Worms Au Gratin Pasta Bake Recipe
Worms Au Gratin Pasta Bake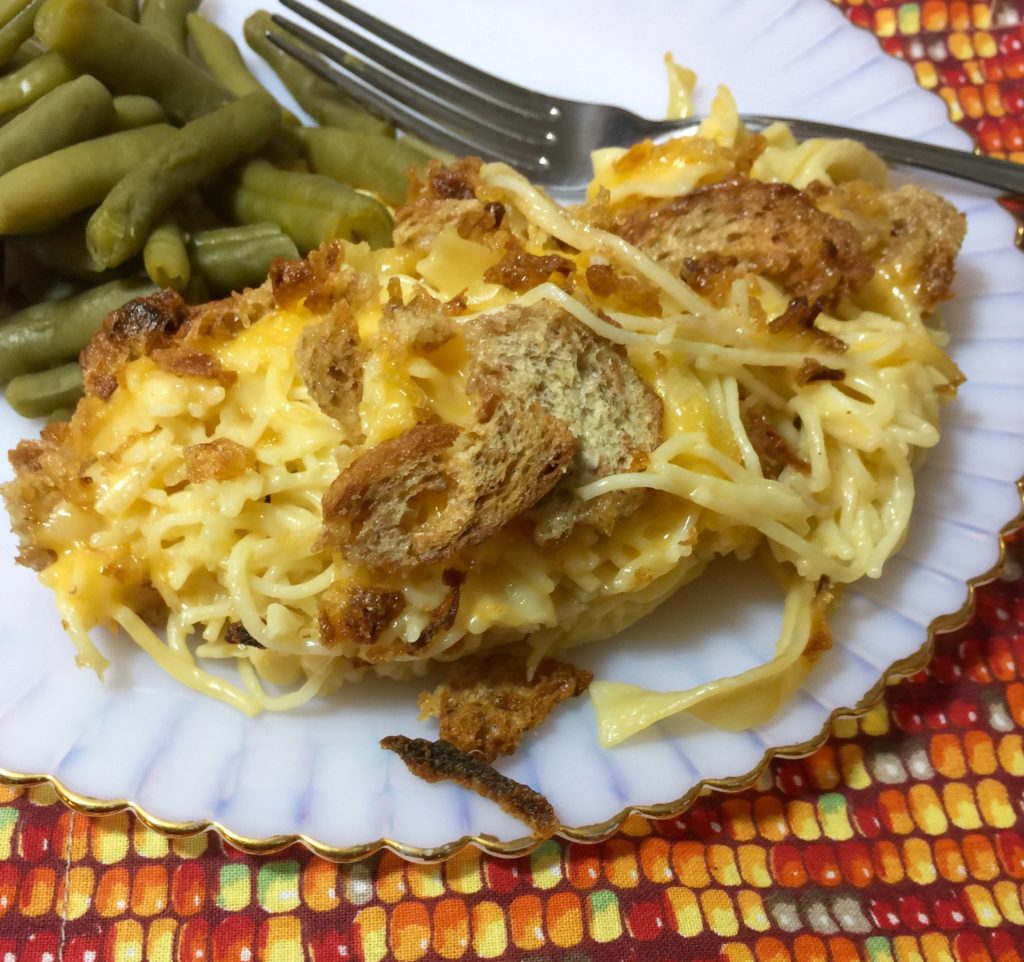 Have a little spooky fun at the dinner table with your (big or little) kids! Worms Au Gratin is an easy-cheesy vegetarian pasta and cheese recipe with a ghoulish name and wholesome taste!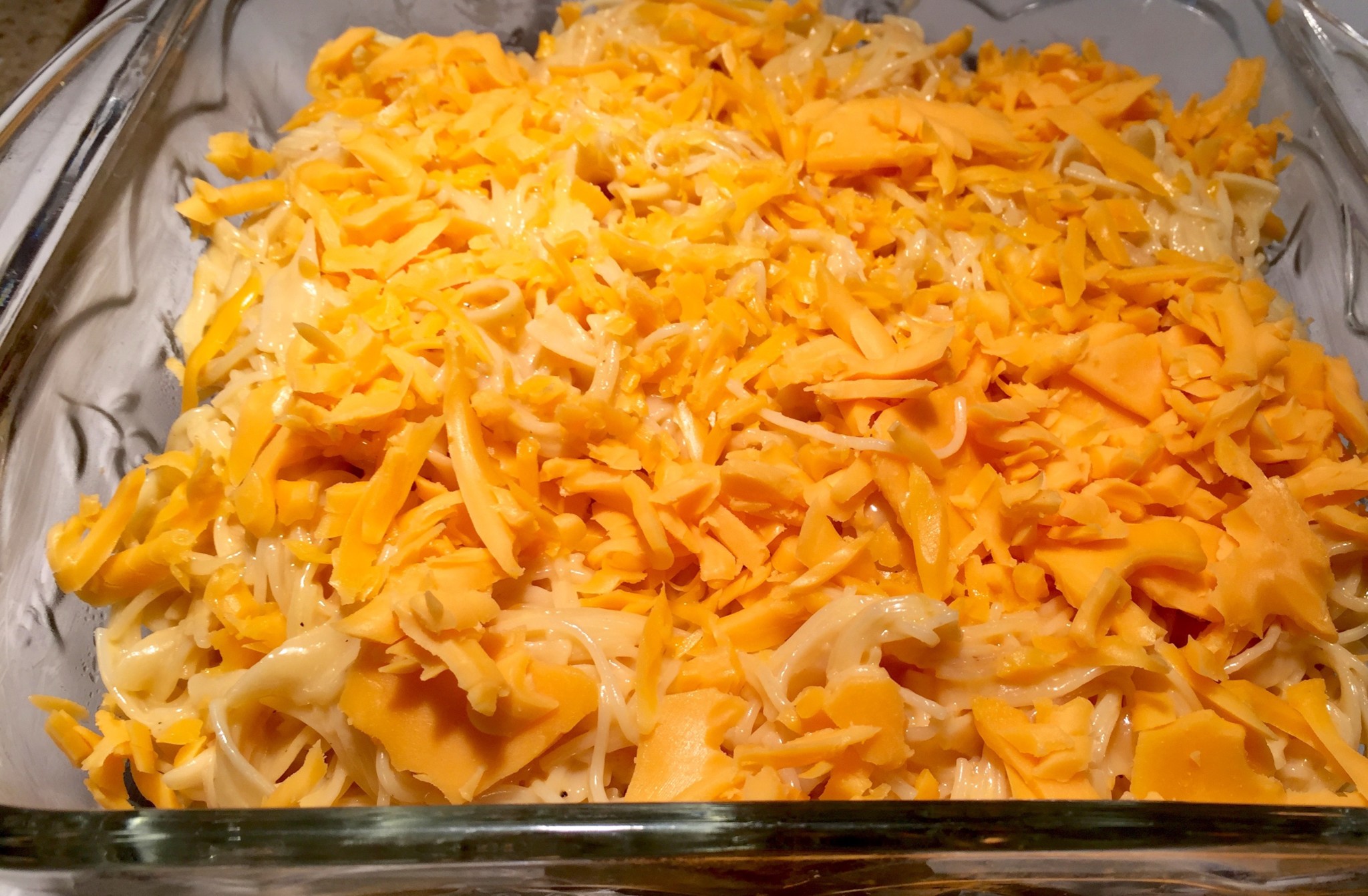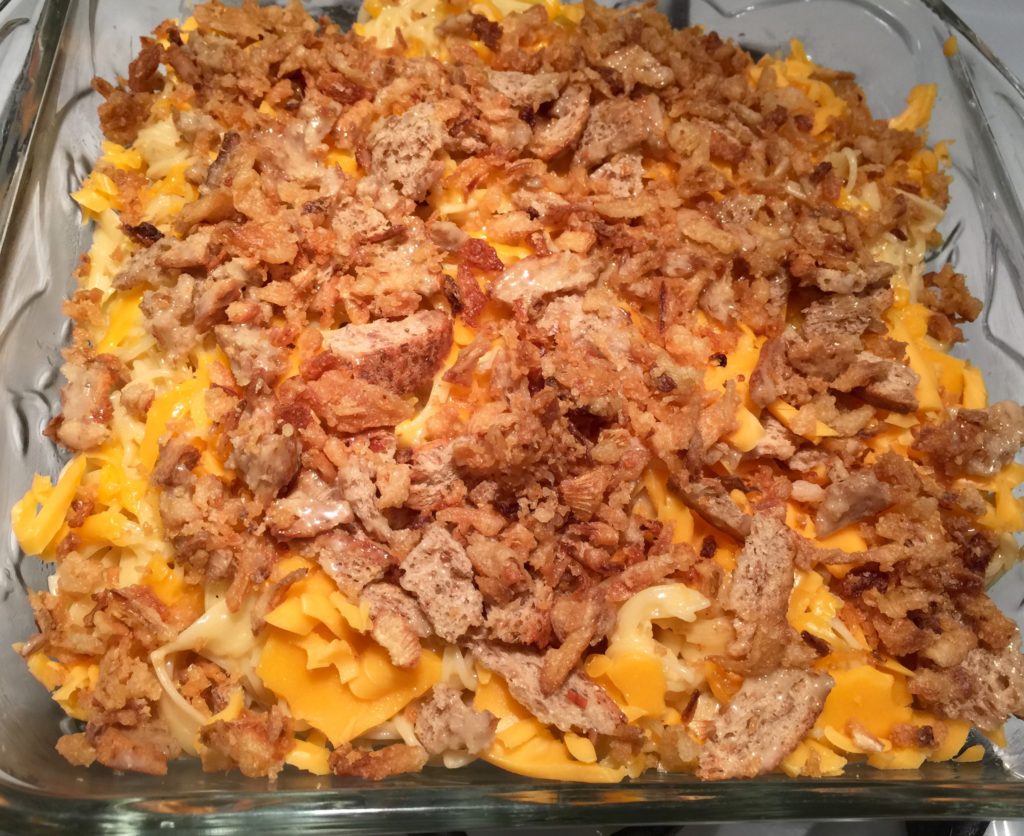 Ingredients:
3 oz egg noodles
4 oz angel hair pasta or spaghetti, broken into pieces
1 tsp salt
3 tbsp butter
8 oz American cheese, grated
1 slice of bread or handful of croutons or toasted bread rounds
handful of French Fried Onion pieces
Directions:
Cook noodles and pasta in boiling water with 1 tsp salt according to package directions until done, usually 8-10 minutes. Drain.
Toss cooked noodles/pasta with 2 tbsp butter and most of cheese in a large bowl. Save some cheese to put on top. Pour into a casserole dish. Sprinkle the remaining cheese over top.
Toast the bread if that is what you are using as a topping. Crumble up the topping (toast, croutons, or toasted bread rounds) into small pieces and mix with the remaining 1 tbsp butter (melted). Sprinkle the buttered bread crumbles over the casserole – this is the dirt over the worms. Toss in a handful of French Fried Onions for more flavor and because everyone loves them!
Bake at 375 degrees for about 20 minutes until everything is melted but not so long that the bread and onions burn. Or, to be really safe, you can cover the casserole and uncover the last 5 minutes to crisp up the topping.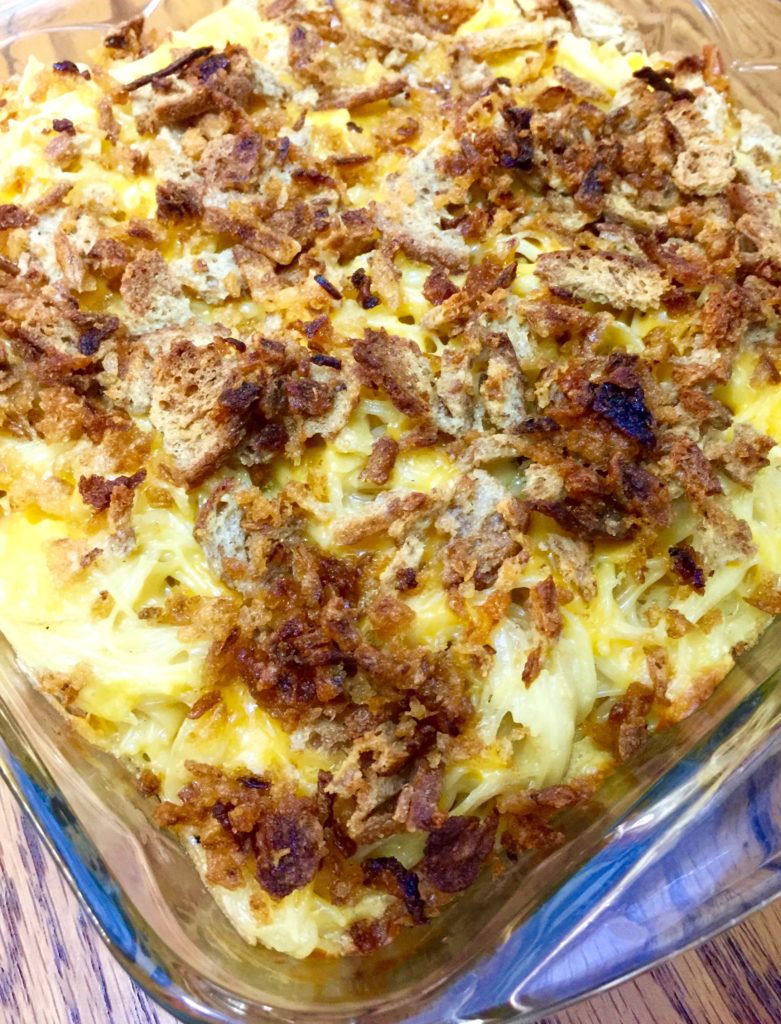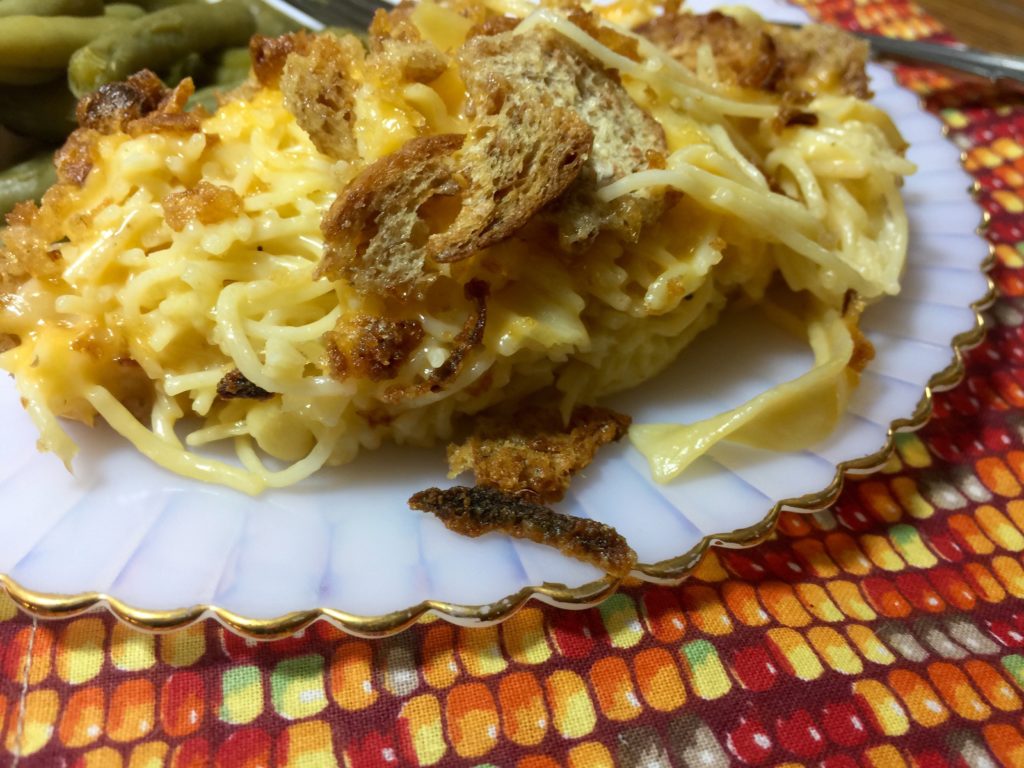 Mmmm! Digging up worms for dinner never tasted so good.