What should I bring on a cruise?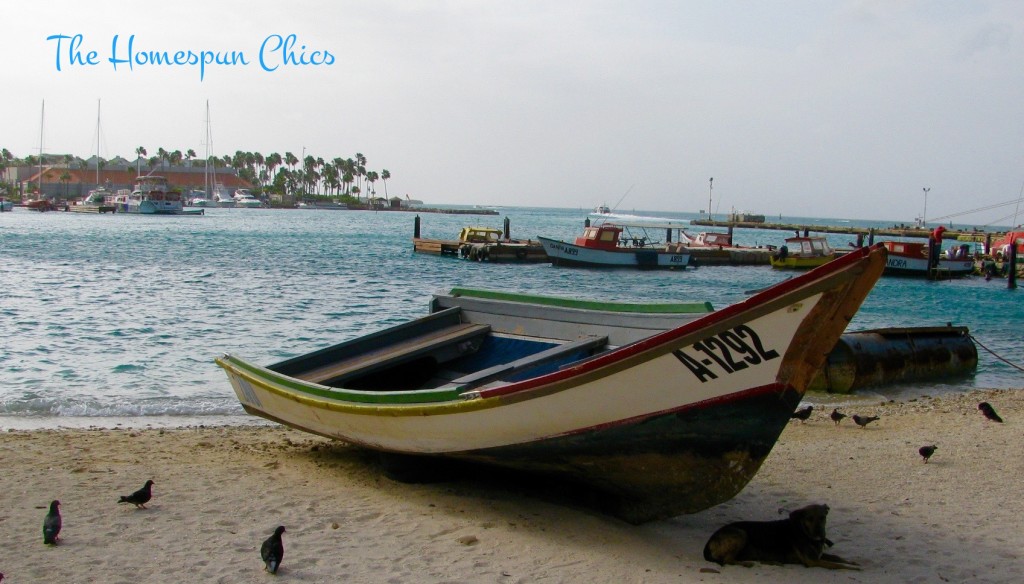 What should I bring on a cruise? Well, this depends on many variables such as
Duration of cruise
Destination
Time of year
If you take a short cruise, like 3-5-7 days, you will probably want to plan for each day and figure you will take home a suitcase full of dirty clothes. Will you be going to a formal/festive night in the dining room? Bring something you love – you can be as fancy as you want! Men are generally required to at least wear a jacket and tie to one of these events. 
Plan to eat your dinners in the dining room, not the buffet? Check the regulations. Some places won't let you in wearing shorts or flip flops in the evening. So bring capri pants and a pair of non-flip-flop shoes for that.
The rest is pretty easy. Bring comfortable clothing, a bathing suit, exercise clothes if needed, pajamas if you wear them, lots of underwear and some sort of sweater or jacket. The ship is trying to compensate for the weather and keep thousands of people, including ladies with hot flashes, happy. I also bring a pair of socks for my bedside table. We have been in rooms that are too warm and rooms that felt like we were in the arctic. The ship folks do their best to fix the air conditioning if you let them know, but there's no guarantee it will feel just right for you at any time.
If you are going on a longer cruise, be aware that most ships have a self-service laundry that usually includes soap, but you will need to bring your own dryer sheets. You can usually find an iron/ironing board in there. Shoe shining is free. There is also a laundry and dry cleaning service. These are not free.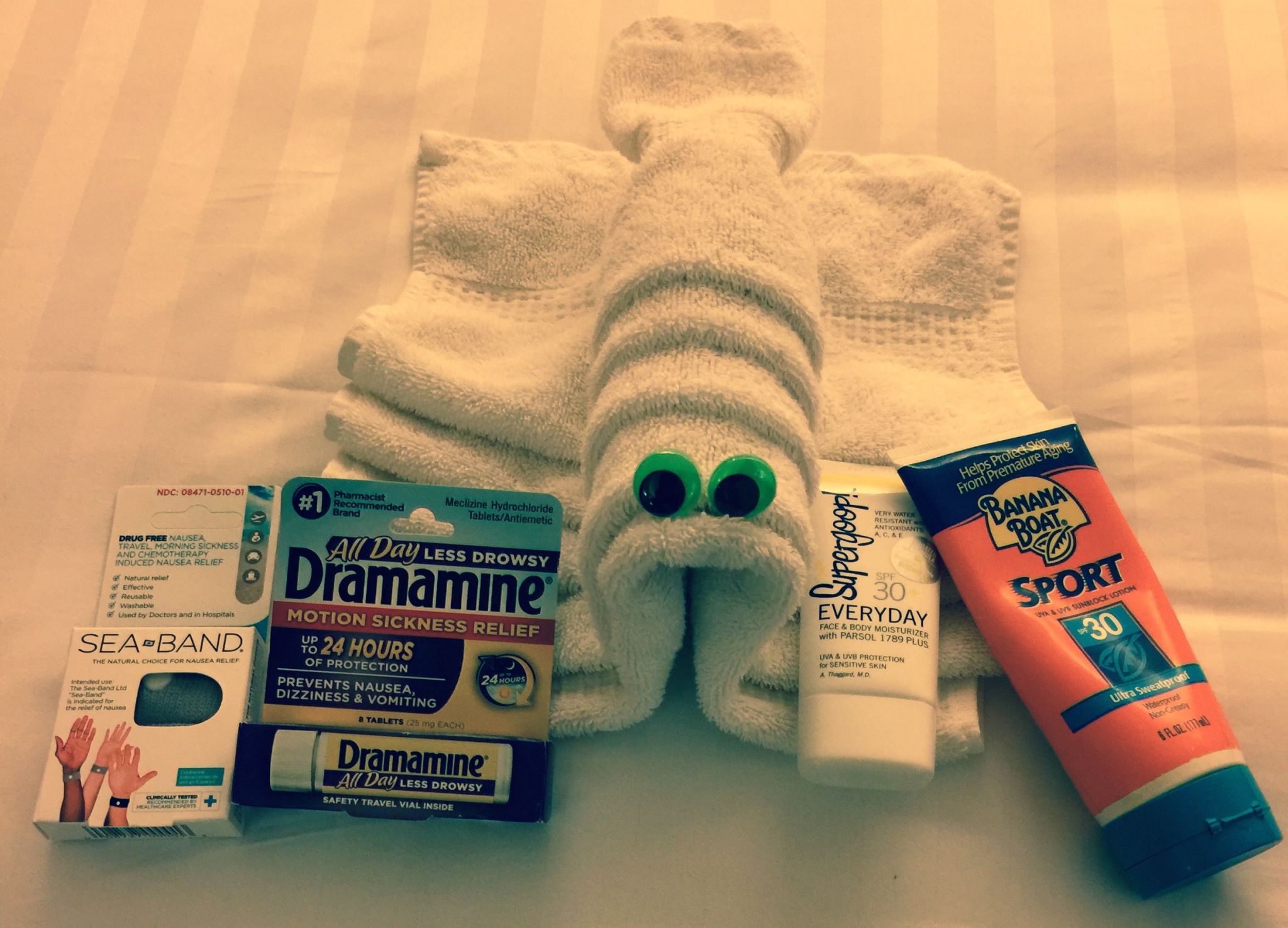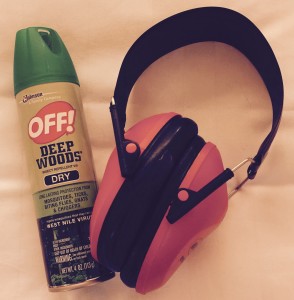 Other items to consider packing include:
A lanyard to hold your stateroom key card
Sunscreen
Mosquito spray
Under makeup moisturizer with a high SPF sunscreen
A small folding umbrella
Sunhat/sunglasses
A watch
Also, just in case, take
Dramamine – the non-drowsy kind
A sea band
The ship usually will provide Dramamine free of charge if you get sea sick, but it might not be the non-drowsy kind so you will not be seasick but you will miss part of your trip because you are asleep. And even people who are not normally seasick can become that way in extremely rough seas.

A multiple plug extension cord to keep your electronics charged. There might not be a plug anywhere near the bed and/or enough receptacles in the room.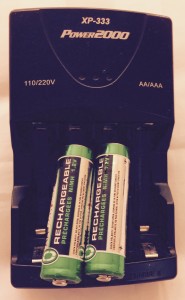 A battery charger for your rechargeable batteries.
Binoculars, depending on where you are traveling and especially if you are taking an Alaskan cruise.
An empty duffle bag or large tote bag if you think you might be purchasing a lot of things and they won't all fit in your suitcase.
Before you pack, check with your travel agent or the cruise line's website for information about what that specific ship provides, what is free and what has an additional charge.