What is There to Do on That Ship? (+ San Juan is Hot!)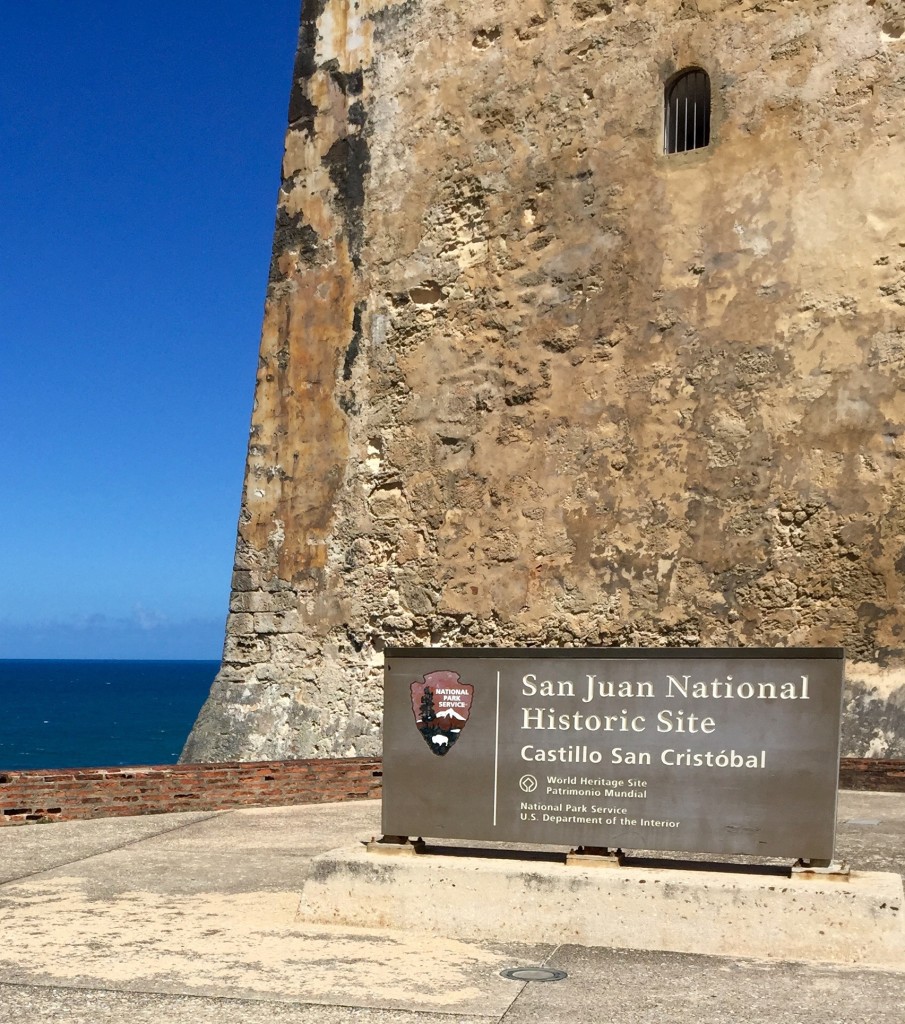 It is HOT here in San Juan! The cruise dock is near the Old Town and is within walking distance to one of the old forts that guard the harbor. So that's where we walked – uphill (how does ¼ mile at a 45 degree angle sound??) and explored the fort. Castillo San Cristobal is a National Historic Site and World Heritage Site administered by the National Park Service and dates from around the 1700s. Then we walked back toward the ship and drank about a quart of water!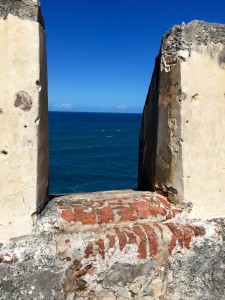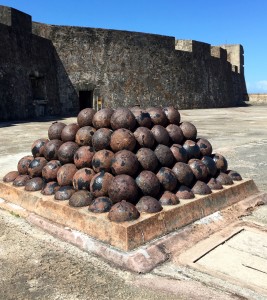 We enjoyed a couple of sea days to get from Key West to Puerto Rico. Sea days are fun because we can relax and do whatever we choose to do – and there are plenty of things to choose from. Several people have told me that they did one cruise and were so bored that they never want to do another one. And I will say right now that a cruise is not for everyone – either you love it or you don't. I do.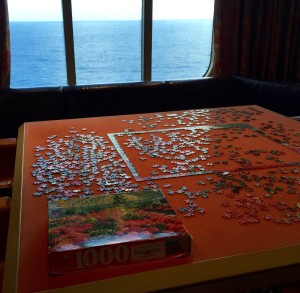 Before you book your cruise, research what activities are available on board. There are usually nice little diversions scheduled throughout the day such as dance lessons, games (shuffleboard, ping pong etc.), bingo, exercise classes, health and shopping seminars, ongoing huge jigsaw puzzles, cooking demonstrations, and computer/digital camera classes. You can gamble in the casino or work out in the gym.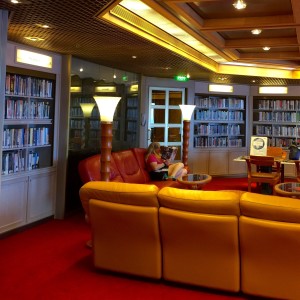 Most ships have a library, though the party ships have very few books because most people are not on board to sit around and read. This ship not only has a well stocked library but a paperback book exchange section!
There is a movie theater showing current movies, movies available on TV in your room, plus you can even check out DVDs for free.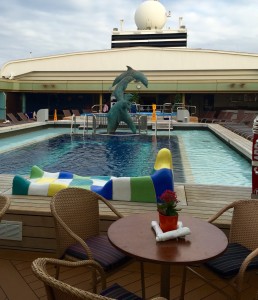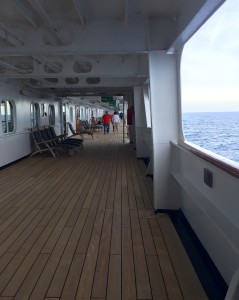 Of course a pool and several hot tubs are available with lots of lounge chairs outside if you just want to sun bathe. I already mentioned a gym, plus there is an outside promenade deck to walk all the way around the ship. (One time around is ¼ mile.) There are deck chairs along the way if you just want to sit and watch for dolphins. Or write for your blog.
You can also spend some time (and money!) at the spa. If this is your thing, you can schedule a facial, massage, get your hair done, or a cute mani/pedi.
There is even a kids club to keep your children busy while you do some of these things!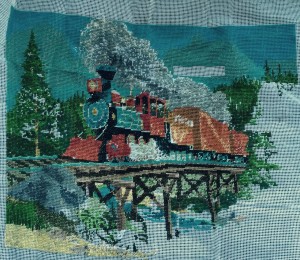 You can always bring things with you to do as well, and my preference has always been to work on my own projects, read or listen to books, write in my journal and now to color in the lovely coloring book that Sarah gave me for my birthday. My ongoing project is a needlepoint train for little G's bedroom wall – I am determined to get this finished before he goes off to college!!
I'll be sure to post more soon!!