Vanilla Wafer Baby Clam Cookies Recipe
Are you planning a pirate, mermaid, or other ocean-themed party and need an delicious but easy cookie recipe that gets a lot of attention? These baby clam cookies were such a hit at our pirate birthday party and they required no baking or really any kind of skill!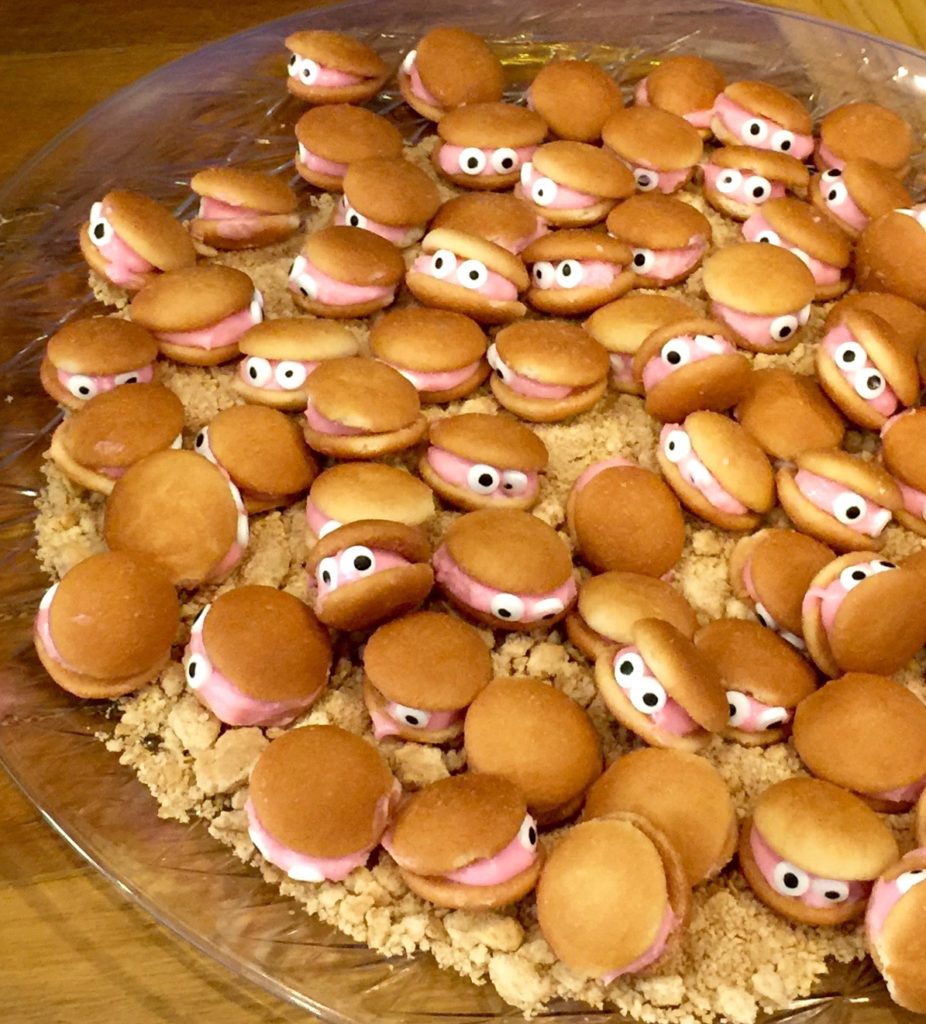 Ingredients:
1 box of mini vanilla wafers
1 can of strawberry frosting – or – 1 recipe of homemade white frosting tinted pink and flavored with a few drops of strawberry extract
1 package of mini candy eyeballs
1 package of graham crackers, crushed up
Directions:
Assemble your ingredients. Pipe a dollop of frosting on the flat side of a mini vanilla wafer. We used Martha Stewart's Perfect Cream Cheese Frosting recipe and thought it was a bit soft but still… strawberry cream cheese? It doesn't get much better!!  Next time we will add a bit more powdered sugar to the frosting, or use a stiffer frosting recipe.
Put 2 candy eyeballs on one edge and top the cookie with another mini vanilla wafer. Done! The catch is that you do that until you have a plateful of baby clam cookies, so you need a bit of time and it does flow better if you have a helper!
Spread your crushed up graham crackers on a platter and arrange your baby clam cookies on the graham cracker sand. It makes a really cute display and the cookies are yummy!