Universal Orlando's Cabana Bay Beach Resort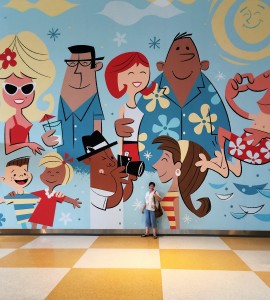 It's been several years since our last visit to Universal in Orlando and we have never stayed at one of their resorts. So, being thrifty (cheap?!) and unsure of what hotel to pick, we went with the least expensive one at the park. The Cabana Bay Beach Resort is listed on the website as Universal's Modest/Value resort, but it is obvious no expense was spared to design and make this very 1950s retro style hotel experience unique and fun!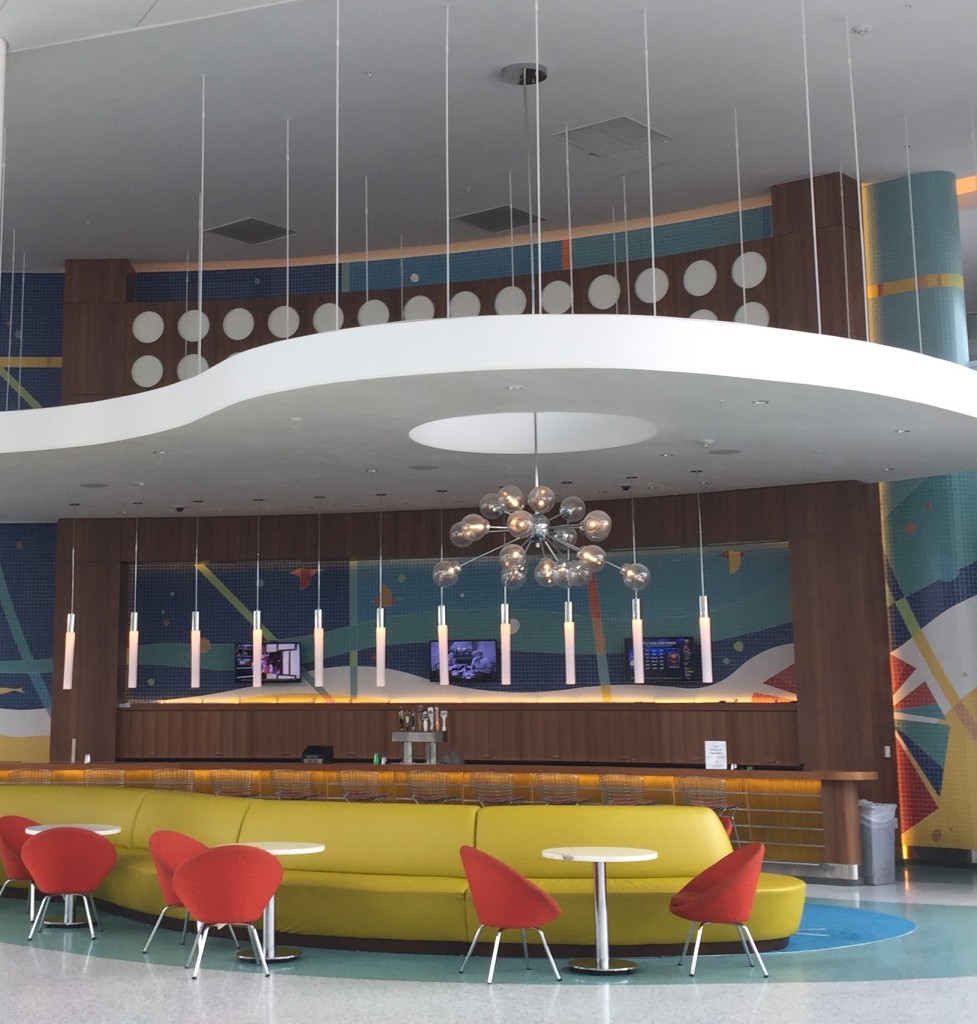 This is Universal's largest resort with 1800 rooms. It has a water slide, a sandy beach for the pool area, a lazy river for tubing and a bowling alley! The pool area is HUGE and abounding with lifeguards and life vests, even has dish shallow, secluded places where a toddler could splash around with mom and dad and not get scared. And of course there are several restaurants and the ever present Starbucks.
We just love our room! It is brightly colored with the turquoise and orange so popular in the Atomic Era with decorator touches to make it feel like the real deal, including a retro bedside clock. And best of all is the modernity not forgotten, like a refrig, a modern TV and a big enough room safe to accommodate my laptop and iPad.
There are benefits to staying in the park and one of them is the bus service every 15 minutes and the ability to enter the park an hour before the general public. This will enable us to visit Harry Potter world without the huge crowds and midday heat or afternoon thunderstorms that we get here in FL. We are also able to visit the clubs on the Citywalk for no cover charge. Overall, I am so glad we decided to stay on site and chose this hotel! It is a fun place with lots to see and do and would be a destination by itself if you didn't want to go to Universal!