Have Stompin' Good Fun with Stomp Rocket Ultra!
The Homespun Chics received this product for review purposes. All opinions are 100% our own. This post contains affiliate links.

Have Stompin' Good Fun with Stomp Rocket Ultra!
I was given the opportunity to review the Stomp Rocket Ultra for the 2017 Holiday Gift Guide and it was quite a hit with my family! This toy was easy to assemble using the directions on the back of the box and within 5 minutes was ready for play. The Stomp Rocket is 100% kid powered and requires no batteries, just the jumping enthusiasm that all children seem to be infused with!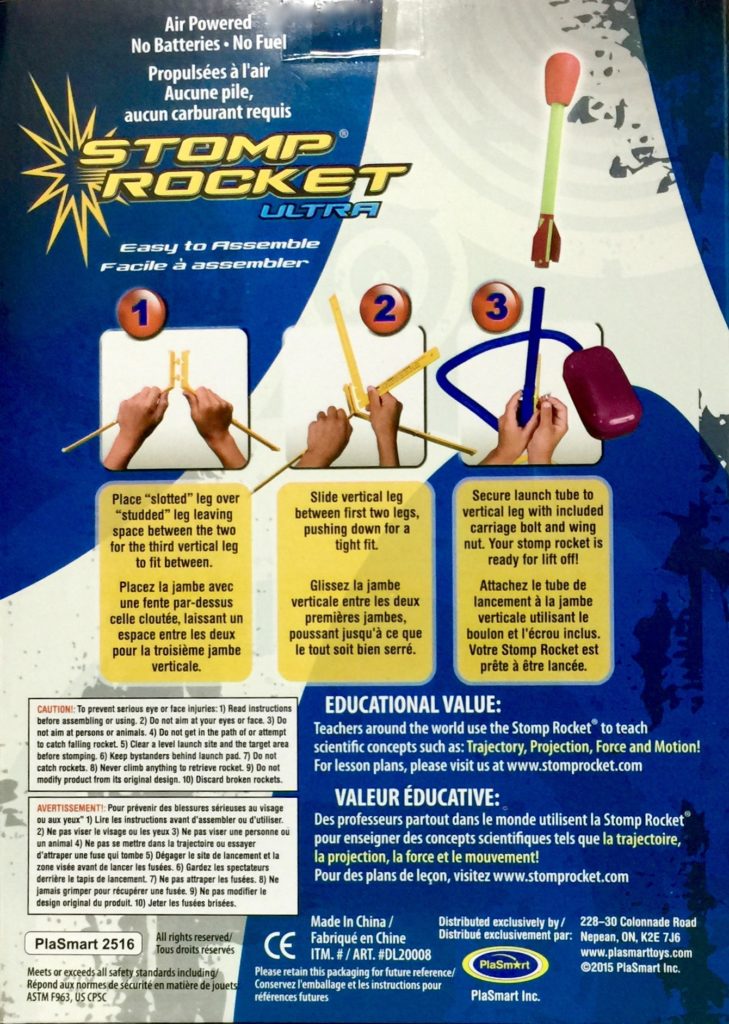 The Stomp Rocket Ultra is from PlaSmart, Inc., a company that "focuses on toys that develop motor and dexterity skills, balance, creative and imaginative play, hand-eye coordination, problem-solving skills and, of course, entertainment." The scientific concepts of trajectory, projection, force, and motion are all learned while kids are just having fun running, jumping, and stomping to launch a foam tipped rocket!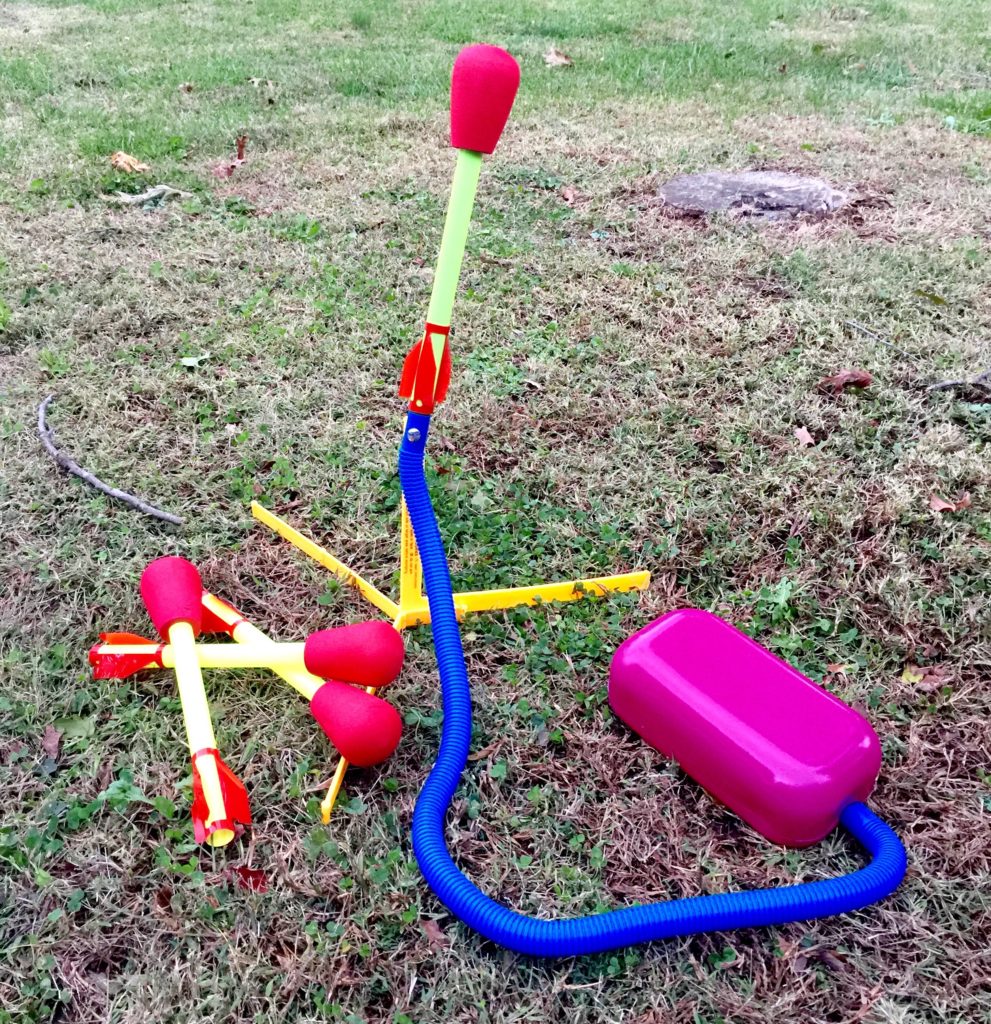 The box contains a Stomp Launcher and 4 foam-tipped Ultra Stomp Rockets. Extra launchers and rockets can be purchased!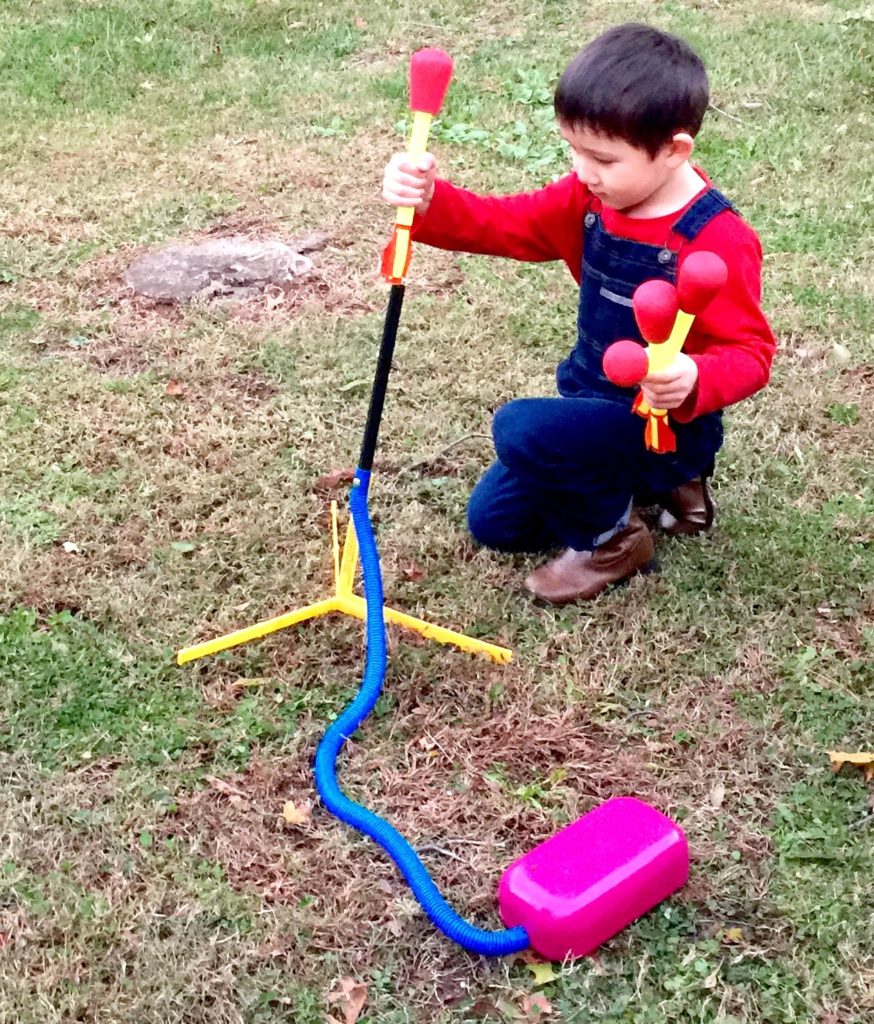 Little G was so excited to try out the Stomp Rocket Ultra! This toy is labeled for children ages 8+ and the company does make a Stomp Rocket Junior for smaller children, but at age 4 Little G was fully capable of positioning the rocket on the holder and stomping it quite high in the air – not the 200 feet high that this rocket is capable of, but still quite impressively high up toward the stars!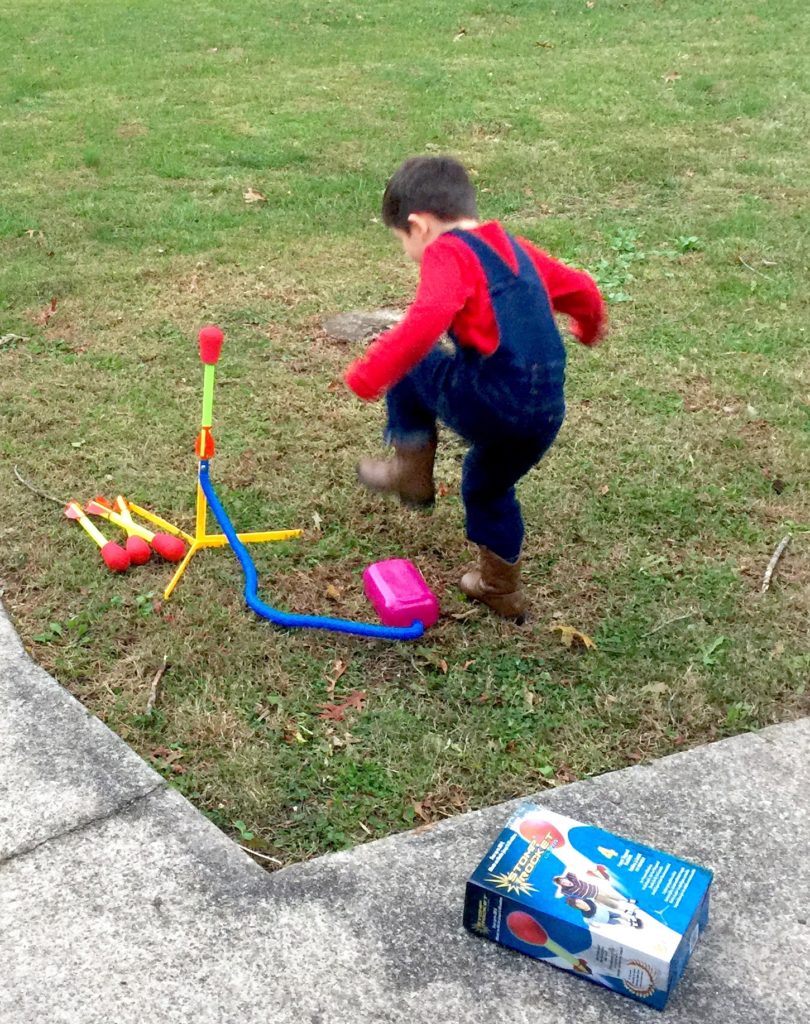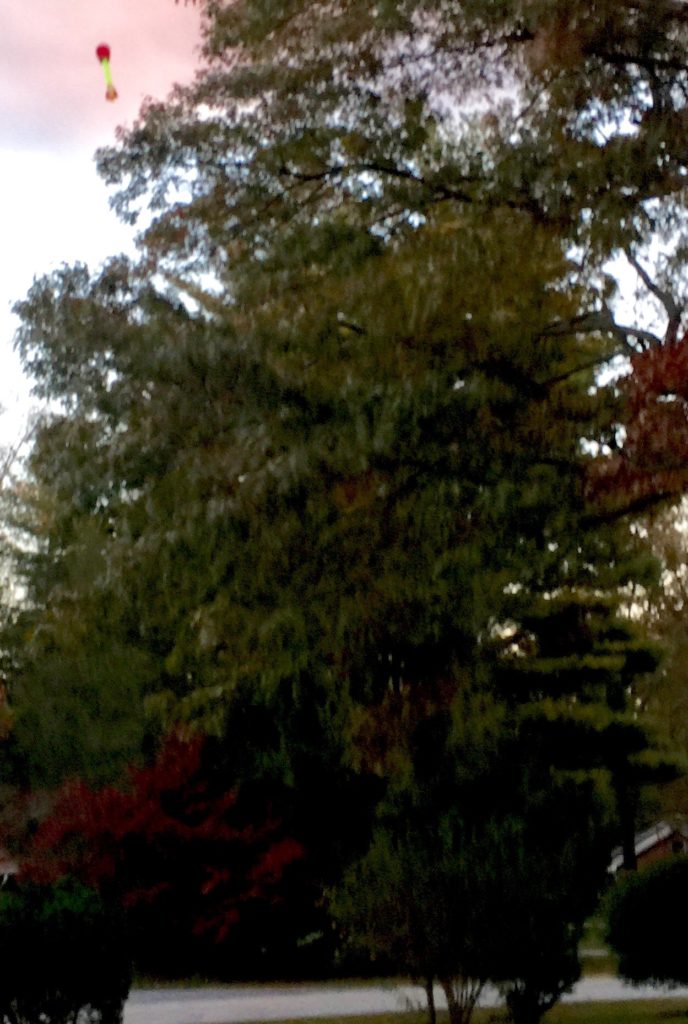 Wow! See how high the rocket goes! Little G wants to play with his Stomp Rocket every day – and Dad loves playing with it, too!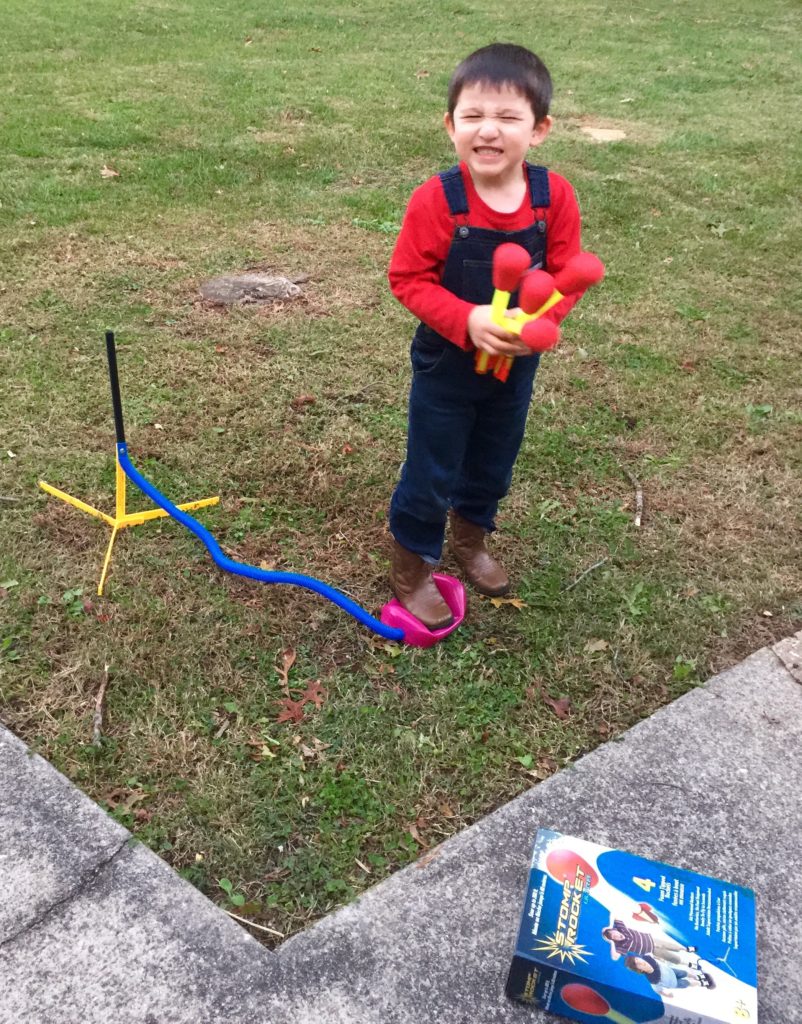 The Stomp Rocket has been the w
inner of the Dr. Toy Award, iParenting Media's Hot Toy Award, Creative Child Magazine's Preferred Choice Award and iParenting Media's Excellent Product Award. 
You can purchase the Stomp Rocket Ultra on Amazon