Southern Turkey & Egg Breakfast Biscuit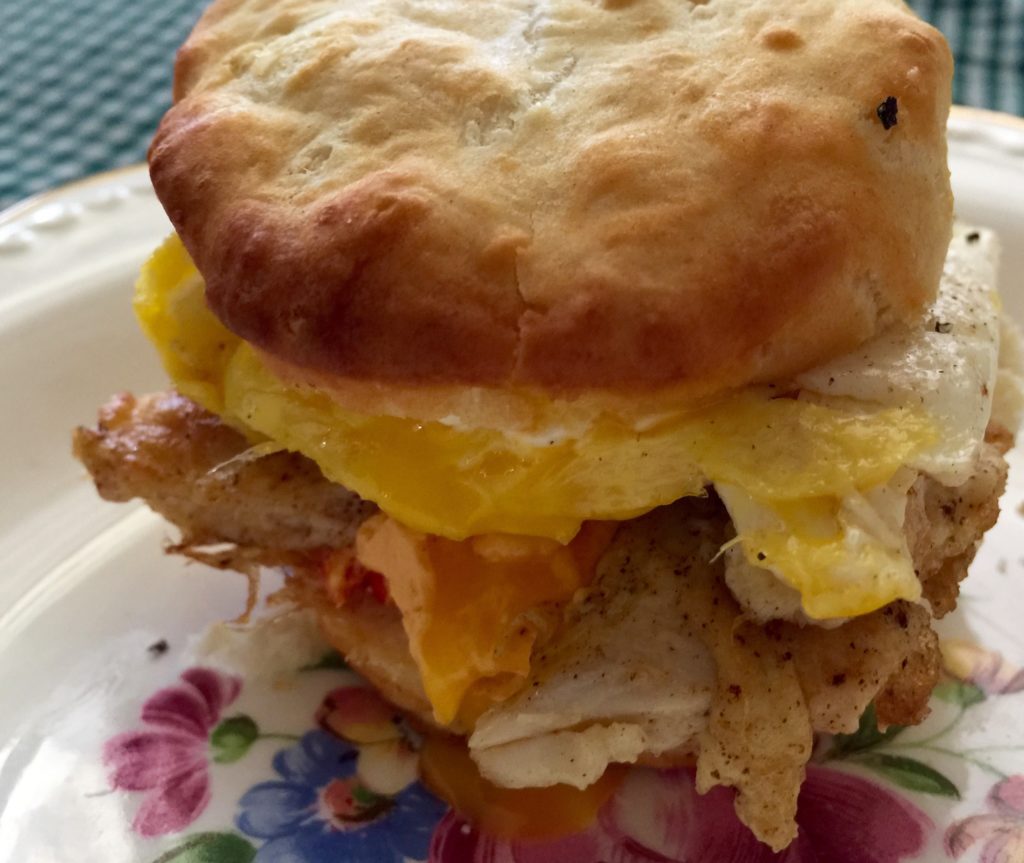 Thanksgiving is over for this year and now we are enjoying a few days of leftovers. The ham is easy to use up, but the turkey a bit less so. I found this recipe for a Southern Turkey & Egg Breakfast Biscuit in a recent edition of Our State Magazine and it looked so good that I had to tweak it just a bit and give it a try.
Southern Turkey & Egg Breakfast Biscuit
Ingredients:
2 biscuits
3 eggs (1 for egg wash, 2 to put on your biscuit)
1 tbsp water
1/2 cup flour
2-4 thick slices leftover turkey
Pimento cheese
Mayo as desired
Freshly ground black pepper as desired
Turn on your oven and get your biscuits started. We use frozen biscuits here. Any biscuits that you prefer will work fine.
In small bowl, whisk an egg together with a tablespoon of water. Put the flour in another bowl.
Dip slices of turkey in the egg wash, then flour. Sauté until browned and crispy on both sides. Take out of the pan and set aside.
Fry the eggs in the same pan.
Take your biscuits out of the oven when they are nice and brown. Cut them in half.
Spread the bottom half of the biscuit with pimento cheese. Top with a slice of fried turkey, then an egg, and sprinkle with pepper. Put mayo on the other half of the biscuit. I didn't add salt because the pimento cheese can be fairly salty, but you might want to include a bit of salt. Taste first.
Put your two biscuit halves together and enjoy!!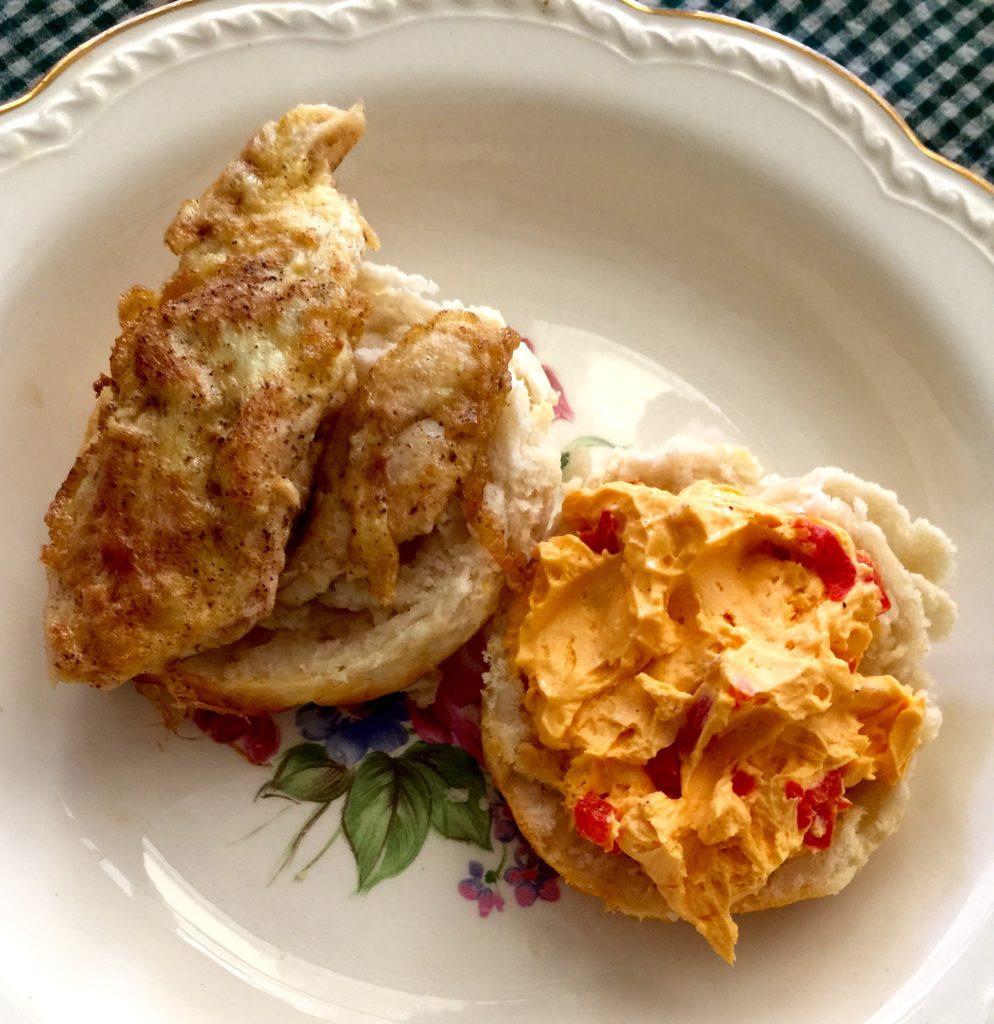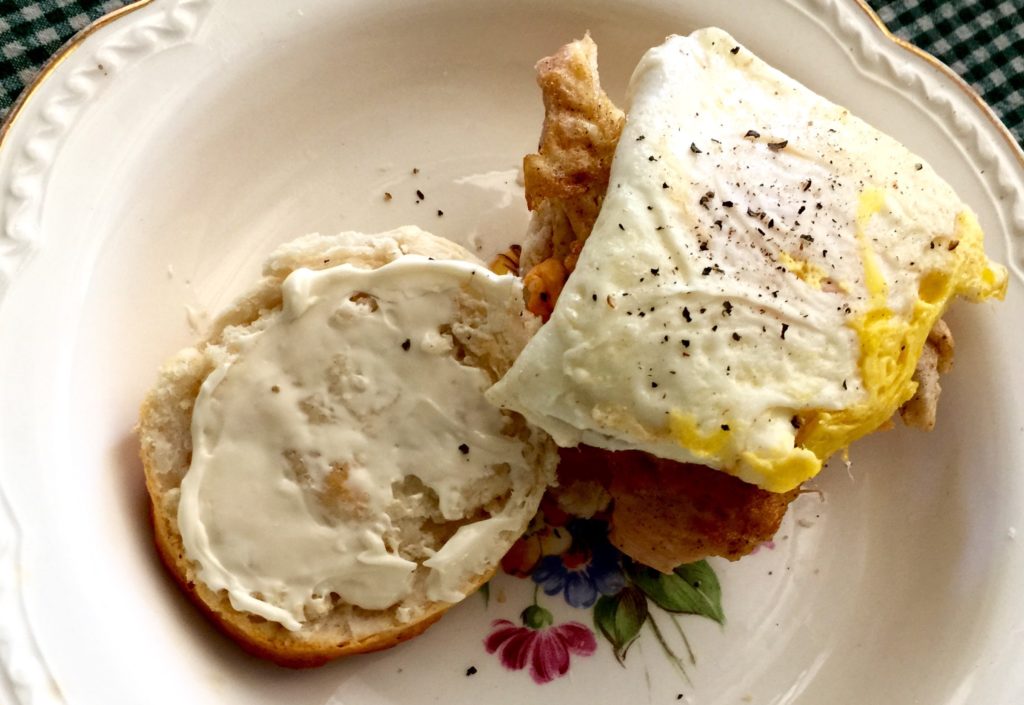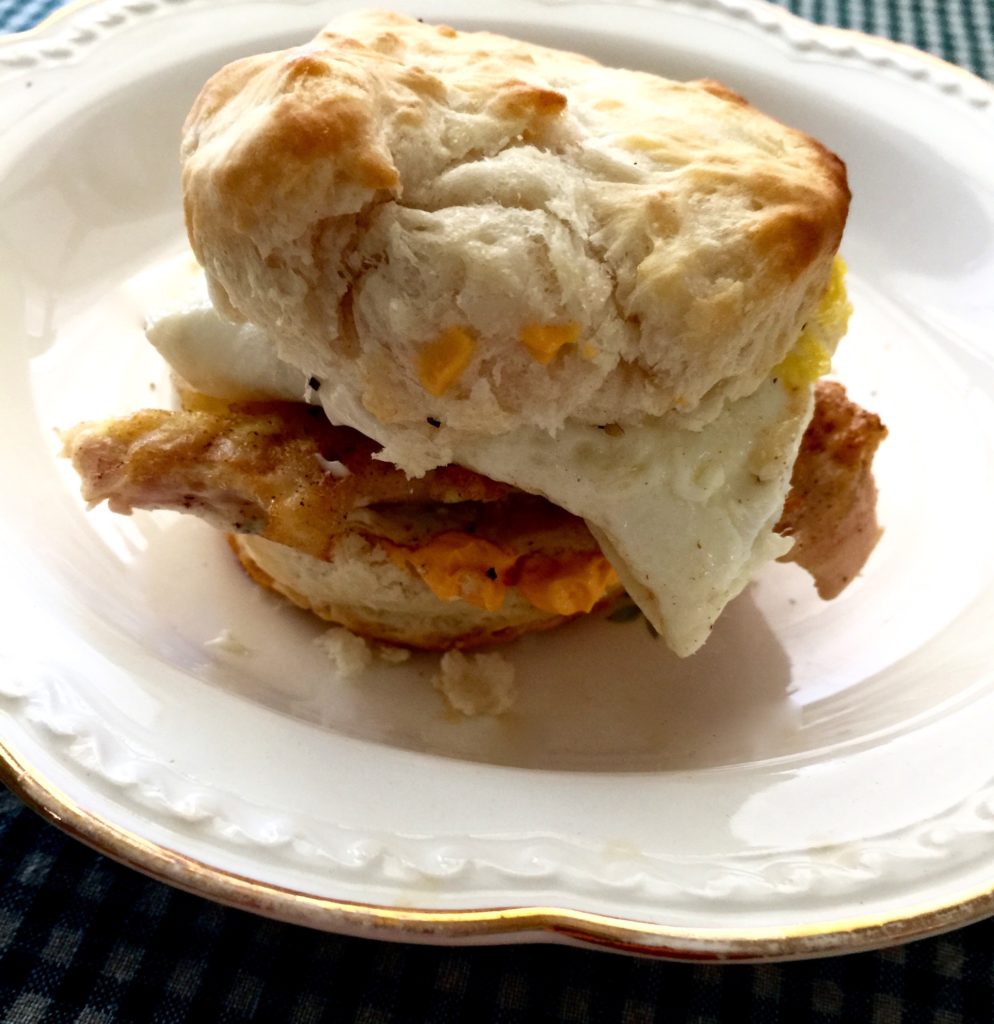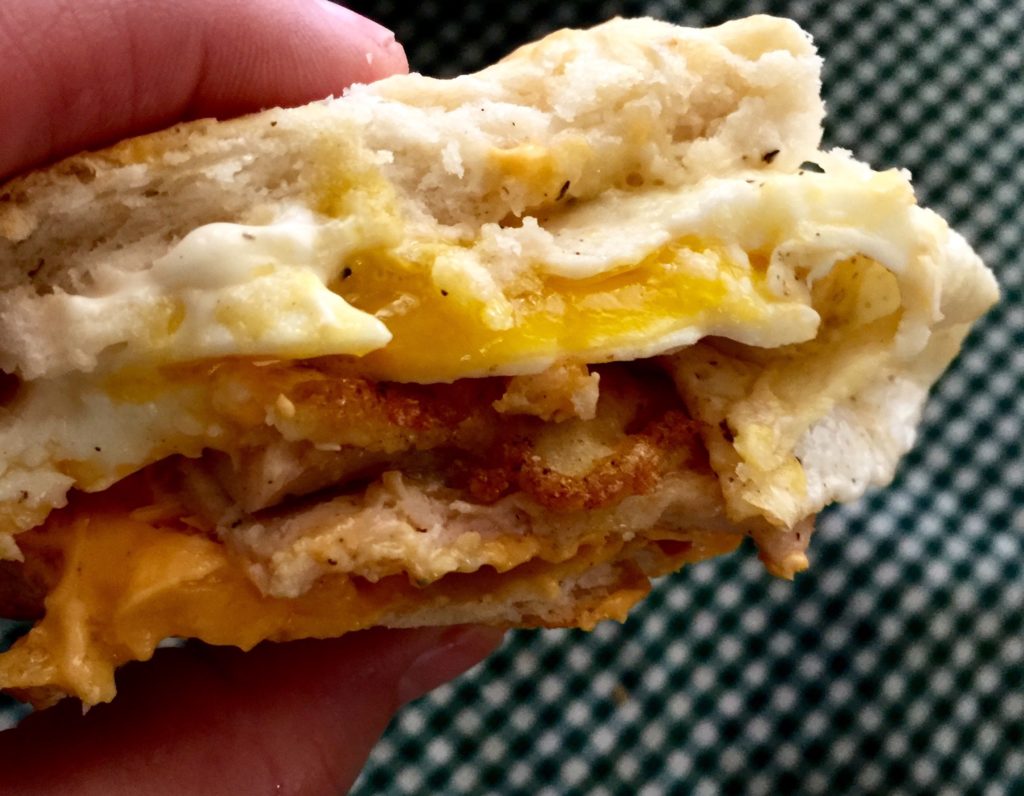 So yummy!! Give it a try and you'll agree!!