September 2017 My Texas Market Box Review
September 2017 My Texas Market
My Texas Market is a monthly subscription box that sends you 4-6 carefully selected products from Texas farmers' markets and local businesses. The small-batch artisan items fit a monthly theme and could be anything from foods, snacks, teas, candles, beauty products, crafts or any other thing you might find in a Texas farmers' market.
Their purpose is to expose customers to new products and companies while supporting local artisan businesses. 10% of all profits are donated to the Houston Food Bank.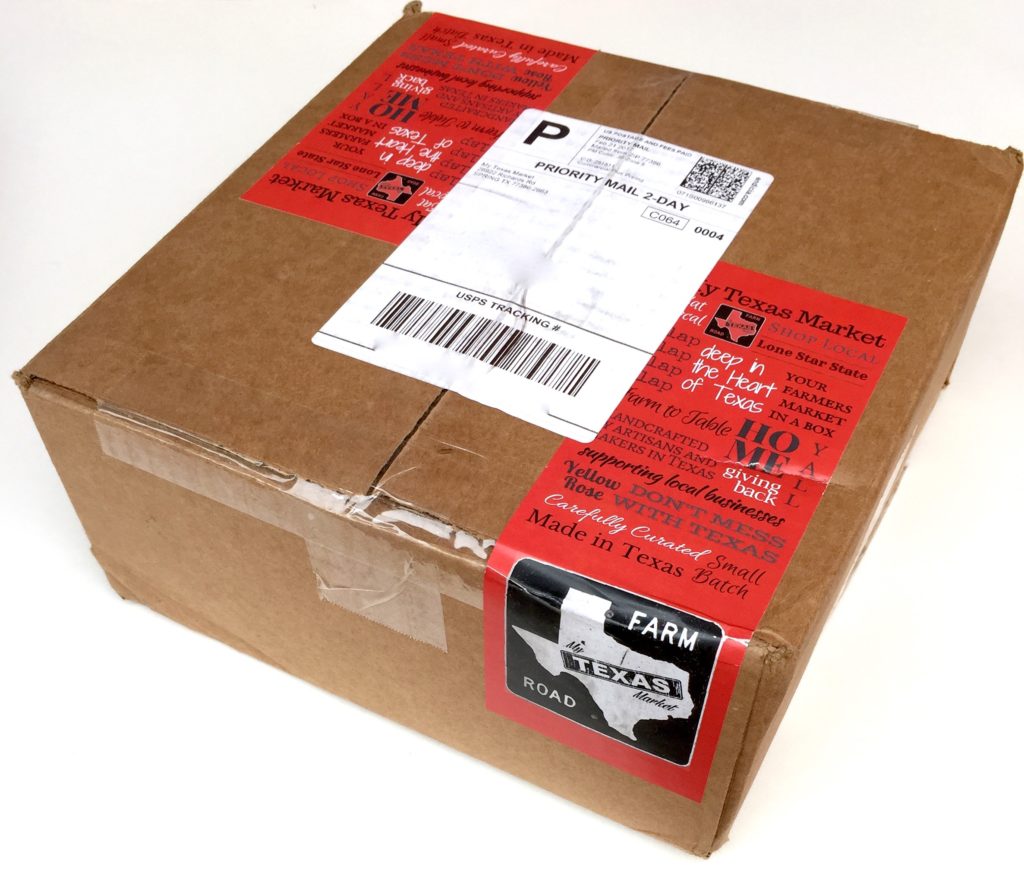 Subscription costs are:
1 month – $35
3 months – $100
6 months – $195
Subscription prices do not include shipping or any applicable taxes. They do promise that the value of each box will be at least $35 -$40 but to not expect that they will send a hugely underpriced box of items. You can cancel at any time or just skip a month if you wish. And if you want to purchase more of something or add to your box, they have an online market with lots of things to choose from.
The Homespun Chics received this box for review purposes. All opinions are 100% our own. 
---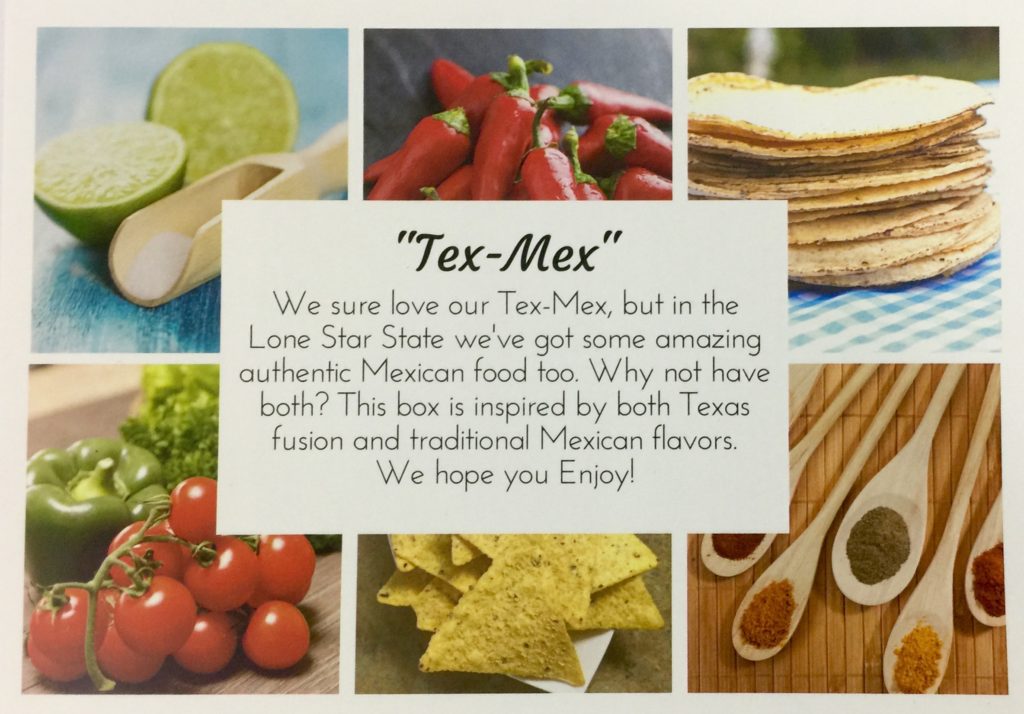 The theme of the September 2017 My Texas Market box is
"Tex-Mex"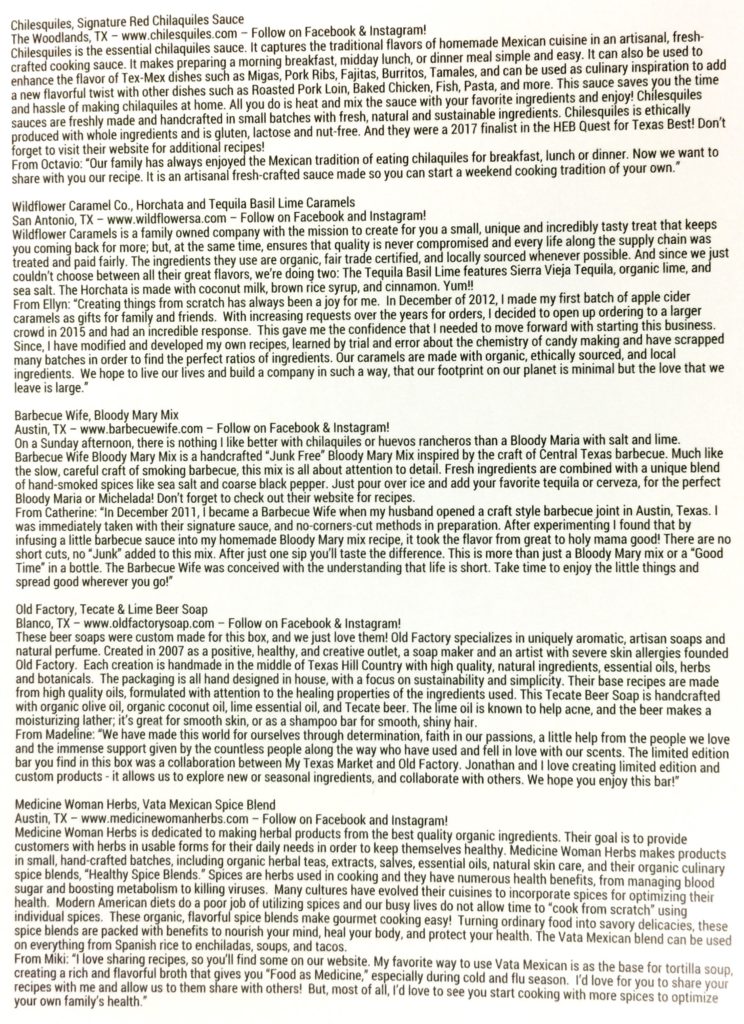 My Texas Market includes a product information card that tells you all about each product curated for the month and about the local Texas businesses that make them.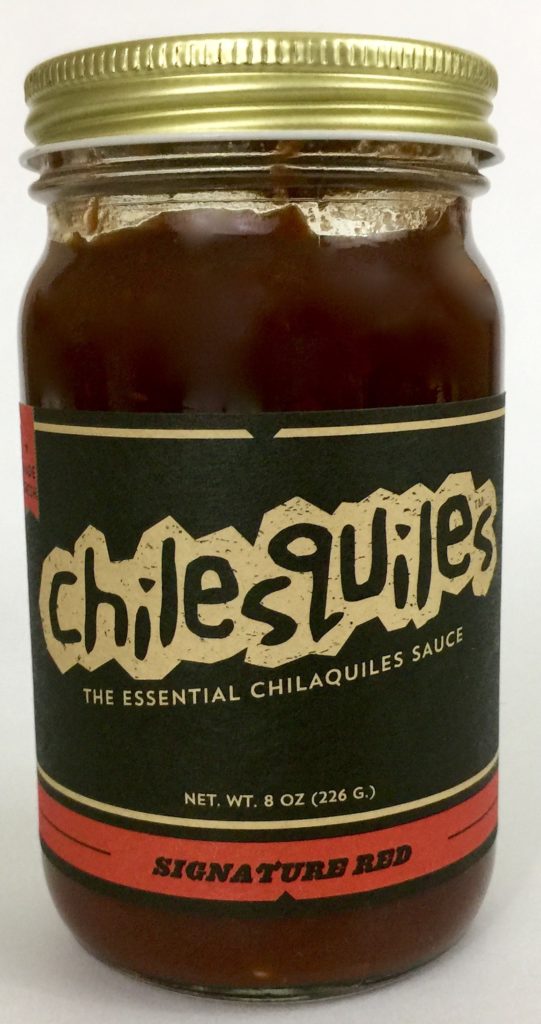 Chilaquiles – Signature Red Chilaquiles Sauce 8 oz ($7.00)
This artisanal fresh-crafted sauce is made in small batches using a traditional family recipe to capture the flavor of homemade Mexican chilaquiles sauce. The ingredients are fresh, natural, and sustainable, and the company was a 2017 finalist in the HEB Quest for Texas Best. You can mix the sauce with meats or any other favorite ingredient.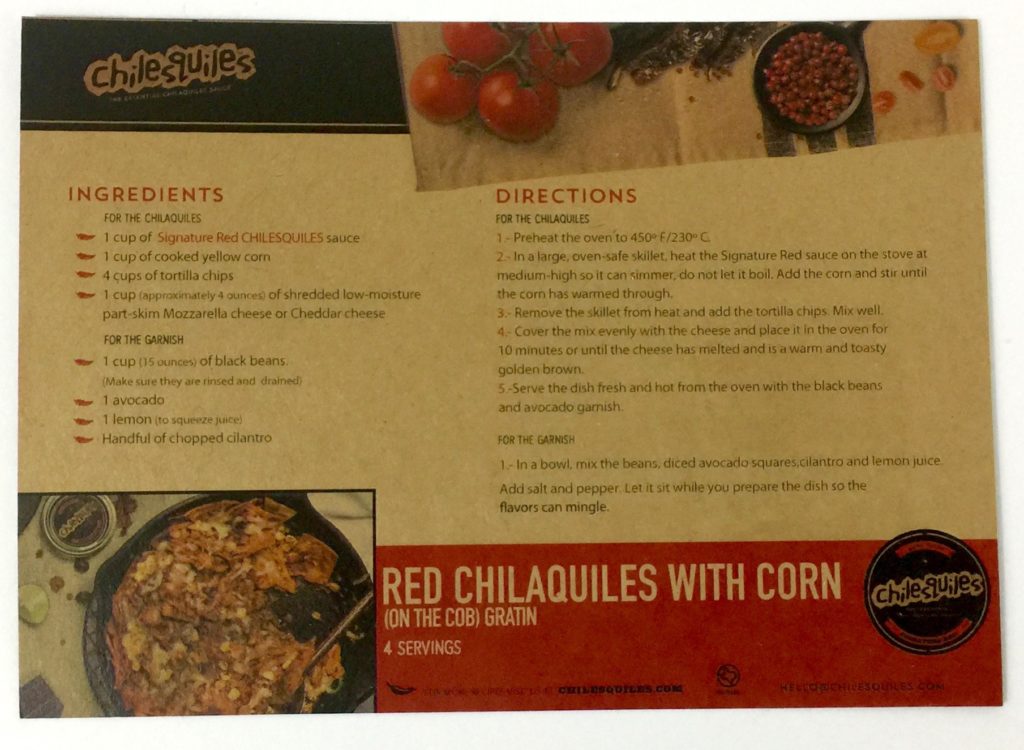 My Texas Market has included a recipe card for Red Chilaquiles with Corn that looks easy to prepare and sounds really delicious!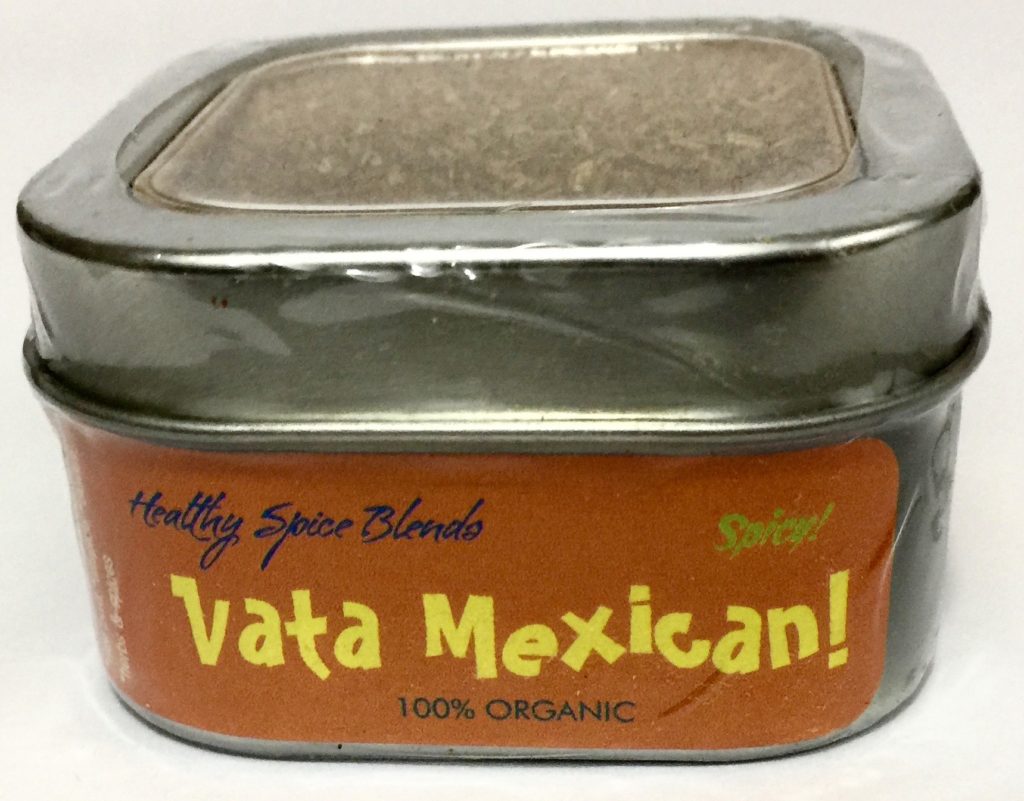 Medicine Woman Herbs – Vata Mexican Spice Blend ($9.00)
This is an organic, salt-free Mexican spice mix containing chiles, cumin, cilantro, onion, oregano, coriander, cayenne, garlic, rice pwd (?powder), allspice, & cloves that can be used as a base for anything needing a spicy Mexican flavor. The company was developed with the ethos that spices provide health benefits, such as aiding digesting, protecting the heart, and guarding against cancer.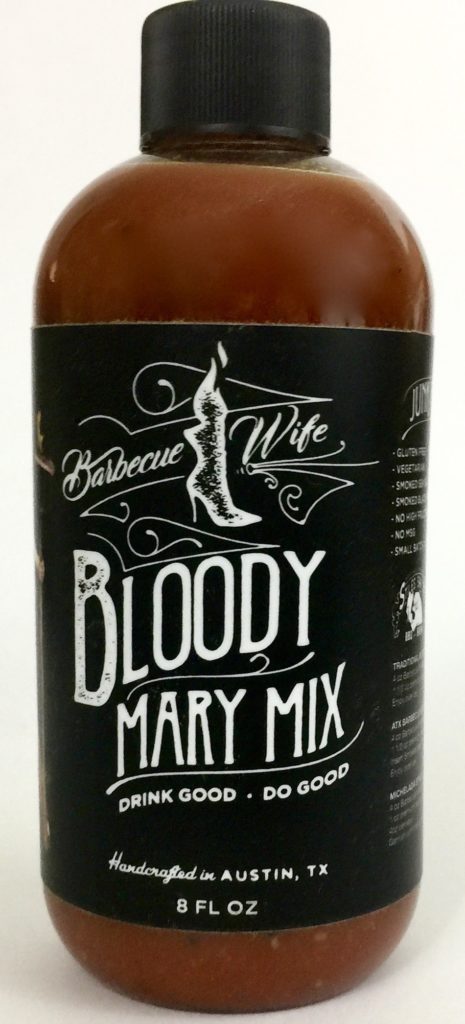 Barbecue Wife – Bloody Mary Mix 8 oz ($3.33)
This is a Bloody Mary Mix made with attention to every detail and "Junk Free" with ingredients like smoked sea salt, smoked black pepper, vegetable juice, tomato puree, barbecue sauce, and Worcestershire sauce. It is small batch-made right in Austin (one of my all time favorite cities!!) and even has recipes on the side of the bottle in case you need some suggestions for use. But basically all you have to do is pour this mix over ice and add some tequila and you are good to go!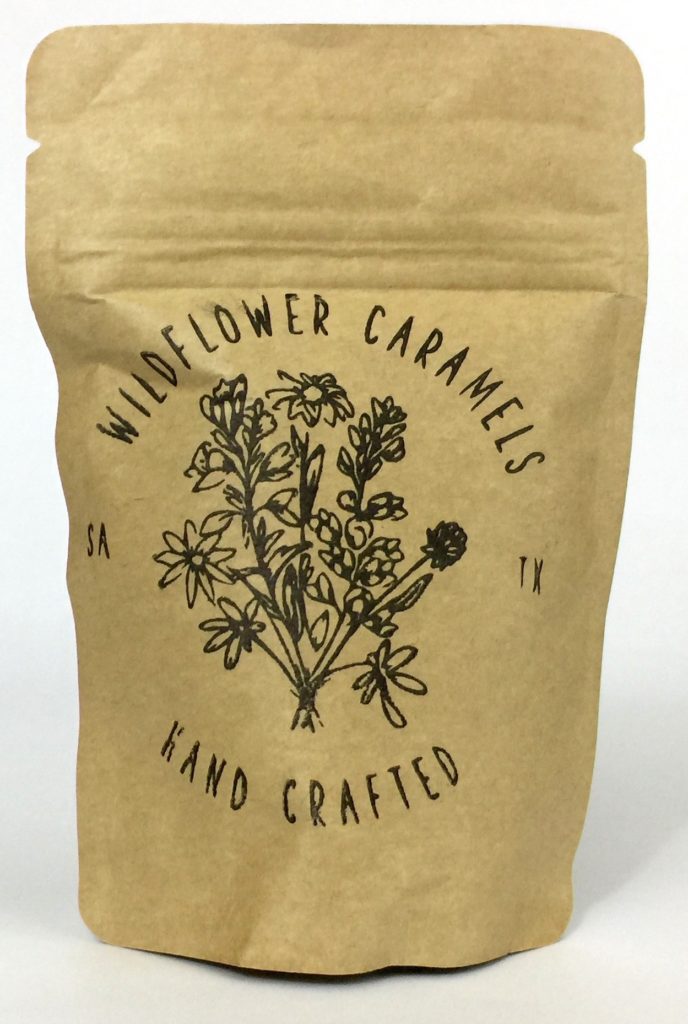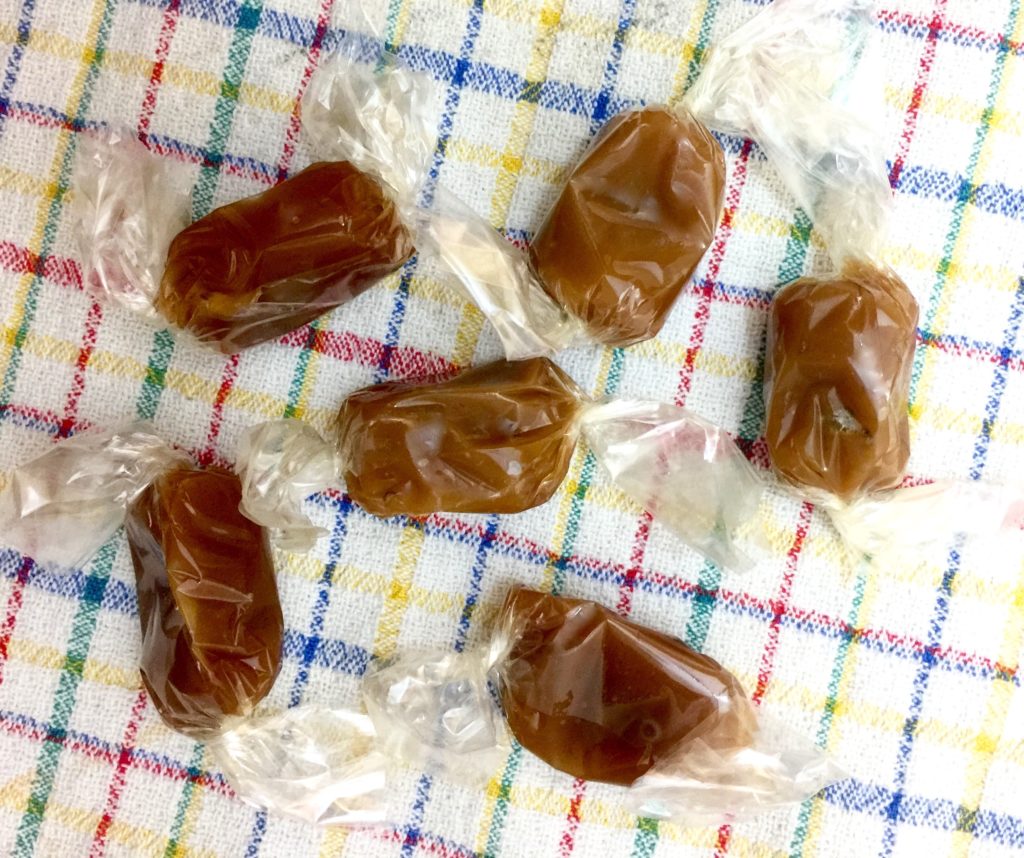 Wildflower Caramel Co. – 6 Horchata & Tequila Basil Lime Caramels ($6.50)
These caramels are made from scratch using organic, fair trade certified, and locally sourced ingredients. The company has a wonderful variety of flavors to choose from and you can order online if you aren't heading to San Antonio to purchase in the store! The caramels chosen for the My Texas Market box were Horchata (vegan and made with coconut milk, vanilla, & cinnamon) and Tequila Basil Lime. Yummy!!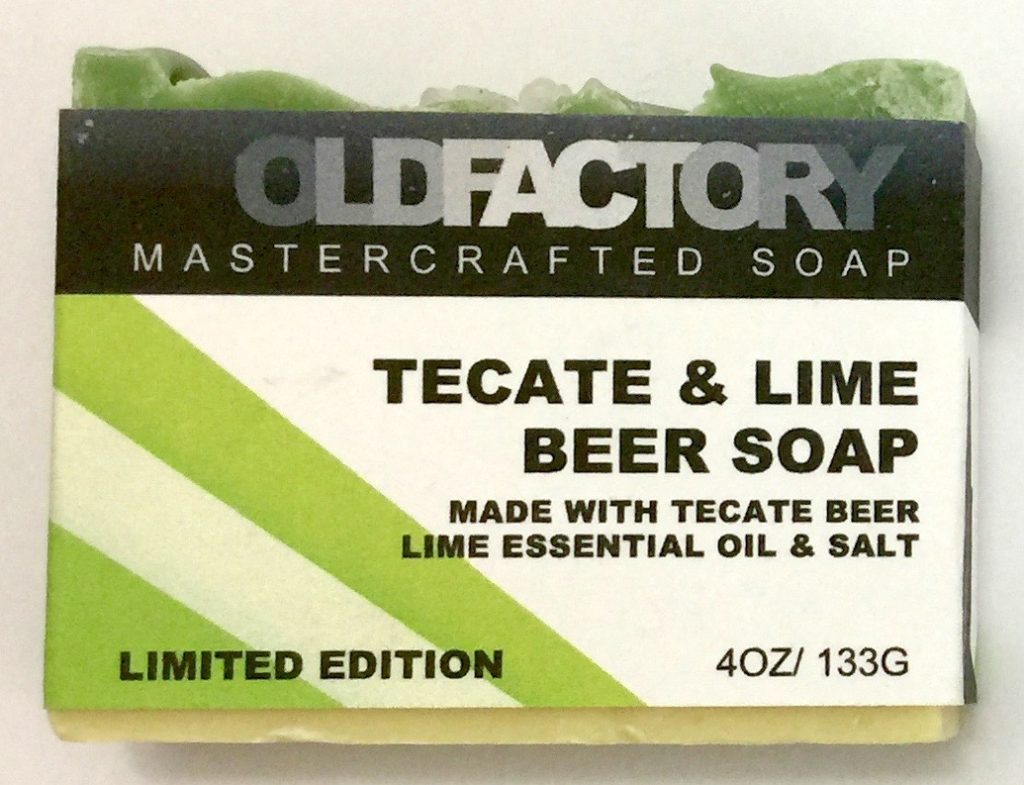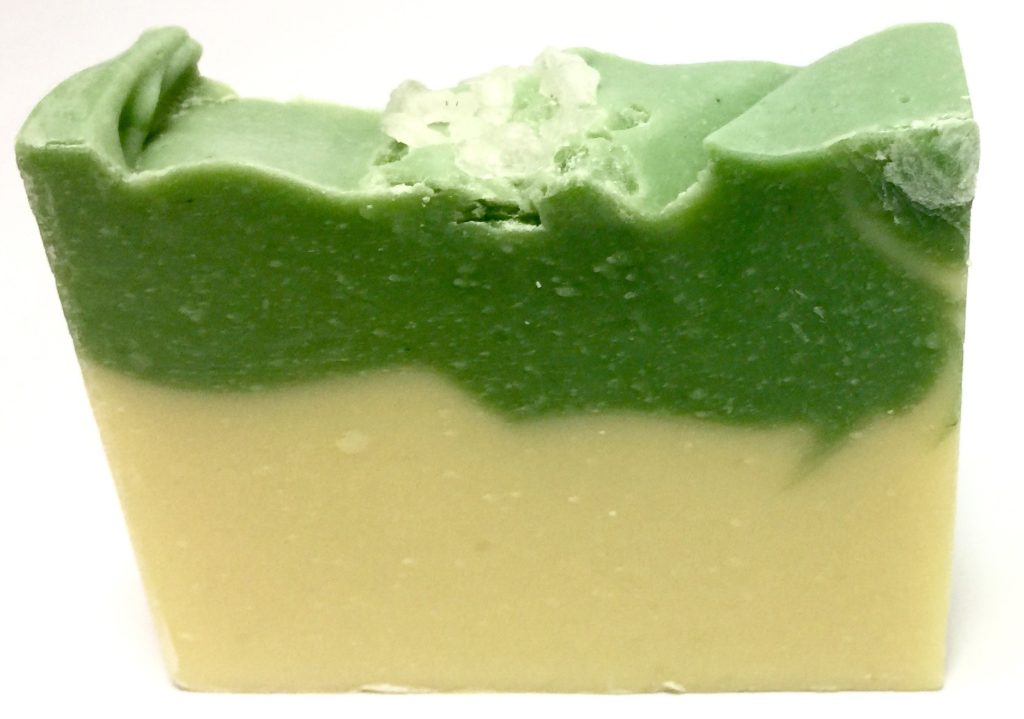 Old Factory – Tecate & Lime Beer Soap 4 oz ($8.00)
This is a limited edition bar of soap created in a collaboration between Old Factory and My Texas Market, using organic olive oil, organic coconut oil, lime essential oil, and Tecate beer, plus a touch of salt. The soap has a definite lime and beer scent and an interesting, artistic two-toned appearance. The company has a wide variety of artisanal soaps that look and sound so good that you could buy each one and stay in the shower all day!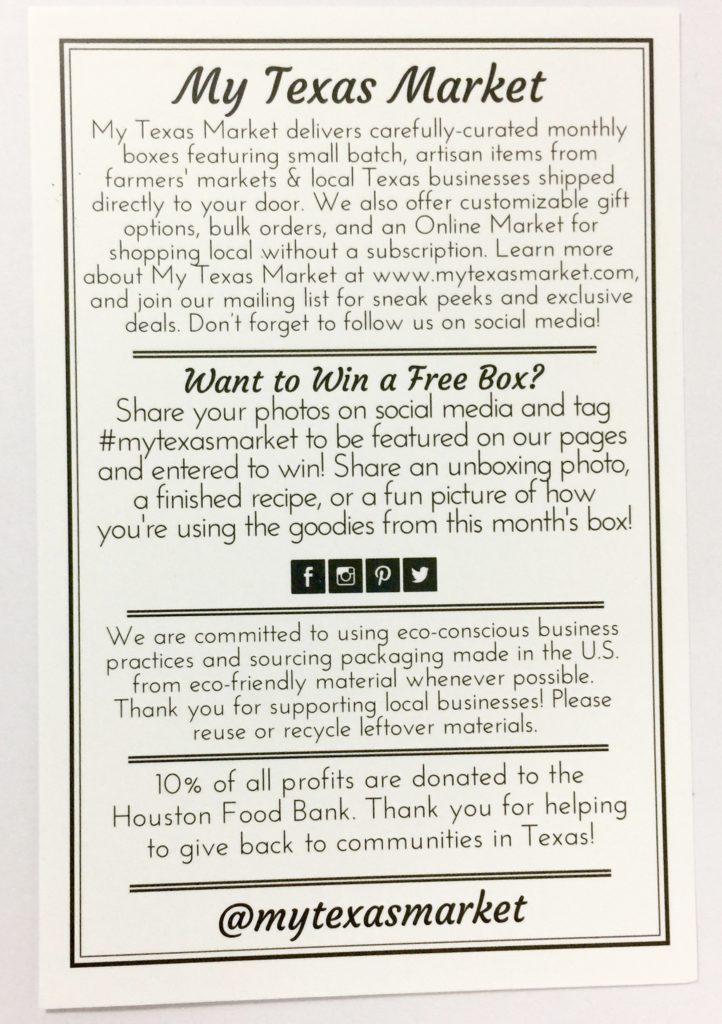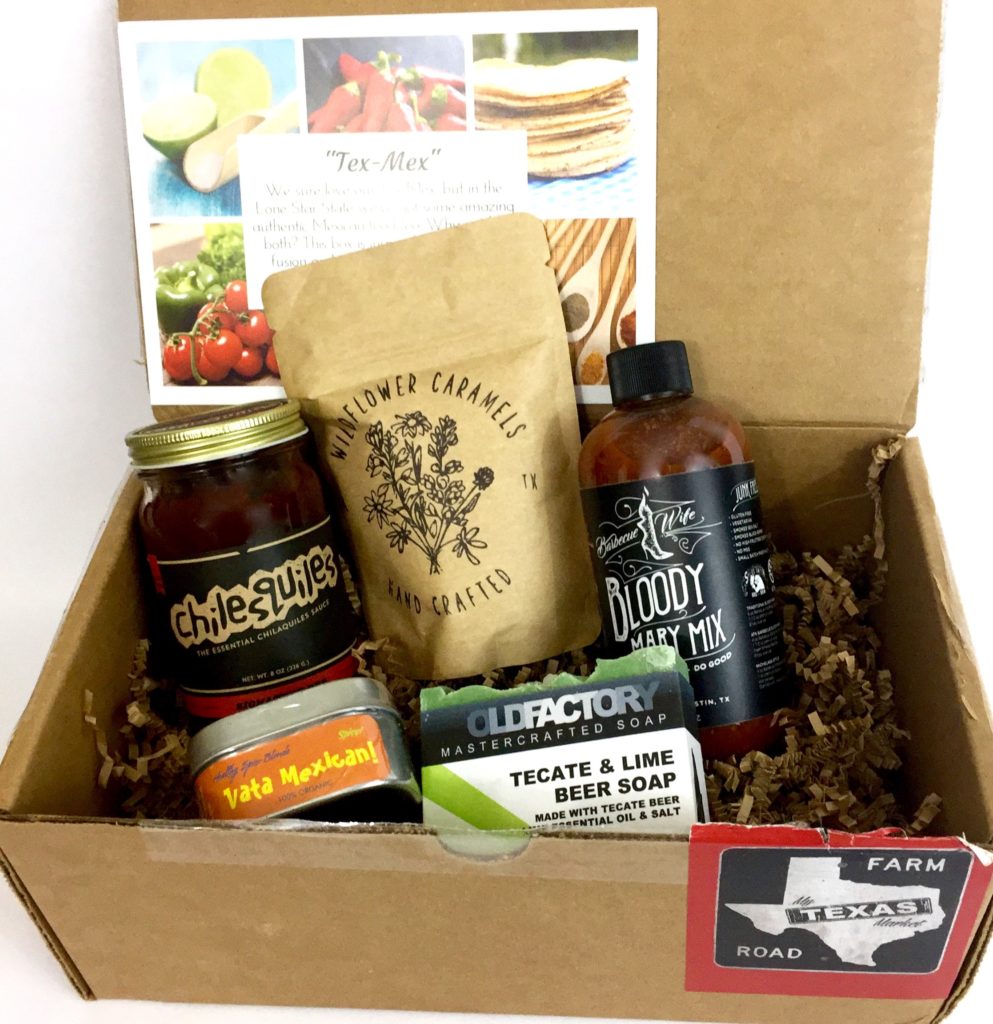 The retail value of the products in the September 2017 My Texas Market box came to $33.93 and, as always, fit the month's theme perfectly! My Texas Market is absolutely my favorite monthly subscription box! Everything chosen for the month was unique, high quality, and came from local Texas businesses.
Know someone who would love the kind of things that My Texas Market sends? You can purchase a subscription, order past boxes when available or – even better for that hard to buy for relative – create your own box from their online shop! Check out our past reviews to see what to expect!