September 2017 Pet Treater Cat Pack Review & Coupon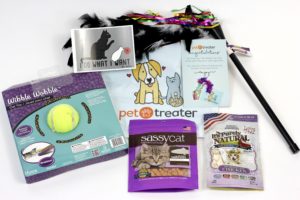 September 2017 Pet Treater Cat Pack
Cat Pack is a brand new subscription of goodies for your cat from Pet Treater and this month's review is for their first shipment ever! Currently they only have monthly subscriptions, shipping free to USA, and the cost for each box is $12.99.
Are you a Pet Treater subscriber? If you are, we have a great coupon for you to receive a FREE Cat Pack – for a very limited time! Use code CURRENT to order your free bag of cat toys and treats!!
The Homespun Chics received this product for review. All opinions are 100% our own. This post contains affiliate links.
---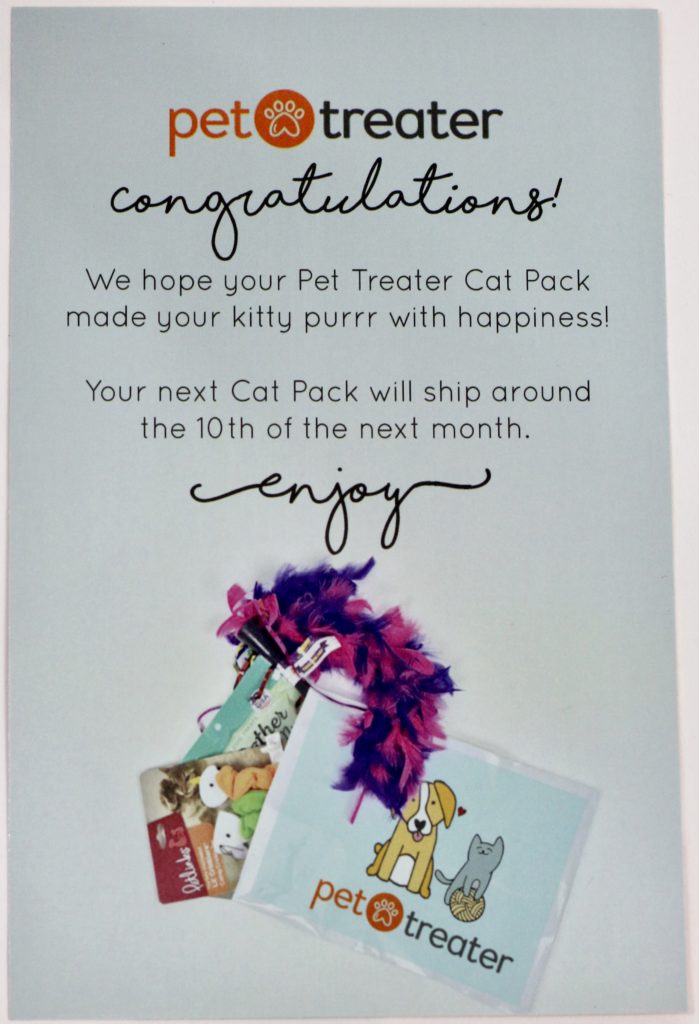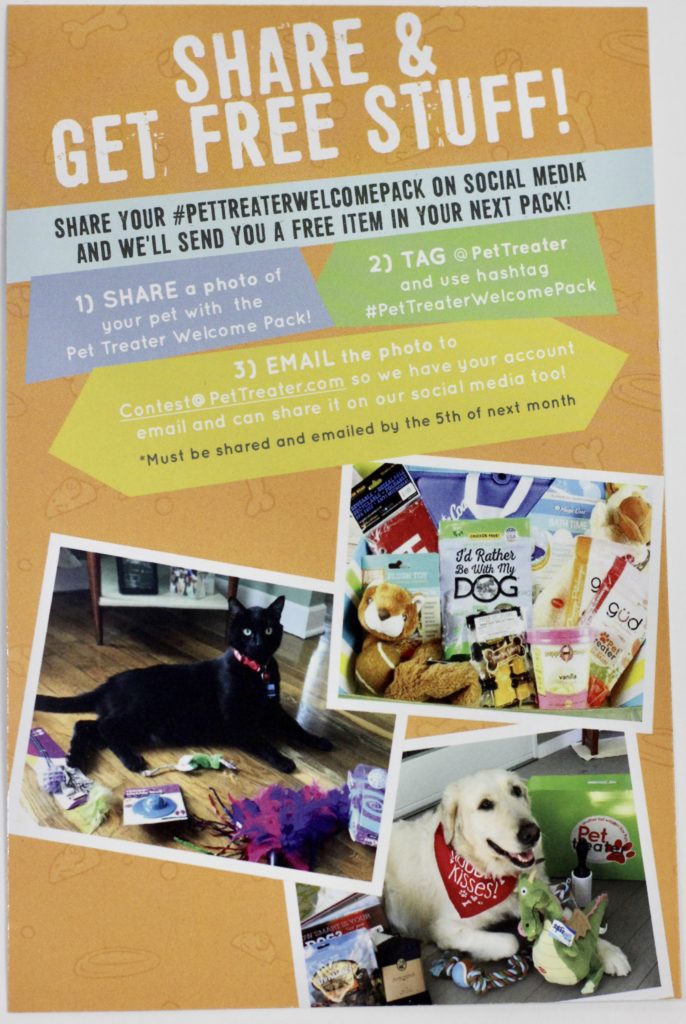 Pet Treater does not send a product information card and everyone does not receive the exact same items in their monthly bag. You can receive a free item in your next shipment by sharing on social media using the instructions on the card above.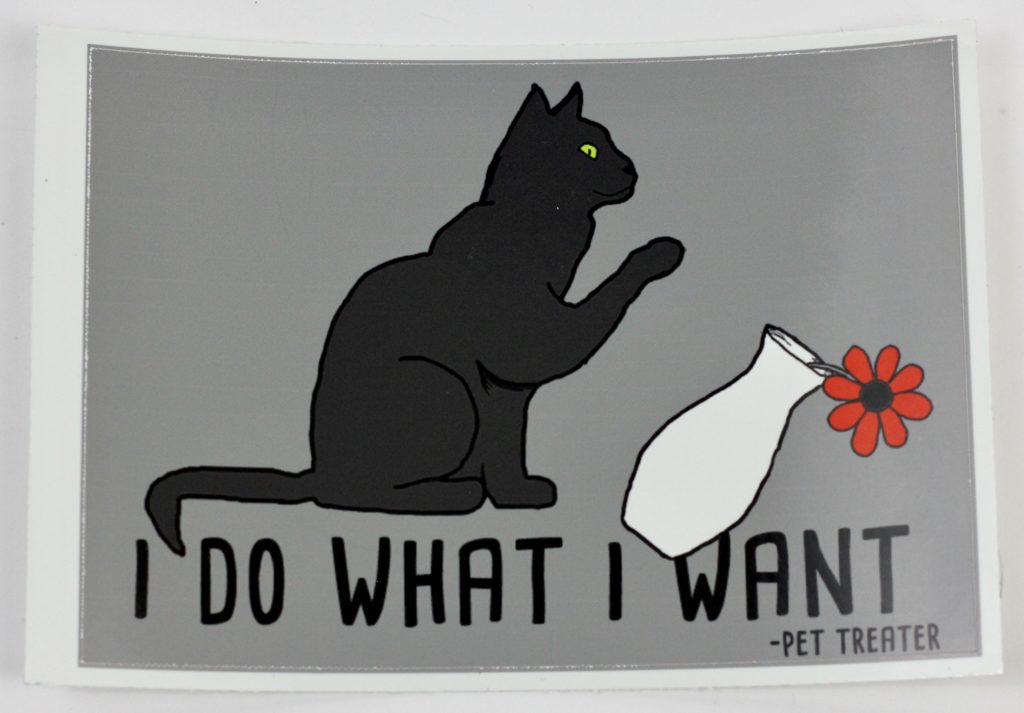 Certainly a truism, at least in my house!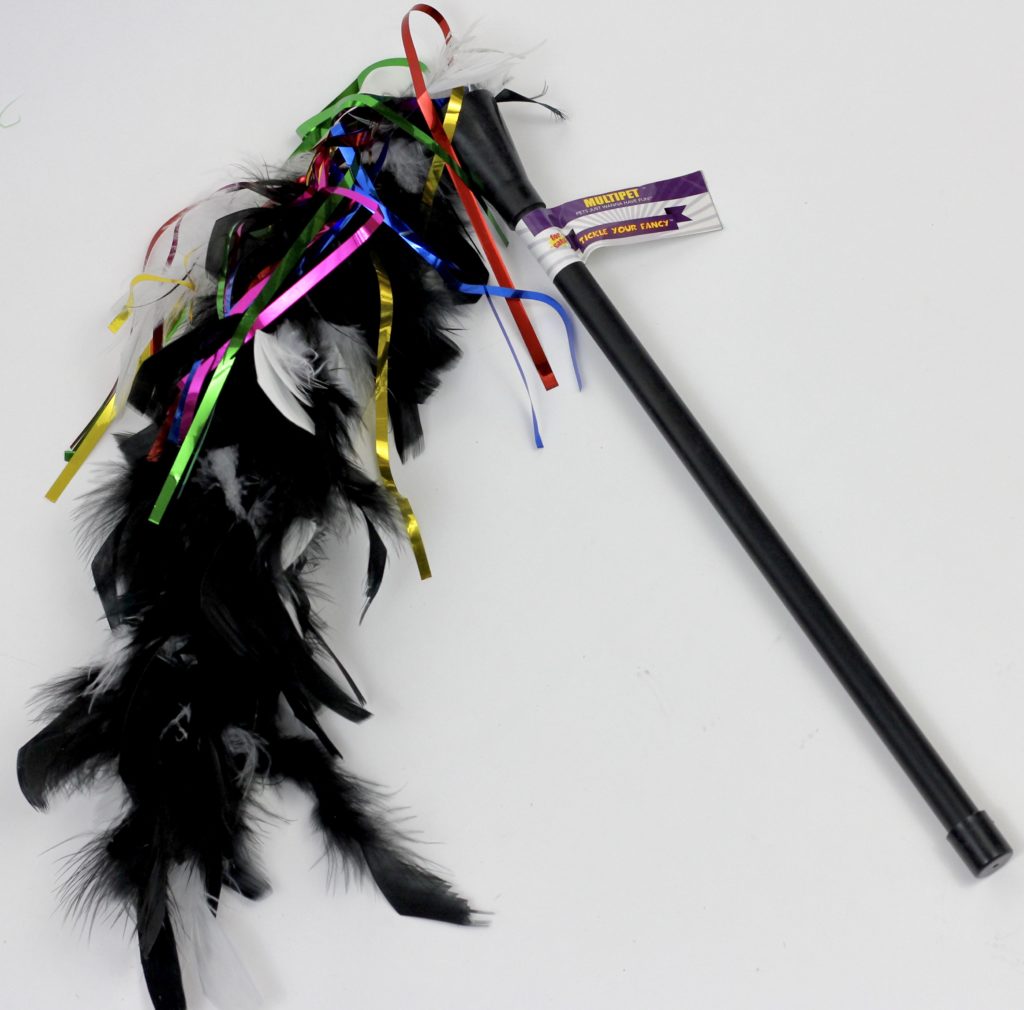 Multipet – Tickle Your Fancy Feather Boa Cat Toy (?$4.99)
My cats all love these feather cat toys! I left the Cat Pack bag unguarded on the couch for a couple of minutes and when I returned I found the toy being attacked on the floor by two of my kitties! This one has mylar strips and a bell in addition to the feathers.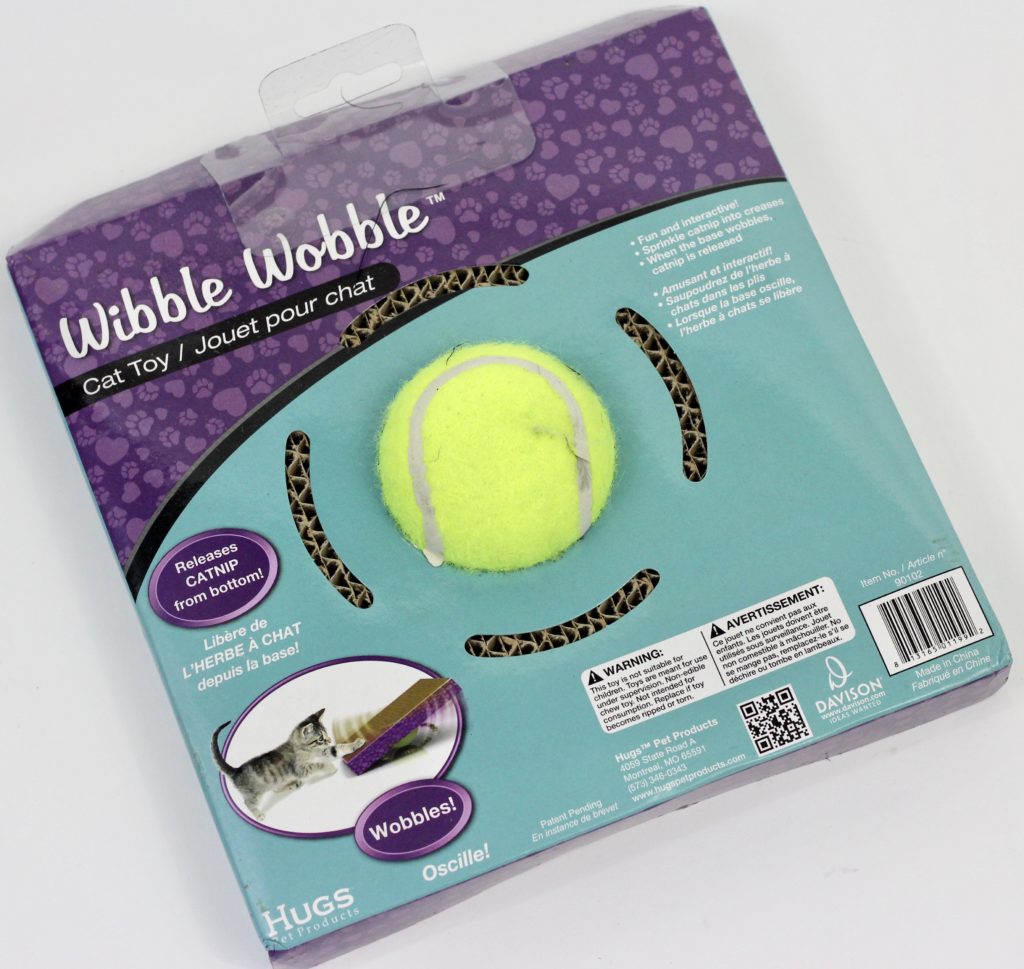 Hugs – Wibble Wobble Scratch Pad for cats ($14.62)
This is an 8″ square cardboard scratcher inside a box with a tennis ball on the back to keep it at an angle and let it pivot or wobble around. There are holes in the cardboard box so if you put catnip on the base of the scratcher inside the box it will trickle out when the cats play with the scratcher.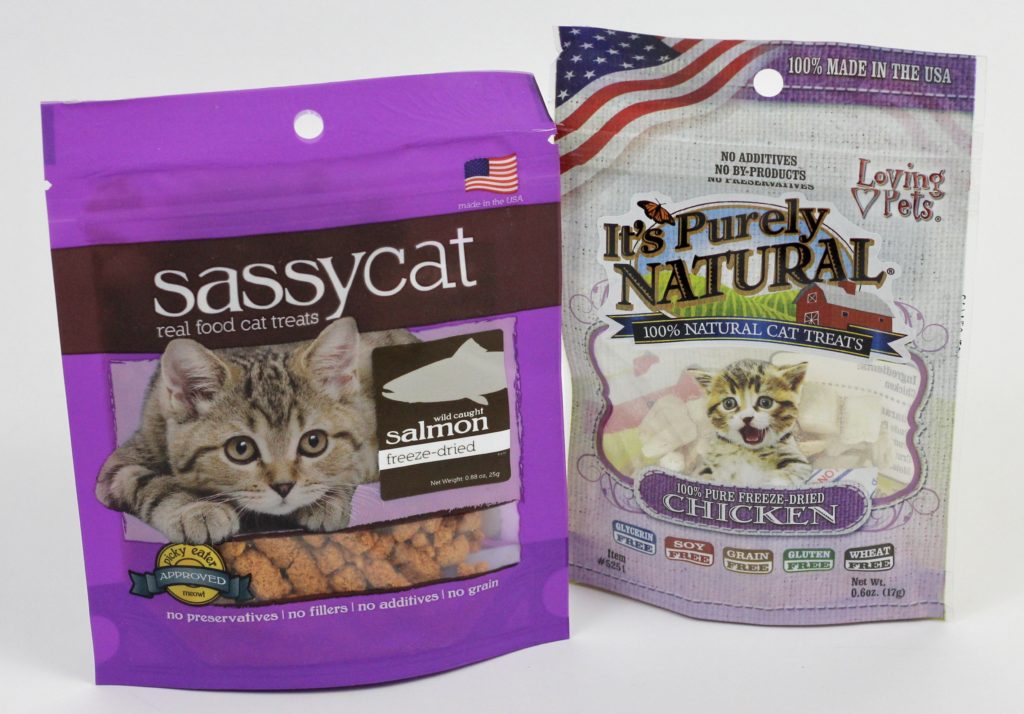 Sassycat Real Food Cat Treats – Wild Caught Freeze-dried Salmon .88 oz ($3.53)
These are the treats that my cats love! They are real meat – just fish – no grains, fillers, or artificial preservatives. And I like that these are sourced and made in the USA. YUM!
Loving Pets – It's Purely Natural 100% Pure Freeze Dried Chicken Cat Treats .6 oz ($3.33)
Not quite as piquant as salmon but my cats will love them anyhow! These are a different brand but still real meat with no grains, fillers, or artificial preservatives, made in the USA.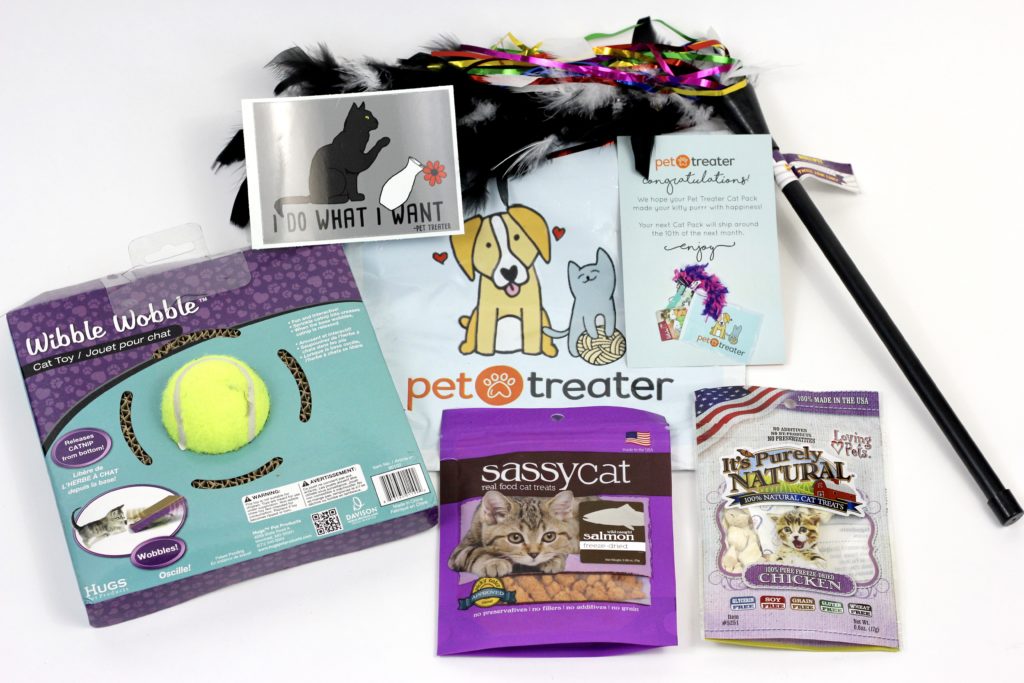 The retail value of the items curated for the September 2017 Pet Treater Cat Pack came to about $26.47. My kitties loved the toys and also loved the treats – plus for the price of the box it was a real bargain!