September 2017 Pet Treater Box Review + Coupon!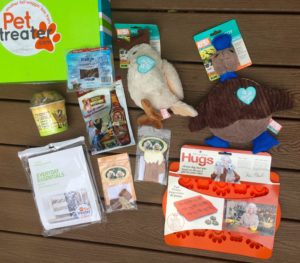 September 2017 Pet Treater Box
Pet Treater is a monthly subscription box for dogs that contains quality items for a fraction of the retail value. Box contents may include treats (made in USA or Canada only), interactive toys, accessories, grooming supplies, and more!
For every box that ships, Pet Treater donates a toy, bag of treats, or blanket to an animal shelter in need.
The Homespun Chics received this box for review. All opinions are 100% our own. This post contains affiliate links.
---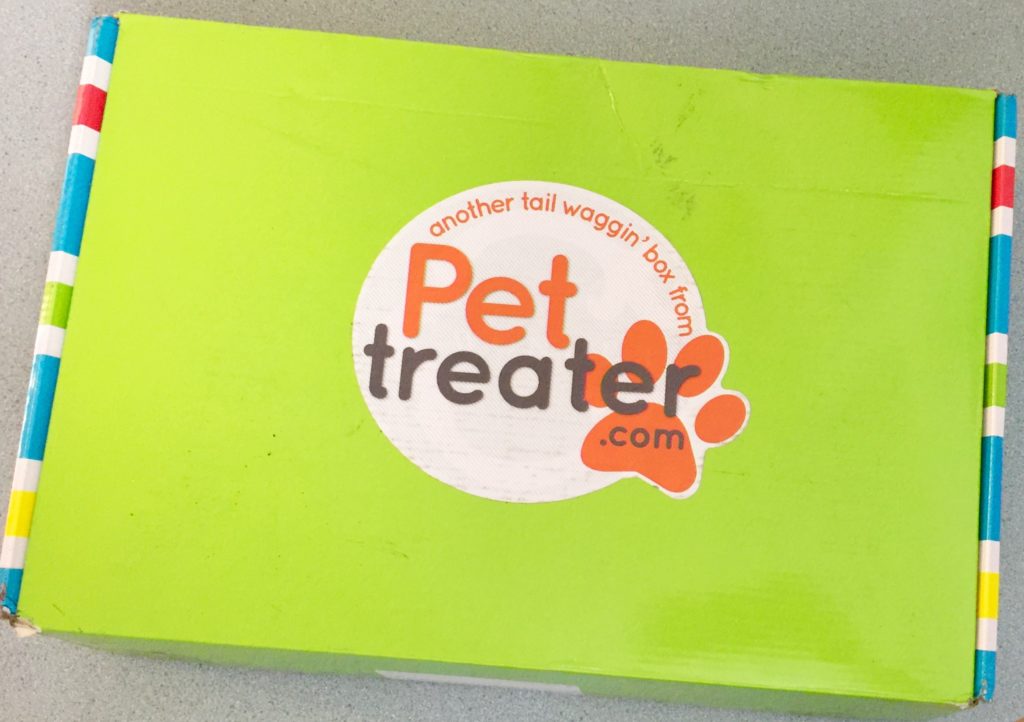 How It Works:
Dog Sizes:  Small (0 – 20 lb), Medium (21 – 50 lb), Large (51+ lb)
Pricing:  $34.99 TRY IT OUT Box (does not auto-renew), $24.99 for Month-to-Month, $22.99 for 3-Month, $21.99 for 6-Month, and $19.99 for 12-Month.
What's Inside:  Each month, subscribers will receive a fun, themed box filled with goodies like U.S. and Canada-made treats, plush toys, gadgets, grooming supplies, doggy wearables, and more! There's even a "human treat" included in every box.
*FIRST TIME subscribers will receive a first time box which will include past favorites and not the new items of the current month. Themed boxes will begin the following month.
SHIPPING SCHEDULE!
Subscribers asked and Pet Treater listened! Pet Treater has officially simplified the shipping schedule from 3 cycles per month down to just one! 🙂
Monthly boxes will now be shipping between the 5th – 10th of each month.
*If you were billed after the 10th of the month, a box will not be shipped until the following month.
TRY IT OUT boxes (non-renewing purchase) will be shipped right away and items will include past favorites and not the new items from that current month.
Coupon!
For a limited time, get 20% off of your first month! Use code PT-20 at checkout.
(Offer is good for NEW subscribers.)
---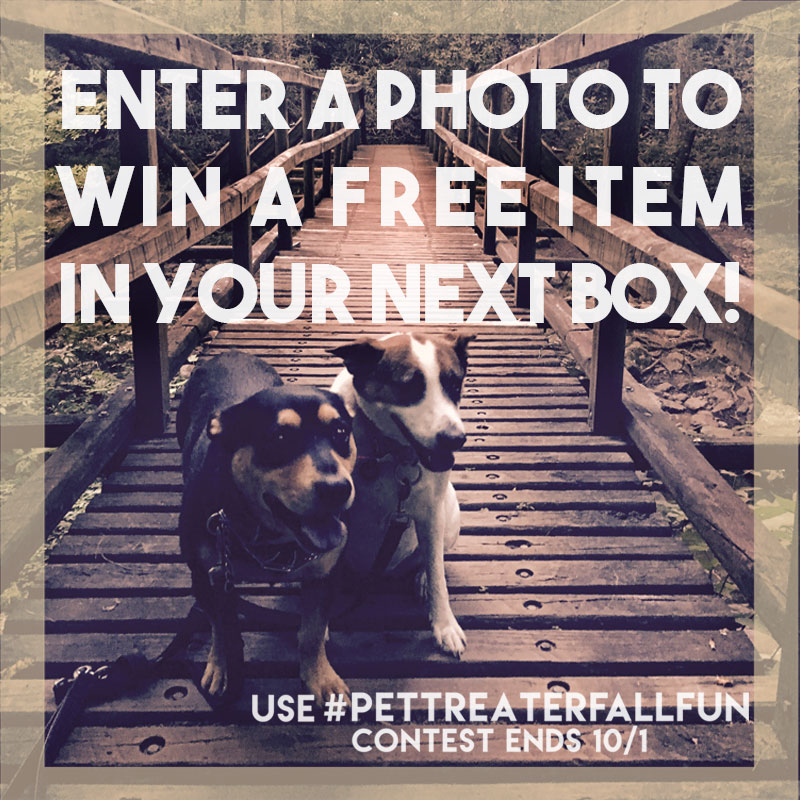 Share a picture of your dogs favorite fall activity on social media by Oct. 1st and be entered to win an extra item in your next month's box! Is it playing with a ball? Looking good in a sweater? Snuggling on the couch?! 
Pet Treater will choose the winning photo from the entries on Facebook, Twitter or Instagram using the #PetTreaterFallFun, so make sure you post correctly for a chance to win!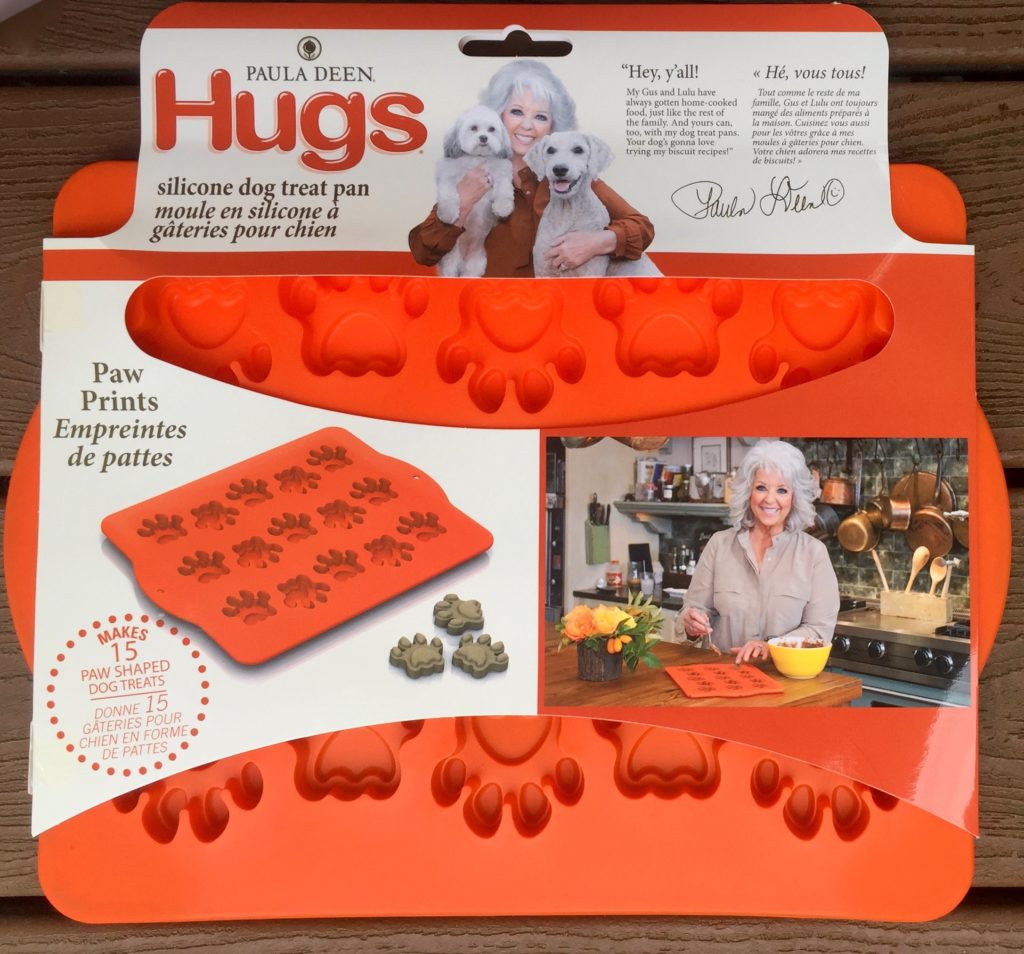 Paula Deen Hugs – Silicone Dog Treat Pan ($9.99)
This is a great treat pan if you like to make your own doggie treats. And will surely save a bit of money if you do! This pan makes 15 paw shaped dog cookies. There is an easy recipe for peanut butter dog cookies on the back of the cardboard packaging, too.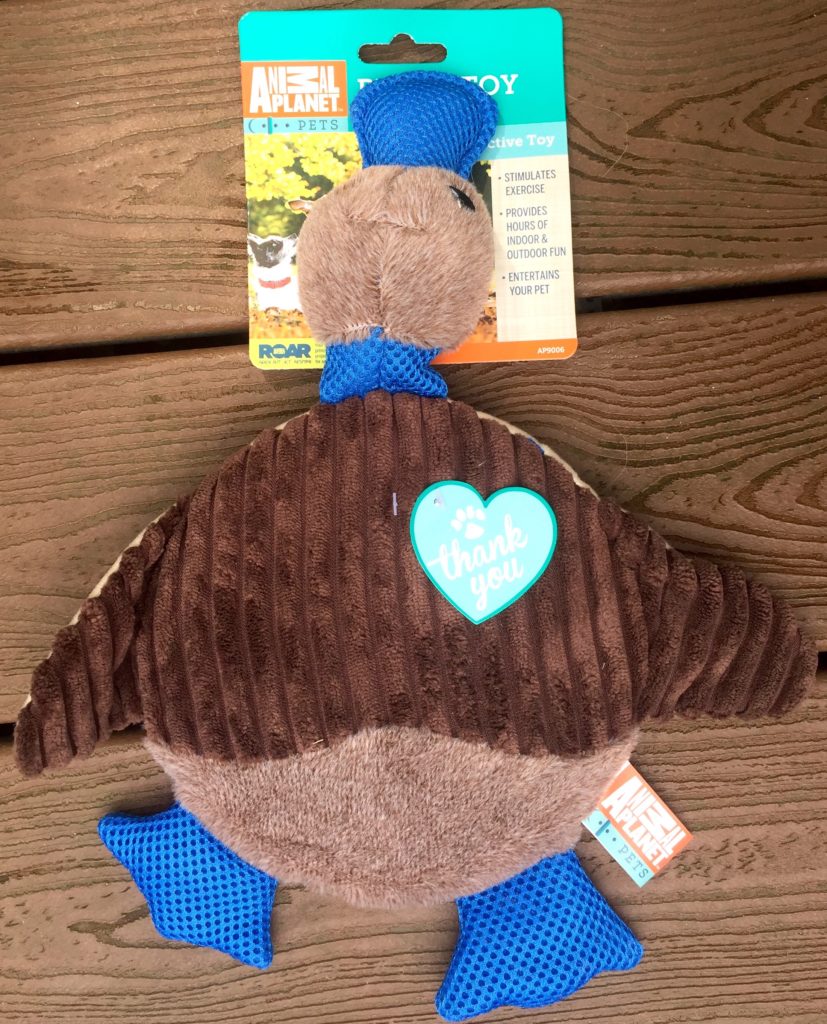 Animal Planet Pets – Plush Dog Toy with Squeaker (?$7.99)
I could not find this particular toy anywhere but you can see from the photos that it is a flat, plush duck with a round center that feels like a frisbee and could be used as a great throw/fetch toy. The feet and wings make a crinkling sound when squeezed.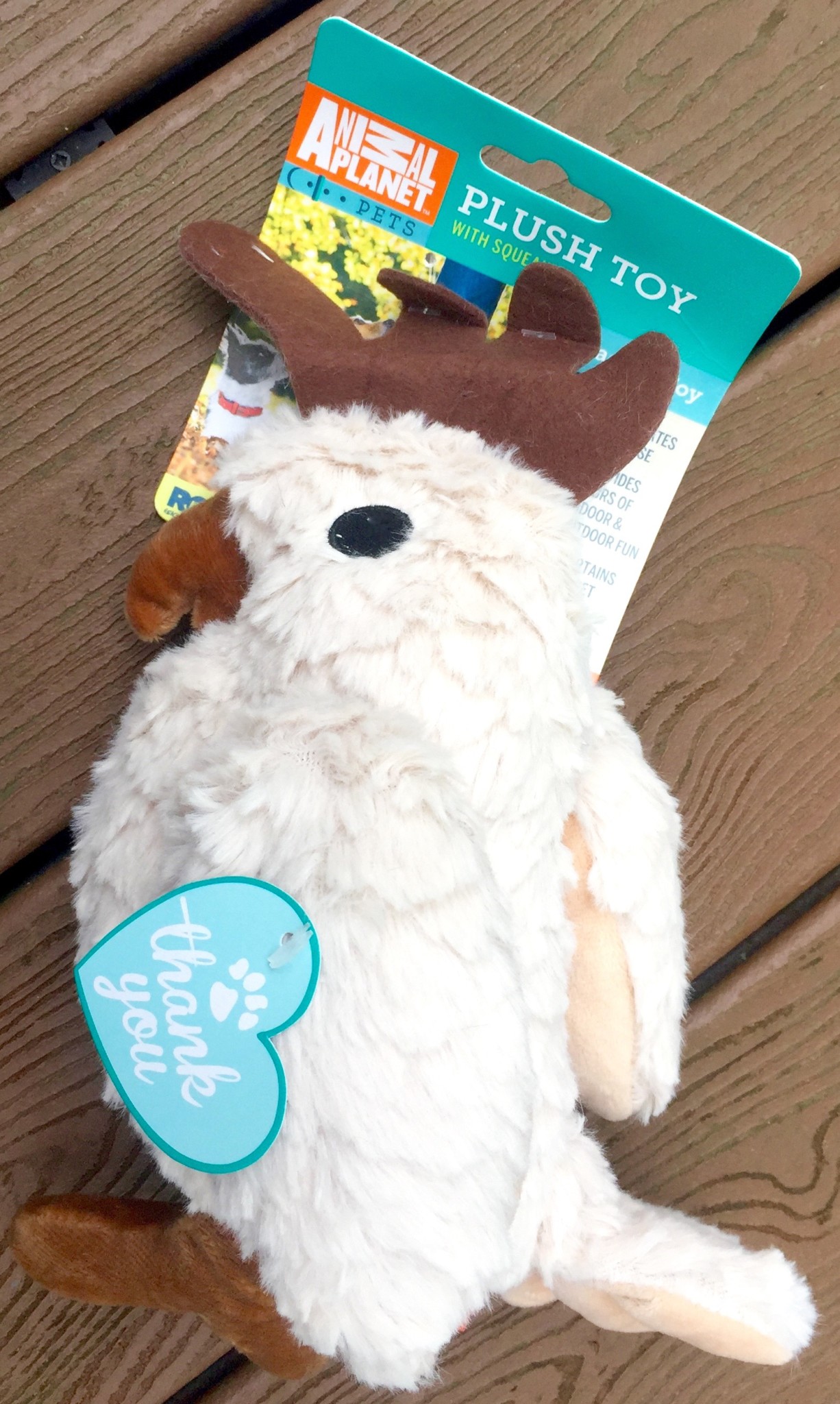 Animal Planet Pets – Plush Dog Toy with Squeaker (?$7.99)
This is a large plush parrot toy whose plump tummy crinkles when you squeeze it. Plus it has a squeaker. Just picking it up brings 2 dogs right to my chair…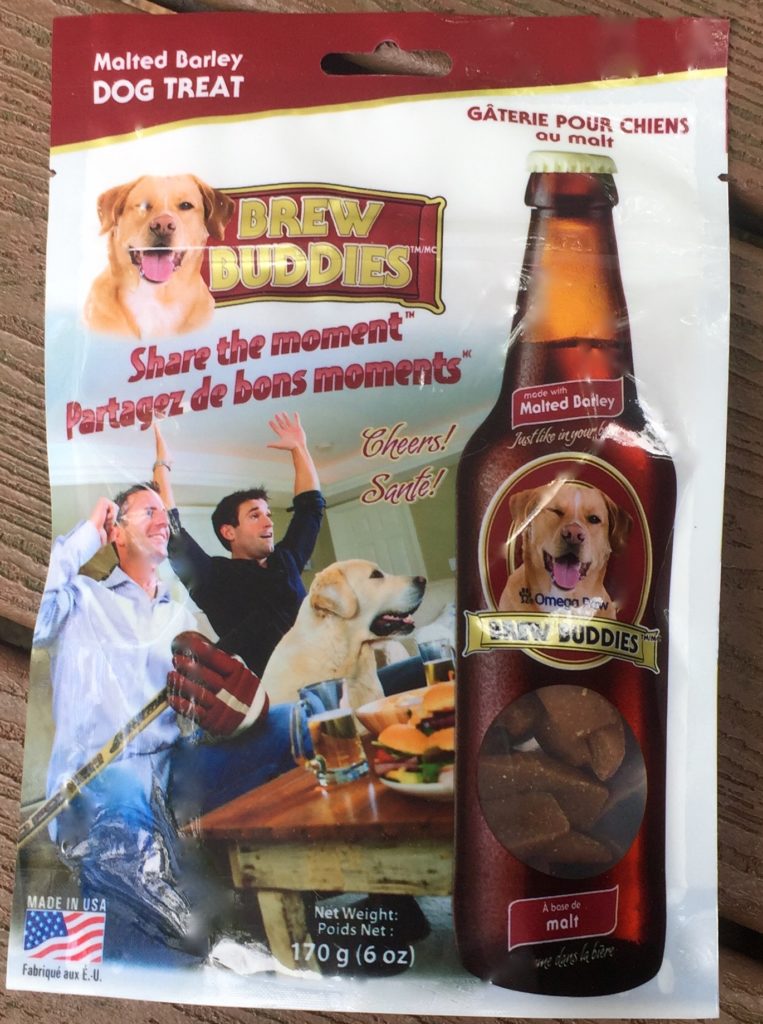 Omega Paws – Brew Buddies Malted Barley Dog Treats 6 oz ($4.05)
These are beer bottle shaped dog treats that are made with chicken, malted barley, brewer's rice, and brewer's yeast. They also help clean your dog's teeth. This particular bag expires 6/22/18.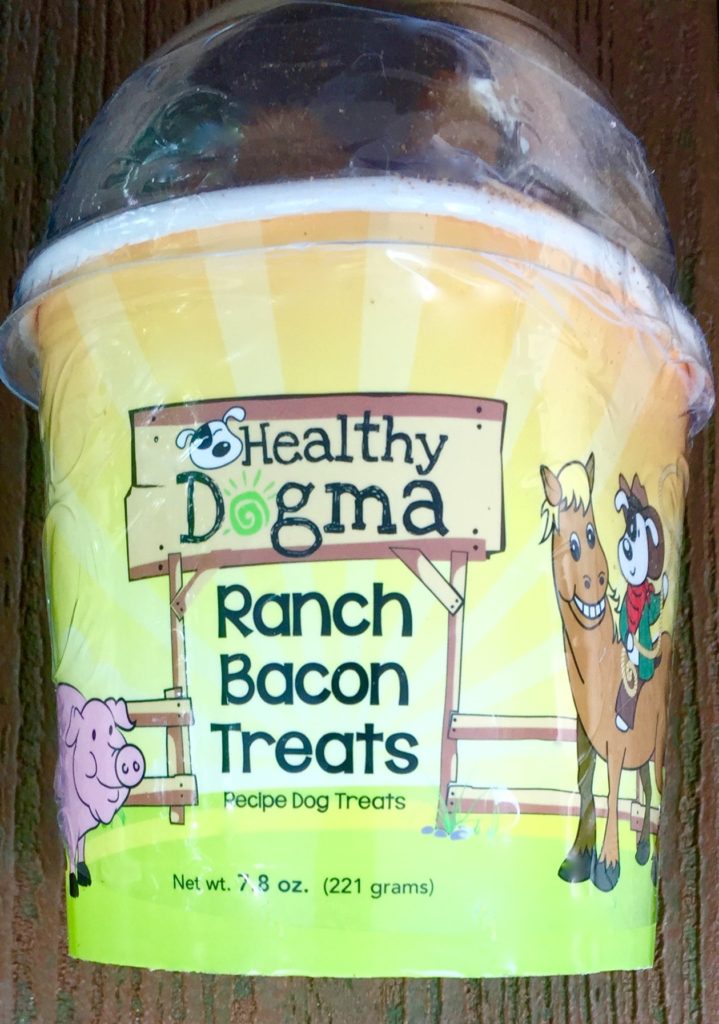 Healthy Dogma – Ranch Bacon Dog Treats 7.8 oz (?7.00)
These heart-shaped dog treats are made with all natural ingredients and the pieces are a nice size for my 45-60 lb dogs. They have bacon, peas, potatoes, and chicken; no grains included in the ingredients list. These treats have an expiration date of 12/18.
Emmy's Gourmet Canine Creations – Three Cheese Pleasers ($2.50 each)
All of Emmy's treats are made in Tennessee using fresh, high quality ingredients. And my boys are quite partial to them regardless of the shape!
PetSafe Indigo Smokehouse Strips Dog Treats – Chicken  1 oz ($2.67 )
These treats are vacuum-sealed fresh meat and contain no by-products, corn, soy, wheat or artificial colors or preservatives. They are made in the USA and are best by 2/18. The dogs LOVE them and these treats won't be around until February!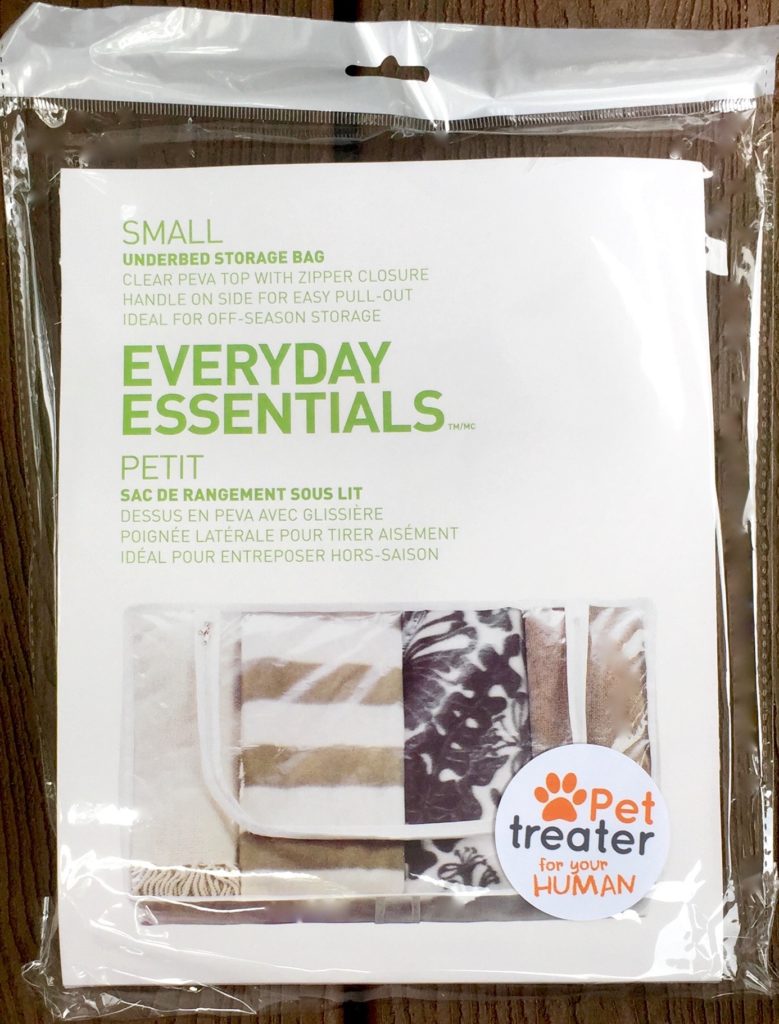 Everyday Essentials – PEVA Underbed Bag, Small 
This is a storage bag for those under-the-bed things we like to have handy but not out in view. It has a clear PEVA top, zipper closure, and side handle. Store your off-season bedding safely and they will be nice and clean when you need them. The bag measures 25.6″ X 15.7″ X 4.72″. This is the "Pet Treater for your Human" monthly addition.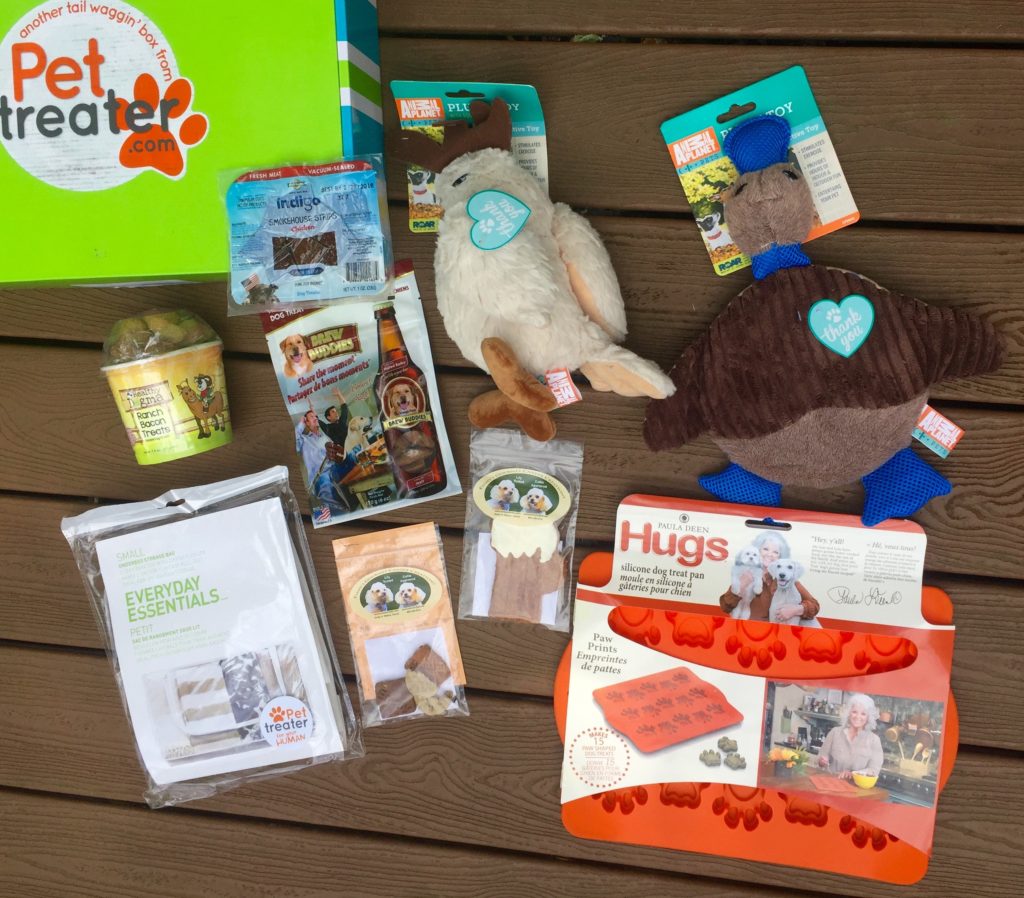 The September 2017 Pet Treater box was just chock-full of dog goodies for both my dogs and for me! I do like to bake cookies for the boys, so the treat pan is great and the recipe on the back is so easy that even I won't mess them up. Not that the dogs will care! They love all treats!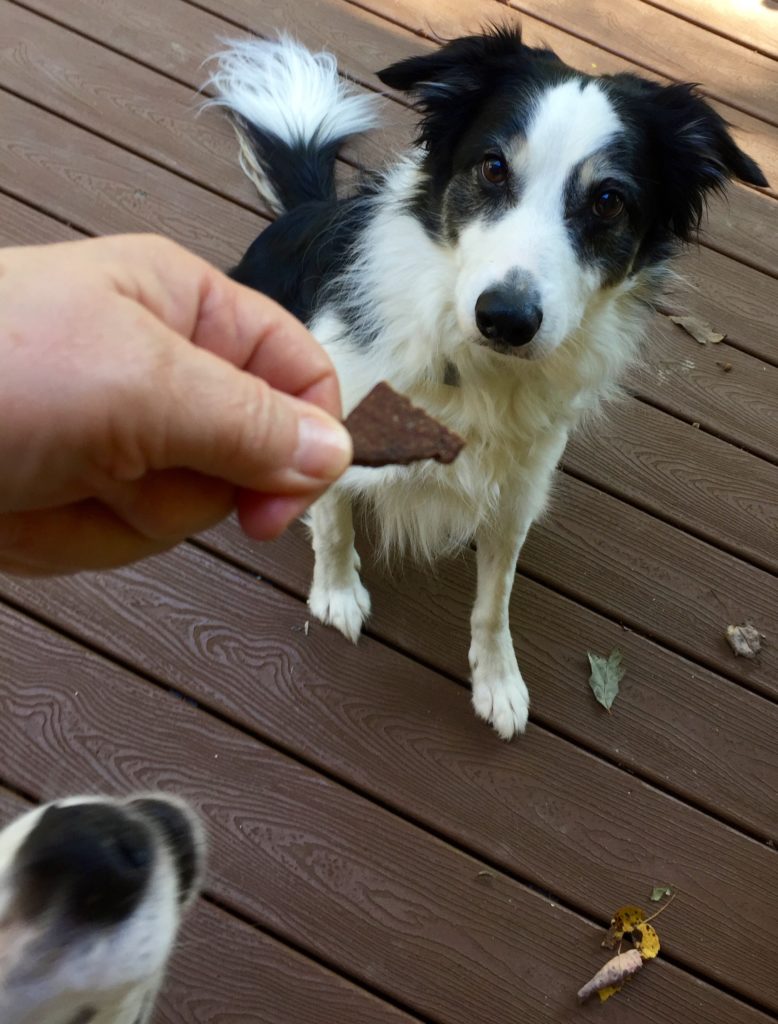 What did you think of the September 2017 Pet Treater box?