September 2017 Mini Monthly Mystery Box of Awesome Review
September 2017 Mini Monthly Mystery Box of Awesome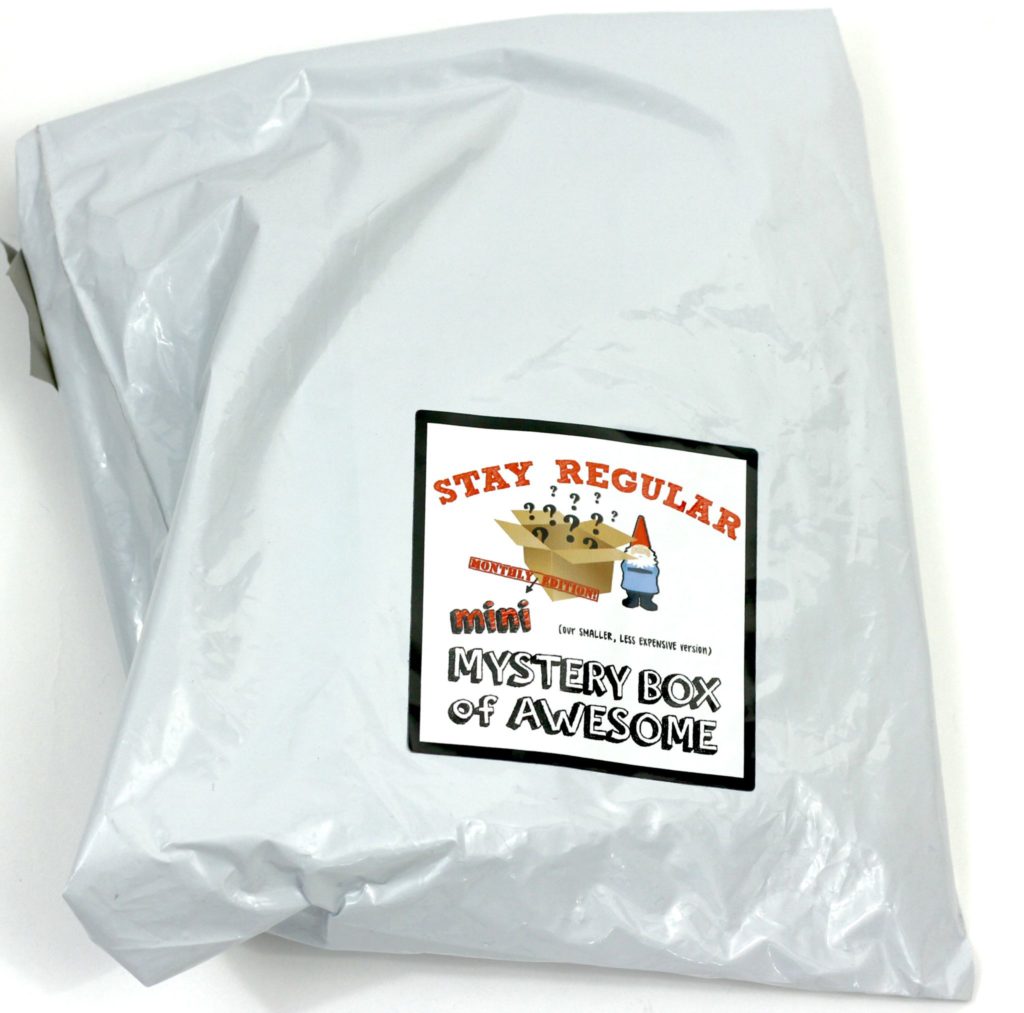 The Mini Monthly Mystery Box of Awesome is an iteration of the (nine-years running!) Monthly Mystery Box of Awesome from That Daily Deal. This is a completely non-traditional, FUN subscription box filled with a random assortment of items whose value is guaranteed to far exceed the cost of the subscription. Items vary GREATLY from month to month and range from useful to fun to "what the?"… The mini monthly subscription is $9.99 with free shipping.
The Homespun Chics received this box for review. This post contains affiliate links. All opinions are 100% our own.
---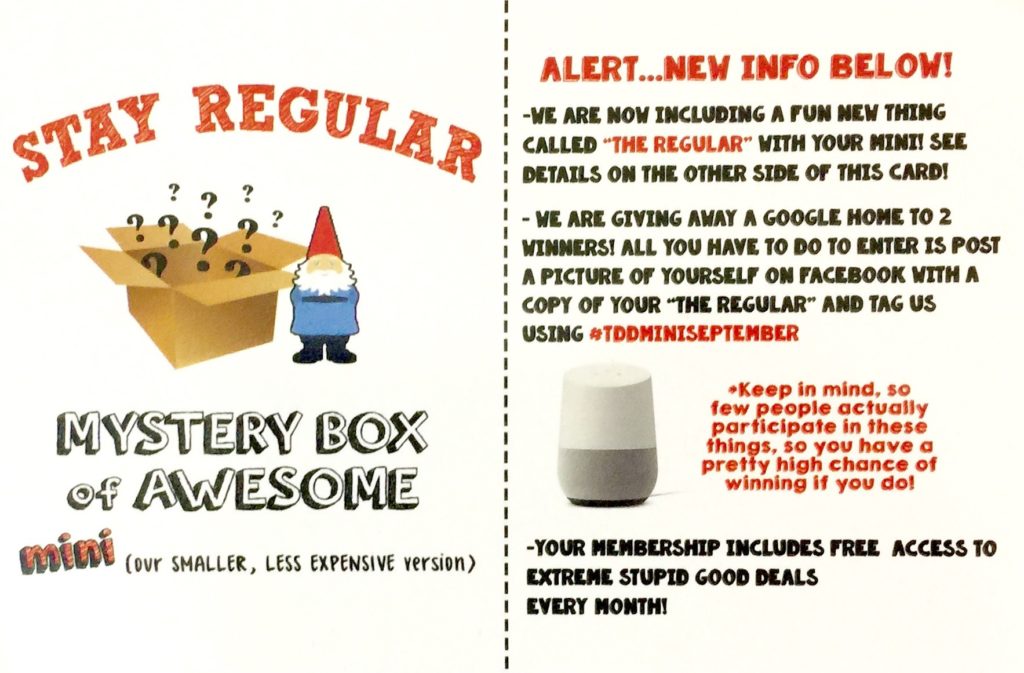 Each month, a select number of subscribers are randomly chosen to receive an extra cool item inside their Mystery Box of Awesome! (This applies to both Mini and Regular-size subscriptions.) This card provided details on what surprise is upcoming for October – and the rules have changed! To be in the running for the surprise, you need to post a photo on Facebook following the directions and using hashtag #TDDMINISEPTEMBER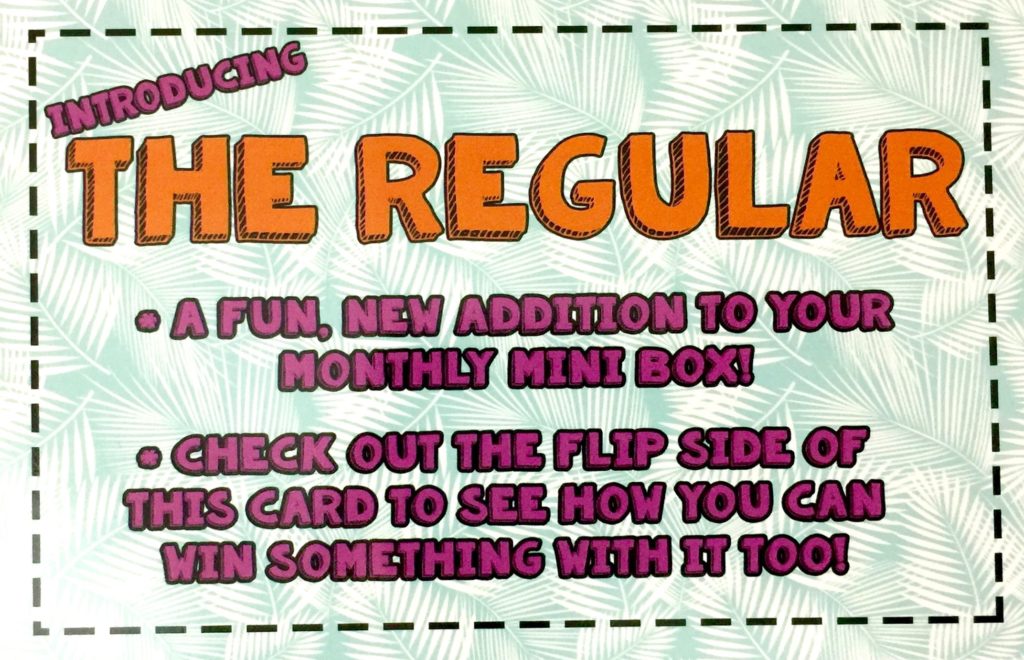 The Regular is a new feature, first appearing in the July 2017 Mini Monthly Box of Awesome!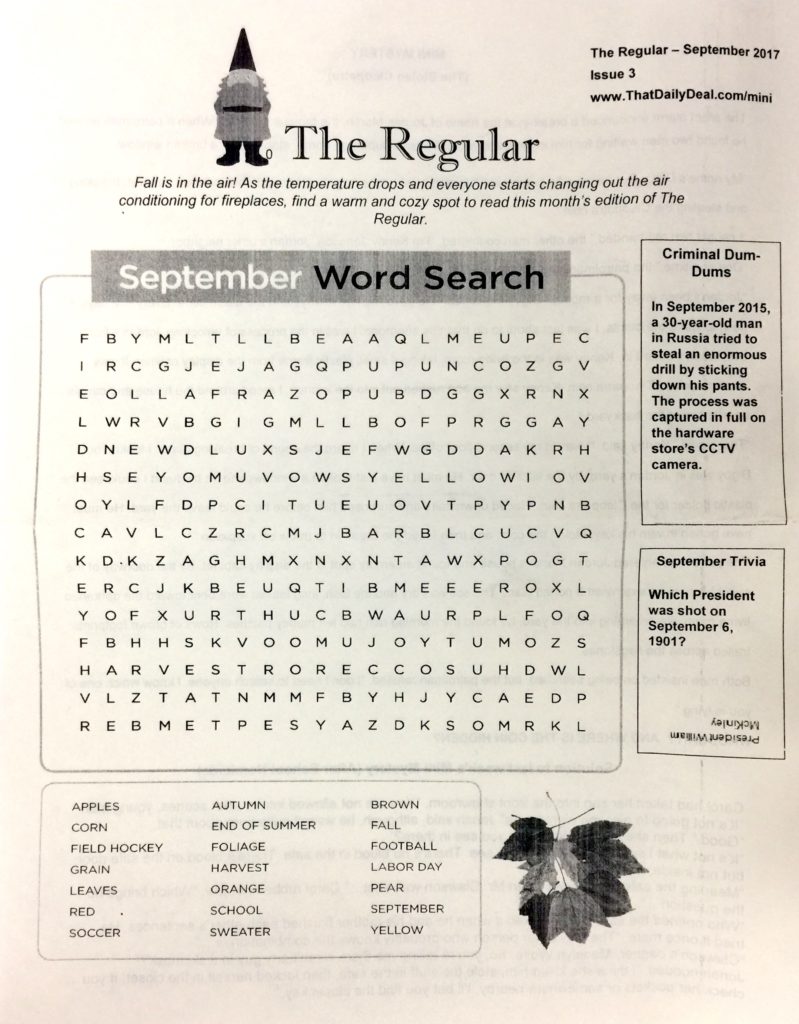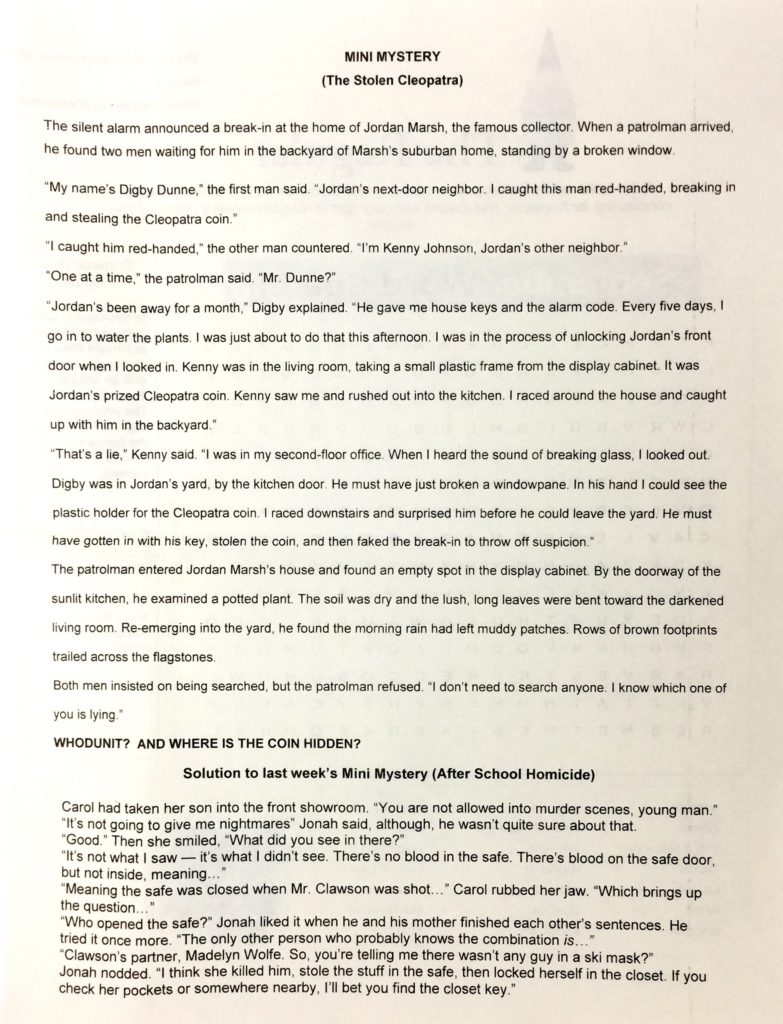 Here is Volume 1, Issue 3 of The Regular. This is a really fun page with a word search on the front and a mystery story on the back. The mystery story is a full page and you have a month to figure out Who Dun It! The answer will be revealed in the next monthly issue!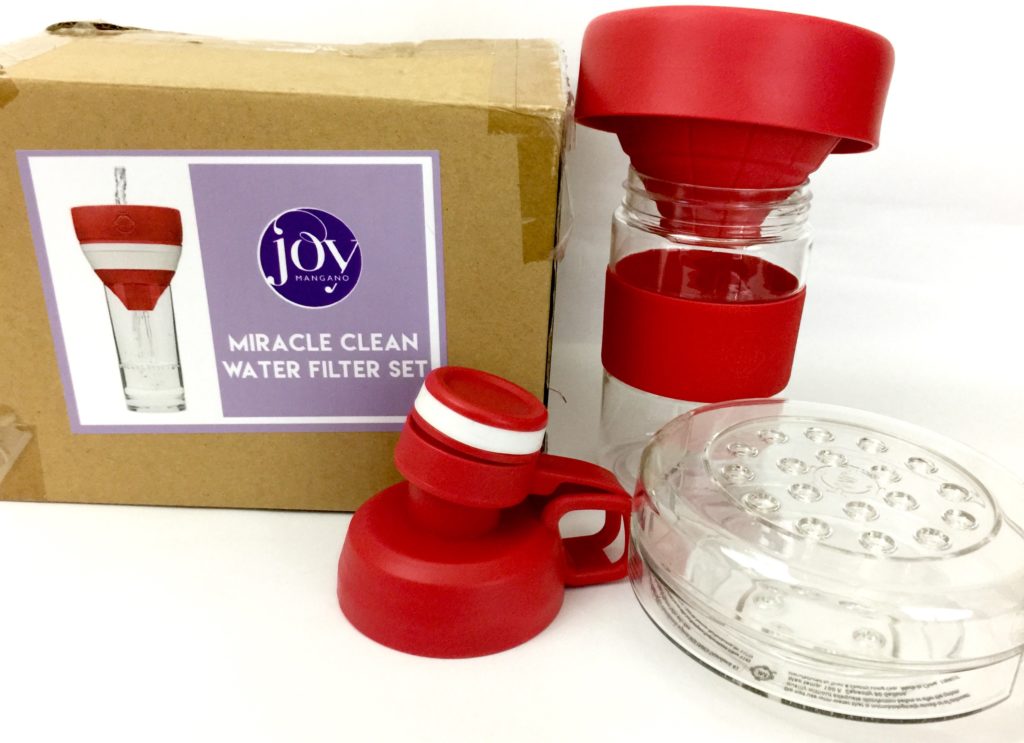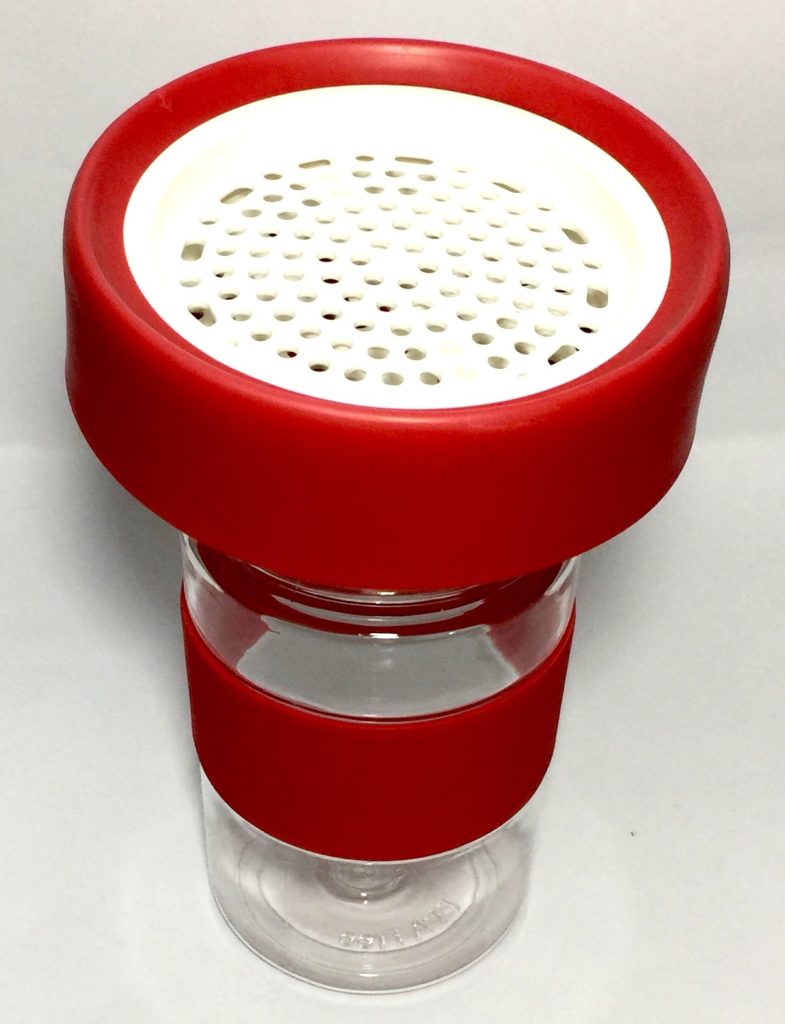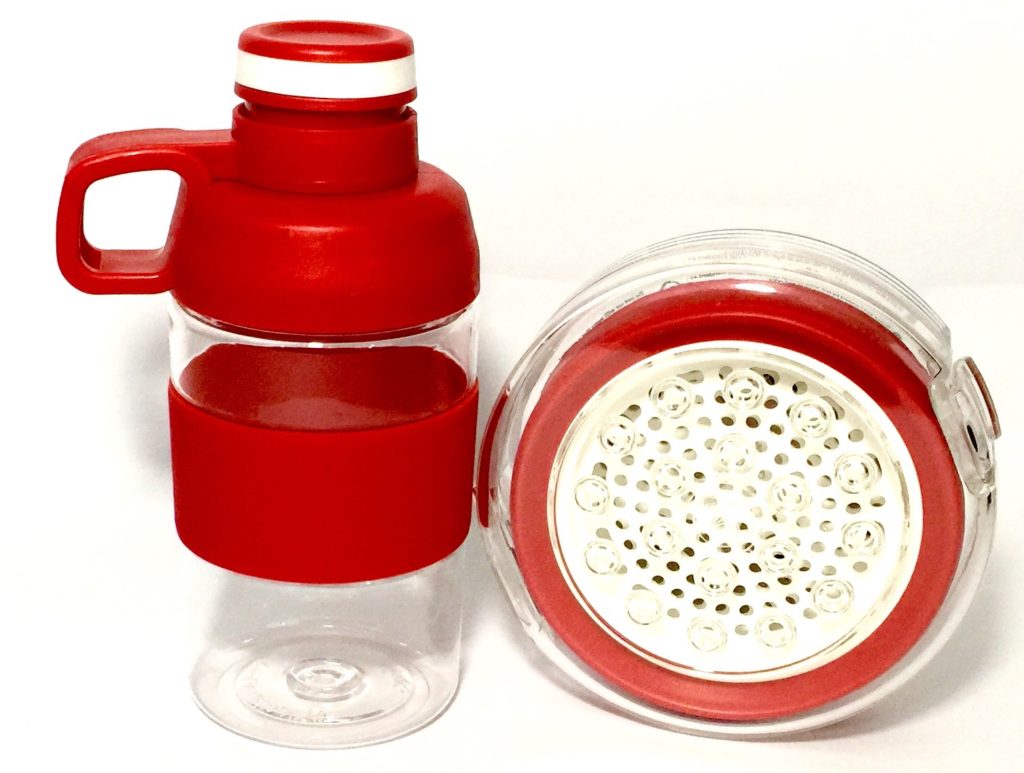 Joy Mangano – Miracle Clean Water Filter Set ($8.62)
This portable water filter removes 99.6% of sediment (as small as 30-50 microns) including rust, sand, sediment, silt and pollen. Infused with silver to help the filter stay fresher longer and provide cleaner-tasting water. The eco-friendly folding water filter is shatter-proof, impact/stain-resistant, and BPA free. Check out the HSN video on the 13 Deals site when you click on the link above!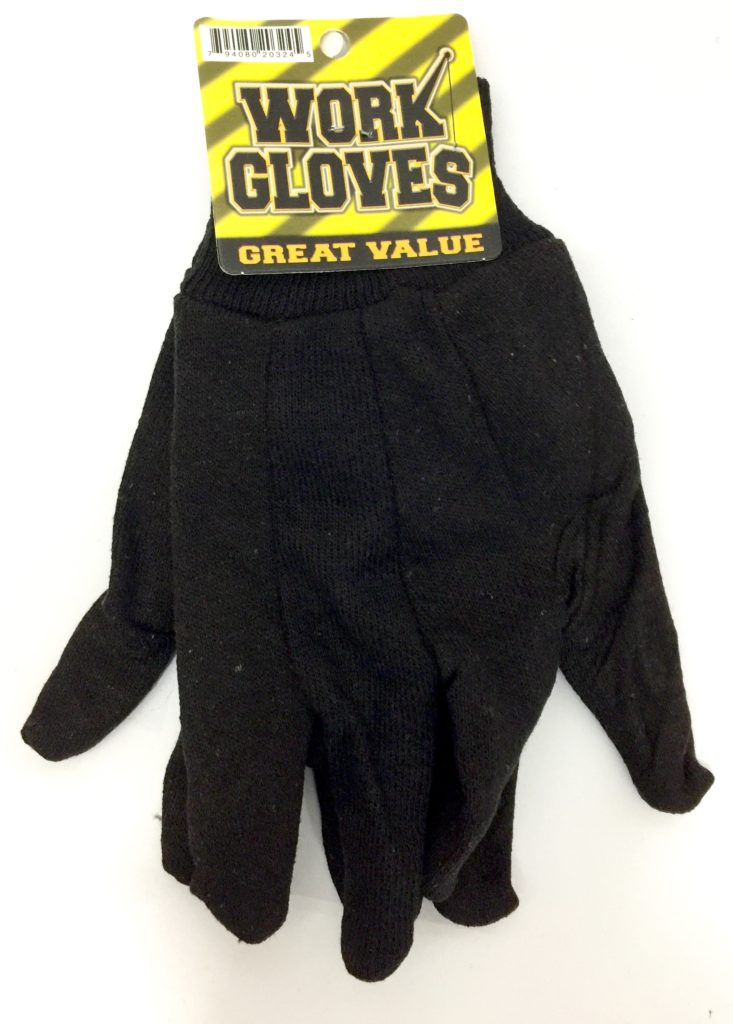 Novelty, Inc. – Work Gloves (?$1.00)
This is a pair of soft, woven black work gloves. The fabric feels like cotton/poly blend. I'm sure my husband will be glad to get them!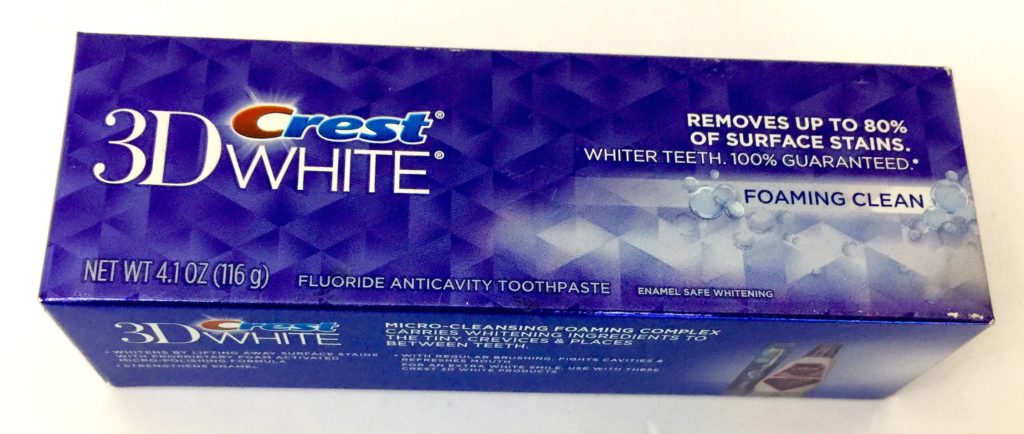 Crest – 3D White Fluoride Anticavity Toothpaste 4.1 oz ($1.90)
This is Foaming Clean fluoride anti-cavity toothpaste that removes up to 80% of surface stains. It is enamel safe and has whitening properties.  I love getting things that I definitely will use in a subscription box!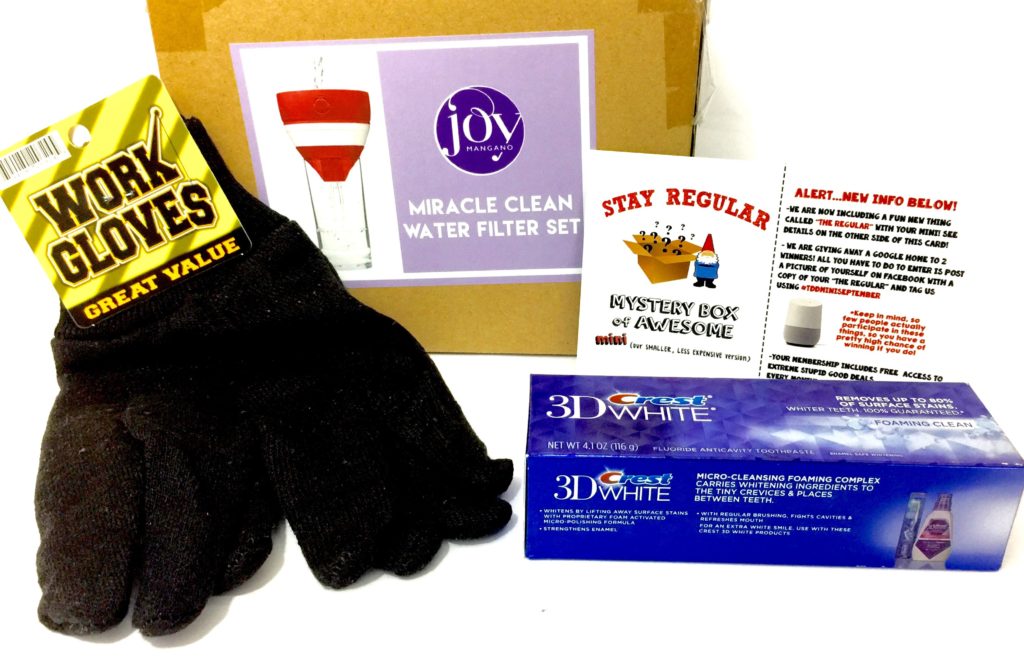 The retail value of the products in the September 2017 Mini Monthly Mystery Box of Awesome came to around $11.52, mainly because 13 Deals has incredible pricing on both the toothpaste and the water filter. I'm glad to get the filter and we will take it with us when we go RVing next year. The water in a lot of those RV parks is really questionable! And my teeth will be sparkly clean with my new toothpaste, too!
What did you think of the September 2017 Mini Monthly Mystery Box of Awesome? Do you think it is worth $9.99 for a monthly surprise package?