September 2017 Degustabox Review & Coupon Code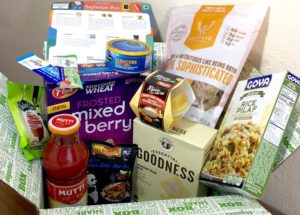 September 2017 Degustabox
Degustabox is a food subscription box that sends you 10 to 15 full-size surprise products each month at a price less than you would pay at the store for the items. The monthly cost is $19.99 with free shipping, charged on the 19th of each month.
There is no commitment and you can cancel the next month if you notify Degustabox before the 15th of the month.
 Use code MR6H4 to take 50% off your first box! You will pay $9.99 and shipping is free for a box of food worth over $30 – a really great deal!! 
The Homespun Chics received this subscription box for review. All opinions are 100% our own. This post contains affiliate links.
---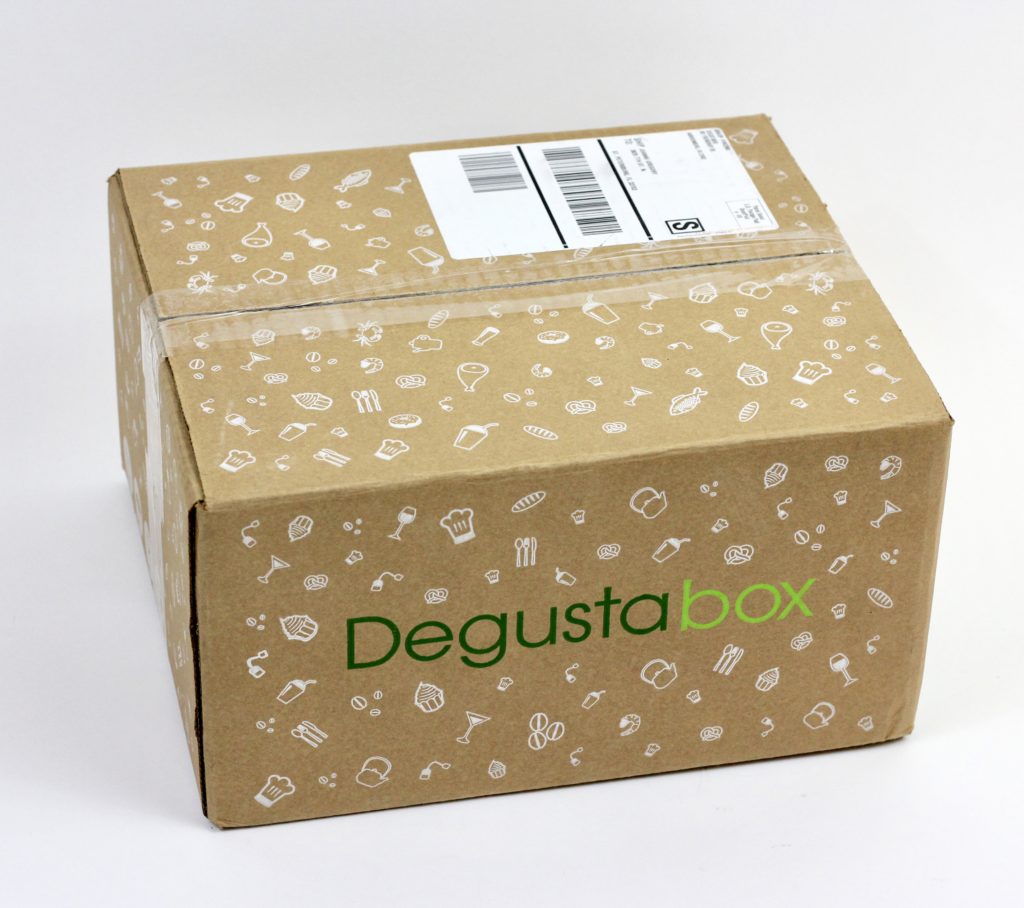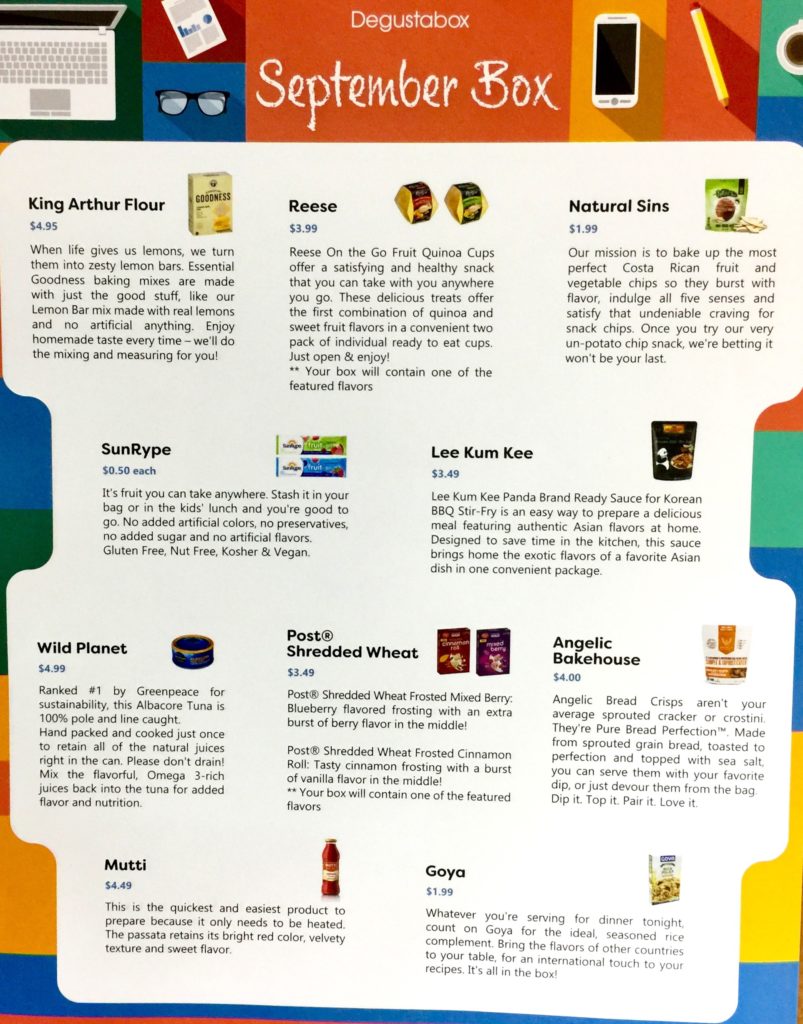 The September 2017 Degustabox information sheet is a full page glossy with photos, descriptions of each product in the box, and includes an accurate price for each item.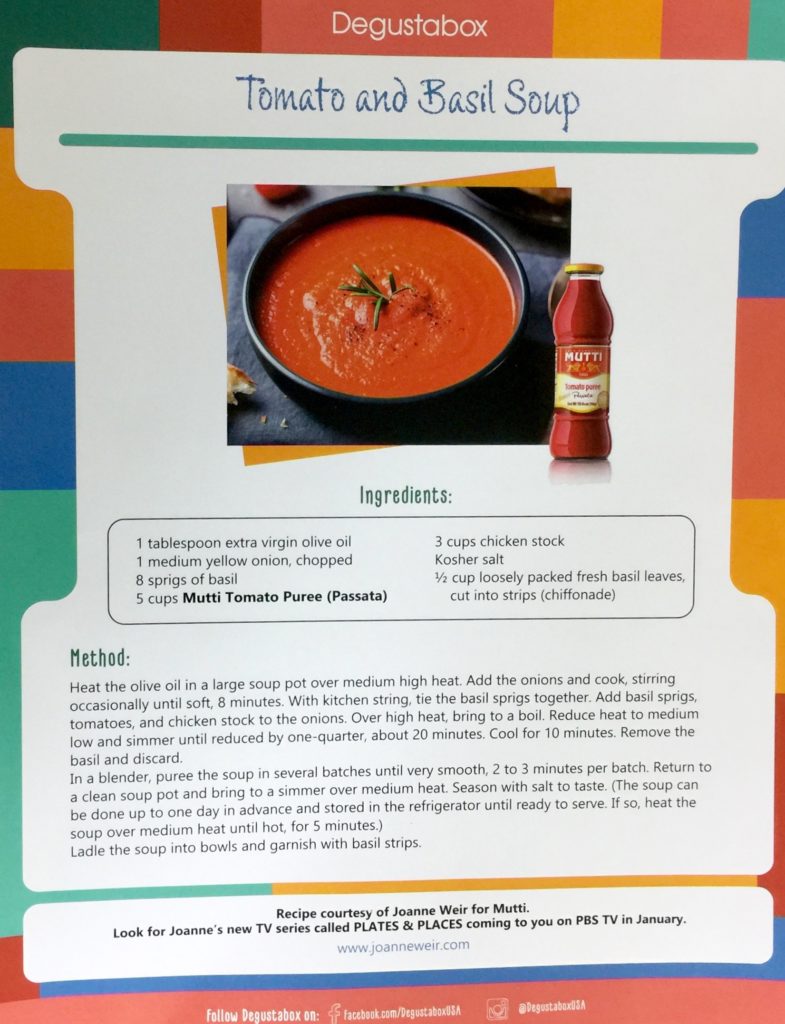 The back of the information sheet gives you a recipe for Tomato and Basil Soup.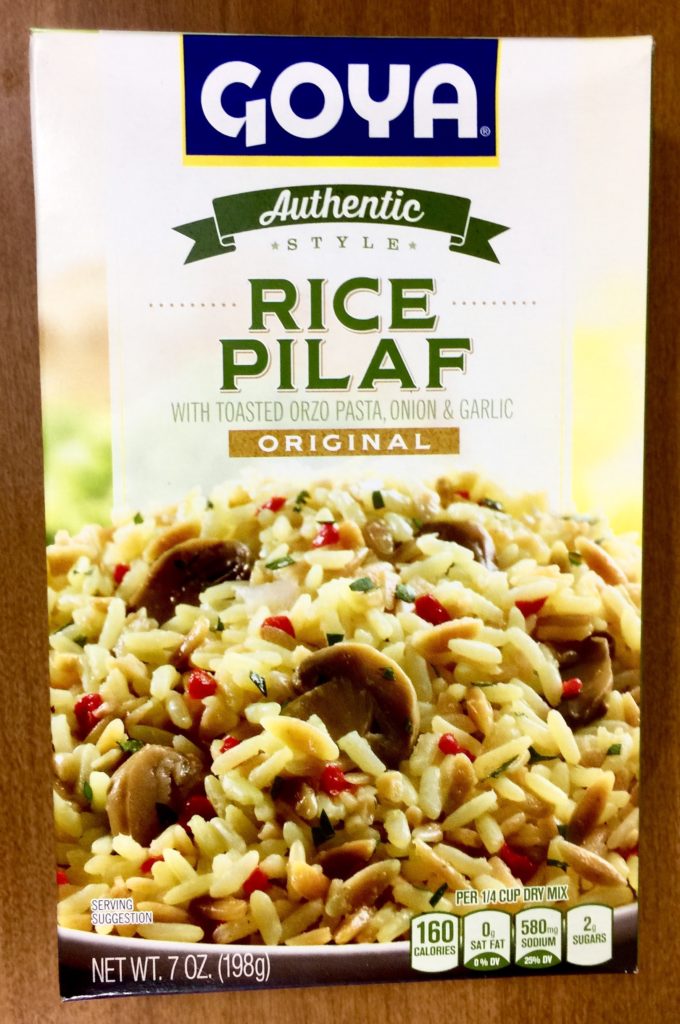 GOYA – Rice Pilaf 7 oz ($1.99)
This is authentic style rice pilaf with toasted orzo pasta, onion, and garlic. Great to have on hand for those mid week quick meals – just add water, olive oil (or butter), and it will be ready in 25 minutes while you fix the rest of the dinner.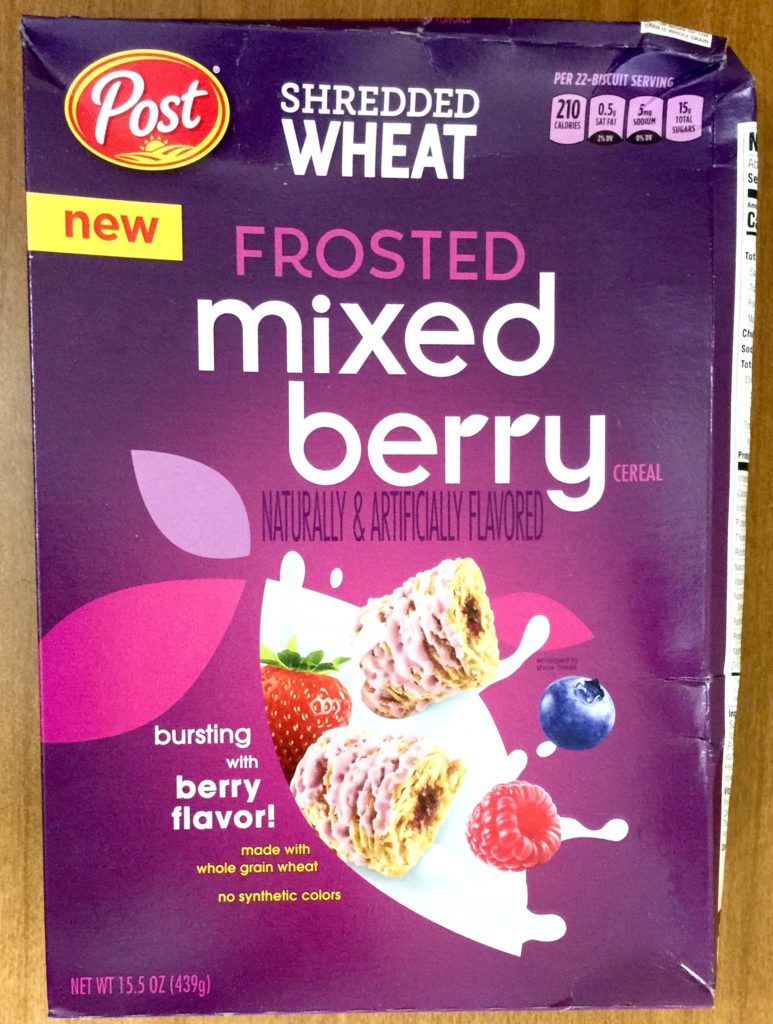 Post – Shredded Wheat Frosted Mixed Berry Cereal 15.5 oz ($3.49)
This is cereal made from whole grain wheat and contains no synthetic colors. The frosting is blueberry flavored and there is a "burst of berry flavor" inside. My little grandson thought they were delicious! Some subscribers got Frosted Cinnamon Roll flavor instead.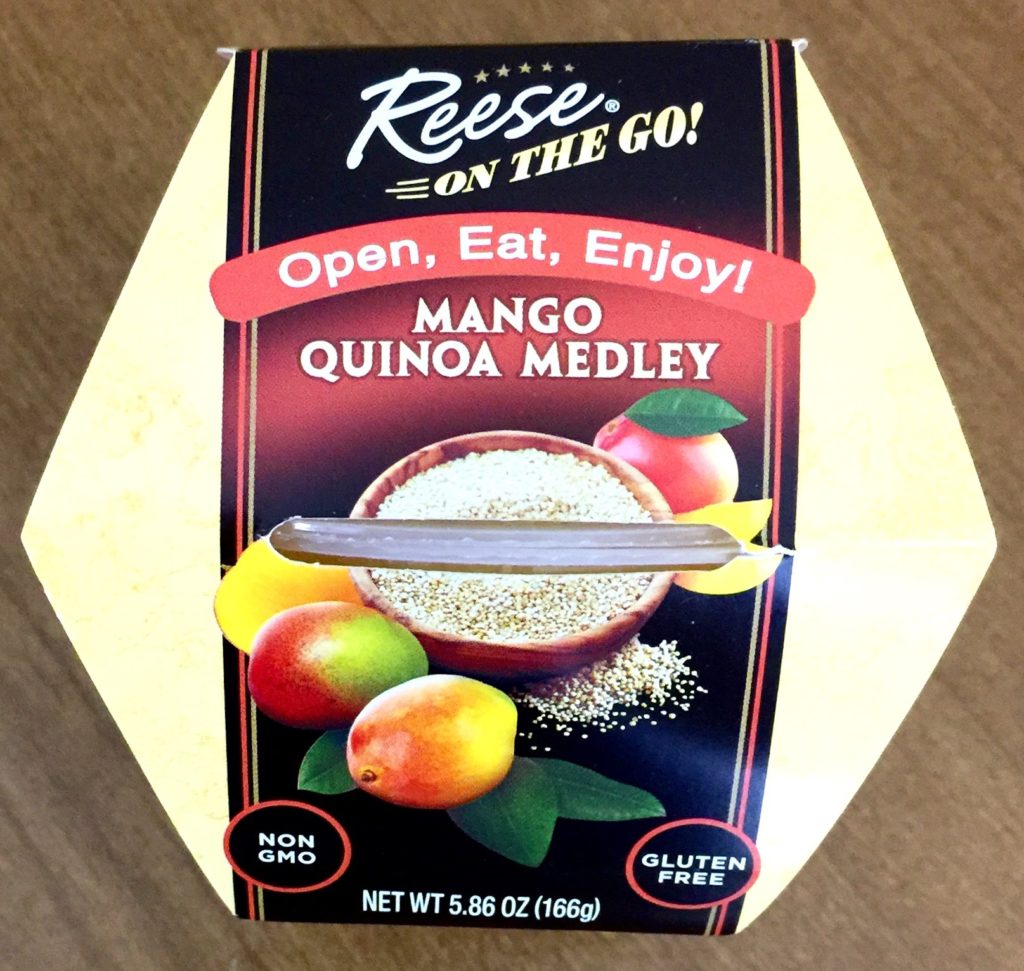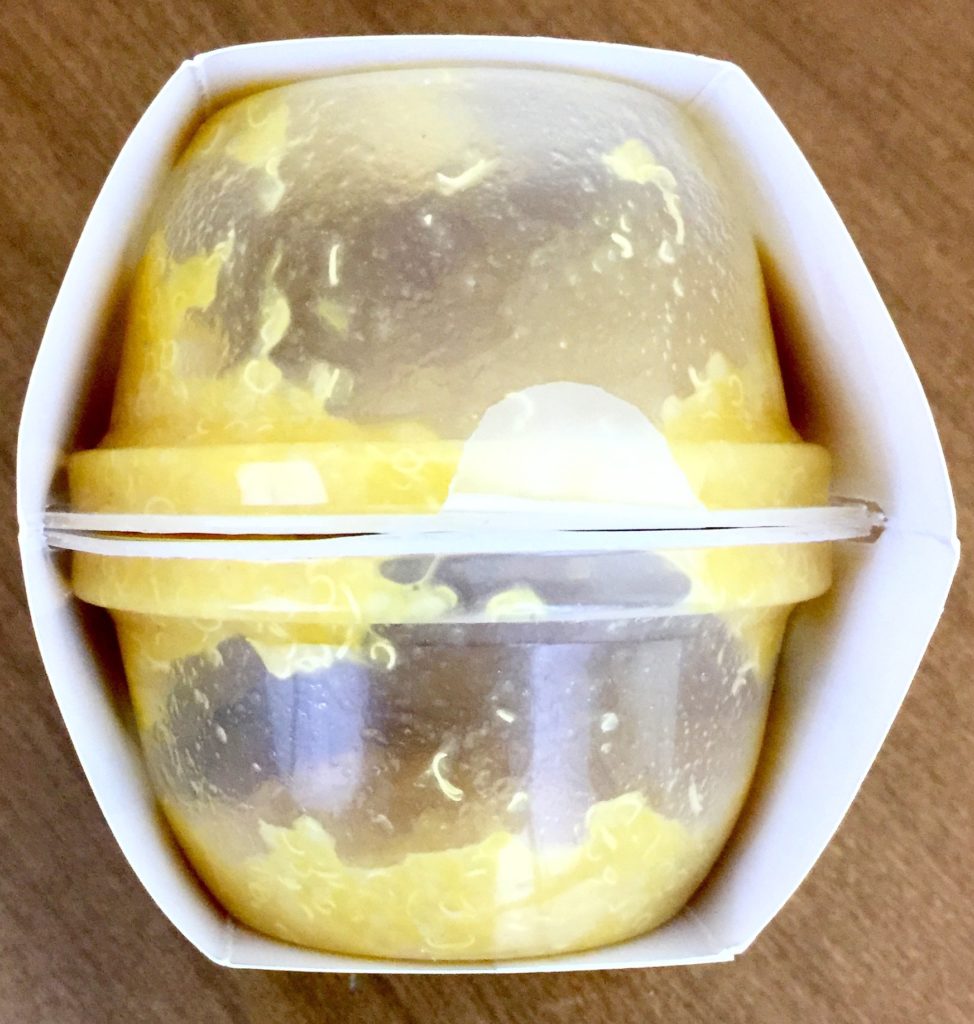 Reese –  Mango Quinoa Medley 5.86 oz ($3.99)
This medley is a combination of quinoa and fruit, in this case being mango but other subscribers received the Papaya-Goldenberry variety. There are 2 single-serve cups to each package; each provides 100% of your daily needs of vitamin C and are non-GMO and gluten free.

Mutti – Tomato Puree (Passata) 24.5 oz ($4.49)
This is a large bottle of tomato puree made in Italy from Italian-grown tomatoes. It contains 99.5% tomatoes and some salt. Looks like the basis for a great pasta sauce or you could make that tomato basil soup recipe.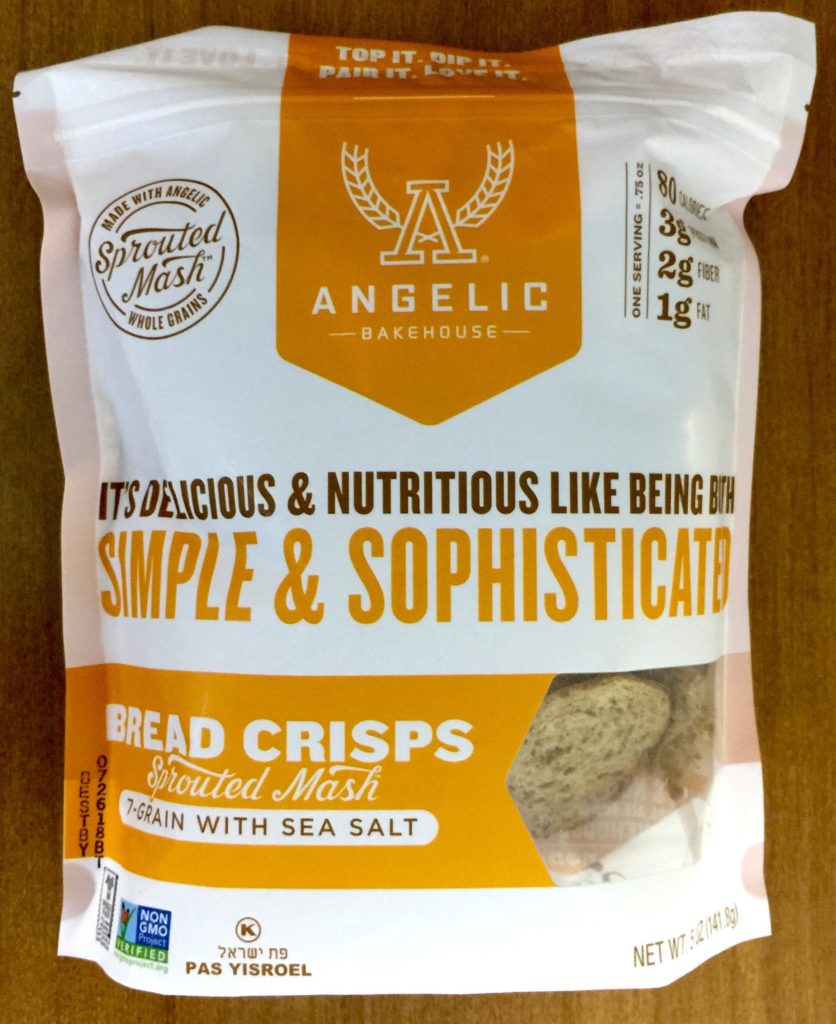 Angelic Bakehouse – Bread Crisps 7-Grain with Sea Salt 5 oz ($4.00)
These bread crisps are made from sprouted grain bread, toasted and topped with sea salt. Lots of uses for these as appetizers, casserole toppings, or just eat them plain or with dip.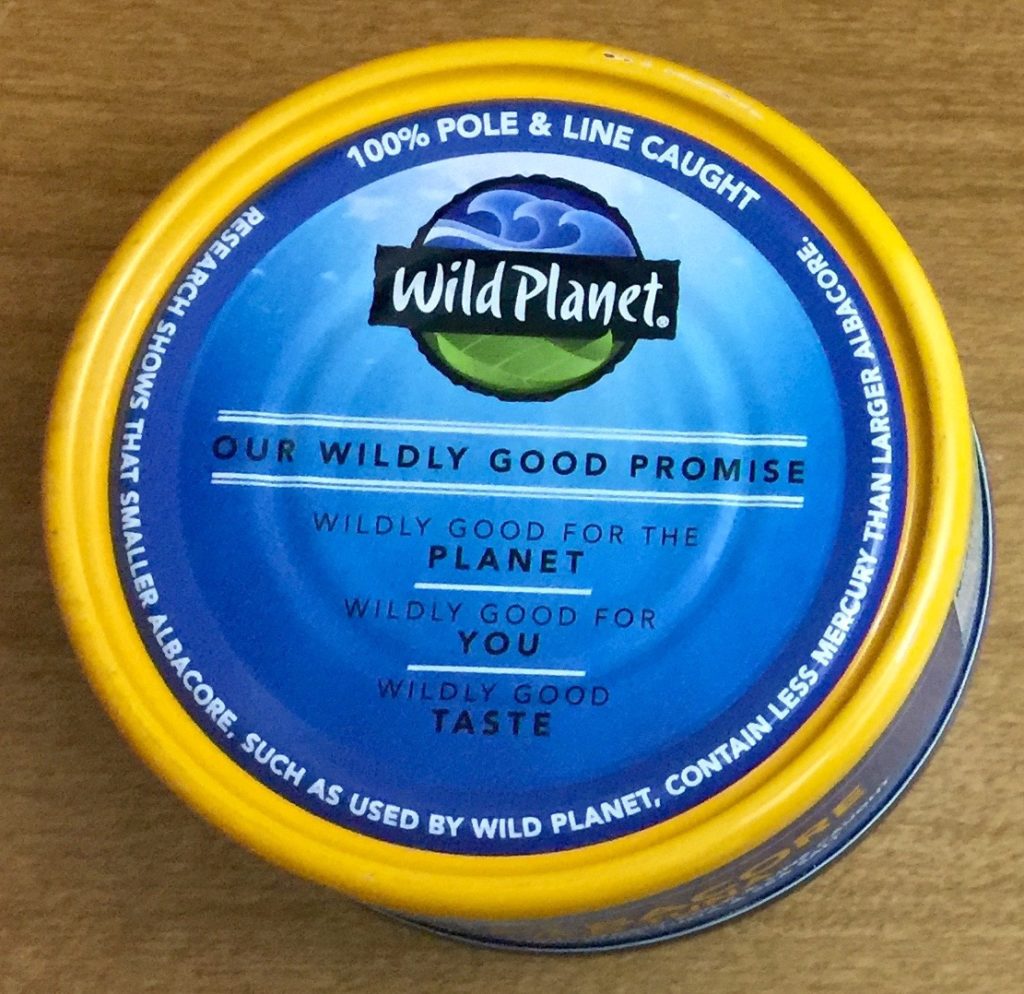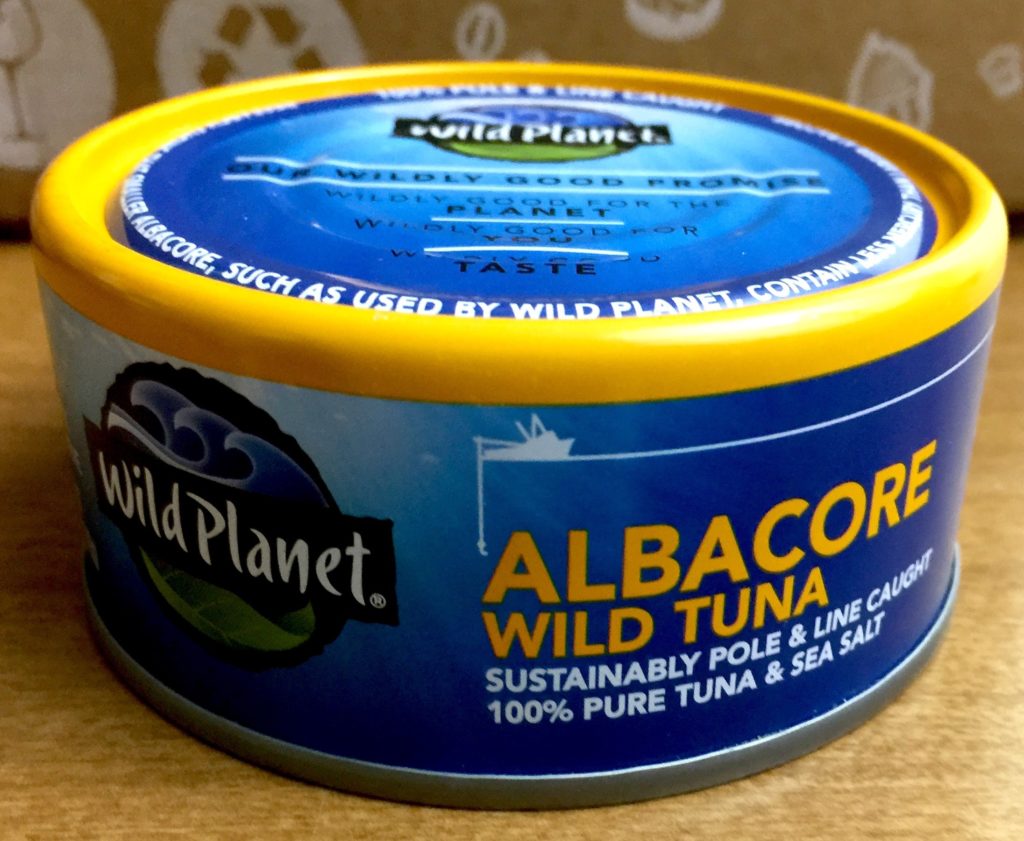 Wild Planet – Albacore Wild Tuna 5 oz ($4.99)
This is pole and line-caught tuna from a company ranked #1 by Greenpeace for sustainability. Their tuna is hand cut, hand packed and seasoned with a touch of sea salt with no added water, broth, oil or fillers, then cooked just once to retain all of the natural juices. Rich in Omega 3 and ready for any of your tuna recipes.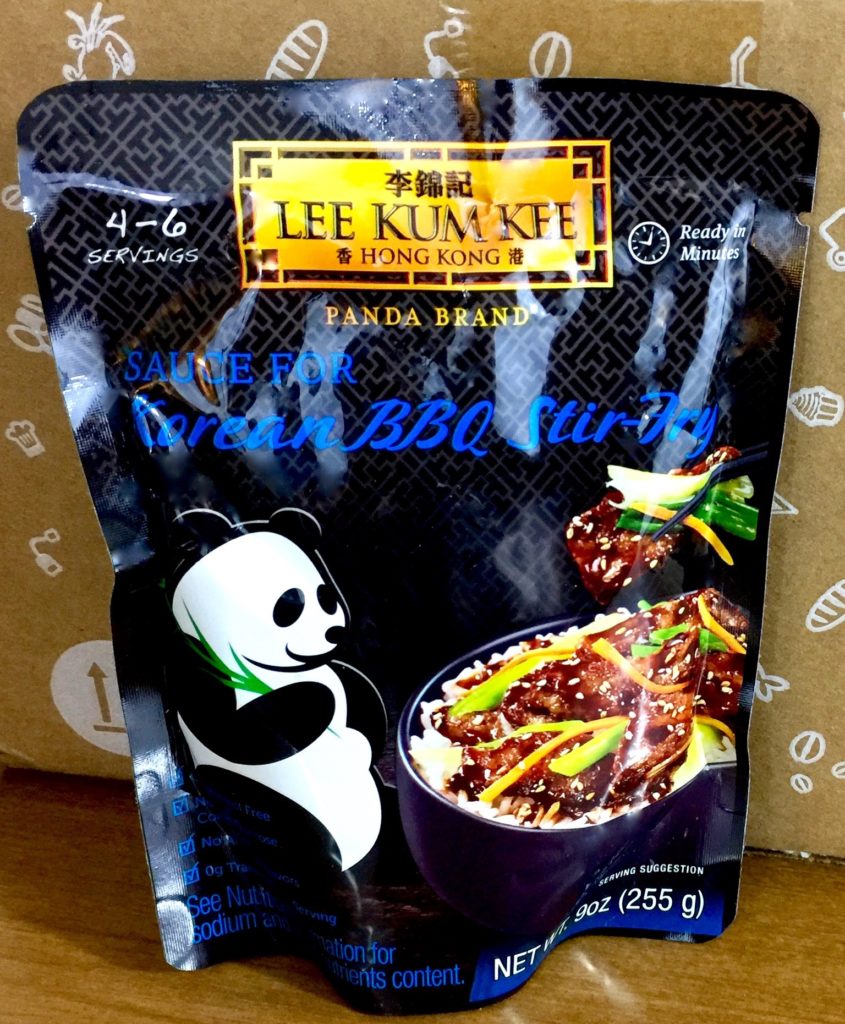 Lee Kum Kee – Korean BBQ Stir-Fry Sauce 9 oz ($3.49)
You can make your own Korean stir fry dish with the ingredients you love and the perfect sauce to mix in. This contains no high-fructose corn syrup and is enough for 4-6 servings. If you aren't sure what to do with it, there is a great recipe on the back of the bag.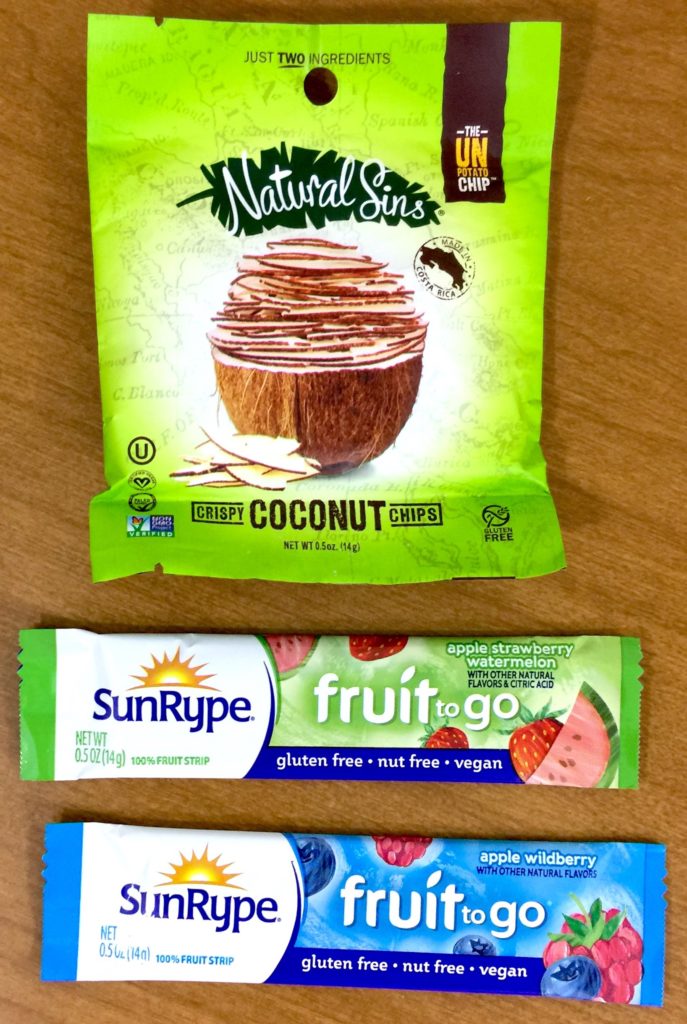 Natural Sins – Crispy Coconut Chips .5 oz ($1.99)
This is the un-potato-chip – made from wild coconuts from Costa Rica and baked right there. The only other ingredient is cane sugar. This company also makes beet chips, pineapple chips, and mango chips. They all sound delicious!
SunRype – (2) Fruit to Go .5 oz ($1.00)
These are a couple of fruit strips, one in apple wildberry and the other in apple strawberry. They are gluten free and vegan with no artificial anything or added sugar. So you can feel good about putting them in the lunch bags for your kids.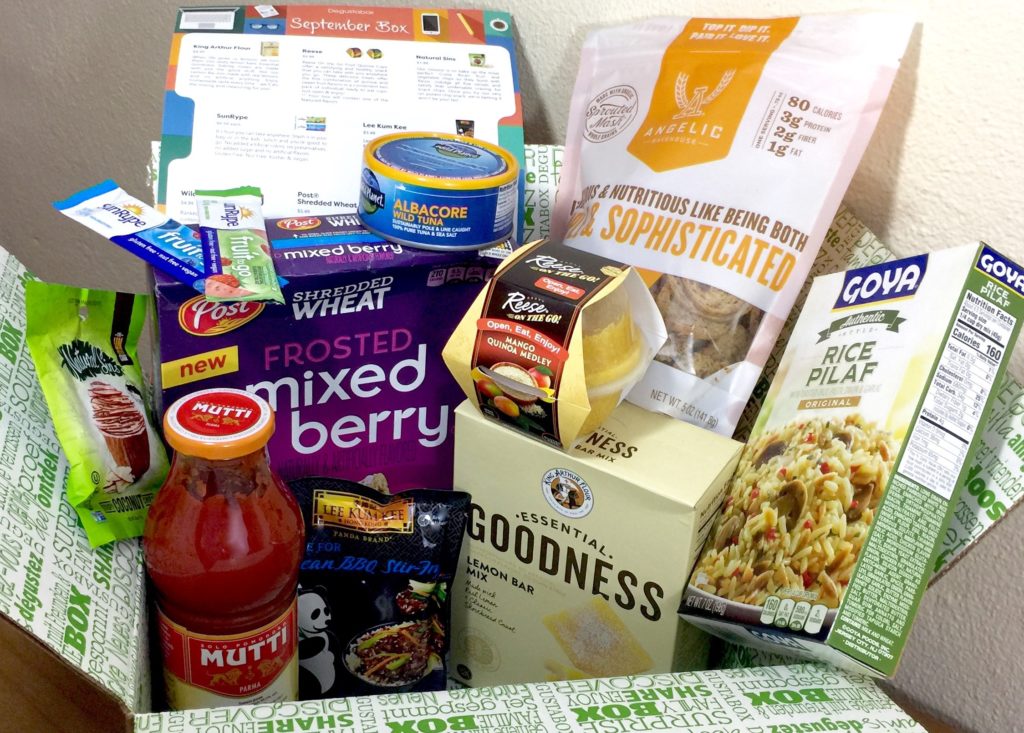 The retail value of the products in the September 2017 Degustabox came to $29.43. Everything was useful for our kitchen except the cereal, but I gave that to Little G and he loves it so it will probably be gone before anything else! I can't wait to make the lemon bars, too. Another great month for Degustabox!
You can check out the Degustabox website and explore past boxes to get a feel for what you can expect. With no commitment and the value so much higher than the cost, Degustabox is really a sweet deal! And you can use code MR6H4 to get your first box for $9.99!