September 2017 CrazyCatLadyBox Review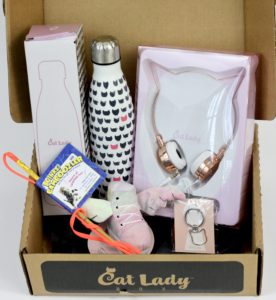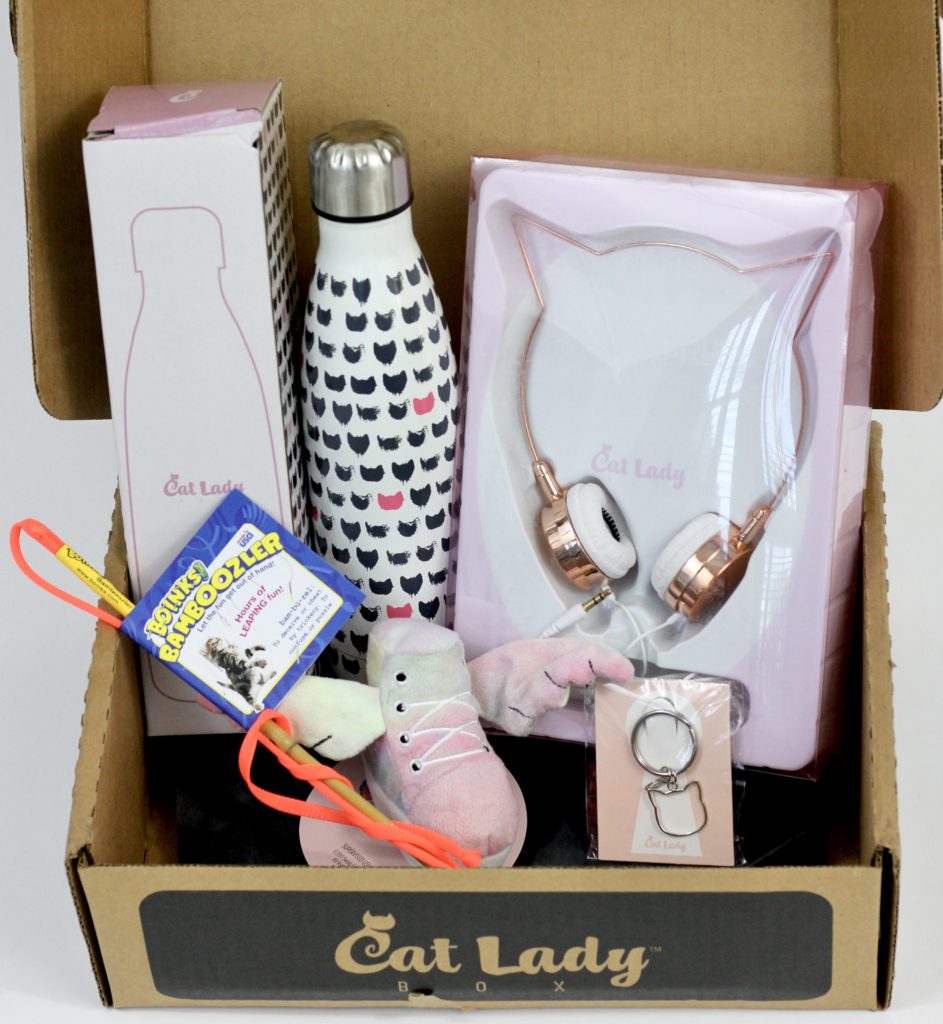 CatLadyBox is the first-ever monthly subscription box "purrfectly curated just for cat ladies"! Each box contains 2-3 unique cat-themed items for the modern day cat lady (jewelry, clothing, tchotchkes, art, home décor, and more) and if you upgrade to the CRAZY CatLadyBox, your felines will also receive 2 or more delightful gifts to tickle their whiskers.
CatLadyBox donates 5% of all profits to a different cat rescue organization each month plus supports independent artists and small businesses with their box contents.
The cost of the subscriptions: (the value will always be much more than what you paid)
The regular CatLadyBox – $34.99/month
The CRAZY CatLadyBox – $39.99/month
With all of them, you can sign up month-to-month or with a 3-month or 6-month plan where you prepay for that many boxes at a time. "The more you pay for ahead of time, the cheaper per box! The regular CatLadyBox can go as low as $31.33/month and the CRAZY CatLadyBox can be as low as $36/month." You can cancel any time or just skip a subscription period if you want.
The Homespun Chics received this subscription box for review. All opinions are 100% our own.
---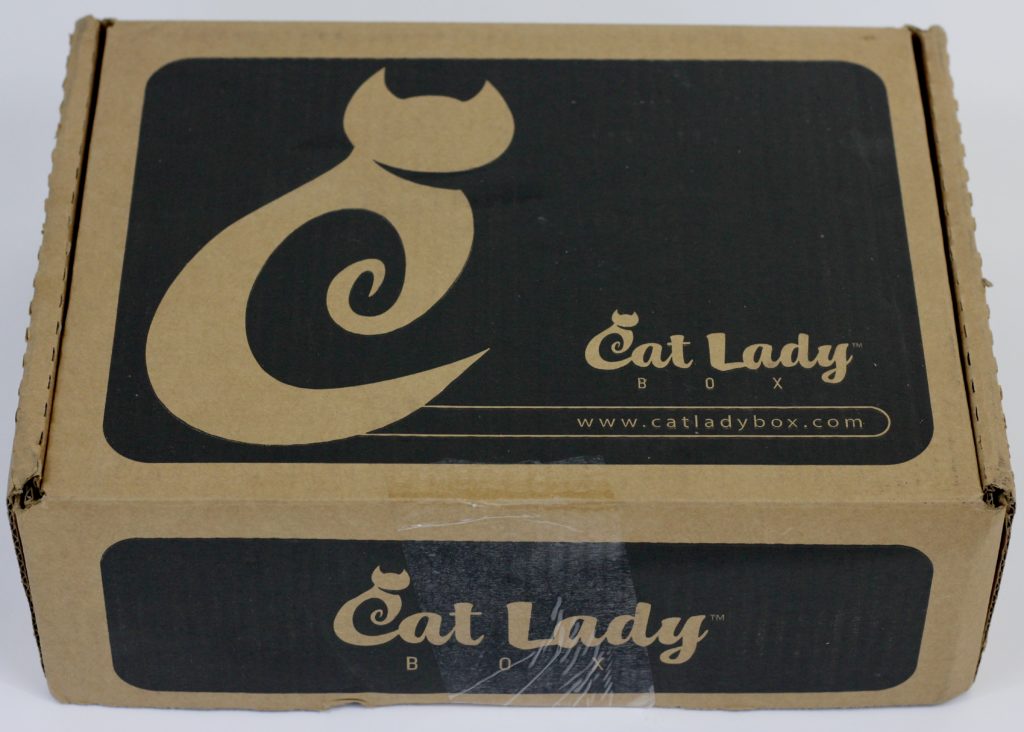 Theme: Purrfect Daily Essentials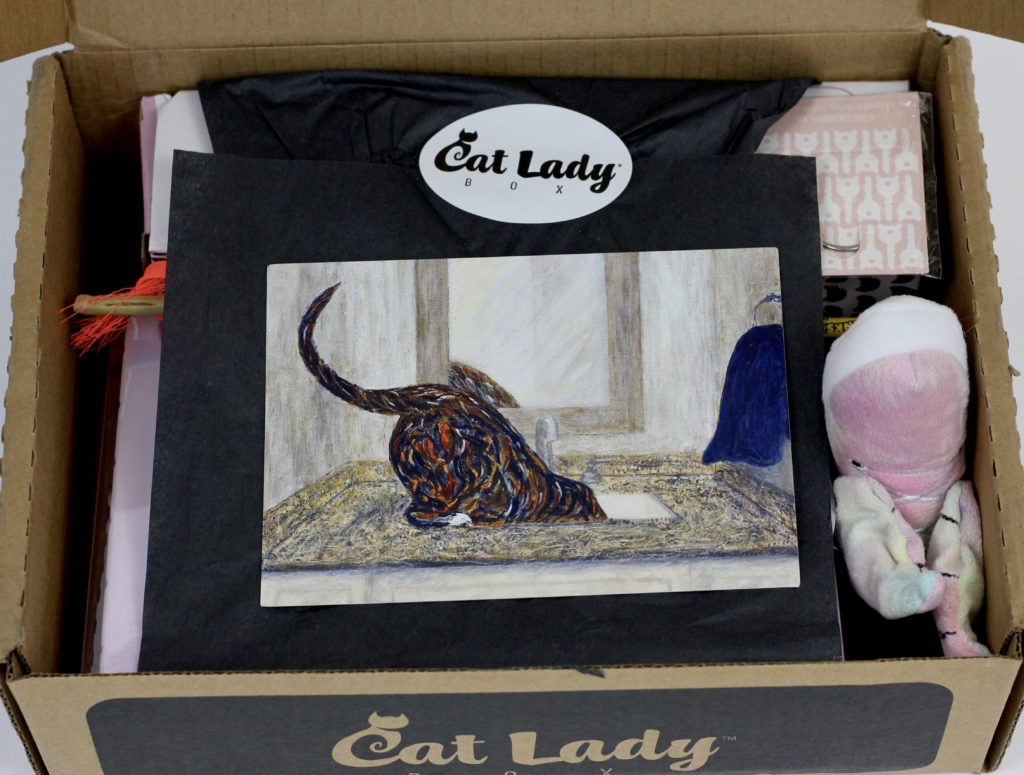 First Peek! I always love exploring our CrazyCatLadyBox and finding new treasures!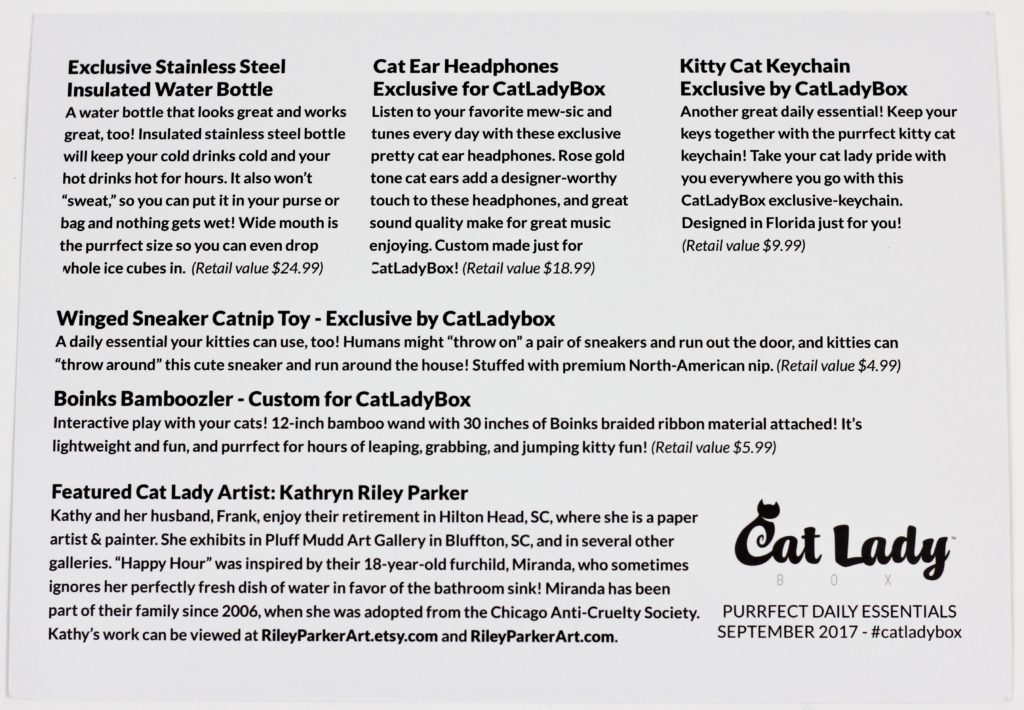 The product information card details everything in the box, including retail values. Everything is exclusive for CatLadyBox except the water bottle.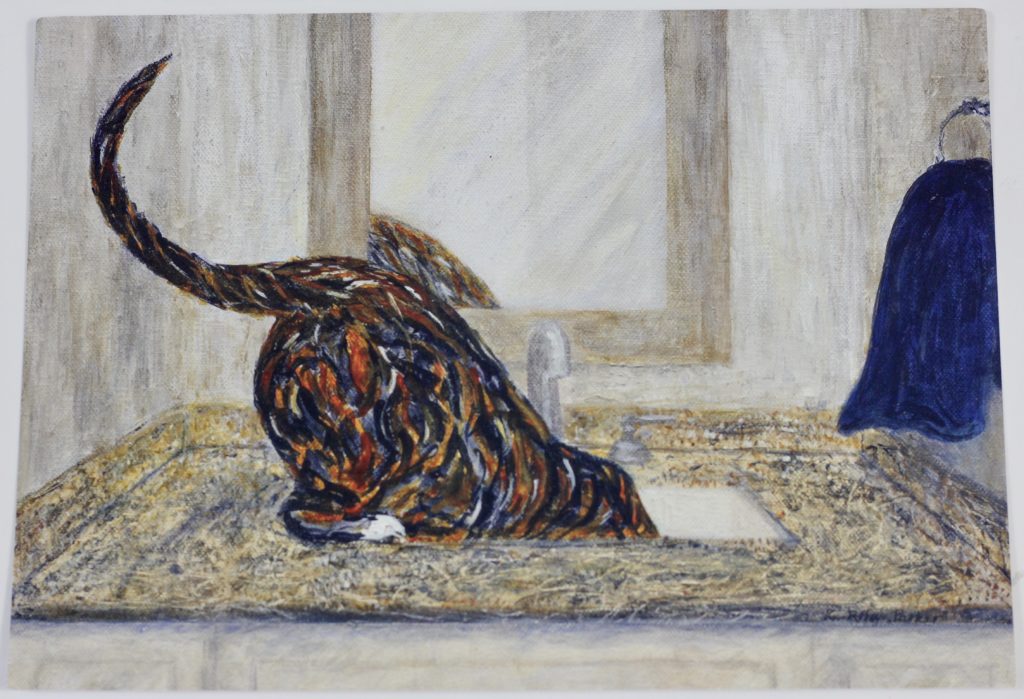 This month's featured cat lady artist and cat rescue mom is Kathryn Riley Parker, a retired paper artist and painter. You can find her work at RileyParkerArt.etsy.com and RileyParkerArt.com.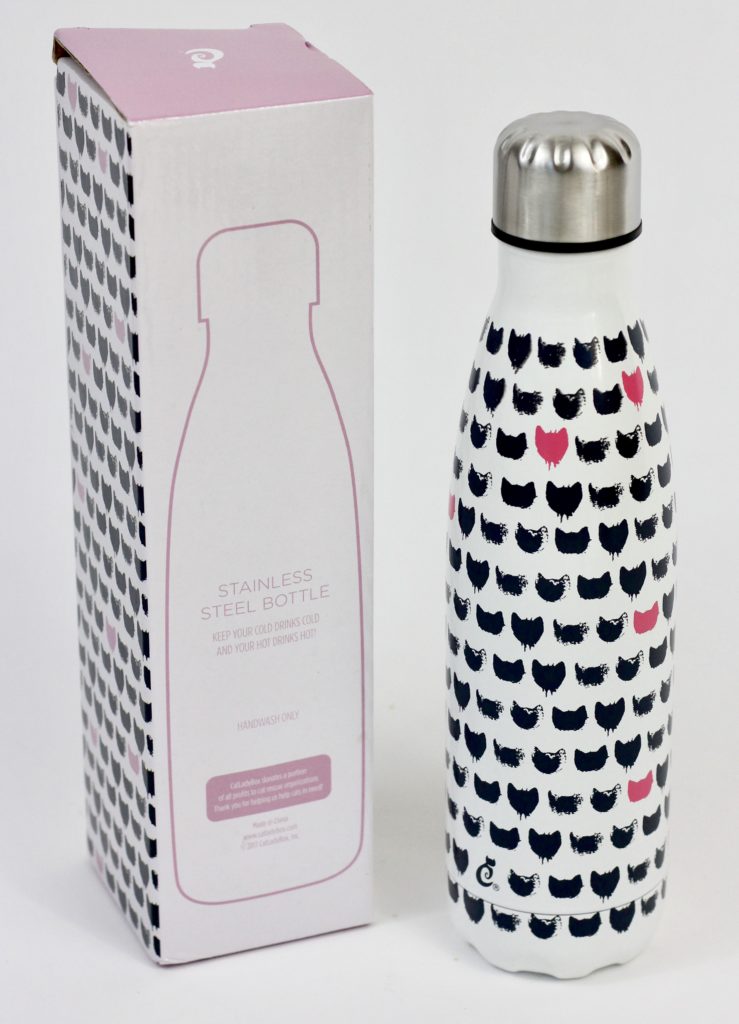 Stainless Steel Insulated Water Bottle ($24.99)
I love the kitty images that cover this water bottle! It has a wide mouth so you can drop ice cubes into it and is insulated so the outside stays dry. Keeps hot drinks hot and cold drinks cold – you can't ask much more of a water bottle!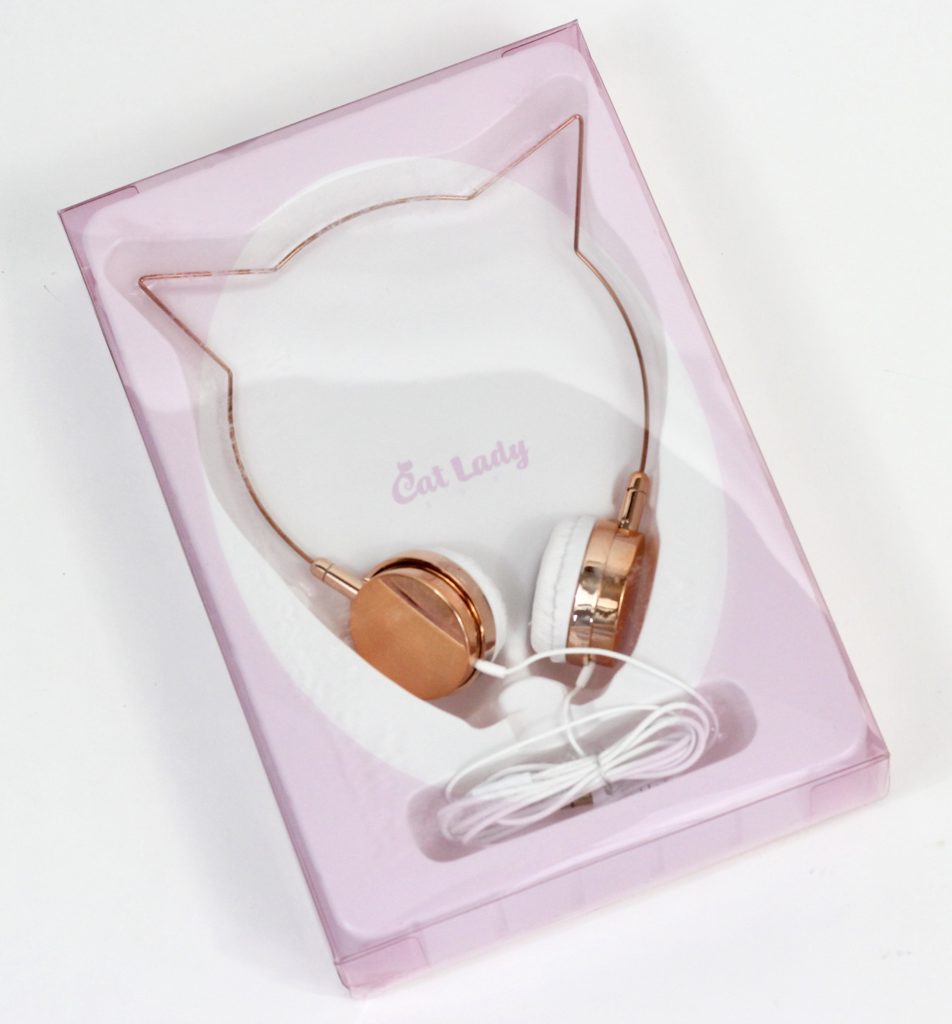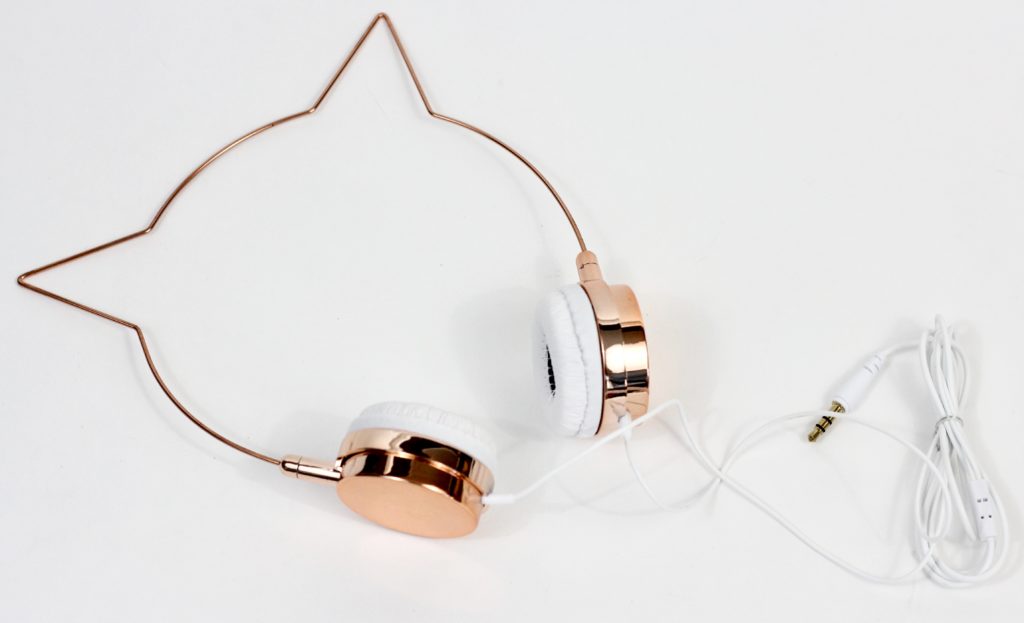 Cat Ear Headphones ($18.99)
How cute are these?!! Kitty ears on rose gold colored metal frame and headphones that really work. The sound quality of the headphones is great, too. Not tinny or too quiet – and the little ears declare your status as Proud Cat Lady!
Kitty Cat Keychain ($9.99)
I can always use another key chain! This one has a lovely metal kitty charm attached.
Winged Sneaker Catnip Toy ($4.99)
Catnip toys are a daily essential for kitties and this plushy one was quite popular with our guys and girls!
Boinks Bamboozler Cat Toy ($5.99)
This toy is a 12 inch bamboo wand with a 30 inch braided plastic ribbon on the end that holds together much better than feathers or plain cloth ribbons. Just what they love – and I do have one or two who could use a bit more exercise!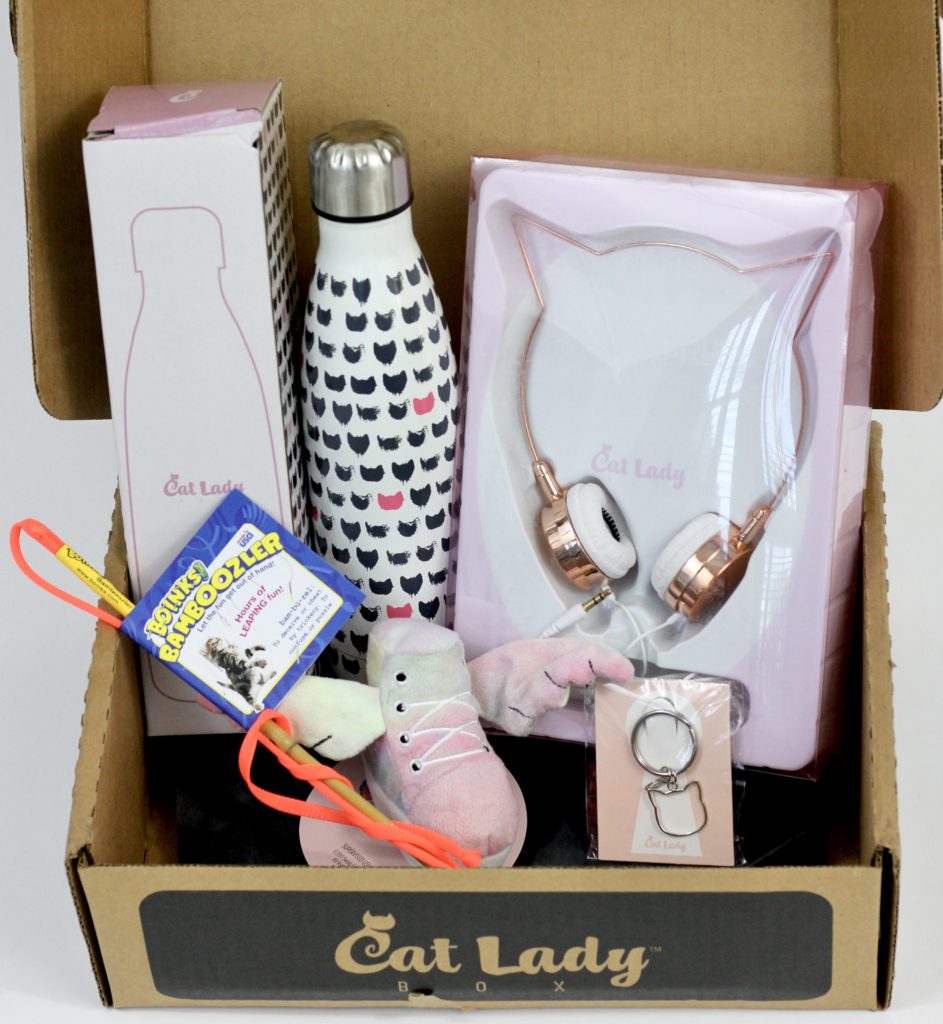 The retail value of the products in the September 2017 CrazyCatLadyBox came to $64.95. I can use a new water bottle and this one particularly appeals to me…can you guess why?? Sarah really got into the headphones and the key chain is already in use. You can see from the photos what the cats thought of their new toys, too!
Have you tried CatLadyBox? Check out our reviews of past boxes! Head over to the website to subscribe or to just order something from past boxes that you would love to have!