Saving My Bacon – Another Kitchen Hack
I found this great tip in the May 2015 Martha Stewart Living Magazine. Like all things Martha, I did a b___h slap on myself – why didn't I think of this?? We eat bacon occasionally, but never a whole package of it. Usually I use bacon to flavor a recipe, put on a morning biscuit or at worst a BLT (only if tomatoes are in season).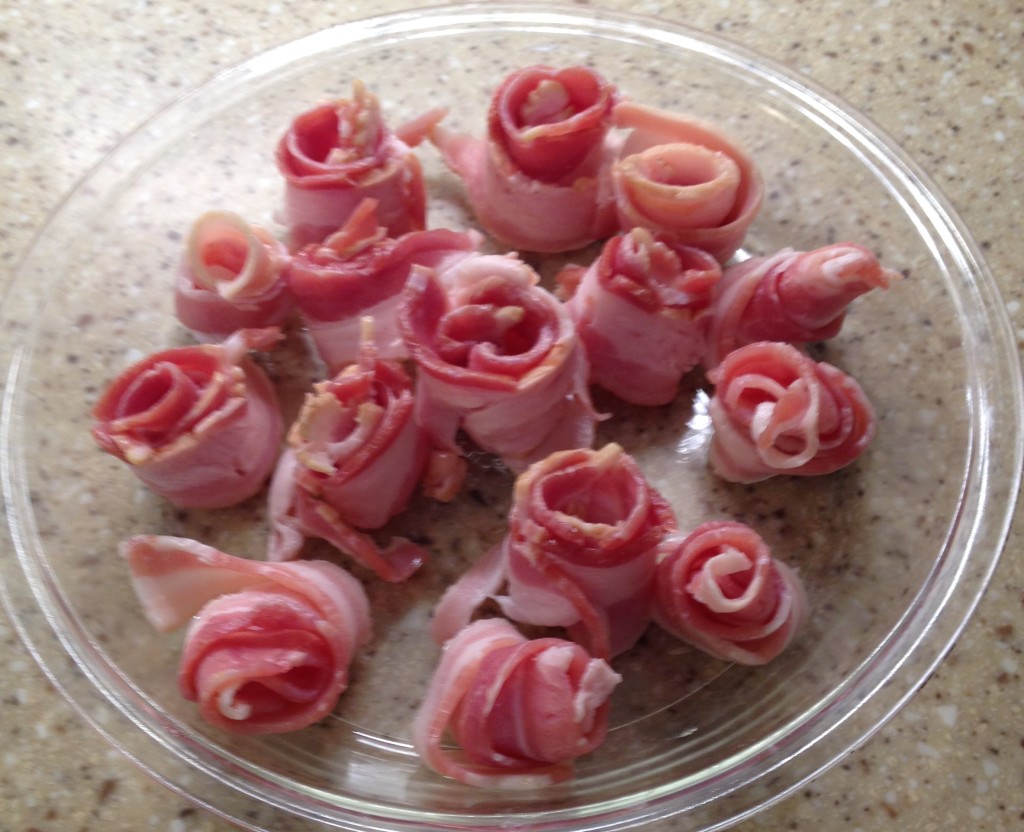 To make that package of bacon more user friendly, lay each piece down on a plate and roll it up on itself. Do that for each one and put them on a freezer-safe flat surface like a baking dish and freeze them individually. Then put the whole batch of frozen bacon twisties in a freezer bag, get as much air out as you can, and stick them back in the freezer. Voila! Now you can get out one piece of bacon, 6 pieces of bacon, or however many you need, and have them thawed and cooked in no time at all! Brilliant!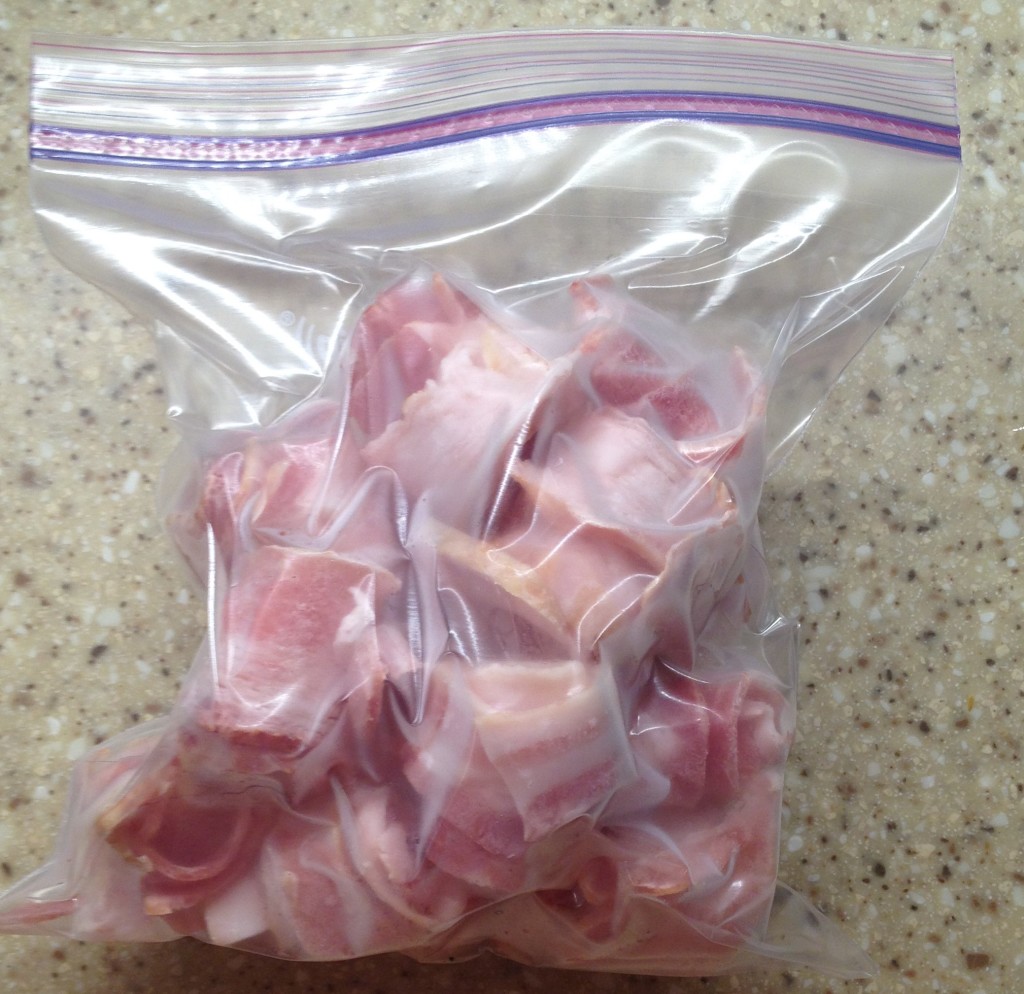 Bacon is getting more expensive every year.  Not only is this a time saver, it can save you money. How is that for frugal?
s a