Roasted Caramel-Glazed Cinnamon Apples Recipe
Roasted Caramel-Glazed Cinnamon Apples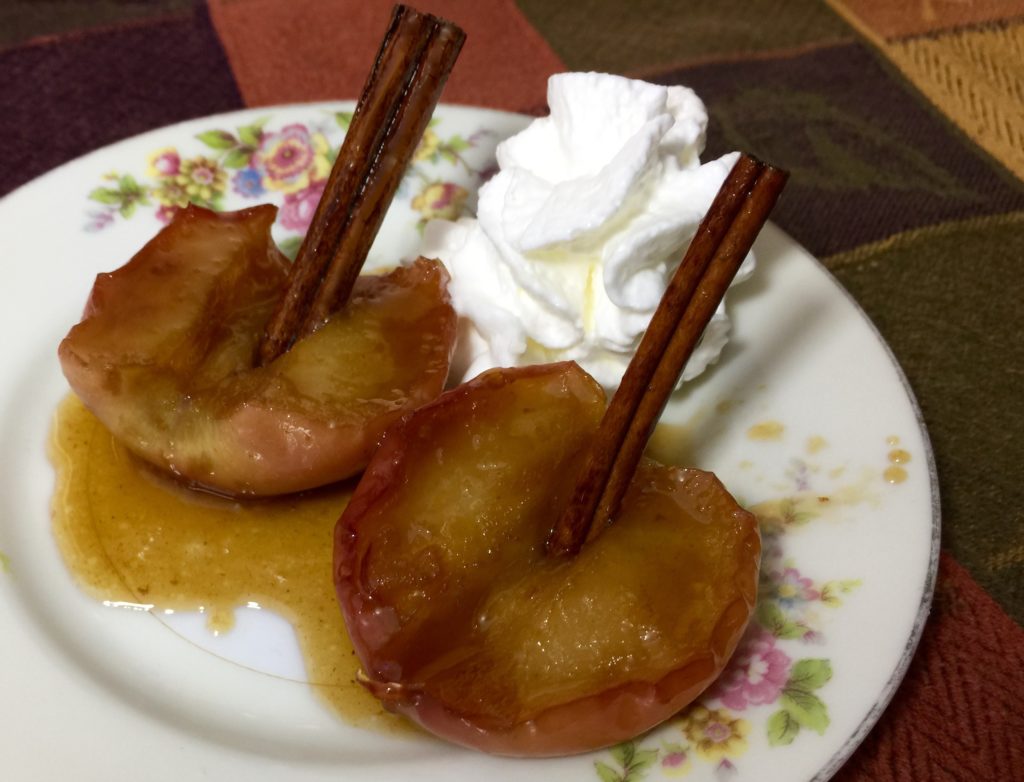 Roasted Caramel-Glazed Cinnamon Apples is an easy dessert recipe that gives you one more reason to enjoy some of this season's tasty apples. Just saying the name of the recipe puts me in a happy autumn mood! And it makes your kitchen smell wonderful!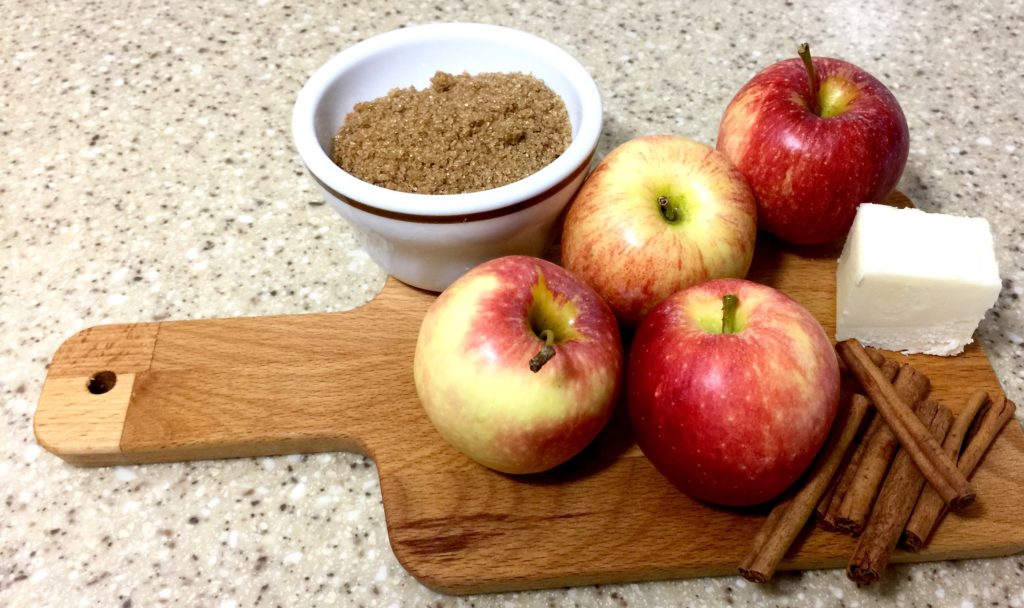 Only 4 ingredients make up a dessert that any apple-lover will enjoy!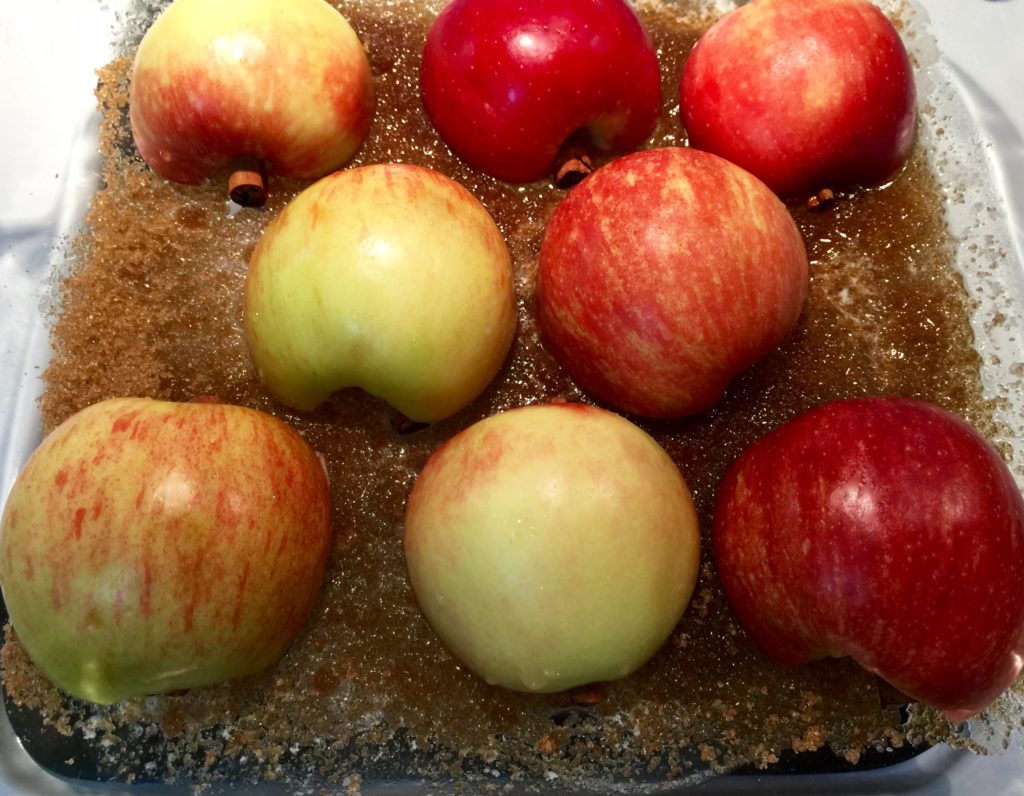 Ingredients:
3 Tbsp butter
4 firm, crisp apples
1/2 cup brown sugar
4 cinnamon sticks (about 4 inches long each) halved
Directions: 
Preheat oven to 400 degrees. Place butter in a baking dish and put it in the oven while it preheats to melt the butter while you prepare the apples.
Wash, halve, and seed your apples.
Remove the baking pan from the oven and sprinkle the brown sugar over the melted butter. Arrange the cinnamon sticks in the baking pan and place the apple halves cut side down over the cinnamon sticks, one stick to one apple half. Bake for 25 minutes, until the apples are tender.
Remove the pan from the oven and turn the apples right side up. Spoon the sauce over the apples. Place it back in the oven for another 5 minutes or so, to allow the apples to roast to a golden brown. Remove the pan from the oven and allow the apples to cool a bit before serving.
Serve with the cinnamon stick. These are delicious with vanilla ice cream and/or whipped cream!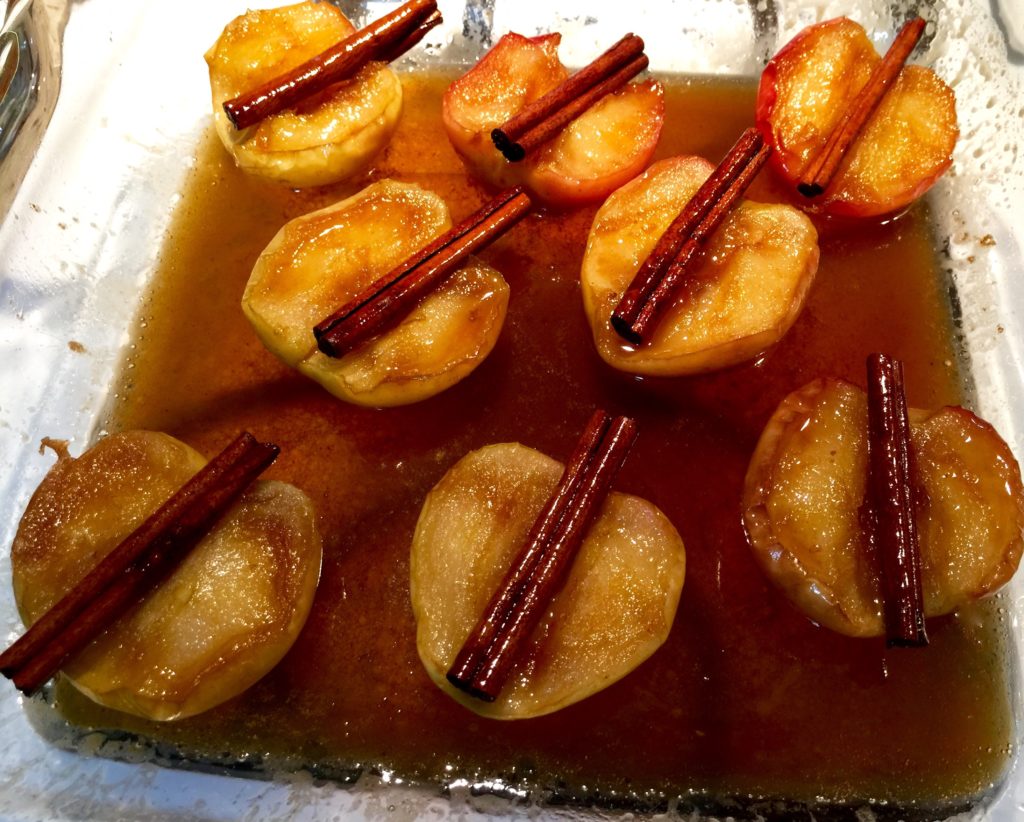 You can just taste these, can't you!?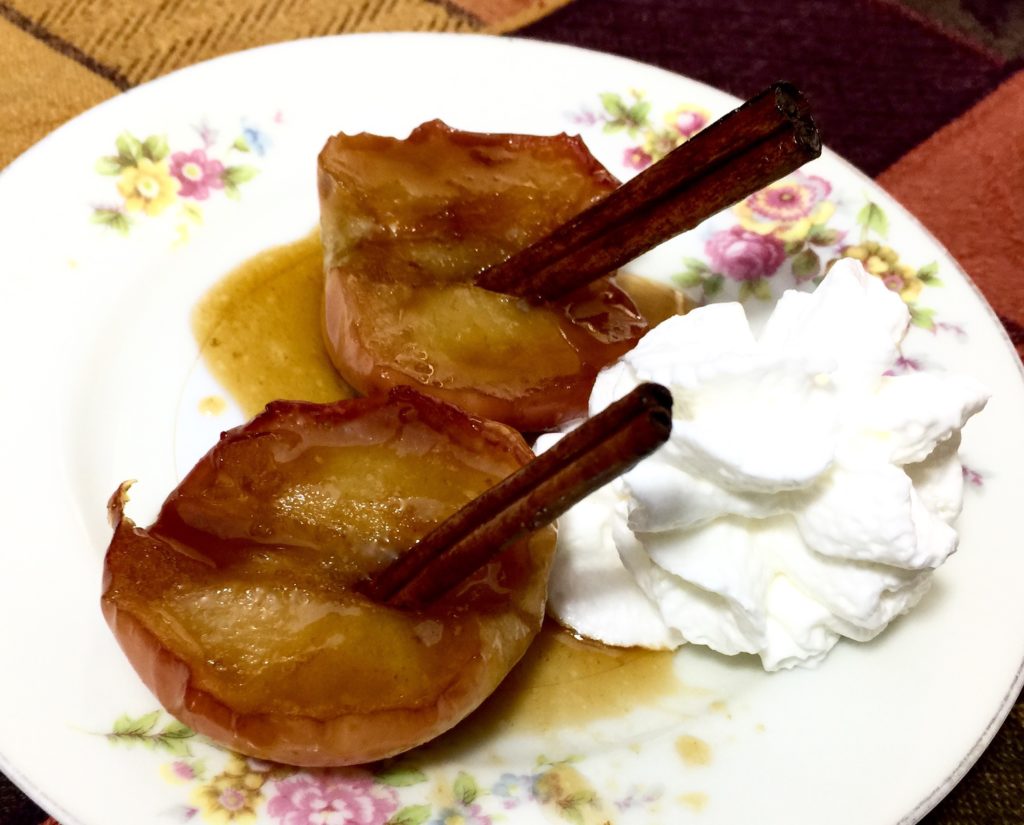 I still have a huge pile of recipes that I cut out of magazines and newspaper in years past. This is one I cut out of the newspaper (yes, and I still do that) so I can give credit to USA Weekend from September 9, 2011.