Potato and Bacon Crock Pot Soup
Soup season is finally here! I love a hearty soup when the weather permits and being able to put it together and let it cook most of the day in the crock pot frees up my afternoon and makes my house smell wonderful.
This soup is easy to make and satisfying to eat! And if you are looking for a frugal dinner on a cold evening, you have it here. Paired with a green salad (if you are more health conscious than me) and/or with some hot fresh bread (why not?), this becomes a meal you might find on the menu of a sweet little bistro somewhere but you can make it for yourself oh-so-much cheaper.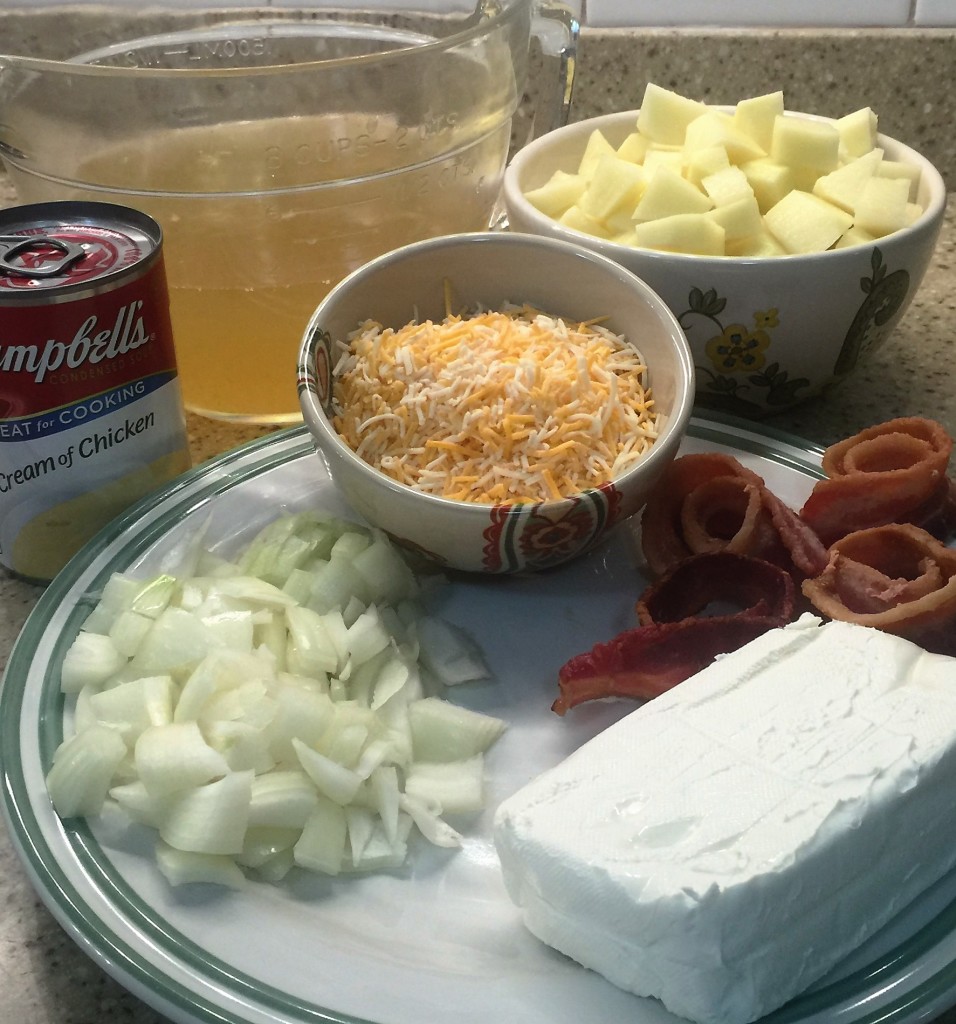 Ingredients:
5 or 6 potatoes, peeled and cut into small pieces
1 onion, chopped
4 pieces bacon, cooked & cut into small pieces (I used thick sliced)
1 can cream of chicken soup
32 oz (4 cups or 1 quart) chicken broth
1 (8oz) bar cream cheese
1 cup shredded yellow cheese
Salt/pepper to taste
Directions:
Line your crock pot with a slow cooker liner if you choose.
Put the potatoes, onion, & bacon in the crock pot. Mix the cream of chicken soup with the chicken broth and add to the crock pot.
Cook on low for about 6 hours or until the potatoes and onion are tender. The last hour, cut the cream cheese into small pieces and stir it in until it is melted. You can also mash up the potatoes some if that is how you want your soup.
Just before serving you can stir the shredded yellow cheese into the soup or just save it and serve it on top when you put it into the soup bowls. Garnish if you wish with whatever you have on hand that goes with it – more crumbled bacon, parsley, chopped green onions and/or a dab of sour cream.