Pot Luck Angel Hair Pasta Salad Recipe
Pot Luck Angel Hair Pasta Salad Recipe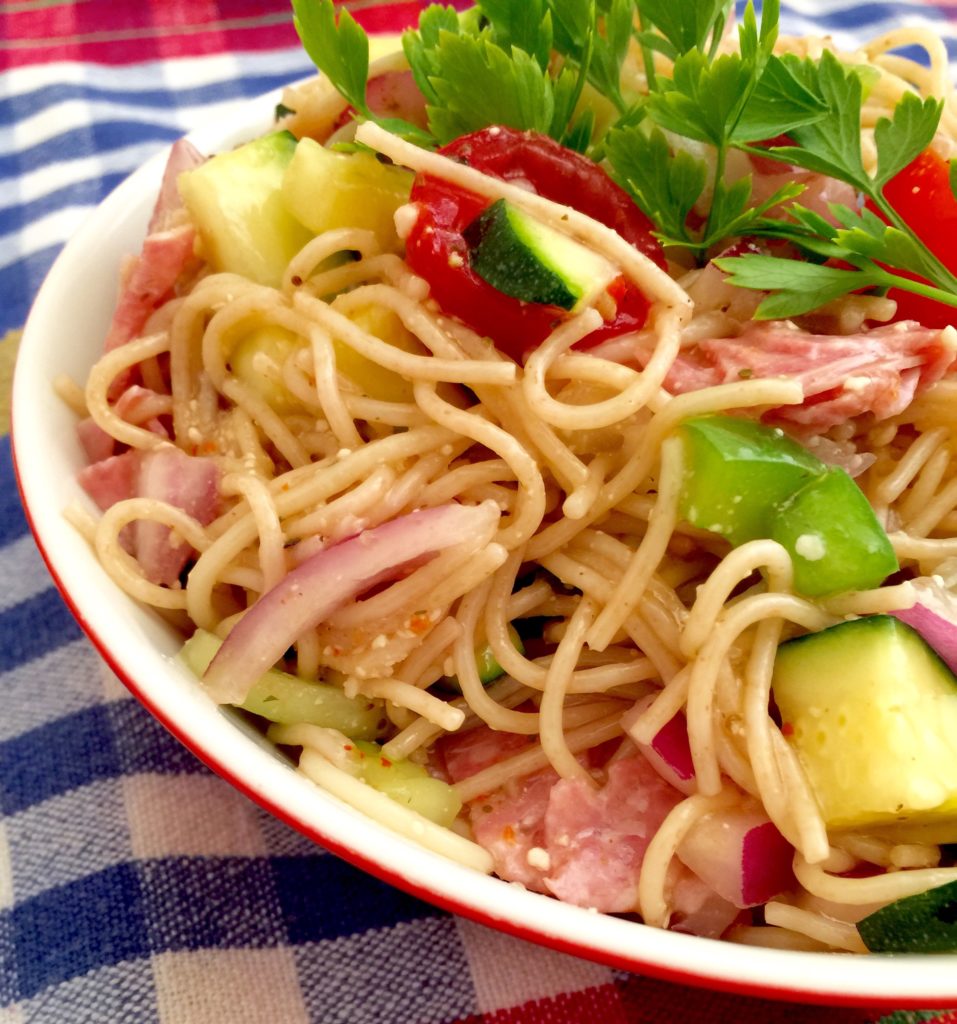 I really like having a number of pot luck dishes to choose from when we are invited to "bring a dish to share." This time of year finds us going from festival to neighborhood gathering practically every weekend, so I appreciate a dish that is relatively inexpensive, can be made the day before, and is popular with the folks looking for tasty home-made foods to add to their plate. This dish is not my recipe and not new to buffet table fare but it has proven itself to have all of the qualities I ask for in a pot luck recipe.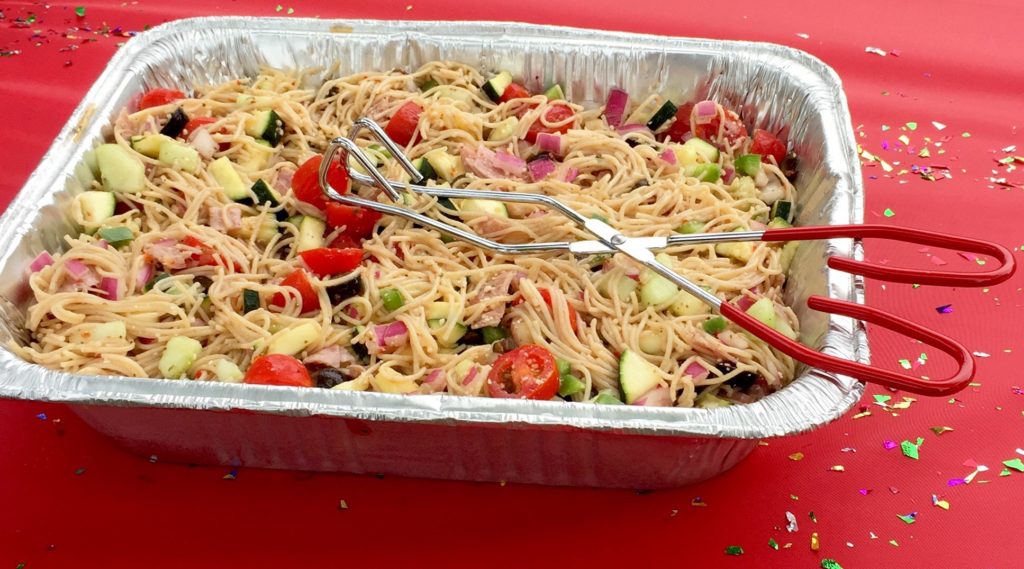 Ingredients:
1 lb. angel hair pasta
1 cucumber, peeled & sliced 
1 pint cherry tomatoes with stem end cut off, then sliced in half
1 green bell pepper, diced
1 red onion, diced
1 zucchini, diced
2 cans (2-1/4 ounces each) sliced ripe olives
1 package (6 -8 oz) salami, sliced into small strips
1 tsp garlic powder
1 tsp paprika
1 tsp parsley flakes
1/2 tsp oregano
1/2 tsp celery seed
1 bottle Italian salad dressing 
1/4 cup Parmesan cheese, grated
Few sprigs of parsley for garnish
Directions:
Break pasta into smaller pieces (to be fork-friendly) and cook according to directions on the box.
Drain the pasta and mix with the veggies and the salami.
Toss with the Italian dressing, spices and Parmesan cheese.
Top with the parsley (if desired).
Cover and let it sit in the refrigerator for a few hours or overnight before serving.
Enjoy your get-together because you won't be tired from spending the day prepping your food dish!