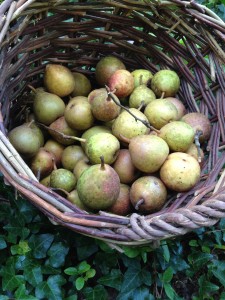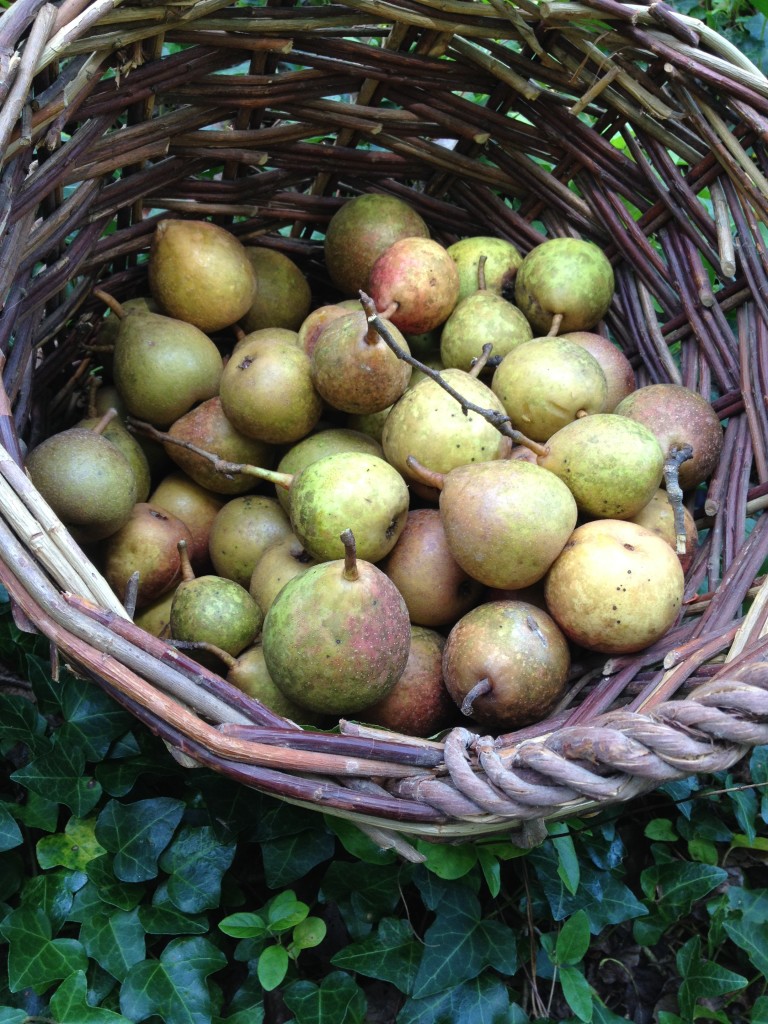 We have pears! This old Florida girl grew up believing that people who had things like apple trees, pear trees and just trees in general that were not pines/palms and had leaves that changed color in the fall were just in storybooks. Like Dick and Jane, who had a dad who put on a sweater and raked leaves. Who did that? No one in my entire world! What we did have were bananas, avocados and citrus, free for the taking because everyone had more than they could possibly eat. Pears were what you sometimes got at the grocery store, a strange and very sensitive fruit from a distant land somewhere up north.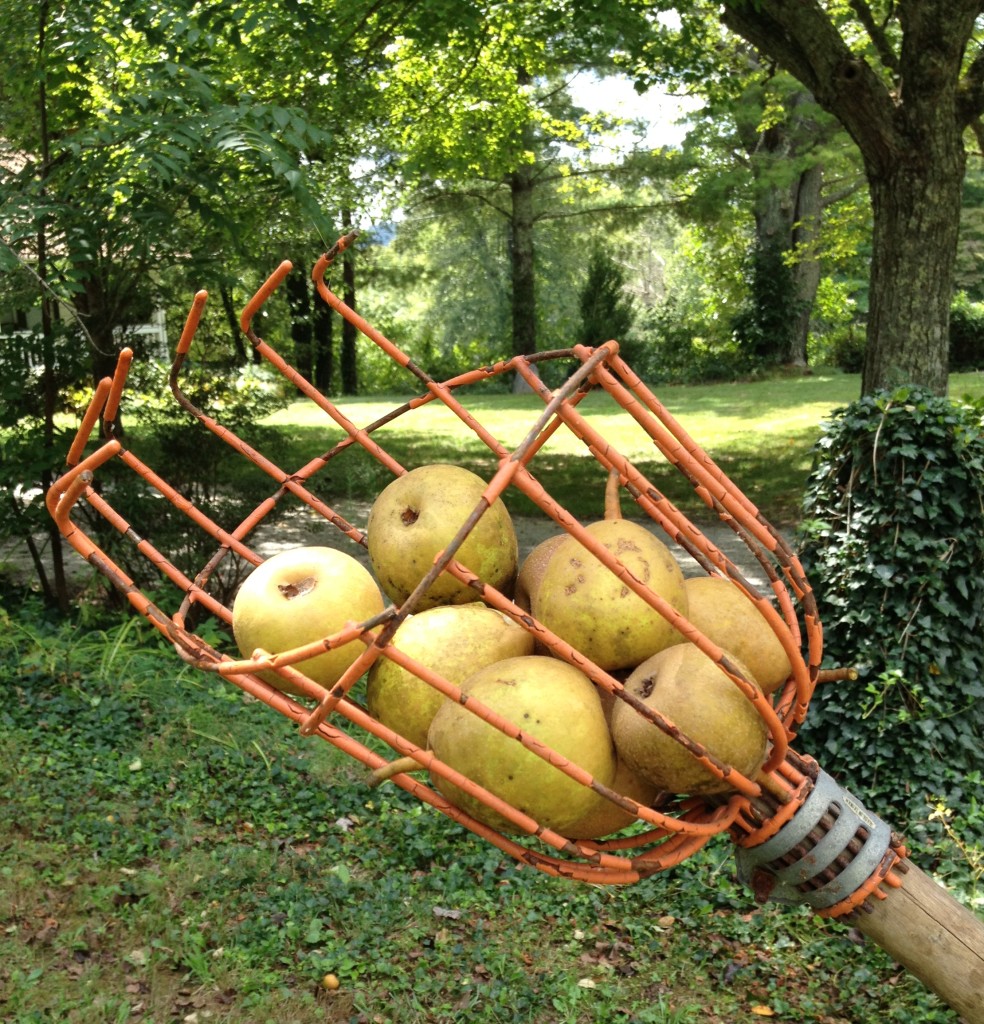 Our previous NC mountain home, the one where we raised our kids, had apple trees, cherry trees and lots of blueberries. Ho Hum. Same old, same old for me in the late summer, early fall. We never planted pear trees because the hubs believed they were a lot of trouble to grow. But after we downsized to this 100 year old Craftsman house and the next spring arrived, we realized the old homestead came with several pear trees. These guys are old (my husband estimates around 50 years) and well established. I had totally forgotten about them as we were on vacation at this time last year and missed any fruit harvest. Suddenly we have trees with branches loaded down with pears! Enter google search! Here's what I learned about our pears: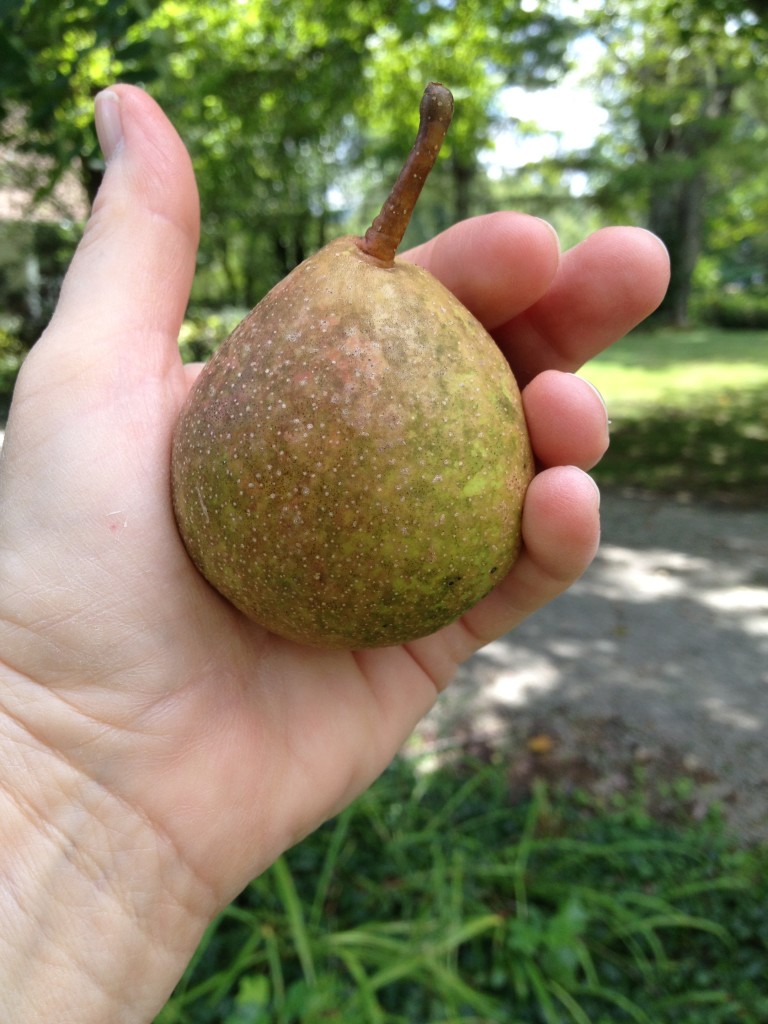 Pears can be ripened on the tree but it is better to pick them early and allow them to ripen indoors.  They ripen from the inside out.
Pick when they separate easily from the tree.
If a pear feels rock hard it is not ready.
When healthy pears start to drop off the tree, the others on the tree are probably ready.
Treat them gently.  They bruise easily.
Chill the pears after picking to retard the growth of the cells that make them taste gritty. Take them out of the refrigerator a few at a time to let them ripen on the counter.  This can take a few days to a few weeks.
You can put them back in the refrigerator to store them after they are ripe.
I have visions of pear butter, pear jam, dried pears and pear tarts dancing in my head. A lot of work, you say? Wish me luck!