Ozeri Touch II Professional Digital Kitchen Scale Review
The Homespun Chics received this product for review purposes. All opinions are 100% our own. This post contains affiliate links.
Ozeri Touch II Professional Digital Kitchen Scale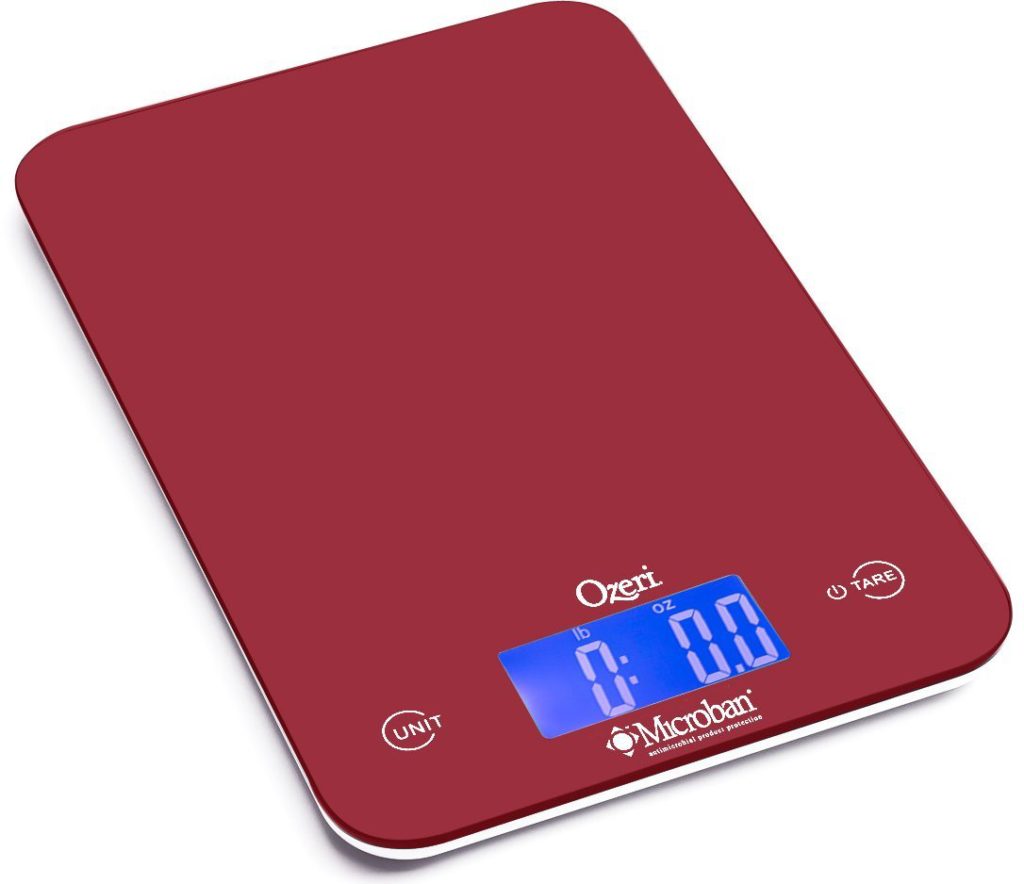 I depend on an accurate scale in my busy kitchen, so I was very happy to receive the Ozeri Touch II Professional Digital 18 lb. Kitchen Scale for review. Cooking for my family has always been a love of mine and now that all the kids are on their own, the recipes I have used for so many years need to be adapted for just the two of us. A delicious recipe just doesn't taste right if the proportions are incorrect!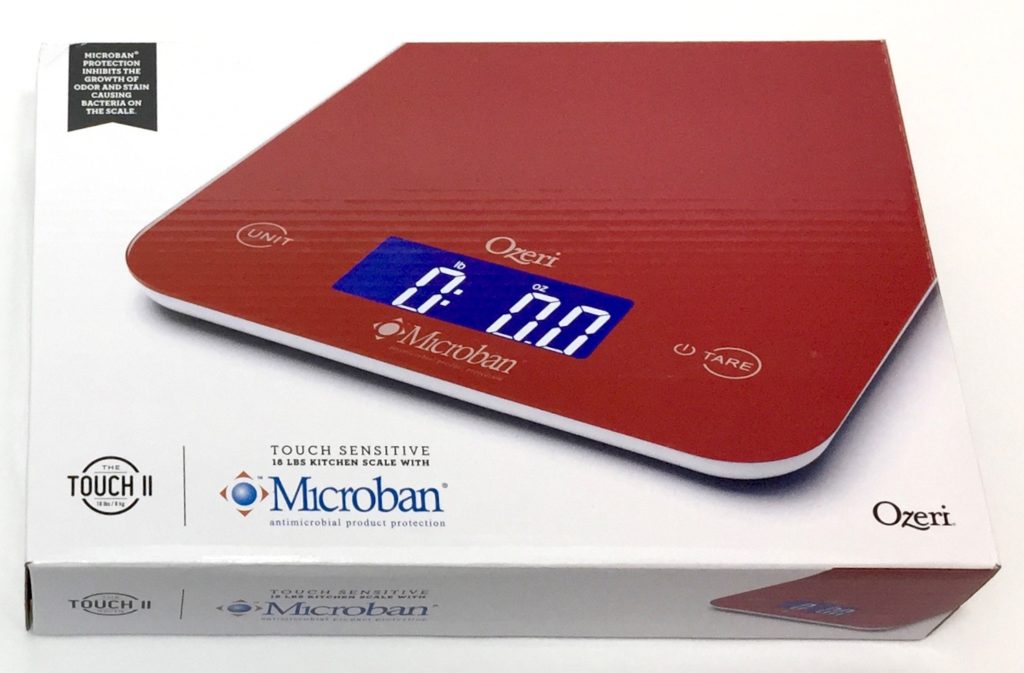 My new Ozeri Touch II Kitchen Scale combines new advanced touch sensitive buttons, four high-precision sensors with fast response times, and a thin design with reflective surface. Measurements are in graduations of 0.05 oz. and you can conveniently choose from four different weight units – grams, fluid ounces, pounds:ounces, or milliliters. The scale easily and quickly converts between each unit. With a weight limit up to 18 pounds, I can weigh just about anything, from a bag of apples down to a handful of herbs. Plus the precision, automatic Tare button calculates the net weight of your ingredients by subtracting the container weight, whether the container is a bowl, tray, plate or anything else.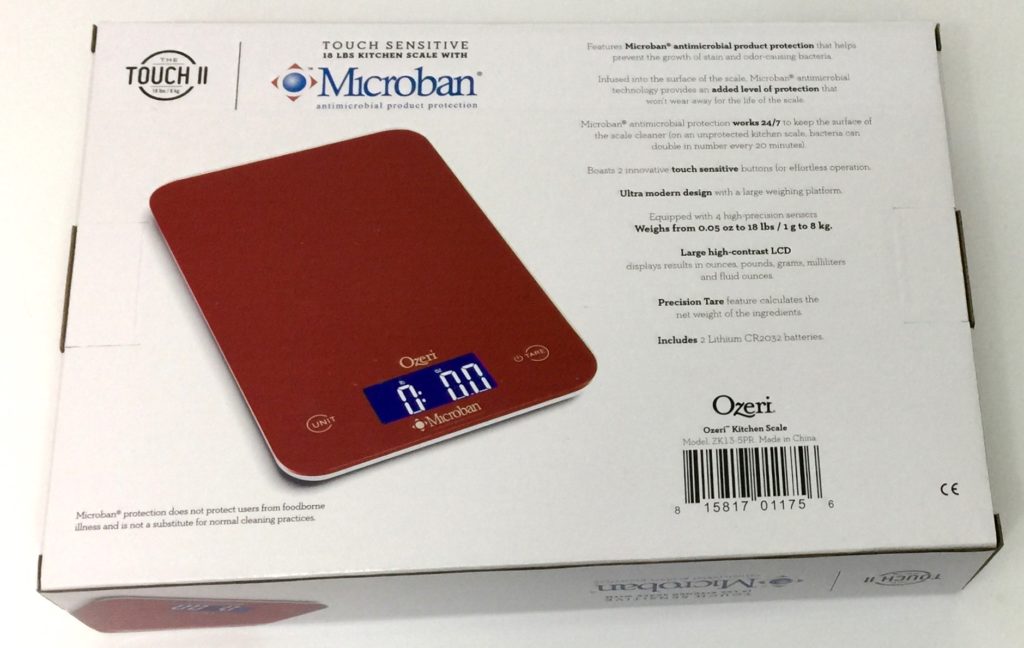 One thing I really like about this scale is the large, easy to read, high-contrast blue backlit LCD screen. The thin design and large weighing platform are great, too. I can weigh how much is left in a partially full bag of sugar on the platform without the floppy bag spilling over onto my countertop. The Ozeri Touch II Professional Digital 18 lb. Kitchen Scale has another benefit over many other scales – it features Microban antimicrobial product protection that helps prevent the growth of stain and odor-causing bacteria, an added level of protection that works for the entire life of the scale and won't ever wear away. It is powered by 2 Lithium batteries, has an easy-access battery compartment (no screwdriver needed), and has both Low Battery and Overload indicators. The scale automatically turns off after 2 minutes of inactivity to preserve battery life. Another plus!! And the scale comes in different colors – Red Engine, Teal Blue, or White. This scale meets all of my kitchen scale needs, is easy to use, and is an attractive addition to my culinary arsenal!