Organic Tea of the Month Club – Plum Deluxe Review
Plum Deluxe
Organic Tea of the Month Club
---
Check out our Plum Deluxe March 2017 review HERE.

The Homespun Chics received tea from Plum Deluxe for review purposes. All opinions are 100% our own. 
"Founded in 2008, Plum Deluxe is the website that helps you create moments that matter. We believe that the key to living a life you love is all about making time every day for great moments. Our popular tea of the month club and daily featured articles help you slow down and connect with yourself and the important moments in your life, from mindful moments alone to special occasions shared with friends and family."
Offerings
Plum Deluxe teas are available exclusively through their website: www.plumdeluxe.com/teashop. Here you can find a wide variety of unique Black, Green, White, Chai, Oolong, and Herbal tea blends to try out on your own. There are also wonderful tea gifts and accessories available. Teas are available in 1 oz bags for $7 each (plus shipping).
"Ordering Information: Once you complete your purchase, your tea will be hand-blended then packed into 1 oz re-sealable poly bags. We will carefully package it into our signature purple envelopes, and then your tea will relax and read a magazine while traveling to you via USPS First Class Mail from Portland, Oregon. Teas generally leave our studio within 2-4 business days of ordering – we will contact you if we expect any delays."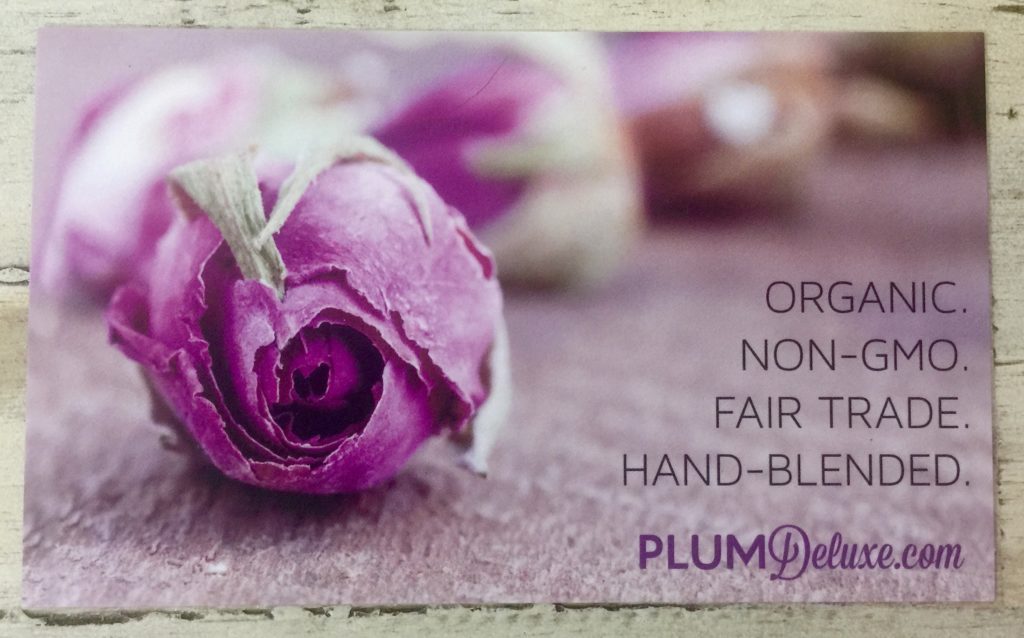 You can also sign up for the Plum Deluxe Organic Tea of the Month Club. Each month, Plum Deluxe hand blends special, limited edition teas that are exclusive to tea club members. Members receive 1-2 ounces of tea with brewing instructions, tea pairings and recipes, a free sample of an additional tea plus access to the members-only website and private Facebook group. Plum Deluxe has members-only specials and discounts as well.
Shipping is free and you can cancel any time!
One tea per month – $10/month charged quarterly
One oz. of the special tea – (approx 15-20 cups) + sample of a 2nd extraordinary tea
Two Teas Per Month -$16/month charged quarterly
One oz. of the special tea (approx 15-20 cups) + One oz. of surprise signature blend (approx 15-20 cups) + sample of a 3rd extraordinary tea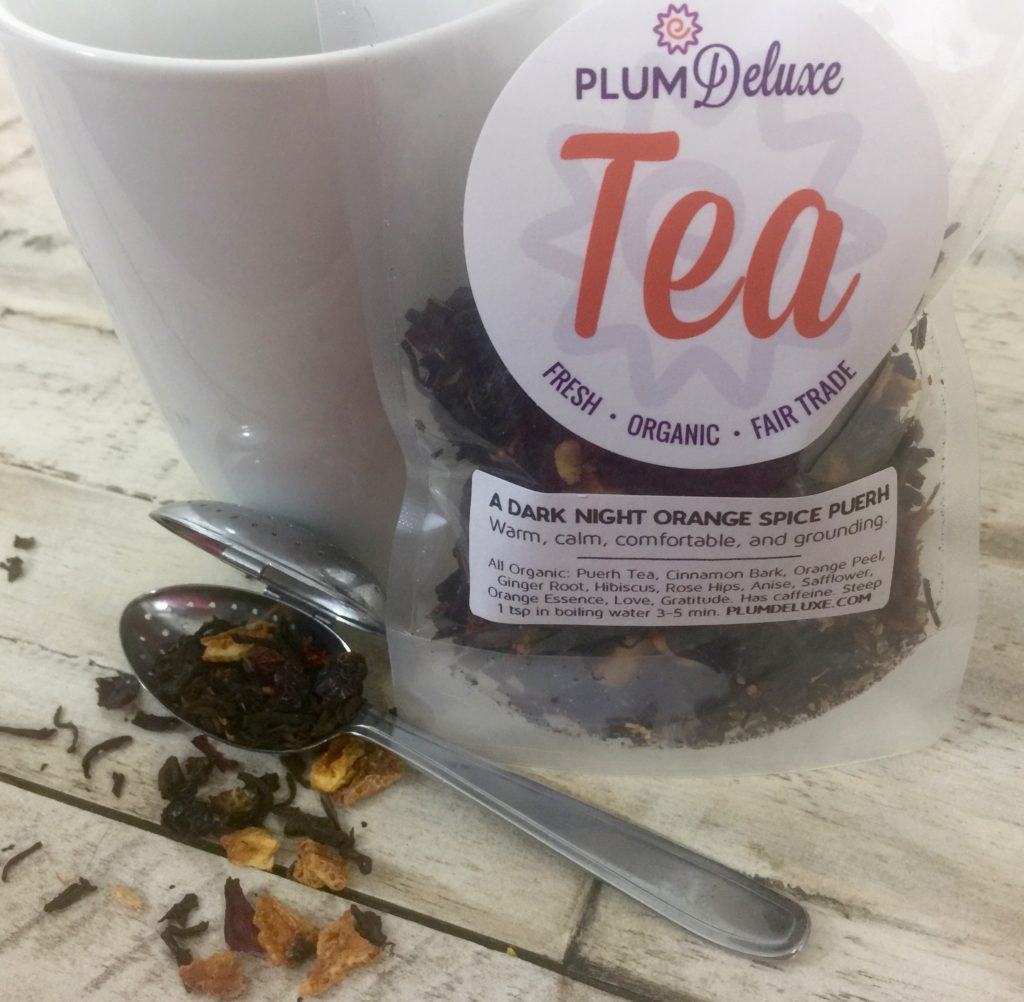 A Dark Night Orange Spice Puerh is a special edition tea sent to members of the Plum Deluxe Monthly Subscription Plan in January 2017. It is a robust, caffeinated, fruity tea made from puerh tea, cinnamon bark, orange peel, ginger root, hibiscus, rose hips, anise, safflower, orange essence + love & gratitude! This tea was tasty and smooth and all of the flavors complemented each other while providing distinct notes. How did they do that??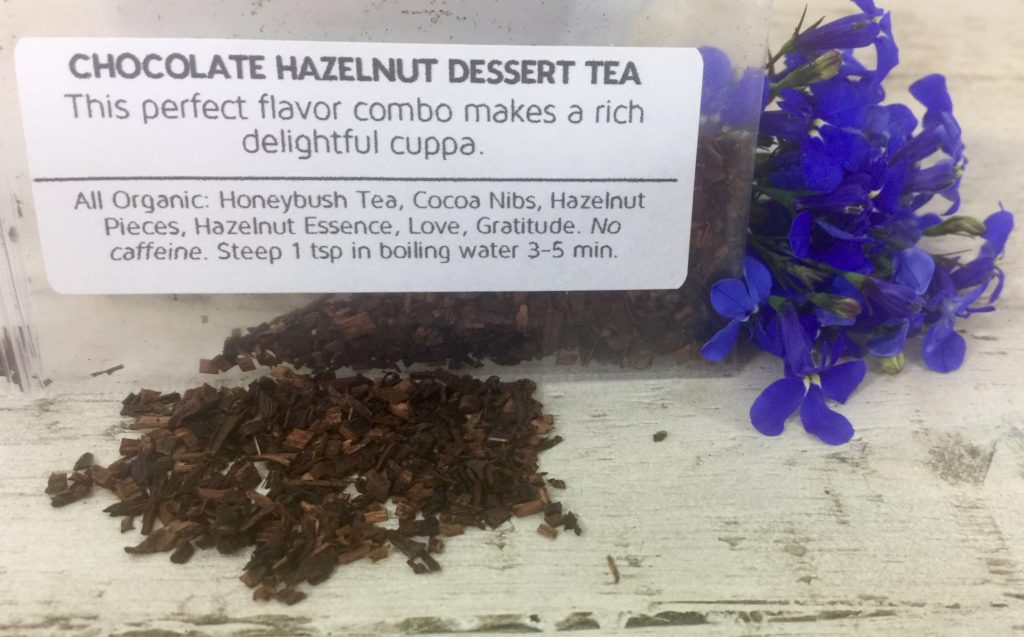 Chocolate Hazelnut Dessert Tea was the sample tea that subscribers received in January 2017. Made from honeybush tea, cocoa nibs, hazelnut pieces, hazelnut essence + love & gratitude! This dessert tea is not caffeinated so you can relax with it late in the evening. It has a delicious aroma that starts your mouth watering – chocolate and hazelnut competing for your attention – and your cuppa becomes a masterpiece with a touch of sweetener and cream!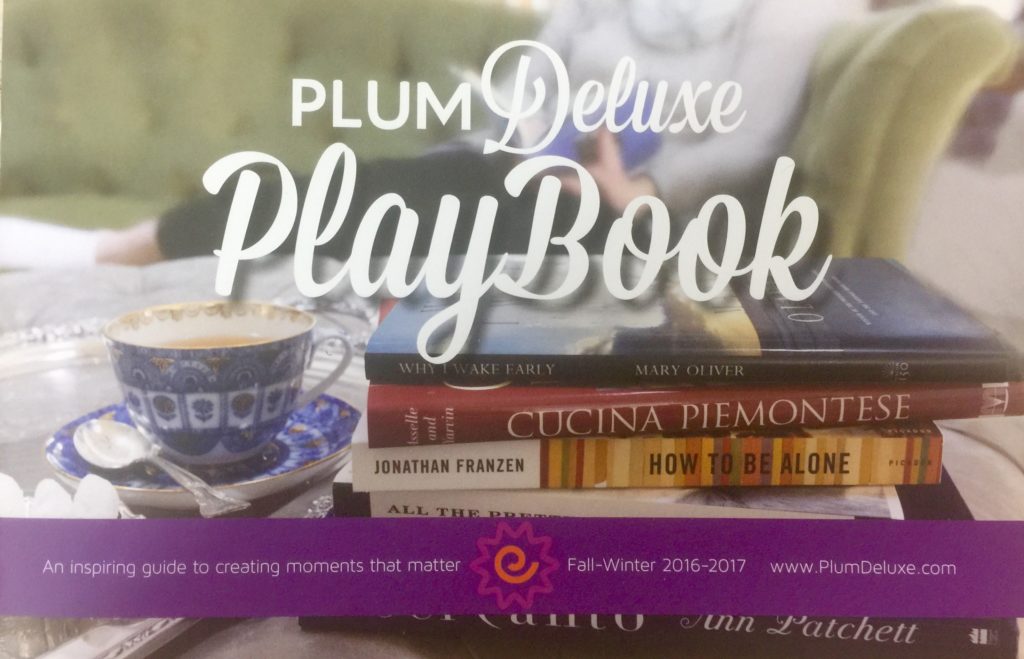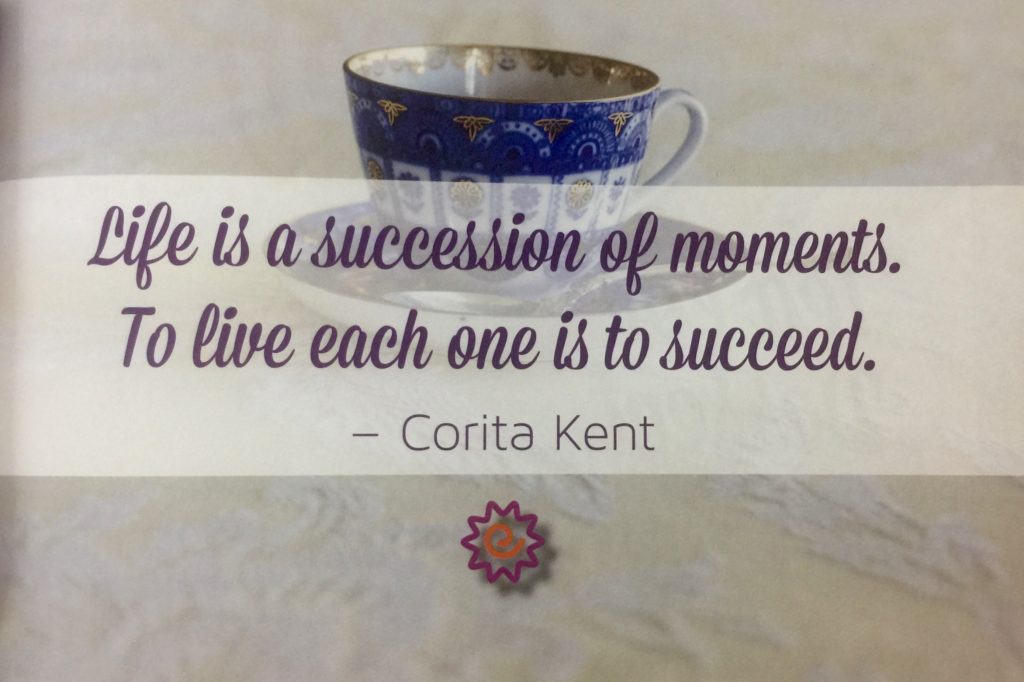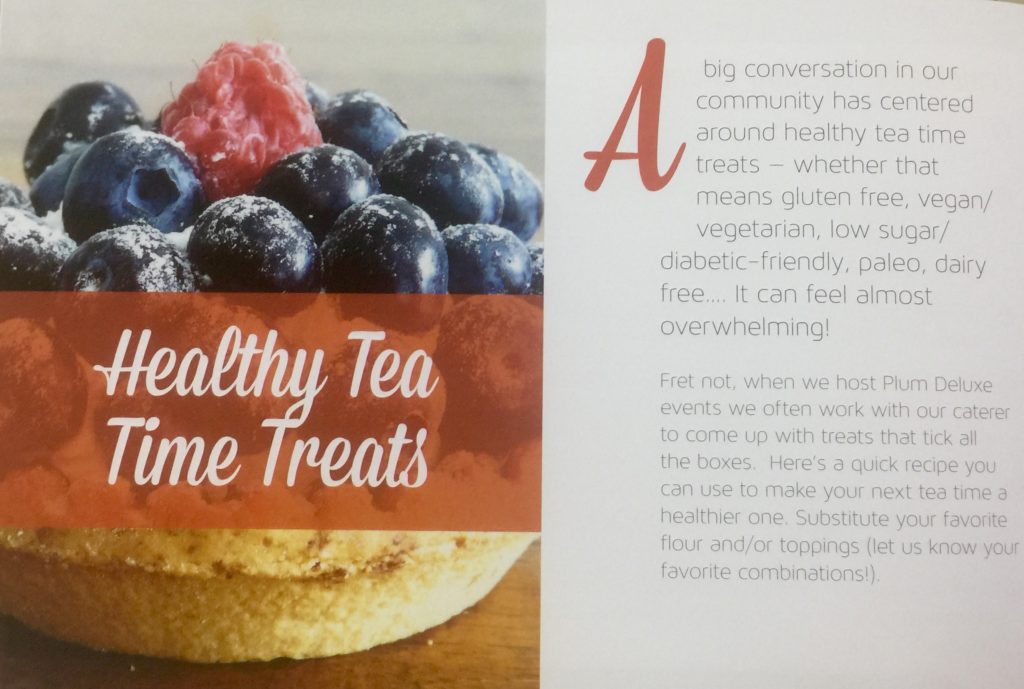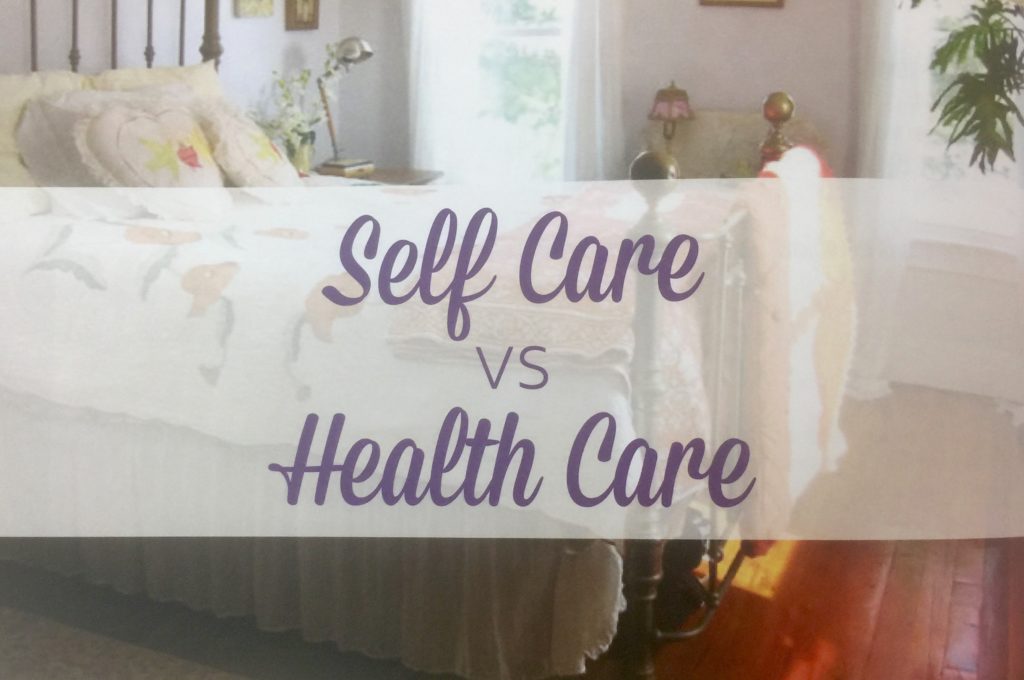 The Plum Deluxe Playbook is a glossy 51 page companion to your tea subscription that is full of tea-related information like self care tips, staff profiles, healthy recipes, tea accessories, and more! Did you know that they have a Tea Time podcast? Plus there is a stitching group on Ravelry and a reading group on Goodreads for community members!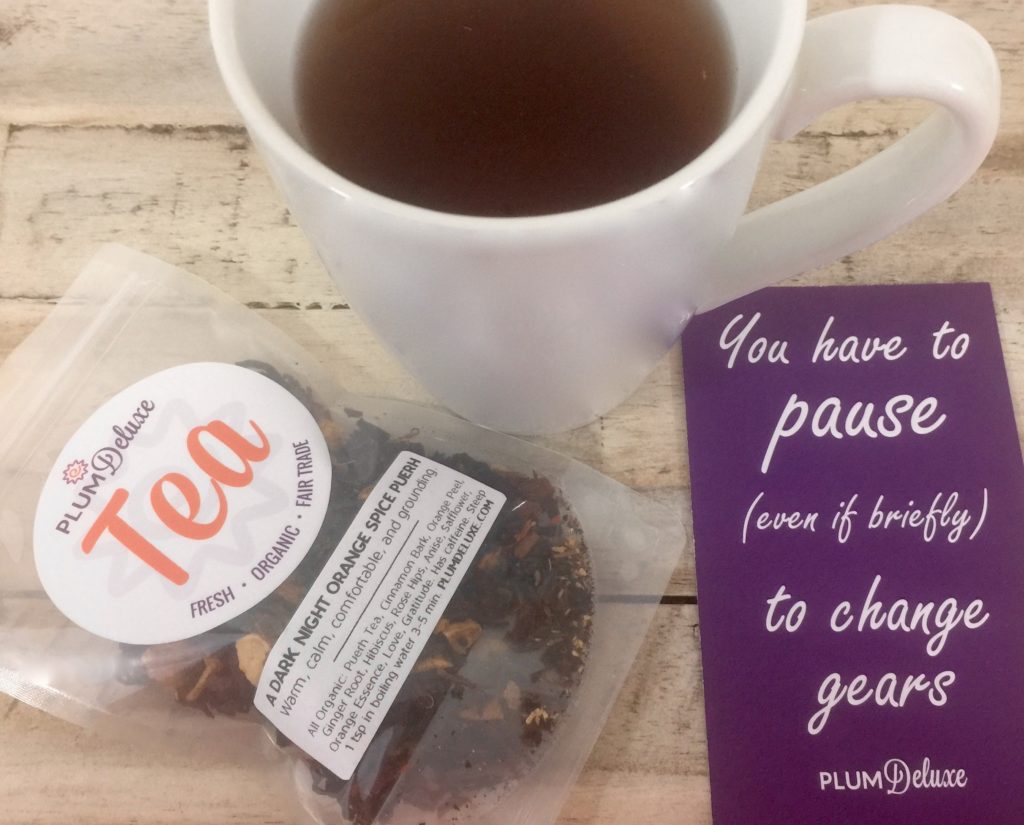 Plum Deluxe Organic Tea of the Month Club is a great way to experience new tea flavors and to connect with a whole community of tea lovers. Not only for yourself, but also a subscription would make the perfect gift for a tea-loving friend or family member! Check out their website, order some of their delicious tea, and see for yourself!
And don't miss the April online shop special!
Spring Florals! Spend $25 or more and get a 1 oz bag of flowers/herbs of your choice free; Just add the floral/herb of your choice to your cart and use the VIP code SPRINGFLORAL for your discount.