October 2017 My Texas Market Box Review
October 2017 My Texas Market
My Texas Market is a monthly subscription box that sends you 4-6 carefully selected products from Texas farmers' markets and local businesses. The small-batch artisan items fit a monthly theme and could be anything from foods, snacks, teas, candles, beauty products, crafts or any other thing you might find in a Texas farmers' market.
Their purpose is to expose customers to new products and companies while supporting local artisan businesses. 10% of all profits are donated to the Houston Food Bank.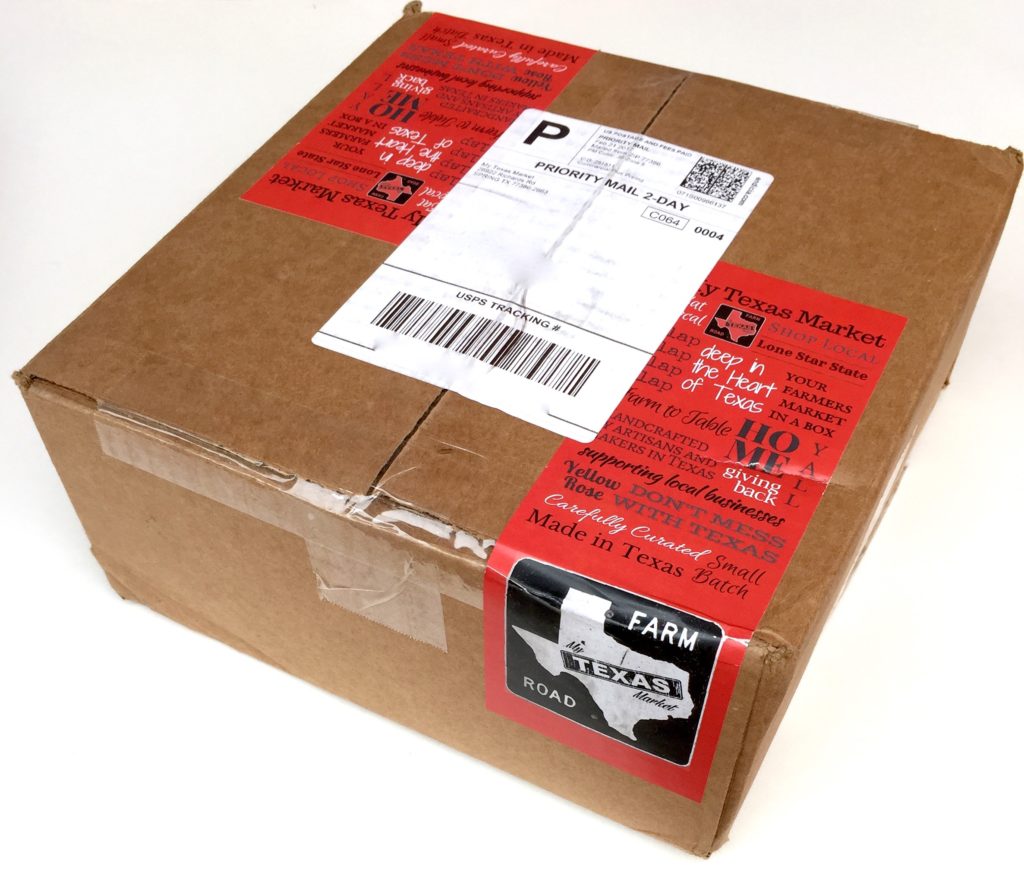 Subscription costs are:
1 month – $35
3 months – $100
6 months – $195
Subscription prices do not include shipping or any applicable taxes. They do promise that the value of each box will be at least $35 -$40 but to not expect that they will send a hugely underpriced box of items. You can cancel at any time or just skip a month if you wish. And if you want to purchase more of something or add to your box, they have an online market with lots of things to choose from.
The Homespun Chics received this box for review purposes. All opinions are 100% our own. 
---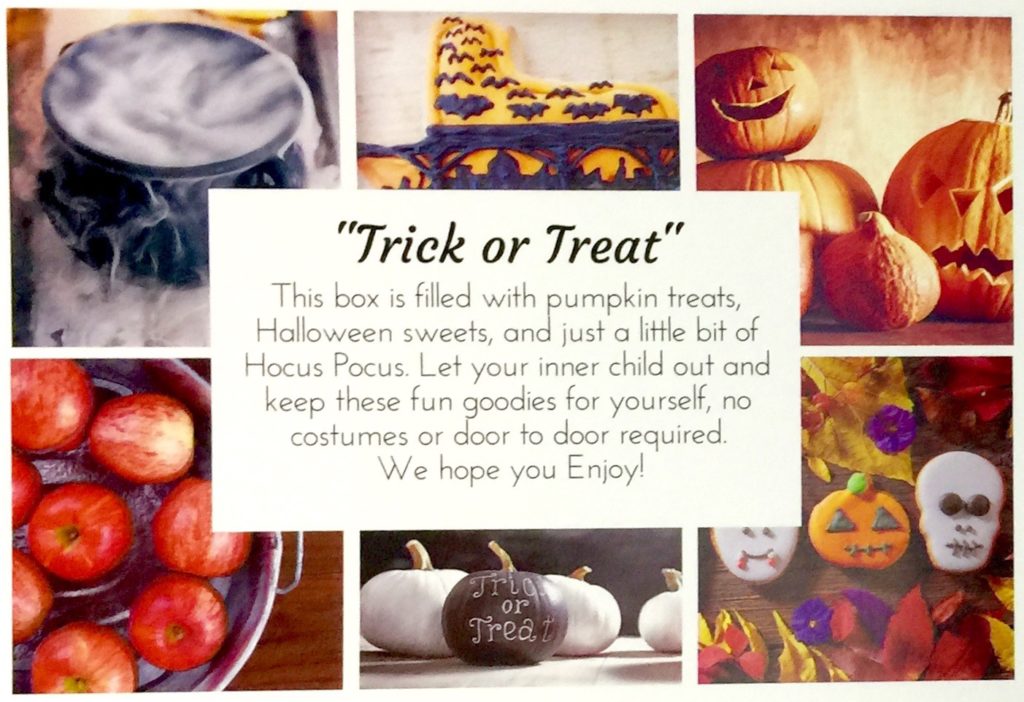 The theme of the October 2017 My Texas Market box is
"Trick or Treat"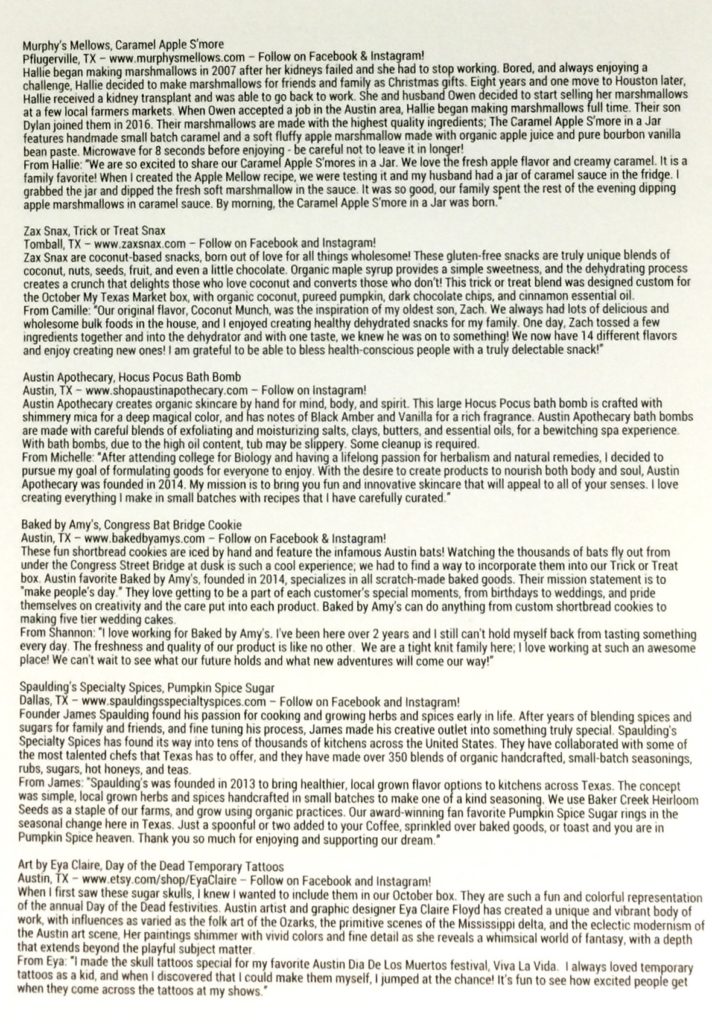 My Texas Market includes a product information card that tells you all about each product curated for the month and about the local Texas businesses that make them.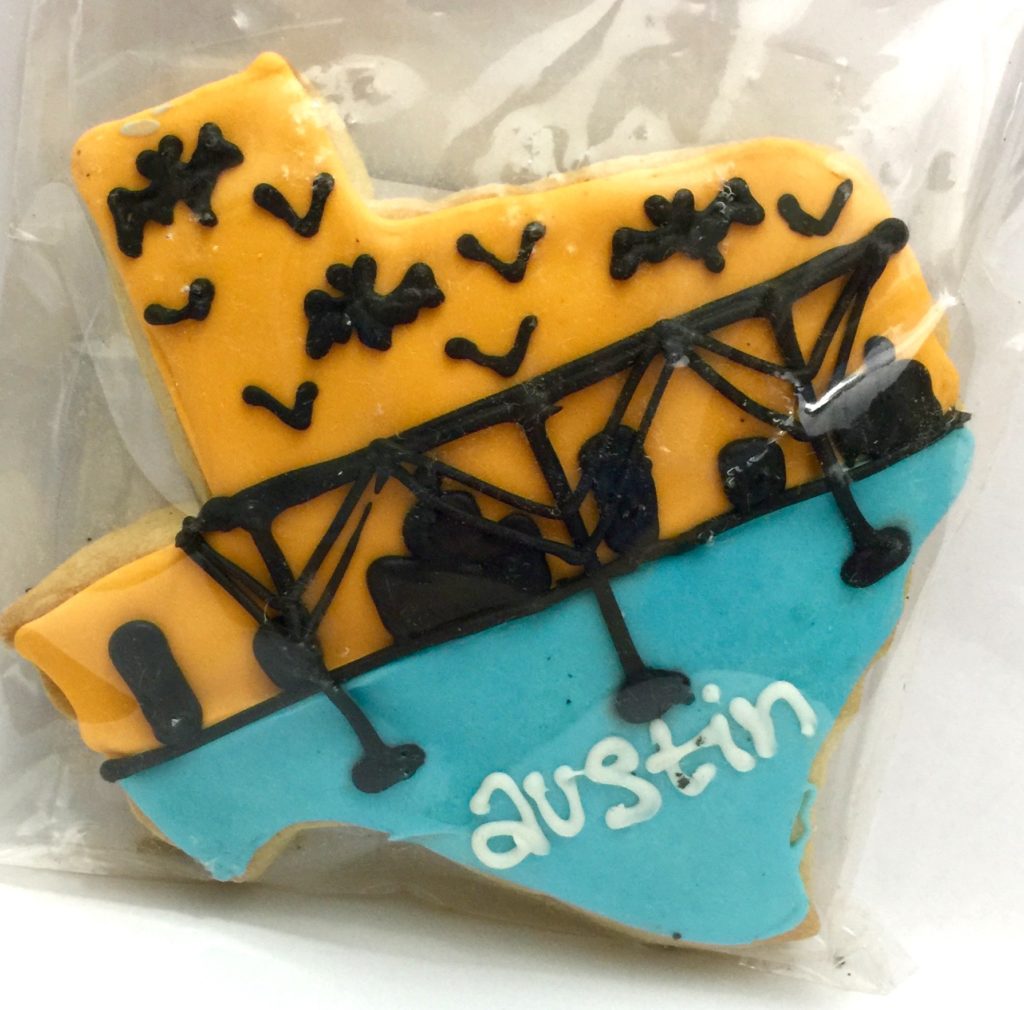 Baked by Amy's – Congress Bat Bridge Giant Shortbread Cookie ($5.00)
I love shortbread cookies and I love Austin! What a great combination – and I have been over that bridge and seen the bats, too! Amy's cookies are iced by hand and all the ingredients are real foods, no chemicals added.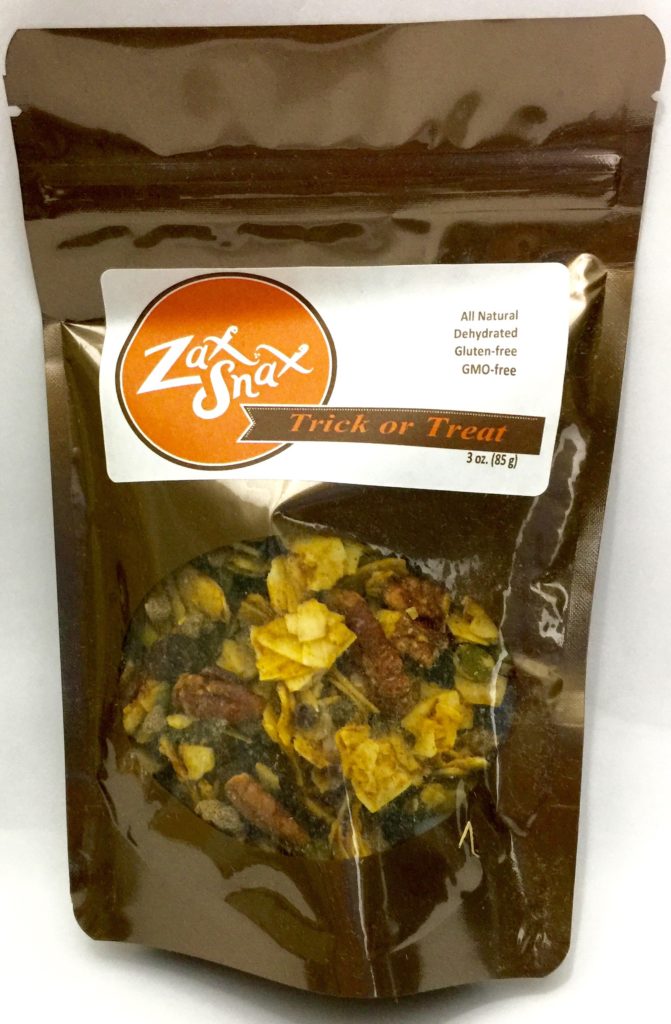 Zax Snax – Trick or Treat Snax 3 oz ($4.00)
This is a special snack mix created just for the October My Texas Market box. Zax Snax are organic coconut based and sweetened with organic maple syrup. This blend is mixed with pumpkin, dark chocolate chips, and cinnamon essential oil.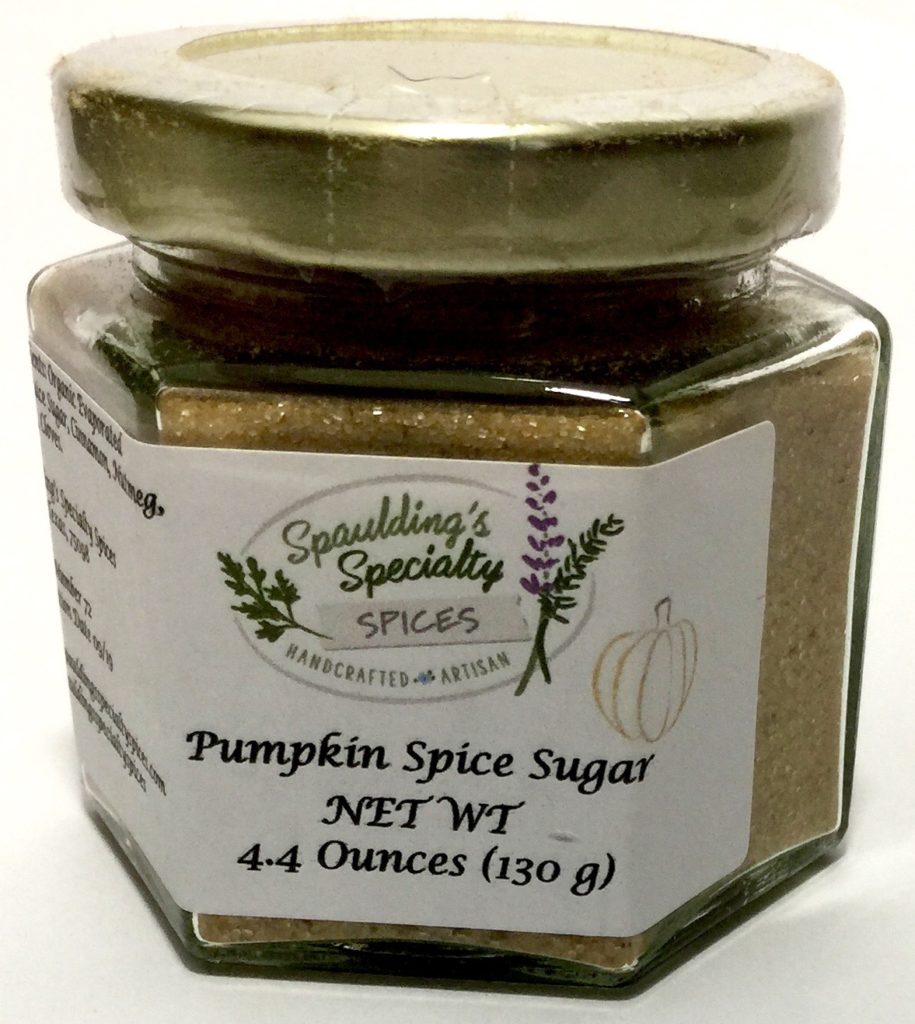 Spaulding's Specialty Spices – Pumpkin Spice Sugar 4.4 oz ($6.50)
This is a limited edition hand-crafted artisan sugar mix available just for the season. It is great added to lattes, tea, cookies, cakes, and lots more baked goods.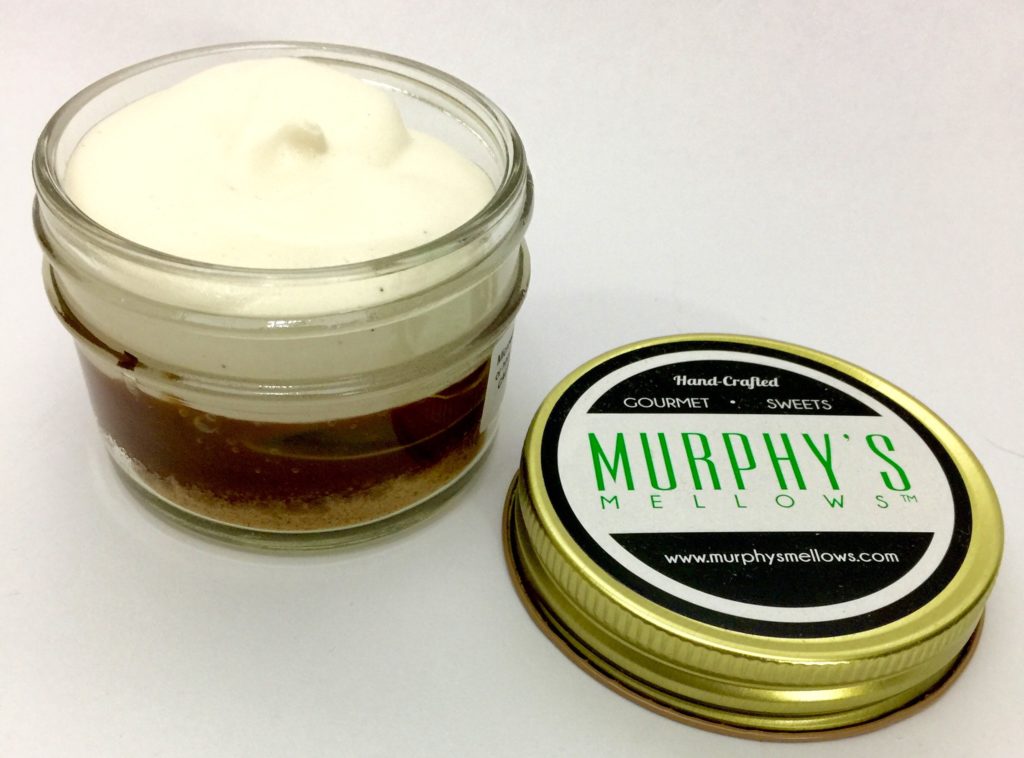 Murphy's Mellows – Caramel Apple S'more
This is a jar of yummy goodness made with graham cracker, artisan caramel sauce, and a handcrafted apple marshmallow! It is a single serving with microwave instructions. I couldn't find a price but probably gained 5 pounds just looking through their website!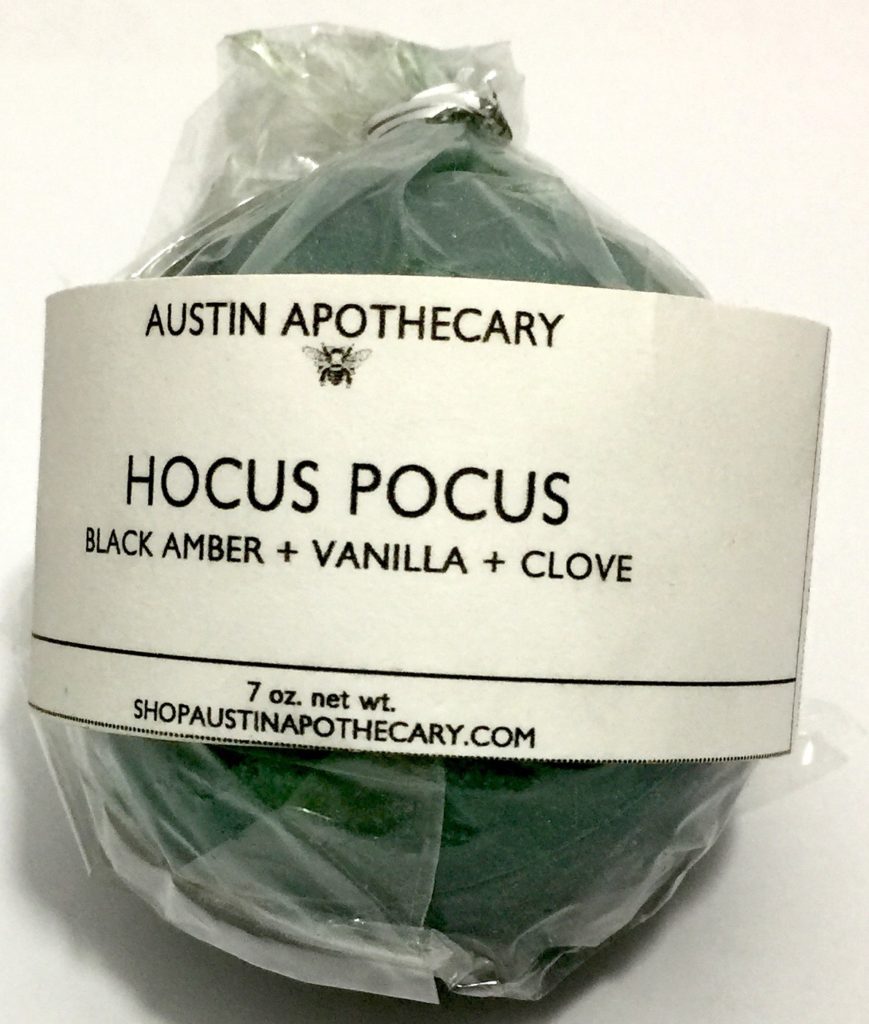 Austin Apothecary – Hocus Pocus Bath Bomb ($7.00)
This is a great smelling large bath bomb made with black amber, vanilla, & clove scents and has shimmery mica added for a dark, mysterious color. Their Etsy shop has lots of different bath bombs, all organic and made with exfoliating and moisturizing salts, clays, butters, & essential oils.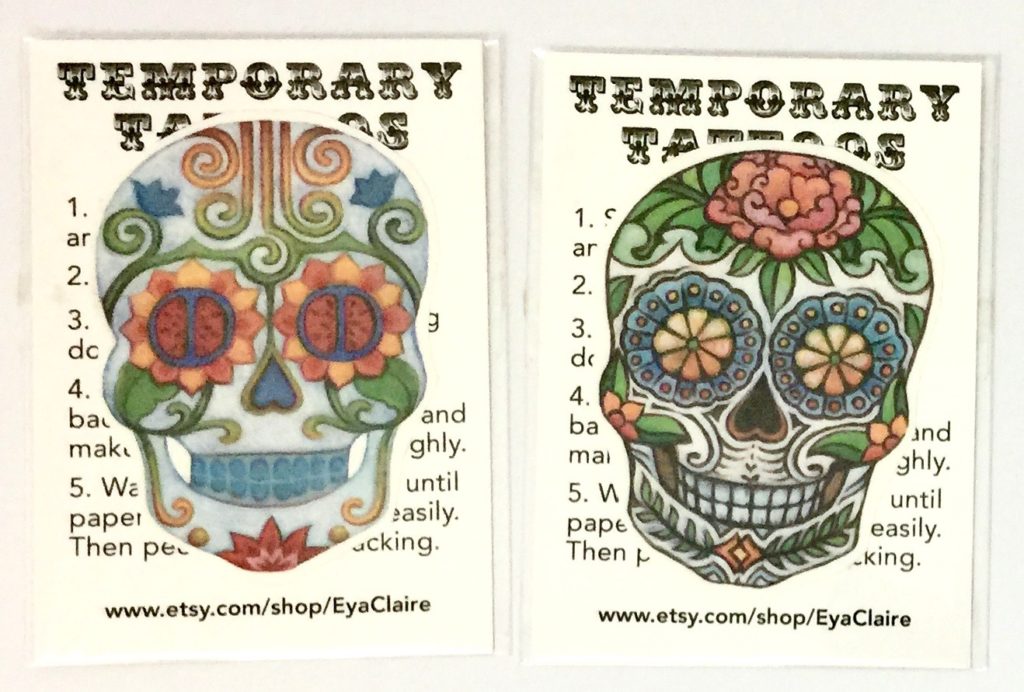 Art by Eya Clair – 2 Day of the Dead Temporary Tattoos
These are vibrant, fantastical Day of the Dead temporary tattoos, each one different. You can put them on and imagine being at a Dia De Los Muertos festival in Austin!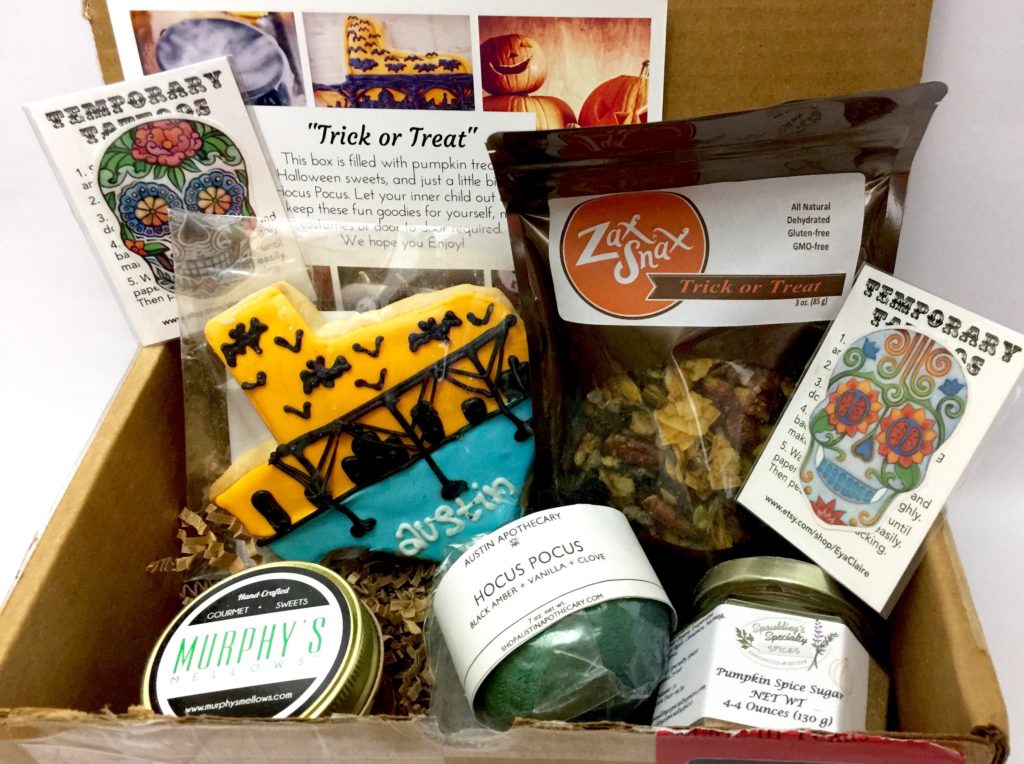 The October 2017 My Texas Market box was perfectly curated for the month's Trick or Treat theme! I loved all the edible goodies and the bath bomb will be great to use when I soak my sore feet after the evening of Trick or Treating with Little G!
Head over to My Texas Market and browse through their online shop of things from past boxes. Not sure about those things? Search our website to read our My Texas Market reviews! You can create your own box with no subscription required, order a gift card for a friend so they can create their own box, or purchase a subscription. Orders over $35 have free shipping, too!