October 2017 Target Beauty Box Review
October 2017 Target Beauty Box
Target offers a popular, inexpensive beauty box every month that often sells out quickly. The box is a one time purchase, not a monthly subscription box, and the quantity is limited to one box per purchase.
The Homespun Chics paid for this subscription box. All opinions are 100% our own. This post contains affiliate links.
---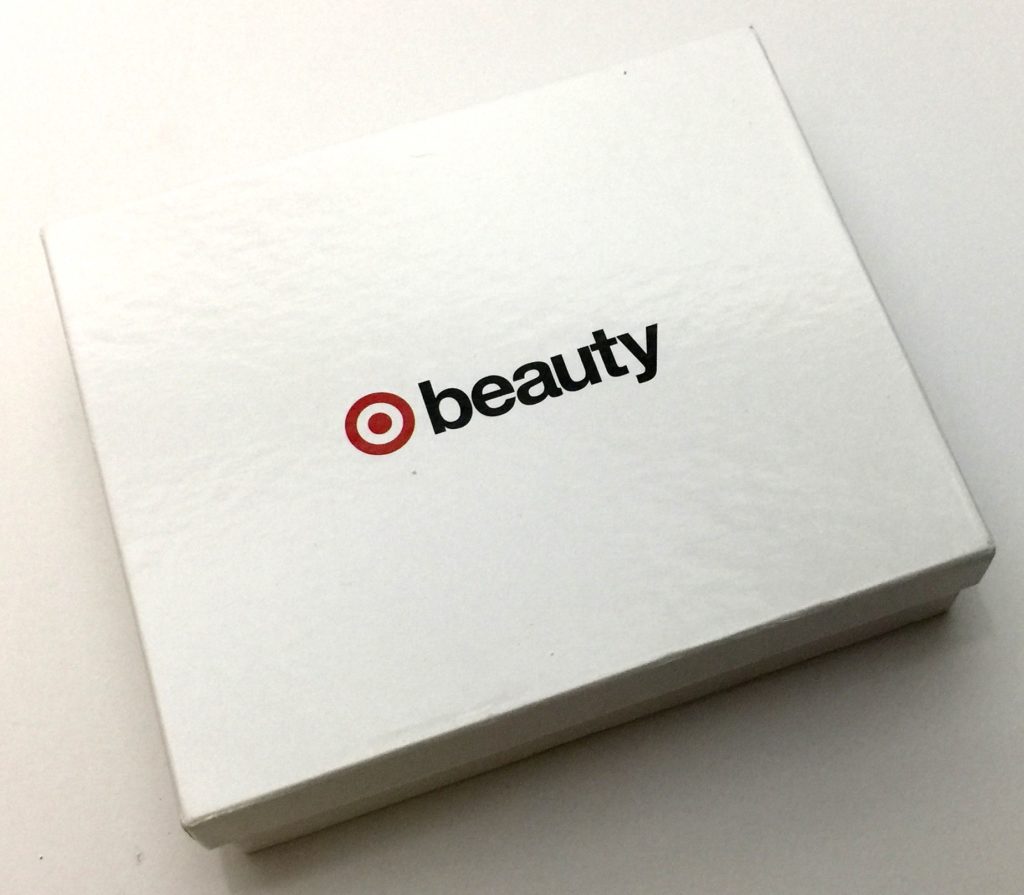 The theme of the October 2017 Target Beauty Box was
Hello Cooler Temps
"Fall in love with nourishing skin care and finish with a bold beauty look."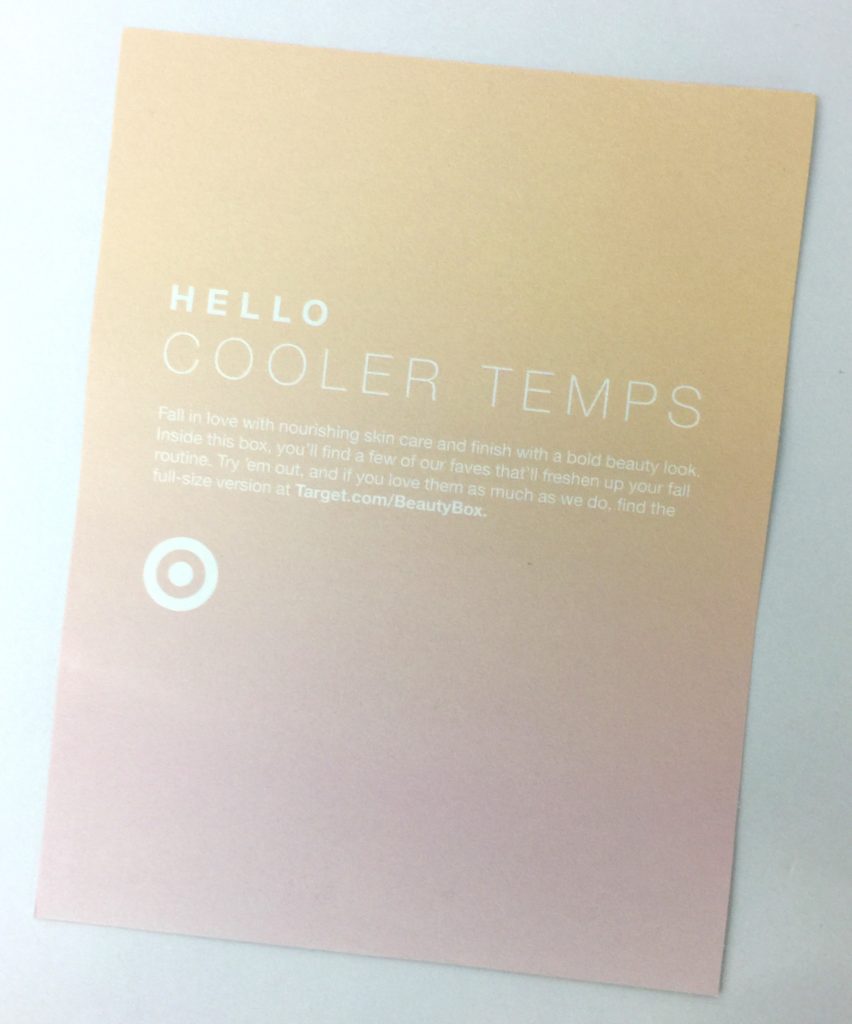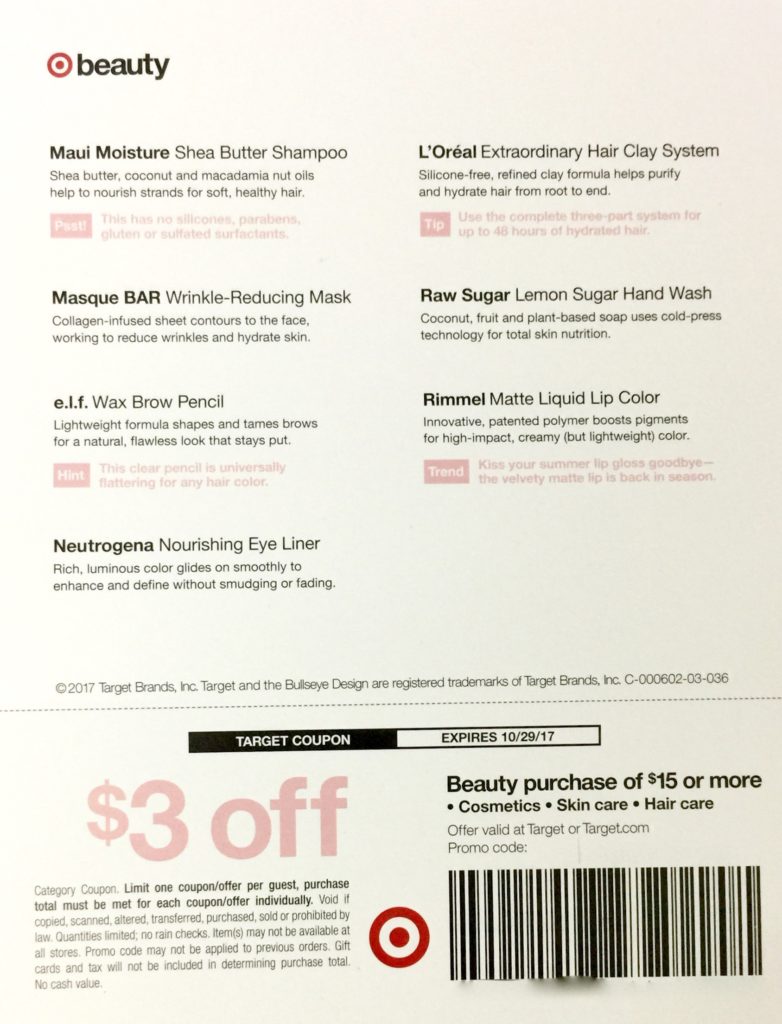 I love trying out the new products that Target sends in their beauty boxes! There is usually at least one full size product as well as samples. The price paid is always worth the contents, even if I don't love every product in the box every time. I always appreciate the product information card that tells me about each item chosen, plus there is that $3 off coupon attached!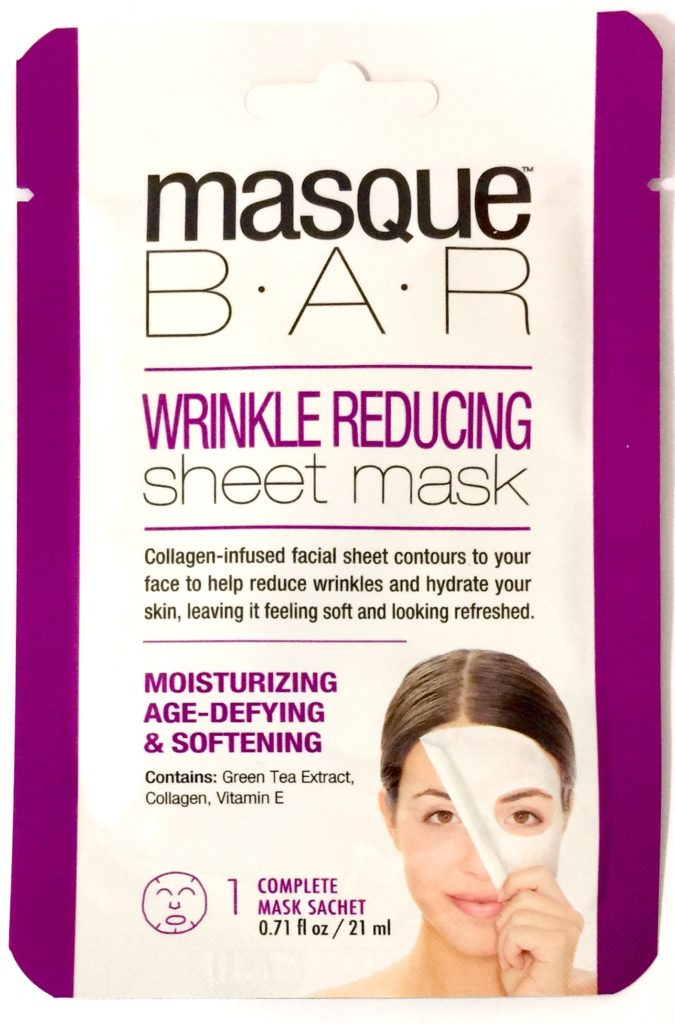 Masque Bar by Look Beauty – Face Sheet Mask in Wrinkle Reducing 1 mask ($2.43)
This is a sheet mask developed in Korea to give you a home spa experience. The one I received has green tea extract, collagen, & vitamin E to help reduce wrinkles and hydrate your skin. This is a 20 – 30 minute mask application.

e.l.f. – Shape & Stay Wax Pencil .04oz ($1.99)
This is a clear wax pencil to keep your eyebrow hairs tamed and in place to give you a groomed but natural look. You can apply it after your brow color application and brush it in place, or just use it alone on clean brows. A brow comb helps to get the desired effect.
L'Oreal – Extraordinary Clay Shampoo & Conditioner 10 ml samples
These are one-time use samples of silicone-free shampoo and conditioner containing 3 refined clays to help oil control without weighing down hair. It also provides hydration for your hair. It is especially designed for hair with oily roots and dry ends.

Rimmel – Stay Matte Lip Liquid 0.21 oz ($4.99)
This is a brush-on velvety matte lipstick with long lasting high intensity color. It is available in 13 different shades, lasts up to 24 hours, and is kiss-proof, touch-proof and waterproof. Mine is a bright red, appropriately called Fire Starter.

Raw Sugar – Natural Hand Wash in Lemon Sugar 2 oz ($.60)
This hand wash is made from certified organic/cold pressed extracts of coconut and other plant-based materials. "The lemon's spectrum of vitamins revives, illuminates and cleanses skin while the sugar offers comfort and calm."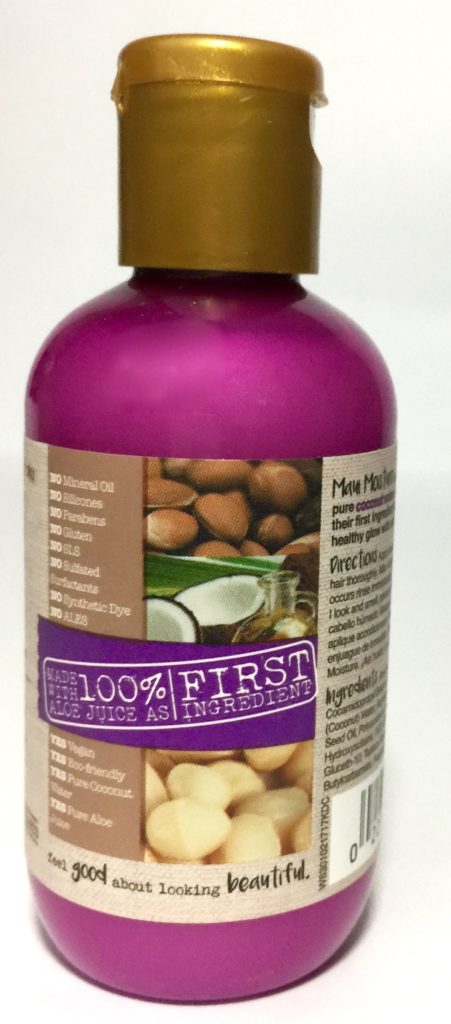 Maui Moisture – Heal & Hydrate + Shea Butter Shampoo 3.3 oz ($1.82)
This is a silicone-free shampoo containing aloe juice, shea butter, coconut oil, and macadamia oil to soften, quench, and repair dry, damaged hair. And it smells really good!

Neutrogena – Nourishing Eye Liner in Cosmic Black ($6.83)
This is an eyeliner with built-in sharpener and contoured smudger to help you get a precise application and then blend to a softer look if desired. It contains olive oil and rainforest shea butter to nourish the tender skin around your eyes. Mine was a black liner but it does come in other shades.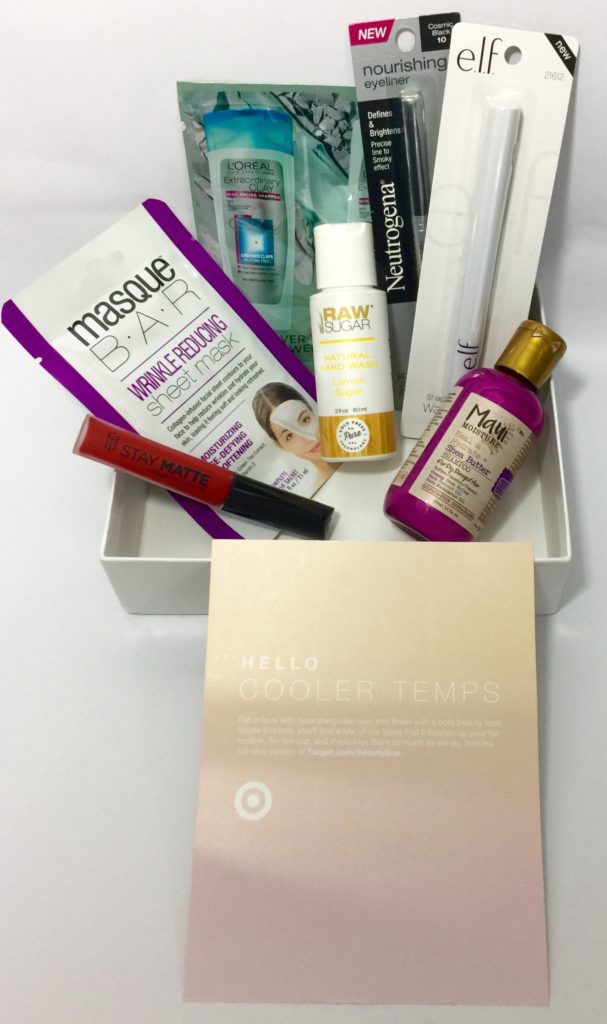 The retail value of the products in the October 2017 Target Beauty Box came to $18.66, more than double the cost of the box. It was a good mix of skin care, hair care, and cosmetics with 3 full size products included. This is one box that sold out quickly and is no longer available at Target.com.