October 2017 Monthly Mystery Box of Awesome Review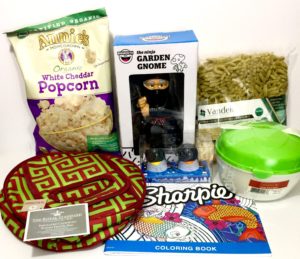 October 2017 Monthly Mystery Box of Awesome
The 
Monthly Mystery Box of Awesome
 is a fun gender-neutral subscription box from That Daily Deal. Each box is filled with a variety of random practical and silly items at an extreme value. Boxes vary greatly month to month. Every month ThatDailyDeal.com does a promotion where one (or more) people receive SUPER boxes that include a high-ticket item.
(Previous super boxes included an inflatable hot tub, a hoverboard, a 70″ curved TV, years worth of bacon, a 3D printer, etc.)
This is a playful box (that is not meant to be taken too seriously) with a high retail value and a low price of only $24.99 per month.
*Option to upgrade your box for an additional $9.99 per month!
Shipping Details:
Free Shipping
Orders ship to the U.S. only
Boxes will ship out between the 15th and 19th of every month automatically.
All orders billed on the 10th or prior will be shipped out in the current month. Orders that are billed after the 10th will receive the next month's box.
The Homespun Chics received this box for review. This post contains affiliate links. All opinions are 100% our own.
---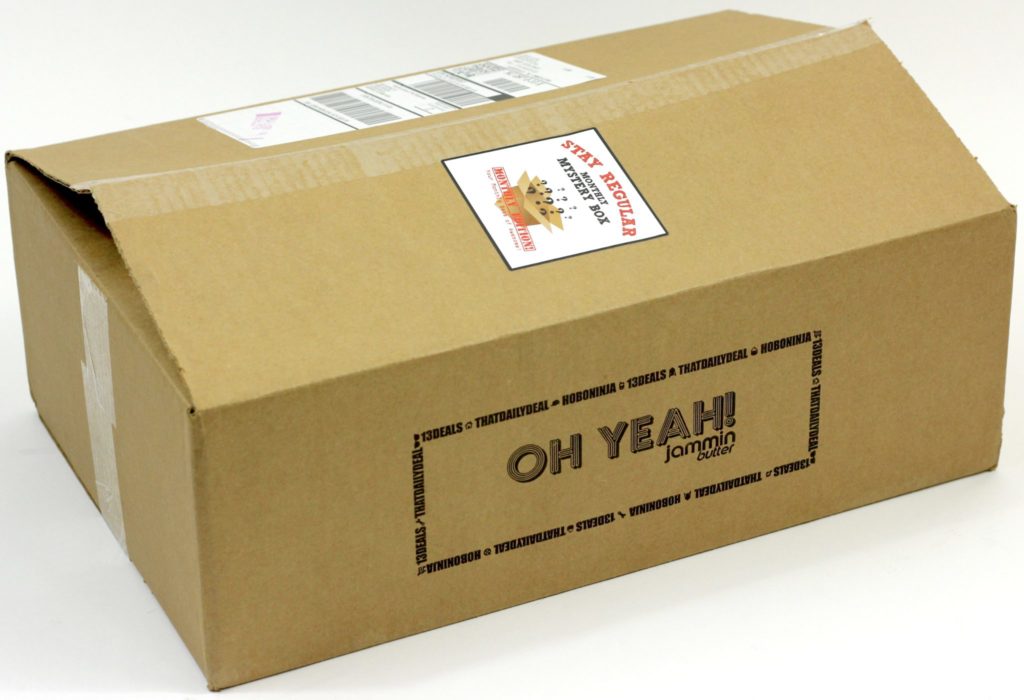 October 2017 Monthly Mystery Box of Awesome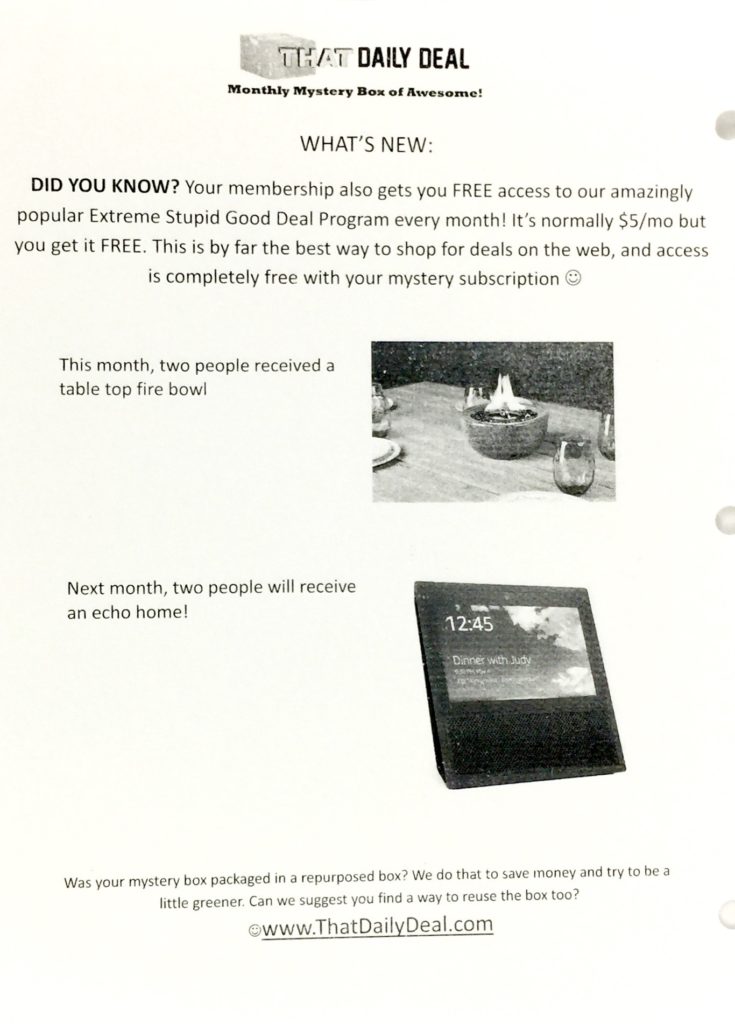 There is no product information card with this subscription box. Each month a select number of subscribers are randomly chosen to receive an extra cool item inside their box. The October 2017 Monthly Mystery Box of Awesome surprised two subscribers with a tabletop fire bowl in their box!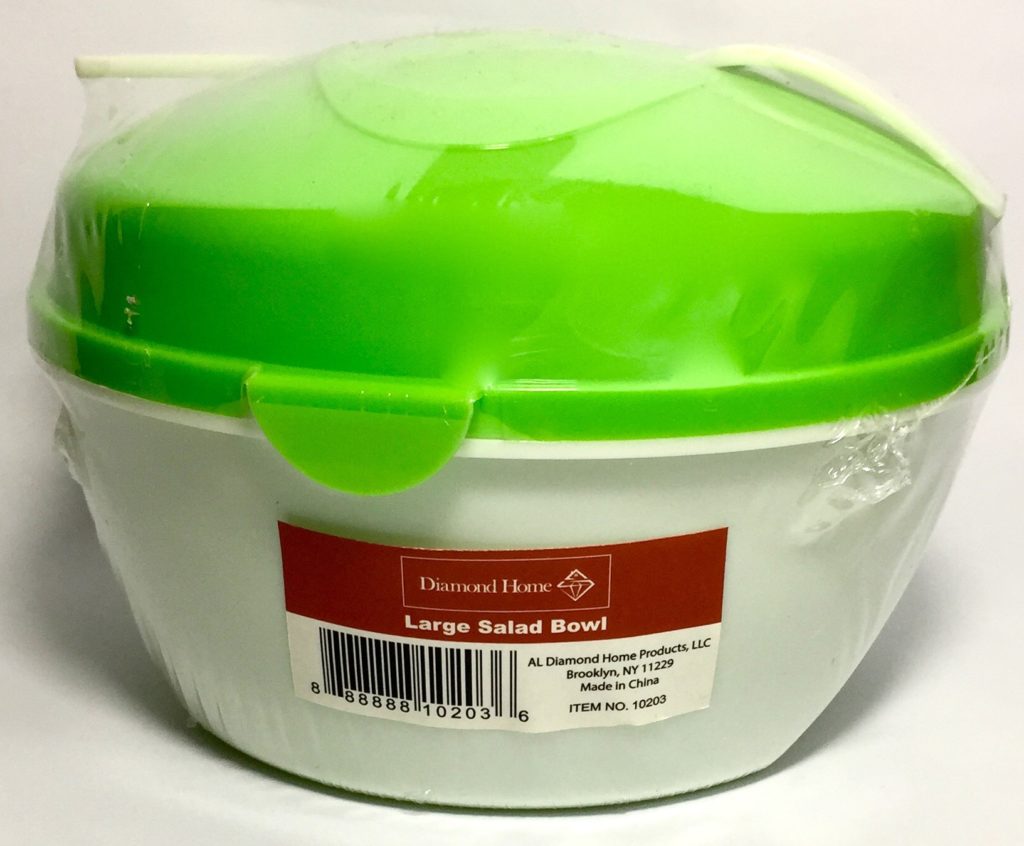 Diamond Home – Large Salad Bowl ($14.99)
This is a salad bowl for taking your lunch to work or on a picnic. It has a fork that attaches to the top and separate compartments inside for ingredients. The bottom is open for your salad greens.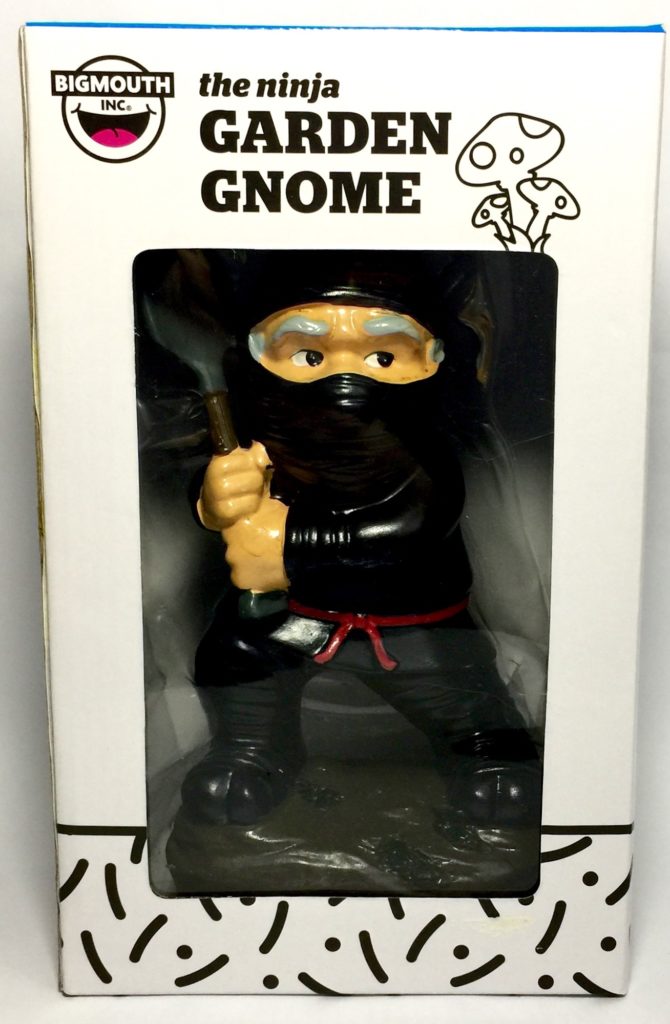 Bigmouth, Inc. – The Ninja Garden Gnome ($18.50)
My little grandson went crazy over this ninja garden gnome! It is hand painted waterproof resin and stands approximately 9.5″ tall. Great for hiding in the bushes around the house!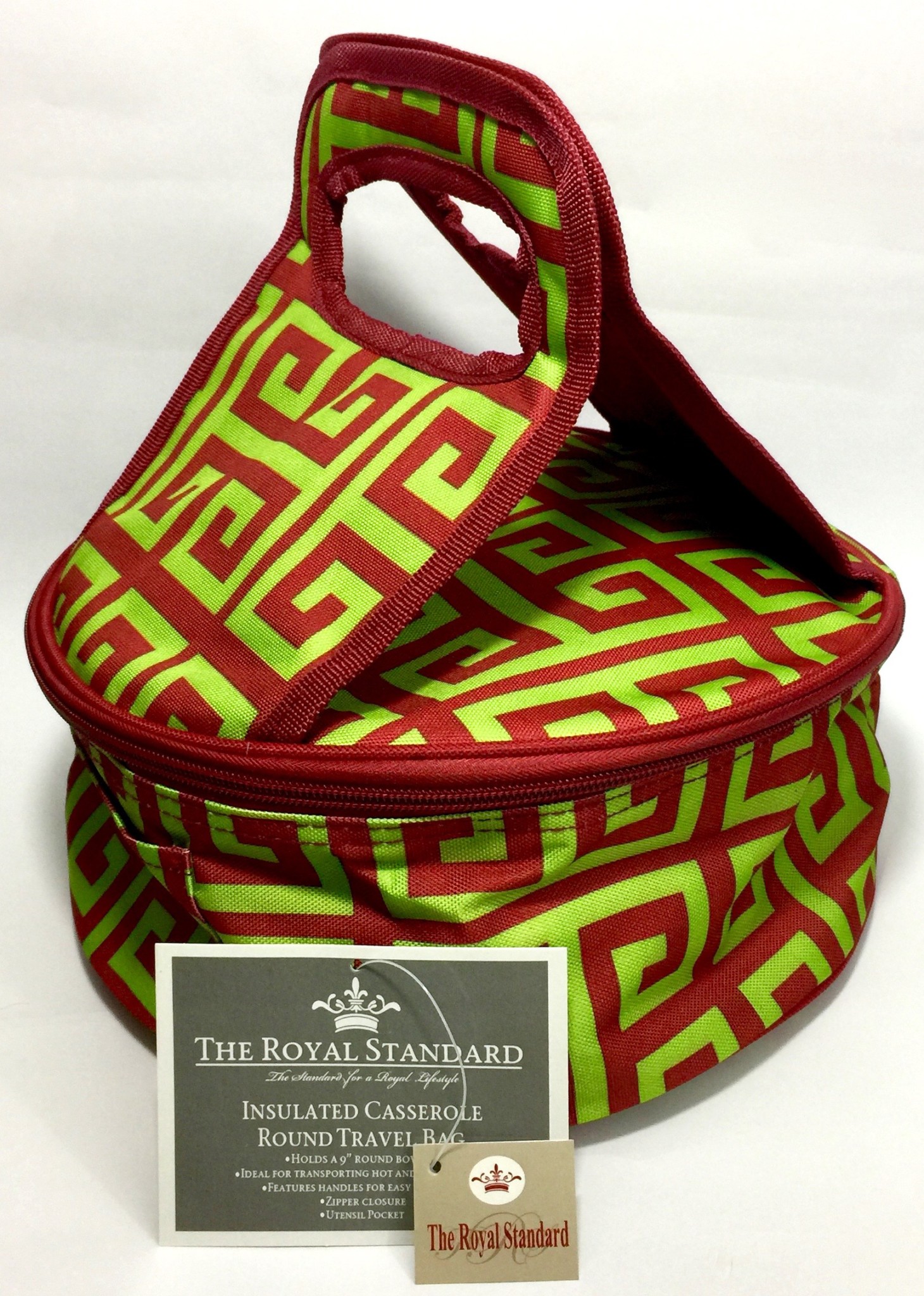 The Royal Standard – Insulated Casserole Round Travel Bag ($5.00)
This bag is in the Greek Key pattern and holds a 9″ round bowl. It has handles for easy carrying, a zipper closure, and a utensil pocket. I could really use this for all those summer pot lucks we are always toting food to.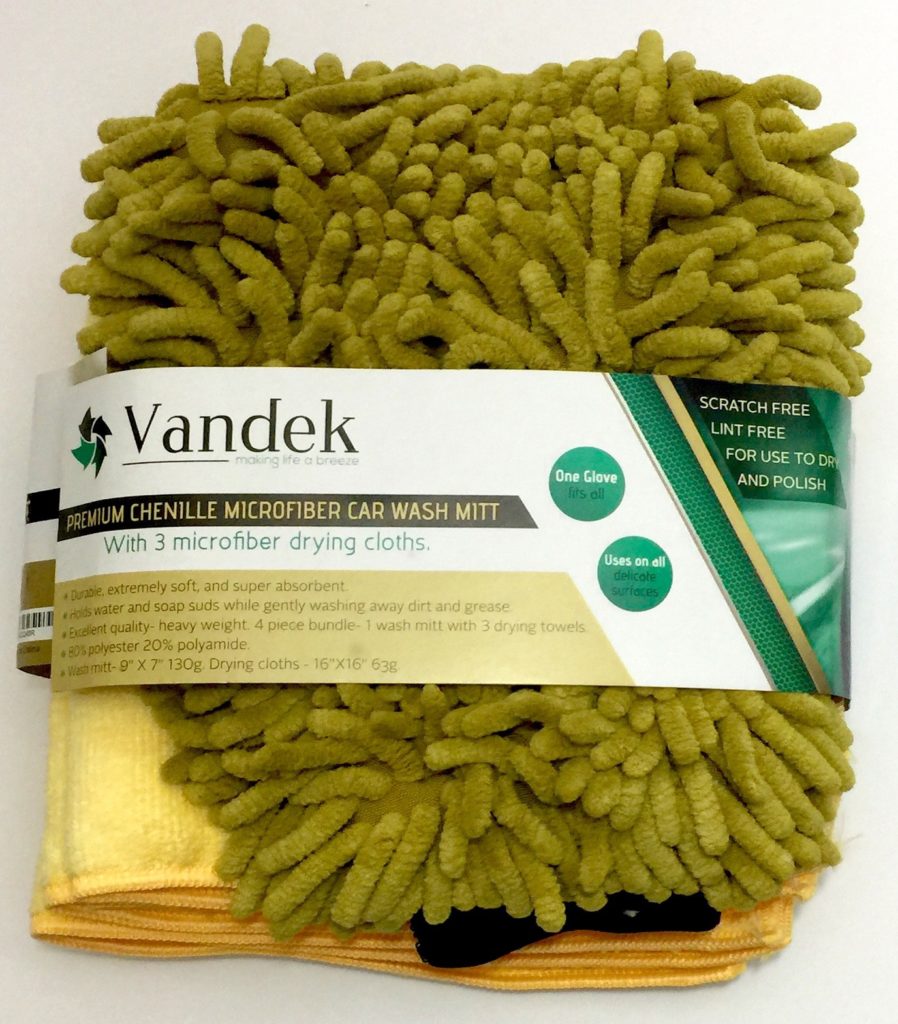 Vandek – Chenille Microfiber Car Wash Mitt Set ($12.95)
The kit comes with 3 microfiber towels so it is good for both for interior & exterior car cleaning.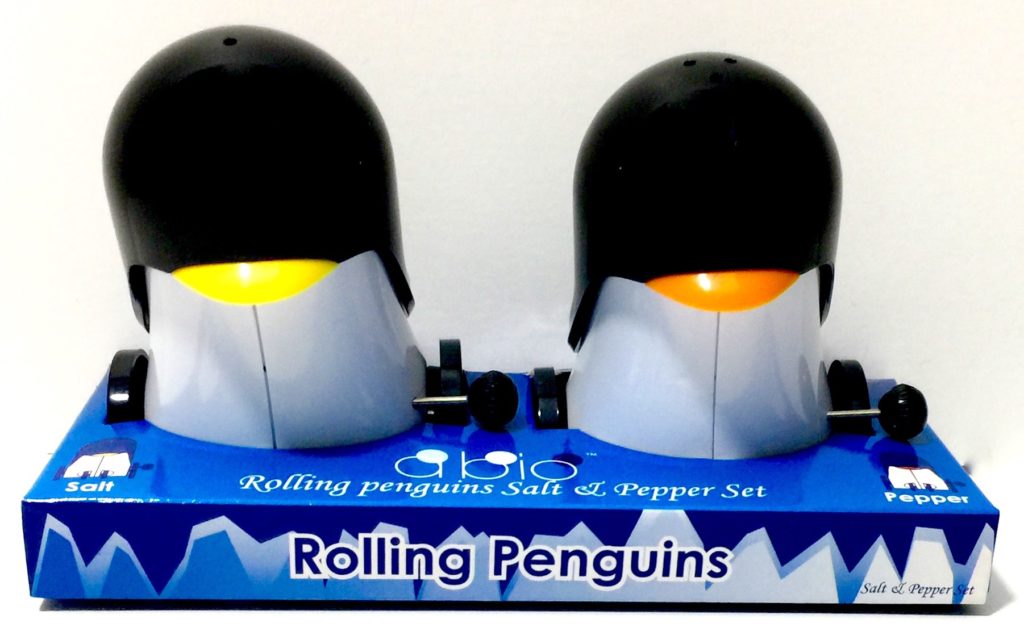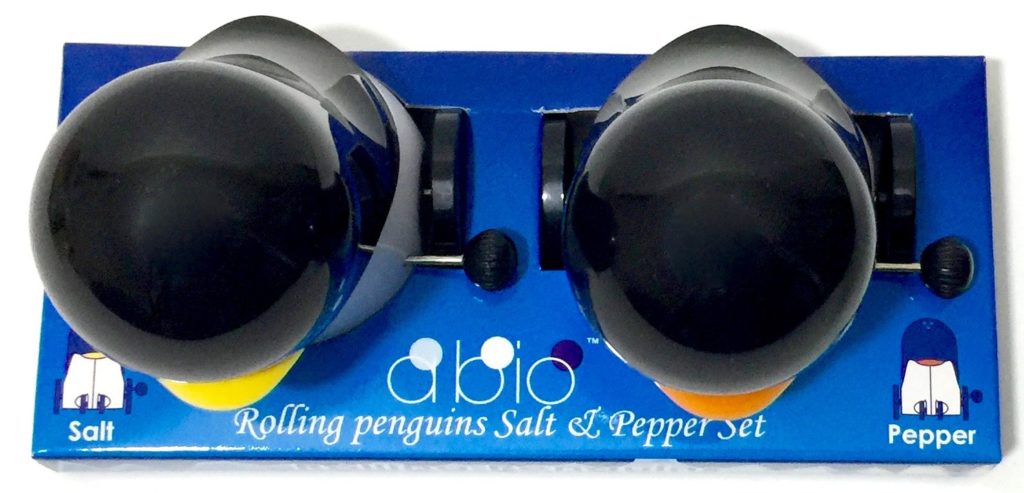 abio – Rolling Penguins Salt & Pepper Set ($16.99)
You can wind these little guys up and set them rolling toward the person to whom you are passing the salt or pepper!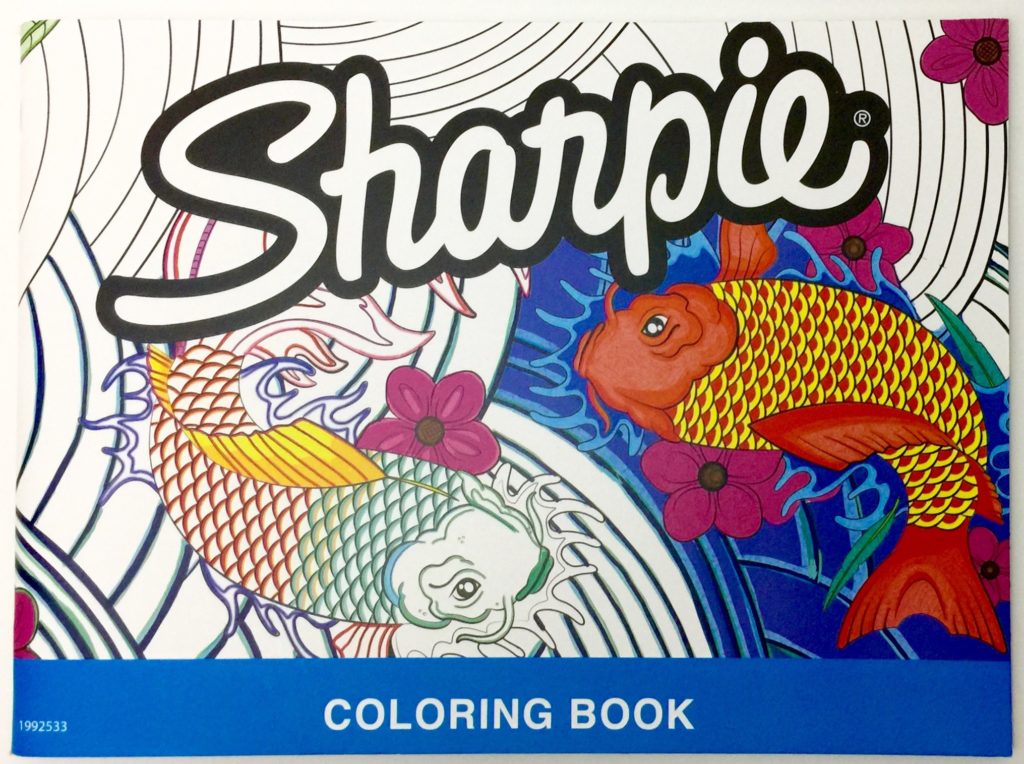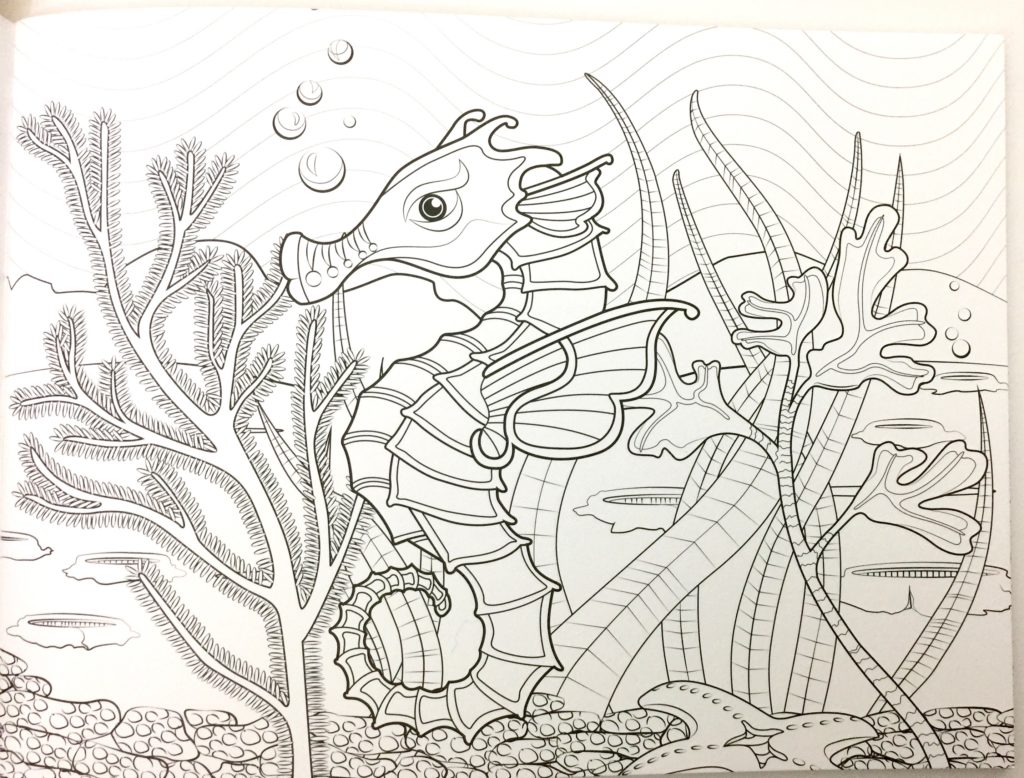 Sharpie – Aquatic Themed Adult Coloring Book ?($5.00)
This is a lovely and detailed coloring book with thick pages that a marker won't soak through. When it found online, it comes with a set of markers that were not included with this book.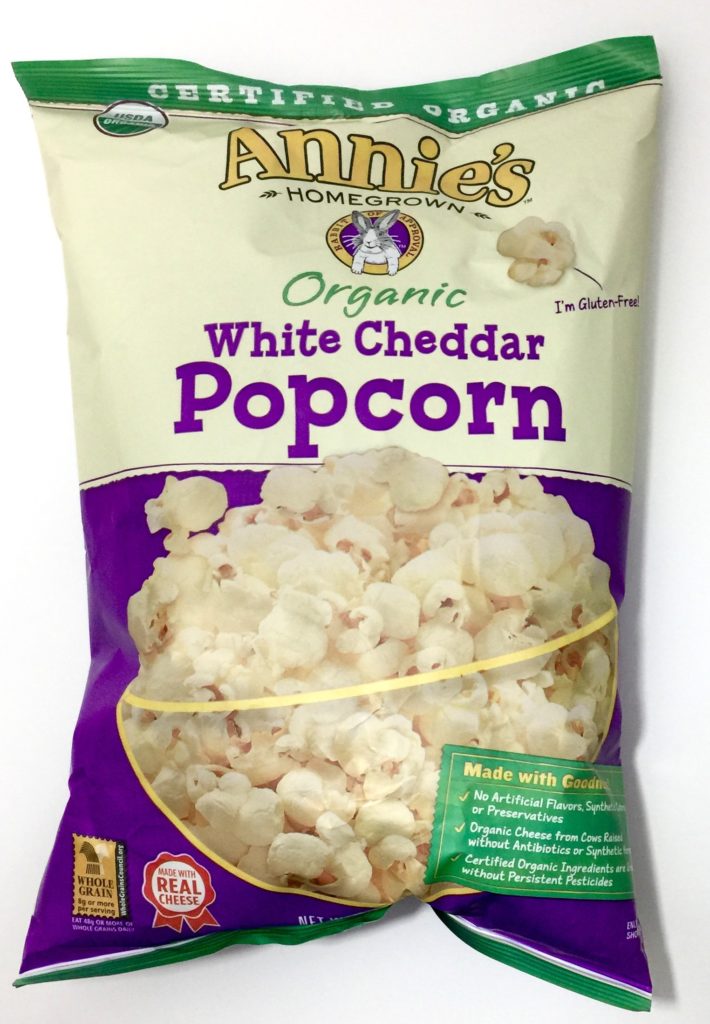 Annie's – Organic White Cheddar Popcorn 4.4 oz ($3.58)
You know you can trust Annie's foods. This organic popcorn is made with real cheese from cows raised without antibiotics or synthetic hormones and contains no artificial flavors, synthetic colors or preservatives.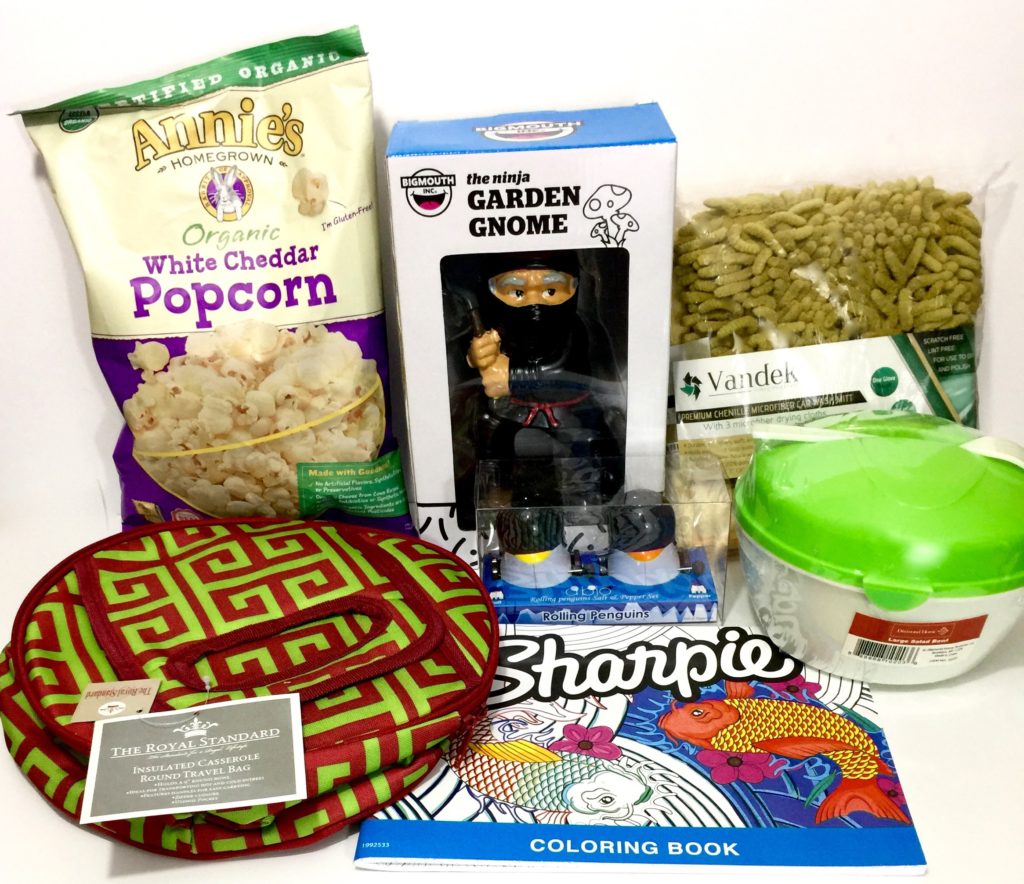 The retail value of the items in the October 2017 Monthly Mystery Box of Awesome came to $77.00. There was something for everyone in this box – you never know what will be in your Monthly Mystery Box of Awesome! The November box will surprise 2 lucky subscribers with an Echo Home.