October 2017 Mini Monthly Mystery Box of Awesome Review
 October 2017 Mini Monthly Mystery Box of Awesome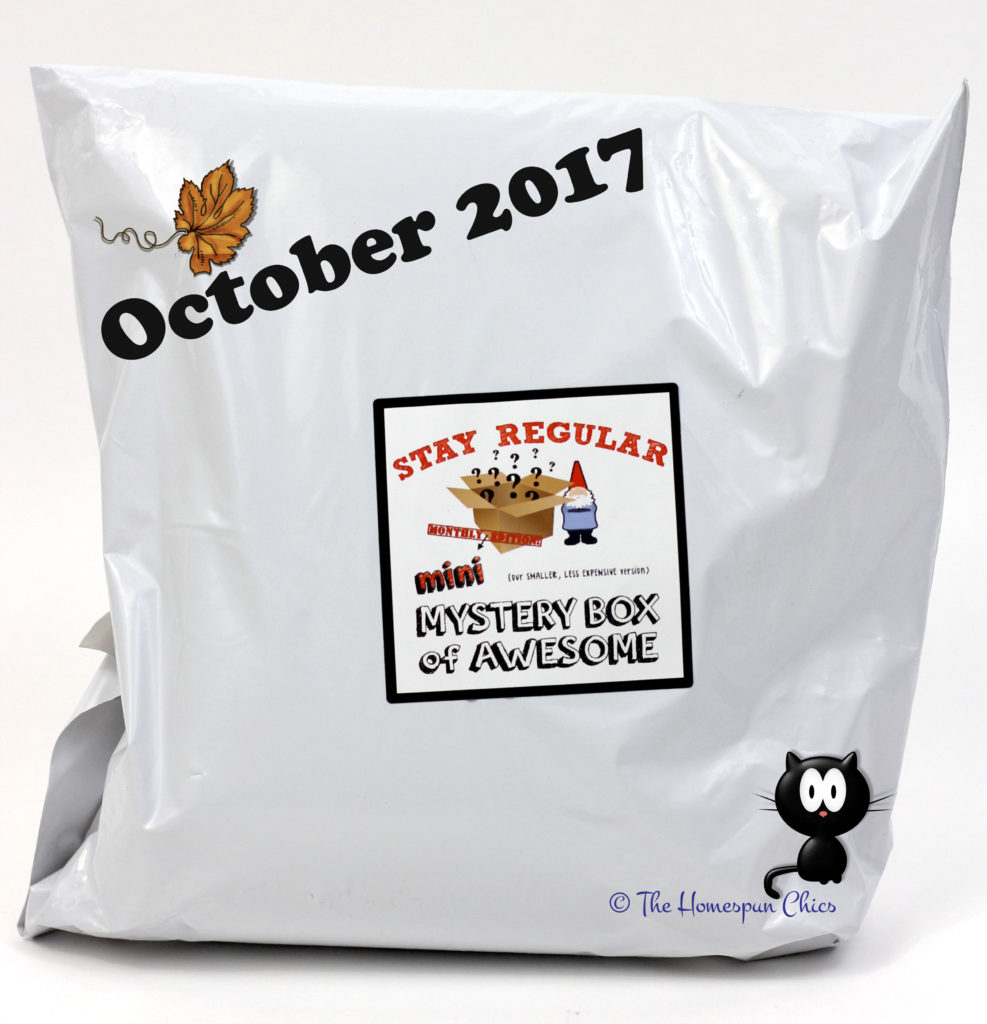 The Mini Monthly Mystery Box of Awesome is an iteration of the (nine-years running!) Monthly Mystery Box of Awesome from That Daily Deal. This is a completely non-traditional, FUN subscription box filled with a random assortment of items whose value is guaranteed to far exceed the cost of the subscription. Items vary GREATLY from month to month and range from useful to fun to "what the?"… The mini monthly subscription is $9.99 with free shipping.
The Homespun Chics received this box for review. This post contains affiliate links. All opinions are 100% our own.
---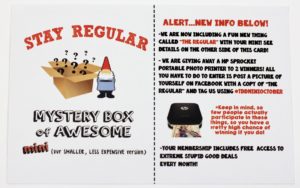 Each month, a select number of subscribers are randomly chosen to receive an extra cool item inside their Mystery Box of Awesome! (This applies to both Mini and Regular-size subscriptions.) This card provided details on what surprise is upcoming for November – and the rules have changed! To be in the running for the surprise, you need to post a photo on Facebook following the directions and using hashtag #TDDMINIOCTOBER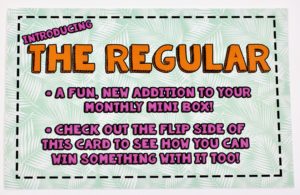 The Regular is a new feature, first appearing in the July 2017 Mini Monthly Box of Awesome!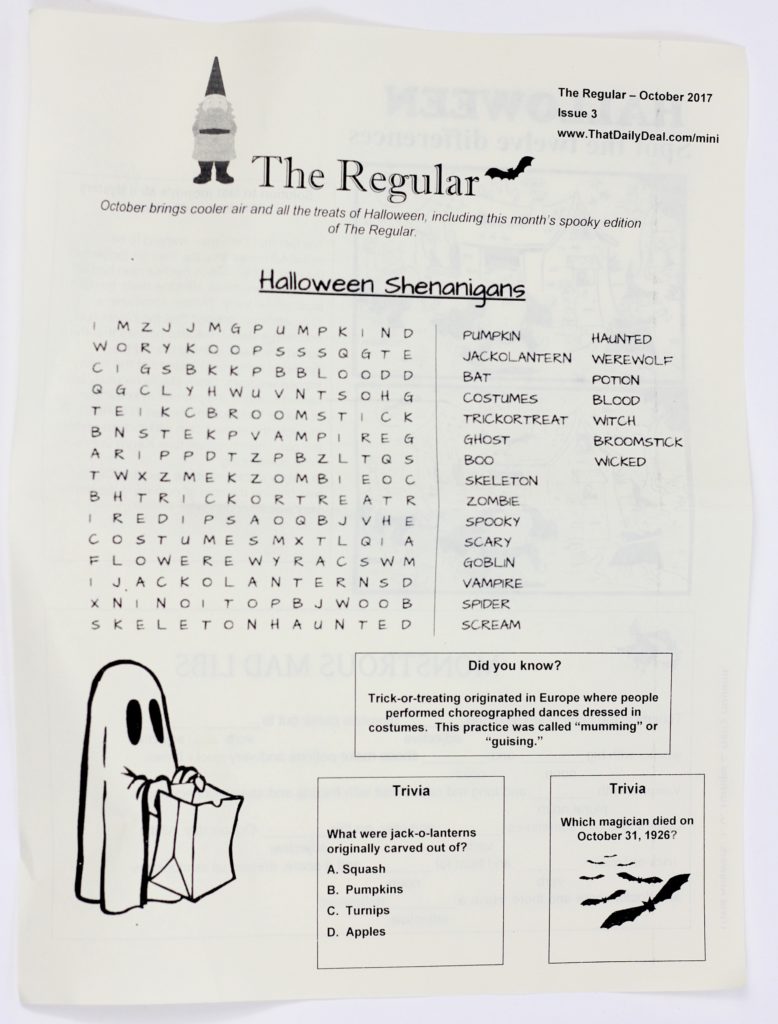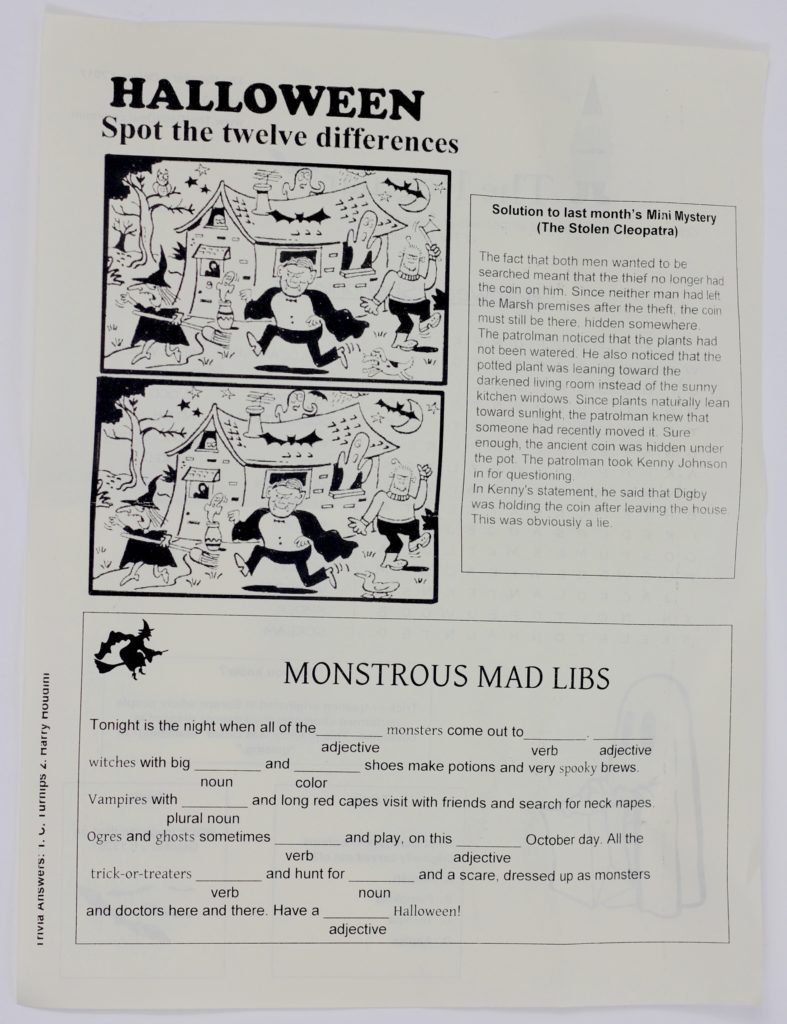 Here is Volume 1, Issue 4 of The Regular. This is a really fun page with a word search and trivia on the front and mad libs plus the grand reveal to September's mystery story on the back.
I think this is a great addition to the Mini Monthly Mystery Box of Awesome! It's perfect to fold and stick in my purse for those outing emergencies… you know what I'm talking about. It's when you find yourself in a waiting room or sitting in a car with a very bored toddler and you can't think of anything to entertain them.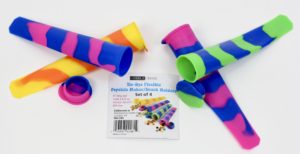 Cobble Creek Tie-Dye Flexible Popsicle Maker / Snack Holders – Buy 6 for $9.99
These are SO much fun to use! Mom purchased two similar silicone popsicle molds for Little G a year ago and we spent many days experimenting with the best liquids to freeze for popsicle madness. Turns out, juices don't work very well. Best things to freeze are blended fruits, smoothies, and yogurt. Even though it's getting colder outside, Little G can't resist "ice cream" from the freezer.
Added plus:  it's a much healthier option!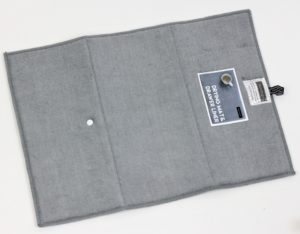 Harman Drying Mat & Drawer Liner – avail. on Amazon for $12.99
I was interested to see it called a drawer liner in addition to it being a drying mat. It never dawned on me to use a drying mat in a drawer… but I think it's genius! I was a little bummed when I first pulled this out of the bag since we have a (ridiculously) large drying rack already laying claim to valuable counter space by our sink, meaning we have zero counter space left for additional drying. But I just checked and voila! this will fit perfectly inside my knife drawer and actually helps prevent my kitchen knives from sliding around like crazy.
Worth mentioning:  the drying mat also folds in thirds and snaps for easy storage when not in use.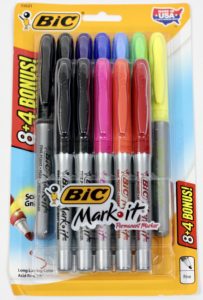 BIC Mark-It Fine Point Permanent Markers Assorted Colors – Buy 2 packs for $11.99
This is an item that is completely useful and makes me giddy to receive!  I may have a slight pen obsession… Okay, but really how can you go wrong with fine point permanent markers? So useful, so colorful, PLUS four black pens?! Yes. Please. Since these are permanent markers, I wouldn't suggest using them in coloring books as the ink does bleed to the backs of most paper (including standard cardstock). Great for labeling boxes, writing on posters, making signs, etc.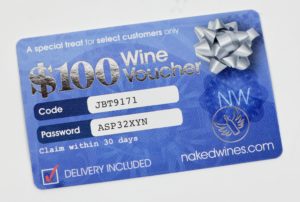 BONUS:  NakedWines.com Coupon
Normally I would blur out actual coupon codes in my reviews, but I will not be using this coupon so it's up for grabs! NakedWines.com is worth checking out if you have a passion for fine wines, supporting independent wineries, and/or are on a budget but want to make a great impression.
So what are you waiting for? Claim this $100 wine voucher from us and be on your way, you lucky devil!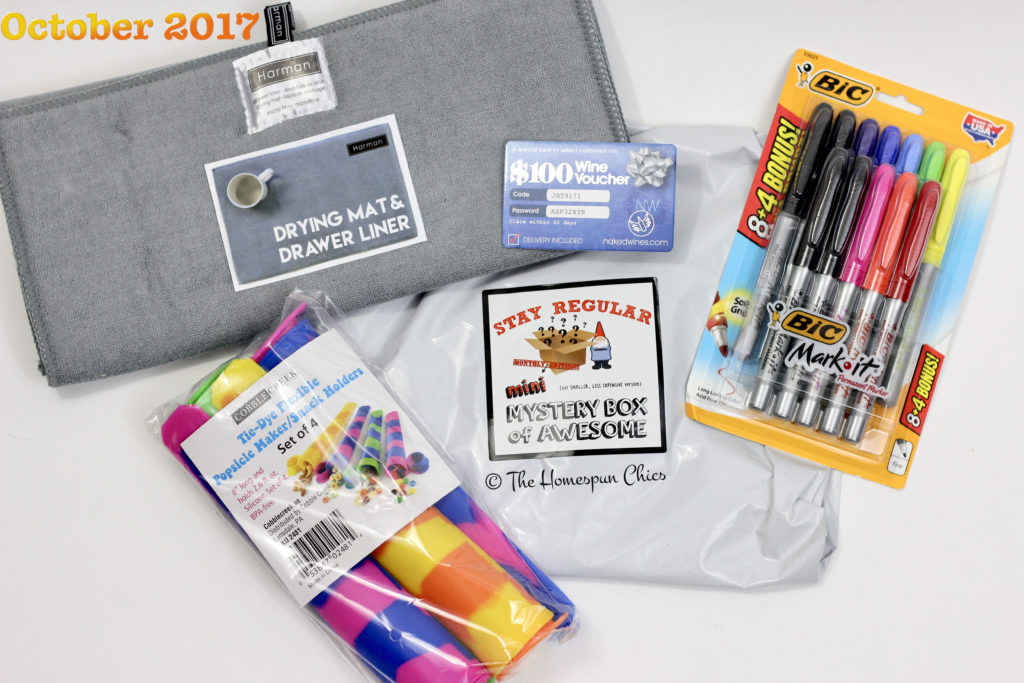 Total Value:  $25.65
Overall, I am really pleased with my package of goodies this month and feel there is tremendous value in what I received. I mean look at it this way… the estimated value of the October 2017 Mini Monthly Mystery Box of Awesome is 150% above the $9.99 price tag!! Woohoo! But most importantly, we will use everything from this box and I don't need to give anything away.
I'm curious, what do you think of this month's Mini Monthly Mystery Box of Awesome?  Love it or leave it? Let me know in the comments below! 
Until next time! xo
Sarah