October 2017 Mini Monthly Mystery Box for Dogs Review
The Homespun Chics received this box for review. All opinions are 100% our own. This post contains affiliate links.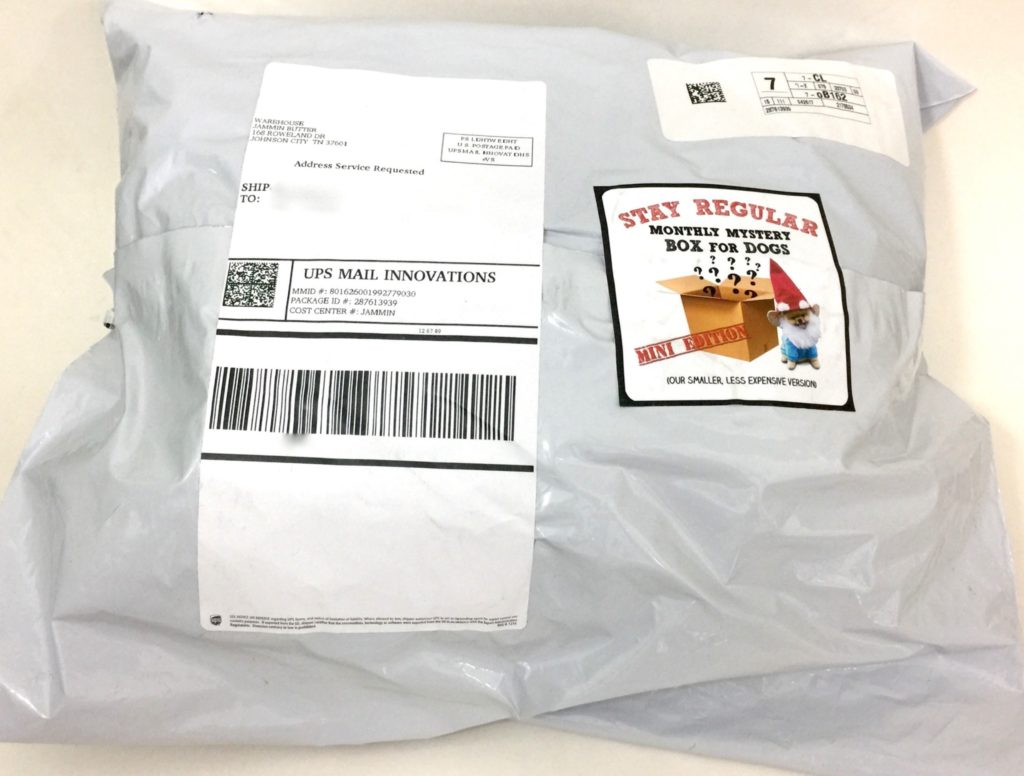 The Mini Monthly Mystery Box for Dogs is a new subscription by That Daily Deal and is a smaller, less expensive version of their Pet Treater box.
Love your dog but don't need a BIG box of stuff every month?  Treat your pup for $9.99/mo delivered!

Receive at LEAST 1 bag of treats (all made in USA or Canada) and one toy – The retail value is always worth more than $10 AND we ship it free!

Access to secret deals and add-ons!

Shipping schedule: All boxes ship between the 20th and 25th of the month. No hassle cancellations, but you won't want to.

---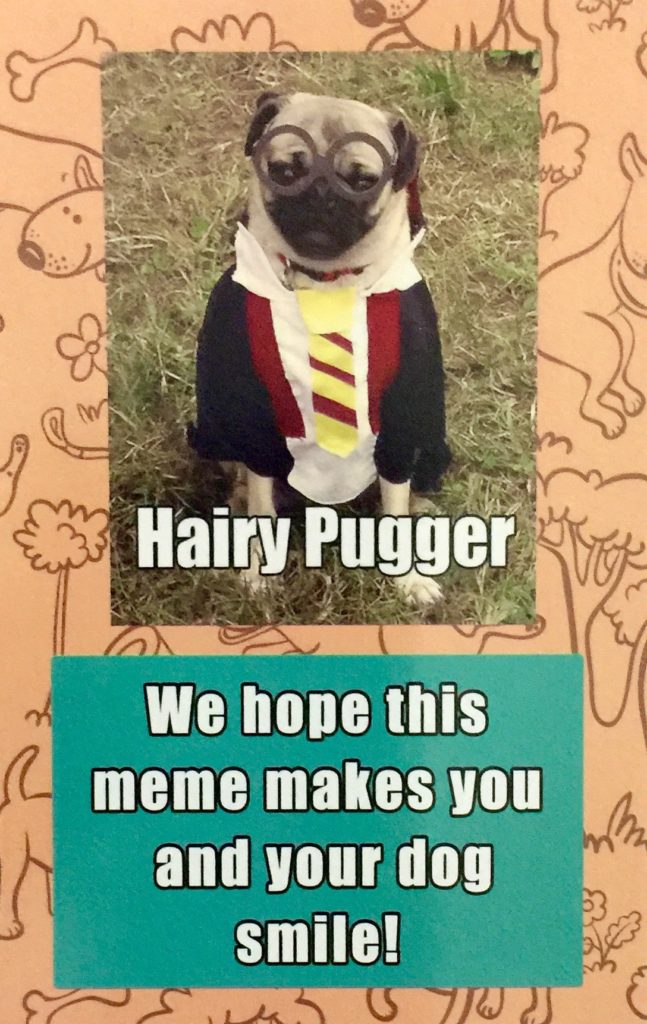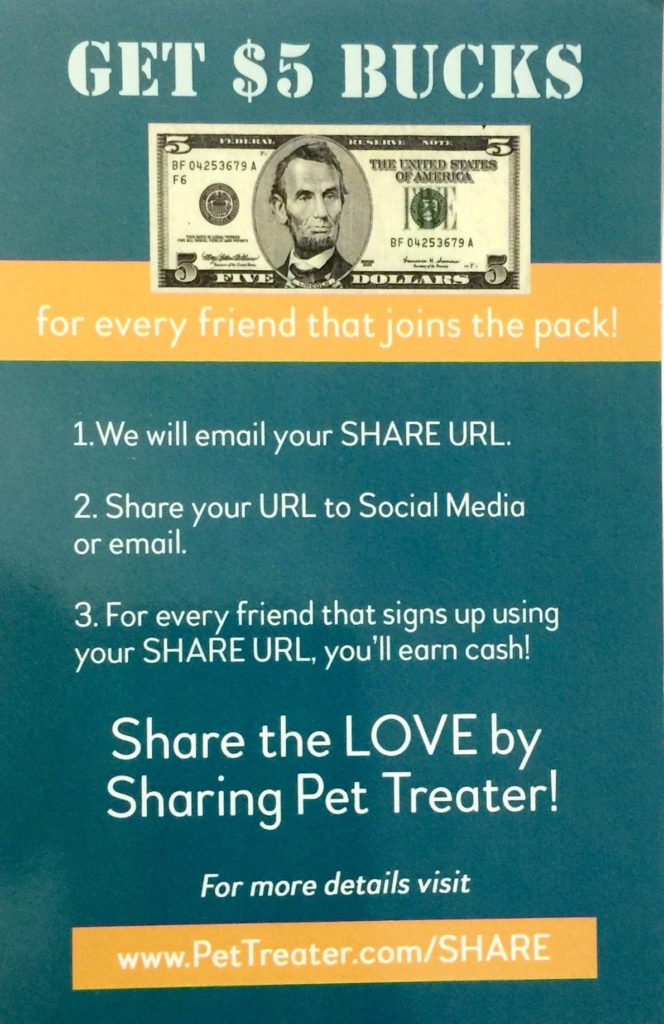 Pet Treater would love for you to bring your friends into the pack – and there is a nice $5 incentive to do so!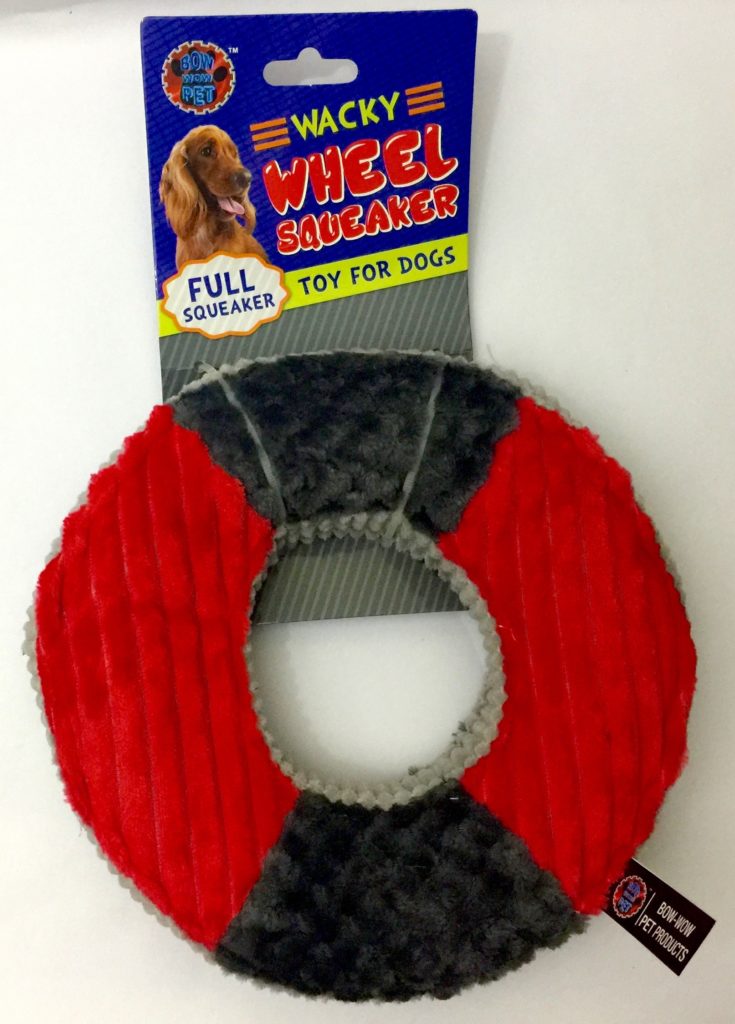 Bow Wow Pet – Wacky Wheel Squeaker Toy for Dogs
This is a sturdy squeaker toy with a soft chenille fabric cover and four separate interior squeakers. Great for a throw toy or a pull toy.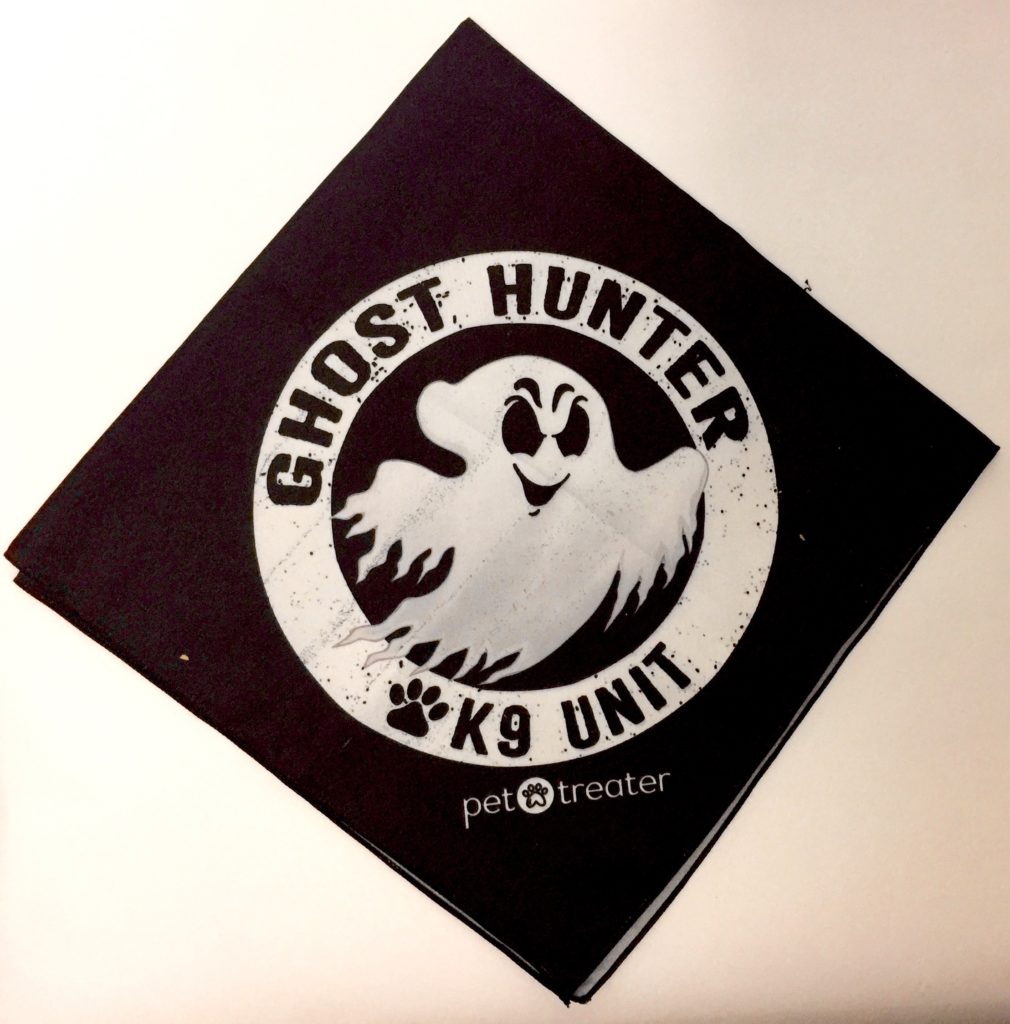 Pet Treater – Ghost Hunter K9 Unit Kerchief
This is a soft, cute kerchief and perfect for the October box! I didn't find a fabric tag on it but it feels like a poly blend, much more comfortable to wear around puppy necks than cotton.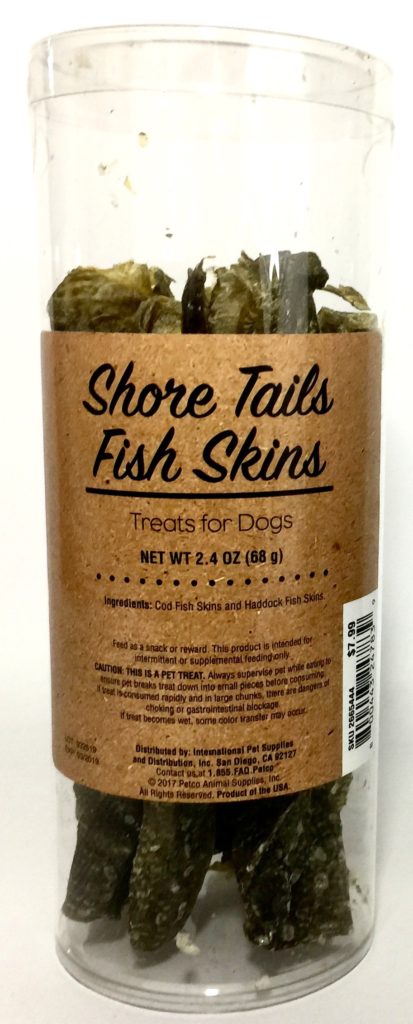 Petco – Shore Tails Fish Skins for Dogs 2.4 oz ($7.99)
My dogs LOVE these crunchy, tasty cod fish skins and haddock fish skins! I couldn't find this particular brand but I have gone out of my way to purchased the dried, rolled up fish skins in the past because my pups get so excited by this fishy treat! A taste of the wild, I suppose!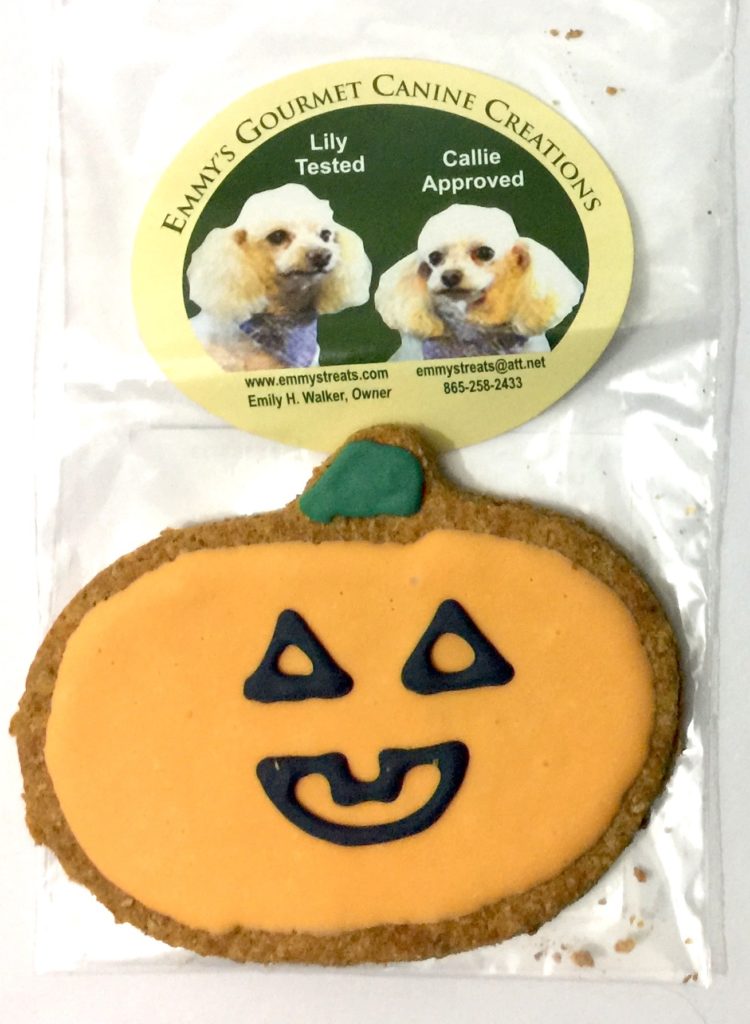 Emmy's Gourmet Specialty Treats – "Three Cheese Pleasers"  ($2.50)
All of Emmy's treats are made in Tennessee using fresh, high quality ingredients. My dogs (and my granddog, too!) love these. This one is perfect for the month and it looks good enough for ME to eat!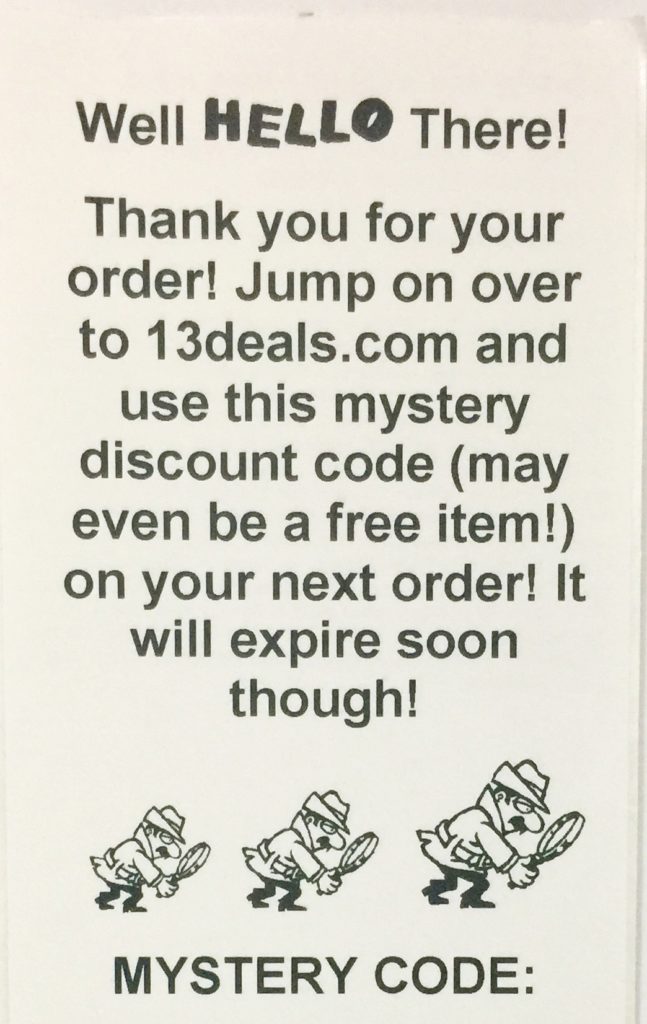 We received a mystery code from 13deals.com! They always have all kinds of items over there at rock bottom low prices!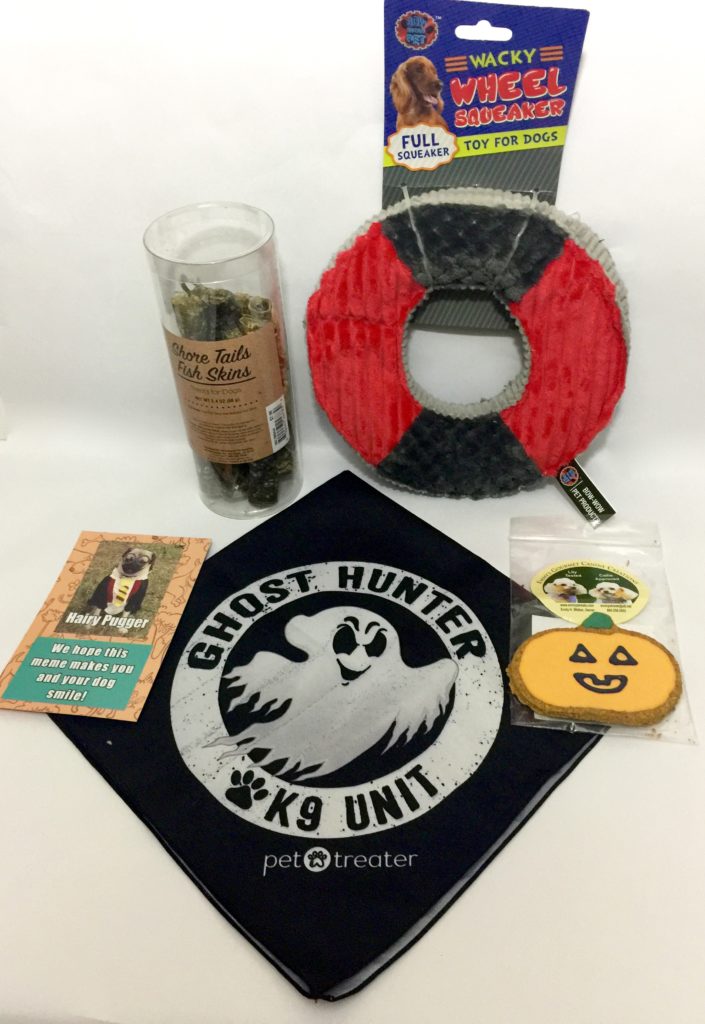 I wasn't able to calculate a retail value for the dog toys & treats in the October 2017 Mini Monthly Mystery Box for Dogs but it definitely was more than double the $9.99 monthly cost. This is a small sample of the dog stuff found in the monthly Pet Treater box! This little mystery box gives you the fun of a surprise toy and treat for your pets for a very low price!