October 2017 CrazyCatLadyBox Review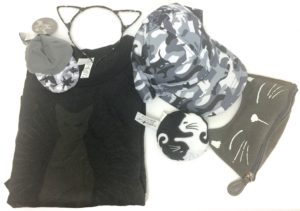 CatLadyBox is the first-ever monthly subscription box "purrfectly curated just for cat ladies"! Each box contains 2-3 unique cat-themed items for the modern day cat lady (jewelry, clothing, tchotchkes, art, home décor, and more) and if you upgrade to the CRAZY CatLadyBox, your felines will also receive 2 or more delightful gifts to tickle their whiskers.
CatLadyBox donates 5% of all profits to a different cat rescue organization each month plus supports independent artists and small businesses with their box contents.
The cost of the subscriptions: (the value will always be much more than what you paid)
The regular CatLadyBox – $34.99/month
The CRAZY CatLadyBox – $39.99/month
With all of them, you can sign up month-to-month or with a 3-month or 6-month plan where you prepay for that many boxes at a time. "The more you pay for ahead of time, the cheaper per box! The regular CatLadyBox can go as low as $31.33/month and the CRAZY CatLadyBox can be as low as $36/month." You can cancel any time or just skip a subscription period if you want.
The Homespun Chics received this subscription box for review. All opinions are 100% our own.
---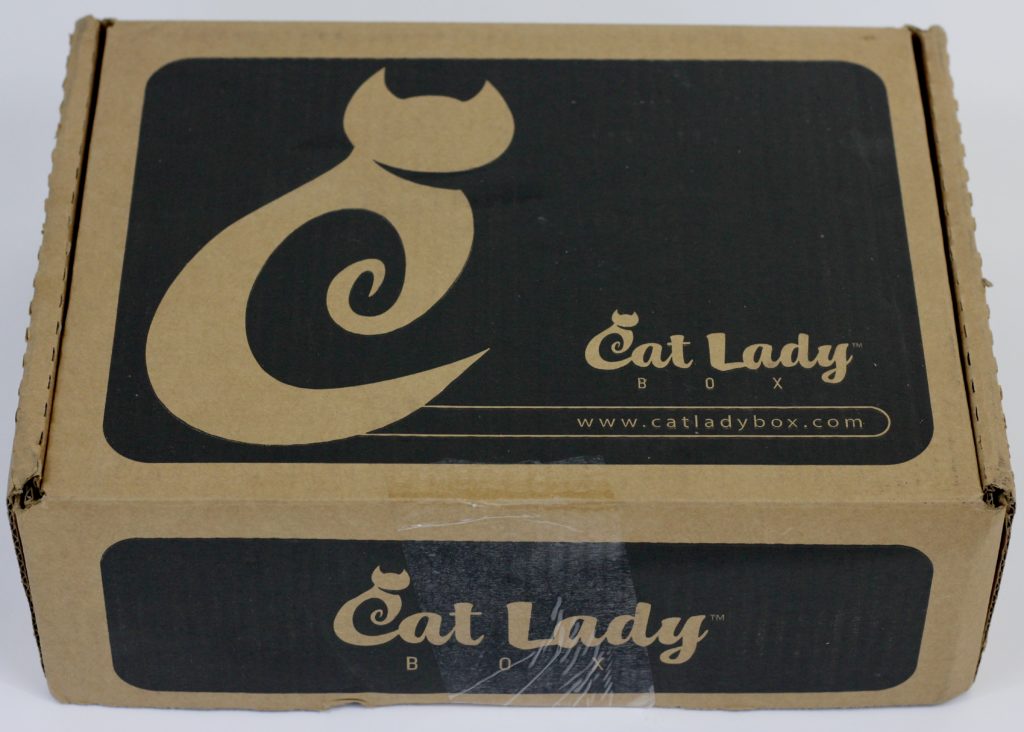 Theme: Black Cats Box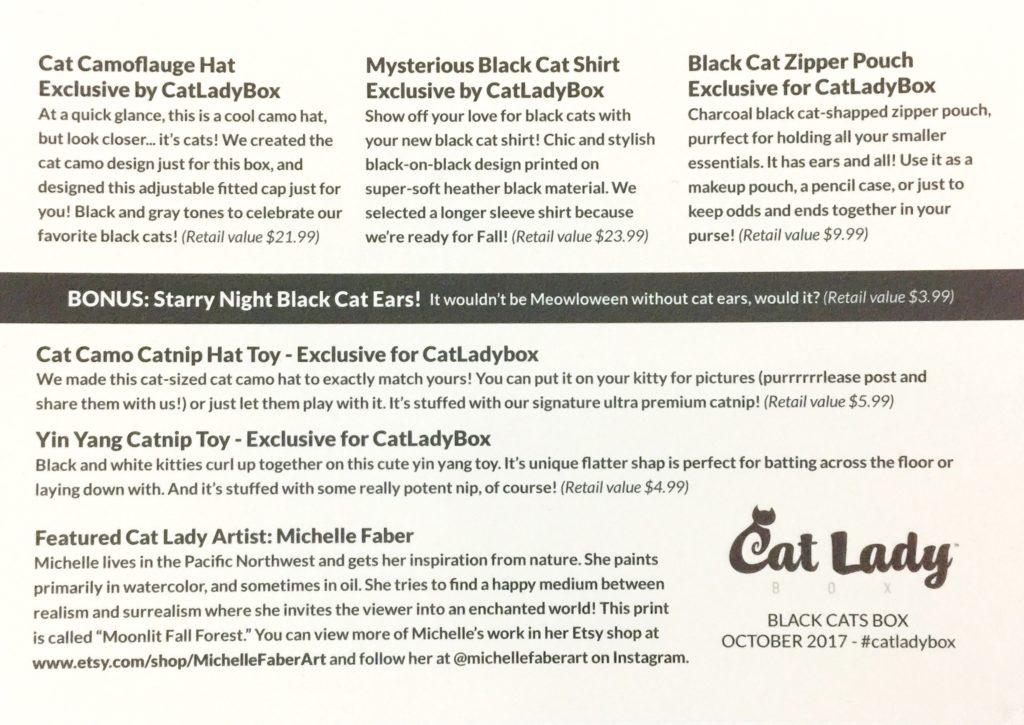 The product information card details everything in the box, including retail values. Everything is exclusive for CatLadyBox except the cat ears.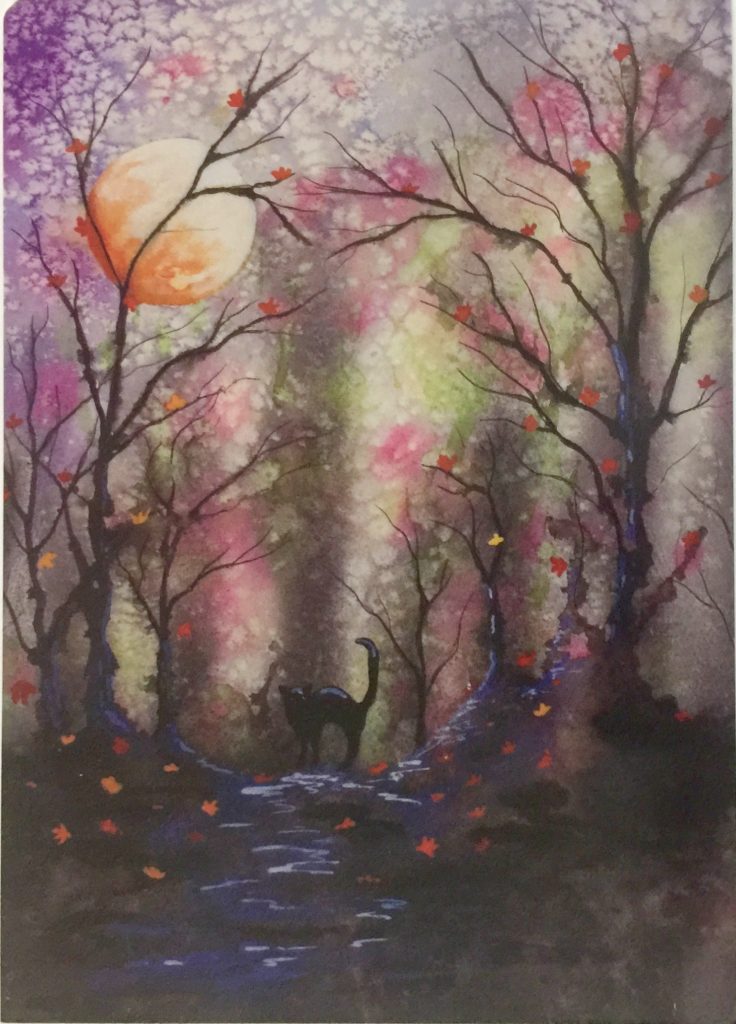 "Moonlit Fall Forest"
This month's featured cat lady artist is Michelle Faber. She paints enchanted worlds in watercolors, getting her inspiration from nature in the Pacific Northwest. You can find her work at www.etsy.com/shop/MichelleFaberArt.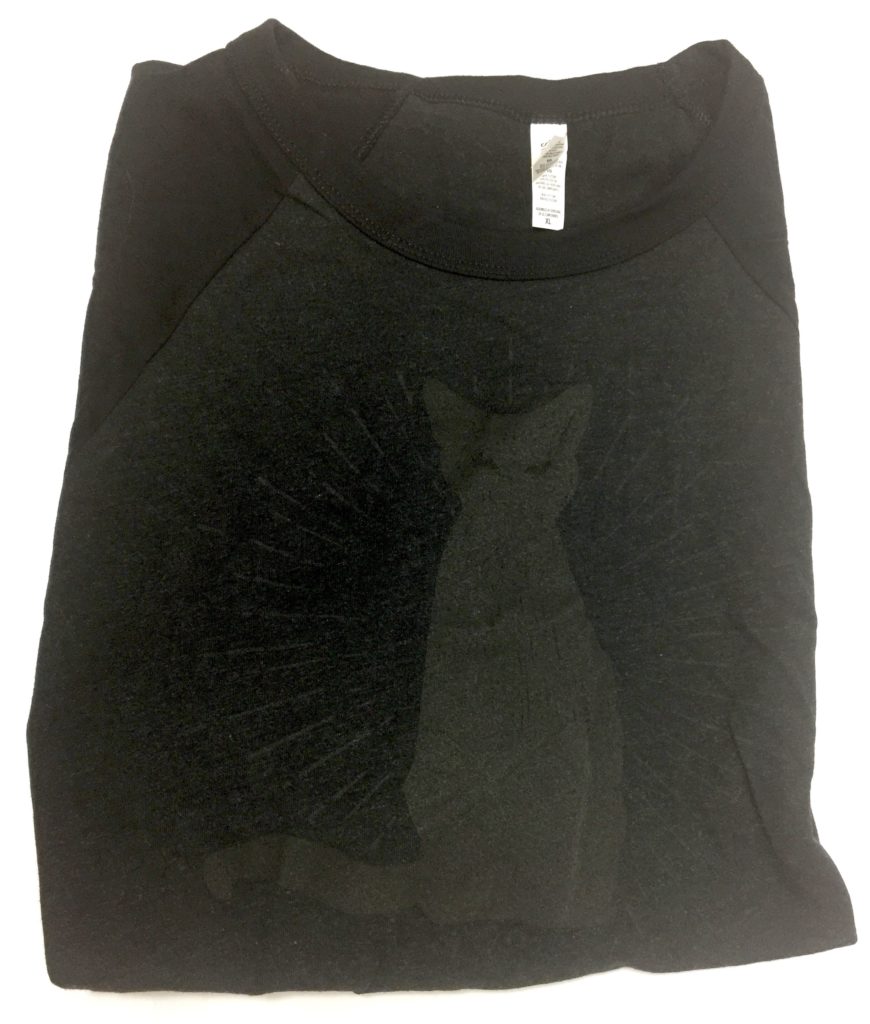 Mysterious Black Cat Shirt ($23.99)
I just love this soft long sleeve black tee shirt! It is 90% cotton and 10% polyester with raglan sleeves and a mysterious black cat on the front. This is perfect to wear this time of year, especially since the weather is starting to cool down.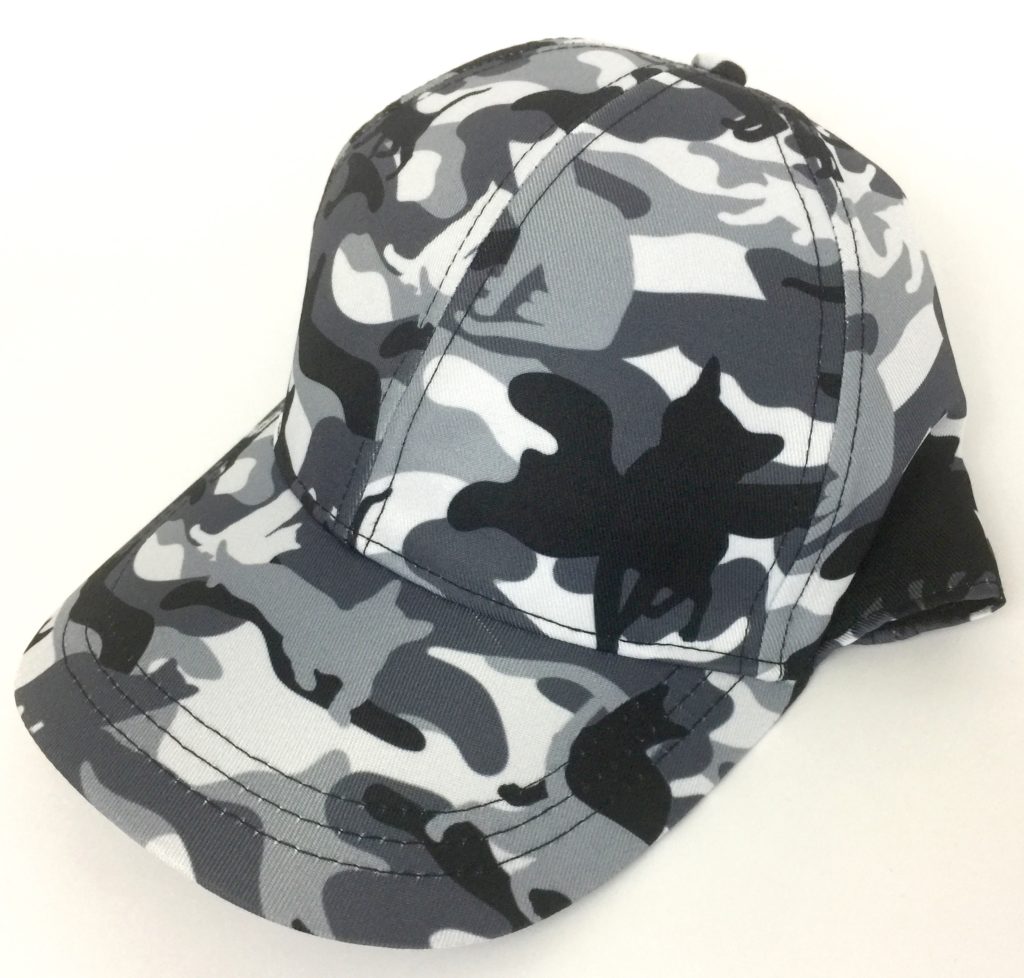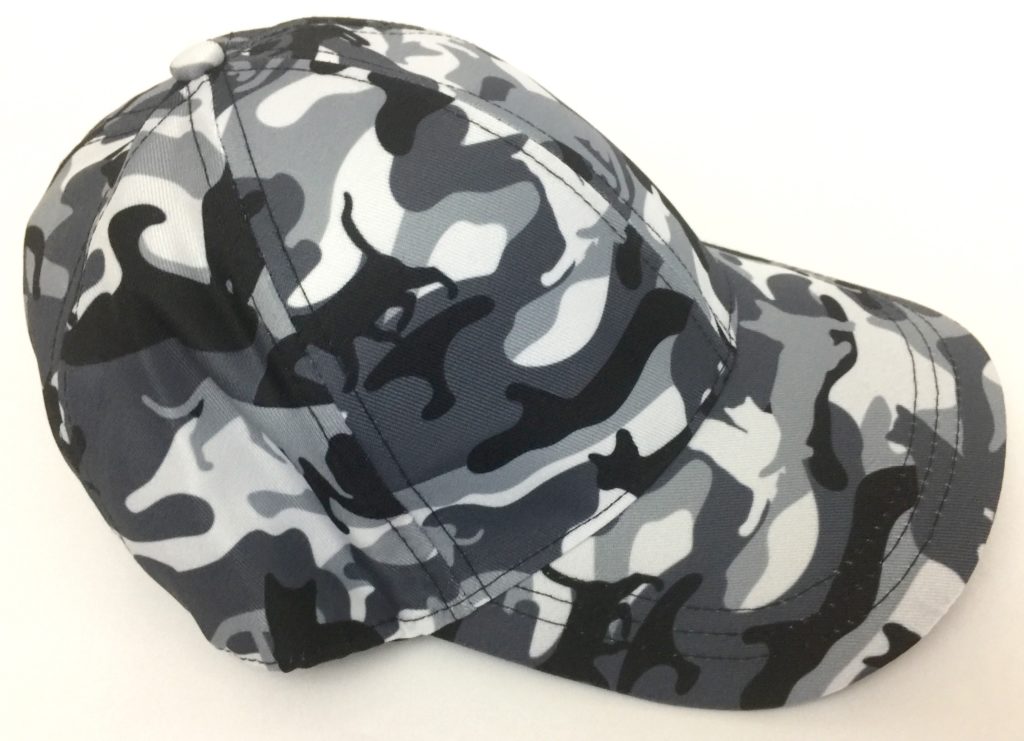 Cat Camoflauge Hat ($21.99)
This is an adjustable fitted cap with a cat camo design in black and gray tones. If you are a hat-wearing cat lady, this will be perfect for you to wear with the mysterious black cat tee shirt!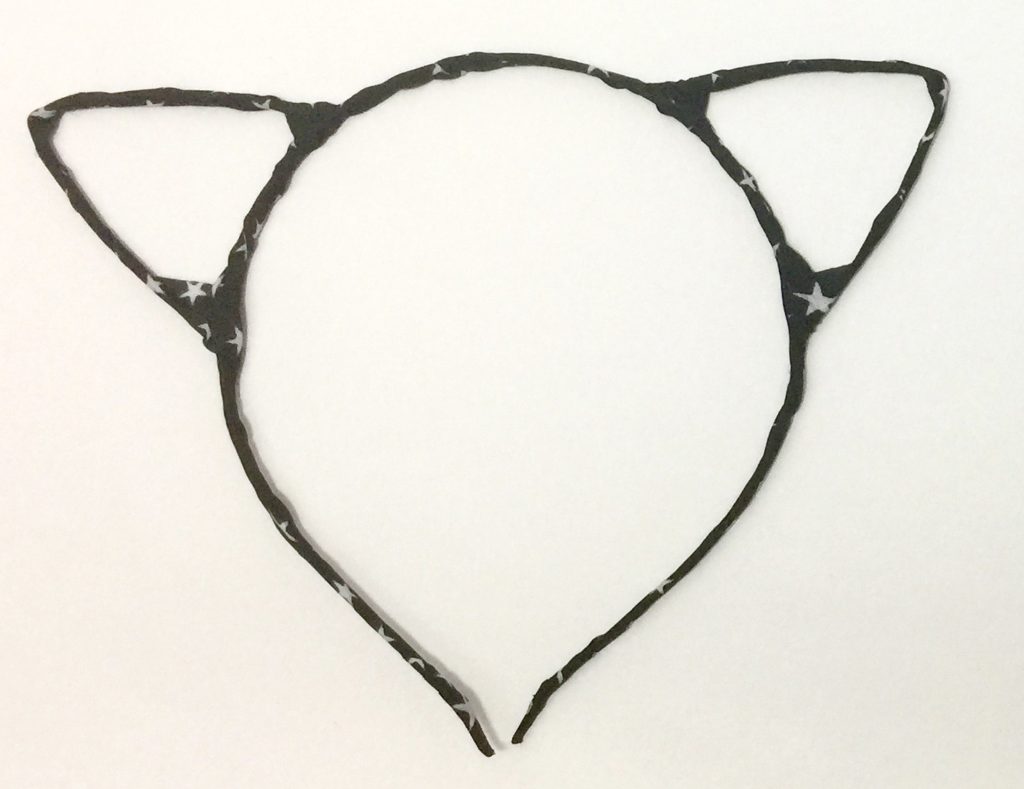 Starry Night Black Cat Ears ($3.99)
Cute cat ears to wear with your tee shirt if you aren't the cap-wearing type!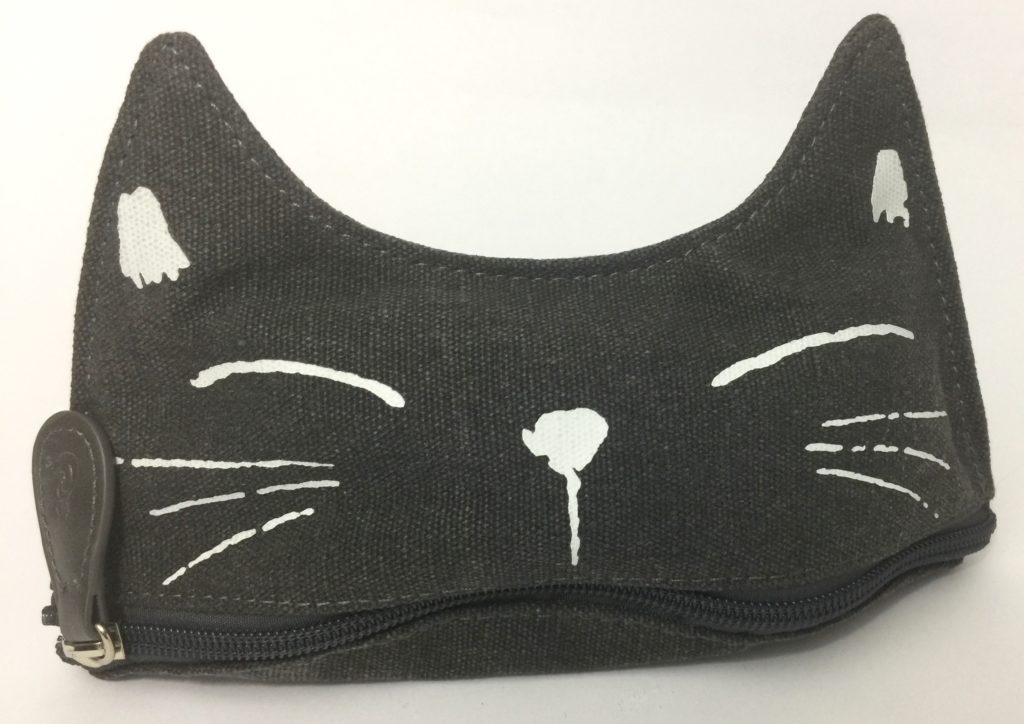 Black Cat Zipper Pouch ($9.99)
This cute kitty pouch is a heavy canvas hold-all complete with kitty ears!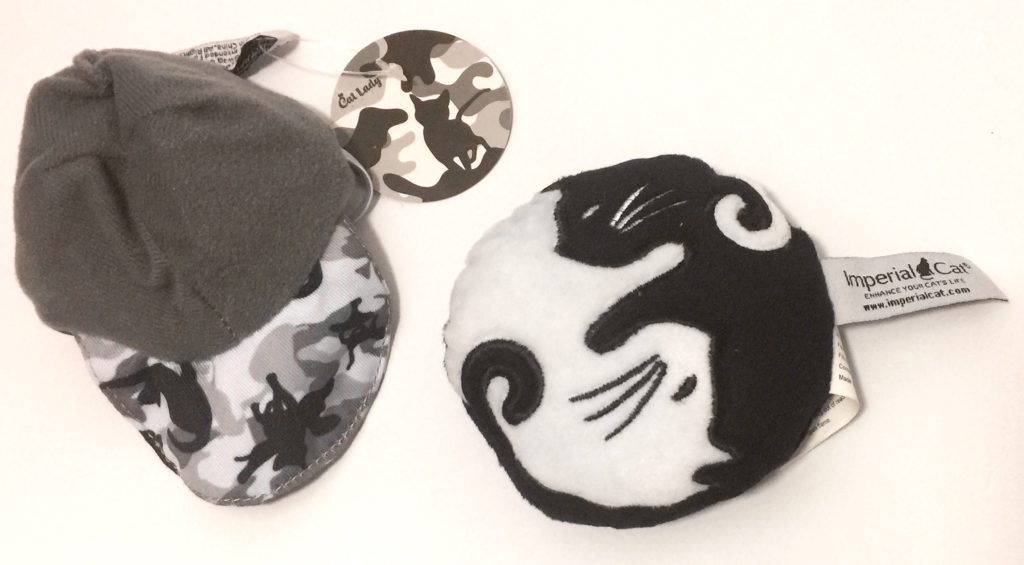 Cat Camo Catnip Hat Toy ($5.99)
This uber-cute cat toy is a match for your very own cat camo cap, complete with elastic to hold it on your kitty – if he/she will allow! And it is full of ultra-premium catnip for that party feeling!
Yin Yang Catnip Toy ($4.99)
This catnip toy is a yin-yang of two kitties curled up together. I swear I have seen my own gang in similar poses!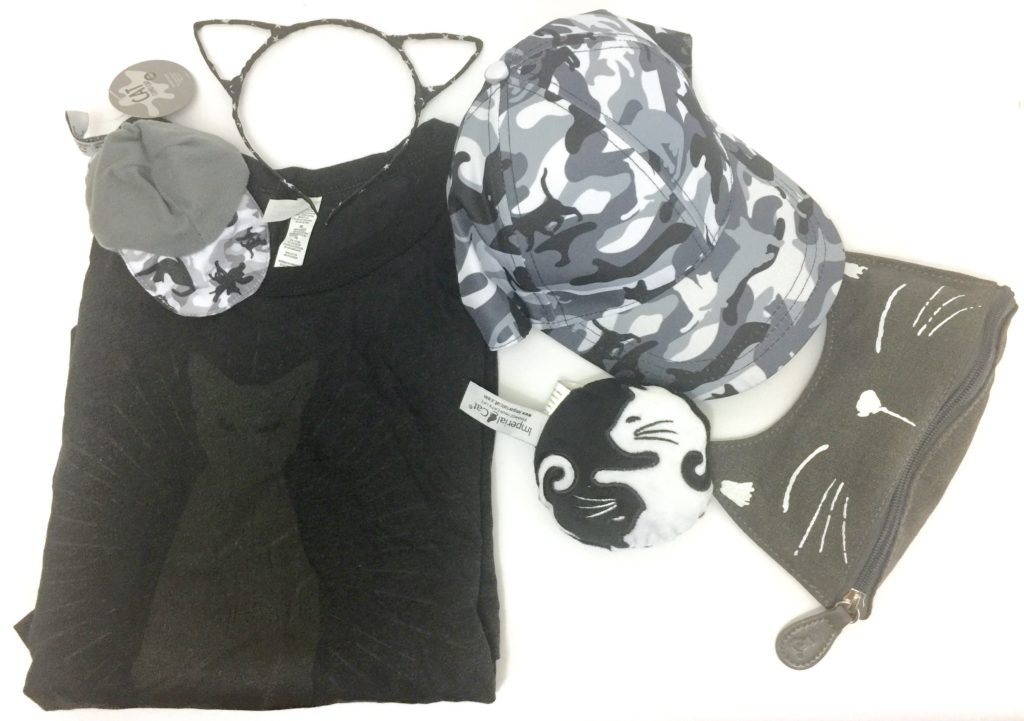 The retail value of the products in the October 2017 CrazyCatLadyBox came to $70.94. The tee shirt is perfect for me and I know I will wear it a lot this season! There is already lip gloss, a comb, and some odds and ends in the kitty pouch so now I can actually find those things down in my purse. And the cat camo cap will be a great Christmas gift for someone on my list.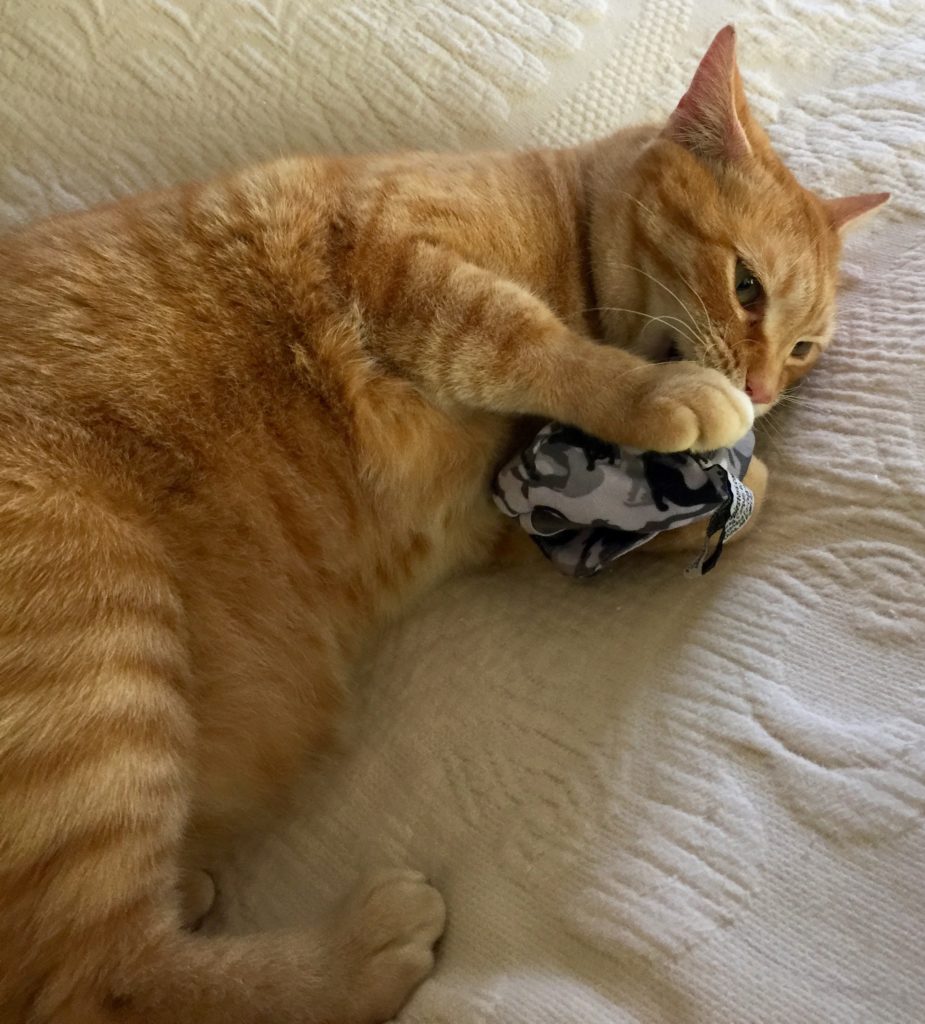 Ginger's bite of approval for the catnip camo hat!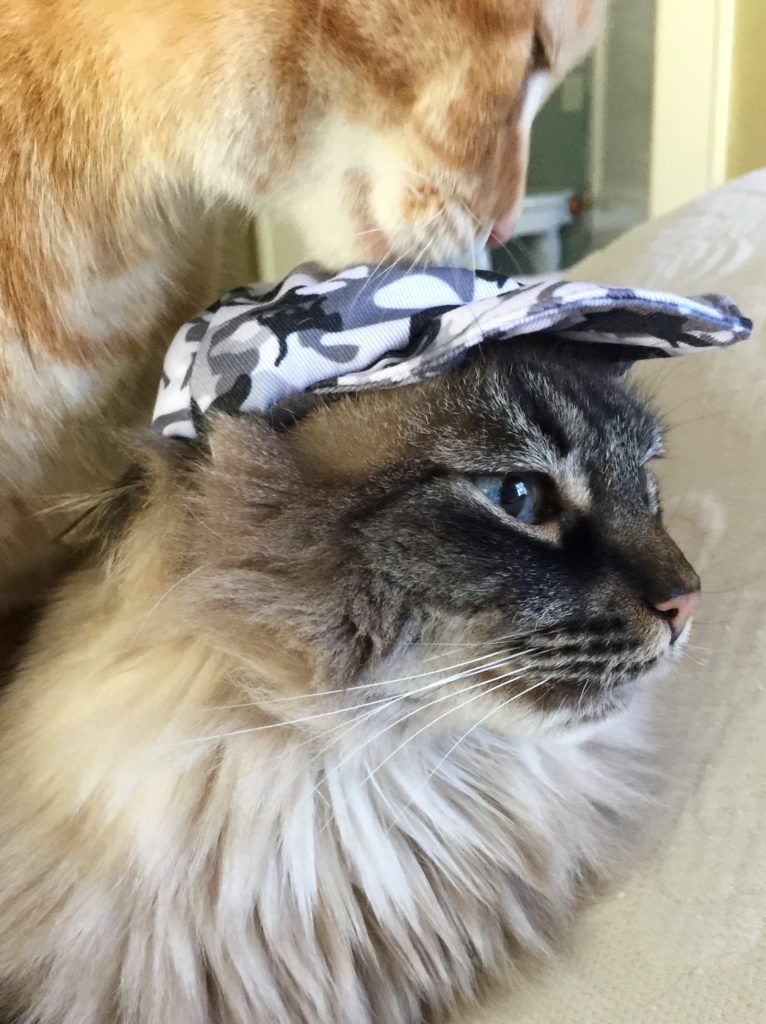 Is the hat for wearing or for biting? 
Have you tried CatLadyBox? Check out our reviews of past boxes! Head over to the CatLadyBox website to subscribe or to just order something from past boxes that you would love to have!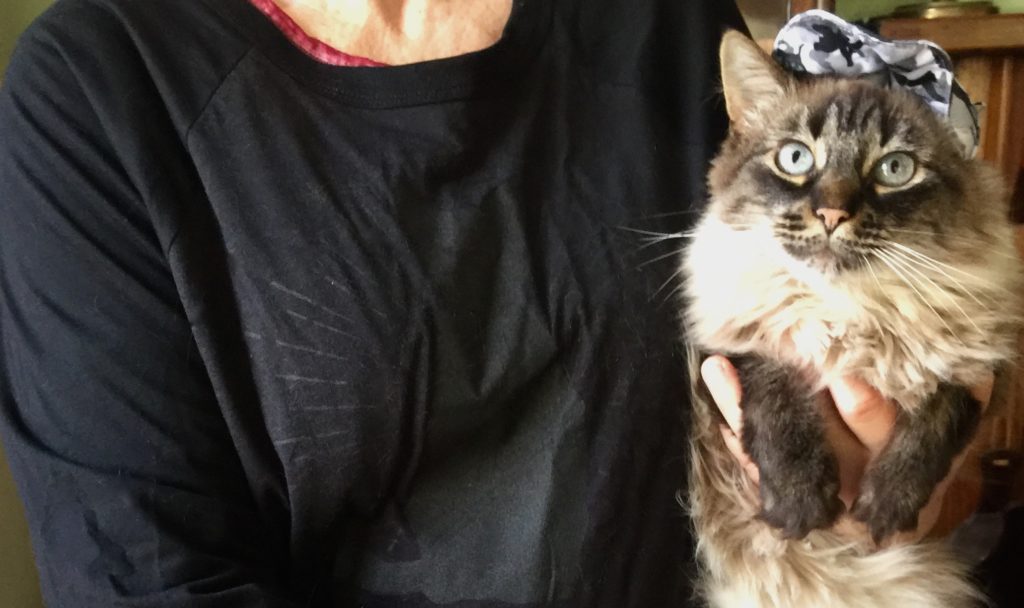 Khaki was the only one I could encourage into wearing the hat! So cute!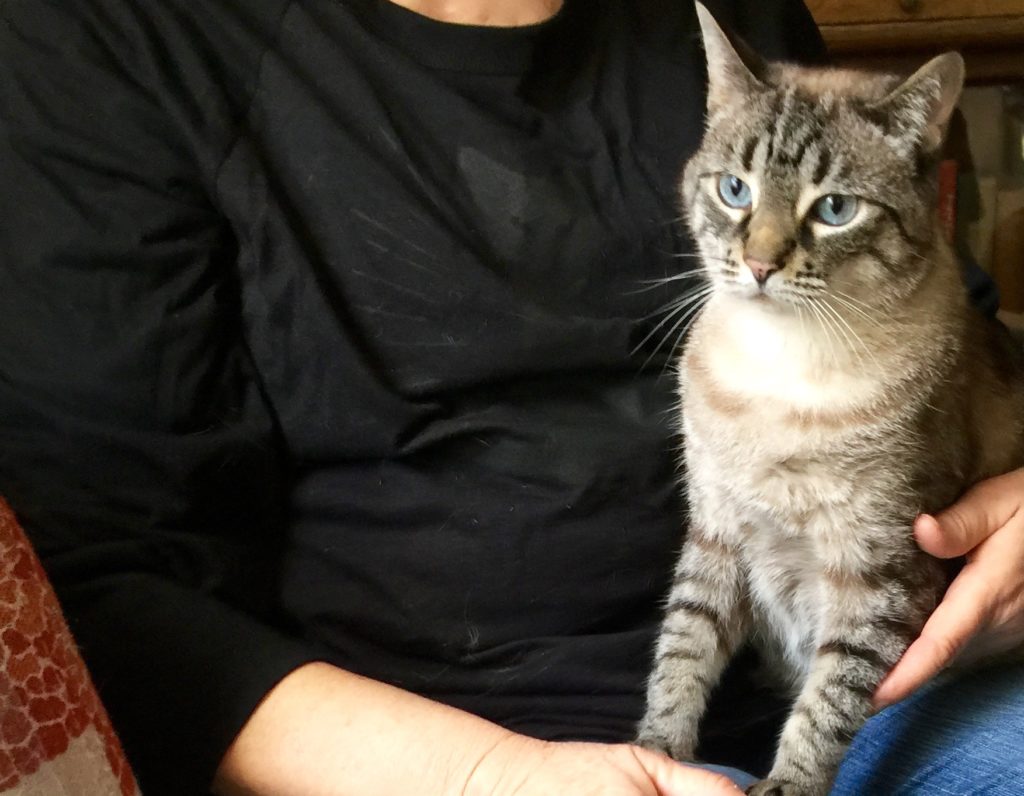 SuLin said I could hold her if I behaved myself but was pretty firm about the no-hat rule.