November 2017 Pet Treater Cat Pack Review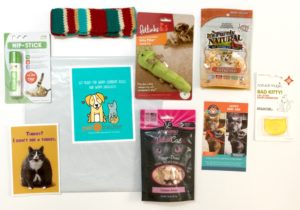 November 2017 Pet Treater Cat Pack
Cat Pack is a brand new monthly subscription of treats, toys, and goodies for your cat from Pet Treater! Currently they only have monthly subscriptions, shipping free to USA, and the cost for each box is $12.99.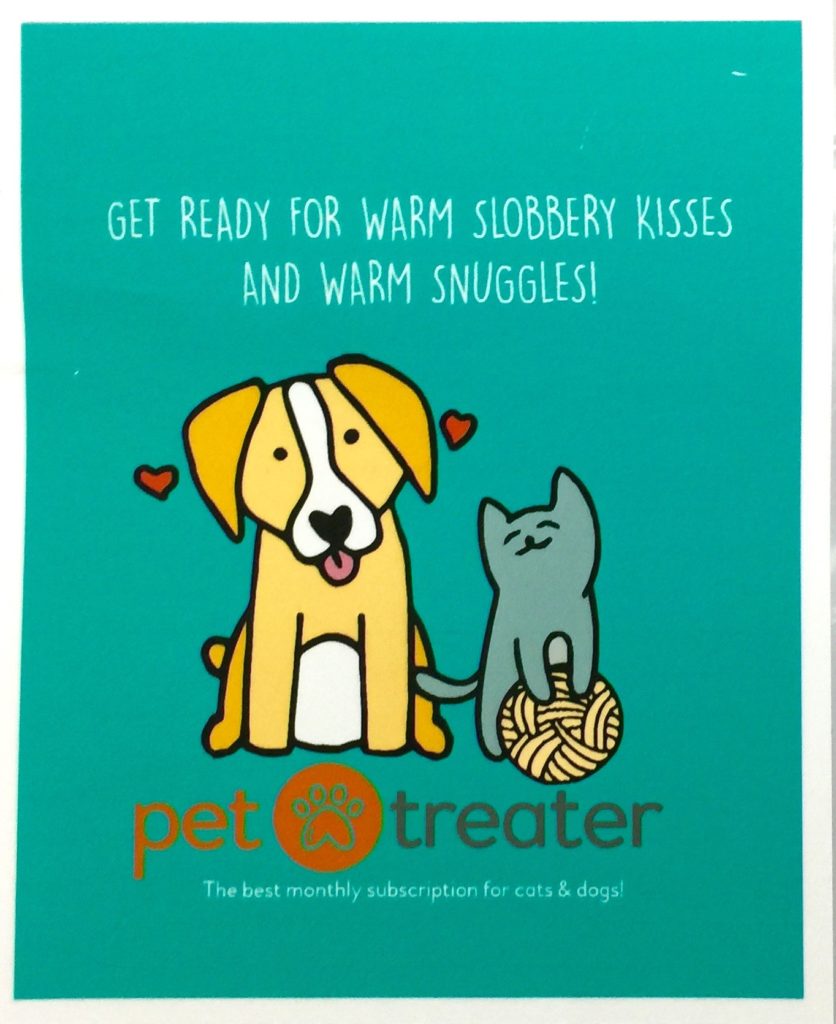 The Homespun Chics received this product for review. All opinions are 100% our own. This post contains affiliate links.
---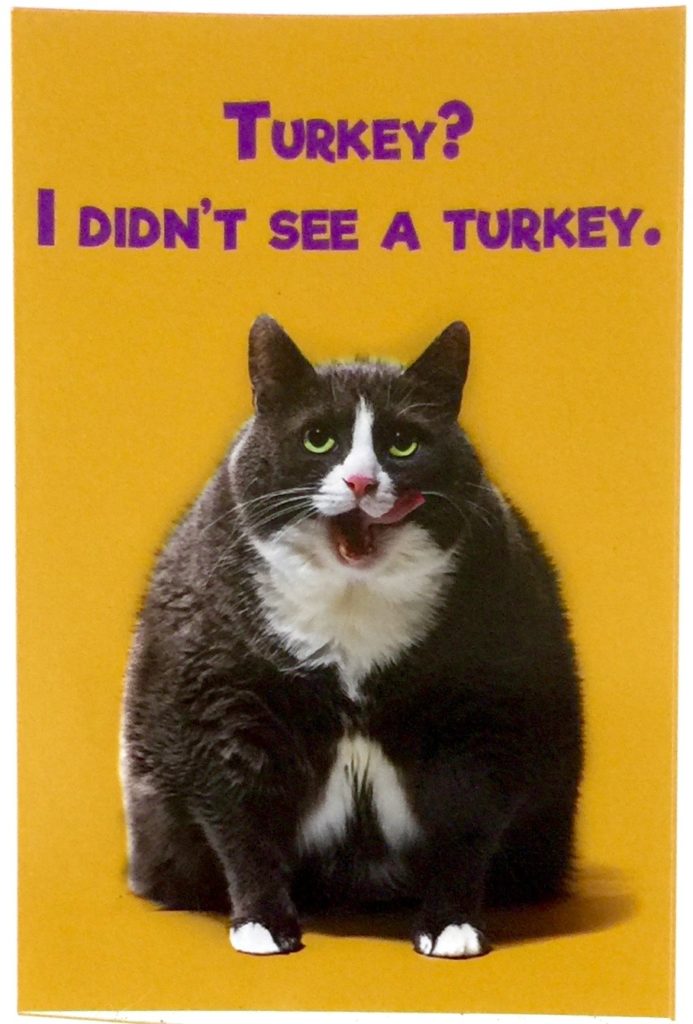 I think this cat might be related to at least one of mine!!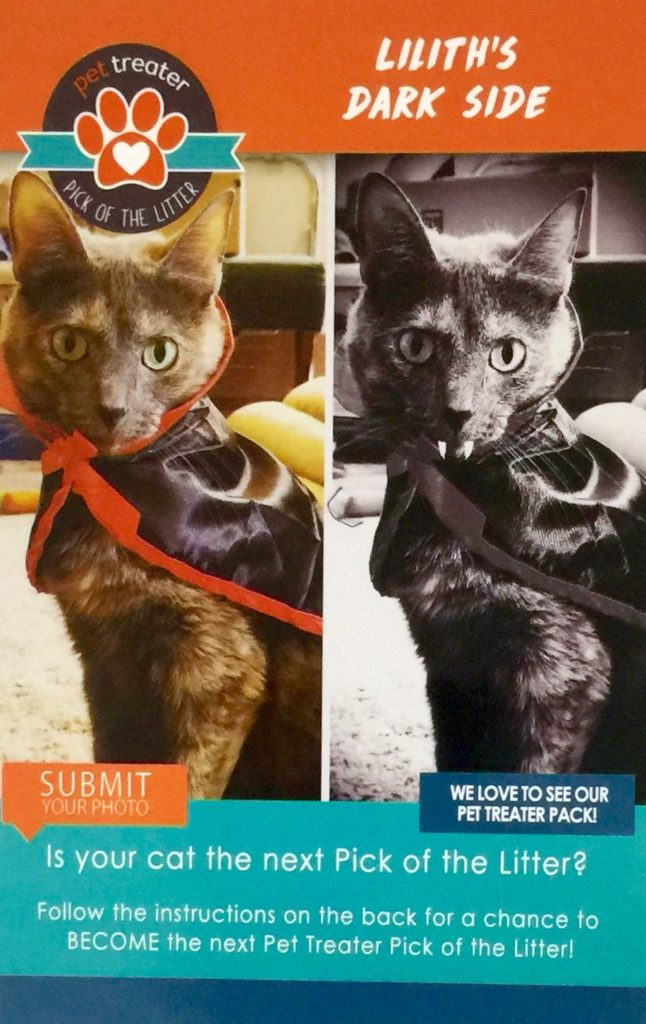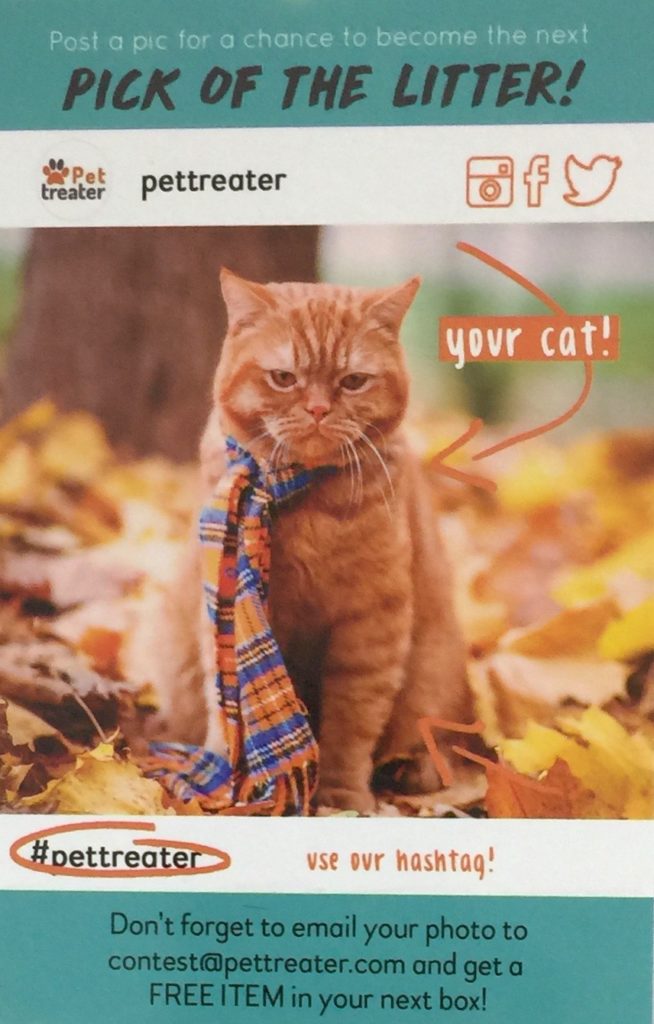 Pet Treater does not send a product information card and everyone does not receive the exact same items in their monthly bag. You can receive a free item in your next shipment by sharing on social media using the instructions on the card above.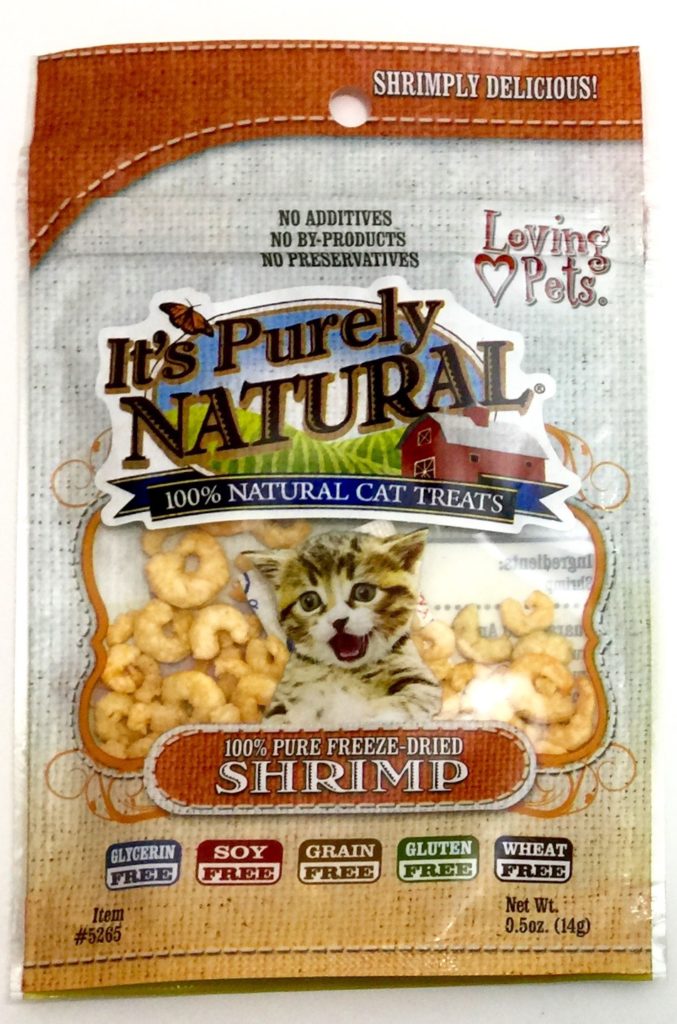 Loving Pets – It's Purely Natural 100% Pure Freeze Dried Shrimp .5 oz ($5.33)
This is pure shrimp in easy to chew cat-bite sized pieces. It contains no additives, by-products, or preservatives.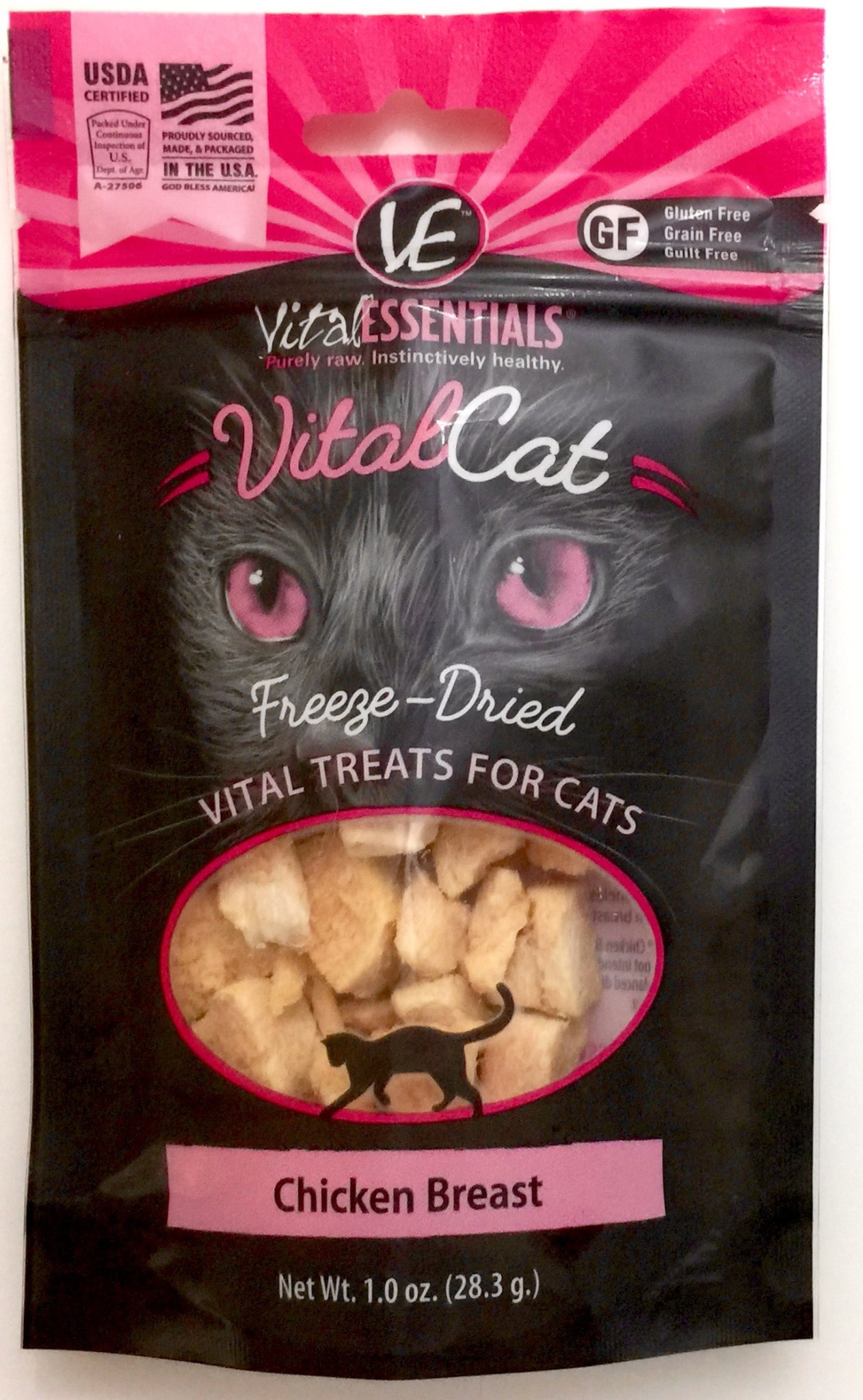 Vital Essentials – Freeze Dried Chicken Breast for Cats .5 oz ($4.43)
This is a bag of freeze dried chicken breast pieces. They are USA sourced from farm raised, free range chickens. There is nothing added – everything is all natural.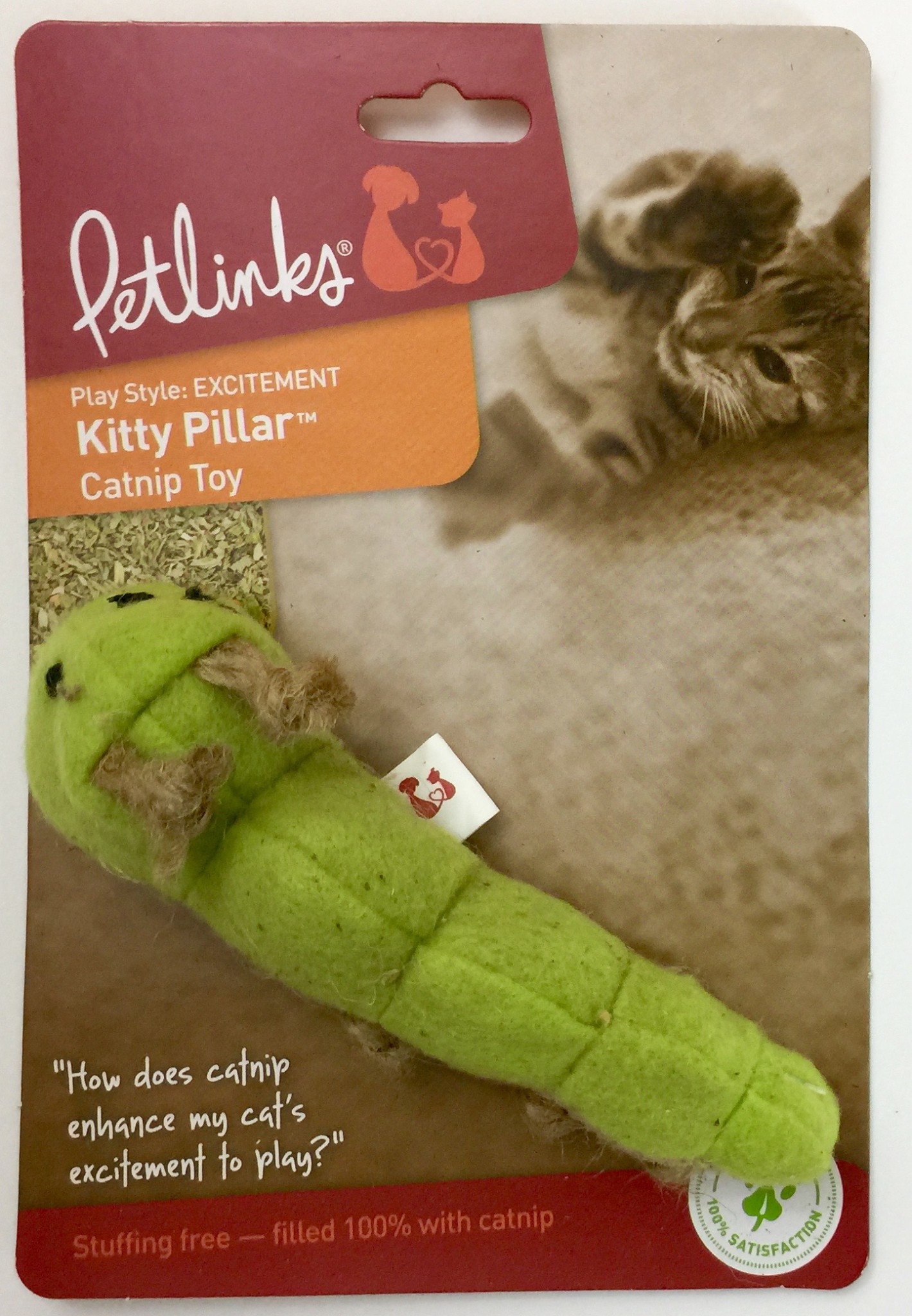 Petlinks – Kitty Pillar Catnip Toy ($7.72)
This caterpillar cat toy is stuffing free & packed with 100% pure catnip that is grown and processed without pesticides and chemicals. My kitties will love this!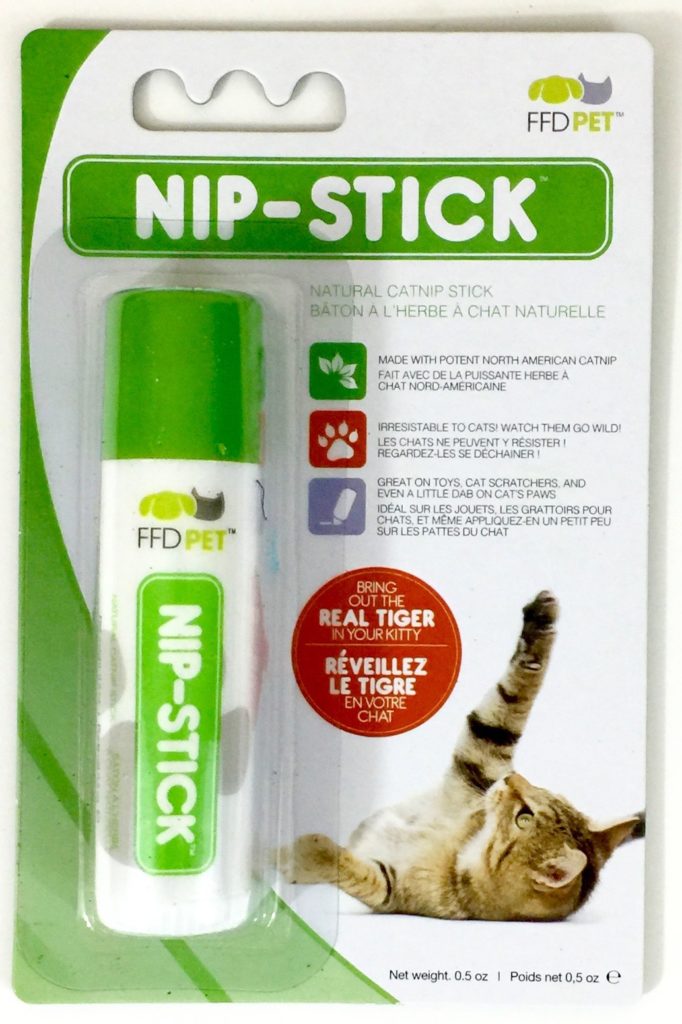 FFDPet – Nip-Stick .5 oz ($7.67)
This is a natural catnip stick made with potent North American catnip in an easy to use twist tube. Great on toys, cat scratchers and even a little dab on cat's paws to keep them active and working off that Thanksgiving turkey!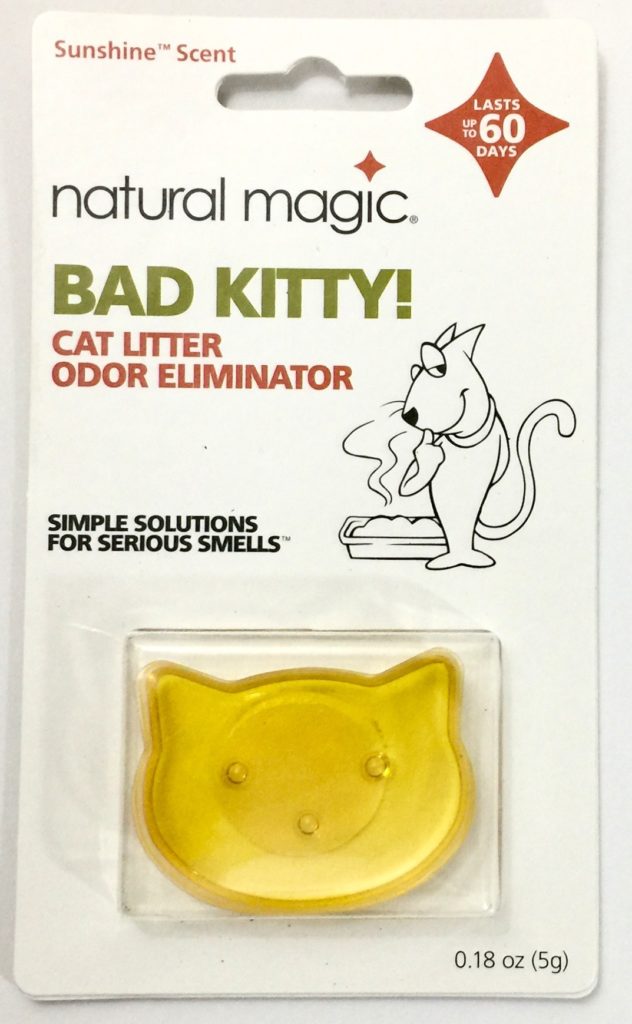 Natural Magic – Bad Kitty Cat Litter Odor Eliminator .18 oz ($3.75)
This is a gel tab that you stick on the underside of the litter box lid or side of the pan to eliminate odors. It has a sunshine scent and lasts for up to 60 days. Sounds wonderful to me!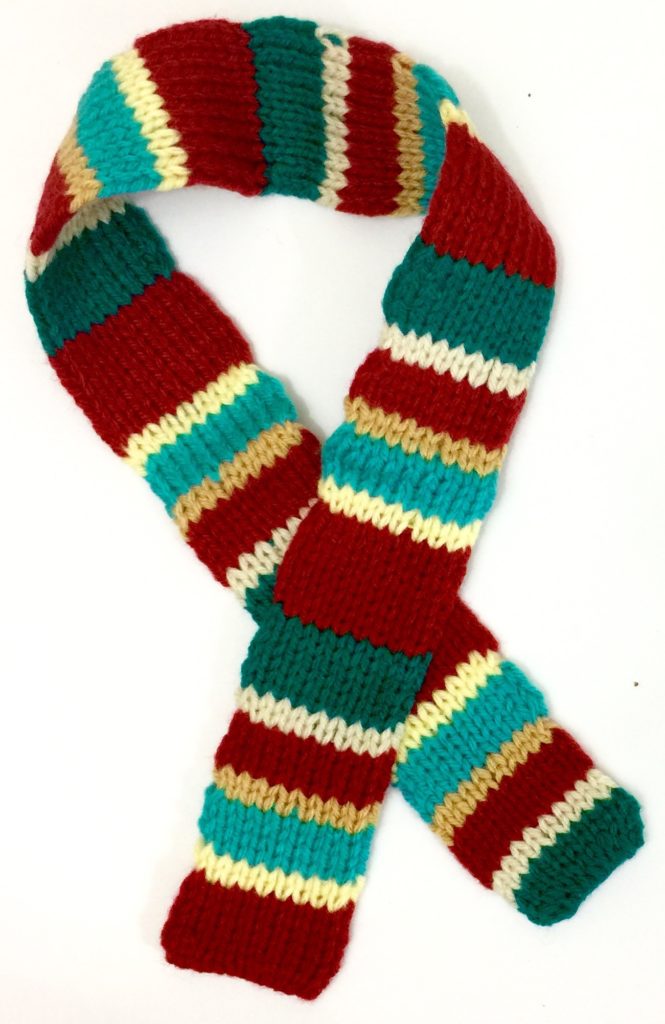 Knitted Kitty Scarf
This is a very cute scarf just the right size for a kitty or small dog. My cats don't wear collars so are not used to having things around their necks but I did manage to get a few photos after a bit of calming everyone down. A few bribes with their new kitty treats didn't hurt, either!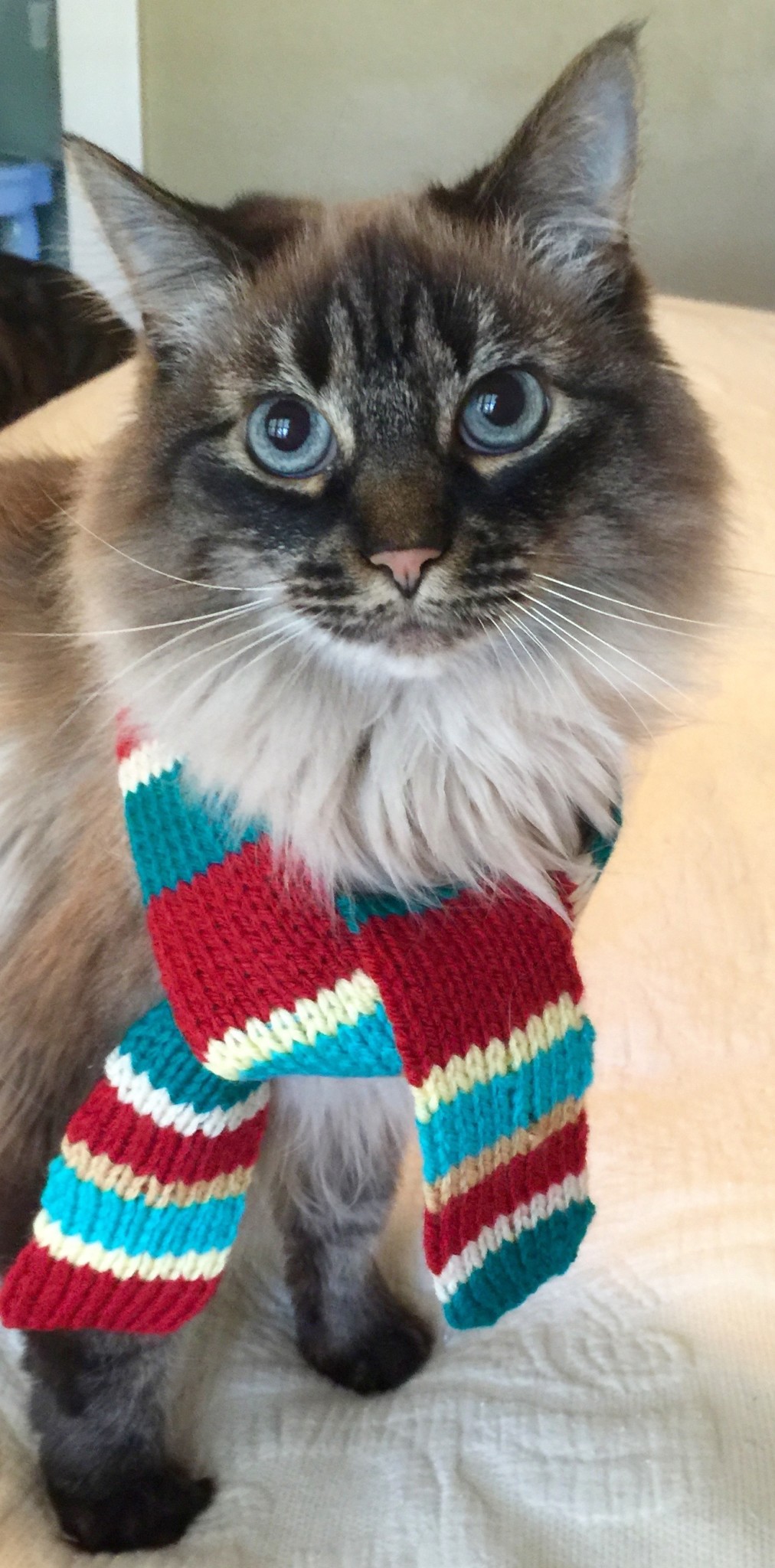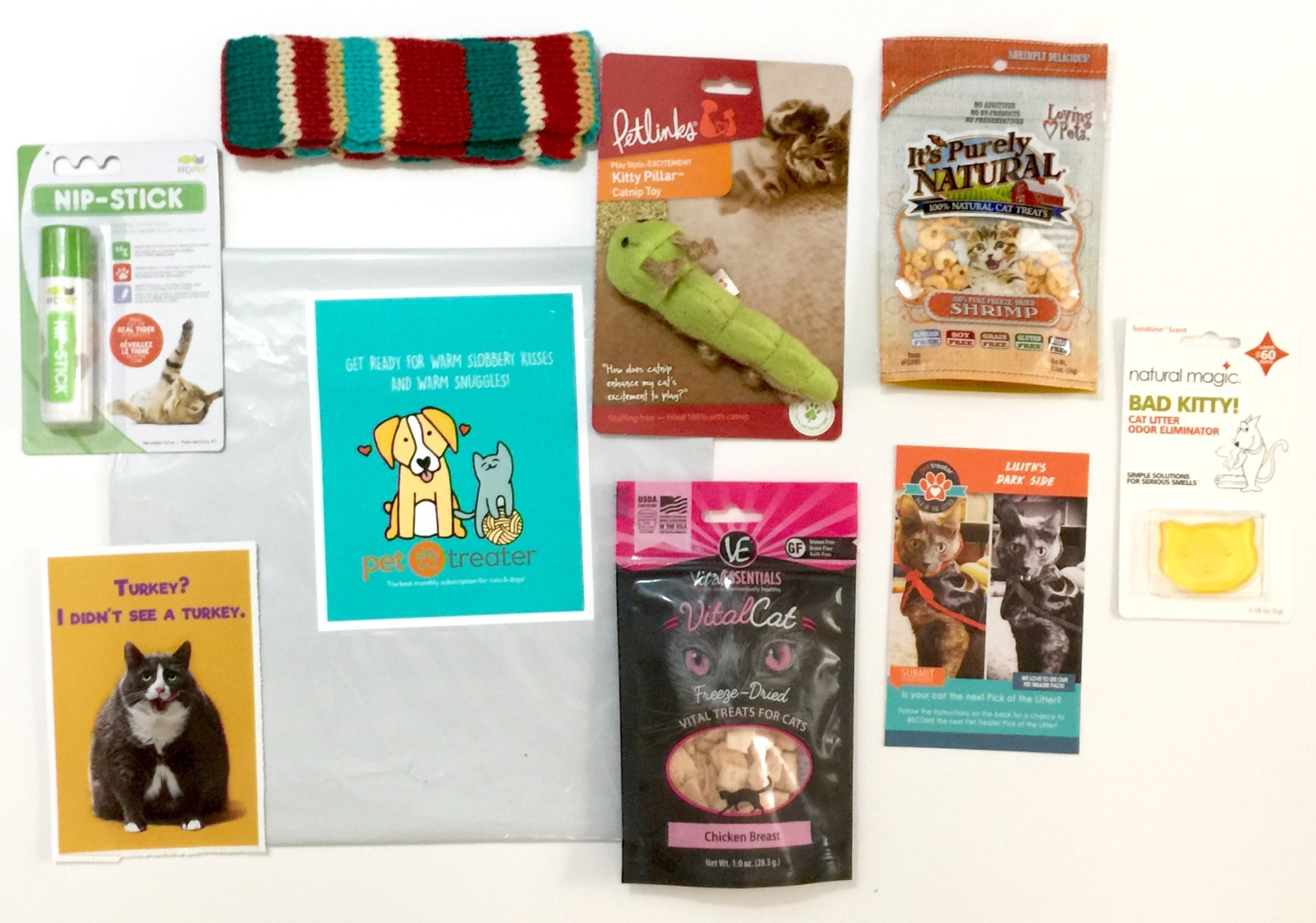 The retail value of the kitty products in the November 2017 Pet Treater Cat Pack came to approx. $29.90. That is a bit of guesswork as I have no price for the cute scarf but at $12.99/box, the value is more than twice the cost. And so far each and every Pet Treater Cat Pack has been full of quality products that my pets love and we can always use!