November 2017 Peaches & Petals Review
The Homespun Chics received this box for review. All opinions are 100% our own. This post contains affiliate links.
November 2017 Peaches & Petals
Peaches & Petals is a monthly subscription box for women that sends fun, hand-curated items that "exemplify the woman who's not afraid of adventure." Items may include beauty products, home decor, jewelry, trinkets, and fashion accessories! Each month, Peaches & Petals releases a spoiler item and/or theme, which is announced in advance of the next month's box.
The cost is $19.99 per month and ships to all U.S. states, including Hawaii and Alaska! Subscribers in these locations will pay an additional $7.00 for shipping costs. The newest shipping date is around the 16th of each month.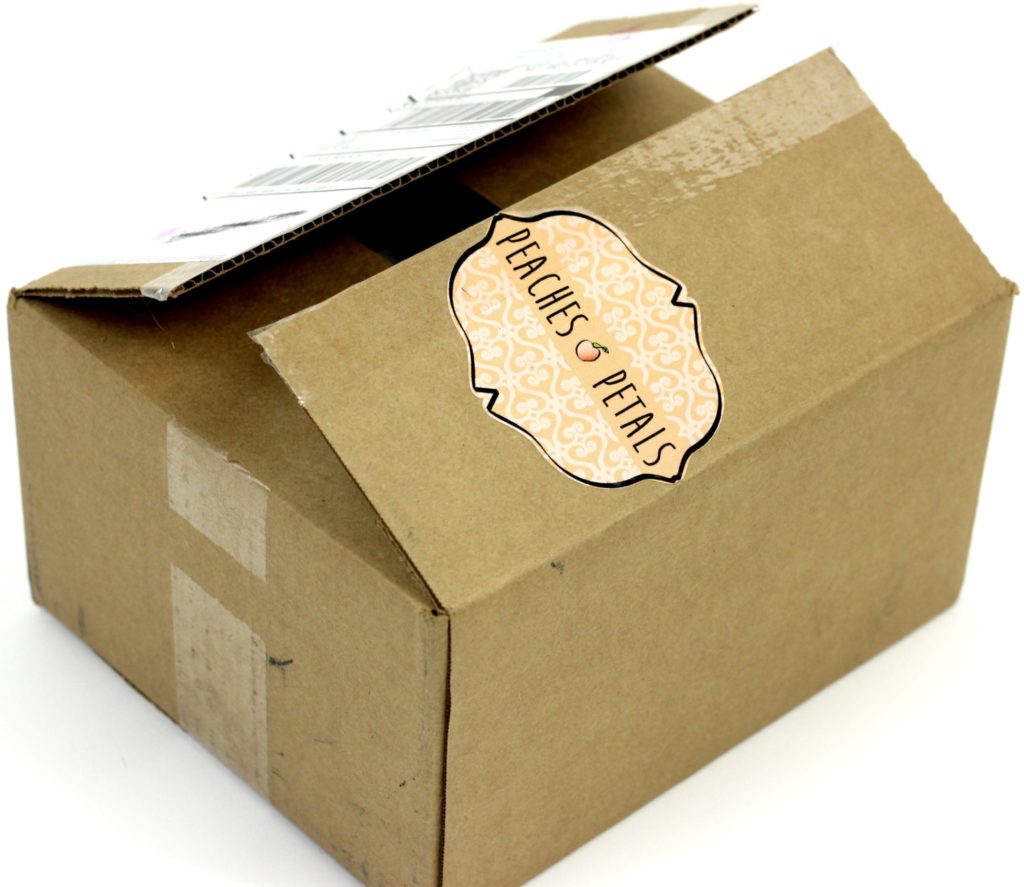 NEW subscribers can use the code PEACH10% to save 10% off ANY length subscription!
*Coupons are for first-time subscribers only and cannot be combined.
Additional Subscription Options:
3-Month Subscription:  $59.97
6-Month Subscription:  $119.94
12-Month Subscription:  $239.88
All subscriptions auto-renew once the subscription term is finished. Cancellation is simple, so no worries if you're looking to just try it out at first!
---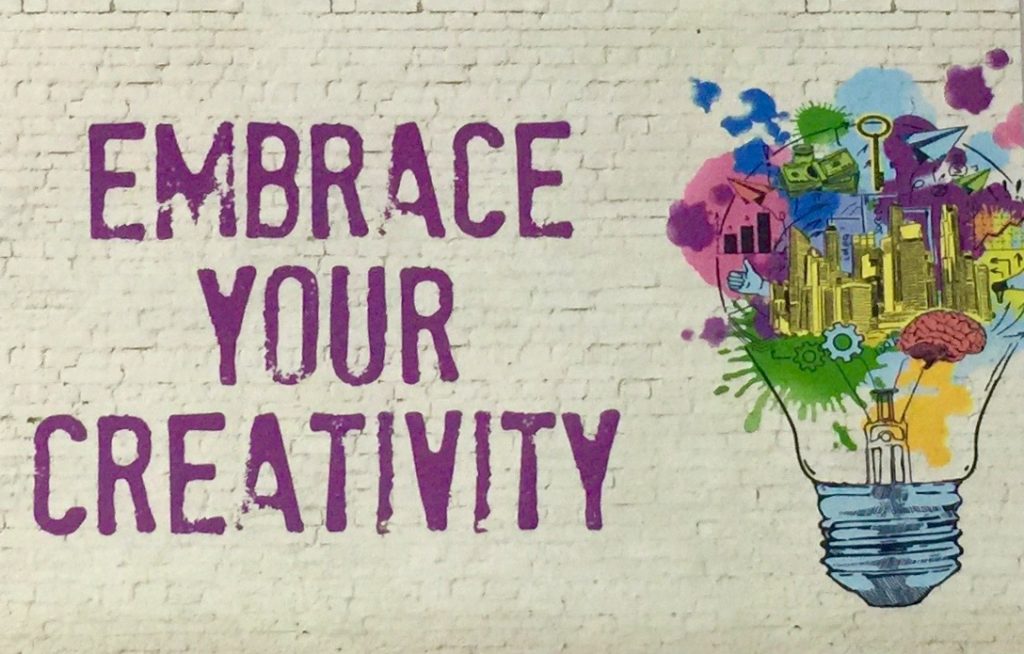 The theme of the November 2017 Peaches & Petals box is
Embrace Your Creativity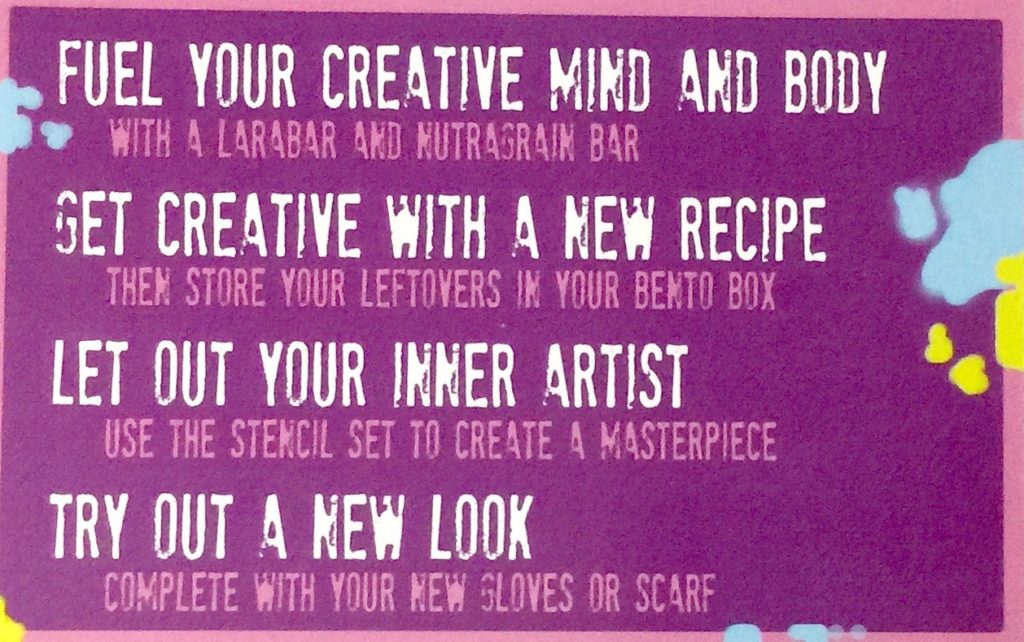 The back of the card gives suggestions about following the monthly theme with the items curated for this month's box.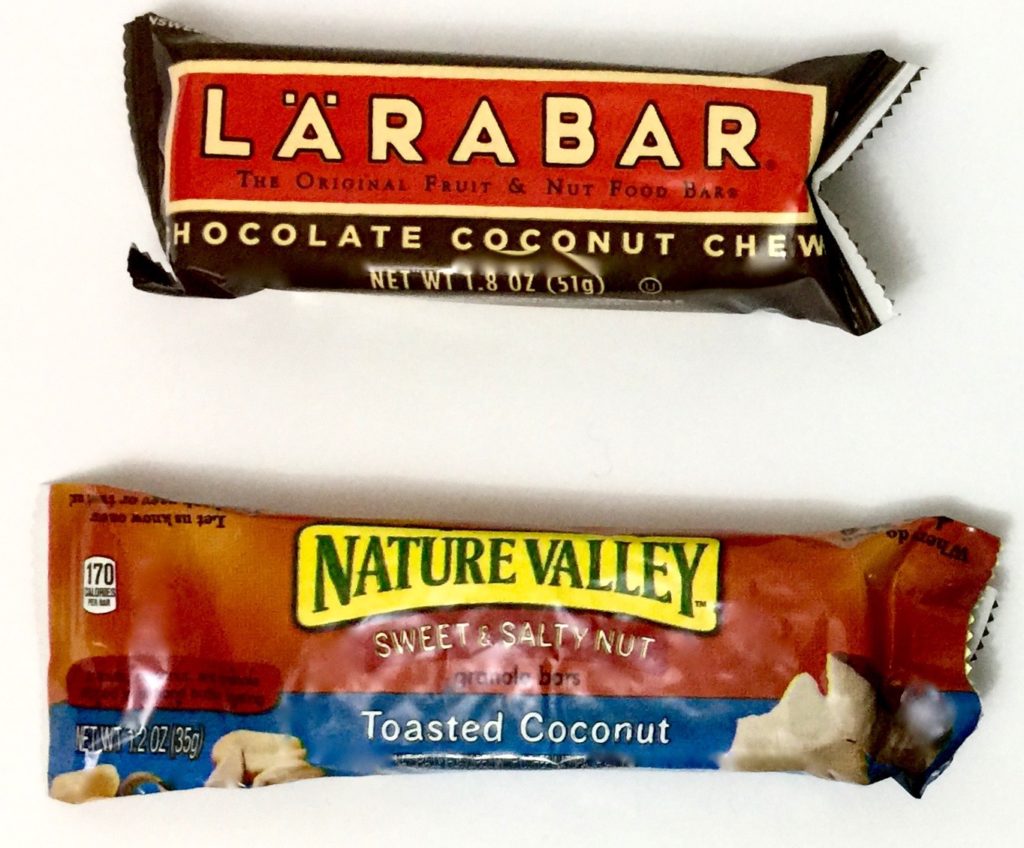 Larabar – Chocolate Coconut Chew Bar 1.8 oz ($3.35)
This chewy whole food snack bar is "Food Made From Food" and contains only 5 ingredients – dated, almonds, walnuts, cocoa powder, & coconut.  Gluten-free, non-GMO, vegan, soy-free, dairy-free.
Nature Valley – Toasted Coconut Sweet & Salty Nut Granola Bar 1.2 oz ($1.23)
This sweet/salty granola bar is made with roasted peanuts, coconut, whole grain oats, and has an almond butter coating. Just toss it in your purse or bag and you have a snack on hand to help you fight off those afternoon doldrums.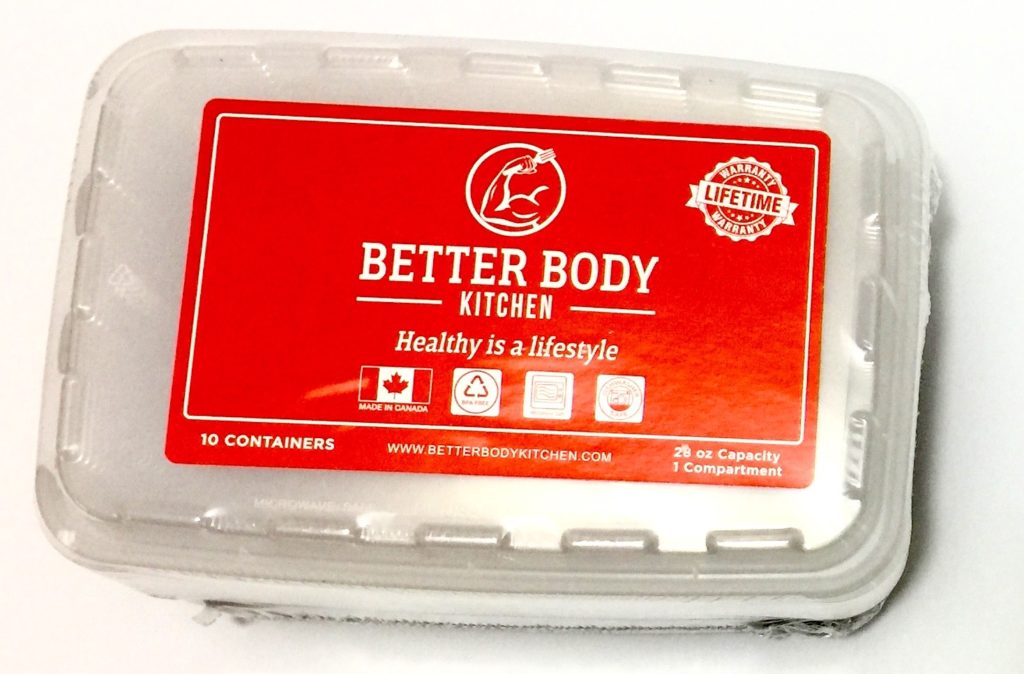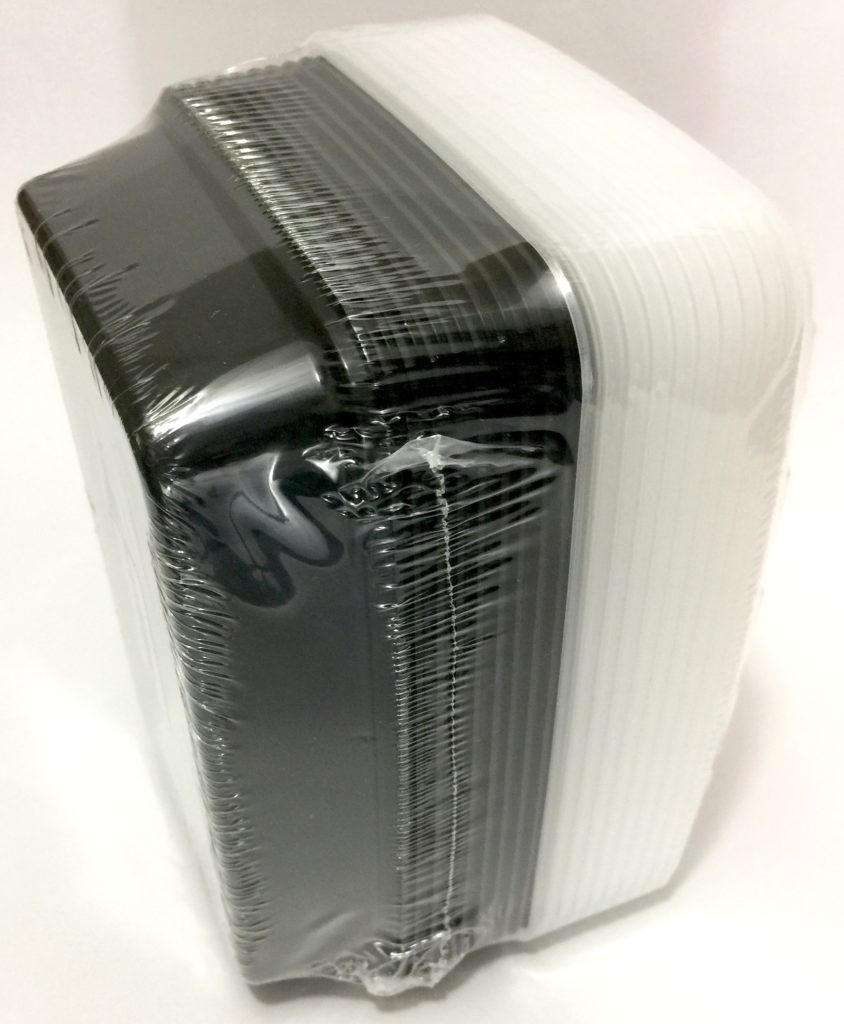 Better Body Kitchen – Ten 28 oz. Plastic Containers with Lids ($14.49)
These reusable BPA-free food containers are microwave and freezer safe. Made in Canada, not in China. They are a good 28 oz size so you can fix your own healthy meal and take it with you instead of buying fast food. Save your money and your health! We are going off in the RV next month and I will be using all of these sweet containers to keep homemade dinners in the freezer for those first few nights on the road. No cooking dinner after traveling all day!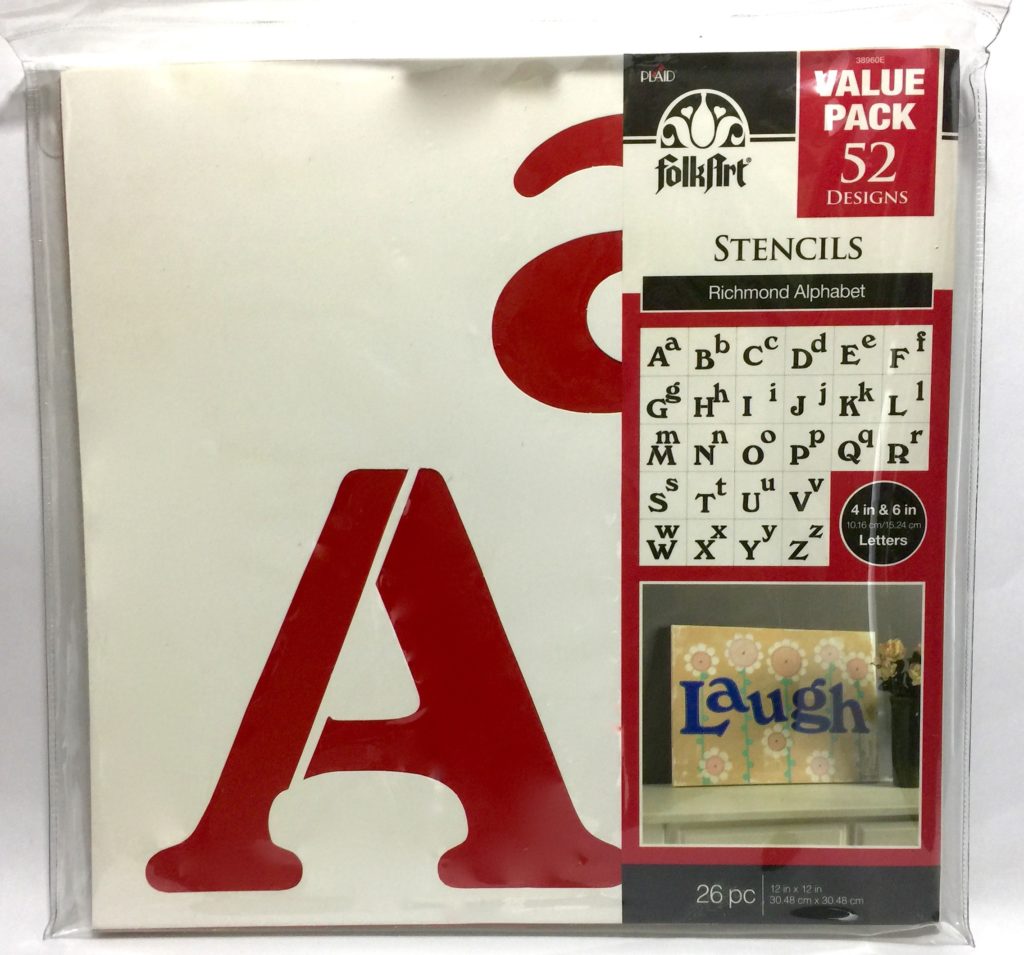 FolkArt – 26 piece Richmond Alphabet Stencil Set ($9.75)
This is a durable, reusable die cut paper stencil set for crafting, wall art, or whatever use you would need stencil letters for. The font heights are 6″ and 4." I don't have any use for these but Sarah is pretty crafty with her new house so maybe she can use them.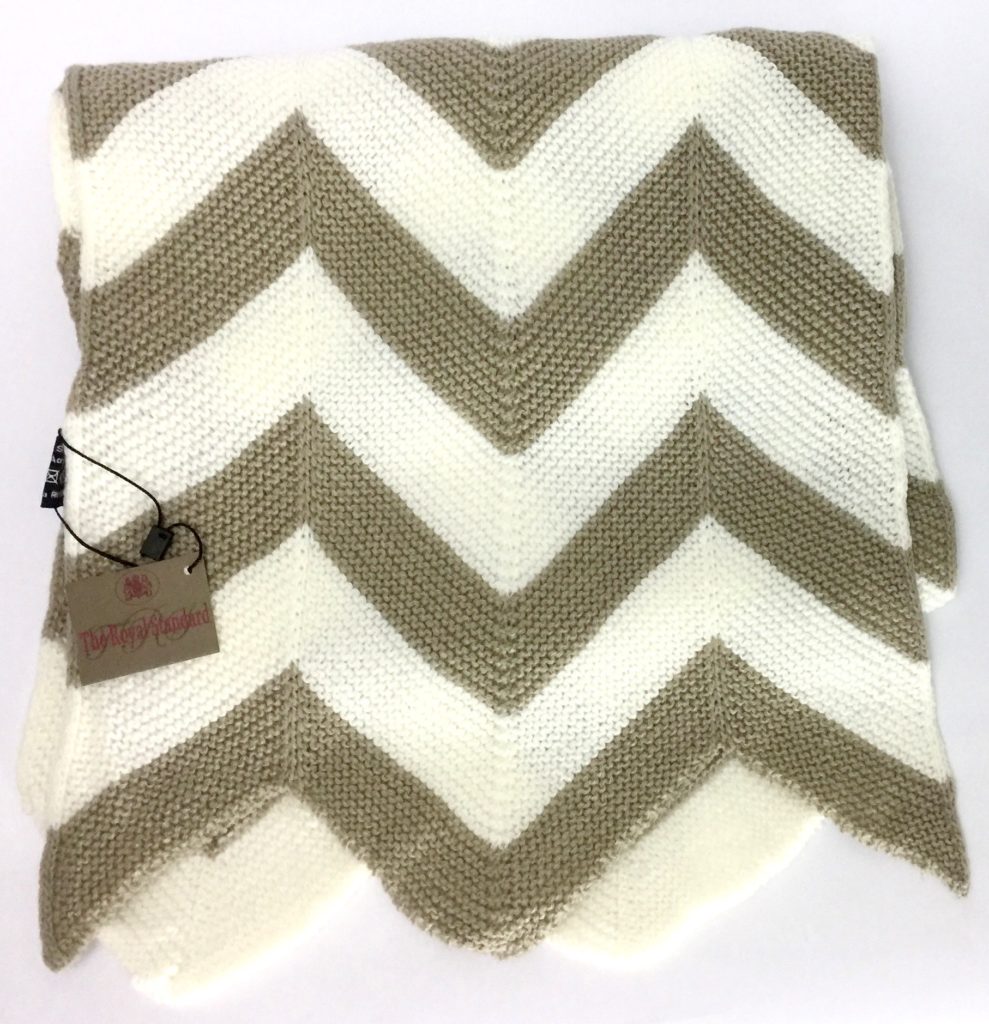 The Royal Standard – Chevron Scarf ?($4.00)
I can't find this scarf online but it is a very soft, lightweight 100% acrylic scarf with a chevron design. I love that it is  in neutral colors so it will go with almost anything. This one is a keeper!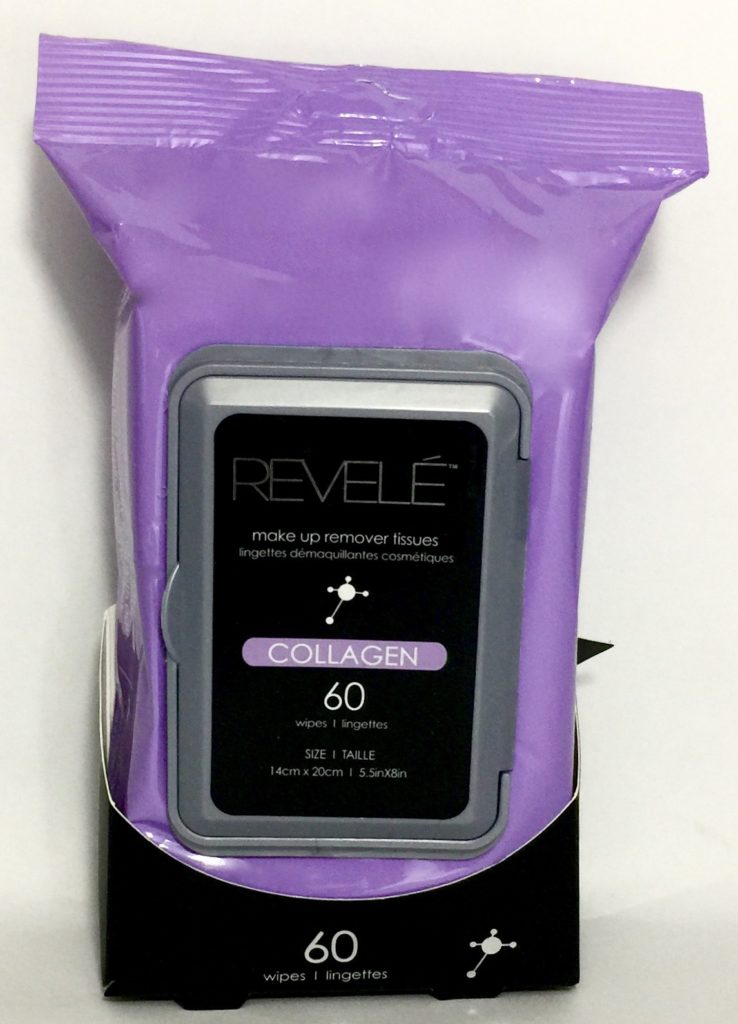 Revele – 60 Collagen Make Up Remover Tissues ($3.00)
This is a pack of 60 make up remover tissues infused with collagen to help restore the elasticity of skin. I really don't believe that wiping collagen on your face to remove your makeup does anything for the elasticity of your skin, but I use the heck out of make up remover towelettes so bring on the collagen!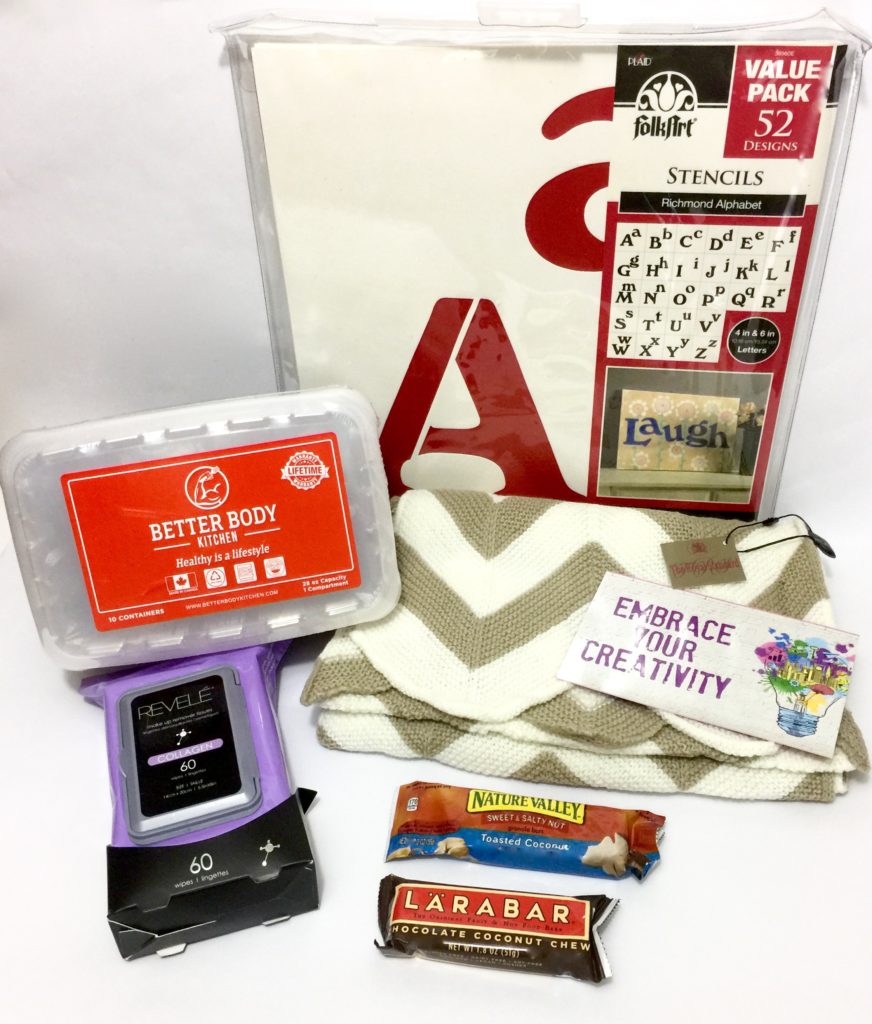 The retail value of the items in the November 2017 Peaches & Petals box came in at $35.82. This was a very good November box and well curated to the monthly theme. Food is always appreciated at my house and other than the stencil set (which I think Sarah will use) everything else will be put to good use!