November 2017 Brick Loot Subscription Box Review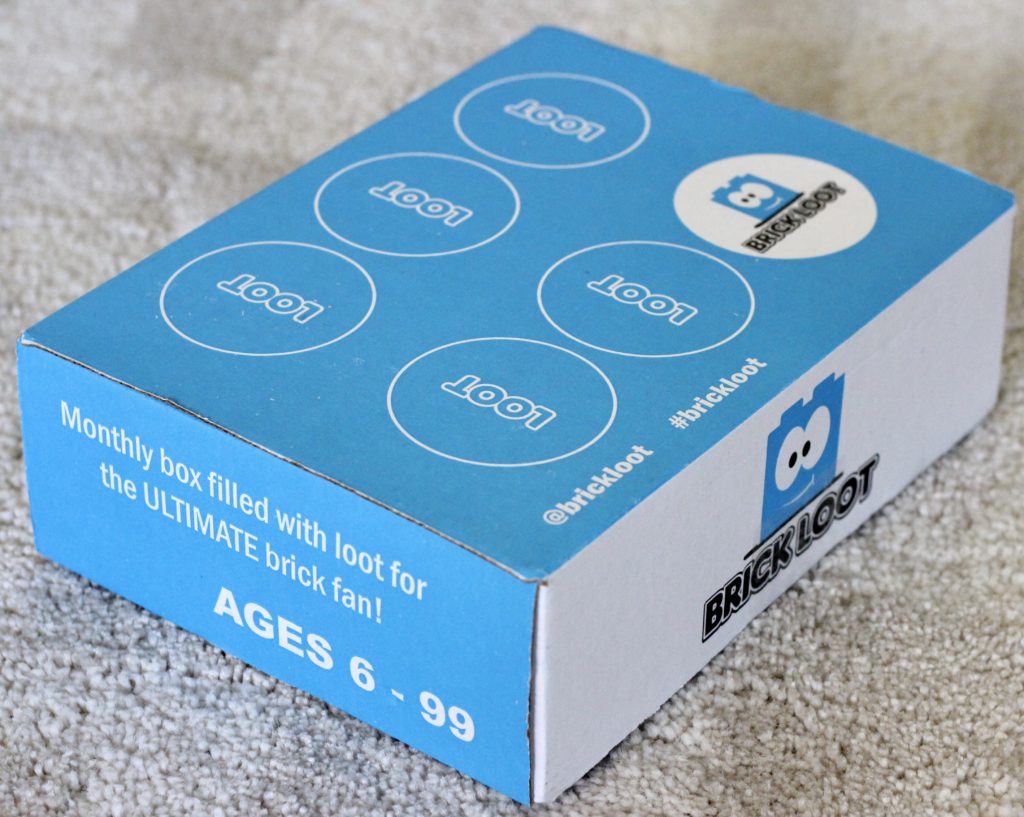 Brick Loot is a subscription box for people who love to build with LEGOs and Bricks. It is designed for ages 6 to adult and ships to the United States, Canada, United Kingdom, Germany, Spain, France, Denmark, Sweden, Finland, and Australia. The cost is $27/month plus $6 shipping ($13 shipping to Canada and $15 to all other countries). The cost decreases a bit with longer subscriptions.
Each of their boxes contains 4 – 8 unique, hand-picked, custom build kits, figures, and other brick items that are all LEGOs or LEGO-compatible.
The Homespun Chics received this box for review. All opinions are 100% our own.
---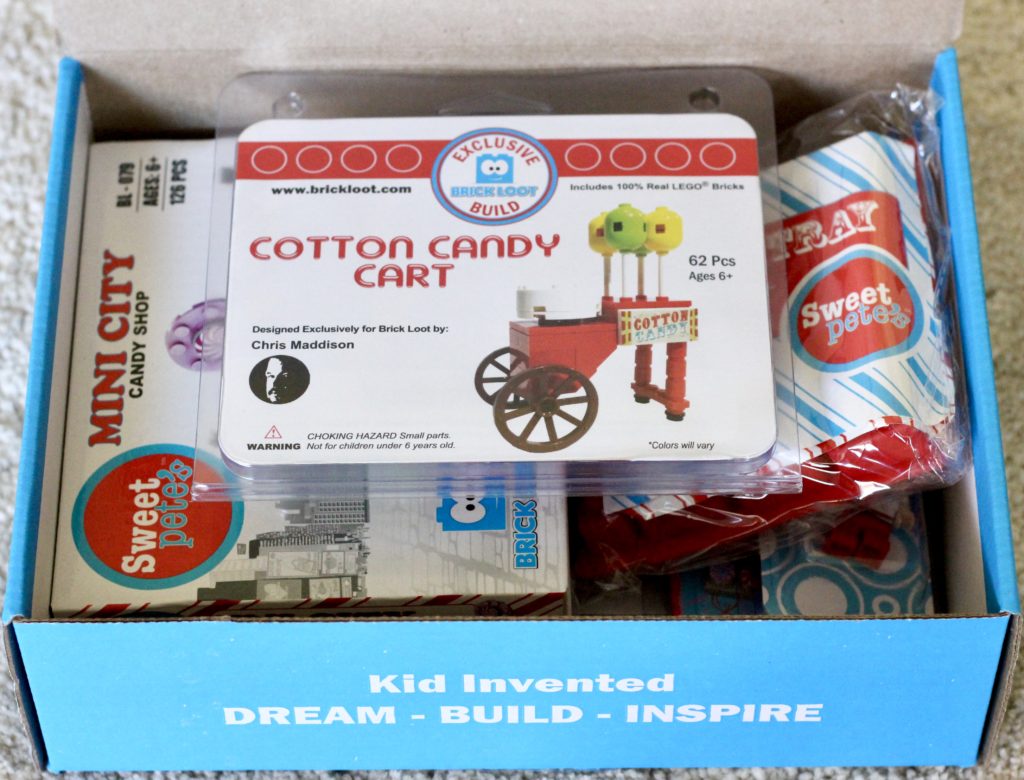 First peek! The box is quite full with several kits and some individual pieces. This looks like it is going to be FUN!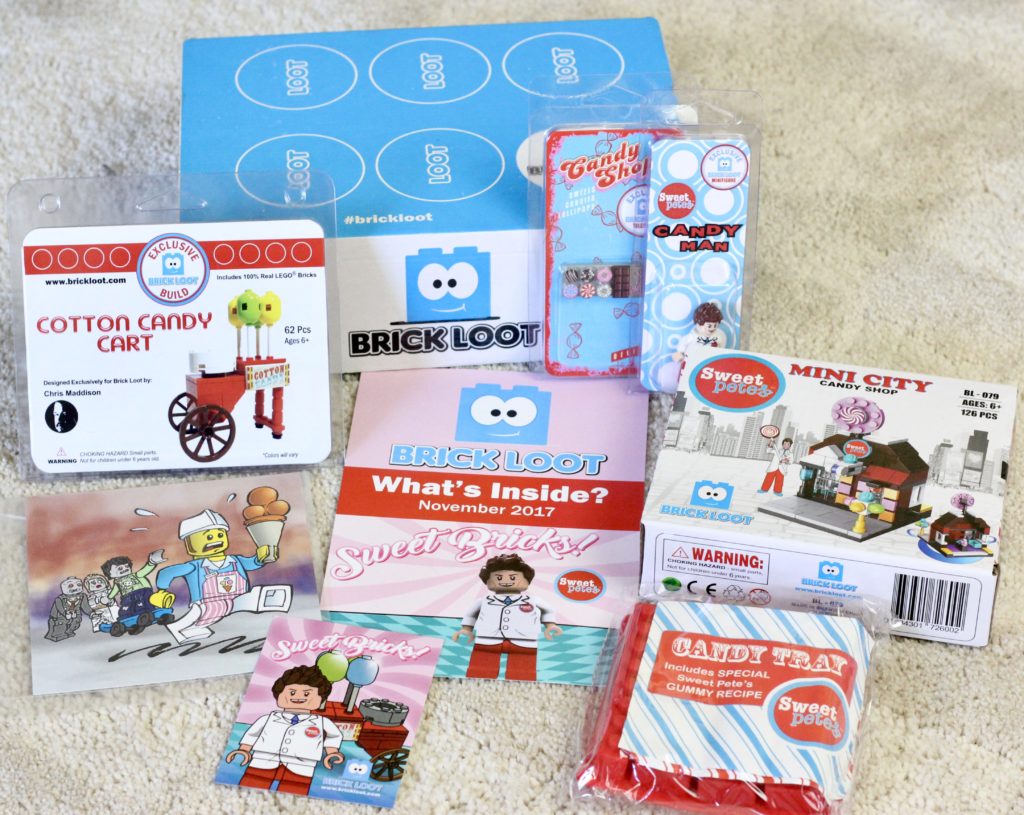 The theme for the November 2017 Brick Loot box is 
"Sweet Bricks"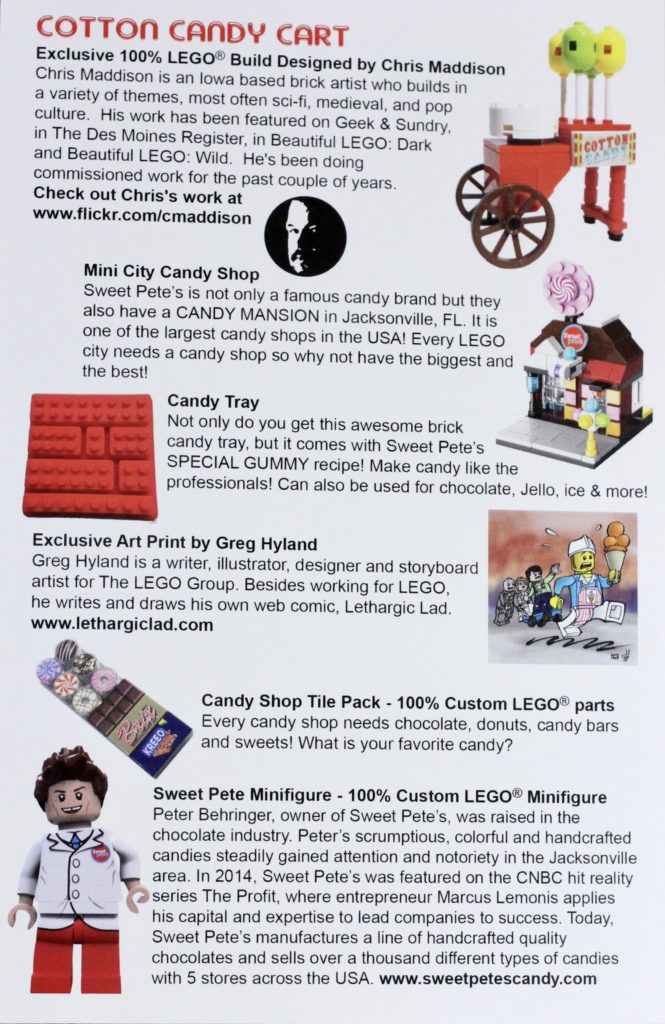 The box contains a product information card that tells you all about each item in the box.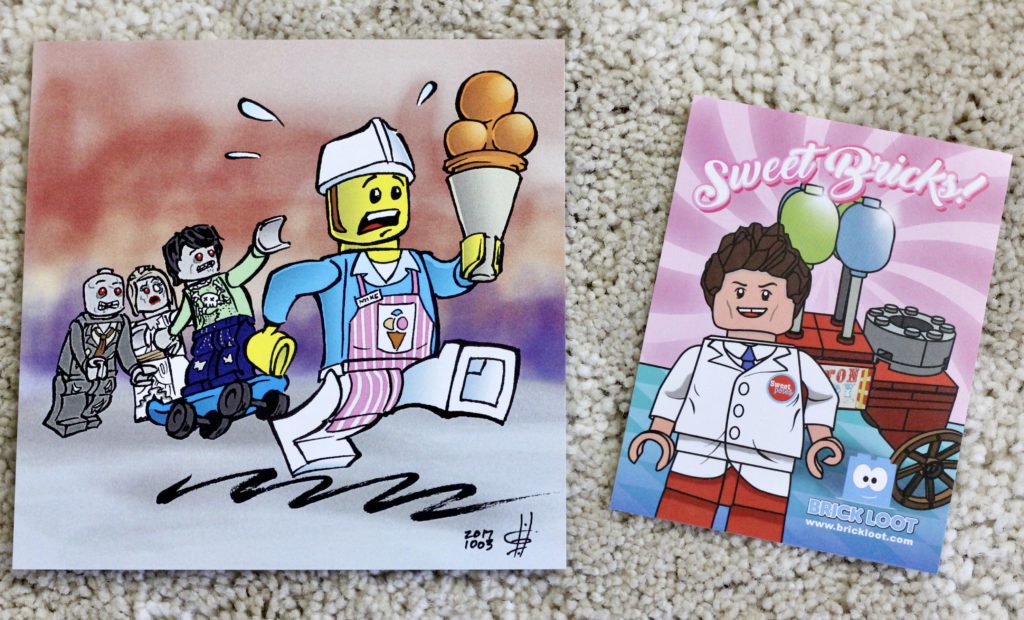 The Exclusive Art Print by Greg Hyland shows the candy man being chased by zombies. RUN Candy Man!
Little G LOVED this print!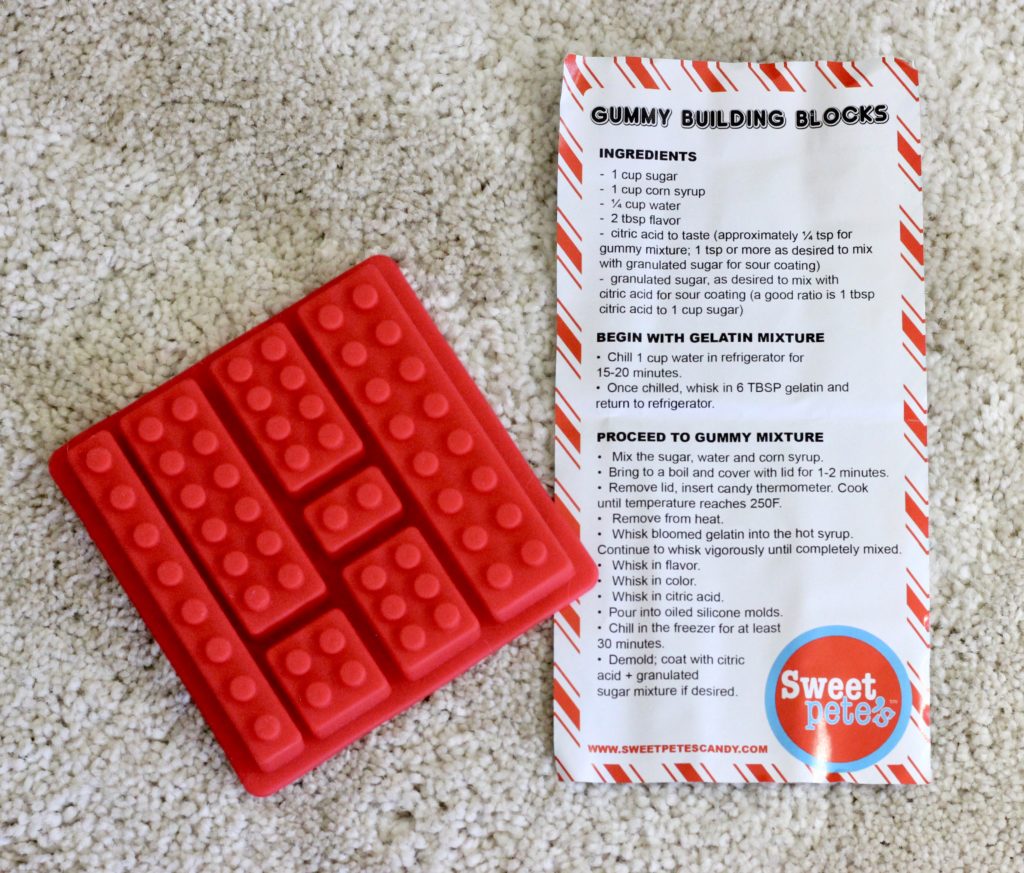 Candy Tray – This was a red silicone building blocks candy tray from Sweet Pete's Candy. Also included was a recipe for gummy candy that you could prepare in your new tray. You can also use the tray to make brick shaped ice, Jello, or other treats.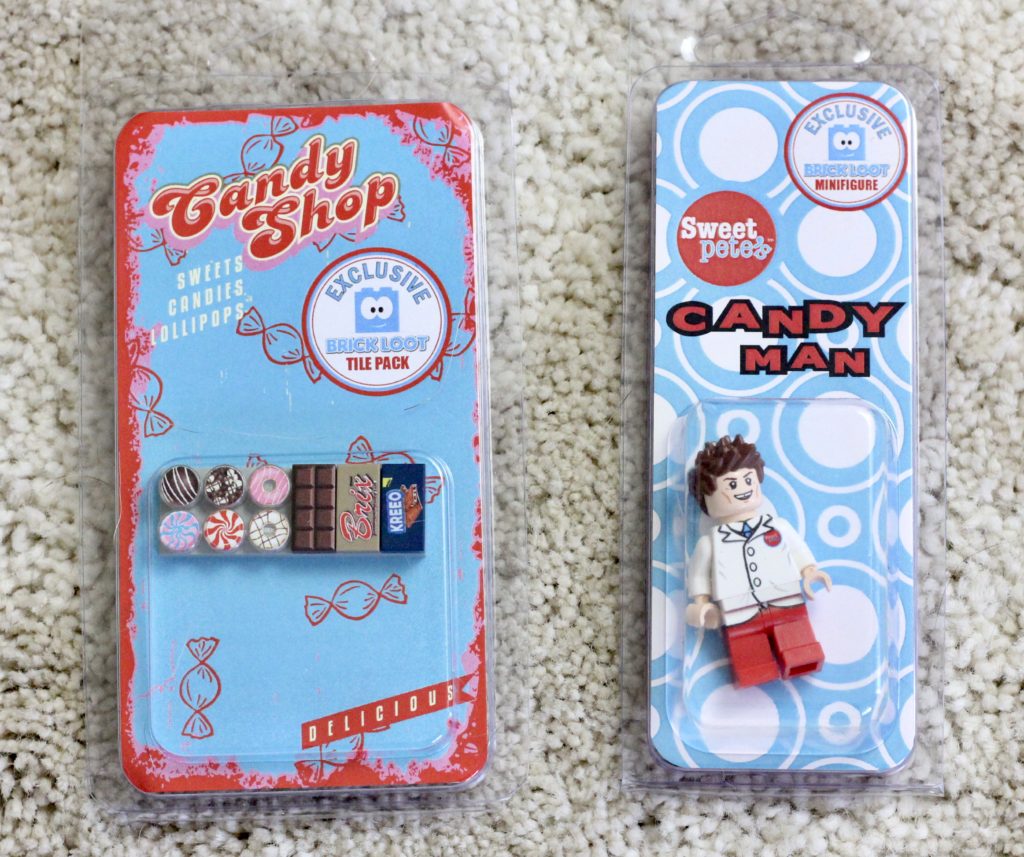 Candy Shop Tile Pack – This is an exclusive Brick Loot tile pack with 100% LEGO parts. They include donuts, chocolates, and candy bars with cute names – Brix and KREEO.
Sweet Pete Candy Man – An exclusive Brick Loot 100% LEGO minifigure depicting Pete Behringer, the owner of Sweet Pete's Candy Co. This little guy plays a major role in our sweet Mini City Candy Shop!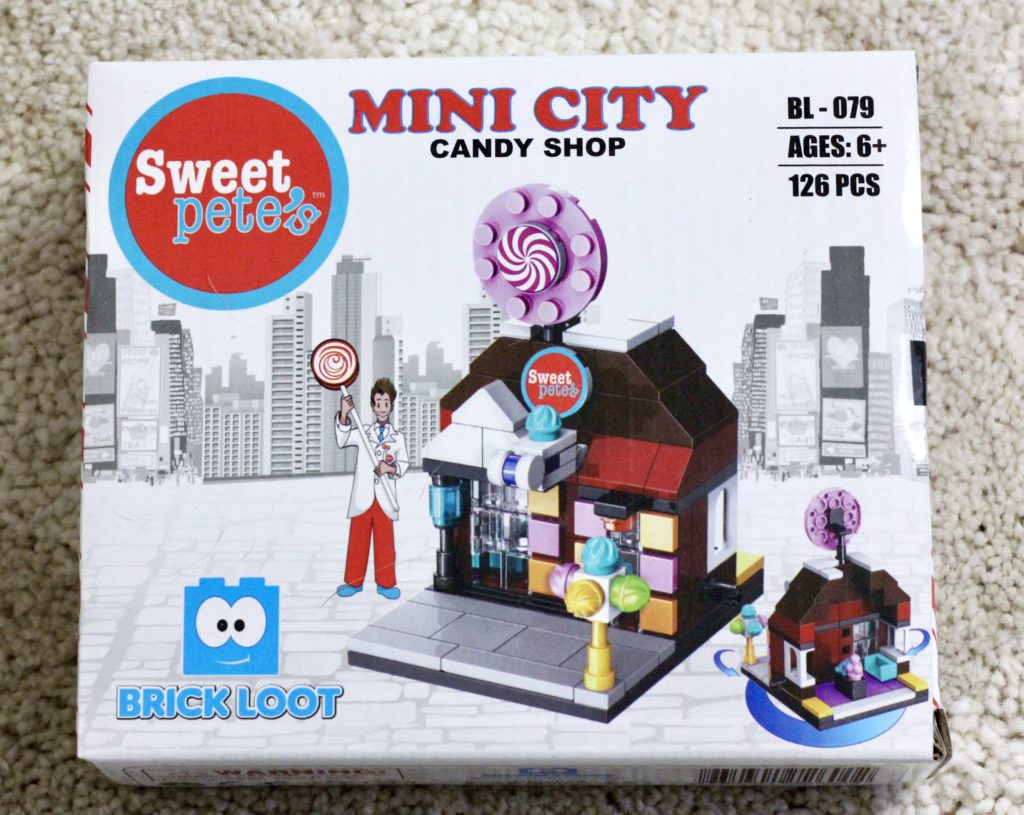 Mini City Candy Shop – This little candy shop is a miniature of Pete's Candy Mansion in Jacksonville, FL, one of the largest candy shops in the US. The little shop had 126 pieces and gave our Sweet Pete Candy Man a place to call home. I'd love to visit the real store and try out their candy!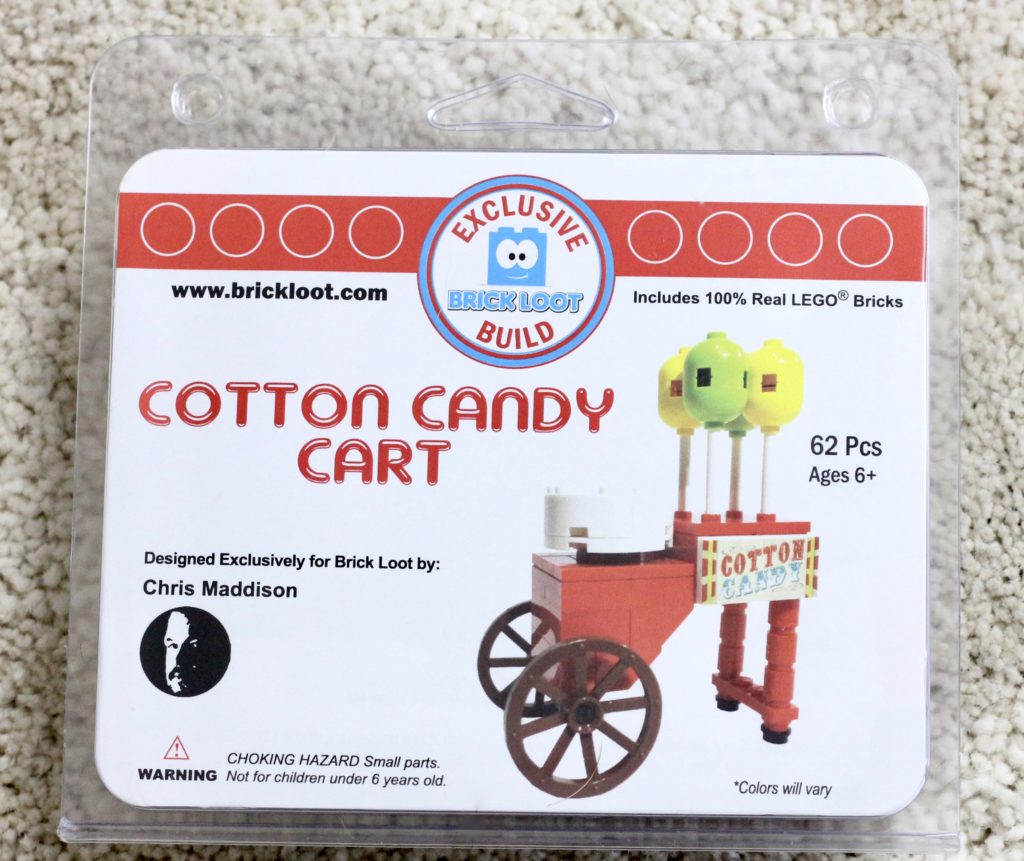 Cotton Candy Cart – This Loot Crate Exclusive cart is a 100% LEGO built cotton candy cart designed by Chris Maddison, an Iowa based brick artist who has been gathering a lot of press for his designs. This cart perfectly complements our Candy Shop and goes together with 62 pieces.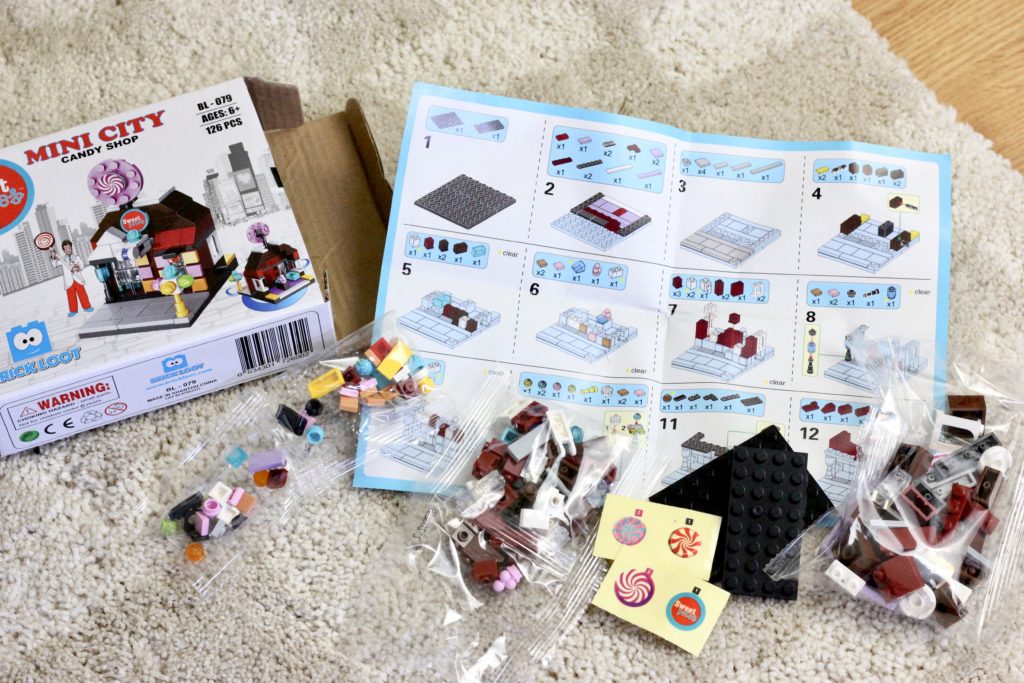 Each kit came with lots of directions and little bags of building bricks.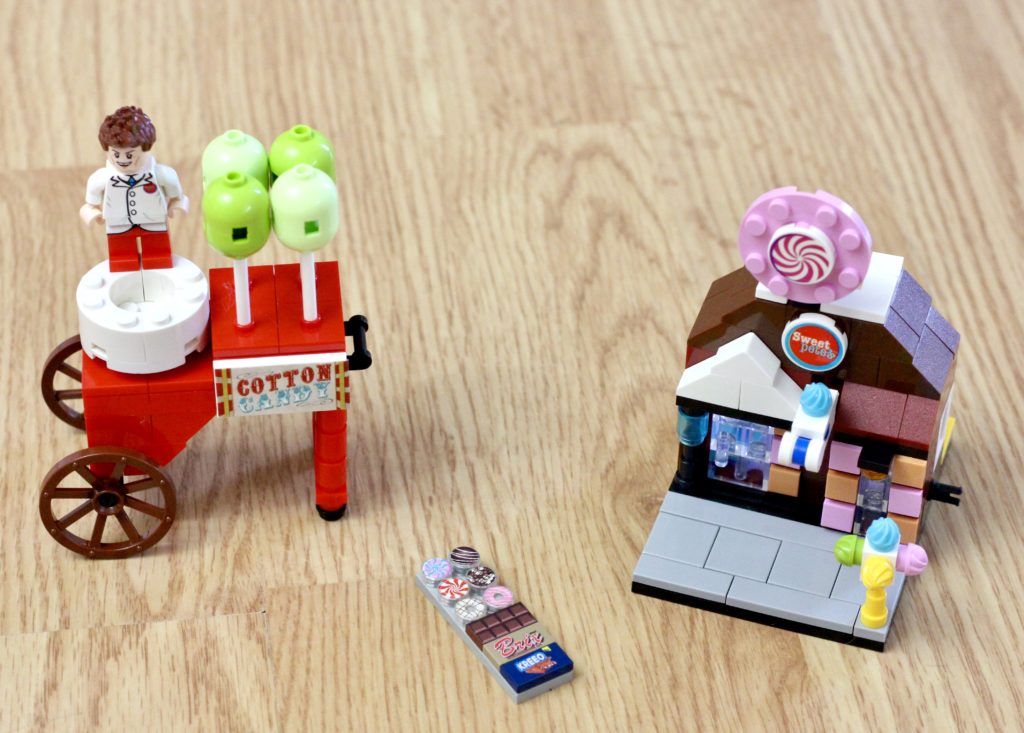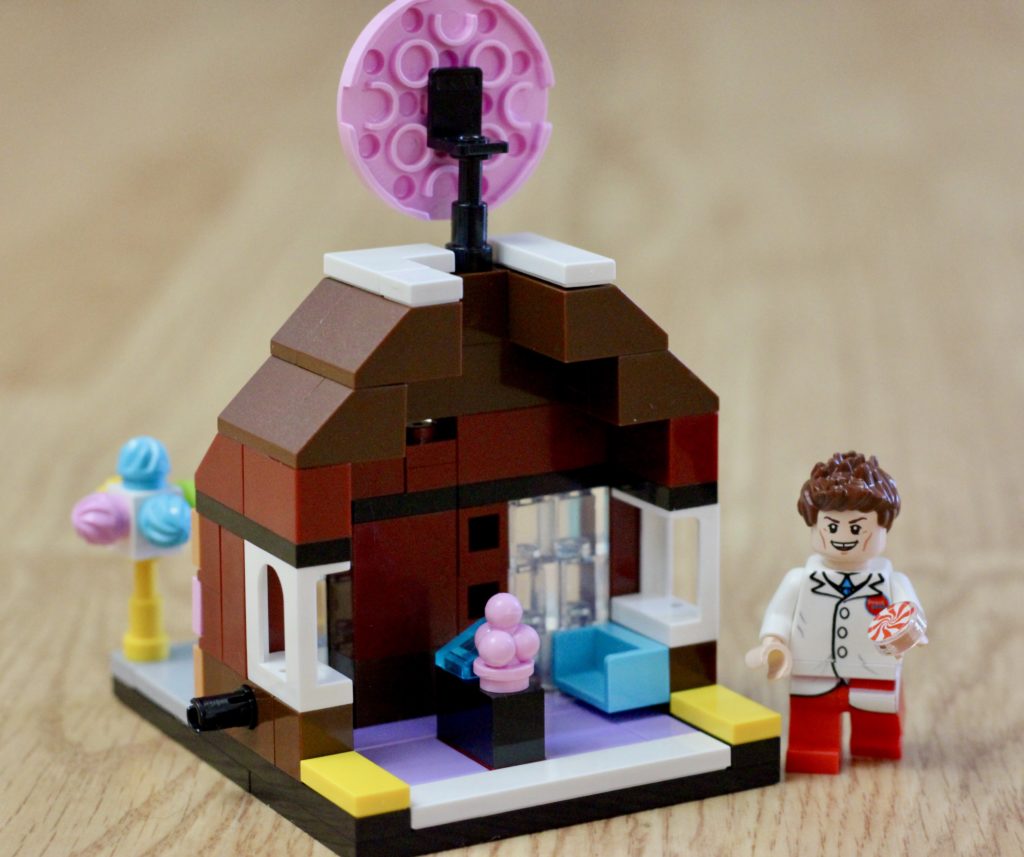 Finished! How cute are these!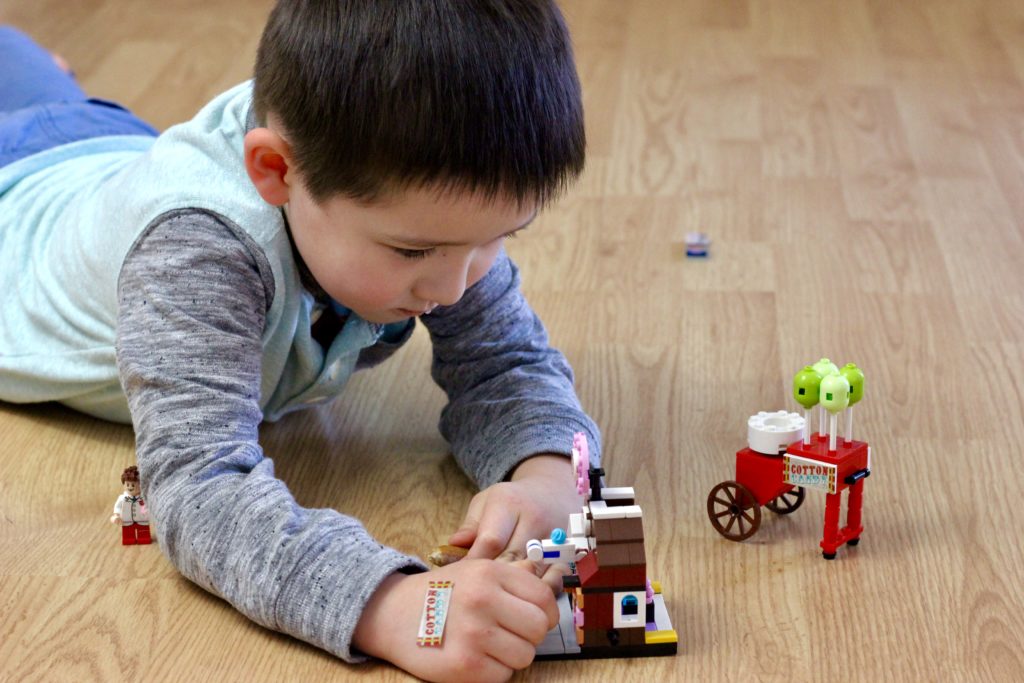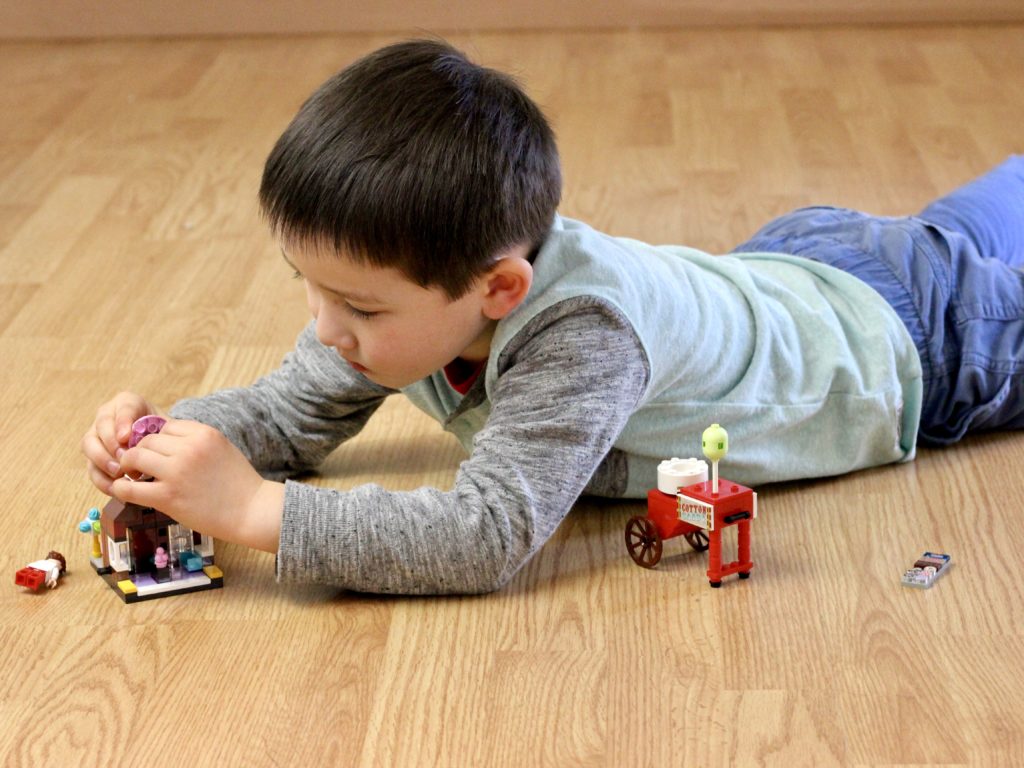 At 4 1/2 Little G was a bit young to put the kits together but he had a great time playing with the house and cart! He loves LEGOs and I think this subscription box would be perfect for him in just a few years. Until then, all of us adults will get to play with bricks and have all of the fun of building these cute sets!
What did you think of the Brick Loot subscription box?