NFL Game Tailgate Interlude: Bucs vs Saints at Tampa Dec 2015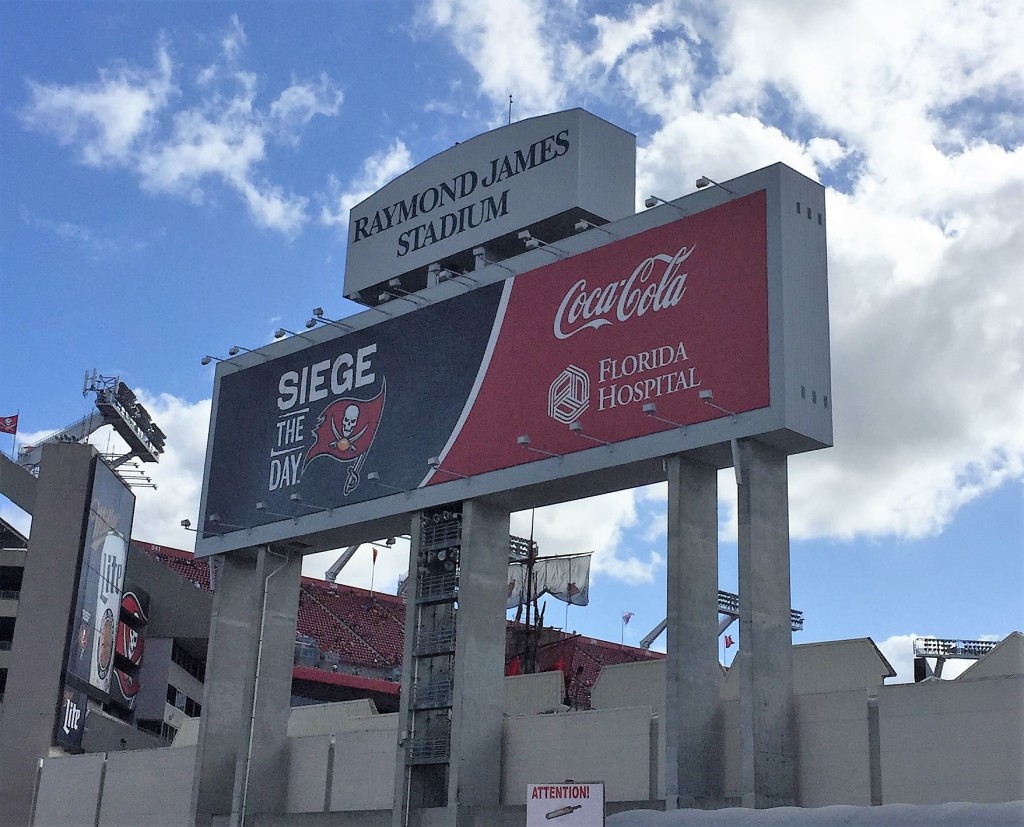 My husband and I are retired so we travel a lot and try to have all kinds of different life experiences. This year I won tickets to an NFL game, Tampa Bay Buccaneers vs. New Orleans Saints, played at Raymond James Stadium in Tampa. Quite handy, as we were in Florida most of this fall and the stadium is right across Tampa Bay from us. In spite of the fact that I am older than dirt and have a handful of sons, I had never been to a professional football game before in my whole life!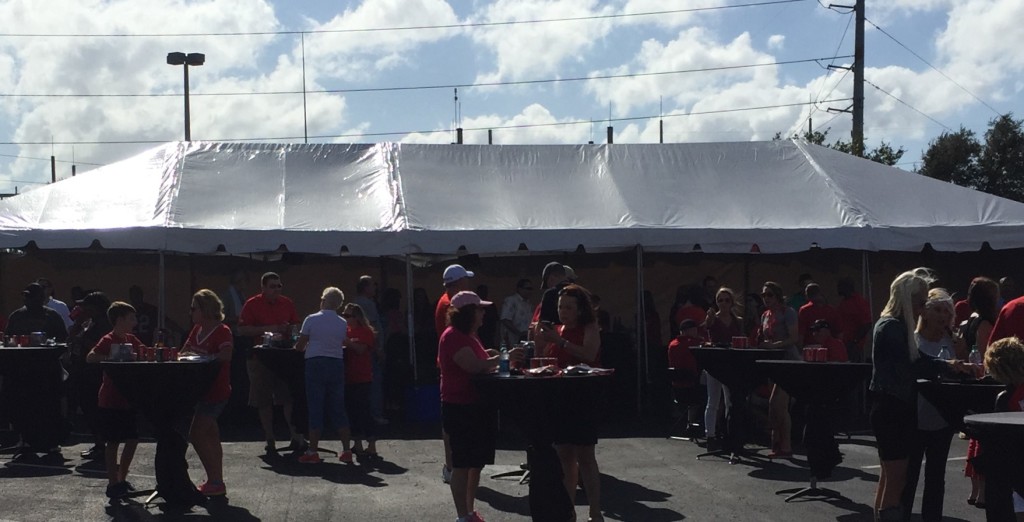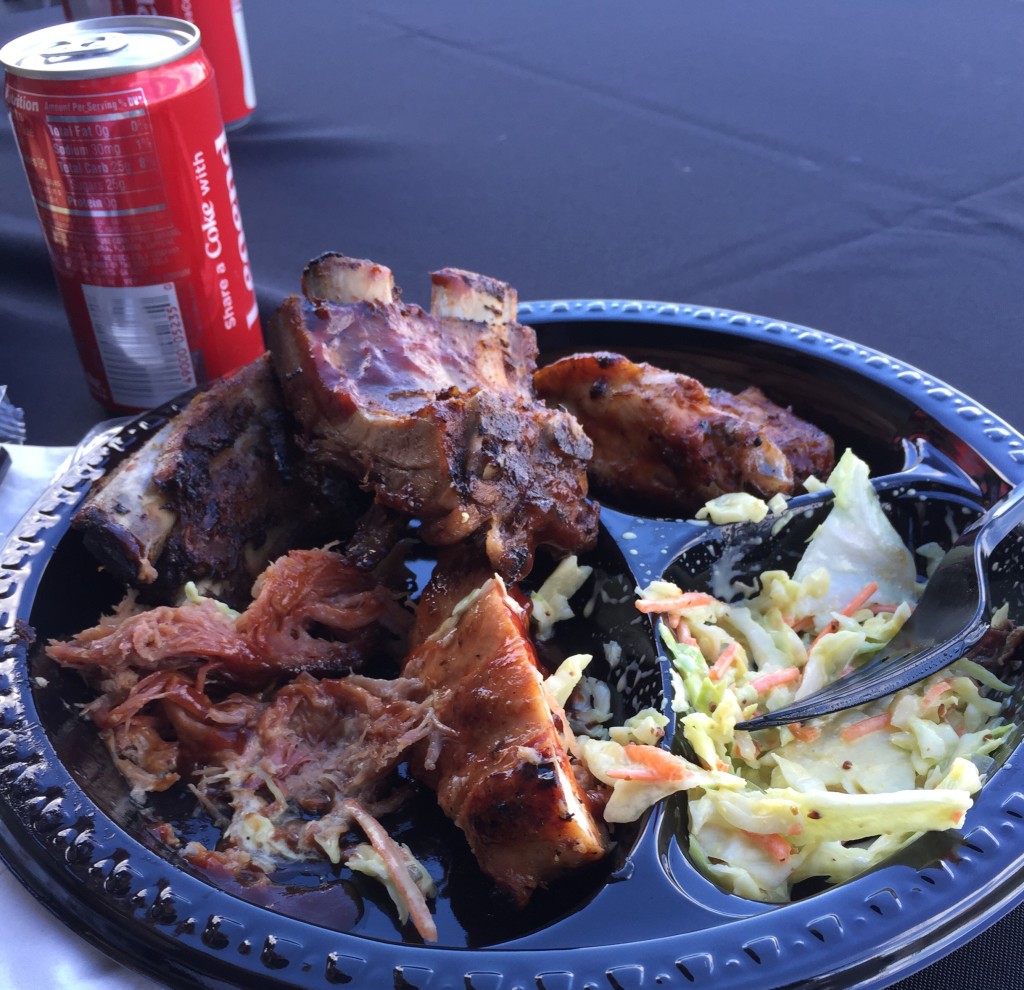 Coca Cola and Publix (the sweepstakes sponsors) provided us the opportunity to actually tailgate before the game. The tent was huge, set up in a parking lot and had all the coke you could drink, plus a wonderful on site prepared meal of BBQ meats, slaw and bread pudding, and a few beers if you wanted them. Plus they handed out some merch & other prizes. And there were a couple of retired Bucs players there signing autographs and mingling. I am so sorry that I have no idea who they were but they were really nice guys. Thank you so much, Coca Cola and Publix!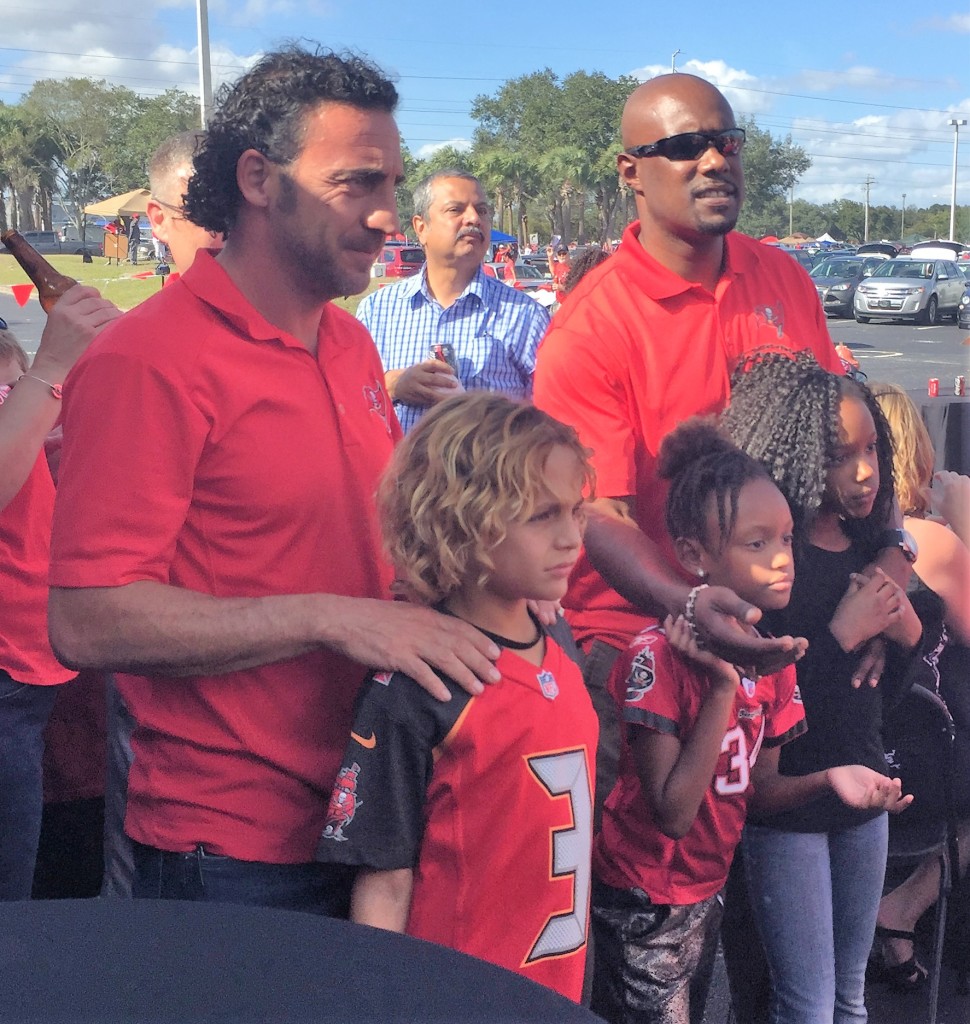 The really cool thing that I took away from our experience was that the game day was a total party for everyone there. Tailgaters were set up everywhere you looked in the parking lots with food, drinks, banners and games. A high school band from New Orleans was rehearsing and full of energy (and brought me back to when my daughter was in band, both high school and college!!)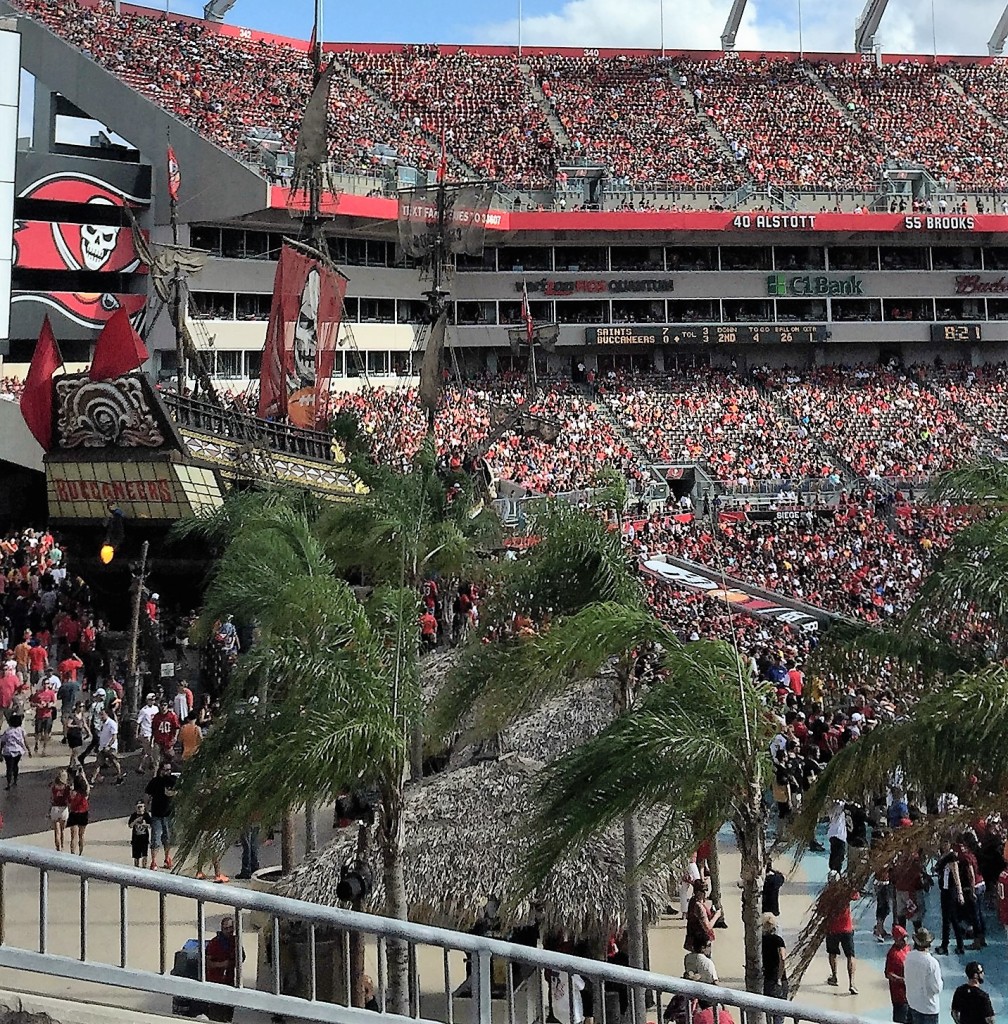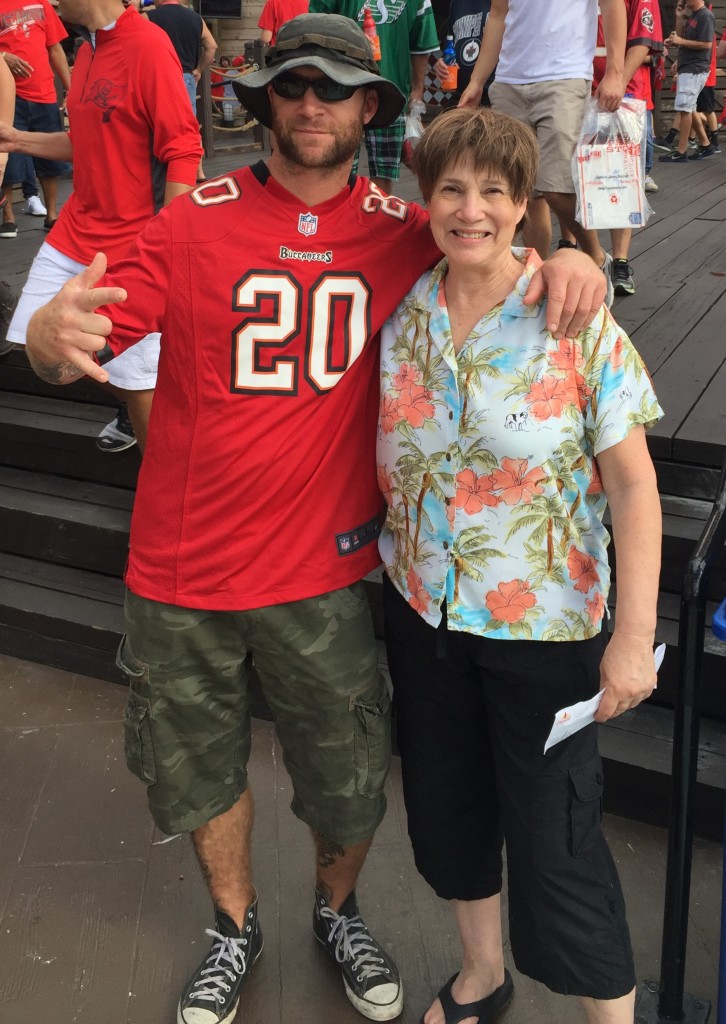 There were just sooo many people but everyone seemed to be having fun and flowing toward the stadium as time for the game got closer. The lines really moved quickly and once we were inside, the walls of the stadium were lined with food and drink vendors. There is a huge pirate ship inside the stadium for parties and it was full of revelers, including one of my sons! He is a great Bucs fan plus a great reveller!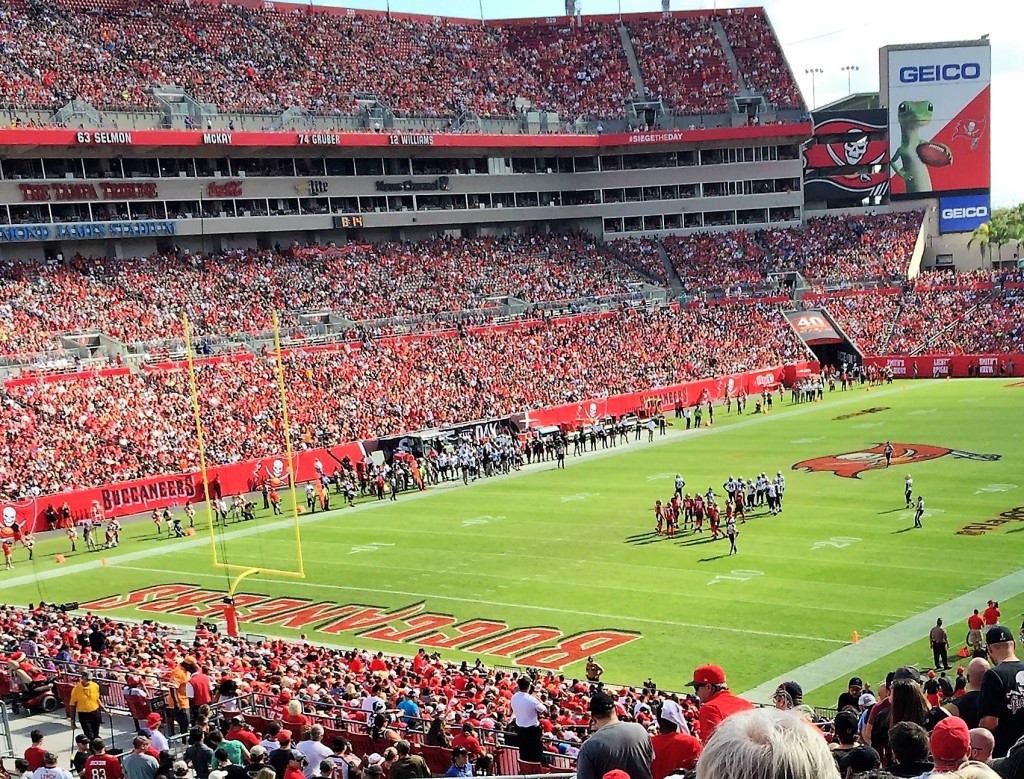 The game itself was so fun to watch in person, even though the Bucs didn't win, with all the cheerleaders and constant action wherever you looked. We had such a great day and I am so glad this was one of those experiences we didn't miss out on!