Mom's Potato Salad Recipe
Mom's Potato Salad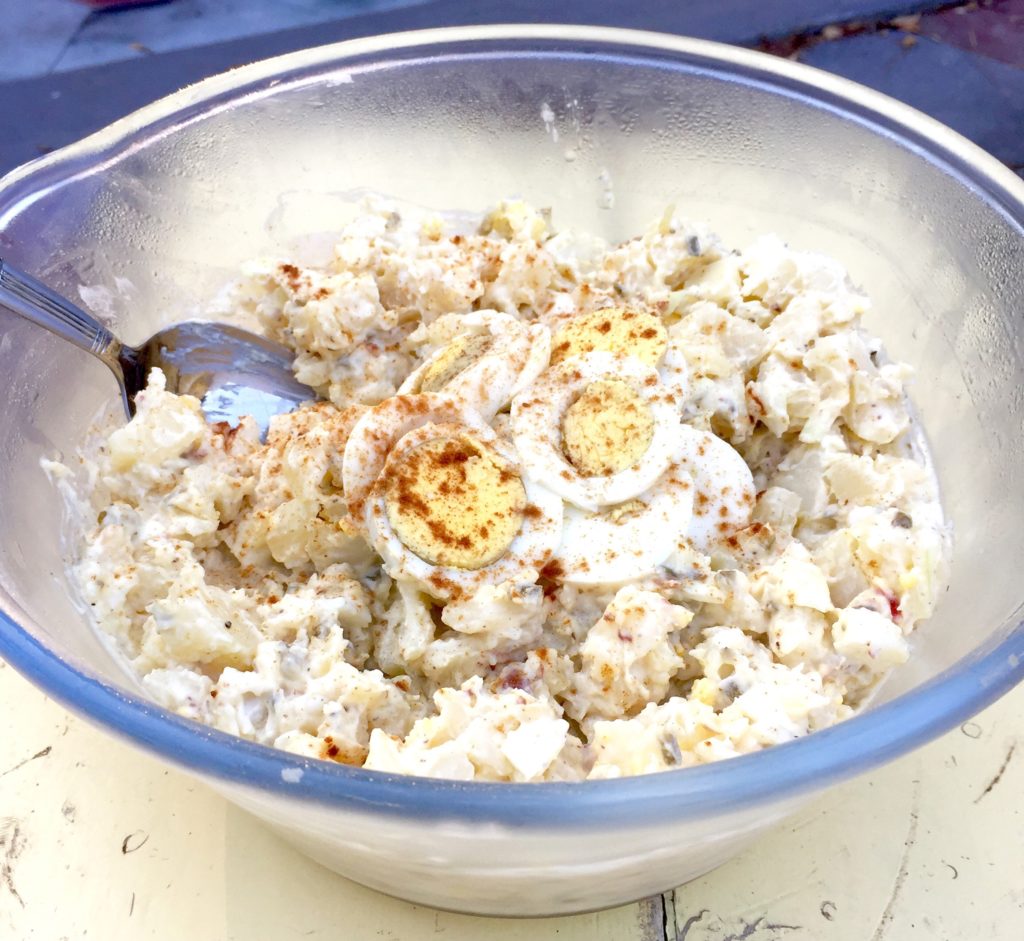 I always thought that everyone made potato salad like mine. I mean, just like mine. After all, this is how my mom made hers! To me, and to my family, this is potato salad. Period. And to write up the directions seemed rather silly, since making potato salad seemed like such common knowledge – like frying an egg. But as I read through potato salad recipes online, I realized we all have our own definition of this ubiquitous cold dish. And since it is truly potato salad season now, here is my version of how to make potato salad like a Southern Mom!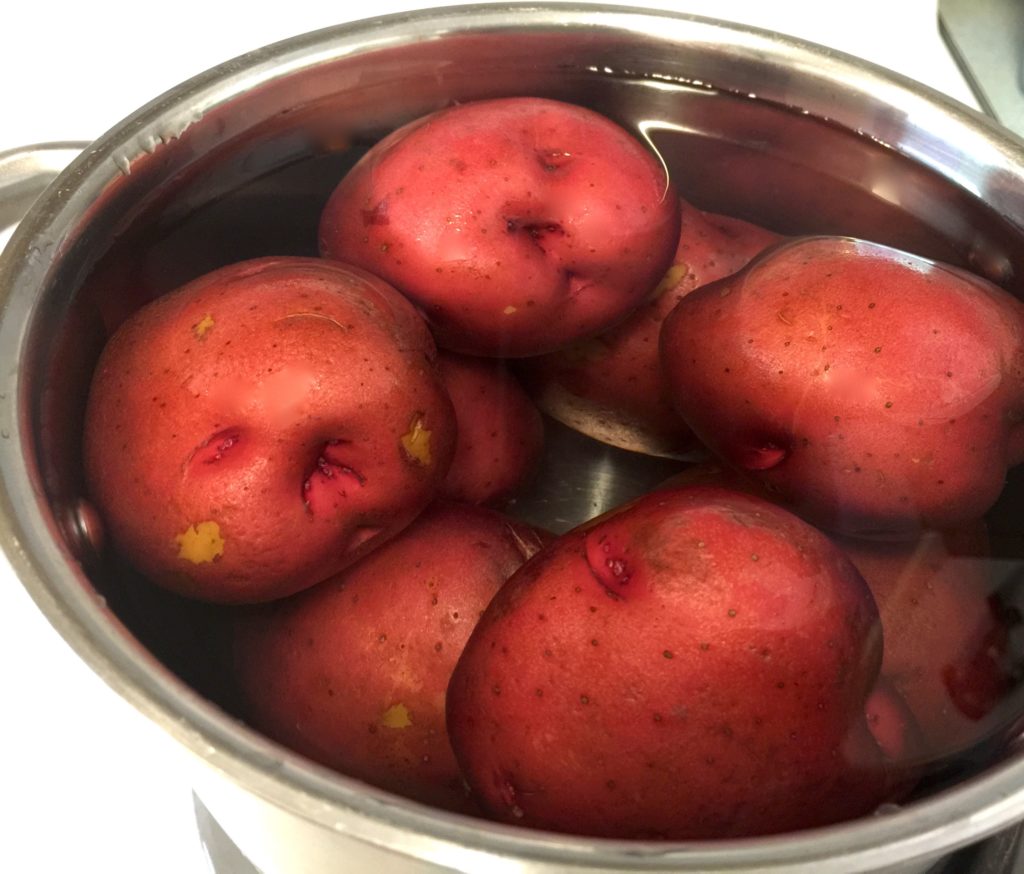 Ingredients:
6 potatoes
3 eggs
1/2 cup chopped onion
1/2 cup sweet pickle relish
1/4 teaspoon garlic powder
1/2 teaspoon celery salt
1/4 tsp celery seed
1/2 tsp Kosher salt or to taste
1 tablespoon prepared mustard
freshly ground black pepper to taste
1/2 cup mayonnaise, more if needed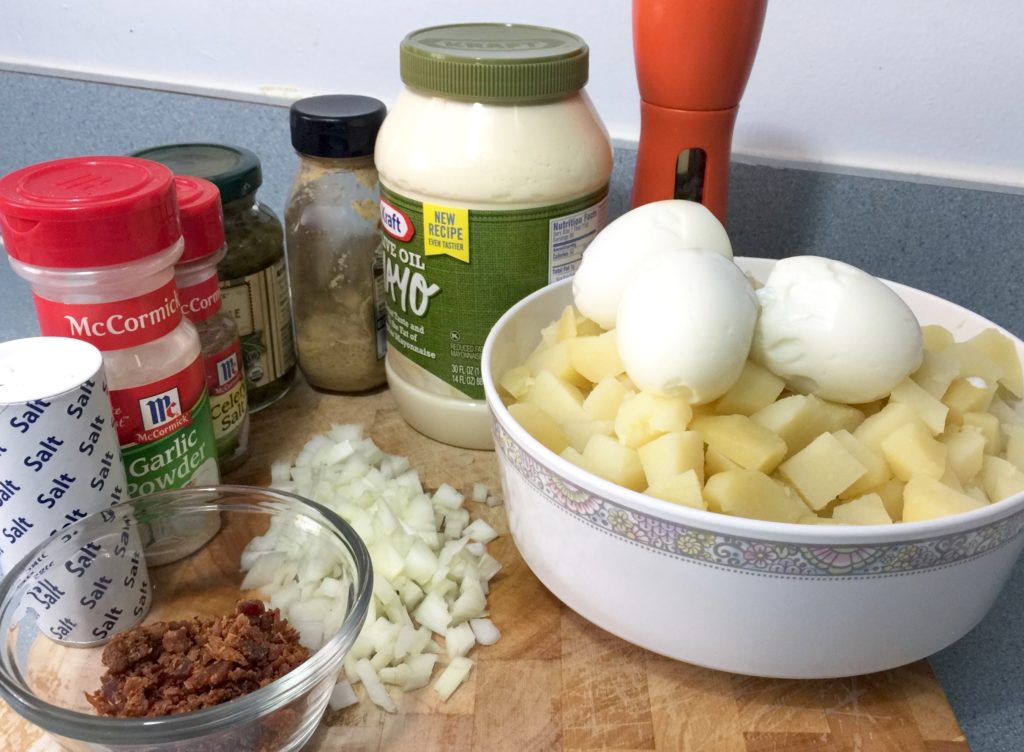 Directions:
Wash potatoes. Place them in a pot and cover them with water. Add a tsp of salt. Bring to a boil, cover, reduce heat so they don't boil over, then cook until tender, about 25 minutes. Drain, cool, peel and cut into bite size pieces. The cooking time depends on the size of the potatoes, so check them after about 15 minutes.
Place eggs in a saucepan and cover with cold water. Sprinkle with 1/2 tsp salt. Bring water to a boil; cover, remove from heat, and let eggs stand in hot water for about 12-15 minutes. Drain the water from the pan and run cold water over the eggs to cool them quickly and stop them from cooking further. I keep mine in cold water, changing out the water when it gets warm, until they are cool enough to handle. Then you can peel them under running water and cut them into small pieces.
In a large bowl, combine the potatoes, eggs, and all the rest of the ingredients. Mix together well and refrigerate until chilled.