Easy & Delicious Microwave Parmesan Onion Recipe
♥

Homespun Holidays!

 ♥

This onion recipe works well for a savory side dish and has always been a favorite with my family. It often amazes me how a fast and easy combination of simple ingredients can strike a chord, becoming a dish that is remembered and requested for decades. Or maybe my family just loves onions! The leftovers, if any, can enhance another recipe like scrambled eggs or baked beans. This makes a really quick weeknight meal, or can be gussied up to take to a potluck or holiday dinner!
Ingredients:
6 large yellow onions, peeled and sliced in half
1 tbsp olive oil
1/3cup grated parmesan cheese
Salt and pepper to taste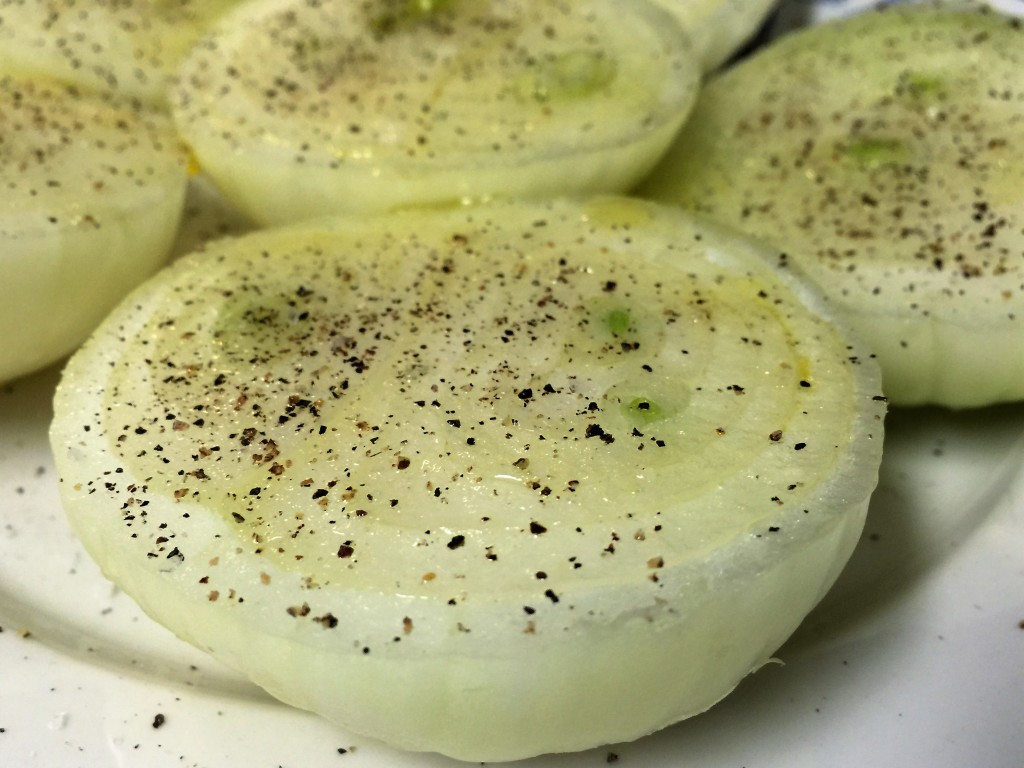 Directions:
Place onions in a microwave safe bowl. Drizzle olive oil over top of them and brush to coat the tops. Sprinkle with salt and pepper.
Cover the dish and cook on high power for 6 – 7 minutes.
Remove the lid and distribute the parmesan cheese over the tops of the onions. Place back in the microwave, uncovered, and cook for another couple of minutes. Let them set, covered so they can continue to steam, until ready to serve.
Enjoy the delicious, savory flavors that will have you coming back for seconds!