Mediterranean Cheese Ball Recipe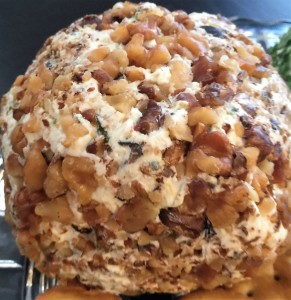 Another family favorite, this is a rather exotic cheese ball appetizer that my husband requests every year for our Christmas morning brunch. The combined flavors of the feta cheese, basil, garlic, capers and black olives give it a tasty Mediterranean or Greek flavor. It can be made up to 3 days ahead of serving.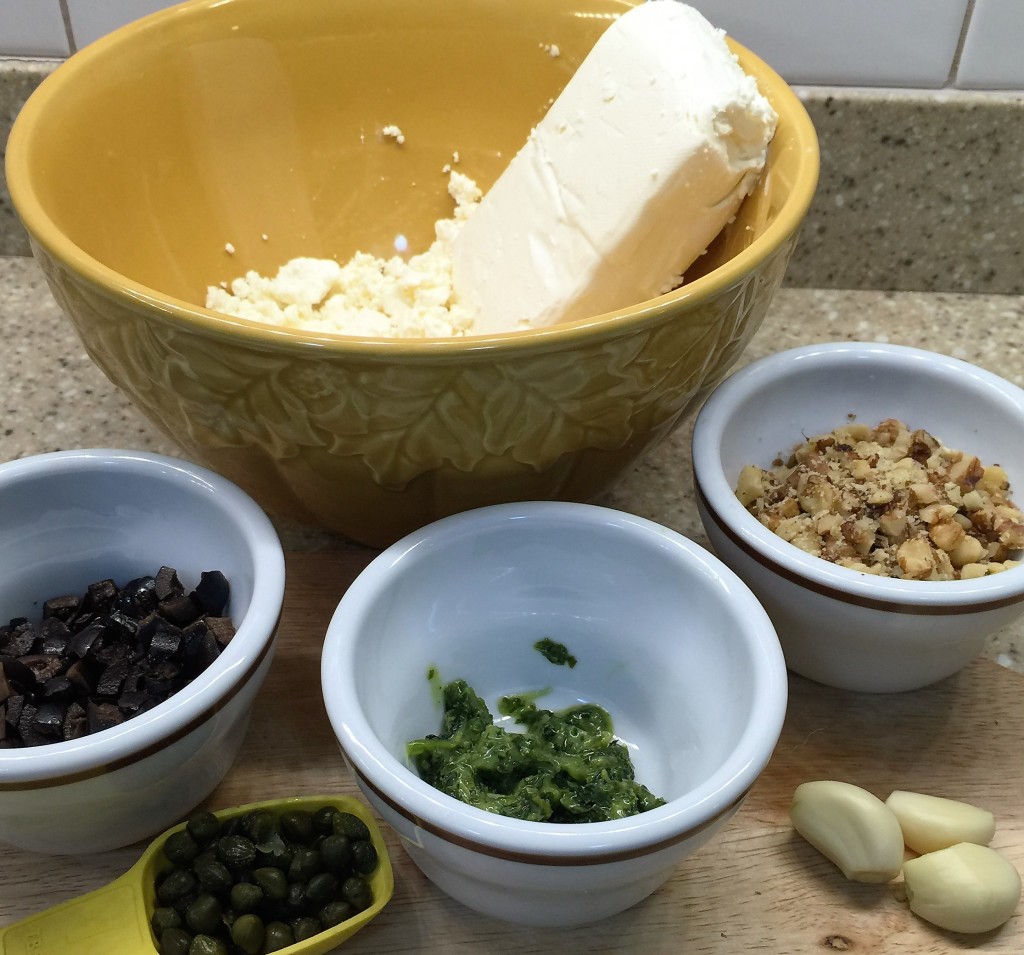 Ingredients:
1 (8 oz) package cream cheese
6 oz feta cheese, crumbled
3 garlic cloves, minced
1 tbsp frozen basil, thawed (fresh would be better, but we never have fresh at Christmas time!)
¼ cup black olives, chopped
1 tbsp capers
1 cup chopped walnuts, toasted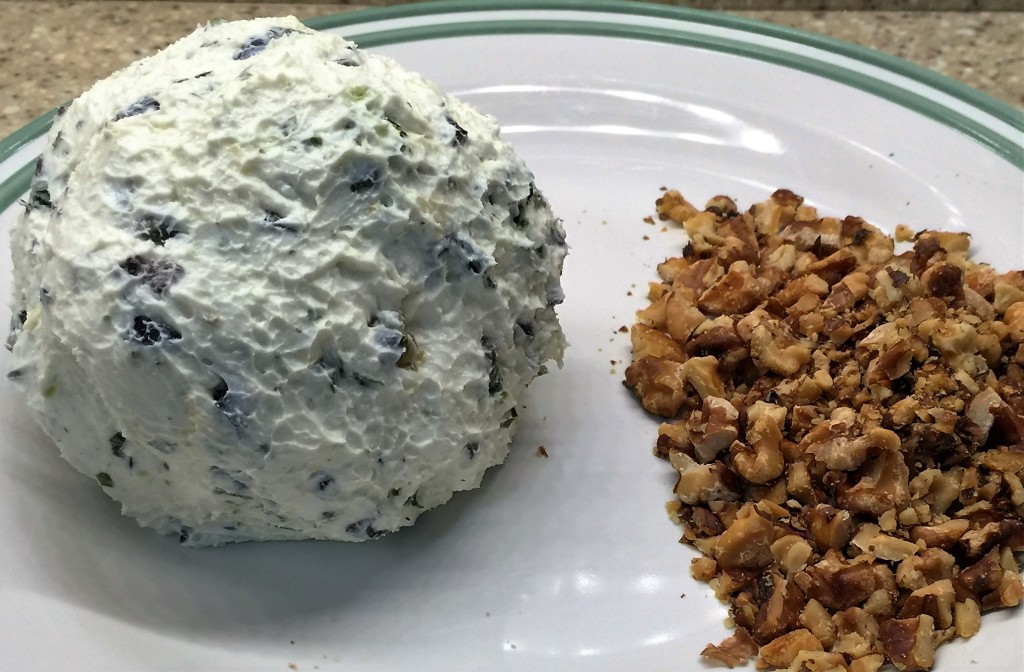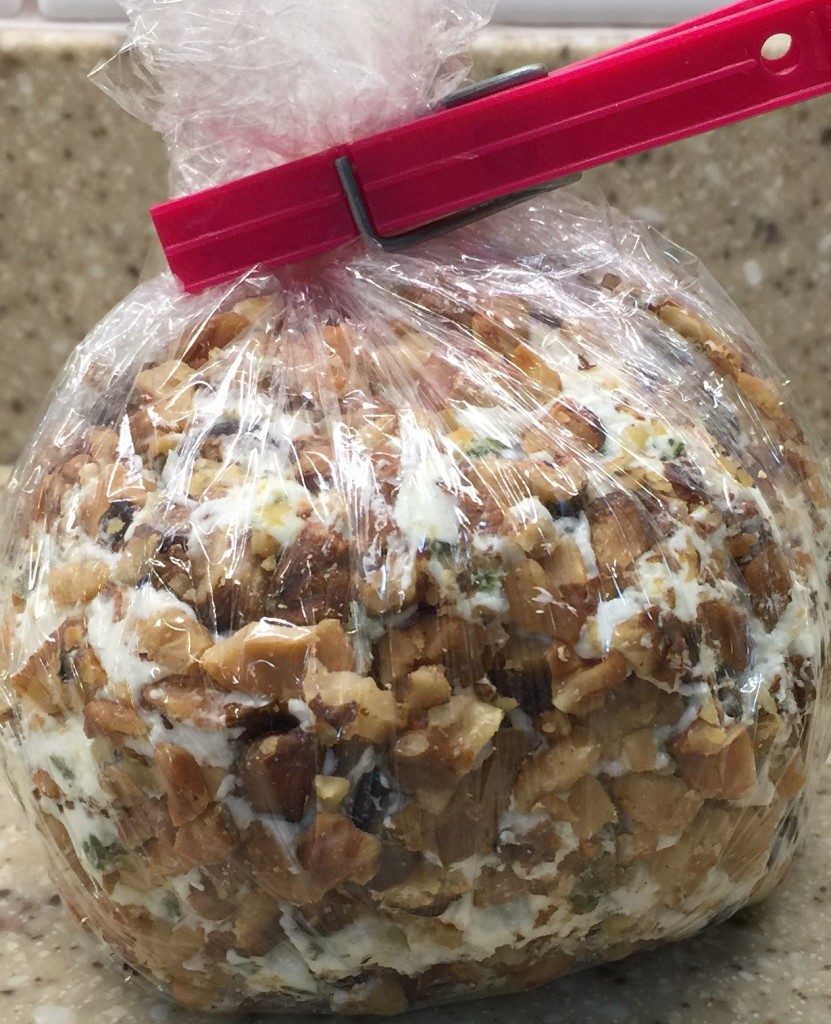 Directions:
Beat cream cheese and feta cheese in electric mixer until smooth. Stir in garlic, basil, olives, and capers. Shape into a ball, wrap in plastic wrap and chill at least 3 hours until ready to serve.
Toast walnut pieces in the oven at 350 degrees for about 8 minutes. Watch them closely so they don't burn.
Roll the cheese ball in the cooled walnuts before serving with crackers or veggies.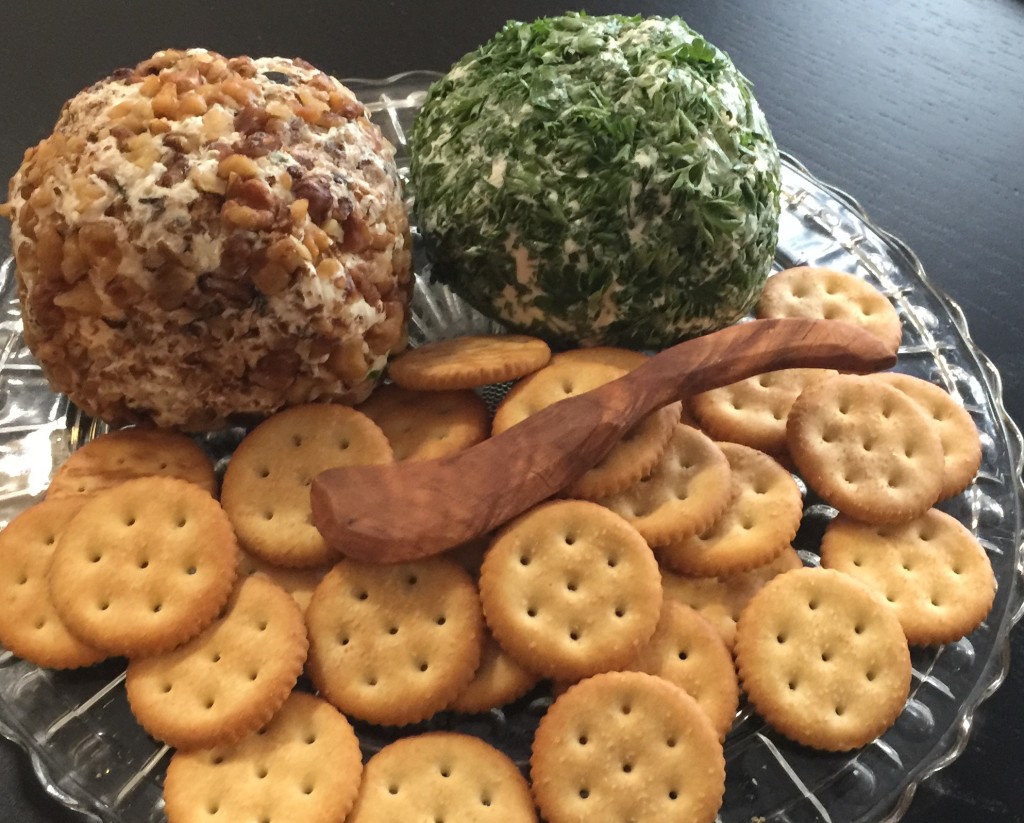 This post contains affiliate links.