May 2017 Pet Treater Box Review + Coupons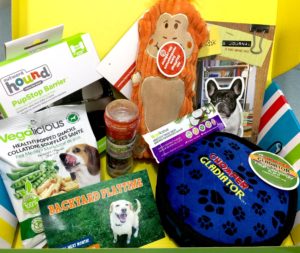 May 2017 Pet Treater Box
Pet Treater is a monthly subscription box for dogs that contains quality items for a fraction of the retail value. Box contents may include treats (made in USA or Canada only), interactive toys, accessories, grooming supplies, and more! For every box that ships, Pet Treater donates a toy, bag of treats, or blanket to an animal shelter in need.
The Homespun Chics received this box for review. All opinions are 100% our own. This post contains affiliate links.
---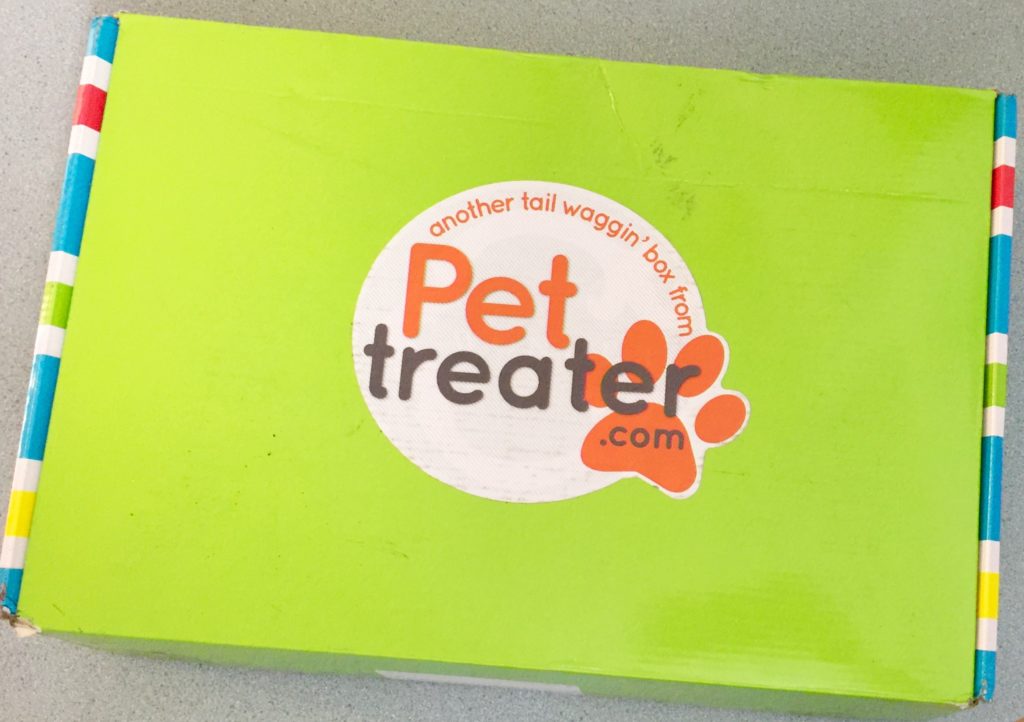 How It Works:
Dog Sizes:  Small (0 – 20 lb), Medium (21 – 50 lb), Large (51+ lb)
Pricing:  $34.99 TRY IT OUT Box (does not auto-renew), $24.99 for Month-to-Month, $22.99 for 3-Month, $21.99 for 6-Month, and $19.99 for 12-Month.
What's Inside:  Each month, subscribers will receive a fun, themed box filled with goodies like U.S. and Canada-made treats, plush toys, gadgets, grooming supplies, doggy wearables, and more! There's even a "human treat" included in every box.
*FIRST TIME subscribers will receive a first time box which will include past favorites and not the new items of the current month. Themed boxes will begin the following month.
SHIPPING SCHEDULE!
Subscribers asked and Pet Treater listened! Pet Treater has officially simplified the shipping schedule from 3 cycles per month down to just one! 🙂
Monthly boxes will now be shipping between the 5th – 10th of each month.
*If you were billed after the 10th of the month, a box will not be shipped until the following month.
TRY IT OUT boxes (non-renewing purchase) will be shipped right away and items will include past favorites and not the new items from that current month.
Coupons
Enter this code at check-out to receive a FREE pet bed with your first subscription box! The bed size depends on the size of the dog you selected for your plan. If you set up multiple plans for your household, you'll receive a FREE pet bed with every plan!
$5.00 Off First Box:  LOVE-PT5
*Enter this code at check-out to receive $5.00 off your first box of any length subscription!
(Note:  Offers do not combine and are only good for NEW subscribers.)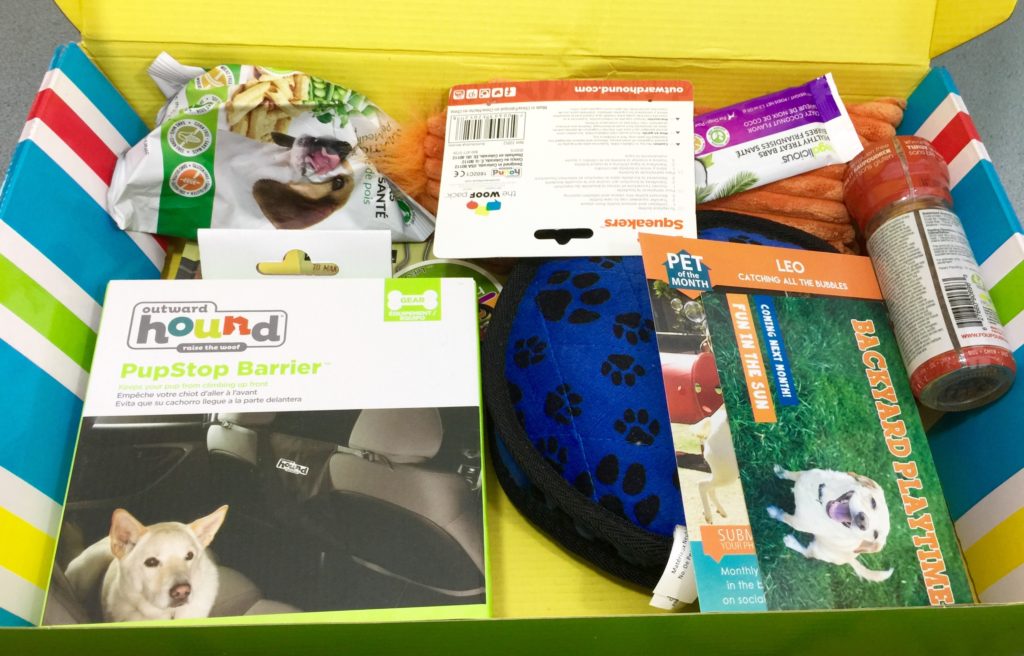 First peek! You didn't get to see the dog noses at the edge of the box when I took this photo but the boys are with me all the way!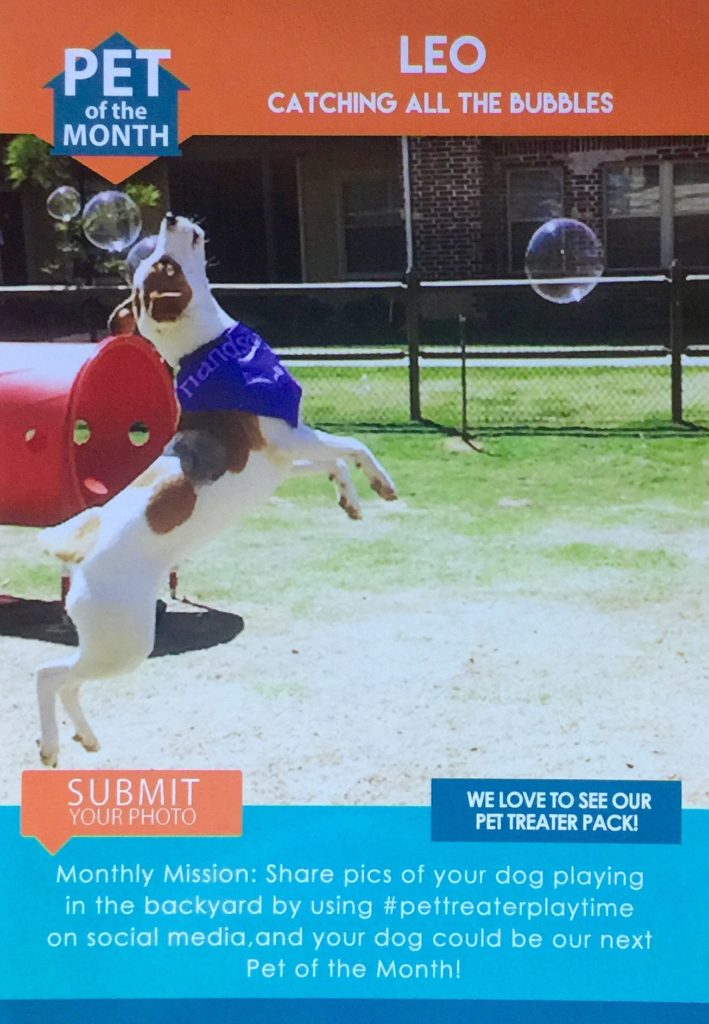 May's Pet of the Month is Leo! Subscribers can email a photo of their pet enjoying the current month's bounty for a chance to be the next featured Pet of the Month!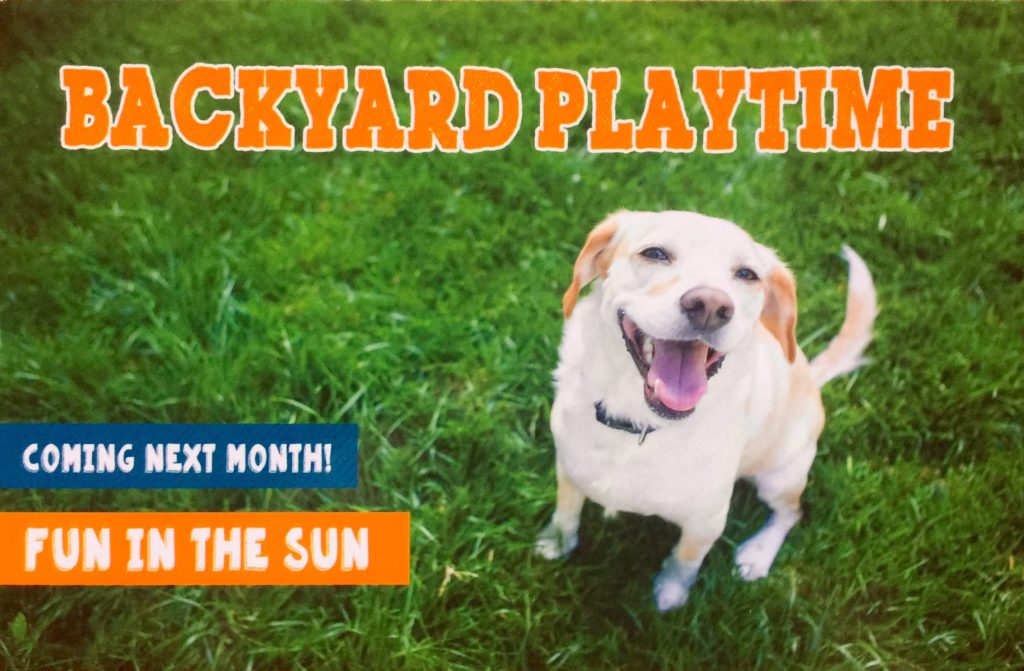 The theme of the May 2017 Pet Treater box was 
Backyard Playtime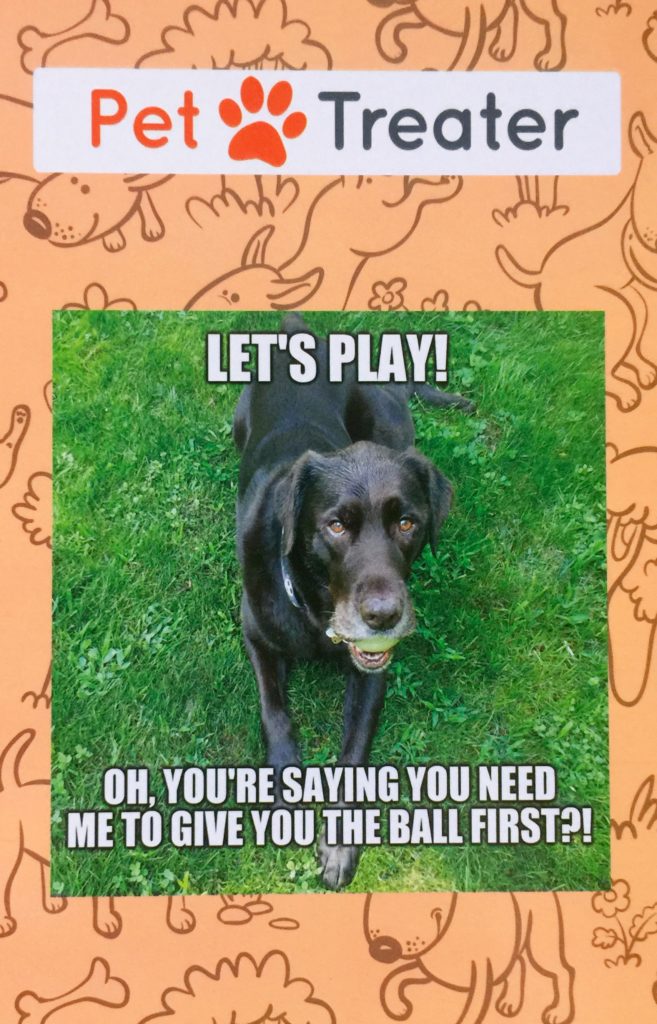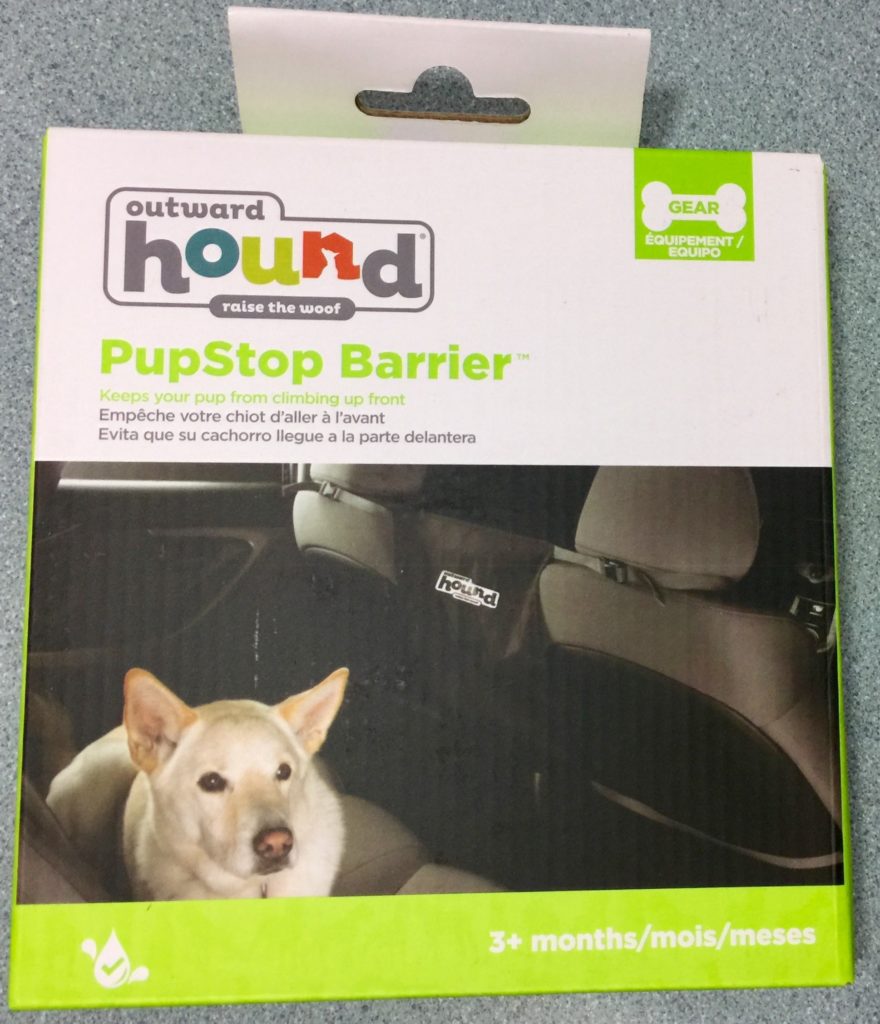 Outward Hound – PupStop Barrier ($13.99)
I had to make this the first thing I wrote about! We travel a lot and I know Rocket thinks we are herding the cars ahead of us, bless his border collie brain! But unless he gets bored and falls asleep, he thinks that since he is the alpha dog, he needs to be up front herding the cars with the pack leaders.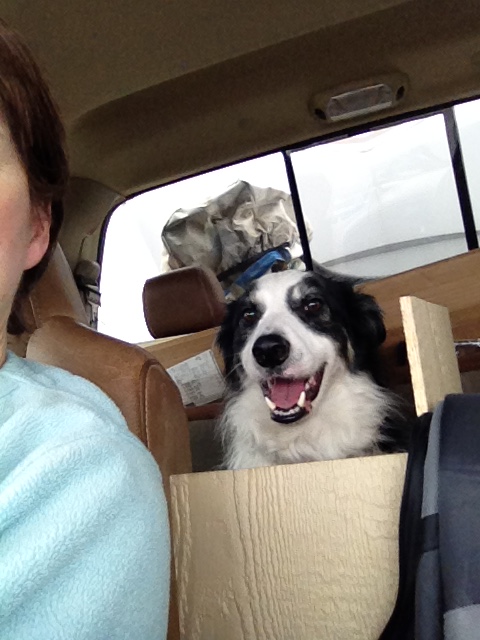 My husband made a wooden barrier for the truck.
We just bought a new car and I really didn't want an ugly plywood barrier in it! So we both were just thrilled when we found this PupStop barrier in our Pet Treater box! Unlike plywood, this barrier folds flat when not in use, has adjustable straps, and fits just about any car. Score!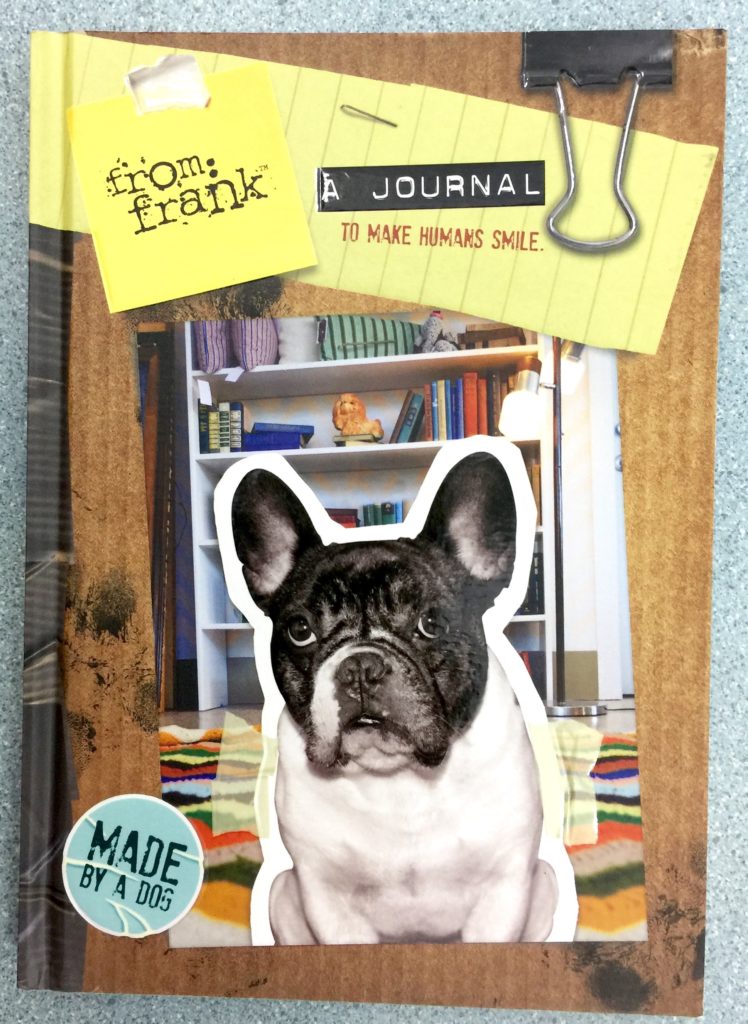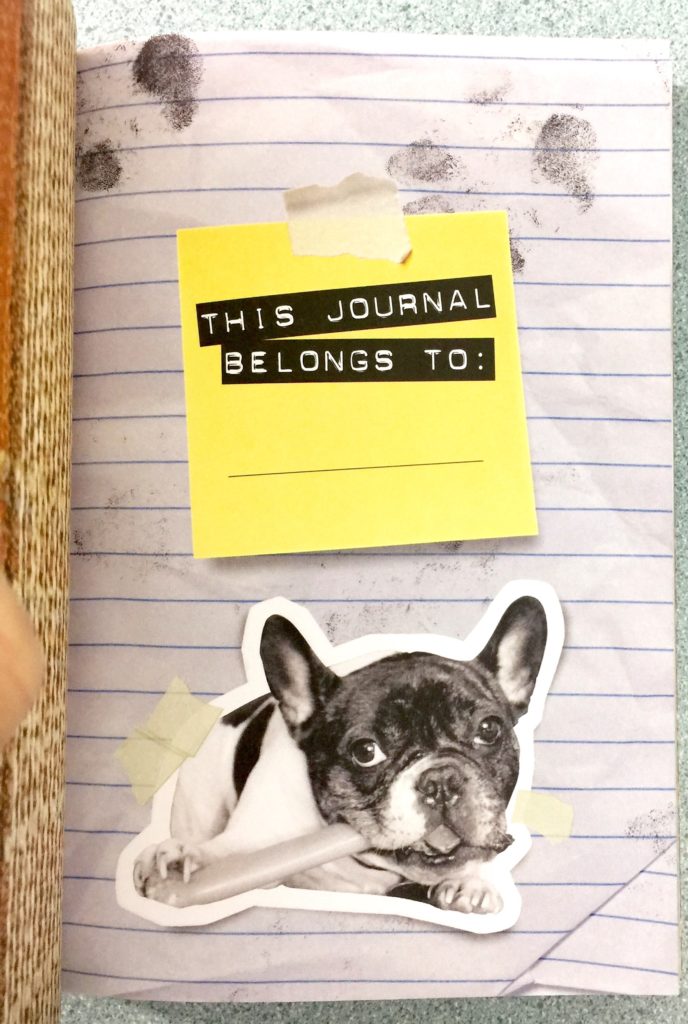 Greetings From Frank – A Journal To Make Humans Smile ($6.78)
This is a hardbound journal with both lined and unlined pages, full of doggie humor and snarky comments from Frank, a French bulldog. So very cute and with 128 pages, it gives you a lot of space to write!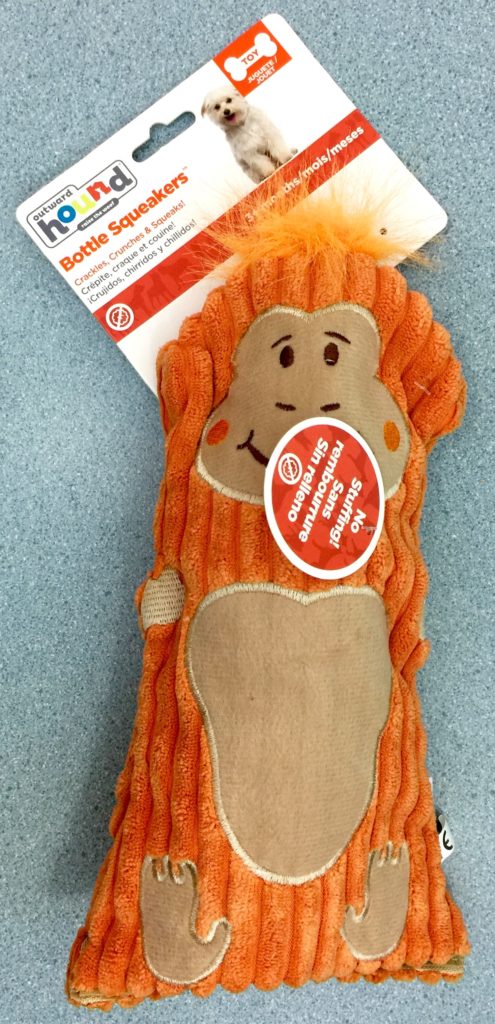 Outward Hound – Bottle Buddies Monkey Squeaker – Large ($$9.46)
This is a plastic water bottle cover that has a squeaker cap. Dogs just love the crunchy sound when they chew on water bottles and this cover has Dura-Tuff lining inside to resist ripping. You just replace the bottle when it gets too used up.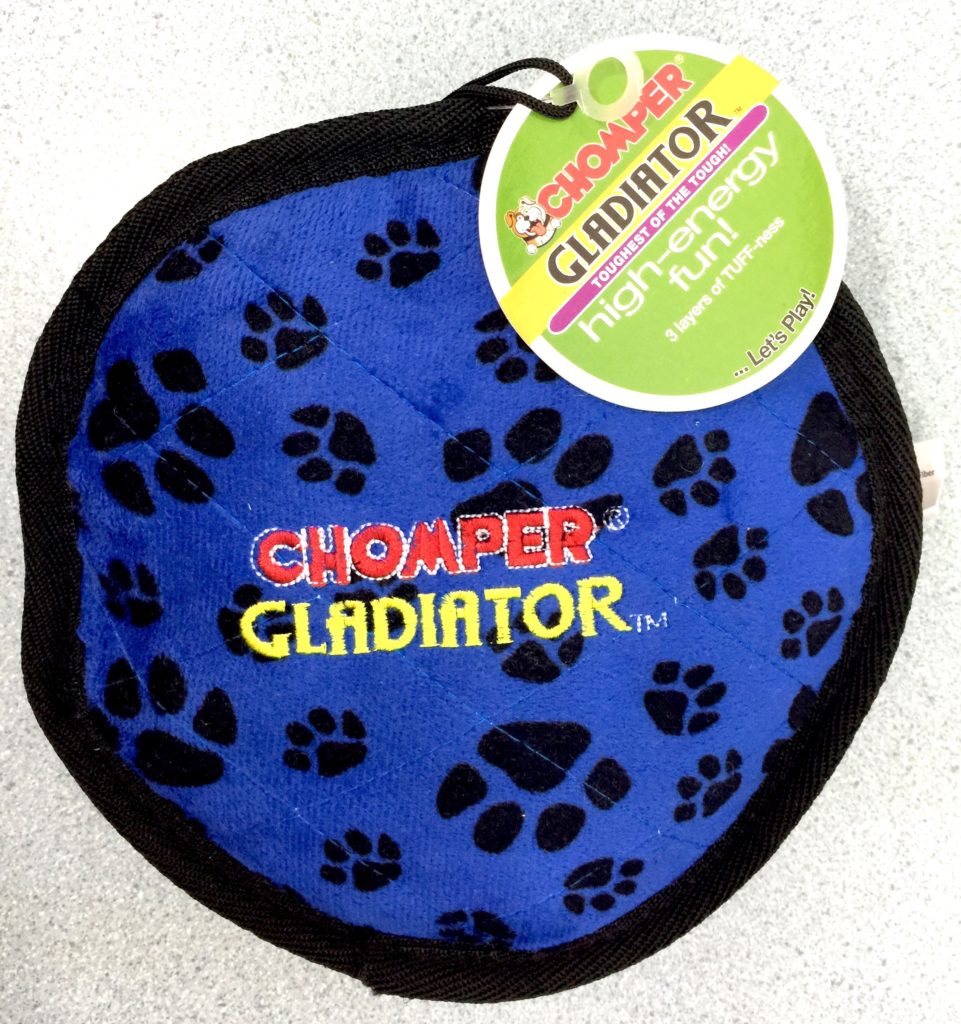 Boss Pet – Chomper Gladiator Tuff Frisbee Toy ($11.57)
This is a soft, thick toss & fetch toy with a squeaker that has 3 layers of TUFF-ness for heavy chewers. Not a chew toy, Rocket.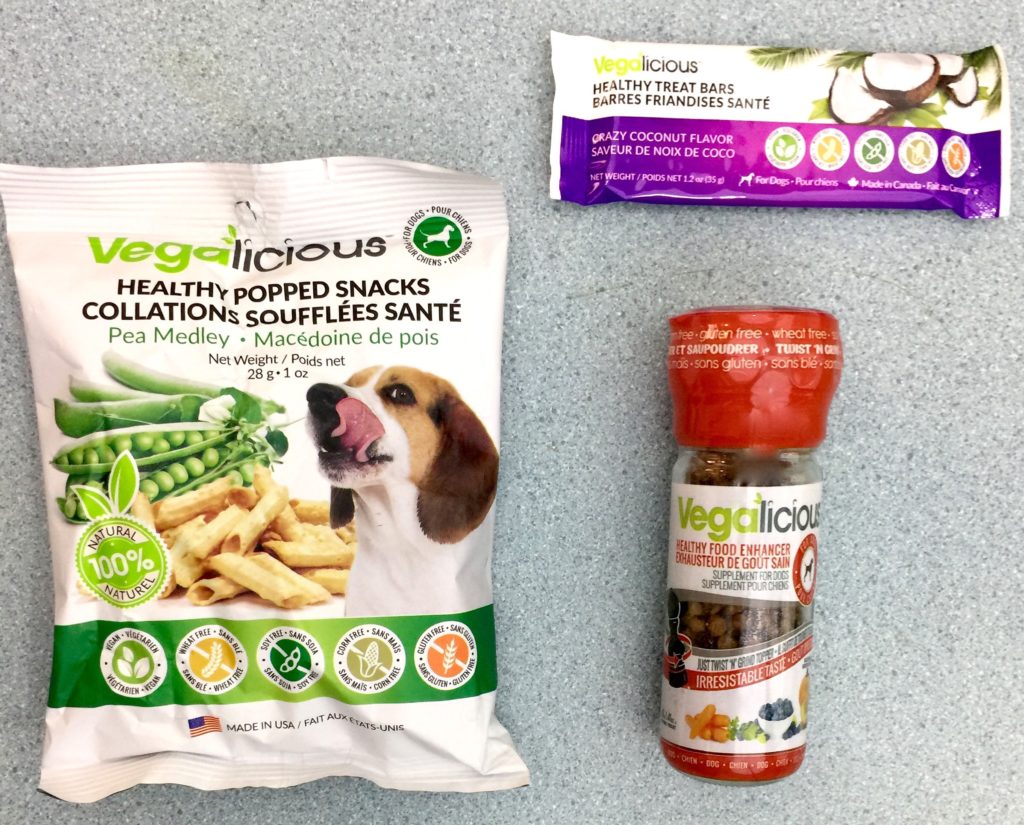 We received 3 different Vegalicious edibles.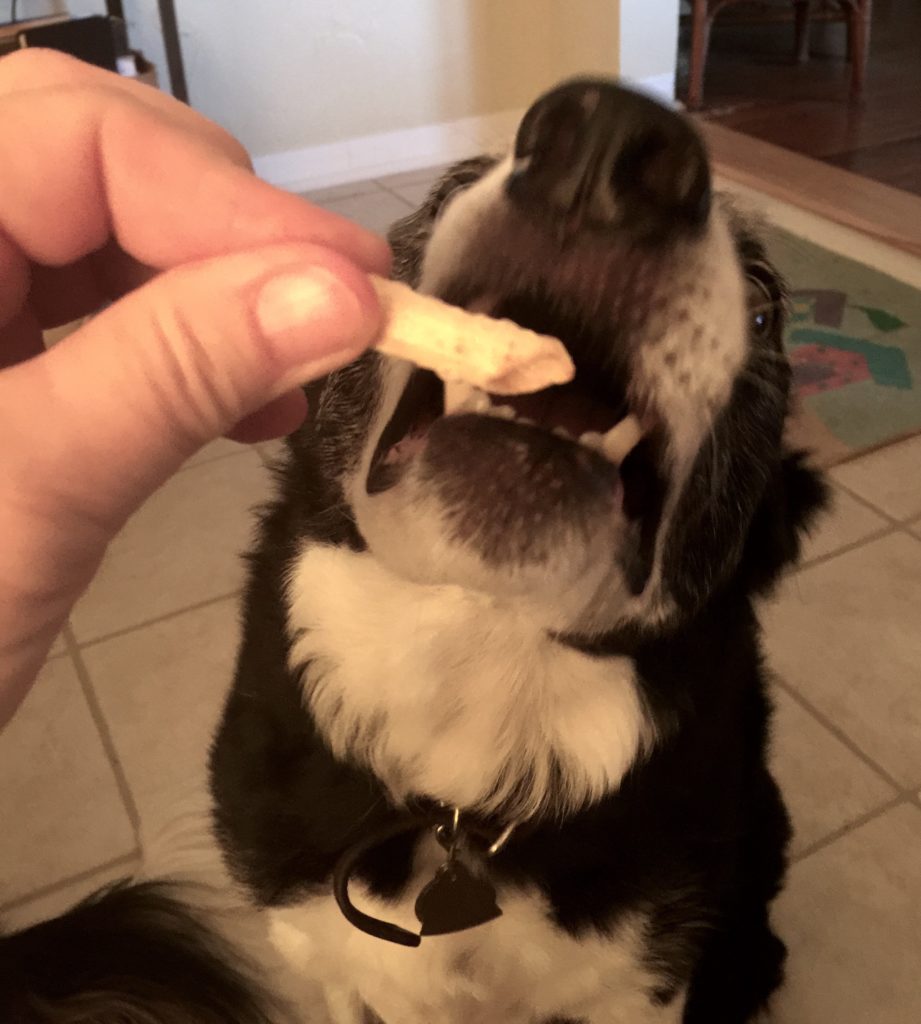 Healthy Popped Snacks Pea Medley 1 oz ($2.49)
These are vegan snacks with the light and fluffy consistency of Cheetos but much healthier for your dog. Made with human grade food potato starch, yellow pea flour, and salt. This company makes a whole line of these popped snacks – Pumpkin Wedges, Sweet Potato Fries, Squash Rings, Carrot Wedges, and more! The boys loved their new snacks!
Healthy Treat Bar Crazy Coconut Flavor 1.2 oz ($2.99)
This looks like a granola bar for dogs. It is soft, vegan, and you can break it up into the size treat you want to offer your dog or just hand over the whole thing. I know what my dogs would choose! And because it is vegan, there is no chicken in it to cause an allergic reaction in Rocket.
Healthy Food Flavor Enhancer 1.41 oz ($7.99)
This is a twist-and-grind mixture that looks like my garlic salt grinder but contains healthy additives for your dog's dinner – sweet potato, quinoa, carrot flakes, beet granules, flaxseed, peas, lentils, coconut oil, pumpkin seeds and lots more. My dogs don't need any help to get them to eat, but this will give them a different taste when I sprinkle it on their food.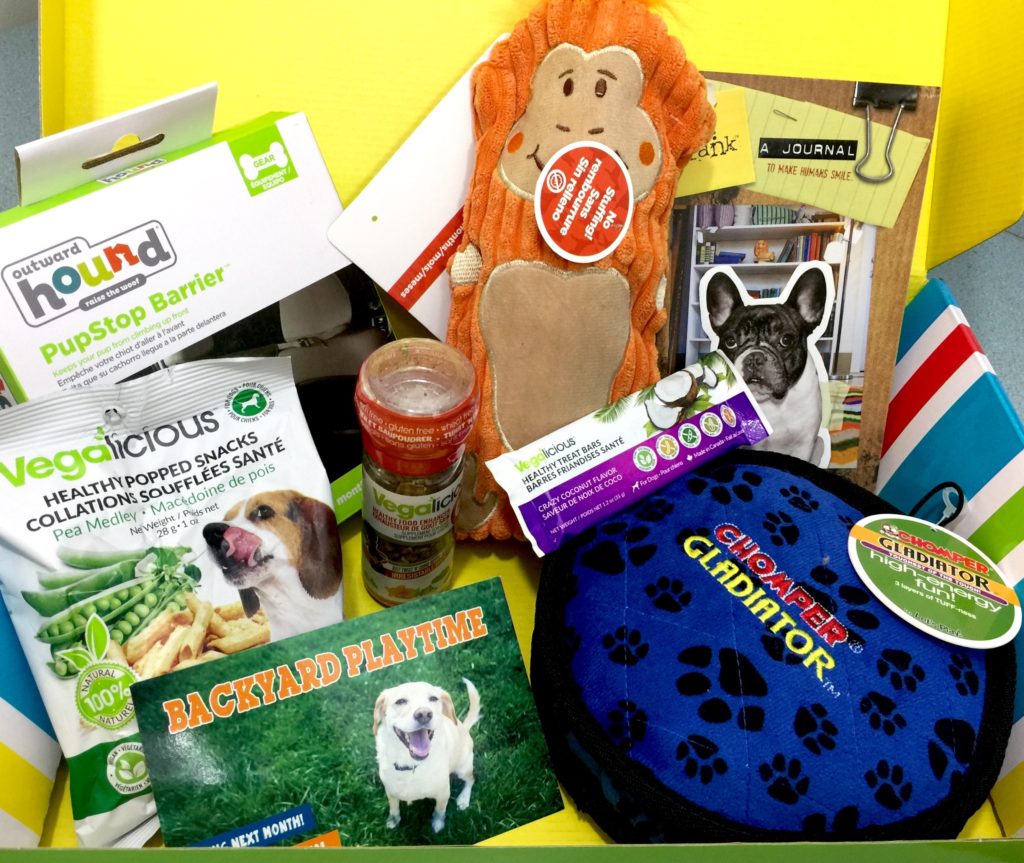 The retail value of the May 2017 Pet Treater box came to $55.27, so a great value for the box and it was full of great dog essentials! I can't wait to try out the new pet barrier and the boys have loved being Blogger Dogs so they can check out all the new treats!
What did you think of the May 2017 Pet Treater box?