May 2017 Mini Monthly Mystery Box for Dogs Review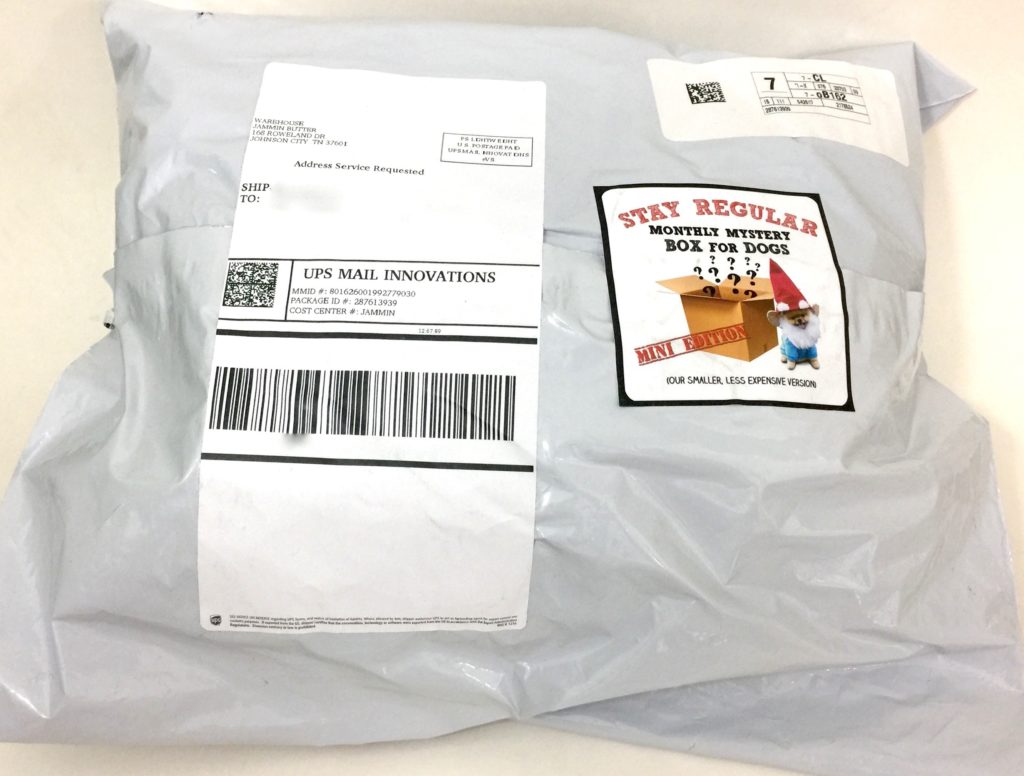 The Mini Monthly Mystery Box for Dogs is a new subscription by That Daily Deal and is a smaller, less expensive version of their Pet Treater box.
Love your dog but don't need a BIG box of stuff every month?  Treat your pup for $9.99/mo delivered!

Receive at LEAST 1 bag of treats (all made in USA or Canada) and one toy – The retail value is always worth more than $10 AND we ship it free!

Access to secret deals and add-ons!

Shipping schedule: All boxes ship between the 20th and 25th of the month. No hassle cancellations, but you won't want to.
The Homespun Chics received this box for review. All opinions are 100% our own. This post contains affiliate links.
---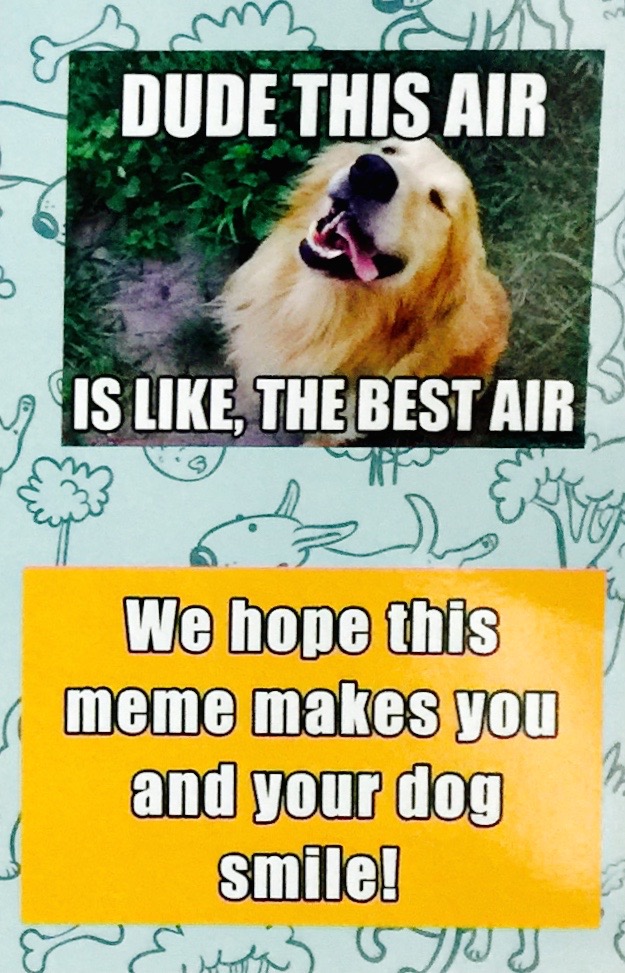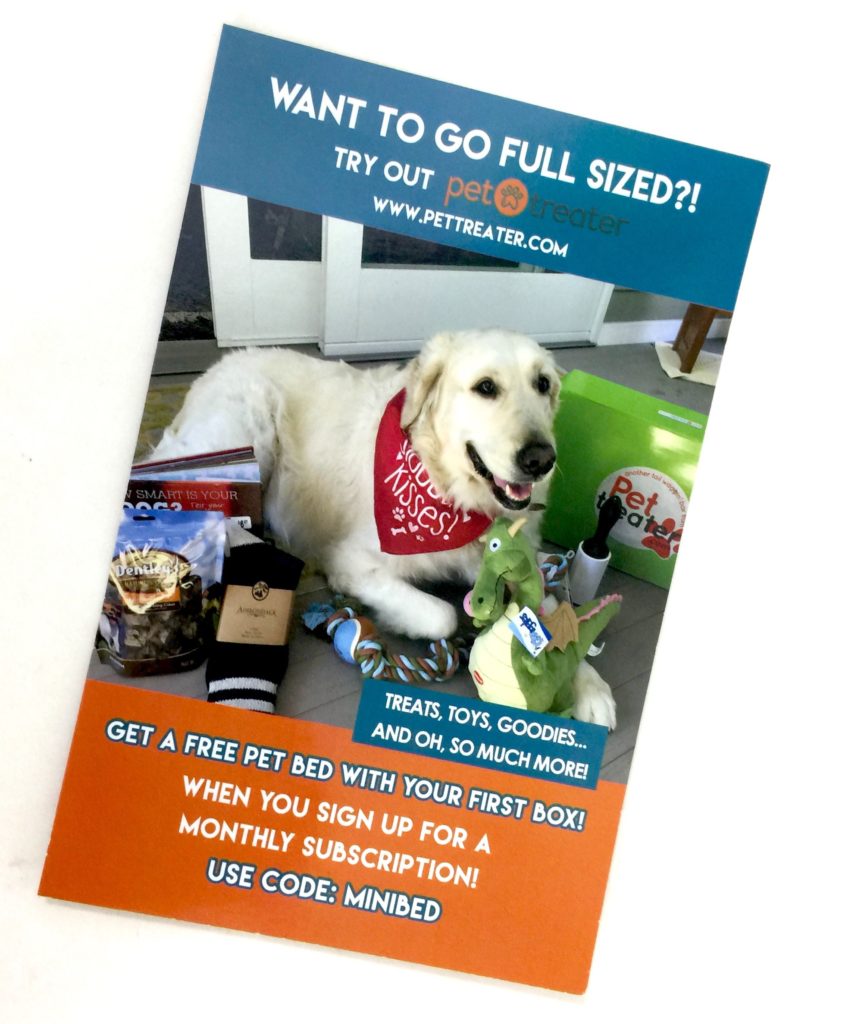 If you want to subscribe to the full size Pet Treater box ($24.99/month) you can still snag a free pet bed with your new subscription!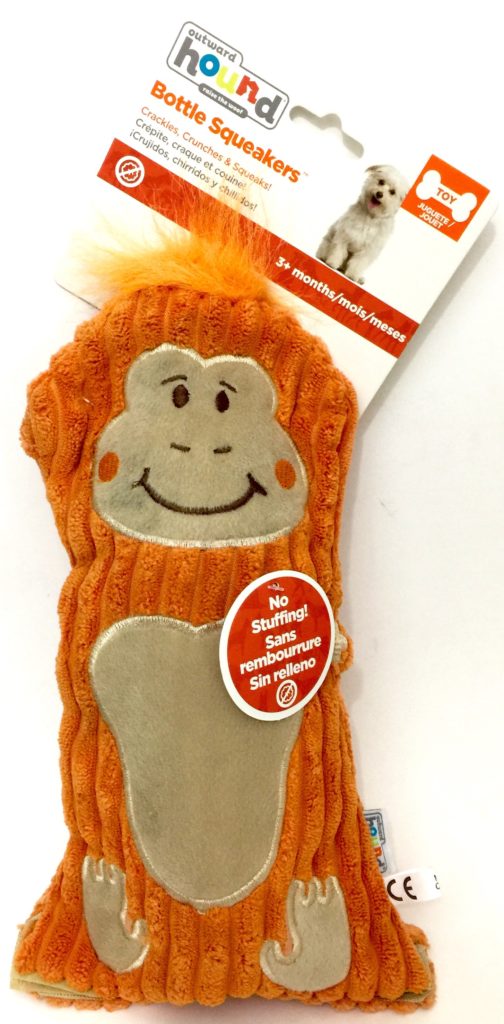 Outward Hound – Bottle Buddies Monkey Squeaker – Large ($9.46)
This is a plastic water bottle cover that has a squeaker cap. Dogs just love the crunchy sound when they chew on water bottles and this cover has Dura-Tuff lining inside to resist ripping. You just replace the bottle when it gets too used up.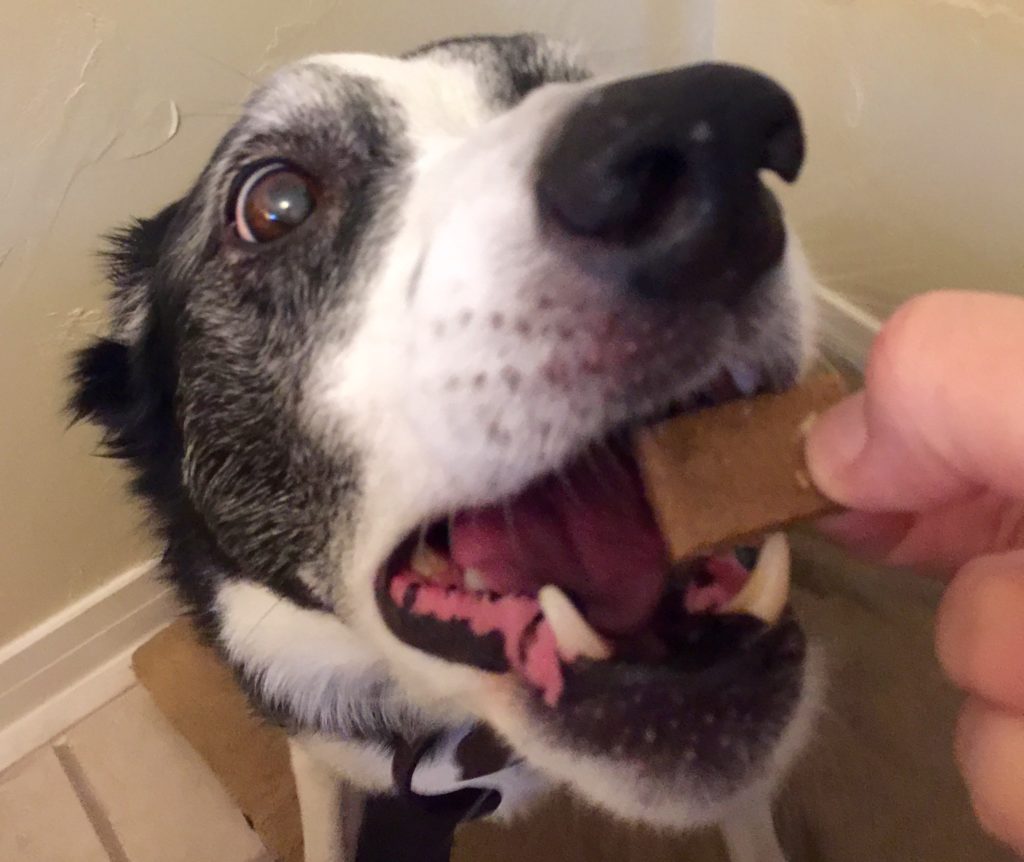 Vegalicious Healthy Treat Bar Appleberry Burst Flavor 1.2 oz ($2.99)
This looks like a granola bar for dogs. It is soft, vegan, and you can break it up into the size treat you want to offer your dog or just hand over the whole thing. I know what my dogs would choose… Jed thought it tasted great!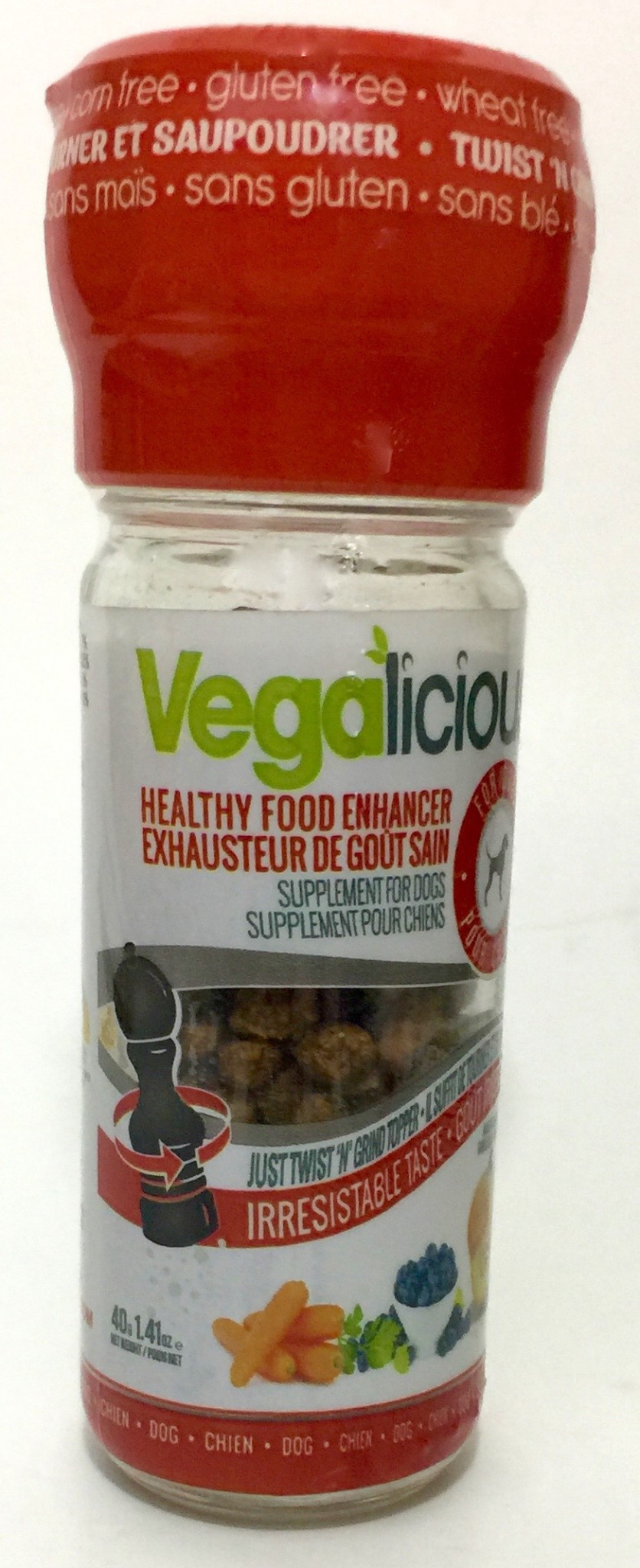 Vegalicious Healthy Food Flavor Enhancer 1.41 oz ($7.99)
This is a twist-and-grind mixture that looks like my garlic salt grinder but contains healthy additives for your dog's dinner – sweet potato, quinoa, carrot flakes, beet granules, flaxseed, peas, lentils, coconut oil, pumpkin seeds and lots more. My dogs don't need any help to get them to eat, but they are all about their food and this will give them a different taste to enjoy.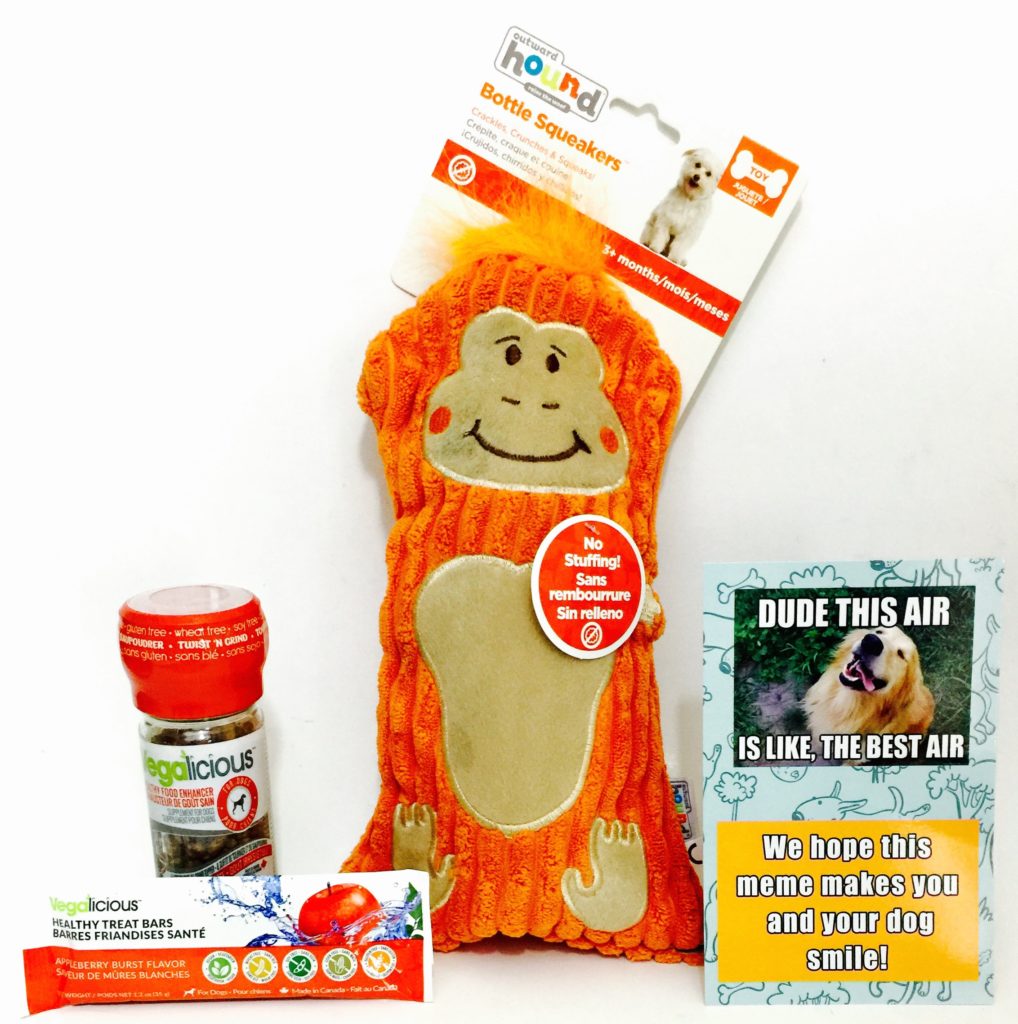 The retail value of the May 2017 Mini Monthly Mystery Box for Dogs came to $20.44, twice the cost of the monthly subscription. If you purchase treats and toys for your dogs in the pet stores, you know how high the cost can be! This little mystery box is turning out to be a huge value every month! Plus you get the fun of a surprise toy and treats for your pets for a very low price!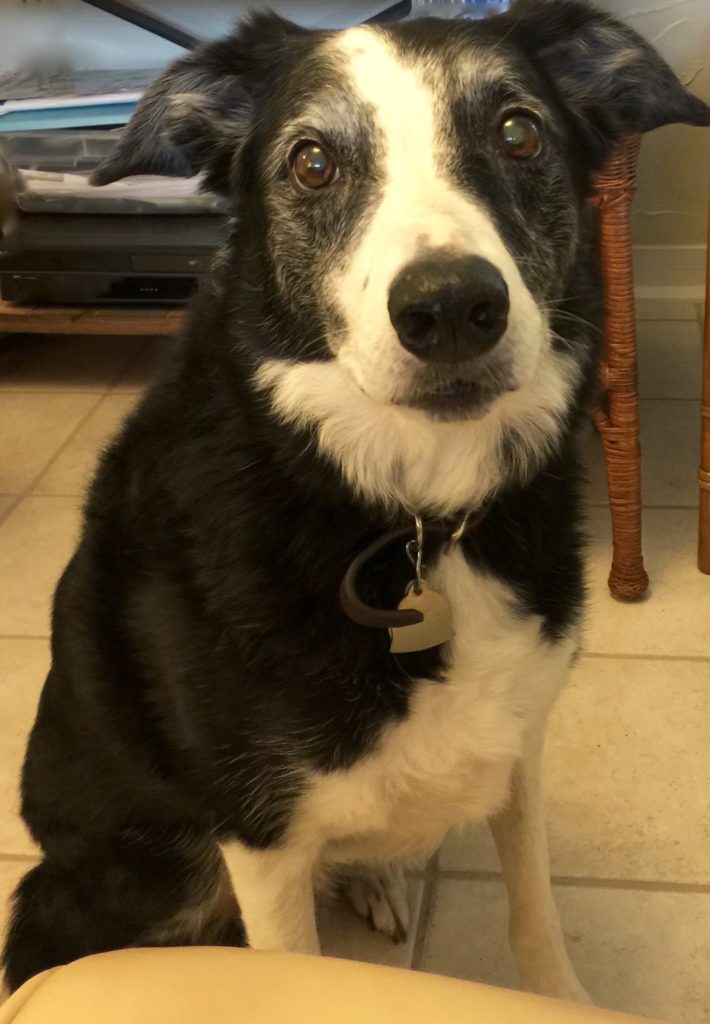 Jed would like some more of that Vegalicious Healthy Treat bar!