May 2016 Popsugar Must Have Review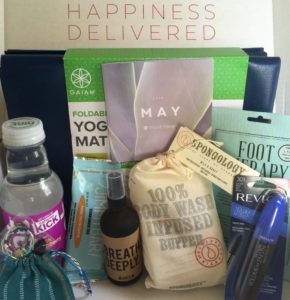 Popsugar Must Have is a monthly subscription box that sends you five to six full-sized products that are "the best in fashion, beauty, home and more" with a value of over $100. They curate high quality items that they feel are fun, authentic and positive.
Cost of the monthly box is $39.99 and shipping is free. If you purchase a six month subscription for $214.70, it brings the price down to $35.78/month.
The Homespun Chics paid for this subscription box. All opinions are 100% our own. This post contains affiliate links.
---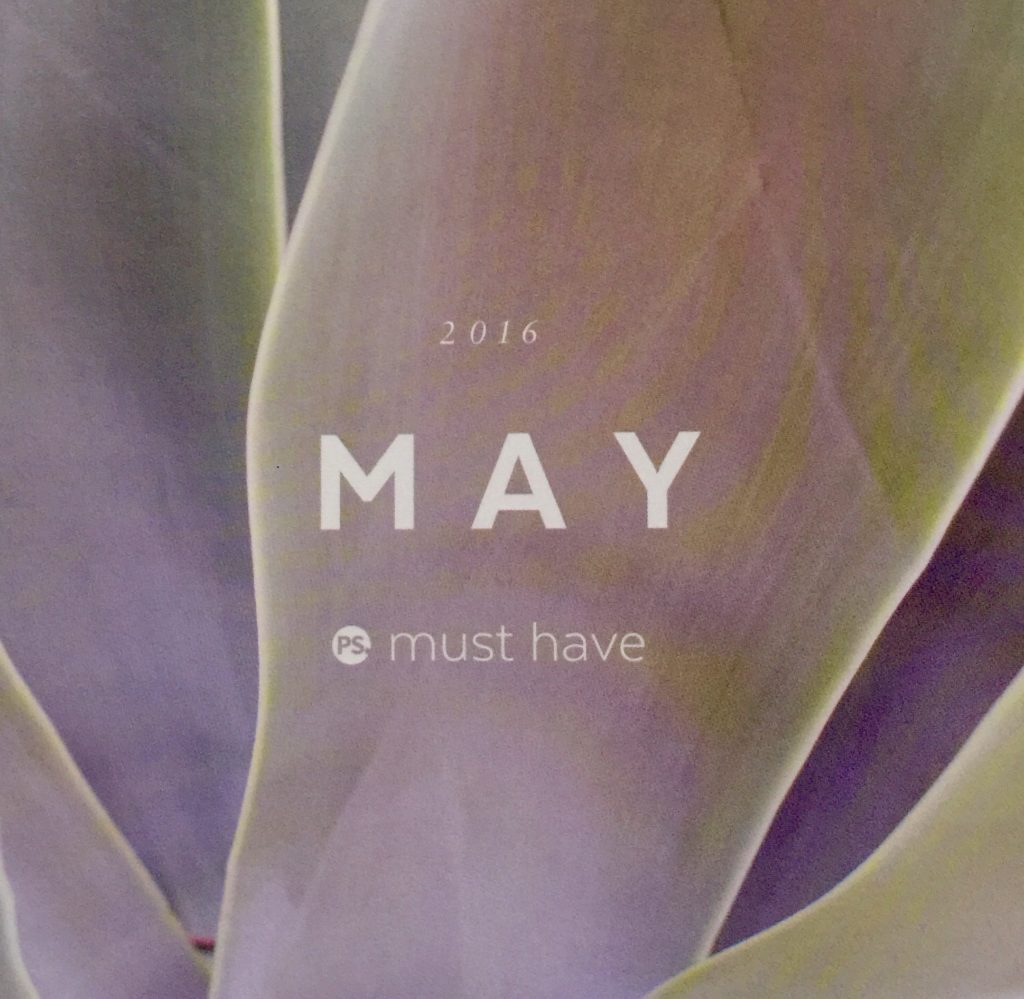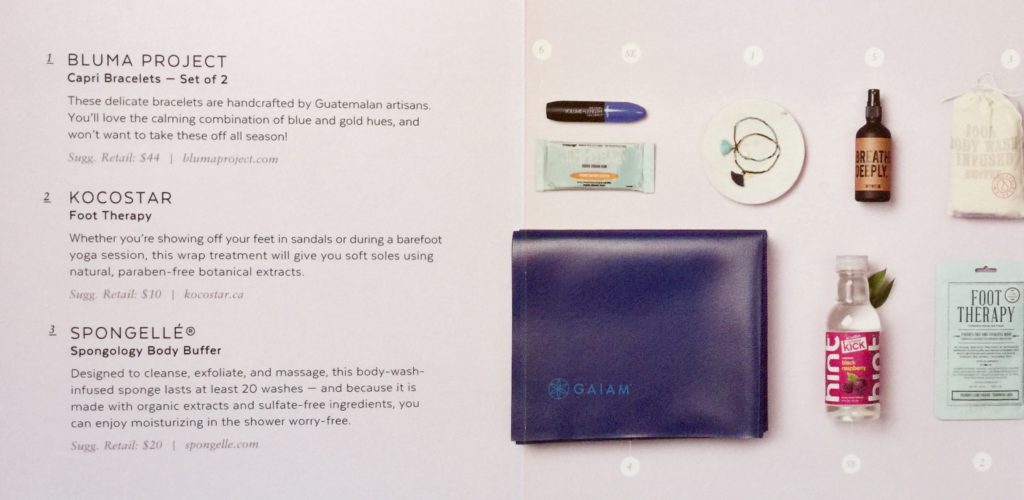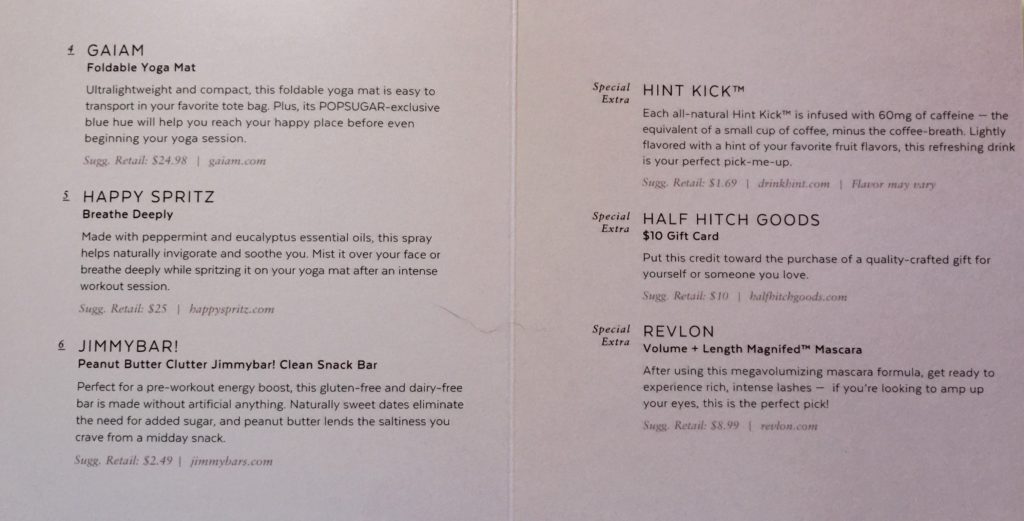 The May 2016 Popsugar Must Have box was inspired by "Fitness, Relaxation, Health & Hydration" and includes a lovely glossy fold-out product information card that lets you know about the items chosen for your box. Plus the card contains photos and a retail value of each product. So now let's take a look at what we have in our May box!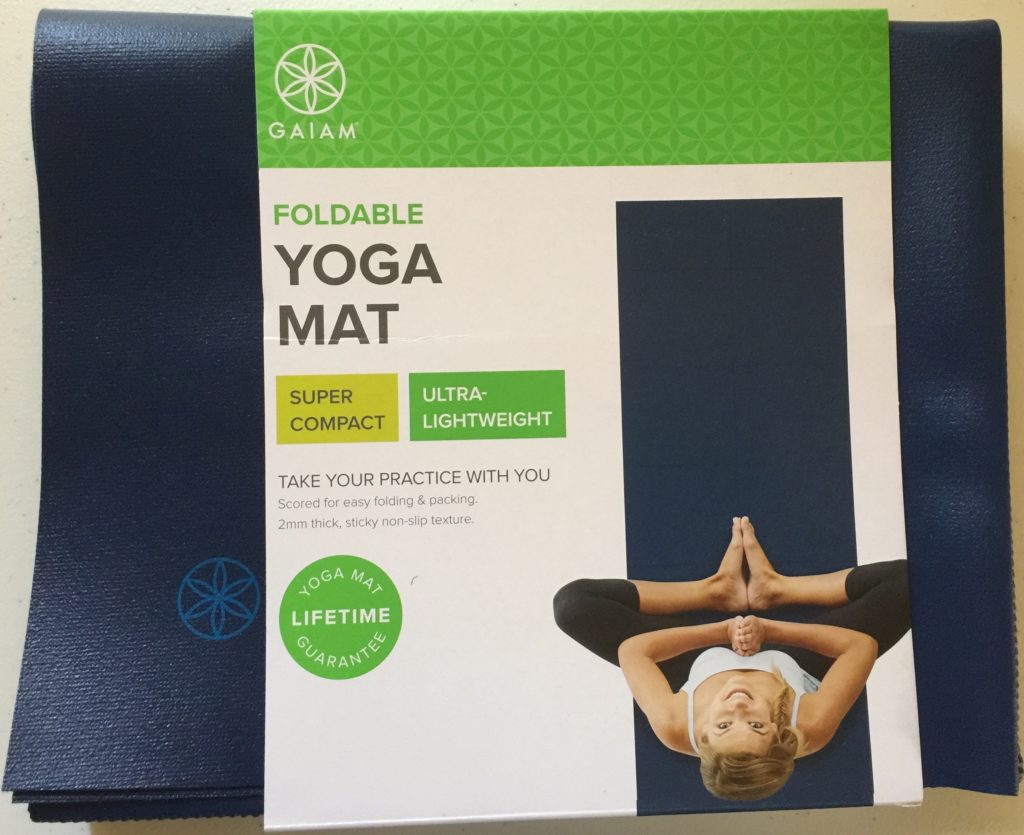 Gaiam – Foldable Yoga Mat ($24.98)
This was the biggest item in the May 2016 Popsugar Must Have box. Super compact, lightweight with a sticky non-slip texture, it is also scored for easy folding. Does this mean I am meant to learn to do yoga?? We shall see…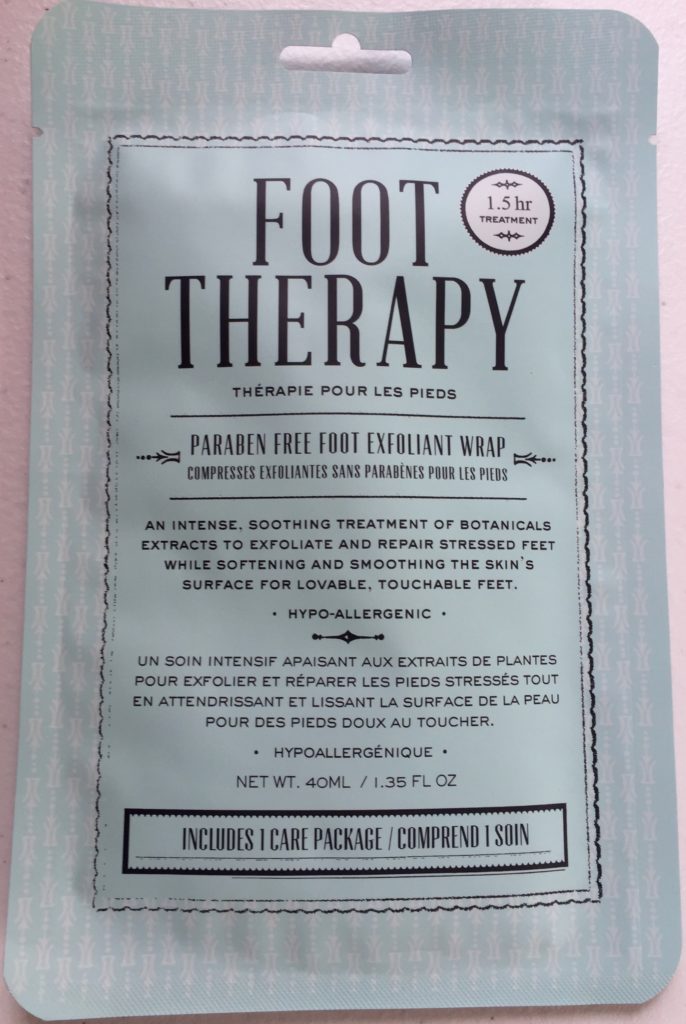 Kokostar – Foot Therapy ($10)
This is an intense 1 ½ hour exfoliating and peeling therapy treatment to give you smooth, pretty feet for the sandal season. It uses botanical extracts to repair, soften and smooth. I can't wait to have a quiet day when I can use this on my feet! They really need all kinds of help!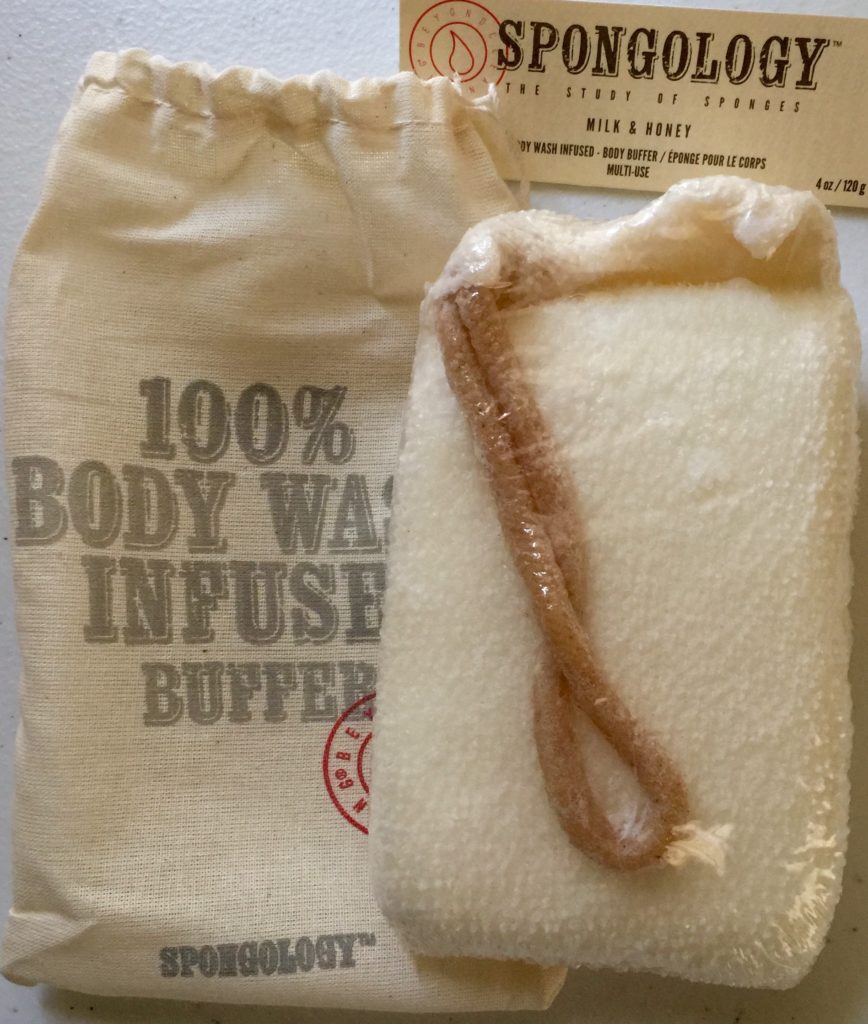 Spongelle – Spongology Body Buffer Milk & Honey ($20)
I have never seen one of these before but I love the concept! This is a body wash infused body buffer that will exfoliate, massage and help stimulate circulation while it gets you clean. And you can reuse it, too. Made with organic lavender and eucalyptus extracts, sulfate free, and it smells really good! You could probably use this on your feet when you finish the Kokostar foot treatment!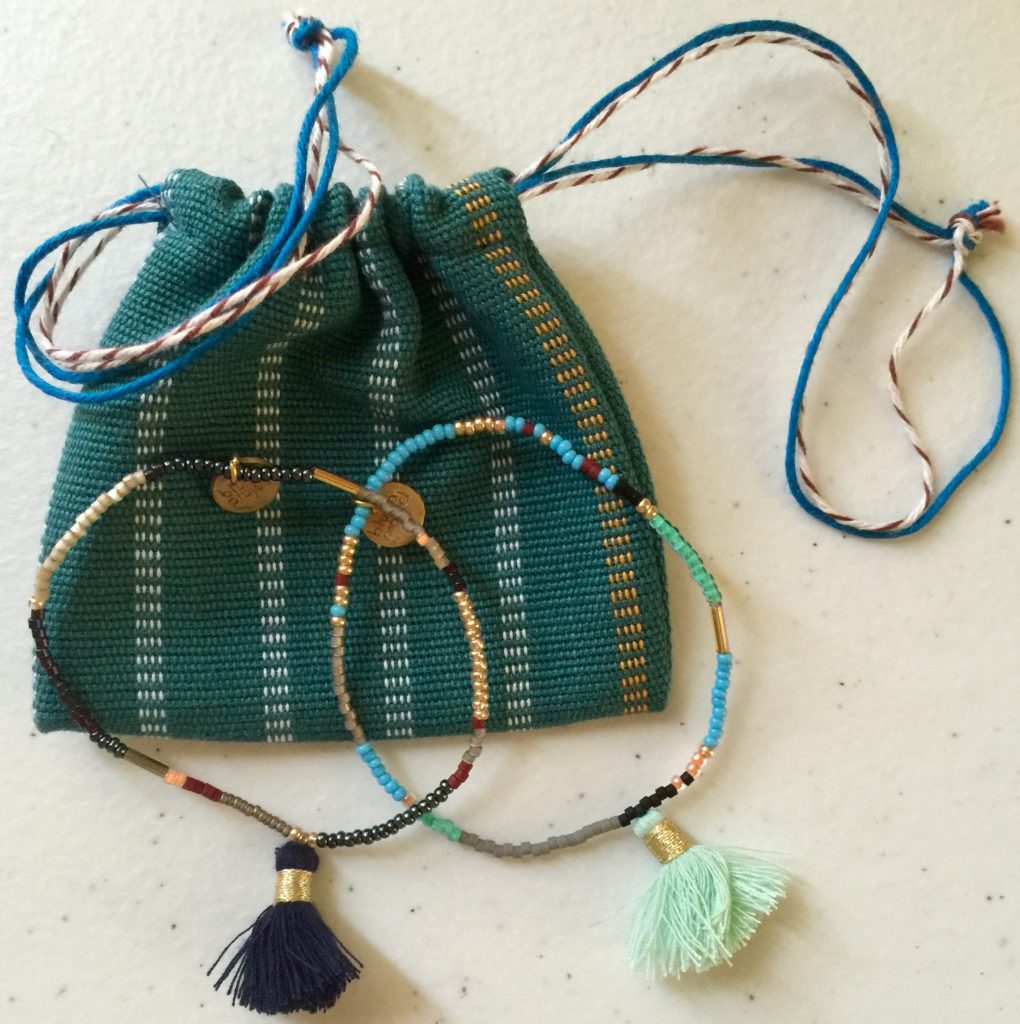 Bluma Project – Capri Bracelets, set of 2 ($44)
These are handcrafted bracelets, made by Guatemalan artisans using tiny glass and 24 kt gold beads. So delicate and feminine, perfect to wear with your summer outfits! The bracelets come in this sweet little bag so you don't lose them.

Happy Spritz – Breathe Deeply 3.4 oz ($25)
"Minty Relief for Your Lungs + Mind"
This is an aromatherapy spray made from water with peppermint, tea tree, eucalyptus, + other essential oils to invigorate and soothe you. Spritz it on your face or your yoga mat. It smells good and the spray is a fine mist, plus it is really refreshing when the air is warm.

Jimmybar – Peanut Butter Clutter Clean Snack Bar ($2.49)
This bar is gluten free, dairy free and has no added sugar. It is made with dates, peanut butter, crisp brown rice, peanuts, almonds and honey. Great for a post yoga snack. Or when you want any snack and don't want to feel guilty about what you just ate!
Special Extras:

Hint – Kick Black Raspberry ($1.69)
This is a caffeine infused lightly fruit flavored water that contains the equivalent of one cup of coffee's caffeine and no added sugar. It has 0 calories and no artificial sweeteners.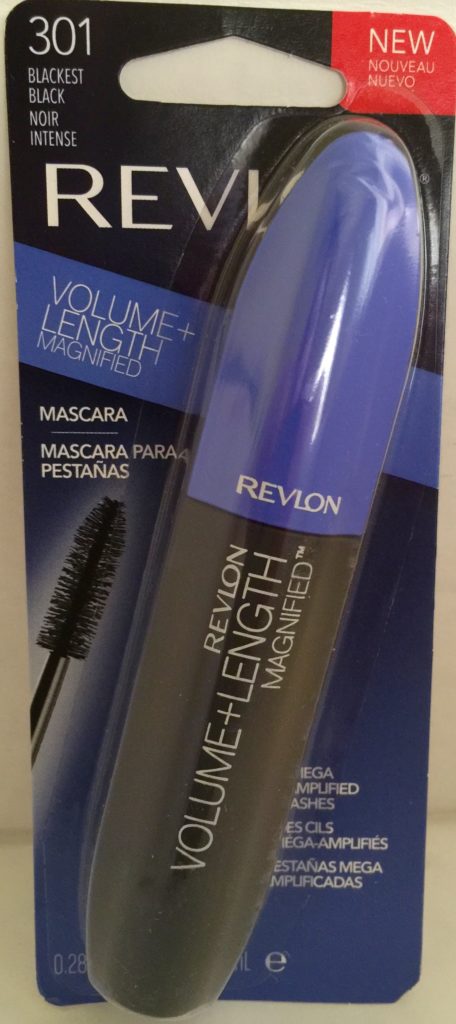 Revlon – Volume + Length Magnified Mascara Black ($8.99)
This mascara has a high shine black fiber formula that provides amplified volume and length.
The May 2016 Popsugar Must Have box was full of lovely goodies with a value that added up to $137.15. What's not to love?? Even if there were a few things in the box that were not your style or with slightly lower prices found on sale somewhere, you would still be WAY over the $40 paid for the box. This subscription box is an excellent value for your money. The items curated fit the theme, and the theme truly fits this time of year.