March 2017 Degustabox Review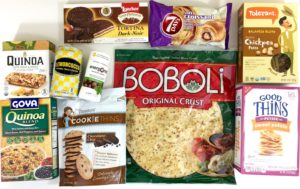 Degustabox is a food subscription box that began mid 2016 and sends you 10 to 15 full-size surprise products each month at a price less than you would pay at the store for the items. The monthly cost is $19.99 with free shipping, charged on the 19th of each month.
There is no commitment and you can cancel the next month if you notify Degustabox before the 15th of the month.
The Homespun Chics received this subscription box for review. All opinions are 100% our own. This post contains affiliate links.
---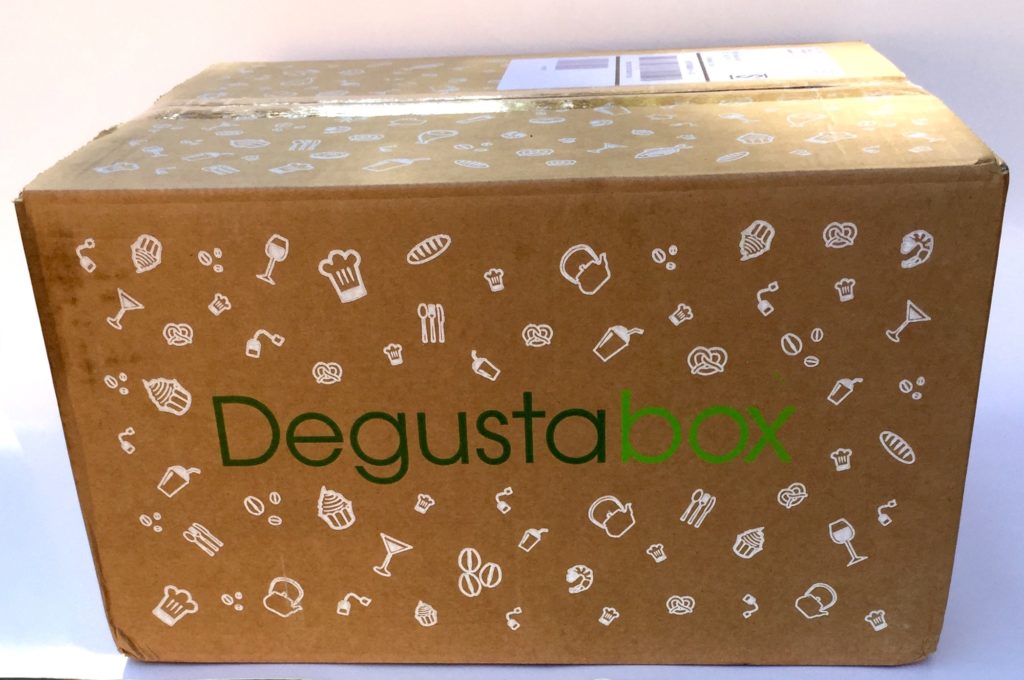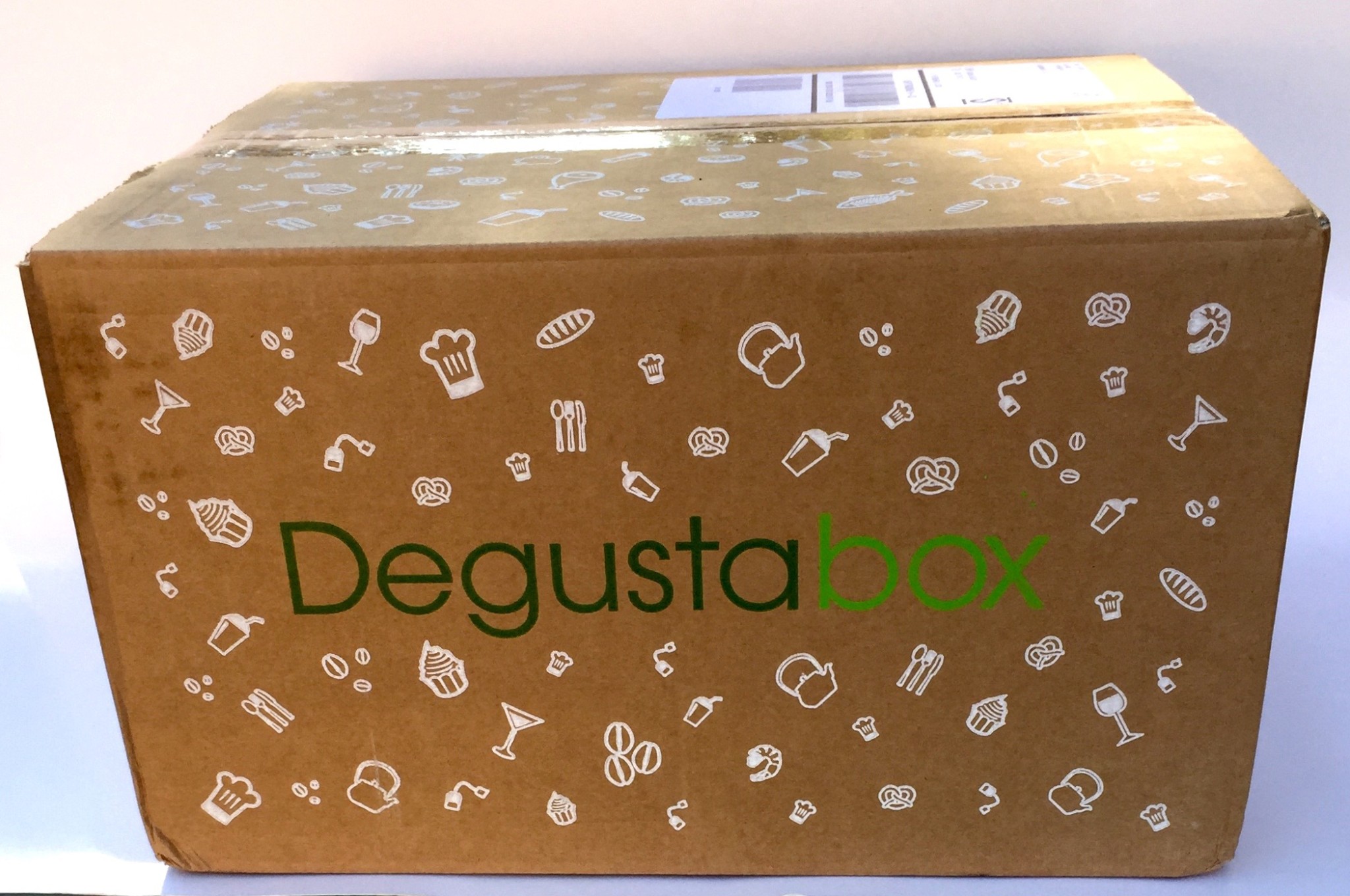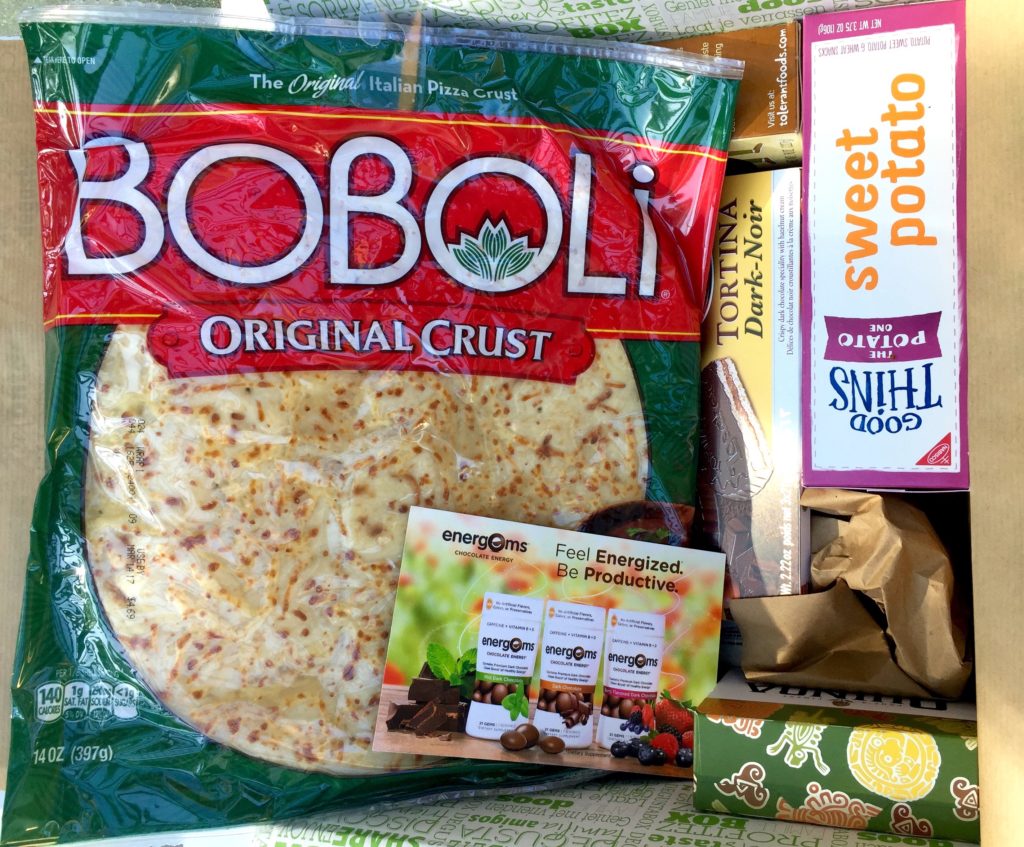 First peek – I can tell we're going to have pizza and it will be easy to make!! And lots of other goodies, too! YUM!!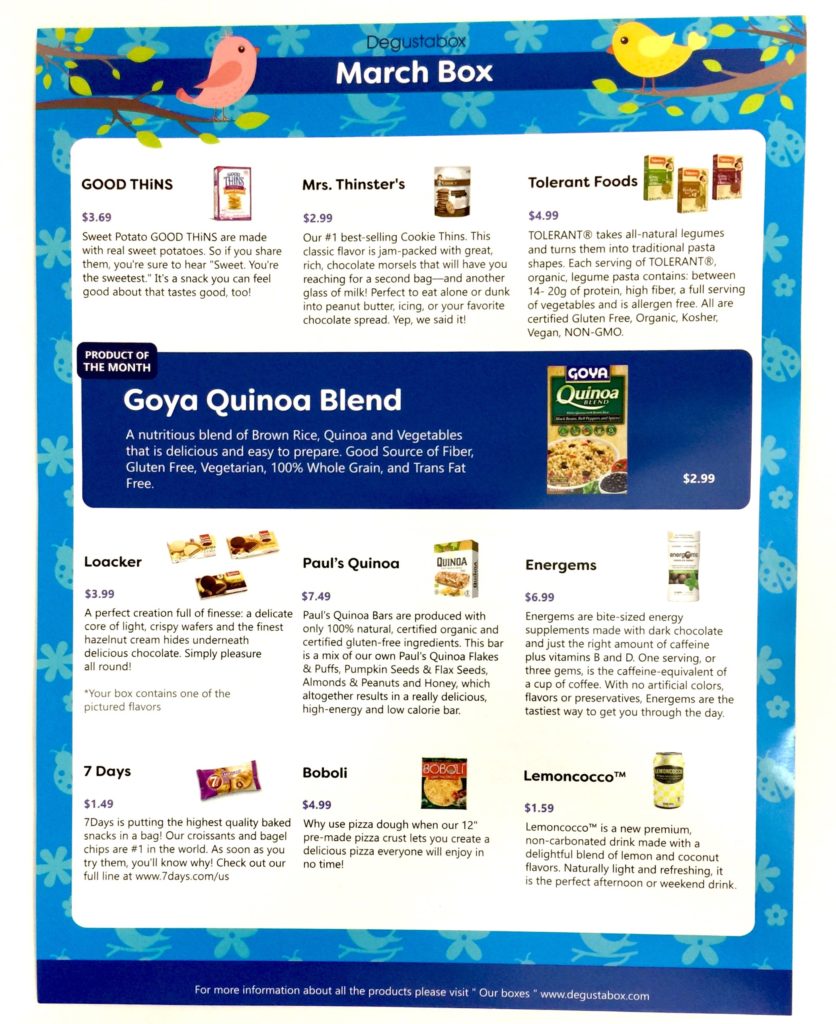 The March 2017 Degustabox contained 10 full size food items. Degustabox includes a great full page glossy information sheet that gives you photos, accurate prices, and descriptions of each product curated for the box.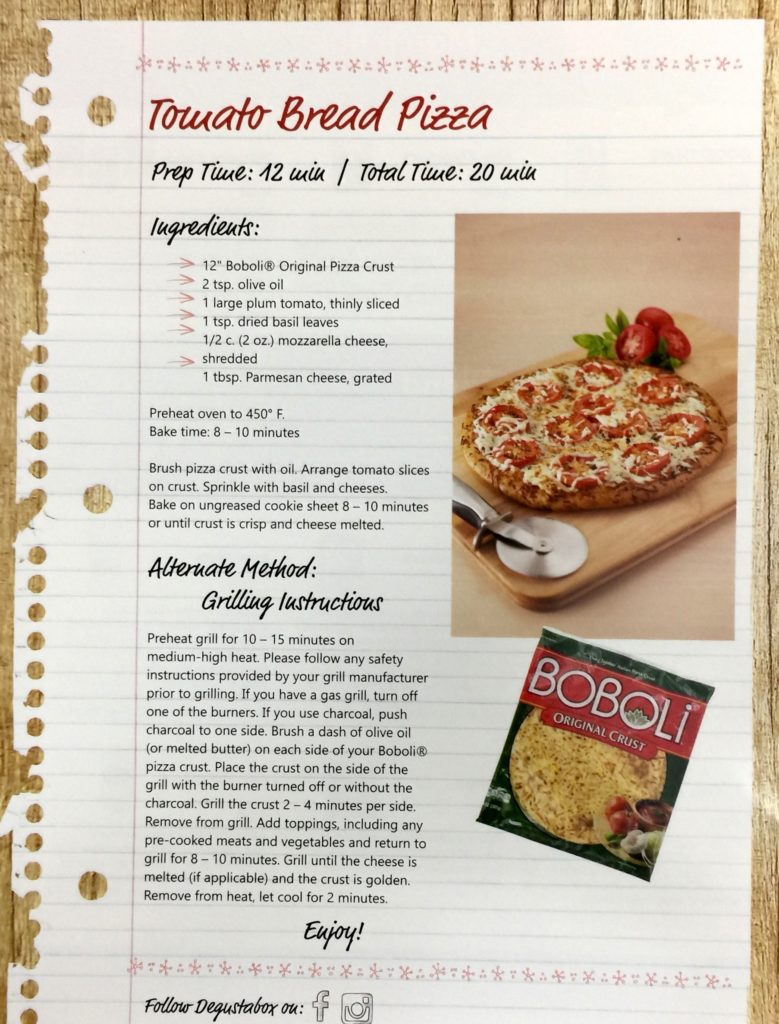 On the back of the product information sheet was an easy pizza recipe to use with the Boboli pizza crust. It looks delicious and our grill is already outside!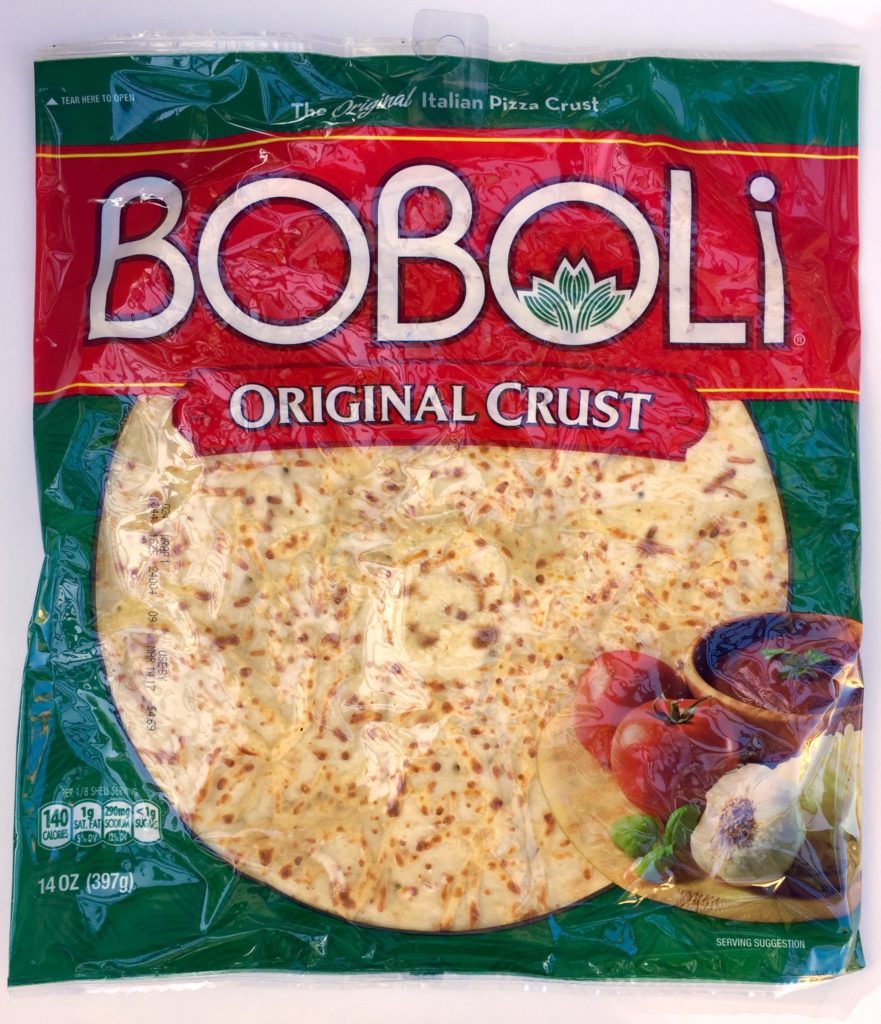 Boboli – Original Crust 14 oz ($4.99)
This is "The Original Italian Pizza Crust." If you have never fixed a pizza with a Boboli crust, you should buy one and give it a try. Quick and easy to use, you can let your pizza imagination and creativity run wild or just toss some pizza sauce and cheese on top for a fast weeknight dinner. And these crusts are really tasty so they enhance the rest of your pizza ingredients. You don't need to deal with a fussy crust that has to rise or eat a frozen pizza that tastes like cardboard!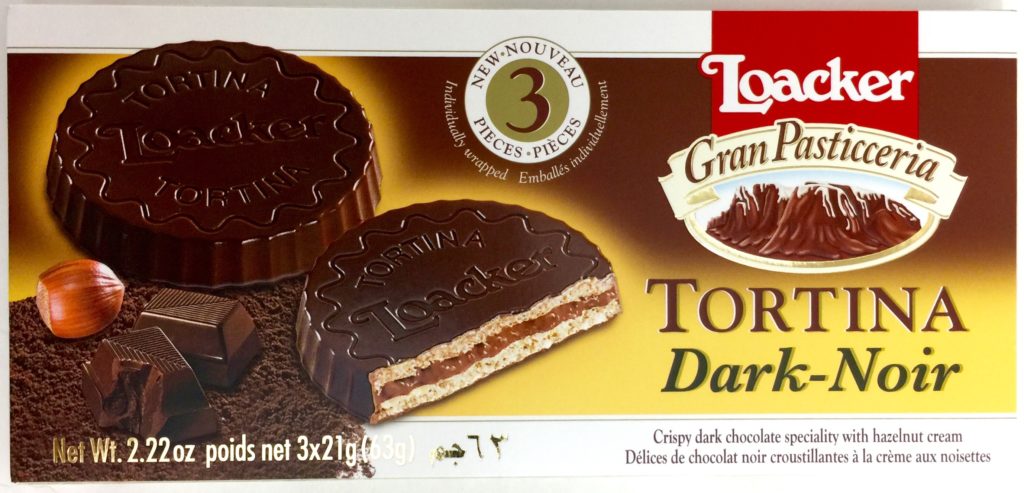 Loacker – Tortina 2.22 oz ($3.99)
We received the Tortina in Dark (Noir), a dark chocolate covered wafer cookie filled with hazelnut cream. Others might have received these cookies in milk or white chocolate – no matter what kind of chocolate you find on your Loacker cookie, it will taste divine! When you nibble on these cookies you can close your eyes and think elegance…high tea in London, coffee outside the Louvre in Paris…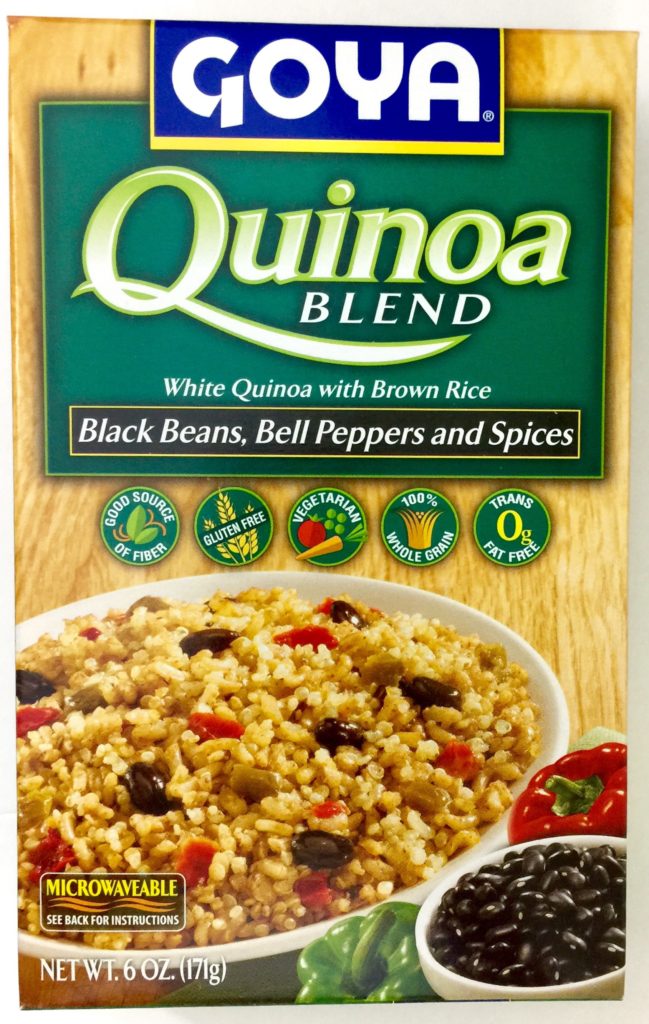 Goya – Quinoa Blend White Quinoa with Brown Rice 6 oz (2.99)
This is a good-for-you superfood blend with white quinoa, brown rice, black beans, bell peppers, and spices (chili powder, garlic powder, onion, cilantro, and cumin.) It would pair well with a Mexican-inspired dish. I plan to add lots more onions and garlic, pairing it with chicken from the grill. You can even microwave this mix of grains, but it only takes about 20 minutes to fix on top of the stove. I LOVE easy!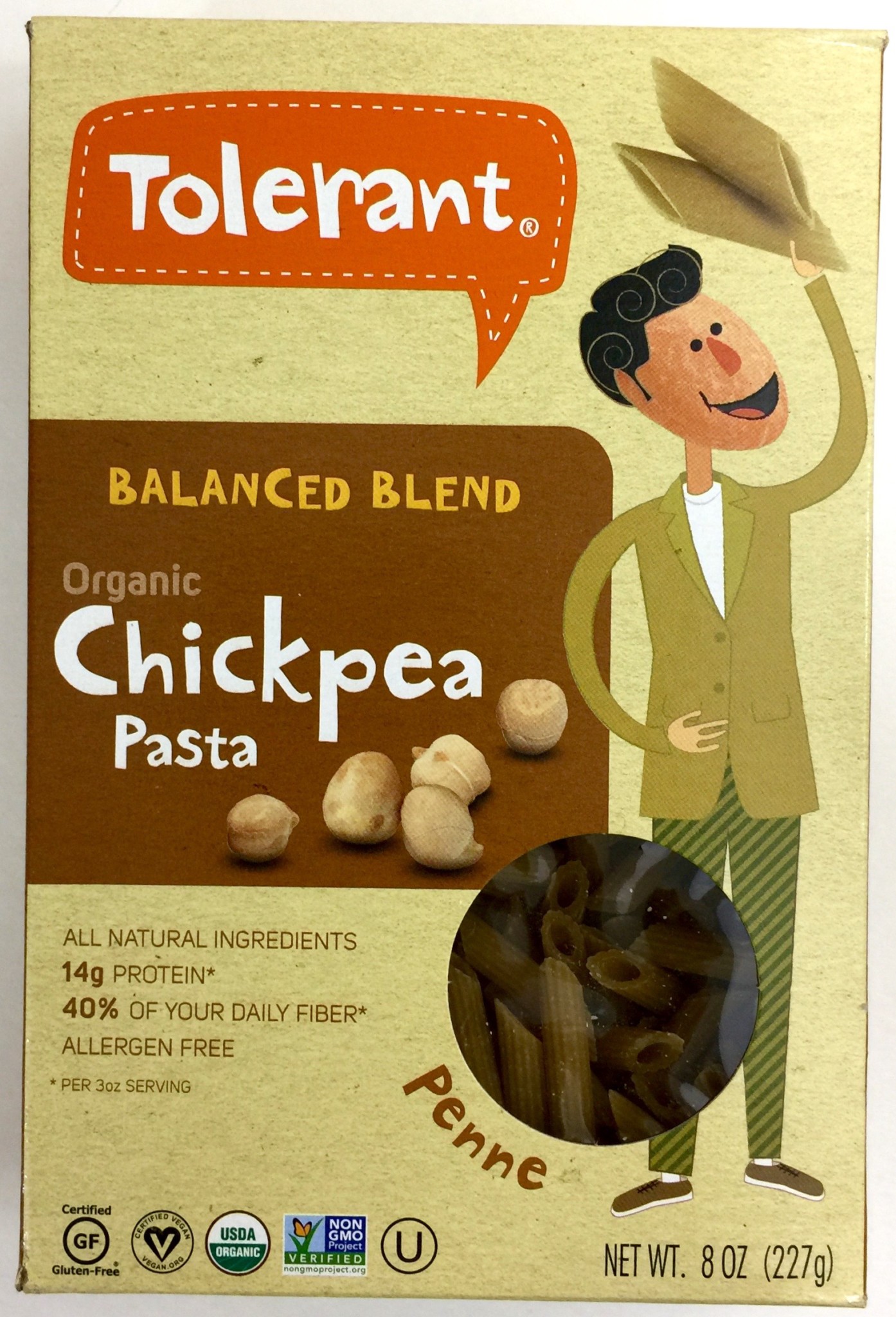 Tolerant Foods – Balanced Blend Organic Chickpea Pasta 8 oz ($4.99)
This is a gluten-free penne pasta made with organic chickpea flour and organic brown rice flour. Each 3 oz serving contains 14 gm of protein and 40% of your daily fiber needs. You can use this as you would any kind of pasta and your tummy will thank you! Tolerant Foods makes a whole line of organic, gluten-free pastas!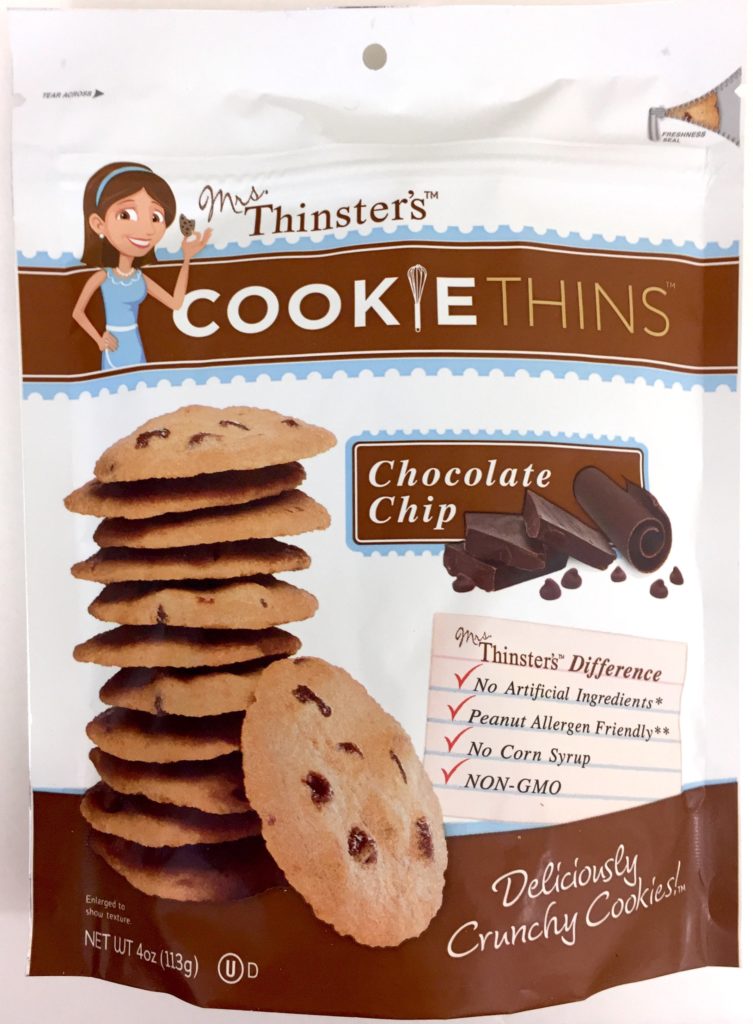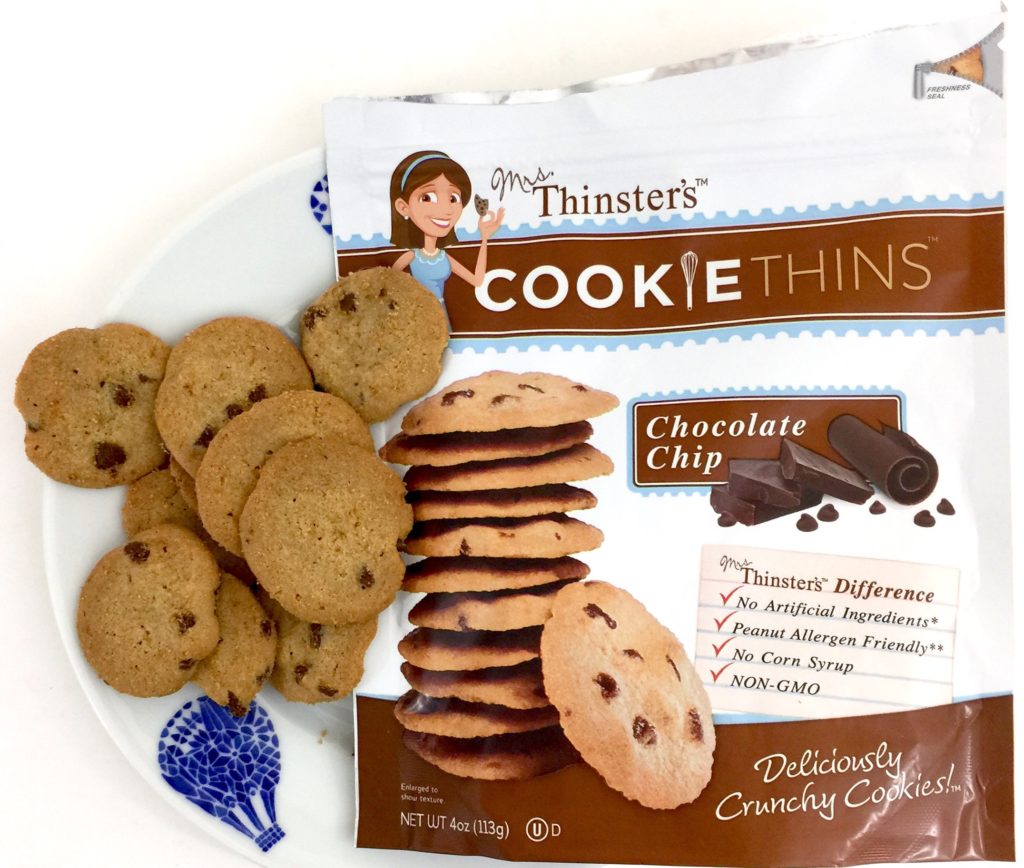 Mrs. Thinsters – Cookie Thins in Chocolate Chip 4 oz (2.99)
These chocolate chip cookies are just the way I LOVE my chocolate chip cookies – thin, crispy, and fresh-tasting. They are chock-full of little chocolate chips, too! Plus they are non-GMO, peanut allergen friendly, and contain no artificial ingredients and no corn syrup. Maybe that's why they taste so delicious!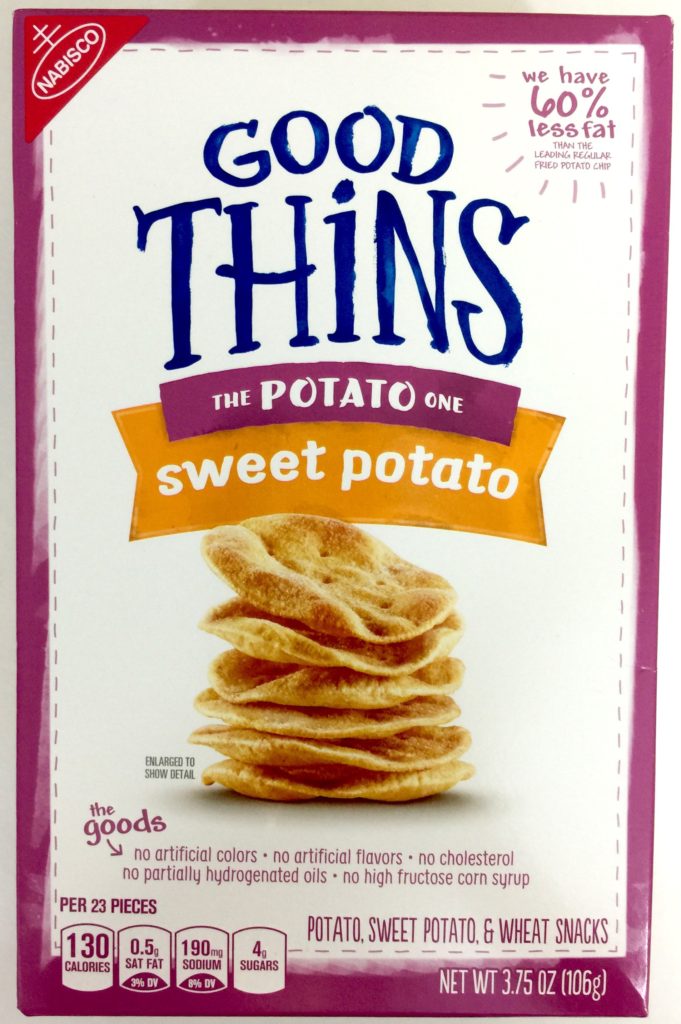 Nabisco – Good Thins Sweet Potato Snacks 3.75 oz ($3.69)
These crispy baked snacks are made from potato, sweet potato, and wheat flour and contain 60% less fat than the leading potato chip snack. Nothing artificial and no poisonous partially hydrogenated oils or high fructose corn syrup in these, either. Sweet potato snacks are a wonderful alternative for your snacking pleasure, plus they taste so good, too!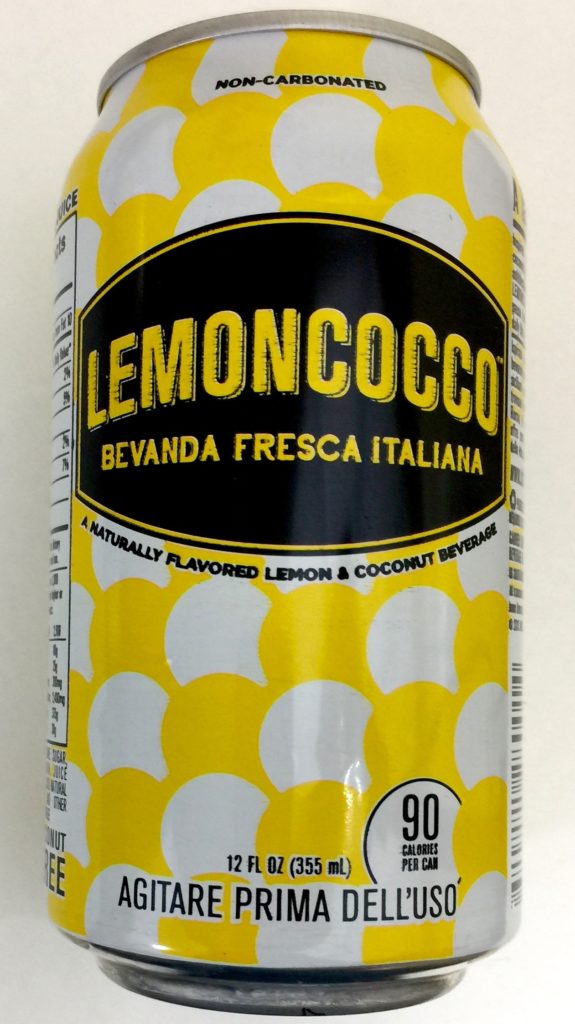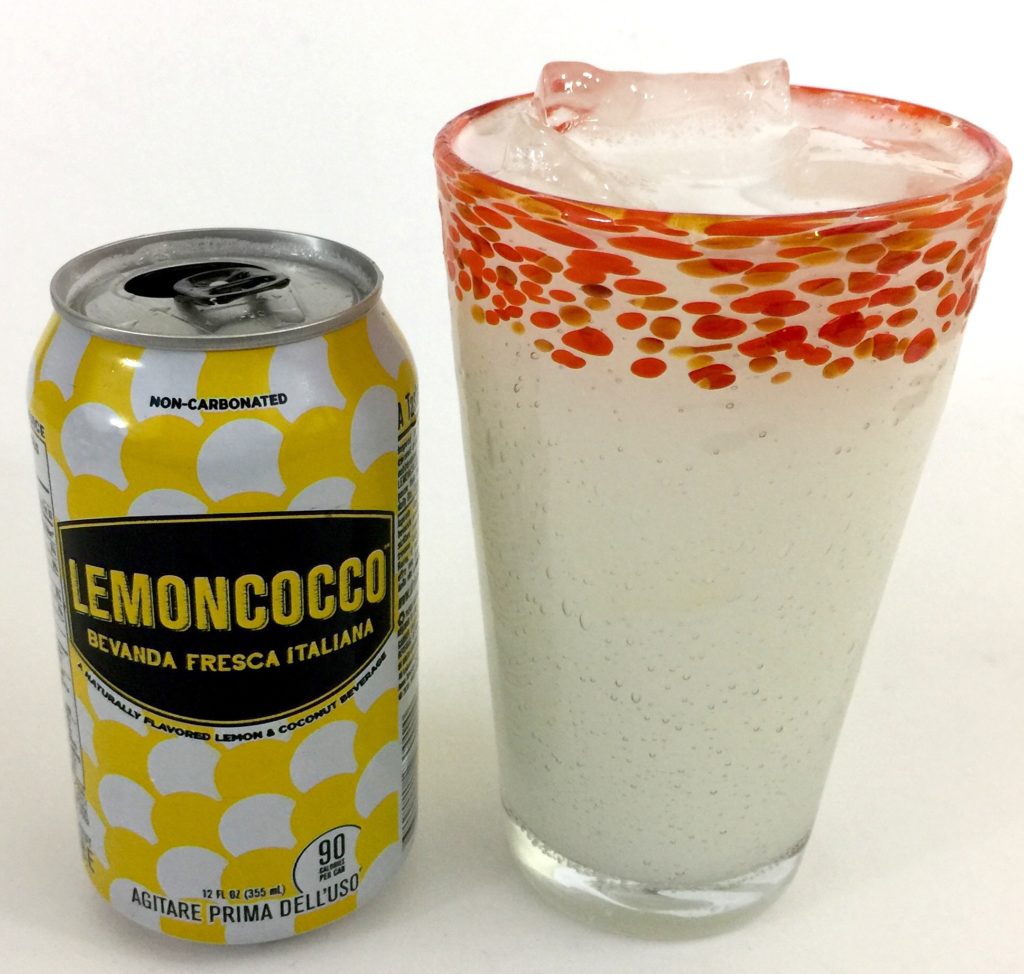 Bevanda Fresca Italiana – Lemoncocco Lemon & Coconut Beverage 12 oz ($1.59)
This is a refreshing non-carbonated drink made with a blend of lemon and coconut cream flavors, "inspired by the distinctive lemon and coconut stands found along the cobblestoned streets of Rome." It is made with pure came sugar and contains only 90 calories per 12 oz can. We found it very tasty, kind of like a Fresca (without the carbonation) as the lemon flavor dominates over the coconut cream.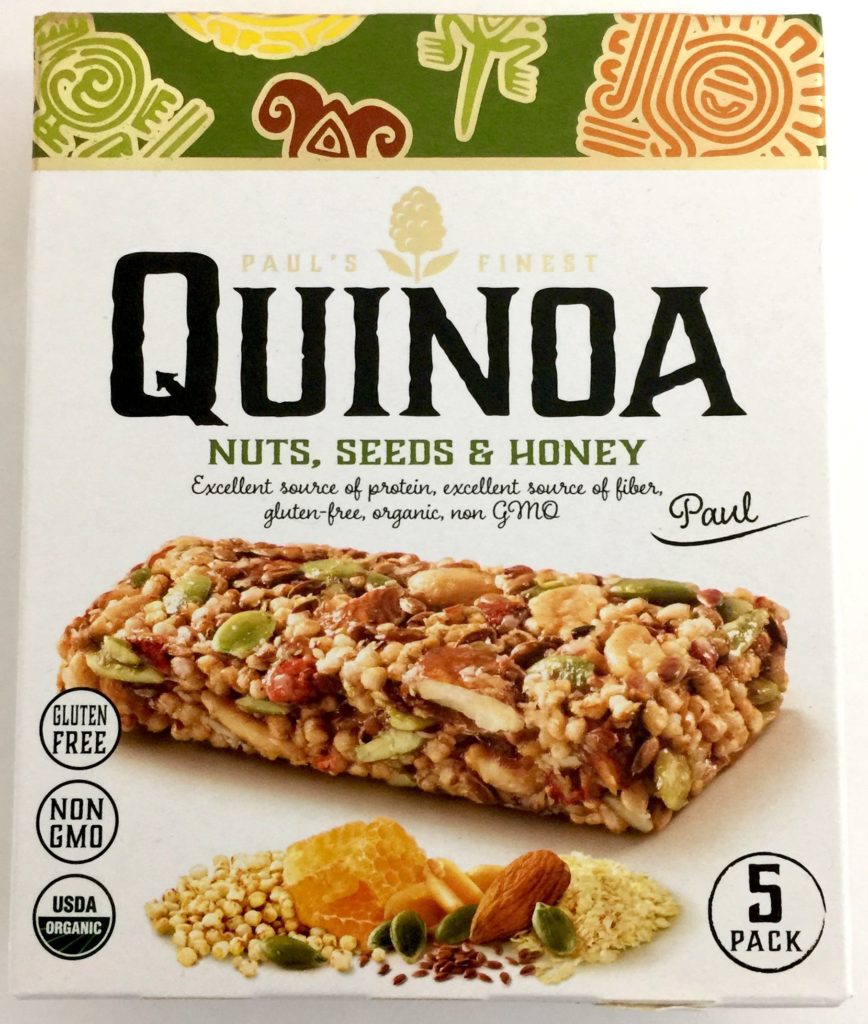 Paul's Quinoa – Nuts, Seeds & Honey Bars (5) ($7.49)
Organic, non-GMO, gluten-free, and 100% natural, these bars are a mix of quinoa, pumpkin seeds, and flax seeds, almonds, peanuts, honey, and strawberries. They are low calorie, at 120 calories per bar, and high energy. Plus a great source of fiber and protein. Talk about superfood!!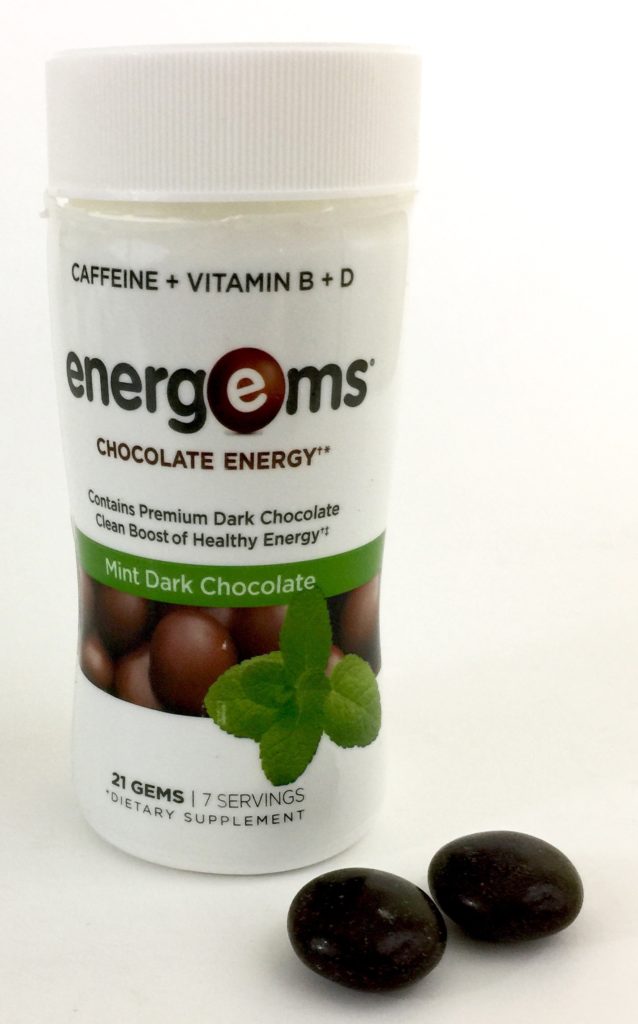 Energems – Chocolate Energy in Mint Dark Chocolate ($6.99)
These are tasty little chocolate bite-sized energy supplements made in the USA with premium dark chocolate. They contain caffeine, vitamins B & D, antioxidants, and L-Theanine ( a calming ingredient in green tea). One serving (3 gems) is equal to one cup of coffee to help boost your energy and increase your focus and concentration.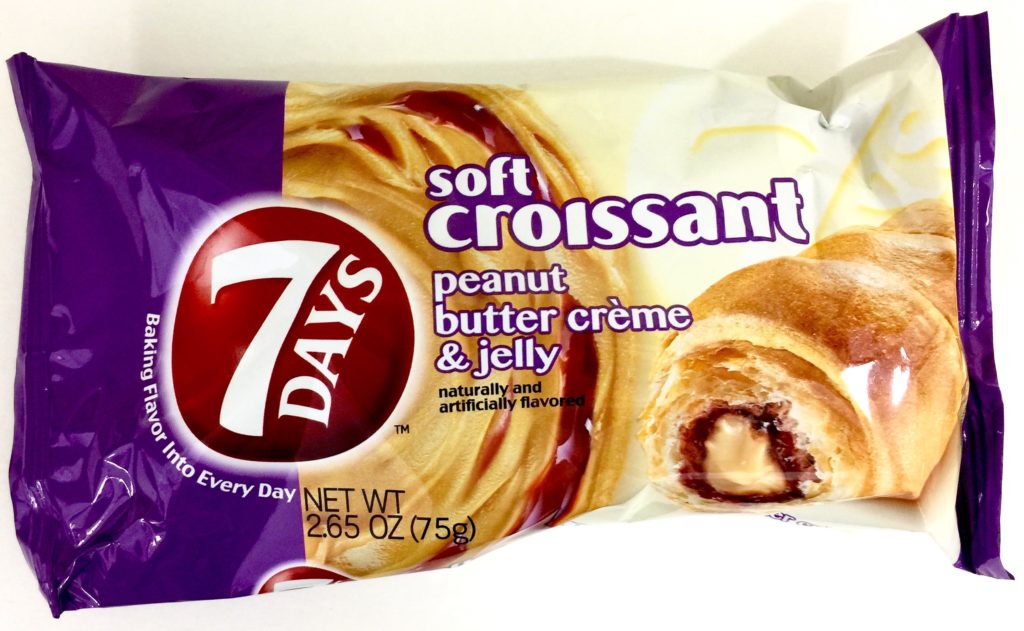 7 Days – Soft Croissant in Peanut Butter Creme & Jelly 2.65 oz ($1.49)
This is a wonderful soft croissant to enjoy with your morning coffee. Toss it in your purse to take to work and enjoy!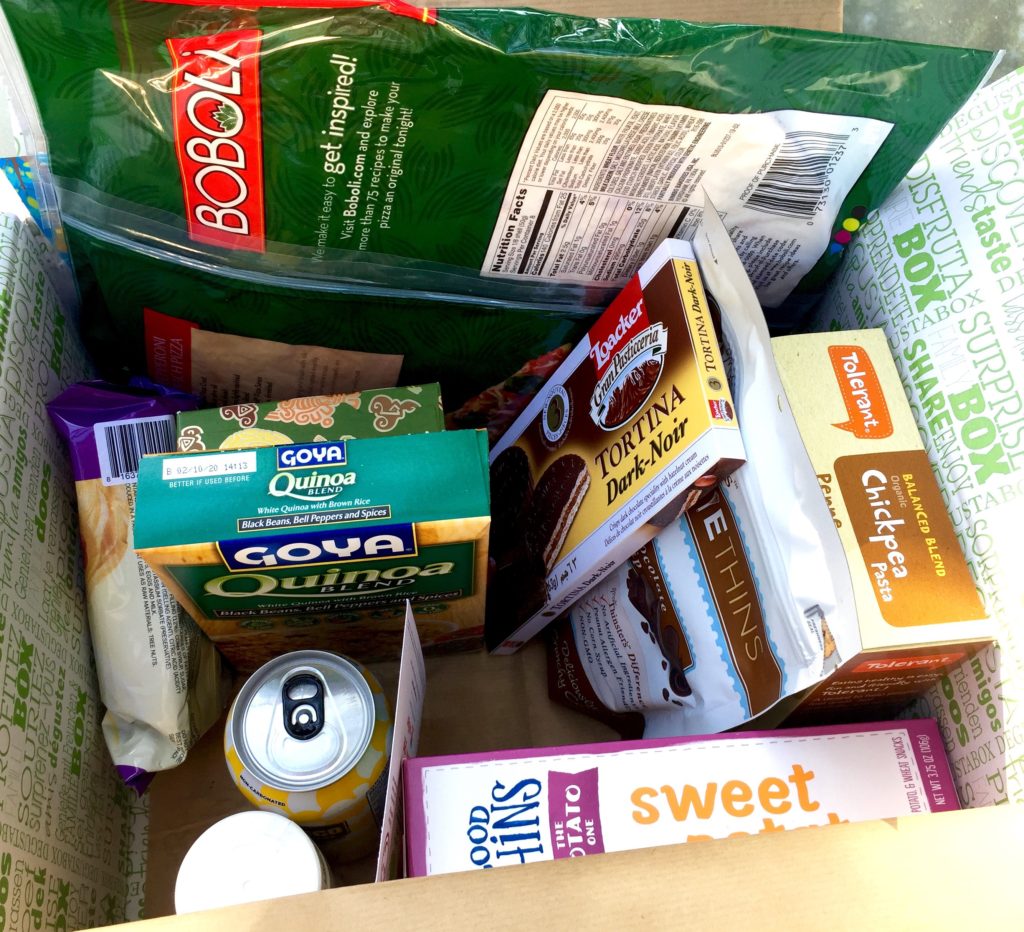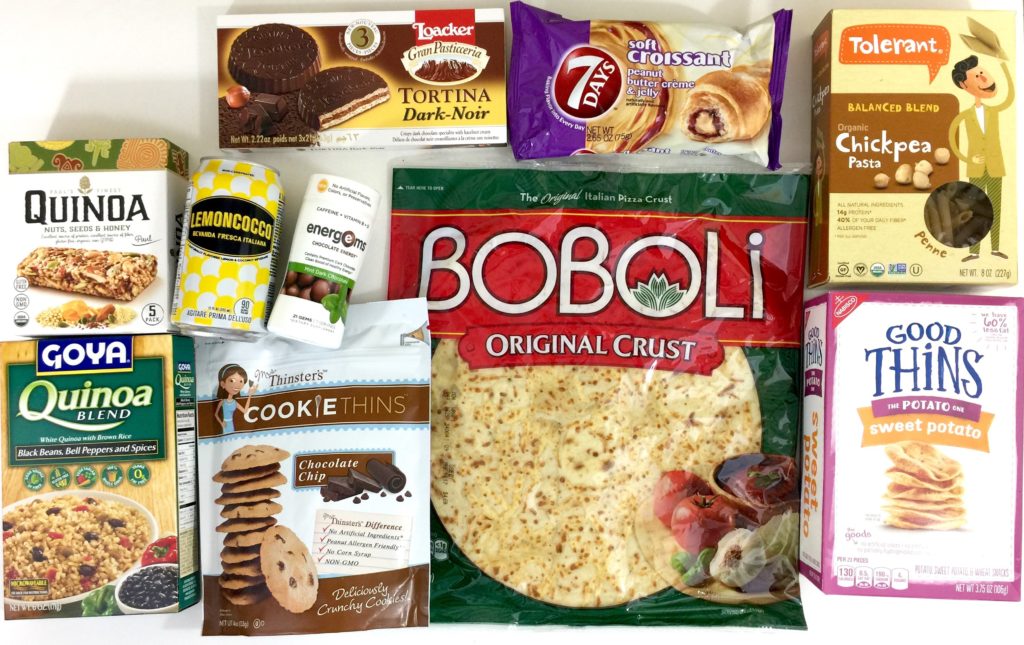 The retail value of the food items in the March 2017 Degustabox came to $41.20, once again more than double the cost of the box! This was a pretty healthy box of food, much of it organic and/or gluten-free. Plus there was a good mix of sweet and salty snacks as well. I can't wait to fix the pizza on the grill!
You can take a look at the Degustabox website to see past boxes if you want to get a feel for what you can expect. With no commitment and the value so much higher than the cost, Degustabox is really a sweet deal!