March 2017 CrazyCatLadyBox Review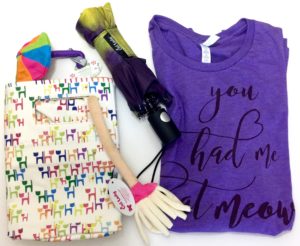 CatLadyBox is the first-ever monthly subscription box "purrfectly curated just for cat ladies"! Each box contains 2-3 unique cat-themed items for the modern day cat lady (jewelry, clothing, tchotchkes, art, home décor, and more) and if you upgrade to the CRAZY CatLadyBox, your felines will also receive 2 or more delightful gifts to tickle their whiskers. CatLadyBox donates 5% of all profits to a different cat rescue organization each month plus supports independent artists and small businesses with their box contents.
The cost of the subscriptions: (the value will always be much more than what you paid)
The regular CatLadyBox – $34.99/month
The CRAZY CatLadyBox – $39.99/month
With all of them, you can sign up month-to-month or with a 3-month or 6-month plan where you prepay for that many boxes at a time. "The more you pay for ahead of time, the cheaper per box! The regular CatLadyBox can go as low as $31.33/month and the CRAZY CatLadyBox can be as low as $36/month."
The Homespun Chics paid for this subscription box. This post may contain affiliate links.  All opinions are 100% our own.
---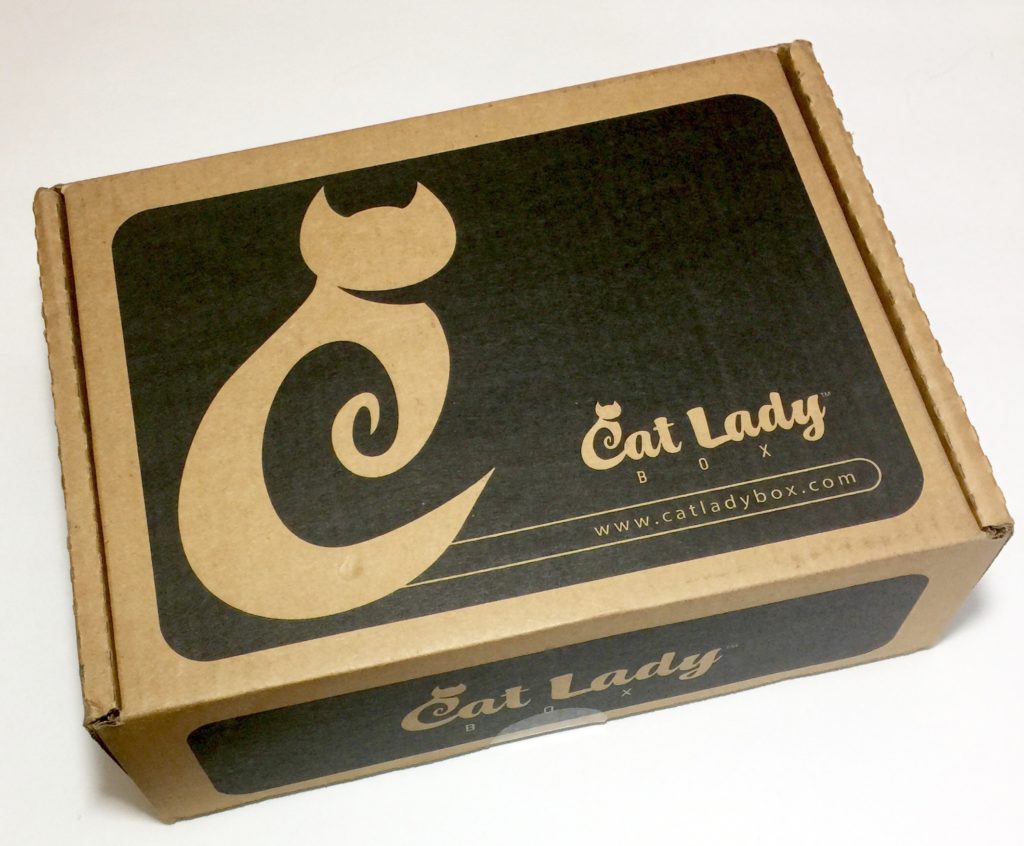 Theme: Spring Dreams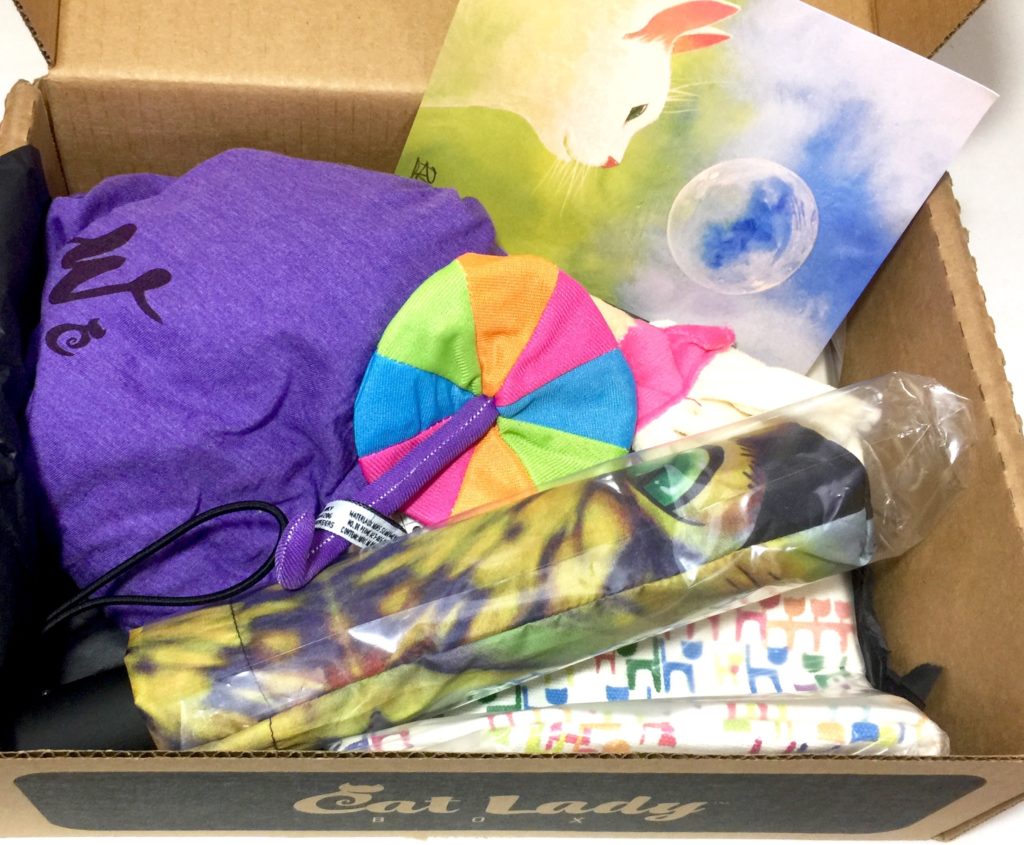 First peek! Spring colors – and I spy a tee shirt for me!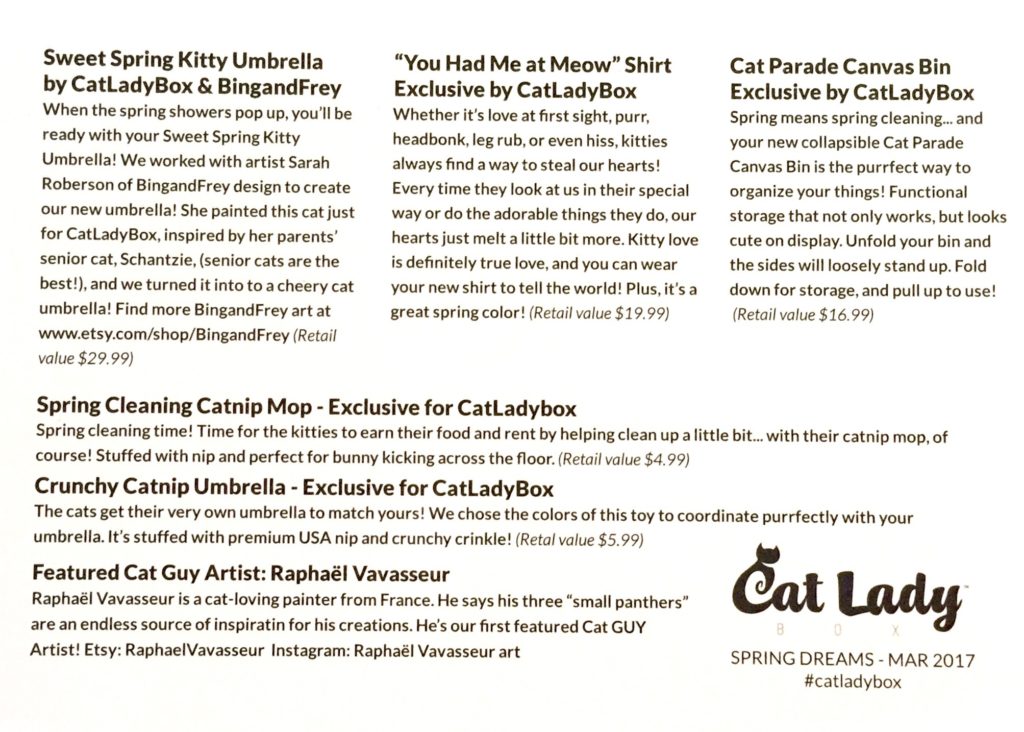 The product information card details everything in the box, including retail values.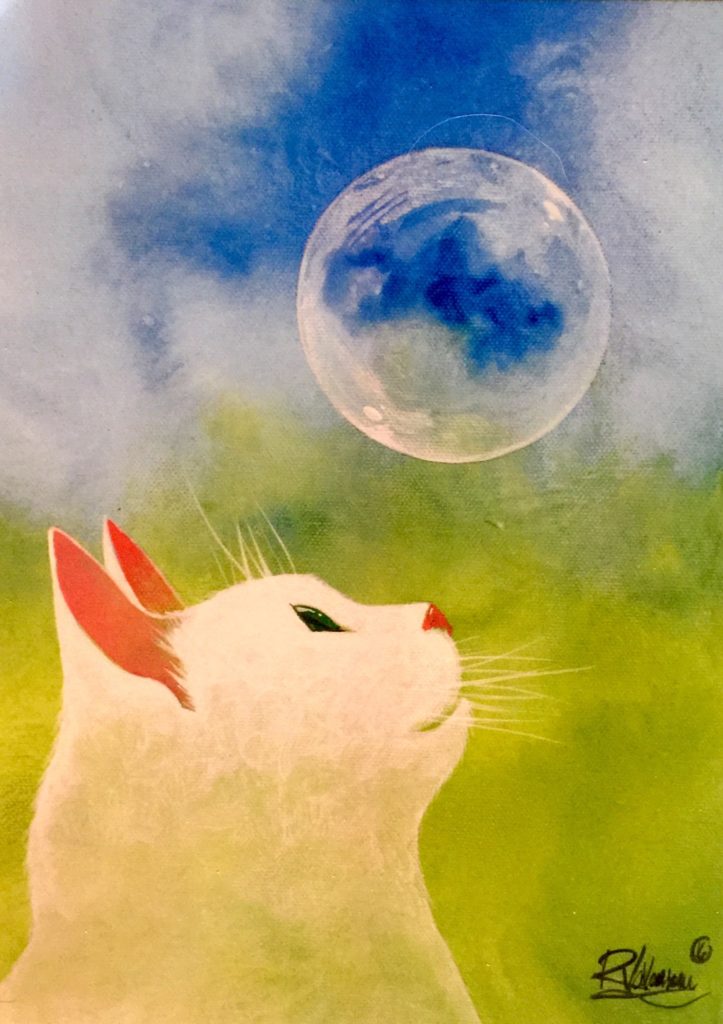 March's cat artist is Raphael Vavasseur, a French artist with 3 inspirational kitties of his own. He is the first male cat artist chosen for the monthly CatLadyBox post card image. You can find more of his work at:
Etsy: RaphaelVavasseur
Instagram: Raphael Vavasseur art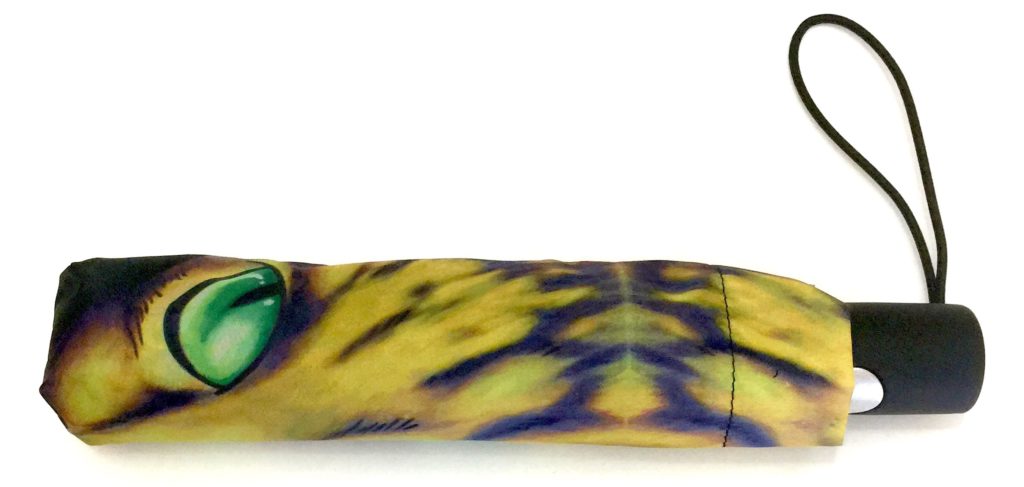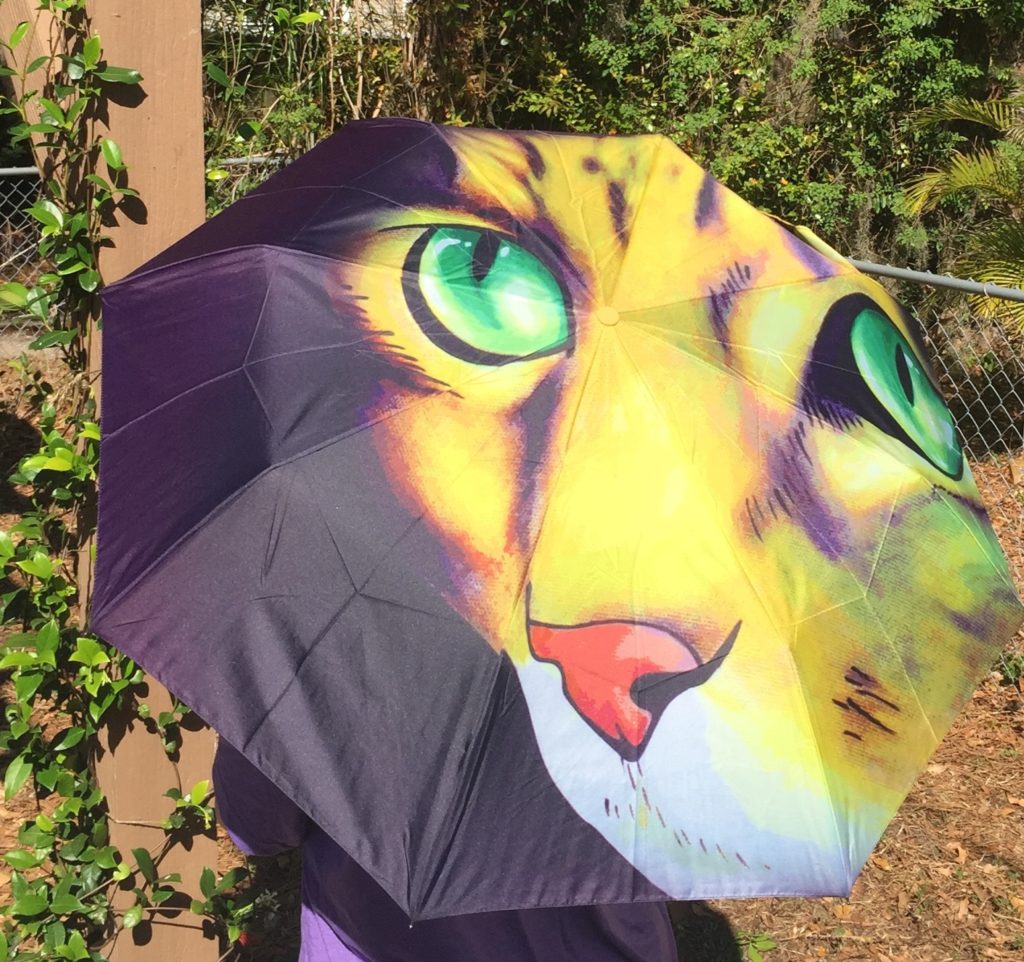 Sweet Spring Kitty Umbrella by CatLadyBox & BingandFrey ($29.99)
Just in time for spring rains! The image on this gorgeous umbrella was inspired by a senior cat named Schantzie who is owned by the artist's parents. The umbrella opens with the touch of a button, then folds up small so you can tuck it into its little fabric pouch and put it in your bag. Let's all hope we actually get those spring rains after an extremely dry year here in the southeast! And when we do, I'll be the cat lady with the lovely umbrella!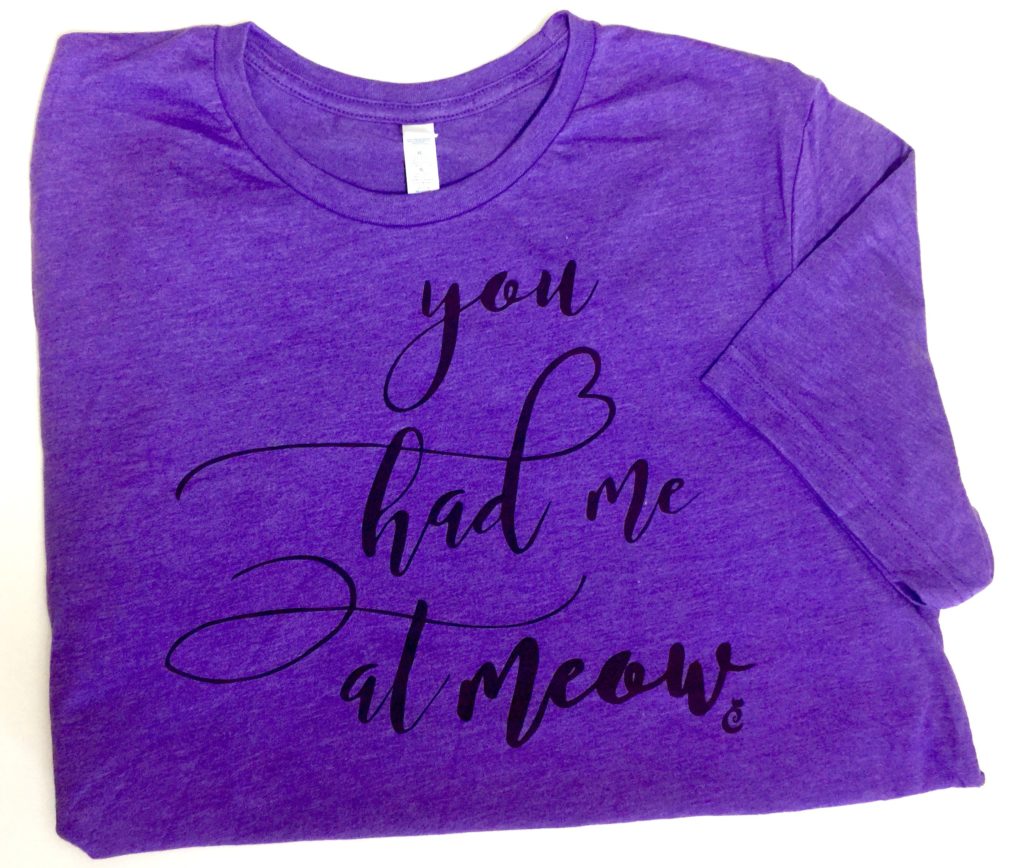 "You Had Me at Meow" tee shirt – Exclusive by CatLadyBox ($19.99)
I live in tee shirts so I was most excited to see this kitty tee in my CrazyCatLadyBox! It is purple with a lovely feminine black script on front. The fabric is soft to the touch (52% cotton/48% polyester), the color is great for spring, and the shirt runs true to size. Huge WIN!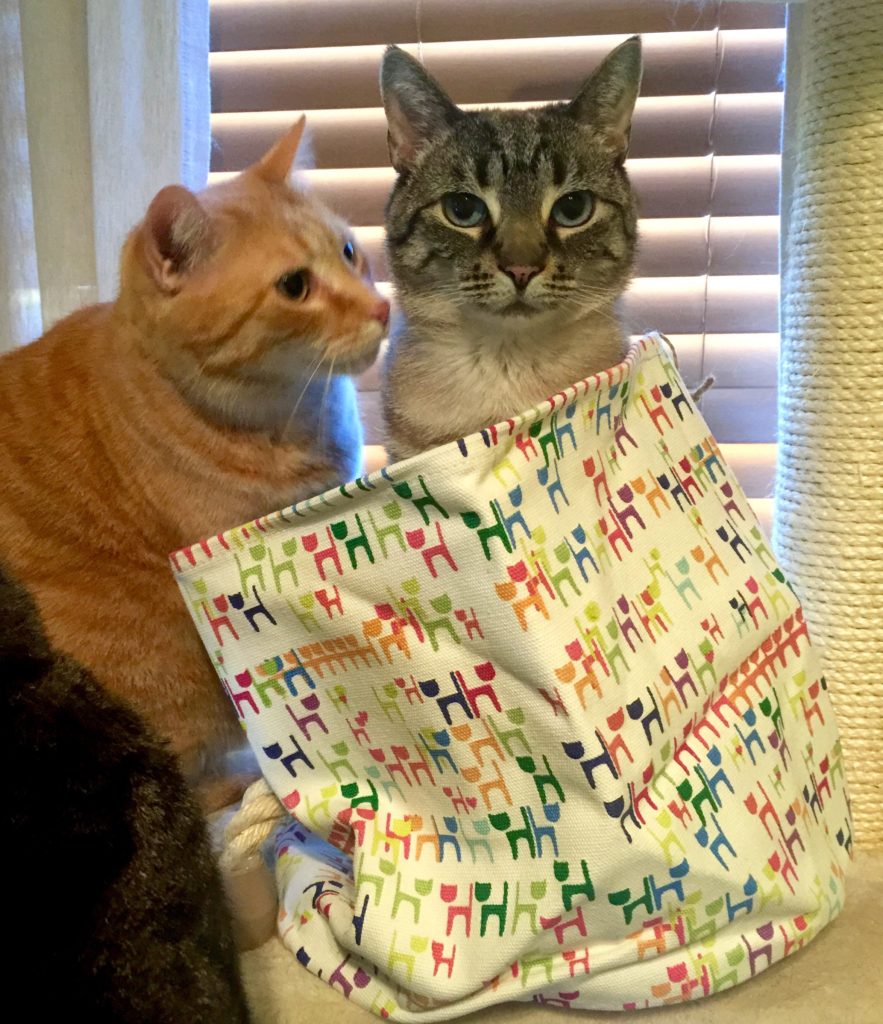 A cat bin! We know just what to do with this!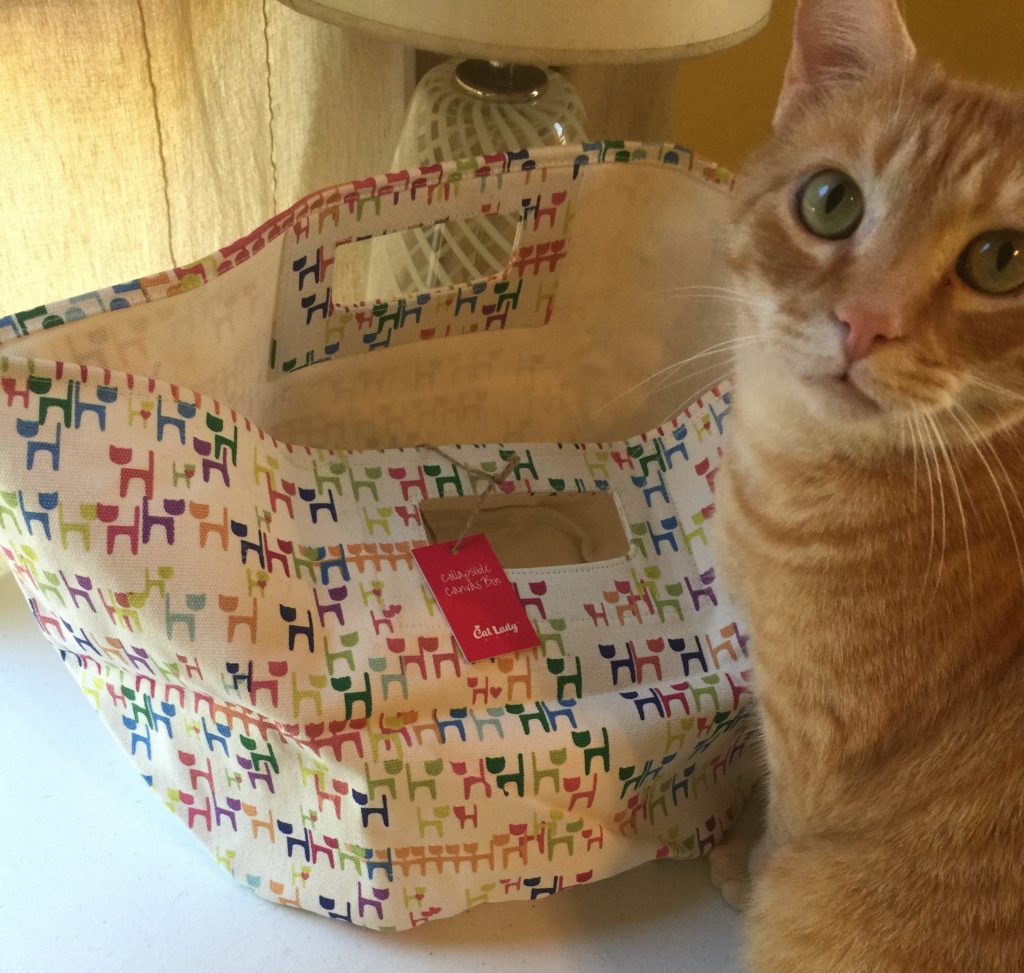 With cat…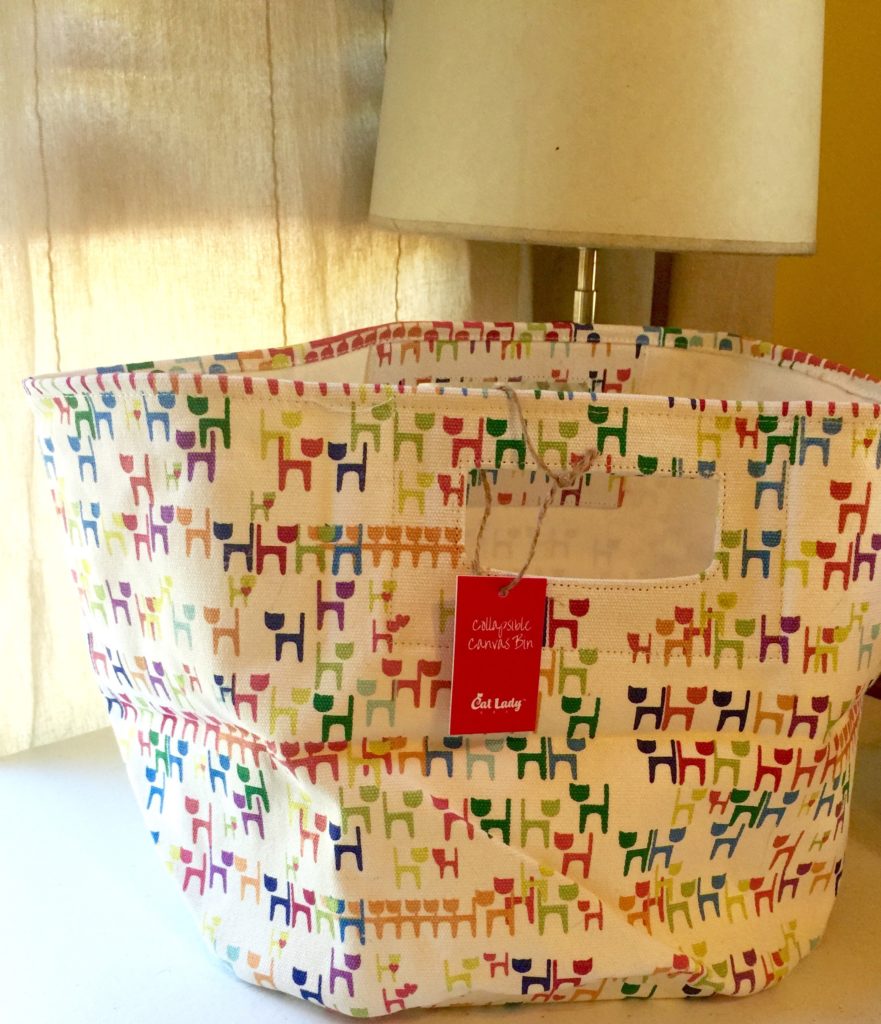 Without cat…
Cat Parade Canvas Bin – Exclusive by CatLadyBox ($16.99)
This is a foldable canvas bin for your spring cleaning and organizing projects, as useful as it is cute! My cats all gave it 2 paws up before I took it for myself!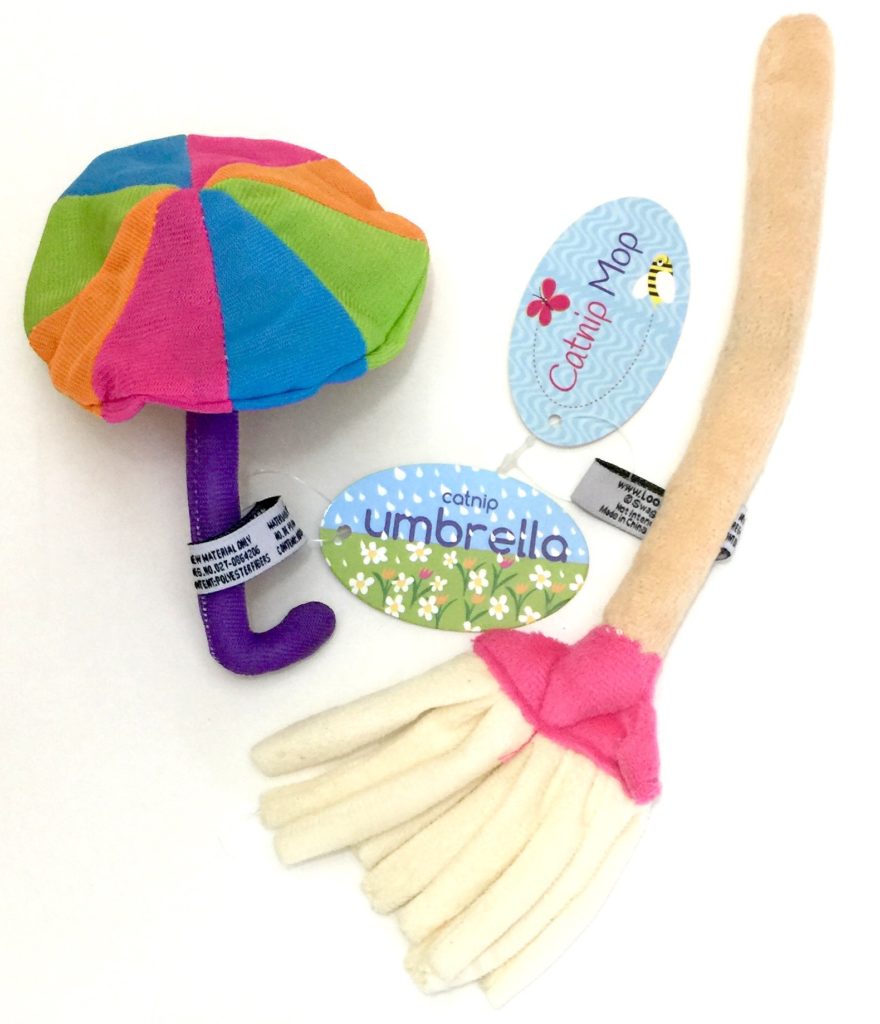 Spring Cleaning Catnip Mop – Exclusive for CatLadyBox ($4.99)
The kitties got their own spring cleaning catnip mop! It's about time they helped out by doing more than being cute and making me feel all warm and fuzzy – cat hair is a fashion accessory as well as a condiment around here!
Crunchy Catnip Umbrella – Exclusive for CatLadyBox ($5.99)
CatLadyBox designed this catnip umbrella in colors to match the people umbrella in this month's box!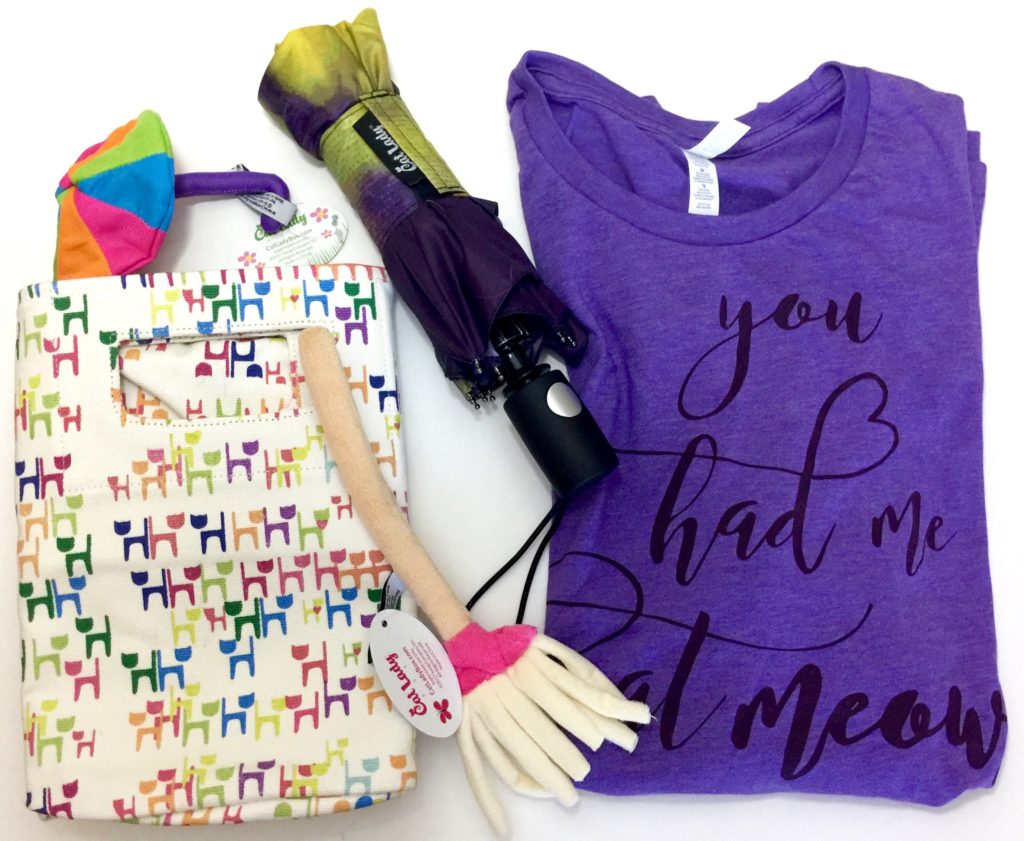 The retail value of the products in the March 2017 CrazyCatLadyBox came to $77.95. Each item was a CatLadyBox exclusive and her pricing is maybe just a little high but not excessively much. The value of the items in the box is always well above the subscription box cost. This is a box I always love to receive each month!