Korean Cucumber Salad Recipe
Korean Cucumber Salad
Oee Namul Muchim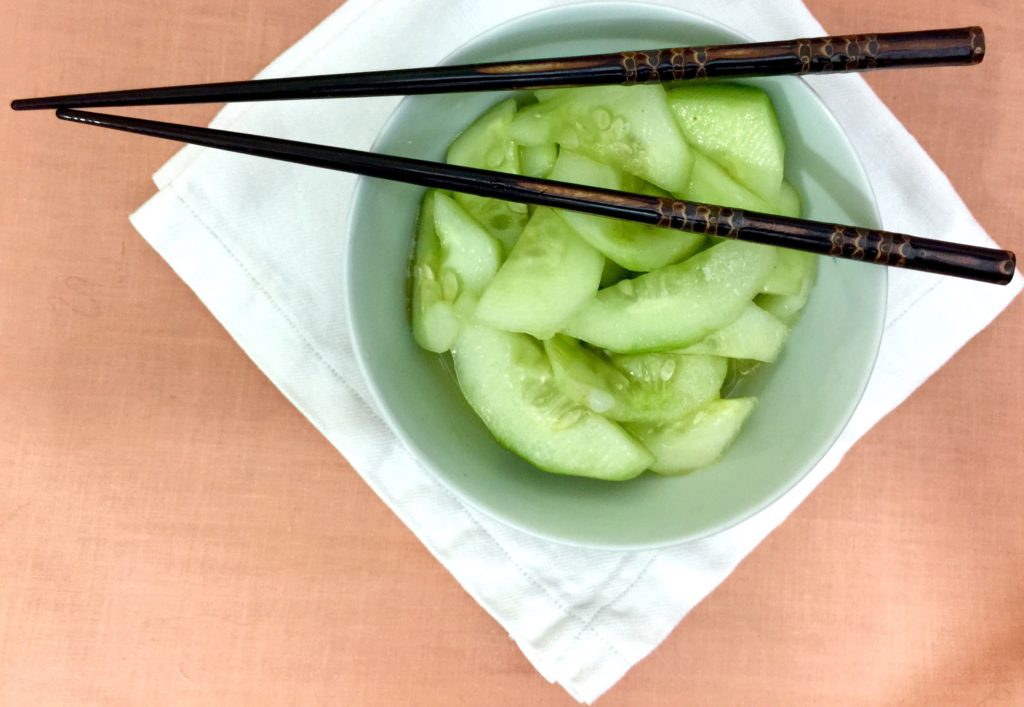 I experimented with a variety of Korean recipes when Sarah was growing up, no small feat prior to the internet when you had to find a Korean cookbook in a tiny, out of the way Asian market or just luck into one in a bookstore. But I was not going to let her grow up without knowing her heritage and food is a central part of being Korean. Some recipes we loved, some not so much – as they do tend to be pretty spicy. I still fix her a Korean birthday dinner every year if we are in town, though she does know how to cook! This Korean Cucumber Salad recipe is one of my favorites and is often found within the multitude of side dishes served alongside a main dish in many Korean restaurants.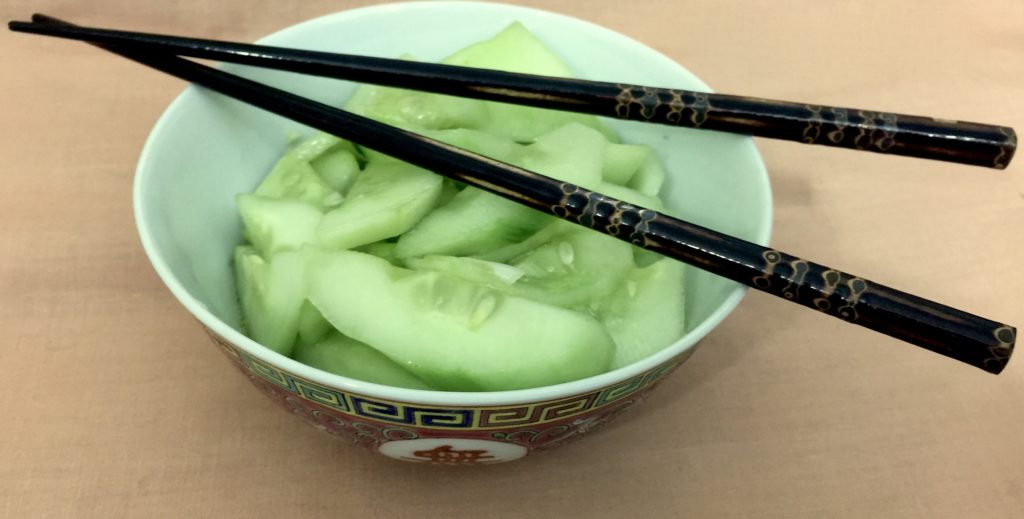 Ingredients:
2 cucumbers, peeled and sliced on the diagonal
2 green onions, sliced thin on the diagonal
2 tsp sesame oil
4 tsp cider vinegar
1 tsp sugar
1 tsp salt
a small pinch of Cayenne pepper (or to taste)
Directions:
Mix the sauce ingredients together, adding the Cayenne pepper last, tasting in between additions, till you get the sauce as hot as is comfortable to you.
Add the sauce to the cucumbers and green onions; toss it all together. You can serve this cold or at room temperature. I like to let it marinate together for several hours before serving. The sauce infuses this cucumber salad with the perfect mix of sweet and hot!