June 2017 Mini Monthly Mystery Box of Awesome Review
June 2017 Mini Monthly Mystery Box of Awesome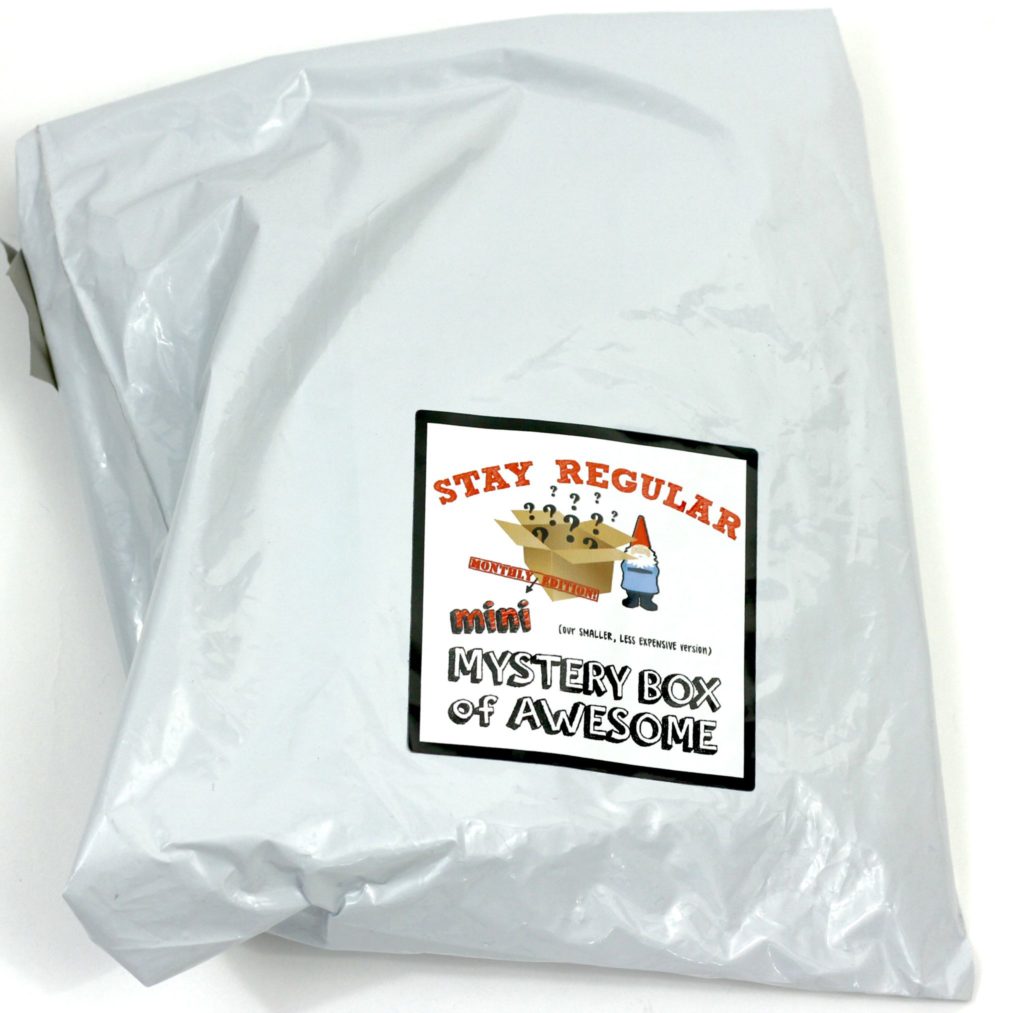 The Mini Monthly Mystery Box of Awesome is an iteration of the (nine-years running!) Monthly Mystery Box of Awesome from That Daily Deal. This is a completely non-traditional, FUN subscription box filled with a random assortment of items whose value is guaranteed to far exceed the cost of the subscription. Items vary GREATLY from month to month and range from useful to fun to "what the?"… The mini monthly subscription is $9.99 with free shipping.
The Homespun Chics received this box for review. This post contains affiliate links. All opinions are 100% our own.
---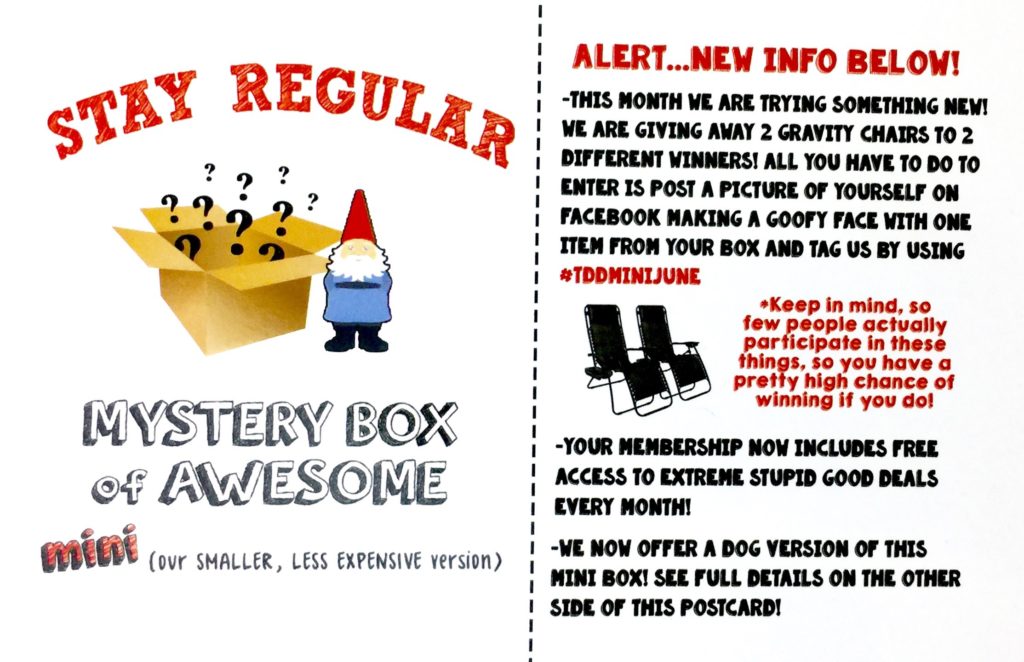 Each month, a select number of subscribers are randomly chosen to receive an extra cool item inside their Mystery Box of Awesome! (This applies to both Mini and Regular-size subscriptions.) This card provided details on what surprise is upcoming for July – and the rules have changed! To be in the running for the surprise, you need to post a photo on facebook following the directions and using hashtag #TDDMINIJUNE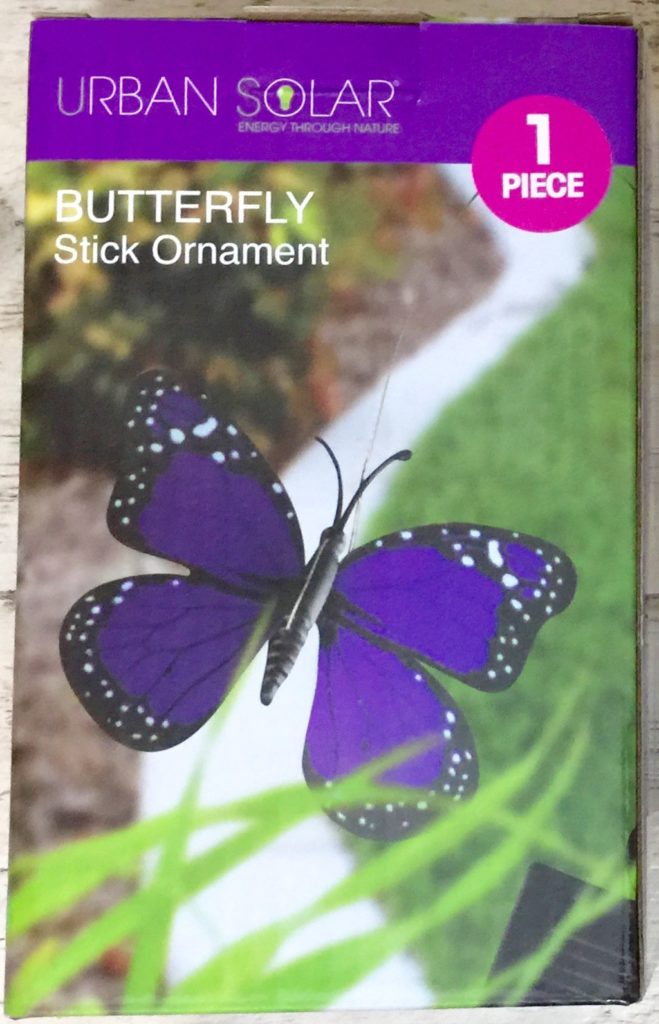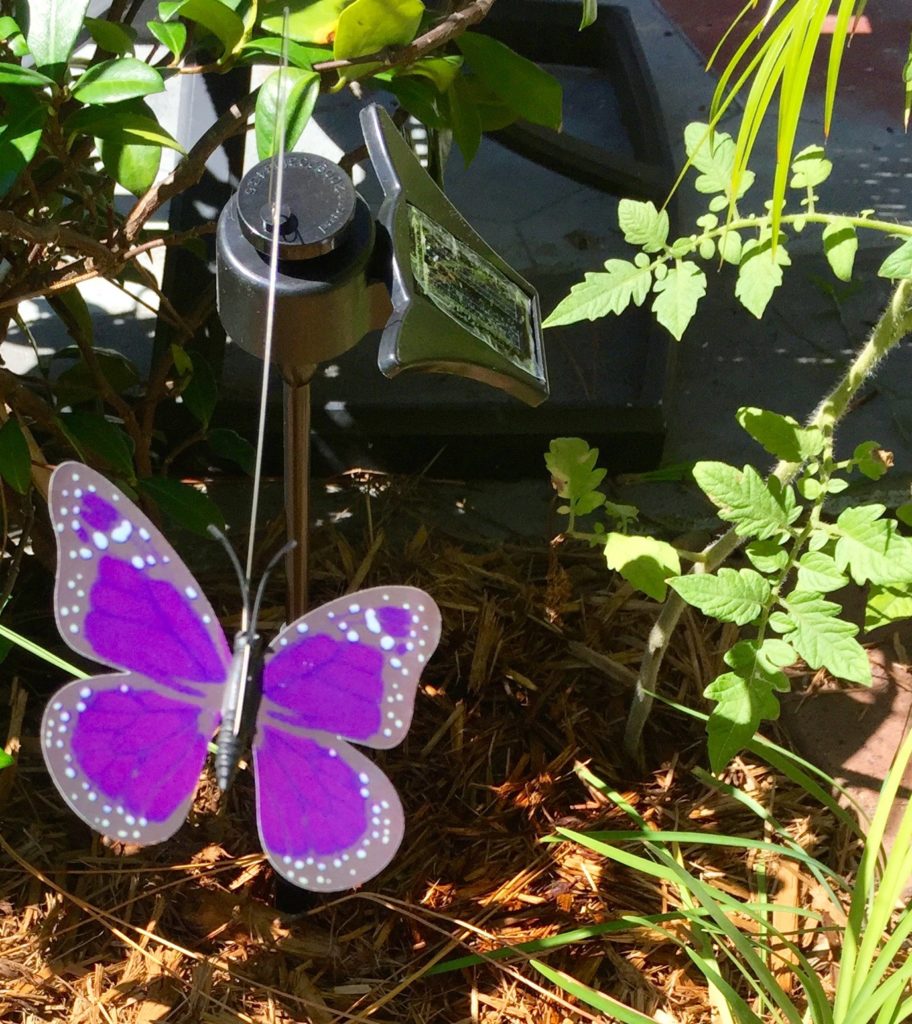 Urban Solar – Solar Powered Flying Butterfly ($1.99)
This is a 2.5″ X 3″ butterfly with an 12″ stake to hold it up. It is solar powered and flutters around its base to look like it is flying. This is quite cute and works well. It is not only decorative but might be very helpful in keeping unwanted pests out of the flower bed. And solar power is something we have in abundance here in FL.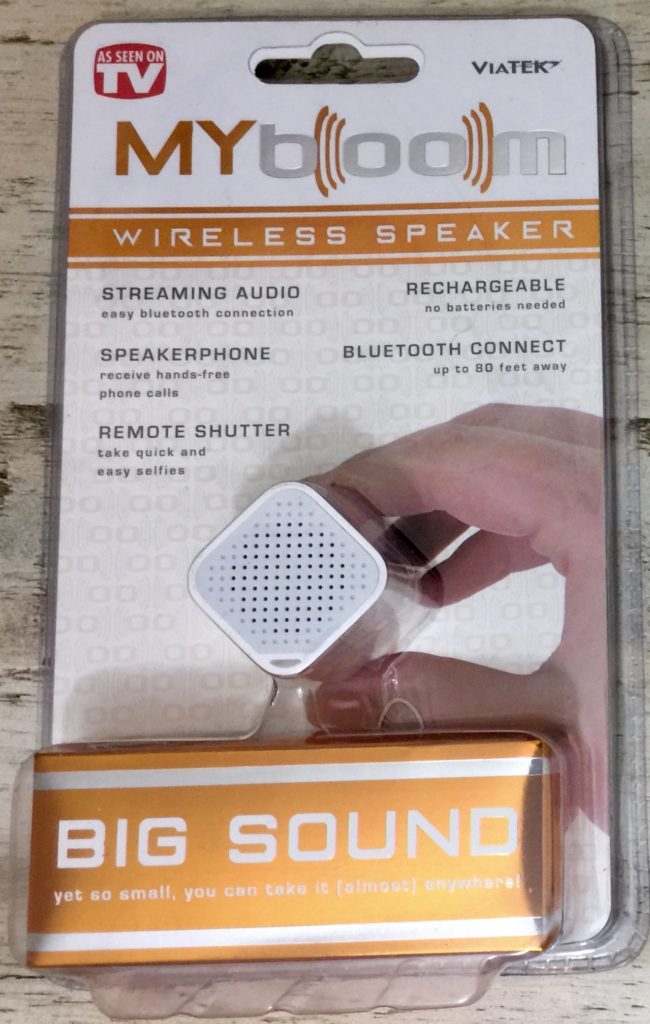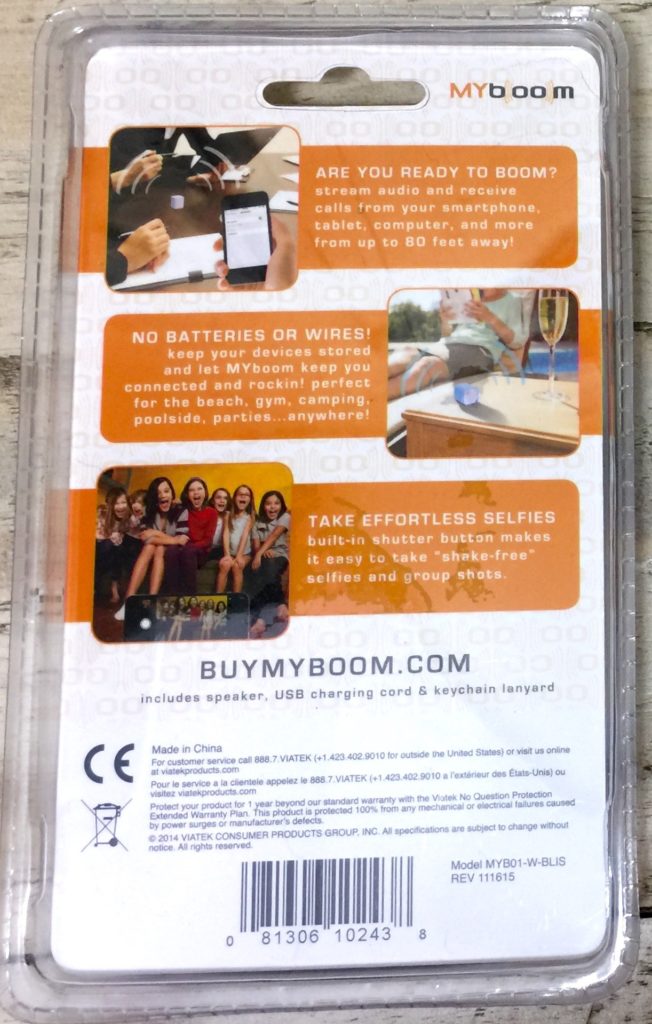 Viatek – My Boom Bluetooth Speaker ($11.91)
NOTE: 13Deals.com has these for free right now! If you are interested, order one HERE while they are still available!
This is a tiny (approx. 1″ X 1″) bluetooth portable speaker with a range of up to 80 ft. that can be used for music streaming from your device and also as a speakerphone for hands-free talking. It comes with a built-in rechargeable battery that charges via included charging cable. One of the best features of this little gadget is a built-in remote shutter button for your phone's camera that would be great for selfies or group photos.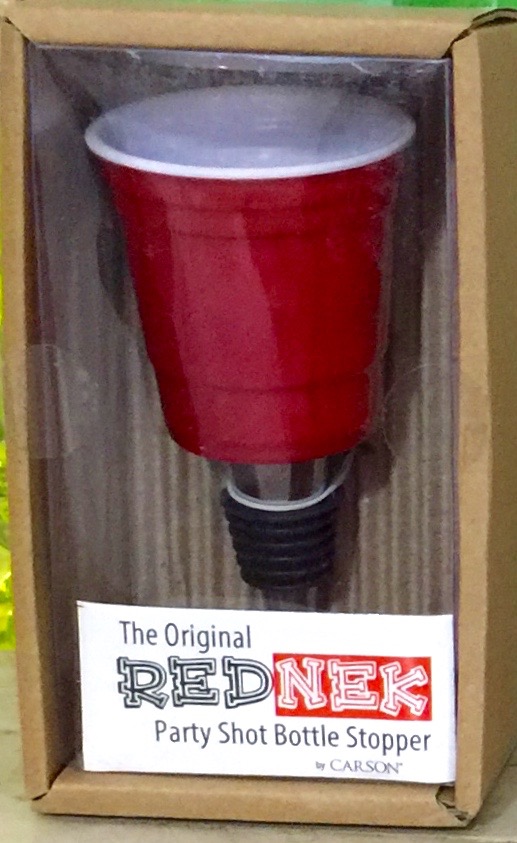 Carson Home Accents – The Original RedNek Party Shot Bottle Stopper ($13.22)
I am a wee bit too old for this little party toy but it would probably be fun for drinking-age college kids. And as a parent I would never hand it out, either! It is a bottle stopper with a mini solo cup shot glass that hold 2 oz of liquid. The stopper is stainless steel with a rubber ring.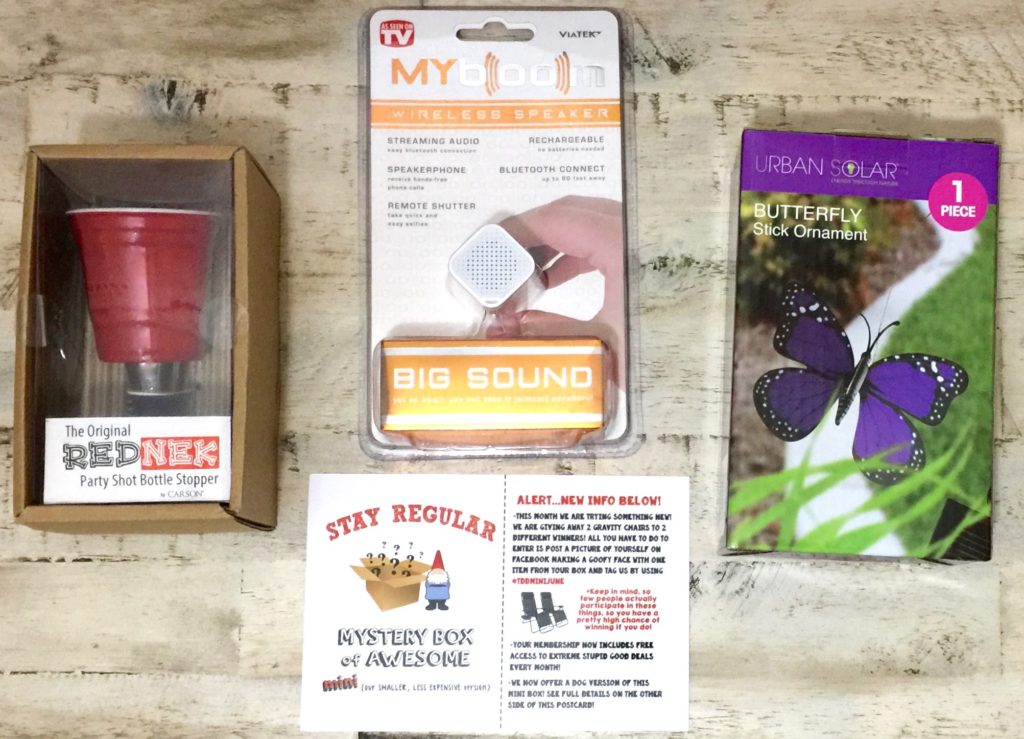 The retail value of the June 2017 Mini Monthly Mystery Box of Awesome came in at $27.12. I really like the little yard butterfly and am going to practice taking photos using the speaker gadget. Did not care for the bottle stopper but each to their own. You never know what you are going to find in the little white bag but the value is always much more than the price paid!
What did you think of the June 2017 Mini Monthly Mystery Box of Awesome?