July 2017 My Texas Market Box Review
My Texas Market is a monthly subscription box that sends you 4-6 carefully selected products from Texas farmers' markets and local businesses. The small-batch artisan items fit a monthly theme and could be anything from foods, snacks, teas, candles, beauty products, crafts or any other thing you might find in a Texas farmers' market.
Their purpose is to expose customers to new products and companies while supporting local artisan businesses. 10% of all profits are donated to the Houston Food Bank.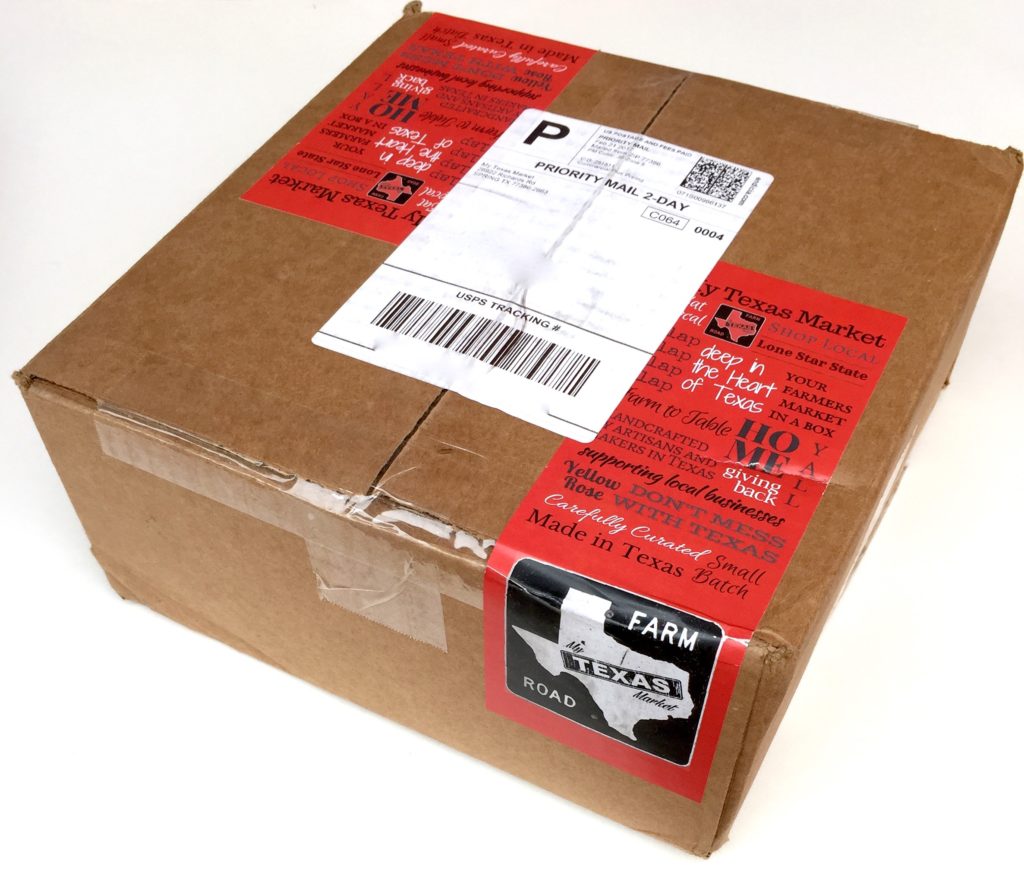 Subscription costs are:
1 month – $35
3 months – $100
6 months – $195
Subscription prices do not include shipping or any applicable taxes. They do promise that the value of each box will be at least $35 -$40 but to not expect that they will send a hugely underpriced box of items. You can cancel at any time or just skip a month if you wish. And if you want to purchase more of something or add to your box, they have an online market with lots of things to choose from.
The Homespun Chics received this box for review purposes. All opinions are 100% our own. This post contains affiliate links.
---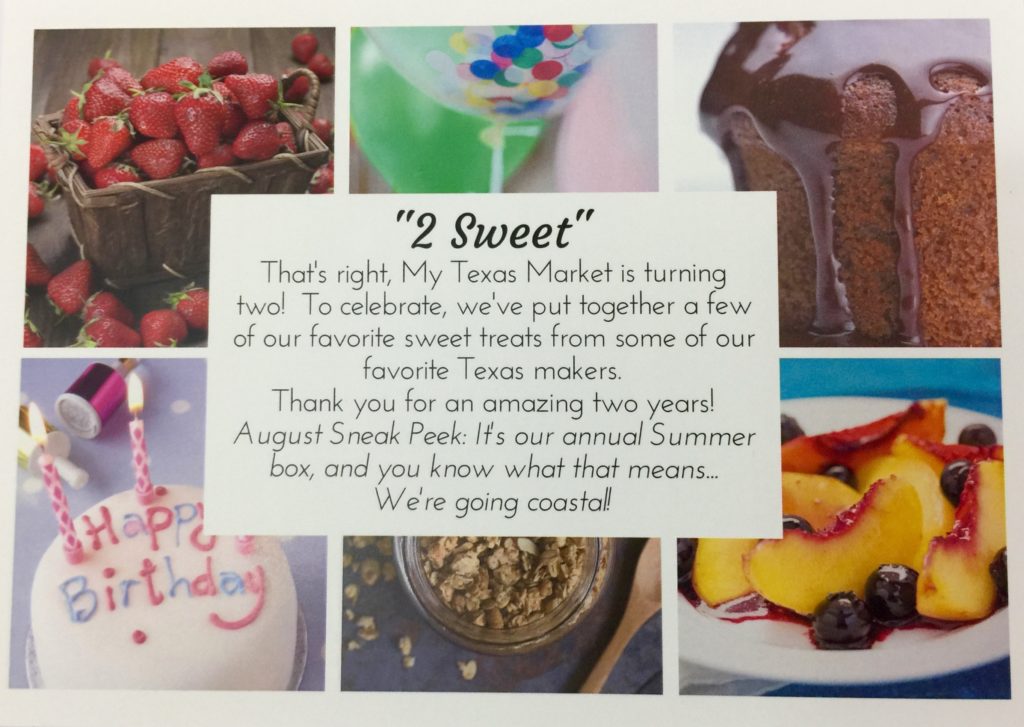 The theme of the July 2017 My Texas Market box is
"2 Sweet"
Happy 2nd birthday – and many more! – to My Texas Market!!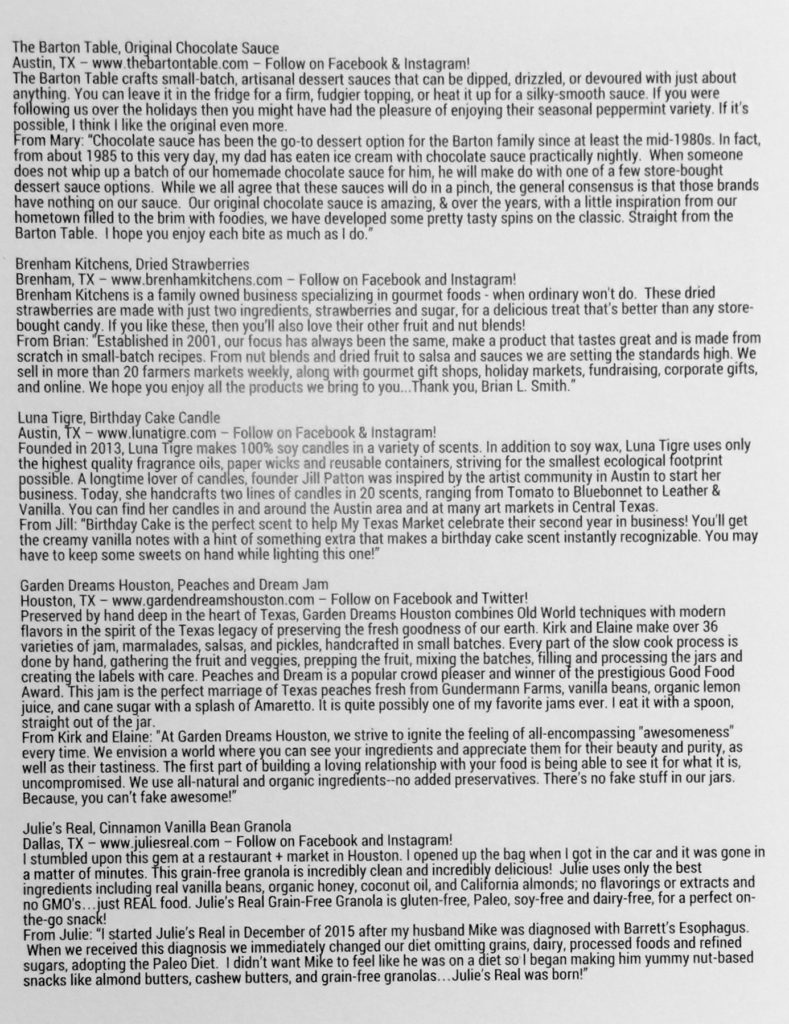 My Texas Market includes a product information card that tells you about each product and about the local Texas businesses that make them.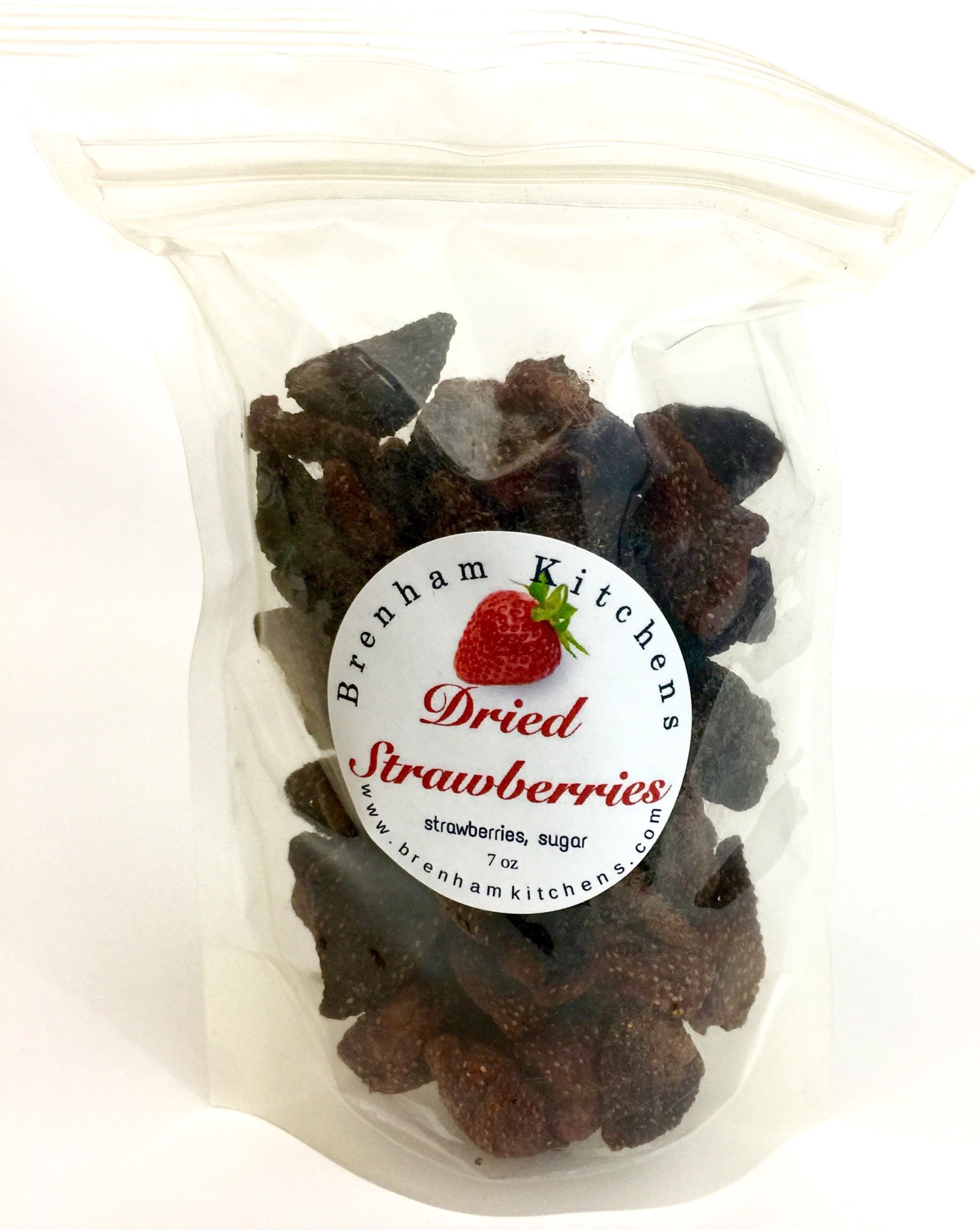 Brenham Kitchens – Dried Strawberries 8 oz ($10.00)
Delicious dried strawberries sweetened with sugar, nothing else added! These are just like candy and it is hard to stop eating them. I love them best on top of vanilla ice cream! This company also makes bags of Very Berry Mix (with strawberries, cranberries, blueberries, and cherries) and Dried Strawberry Kiwi (with strawberries & kiwi fruit).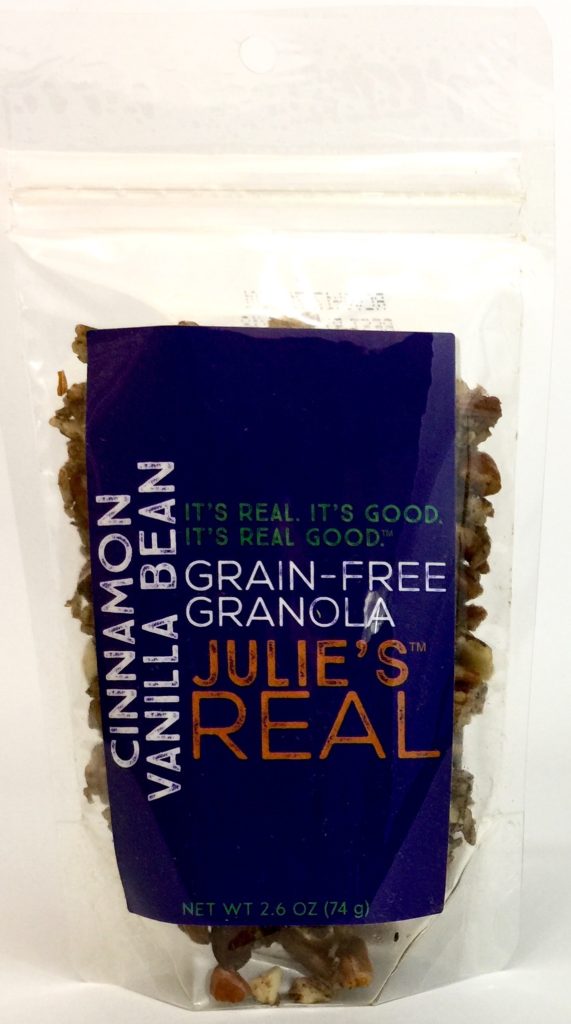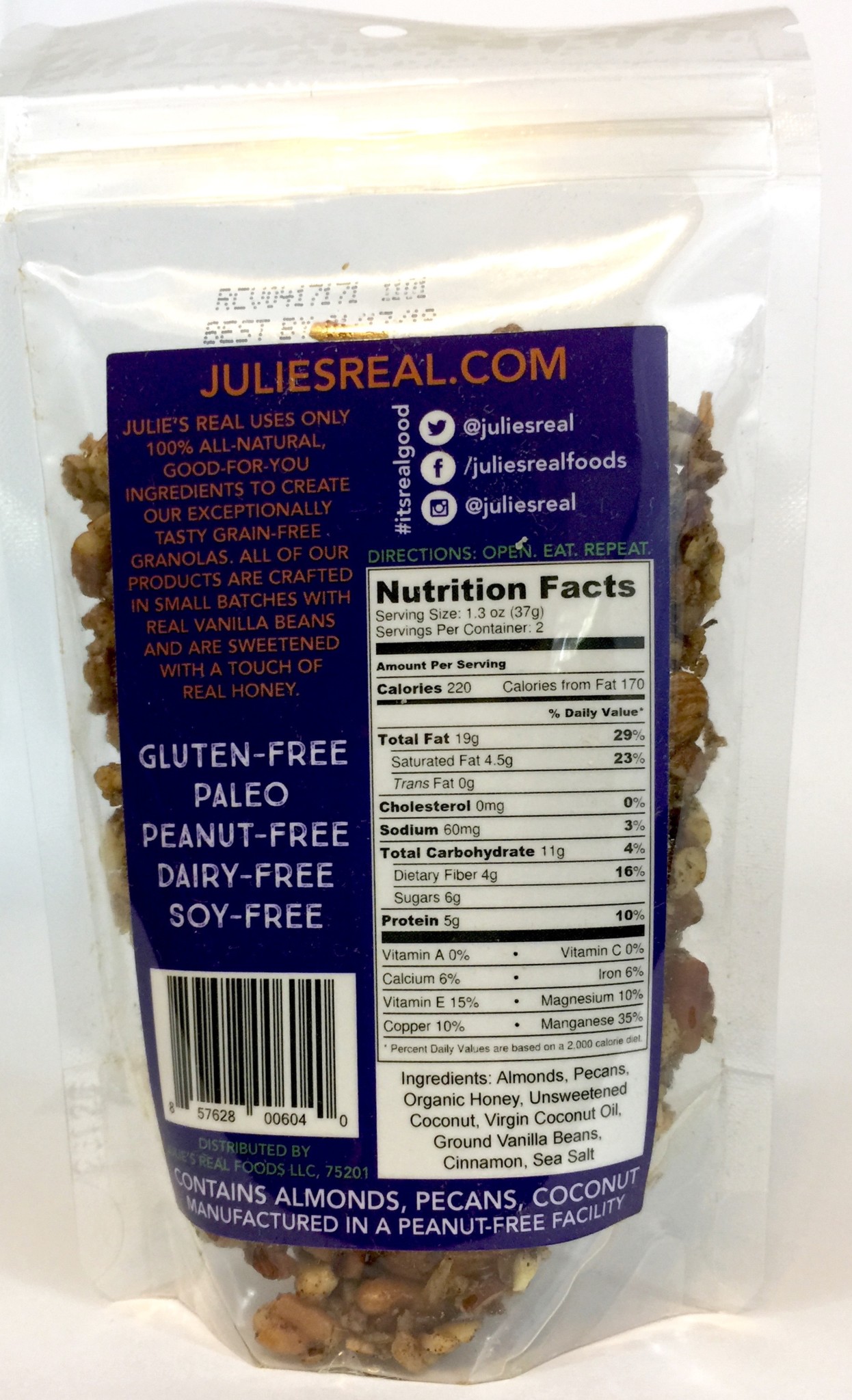 Julie's Real – Grain-Free Granola in Cinnamon Vanilla Bean 2.6 oz ($4.95)
This is a chewy, crunchy granola made from almonds, pecans, and coconut, with no grains added.  Put it on your yogurt or just eat right out of the bag!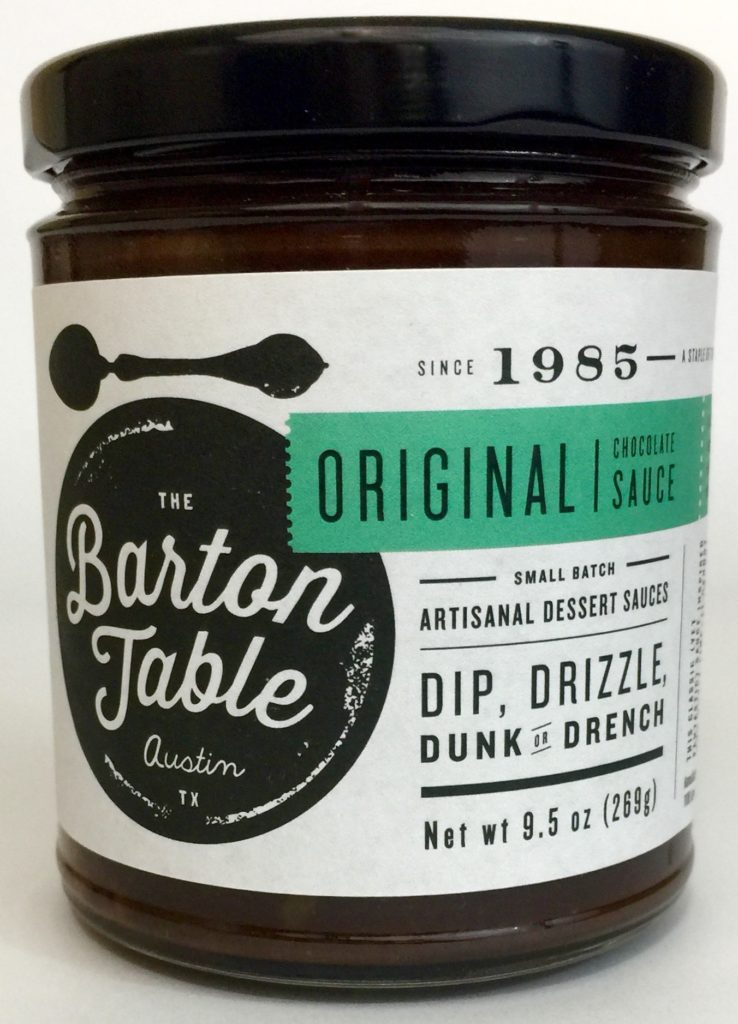 The Barton Table – Original Chocolate Sauce 9.5 oz ($9.99)
Heavy cream, sugar, chocolate, and butter. Does that sound like Heaven to you? This decadent chocolate sauce is the bomb!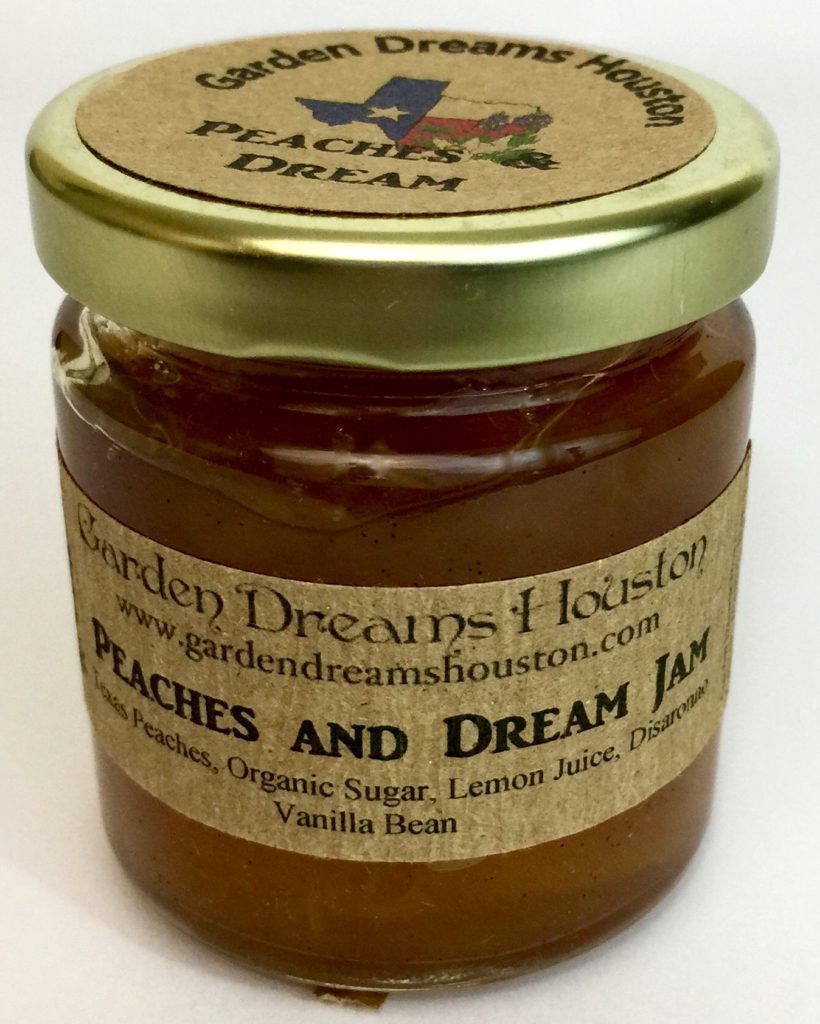 Garden Dreams Houston – Peaches & Dream Jam ?4 oz ($6)
This is a delicious jam made from peaches, organic sugar, organic lemon juice, and vanilla bean. It is all natural and made using an old fashioned, slow cooking process. Garden Dreams Houston makes at least 36 different products and their jams and jellies are all seasonal using fresh fruit. It is one of the companies we made sure to find at the Farmer's Market while we were in Austin so we could buy some of their blueberry jam!!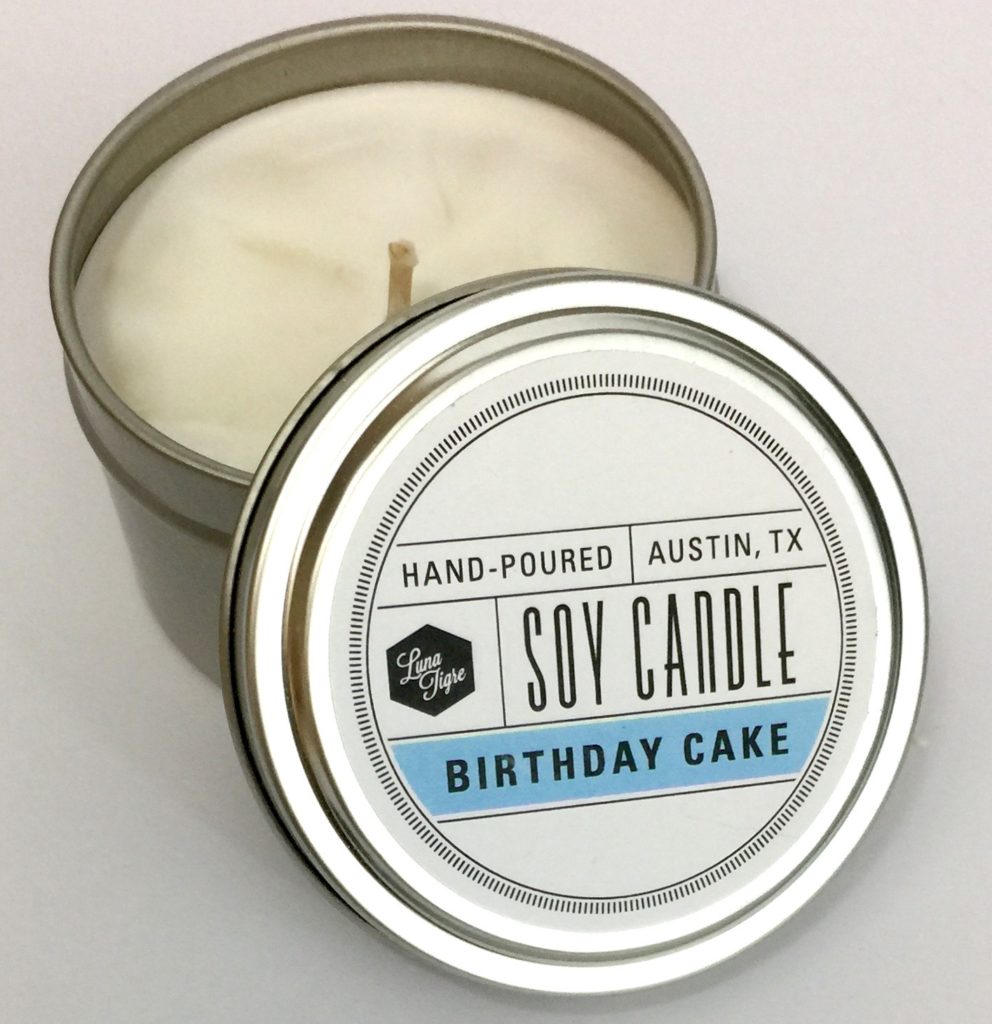 Luna Tigre – Birthday Cake Candle 6 oz ($8)
The perfect addition to My Texas Market's birthday celebration box! We have received these candles in the past and they are some of the best soy wax candles we have used. This hand-poured, very small batch candle smells like you would want to eat it! It has a papercore wick and should burn for 15 – 18 hours.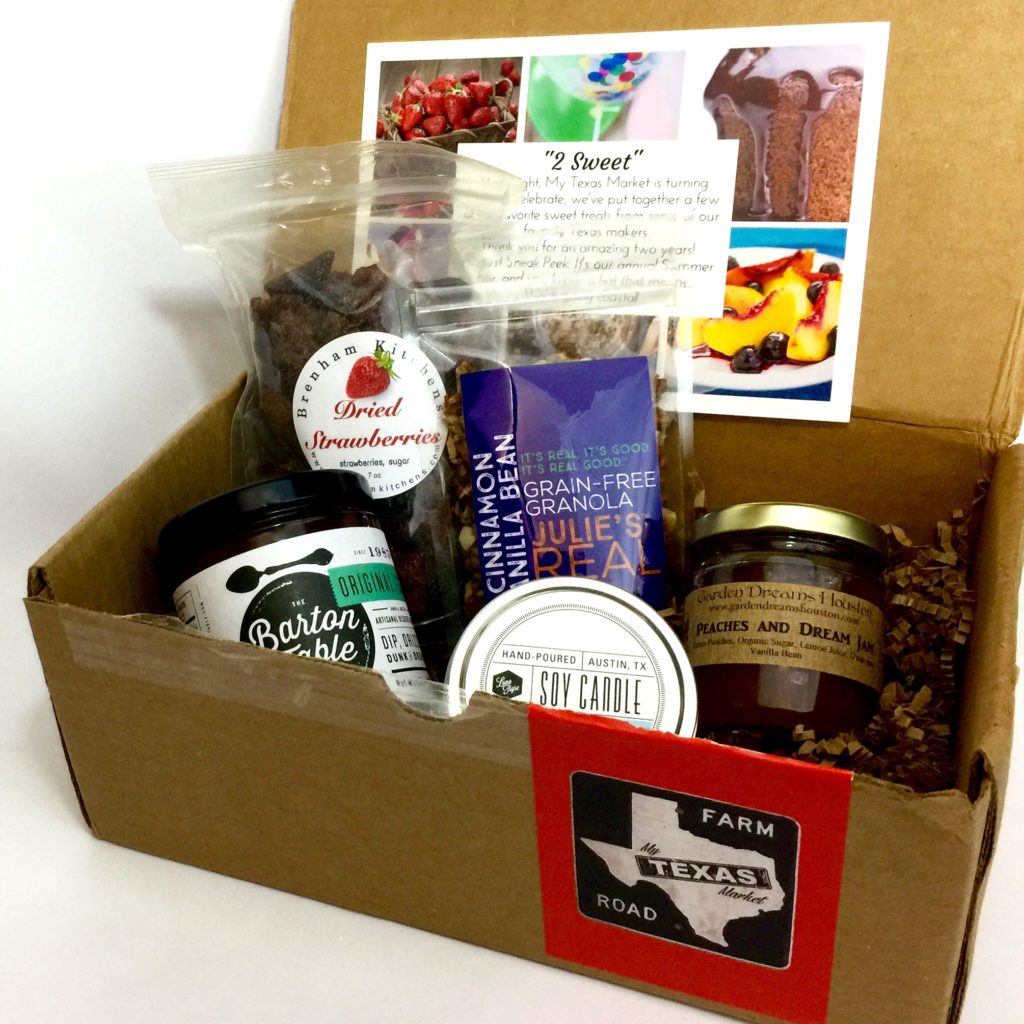 The retail value of the products in the July 2017 My Texas Market box came to $38.94 and was perfectly curated to their birthday month theme – a party in a box!
Know someone who would love the kind of things that My Texas Market sends? You can purchase a subscription, order past boxes when available or – even better for that hard to buy for relative – create your own box from their online shop! Check out our past reviews to see what to expect!