July 2017 Pet Treater Box Review + Coupons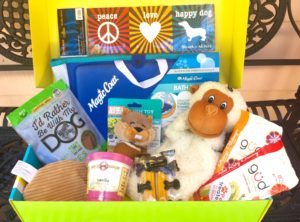 July 2017 Pet Treater Box
Pet Treater is a monthly subscription box for dogs that contains quality items for a fraction of the retail value. Box contents may include treats (made in USA or Canada only), interactive toys, accessories, grooming supplies, and more!
For every box that ships, Pet Treater donates a toy, bag of treats, or blanket to an animal shelter in need.
The Homespun Chics received this box for review. All opinions are 100% our own. This post contains affiliate links.
---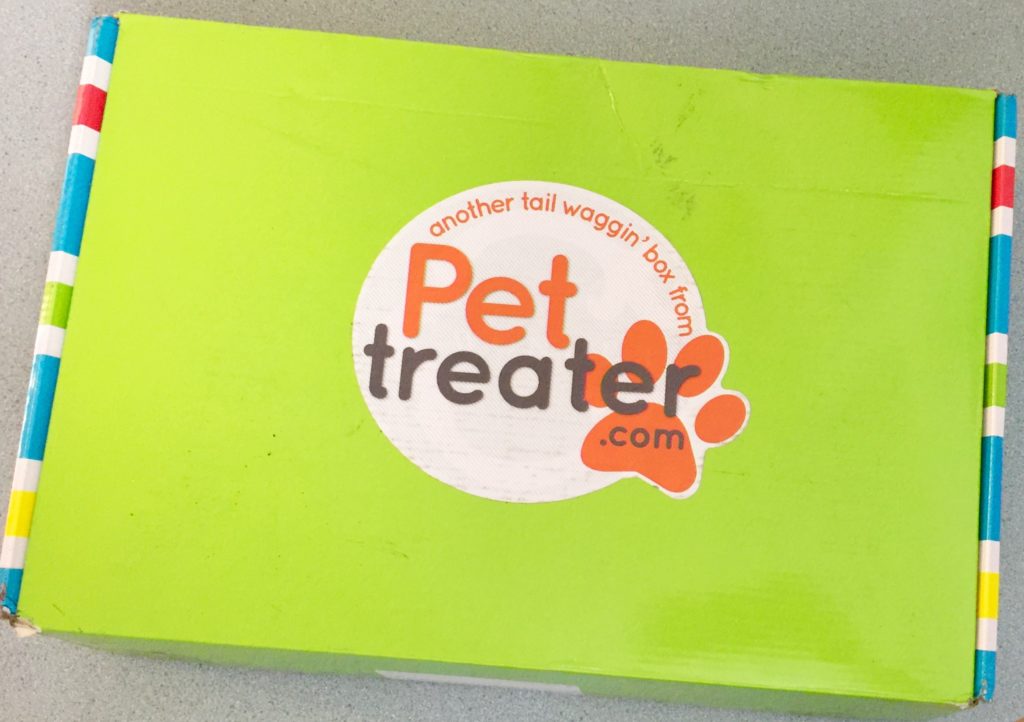 How It Works:
Dog Sizes:  Small (0 – 20 lb), Medium (21 – 50 lb), Large (51+ lb)
Pricing:  $34.99 TRY IT OUT Box (does not auto-renew), $24.99 for Month-to-Month, $22.99 for 3-Month, $21.99 for 6-Month, and $19.99 for 12-Month.
What's Inside:  Each month, subscribers will receive a fun, themed box filled with goodies like U.S. and Canada-made treats, plush toys, gadgets, grooming supplies, doggy wearables, and more! There's even a "human treat" included in every box.
*FIRST TIME subscribers will receive a first time box which will include past favorites and not the new items of the current month. Themed boxes will begin the following month.
SHIPPING SCHEDULE!
Subscribers asked and Pet Treater listened! Pet Treater has officially simplified the shipping schedule from 3 cycles per month down to just one! 🙂
Monthly boxes will now be shipping between the 5th – 10th of each month.
*If you were billed after the 10th of the month, a box will not be shipped until the following month.
TRY IT OUT boxes (non-renewing purchase) will be shipped right away and items will include past favorites and not the new items from that current month.
Coupons!
$5.00 Off First Box: 

PT-5OFF
*Enter this code at check-out to receive $5.00 off your first box of any length subscription!
2 FREE pints of Puppy Cake Ice Cream in first box: BARKICECREAM 
(Note:  Offers do not combine and are only good for NEW subscribers.)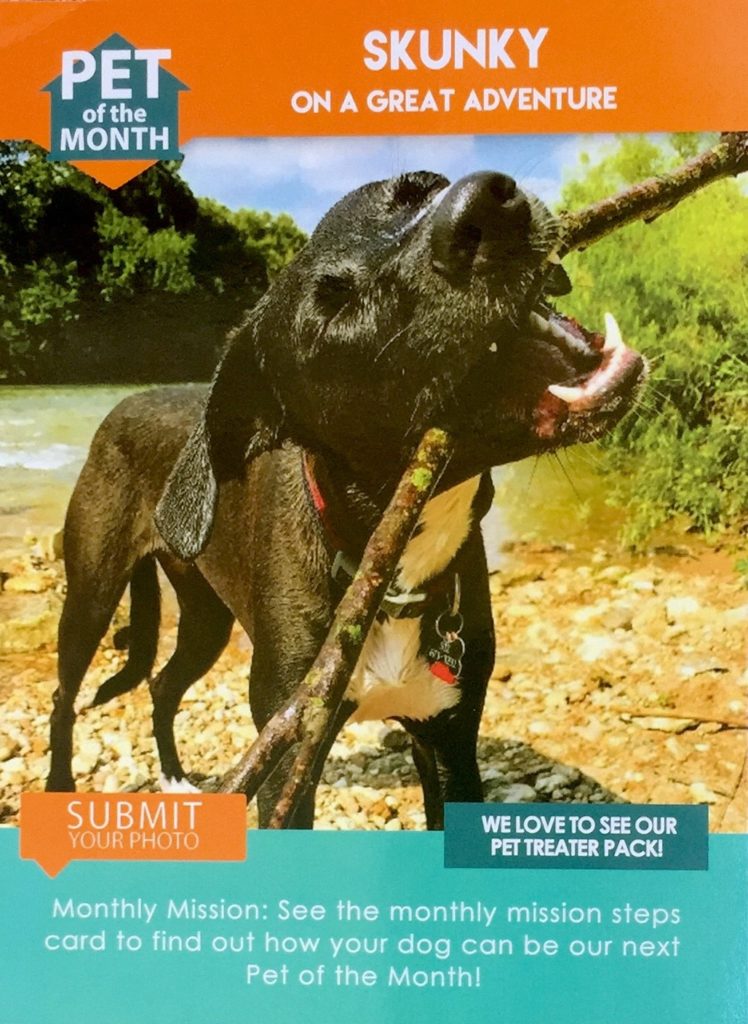 July's Pet of the Month is the adventurous Skunky! Subscribers can email a photo of their pet enjoying the current month's bounty for a chance to be the next featured Pet of the Month!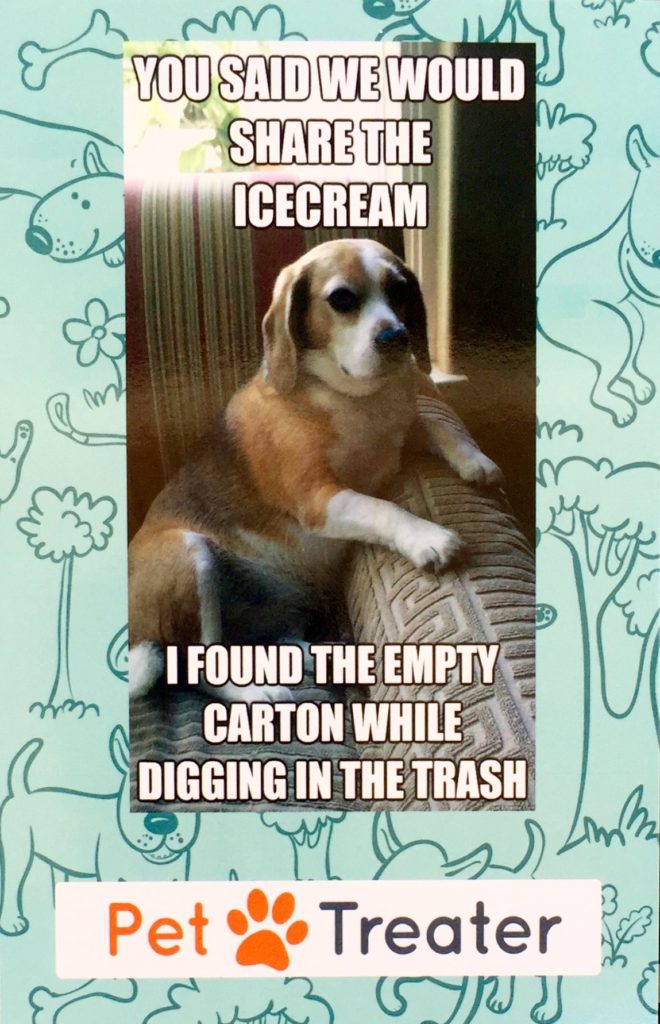 The July 2017 Pet Treater box monthly theme is all about the Dog Days of Summer!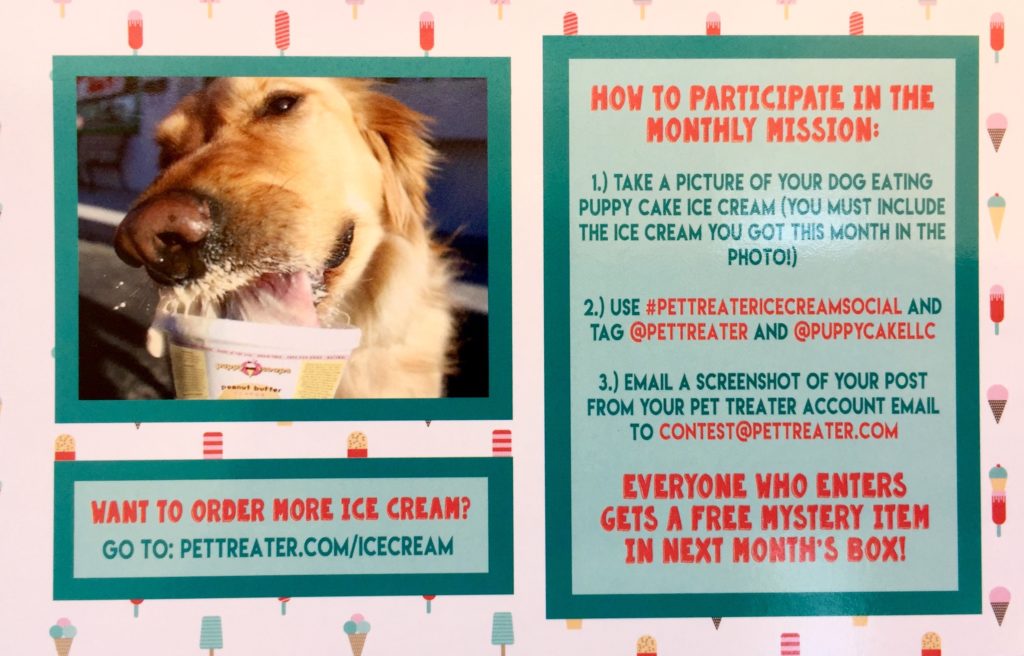 You can get a free Mystery Item in your August box when you take a picture of your dog eating the puppy ice cream you received in your July box and share on social media using @Puppycakellc & @Pettreater using #PettreaterIceCreamSocial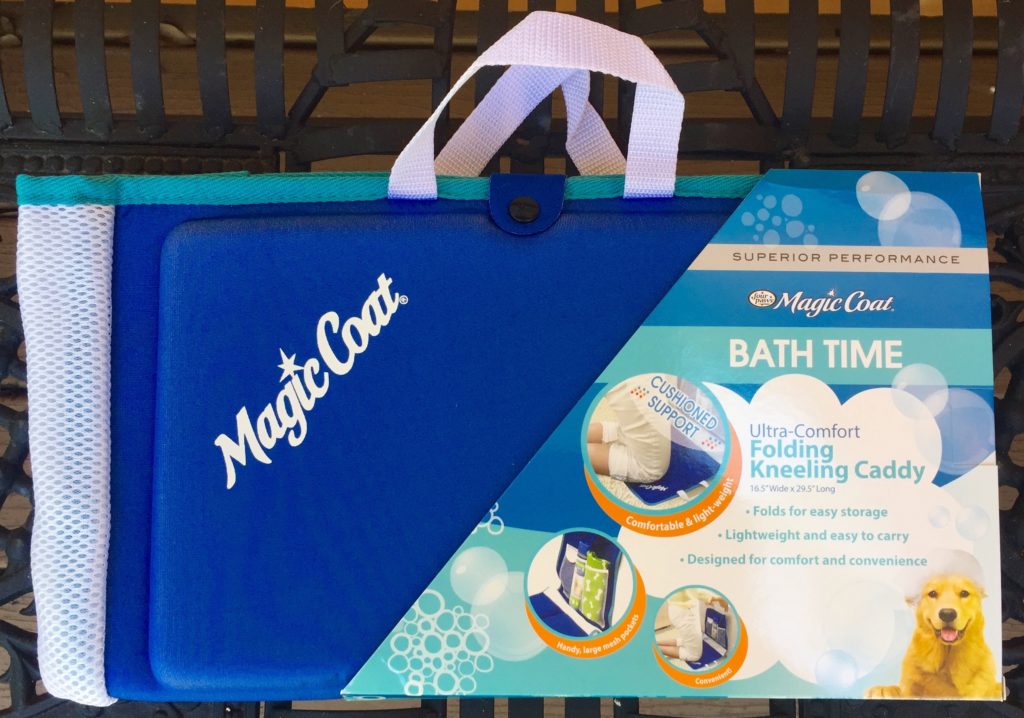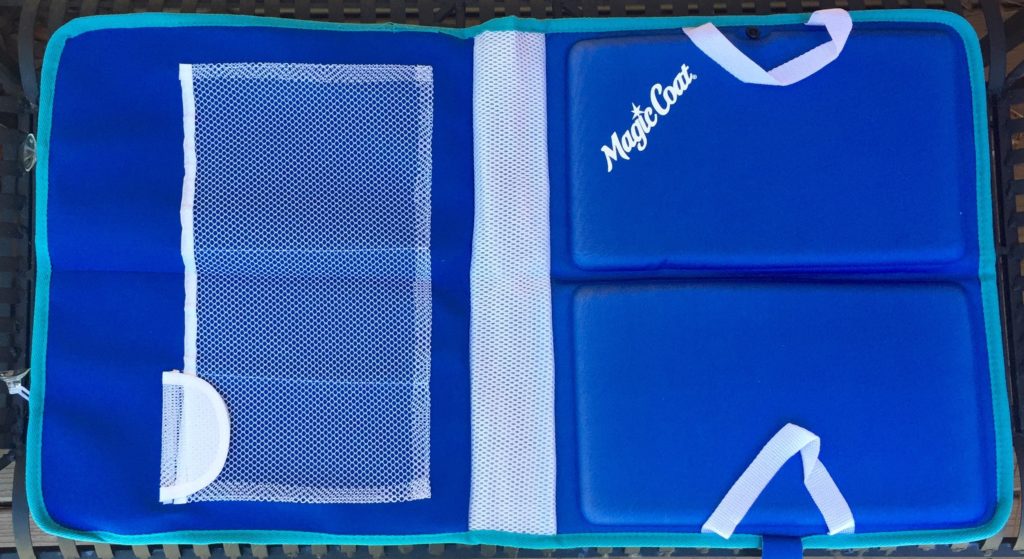 Four Paws Magic Coat – Folding Kneeling Dog Bath Caddy ($5.91)
This pet bathing accessory is designed to cushion your knees while it stays in place with a non-slip fabric backing augmented by suction cups. You can use it to store and carry your pet towels, shampoo, and brushes in the handy mesh pockets. Plus it folds up for easy storage.

Shark Skinzz – Portable Pet Bowls ($6.95)
This is a set of 2 reusable folding pet bowls that are flexible, stand upright when filled, and empty completely flat. They are made with FDA approved material and are safe for your pet – BPA-free and phthalates-free. Perfect for traveling, hiking, or just a trip around town! The flip side says EAT SLEEP FETCH.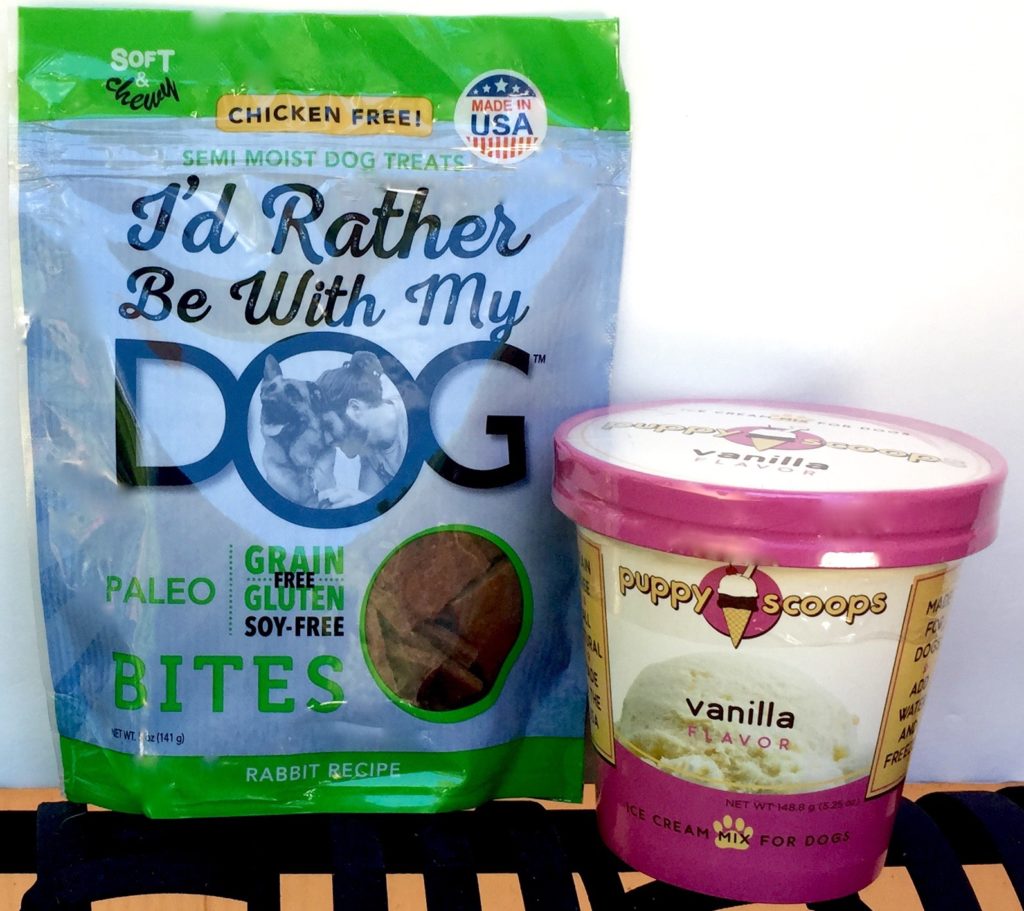 I'd Rather Be With  My Dog – Paleo Bites Rabbit Recipe 5 oz ($11.99)
This is bag of totally paleo, semi moist, soft and chewy dog treats made in the USA.  The ingredients are Rabbit, Turkey, Sweet Potato Flour, Beet Molasses, Vegetable Glycerin, Propionibacterium Freudenreichii Fermentation Product (a probiotic), Sea Salt, Turkey Broth, Citric Acid, Garlic Oil, Mixed Tocopherol (a preservative), and Coconut Oil.
Puppy Scoops – Ice Cream for Dogs Vanilla flavored 6 oz ($8.98)
This is real ice cream, formulated for a dog's digestion with the main ingredients of lactose free whole milk, evaporated cane juice, and gelatin. Just add hot tap water to this powdered mix and then freeze for doggy ice cream that lasts in the freezer for 2 months. All of the ingredients are made in the USA. Puppy Scoops Ice Cream for Dogs also comes in peanut butter, carob, and maple bacon flavors.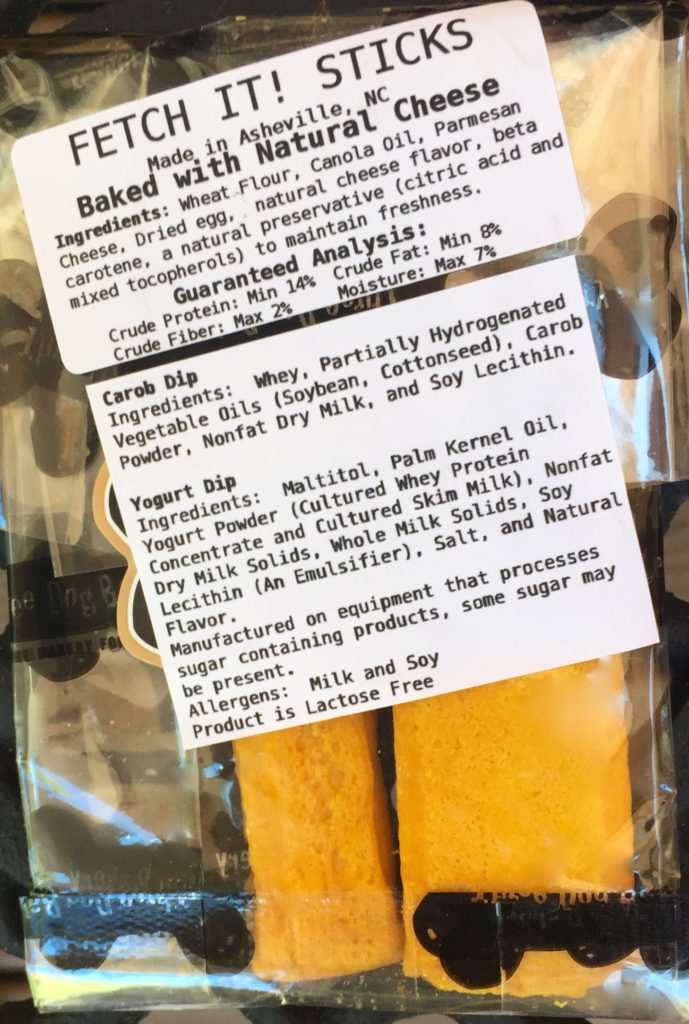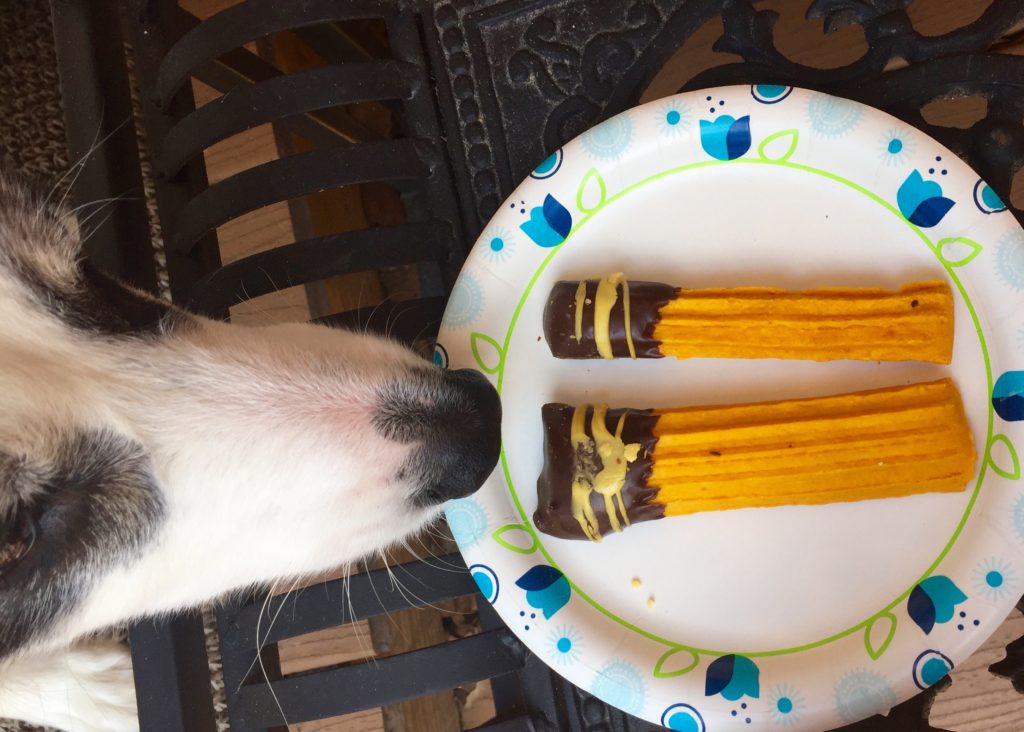 Three Dog Bakery – Fetch It! Sticks ($3.50)
This is a package of 2 hard baked cheese chews made right here at home in Asheville, NC. My dogs thought they were delicious!

Petlou – 22″ Flat Fleece Monkey Dog Toy ($12.98)
This is a large fleece monkey dog toy that has double stitched seams for durability.  It has a squeaker in the head and the bottom part crinkles when you touch it.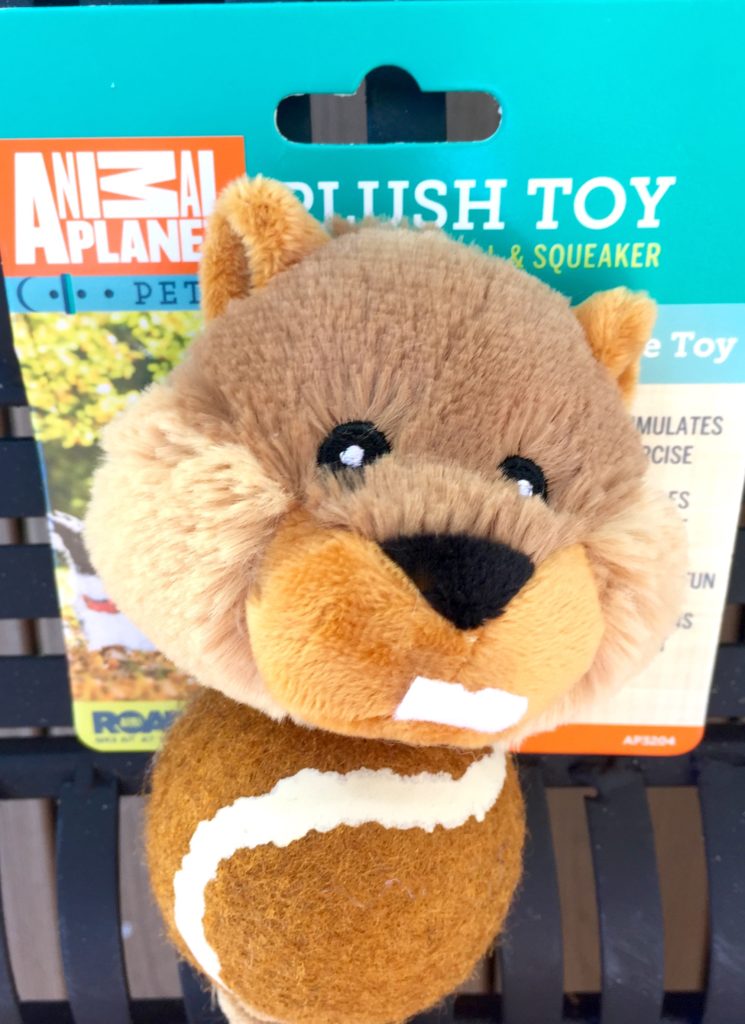 Animal Planet Pets – Plush Toy with Tennis Ball & Squeaker ?($7.99)
I could not find this particular toy anywhere but you can see from the photos that it is a long plush beaver with a tail that crinkles and a tennis ball head. This is a toy any dog would love!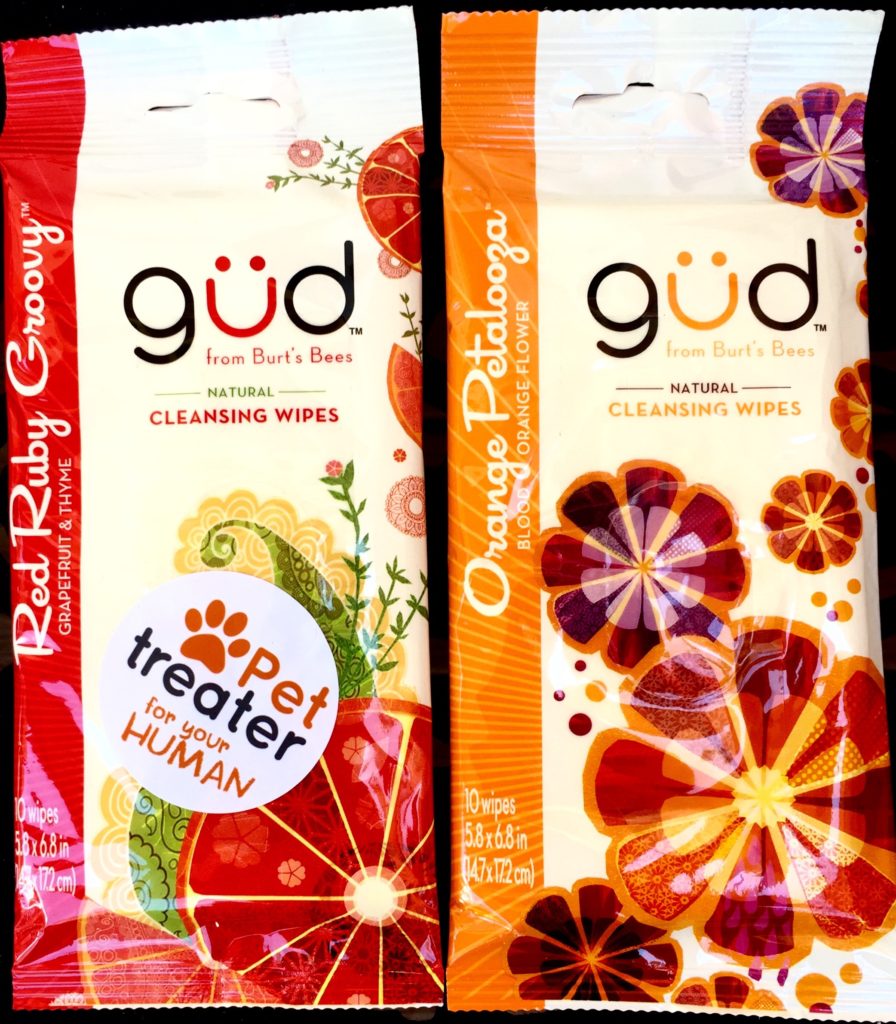 Burt's Bees – 2 pkgs GUD Natural Cleansing Wipes ($1.00)
These guilt-free cleansing wipes from Burt's Bees are 97% natural, containing no parabens, phthalates, or petrochemicals. They have really different scents – the ones I received were grapefruit & thyme and pear & blood orange flower – and are plentiful enough to use after your workout or whenever you need a quick refresh. We have been using these a LOT during this hot, sweaty summer!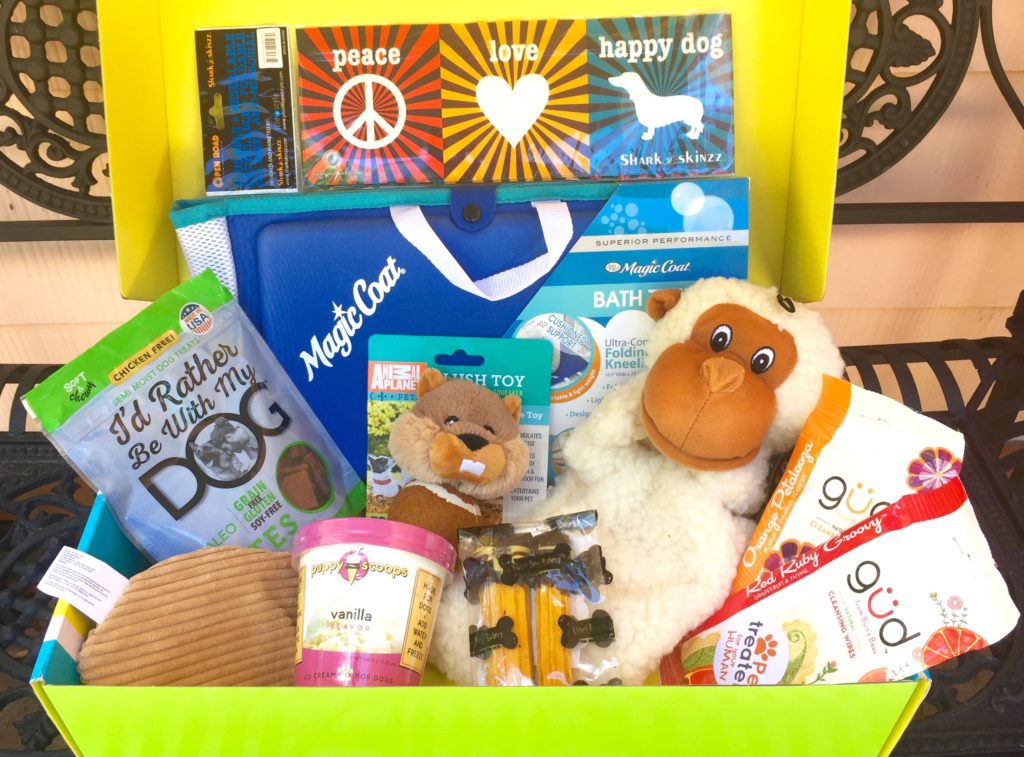 The retail value of the products in the July 2017 Pet Treater box came in at $59.30, more than double the cost of the subscription box! My dogs love their Pet Treater box every month!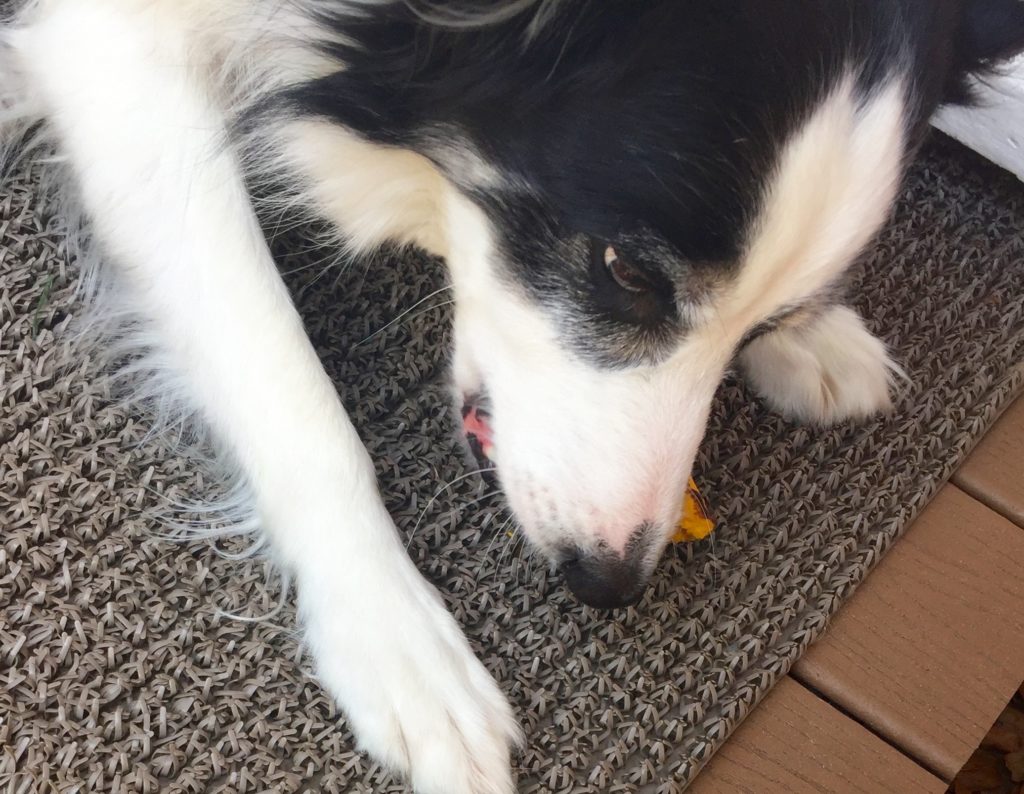 What did you think of the July 2017 Pet Treater box?