July 2017 Degustabox Review & Coupon Code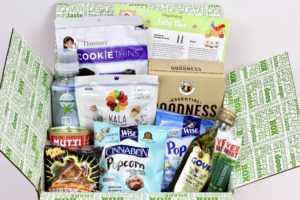 July 2017 Degustabox
Degustabox is a food subscription box that sends you 10 to 15 full-size surprise products each month at a price less than you would pay at the store for the items. The monthly cost is $19.99 with free shipping, charged on the 19th of each month.
There is no commitment and you can cancel the next month if you notify Degustabox before the 15th of the month.
 Use code MR6H4 to take 50% off your first box! You will pay $9.99 and shipping is free for a box of food worth over $30 – a really great deal!! 
The Homespun Chics received this subscription box for review. All opinions are 100% our own. This post contains affiliate links.
---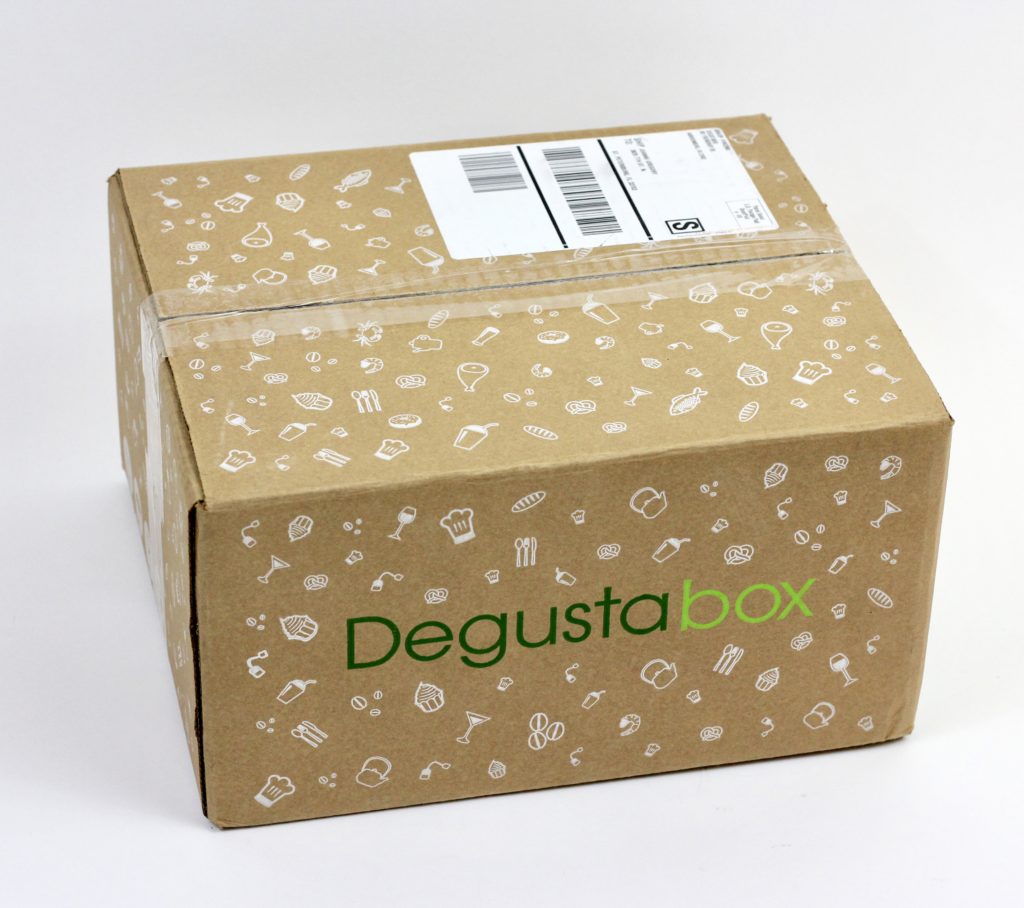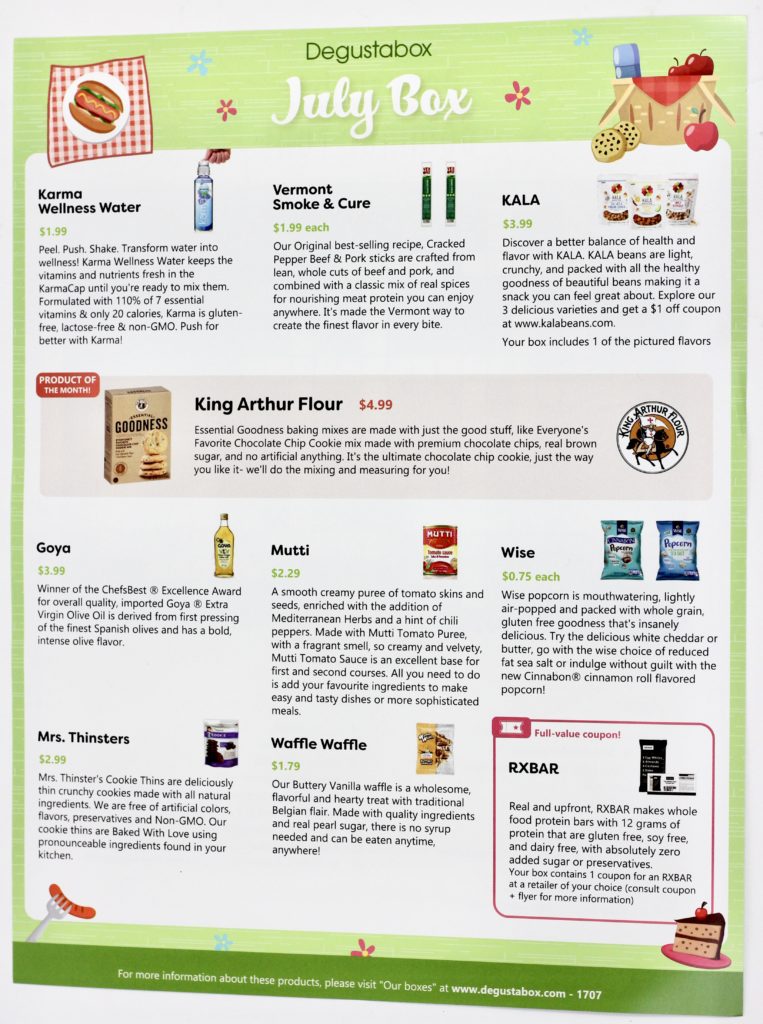 The July 2017 Degustabox information sheet is a full page that gives you photos, accurate pricing, and descriptions of each product curated for the box.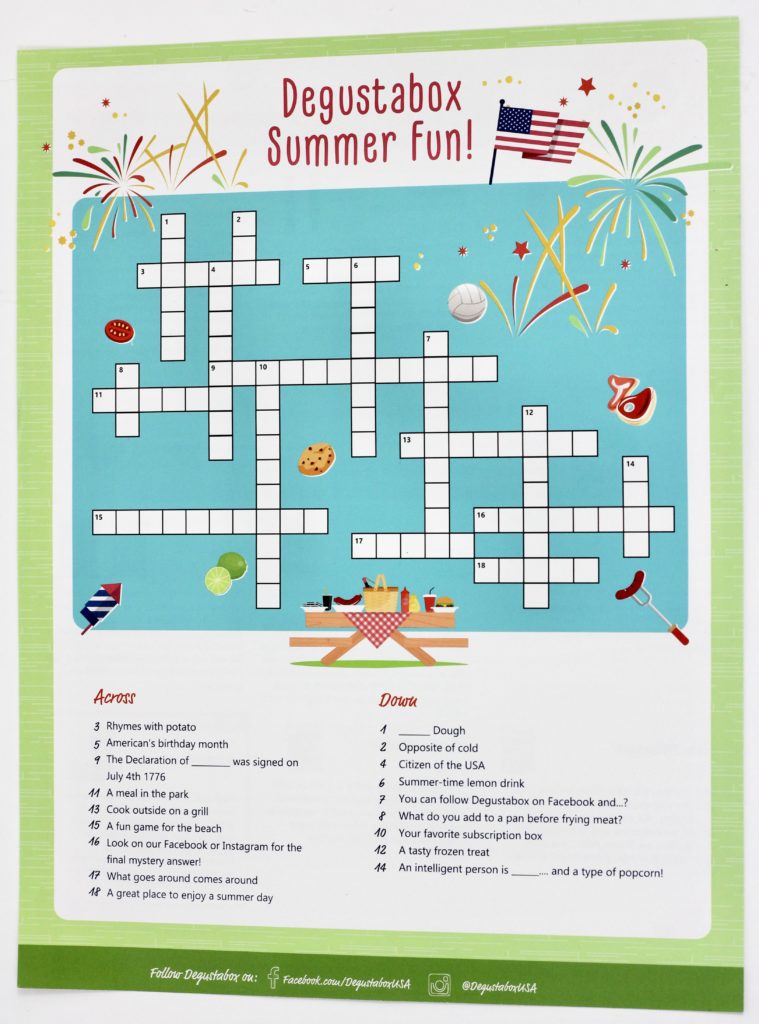 The flip side of the information sheet has a summer fun crossword puzzle for you to enjoy.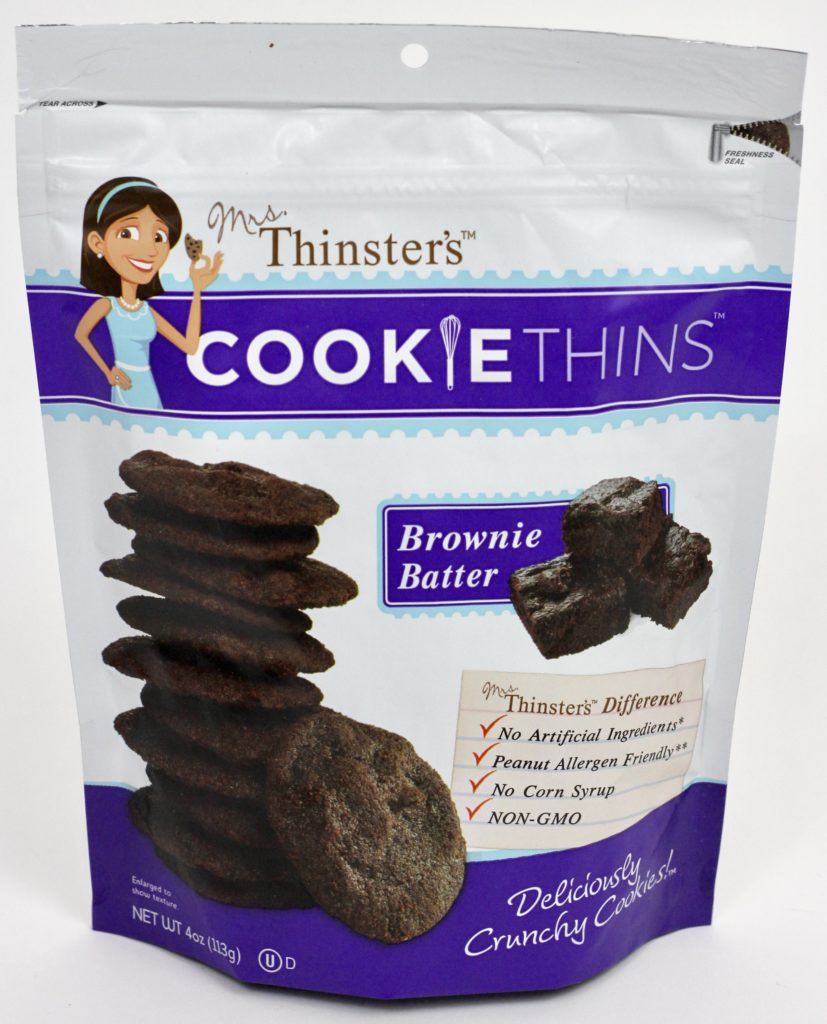 Mrs. Thinster's – Cookie Thins Brownie Batter 4 oz ($2.99)
These tasty thin crunchy cookies have no artificial ingredients, no corn syrup, no preservatives, and are non-GMO. They were "Baked with Love using pronounceable ingredients found in your kitchen."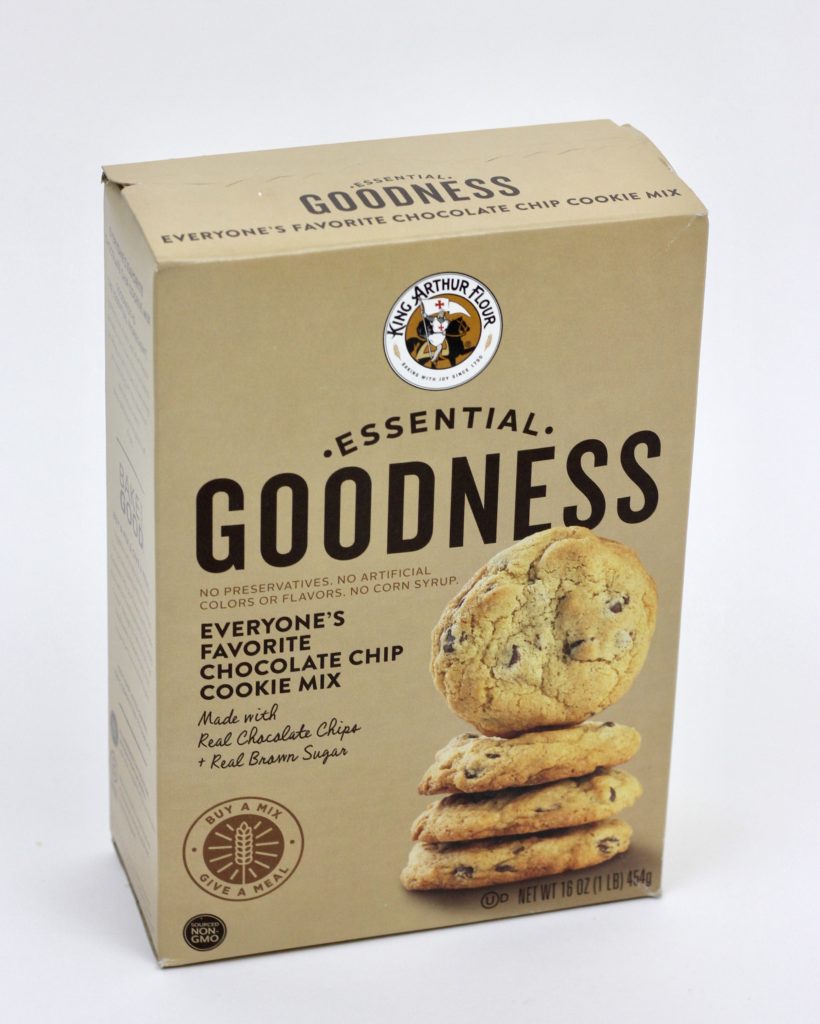 King Arthur Flour – Everyone's Favorite Chocolate Chip Cookie Mix 16 oz ($4.99)
This is a chocolate chip cookie mix that is just like home made, only quicker! The mix contains no artificial anything and all you have to add is 1 stick of butter and one large egg. The directions on the back of the box are easy to follow and the result is the chocolate chip cookies you have been dreaming of!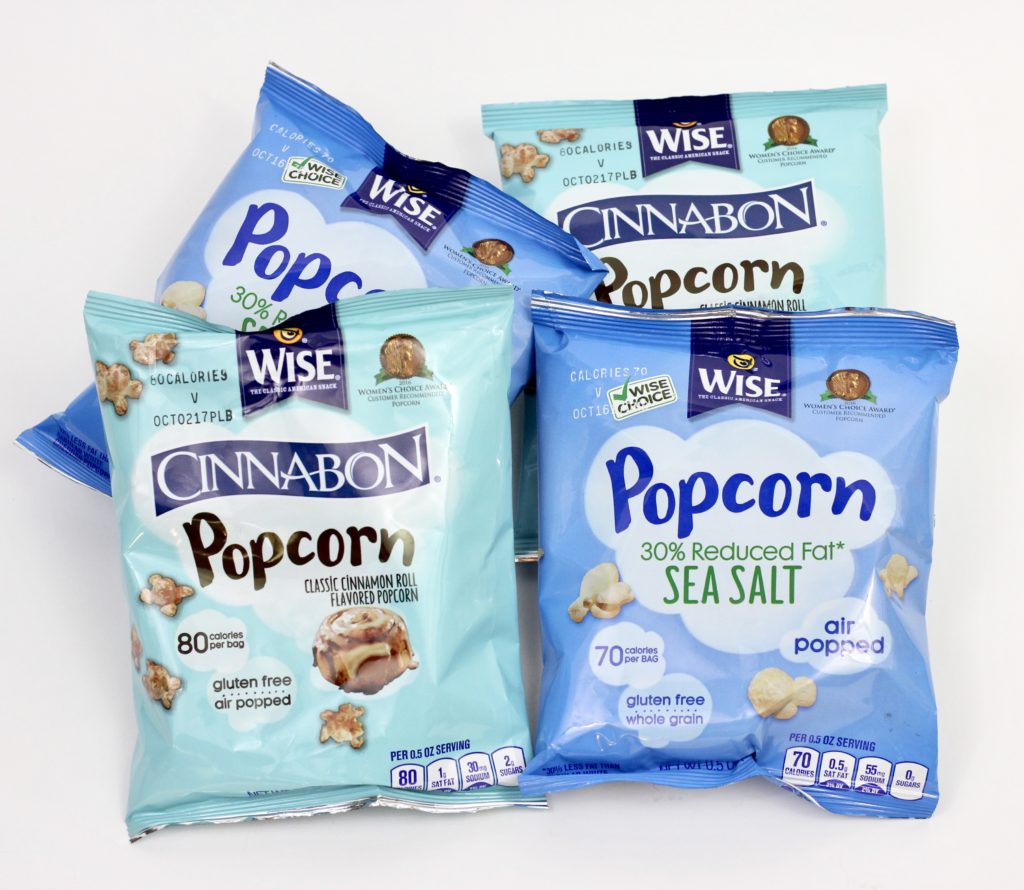 Wise – Popcorn 4 bags .5 oz each (.75 each = $3.00)
Both of these varieties of Wise air popped popcorn won the 2016 Women's Choice Award for Customer Recommended Popcorn.
Cinnabon popcorn is classic cinnamon roll flavored with only 80 calories per bag. This regular variety also comes in White Cheddar, Butter, & Hot Cheese.
Wise Choice Popcorn has only 70 calories per bag and comes in Reduced Fat Sea Salt, Reduced Fat White Cheddar, and Reduced Fat Butter.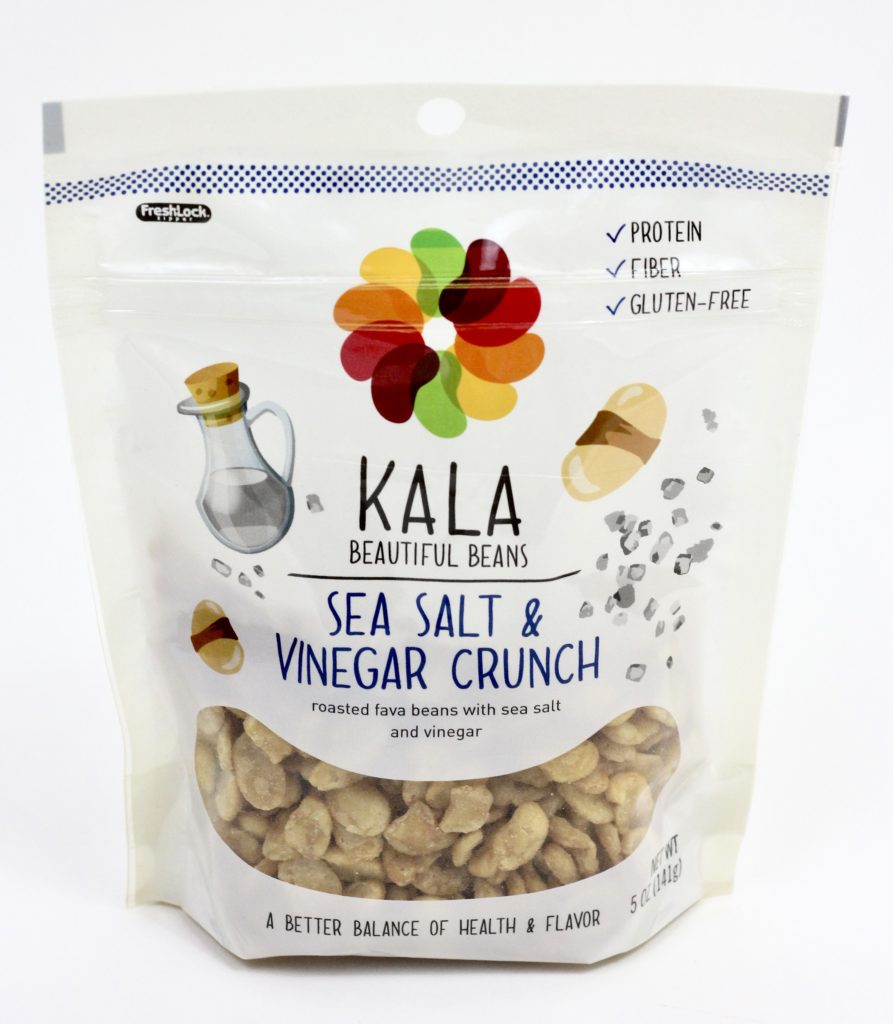 Kala – Beans Sea Salt & Vinegar Crunch 5 oz ($3.99)
These are roasted fava beans with sea salt and white distilled vinegar, made by the Bush's Beans, a company we have trusted for so many years! A great source of gluten-free plant based protein and fiber in a resealable pouch, these beans also come in Simply Peppered and Tropìcal Curry flavors.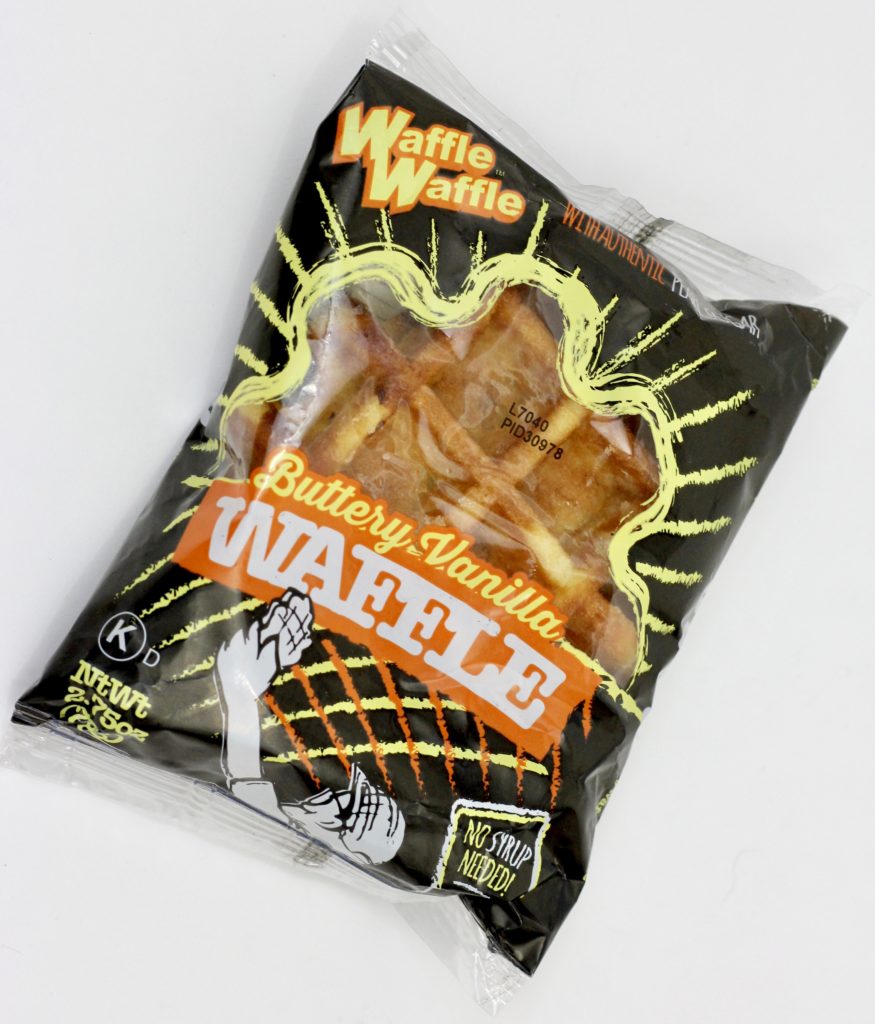 Waffle Waffle – Buttery Vanilla Waffle 2.75 oz ($1.79)
This is a thick, sweet, flavorful Belgian waffle that is perfect for an on-the-go breakfast or snack as it is ready to eat right out of the package. Plus you can heat it up in the microwave or toaster oven if that is the flavor you crave. It doesn't even need syrup to be delicious!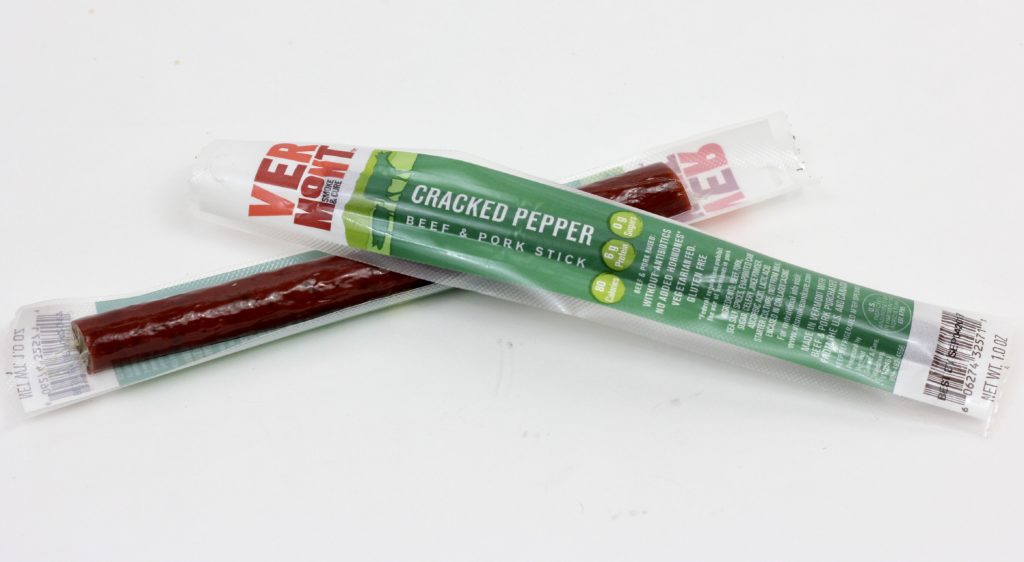 Vermont Smoke & Cure – Cracked Pepper Beef & Pork Sticks 2 @ 1 oz each ($1.99 each = $3.98)
These low carb, low calorie, high protein meat snack sticks are made in Vermont from beef & pork raised free of antibiotics or added hormones. They contain no MSG, no added sodium nitrite, no nuts, dairy, gluten or artificial preservatives.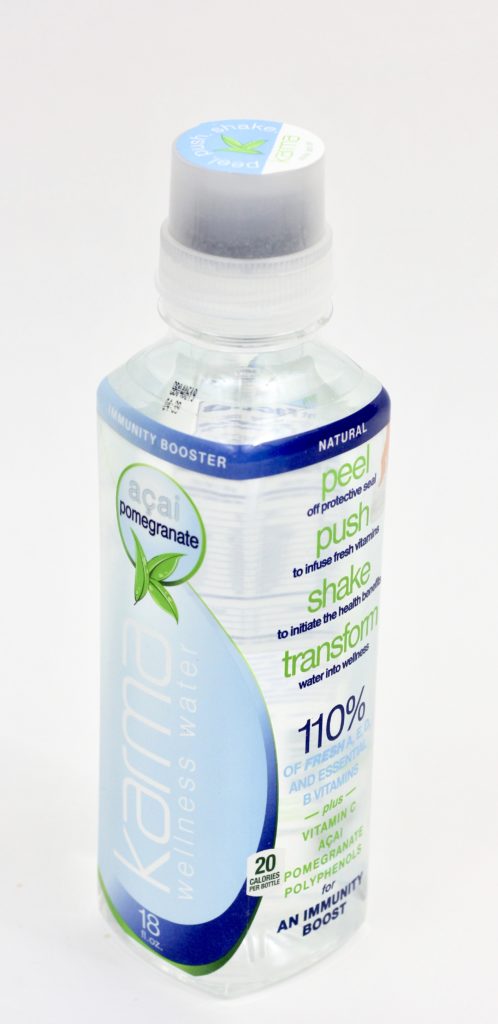 Karma – Wellness Water 18 oz ($1.99)
Wellness water is bottled water with vitamins kept in a cap until you are ready to release them into the water. This keeps the vitamins from deteriorating so you end up with full strength ingredients at their maximum potency.  We received the Acai Pomegranate Immunity Booster that contains 1000 mg of vitamin C, zinc & 110 % of seven essential vitamins to help strengthen your immune system. Karma also makes 5 other Wellness Waters – check out their website!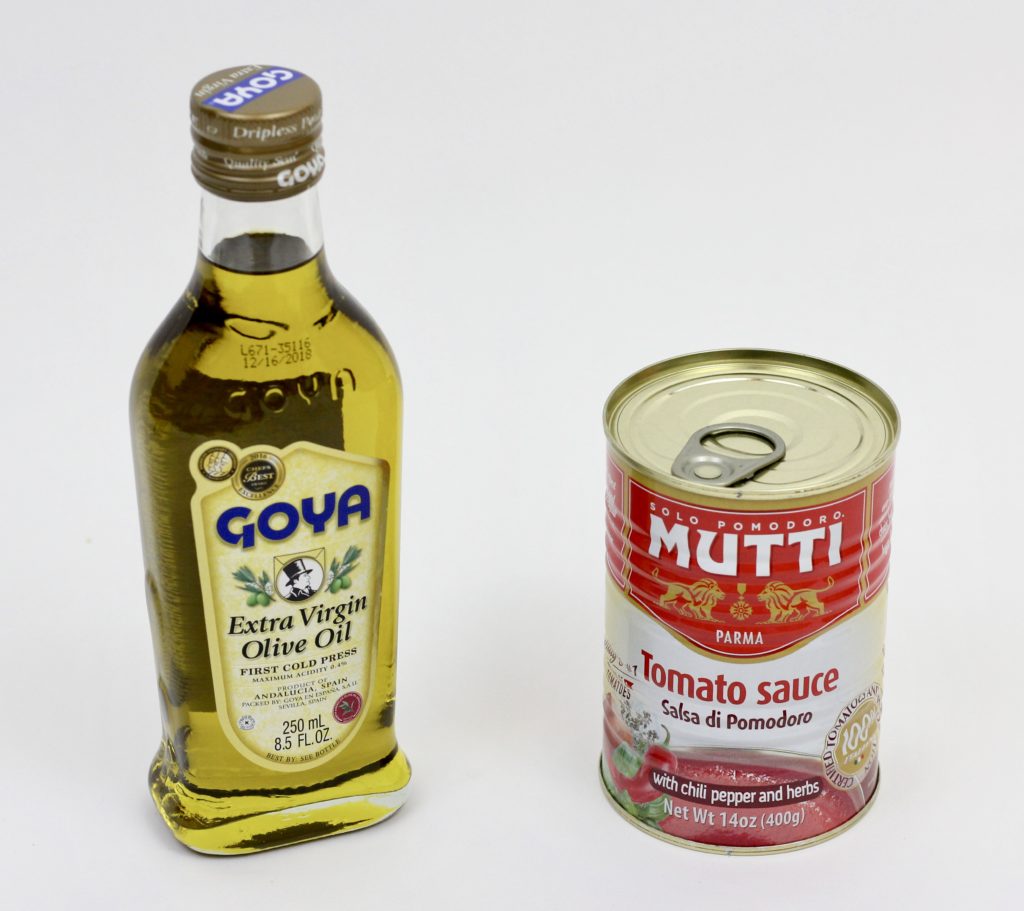 Mutti – Tomato Sauce with Chili Pepper and Herbs 14 oz ($2.29)
This tomato sauce is a mixture of creamy puree, basil, onions, and chili peppers. It has a delicious fragrance and is a great base for any of your Italian red sauce dishes! Plus it is gluten-free, non-GMO, and suitable for vegans.
Goya – Extra Virgin Olive Oil 8.5 oz ($3.99)
This is First Cold Press olive oil from the finest Spanish olives and has a bold, intense olive flavor. And it is a winner of the ChefsBest ® Excellence Award *for overall quality!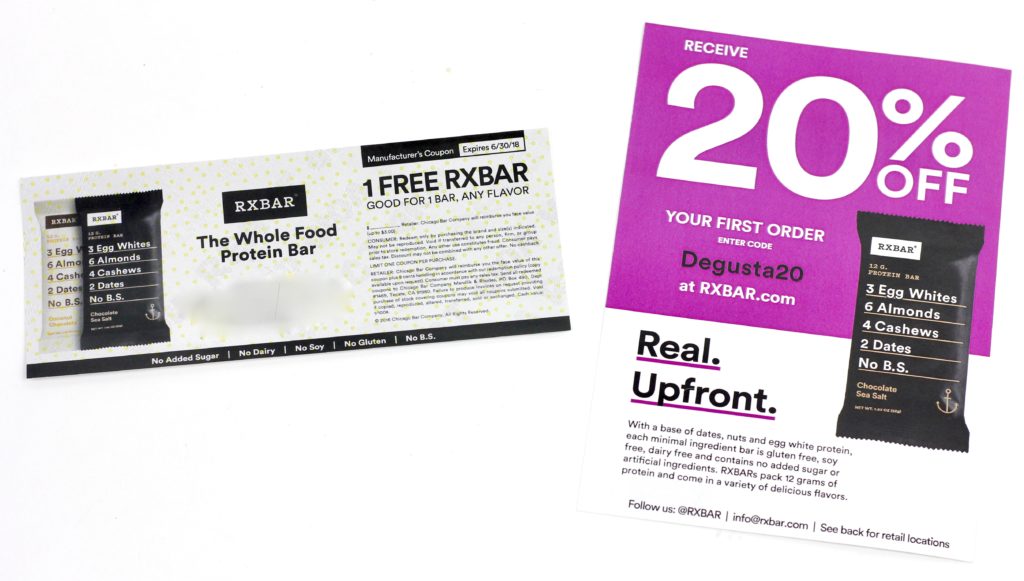 RXBAR – Coupon for 1 Free Bar ($3.00)
This coupon is for a free RXBAR, a whole food protein bar that is gluten, soy, and dairy free with no added sugar or preservatives. Each bar has a base of dates, nuts, and egg white protein and has 12 grams of protein.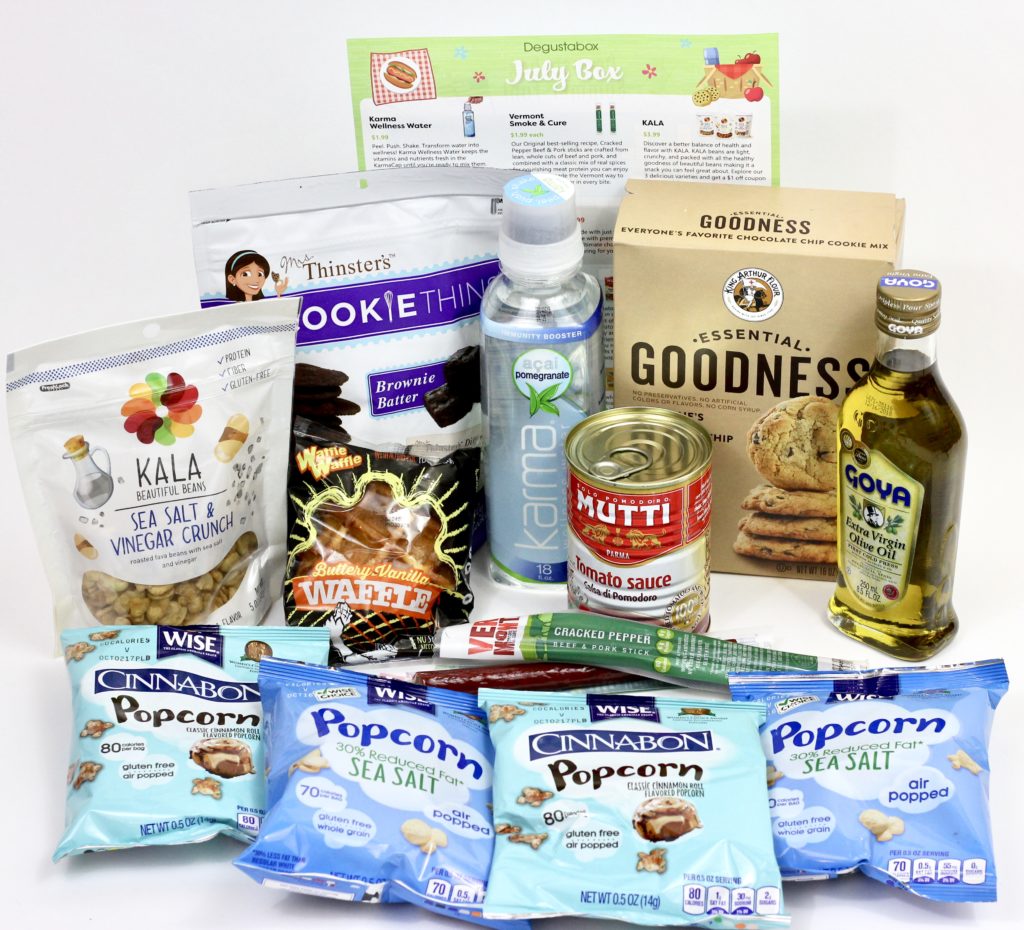 The retail value of the products in the July 2017 Degustabox came to $32.01. The box contained quite a few snack items and we loved every one! A particular favorite of mine was the delicious olive oil! You never know what you will receive but each of the items is full size and are usually pretty mainstream grocery products in a newly released form or flavor.
You can check out the Degustabox website and explore past boxes to get a feel for what you can expect. With no commitment and the value so much higher than the cost, Degustabox is really a sweet deal! And you can use code MR6H4 to get your first box for $9.99!