July 2017 CrazyCatLadyBox Review
CatLadyBox is the first-ever monthly subscription box "purrfectly curated just for cat ladies"! Each box contains 2-3 unique cat-themed items for the modern day cat lady (jewelry, clothing, tchotchkes, art, home décor, and more) and if you upgrade to the CRAZY CatLadyBox, your felines will also receive 2 or more delightful gifts to tickle their whiskers.
CatLadyBox donates 5% of all profits to a different cat rescue organization each month plus supports independent artists and small businesses with their box contents.
The cost of the subscriptions: (the value will always be much more than what you paid)
The regular CatLadyBox – $34.99/month
The CRAZY CatLadyBox – $39.99/month
With all of them, you can sign up month-to-month or with a 3-month or 6-month plan where you prepay for that many boxes at a time. "The more you pay for ahead of time, the cheaper per box! The regular CatLadyBox can go as low as $31.33/month and the CRAZY CatLadyBox can be as low as $36/month." You can cancel any time or just skip a subscription period if you want.
The Homespun Chics received this subscription box for review. All opinions are 100% our own.
---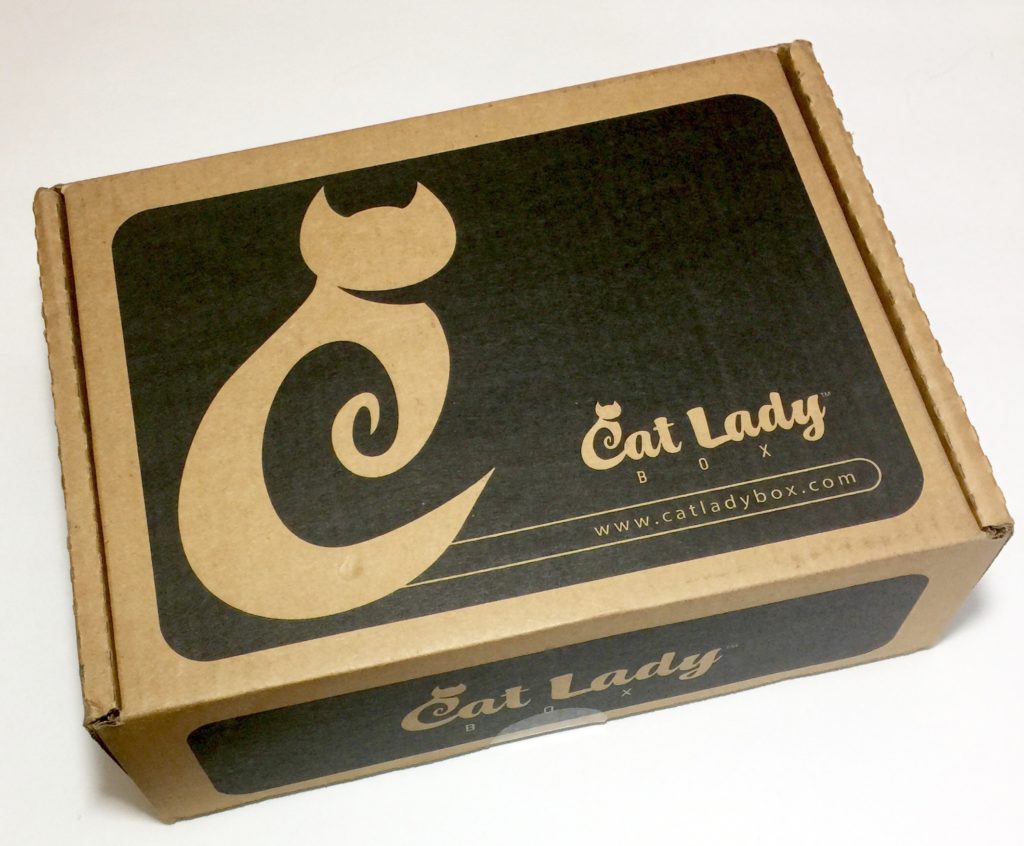 Theme: Serenity Meow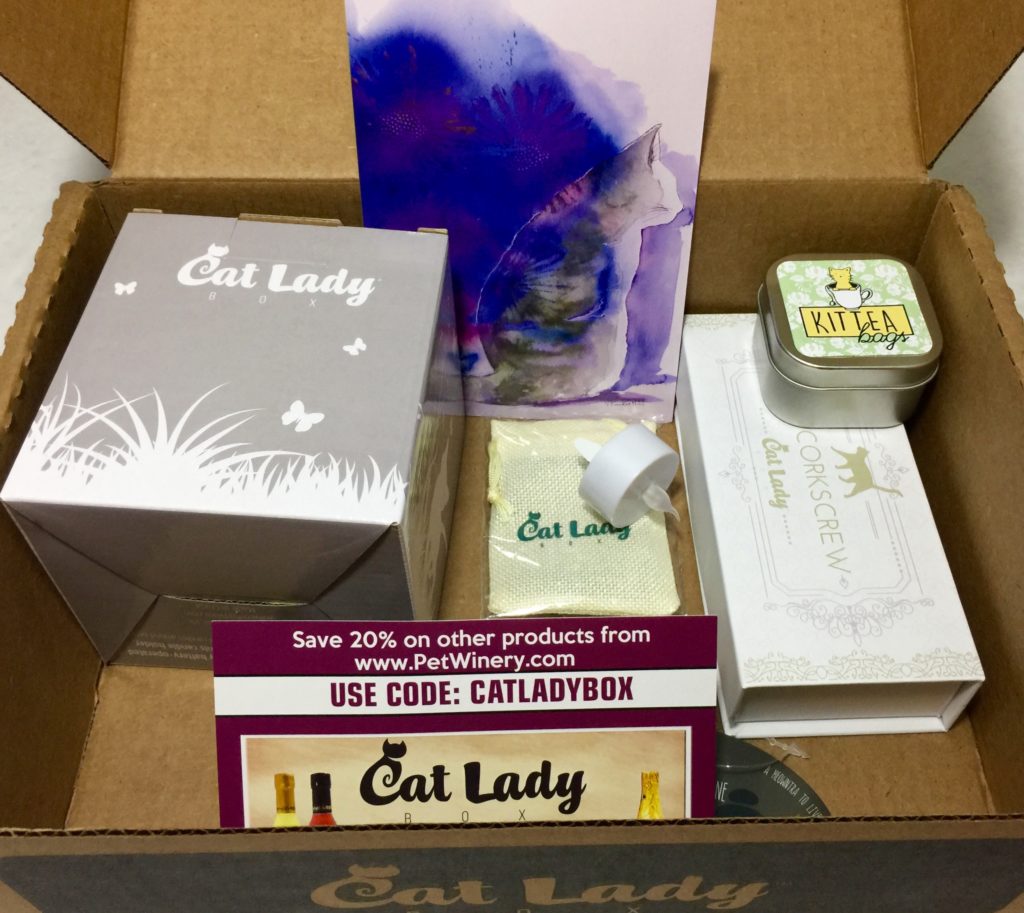 First Peek! Everything was well packed, nothing broken!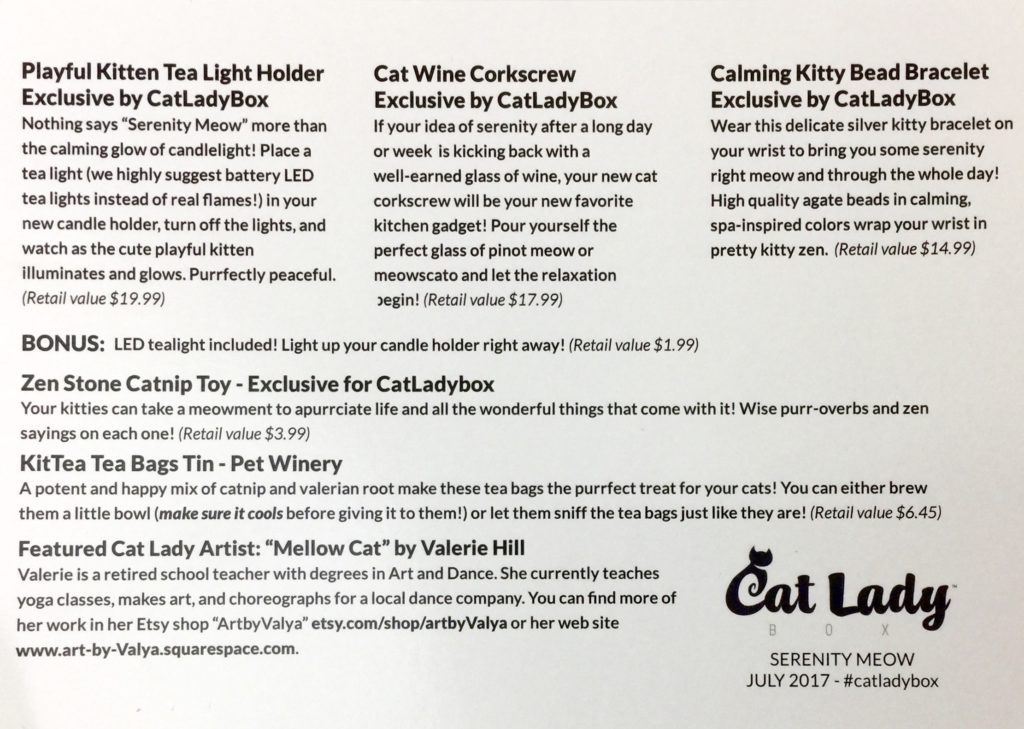 The product information card details everything in the box, including retail values. Everything is exclusive for CatLadyBox except the KitTea tea bags.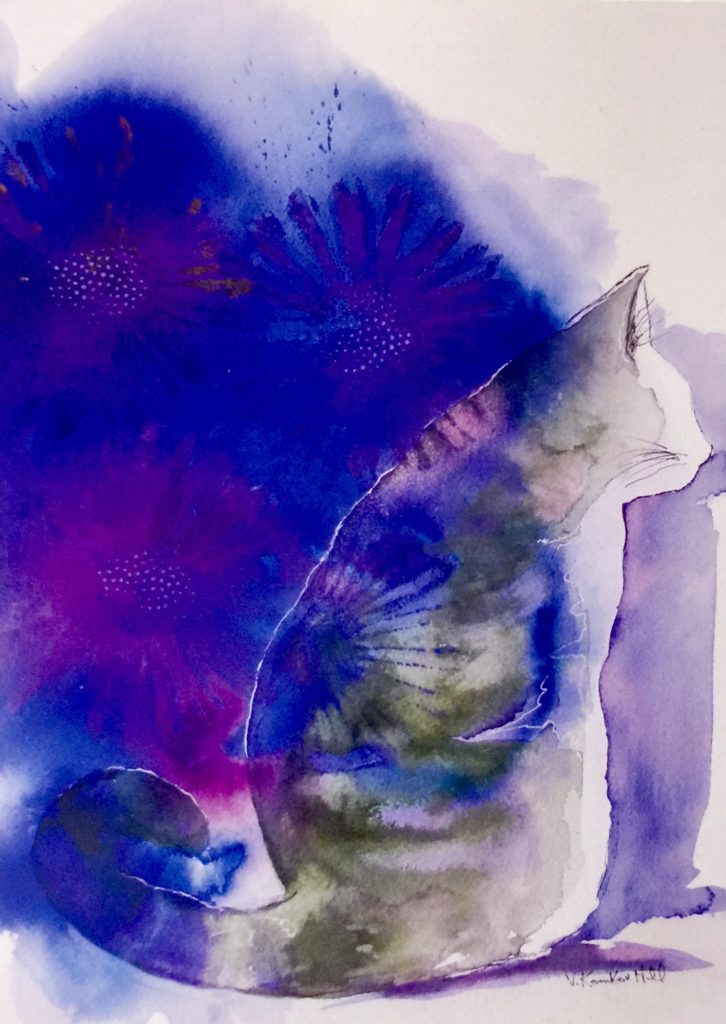 "Mellow Cat"
July's CatLady artist is Valerie Hill, a retired schoolteacher with degrees in Art and Dance. You can find more of her work at her website www.art-by-Valya.squarespace.com.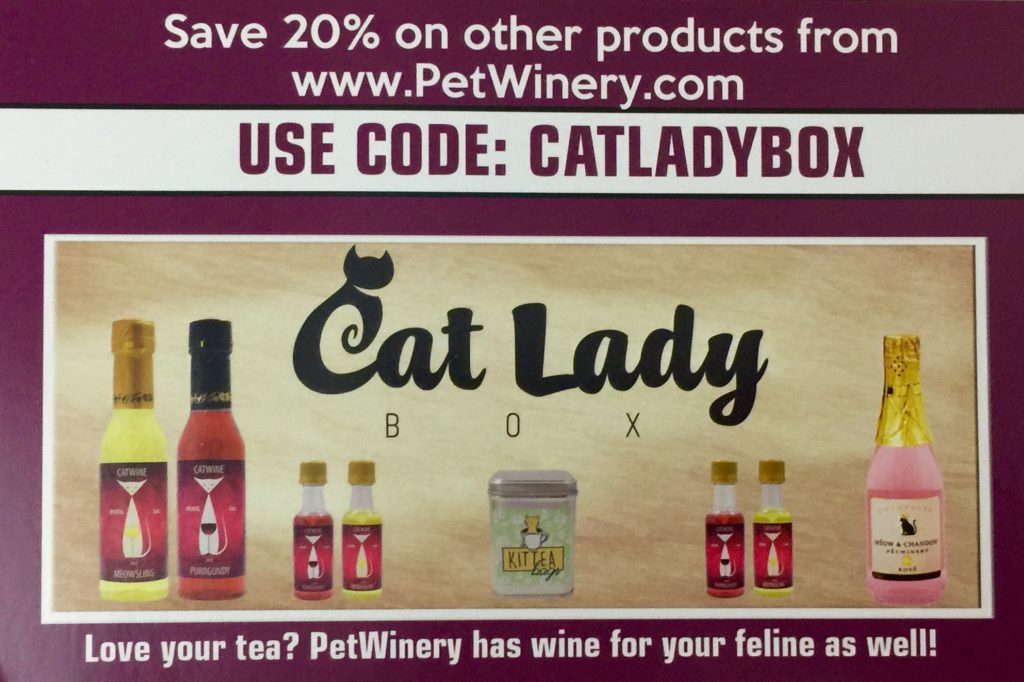 This month includes a card with a gift code to PetWinery.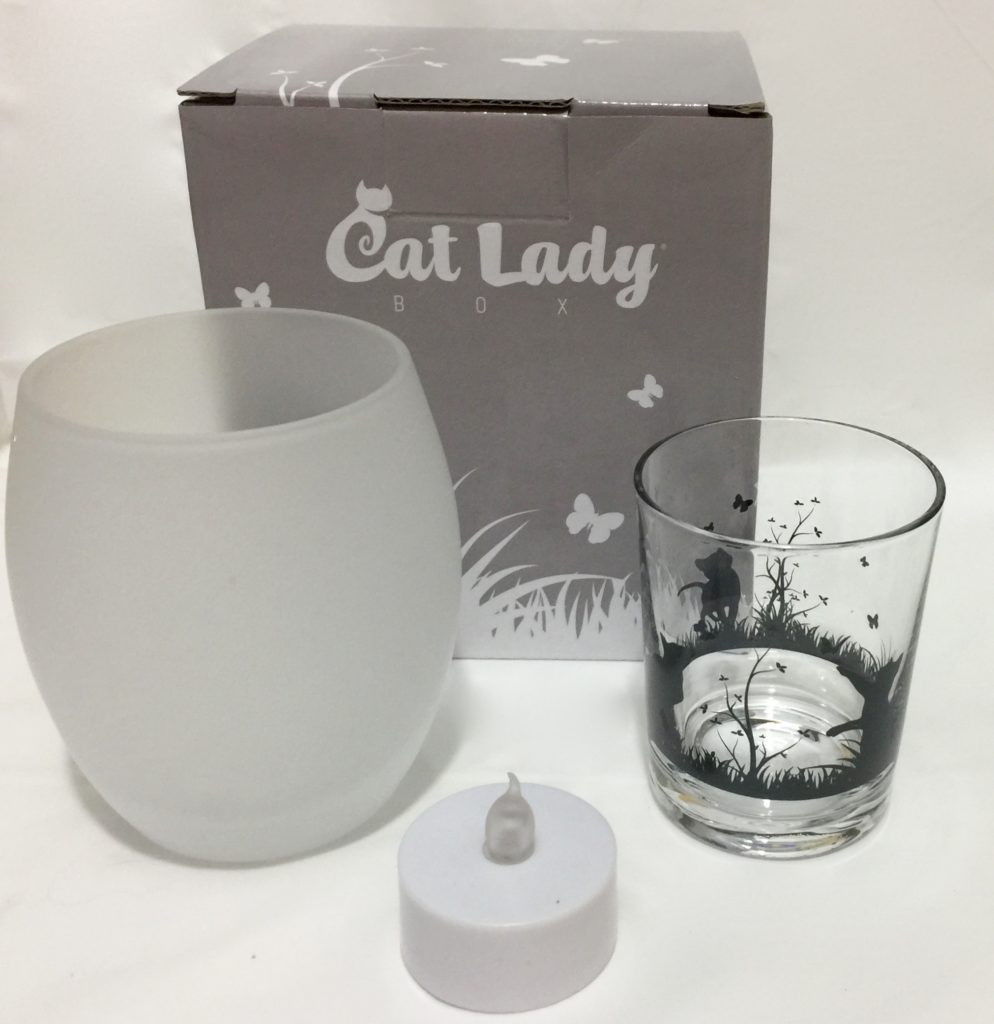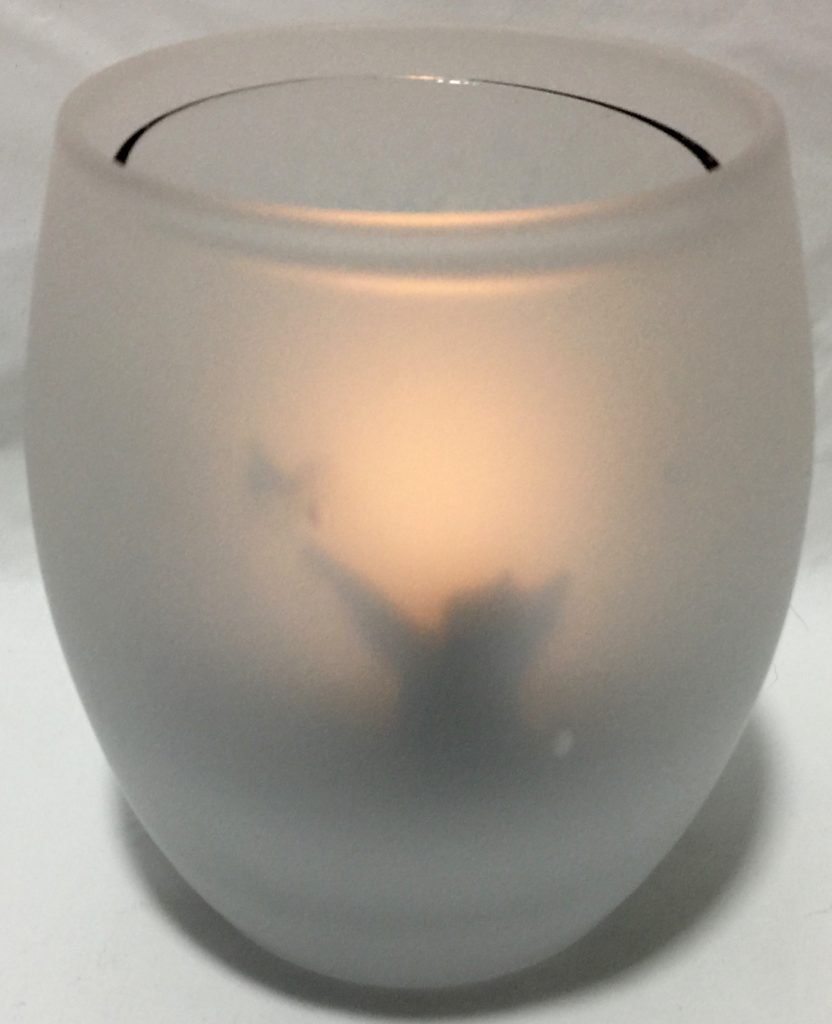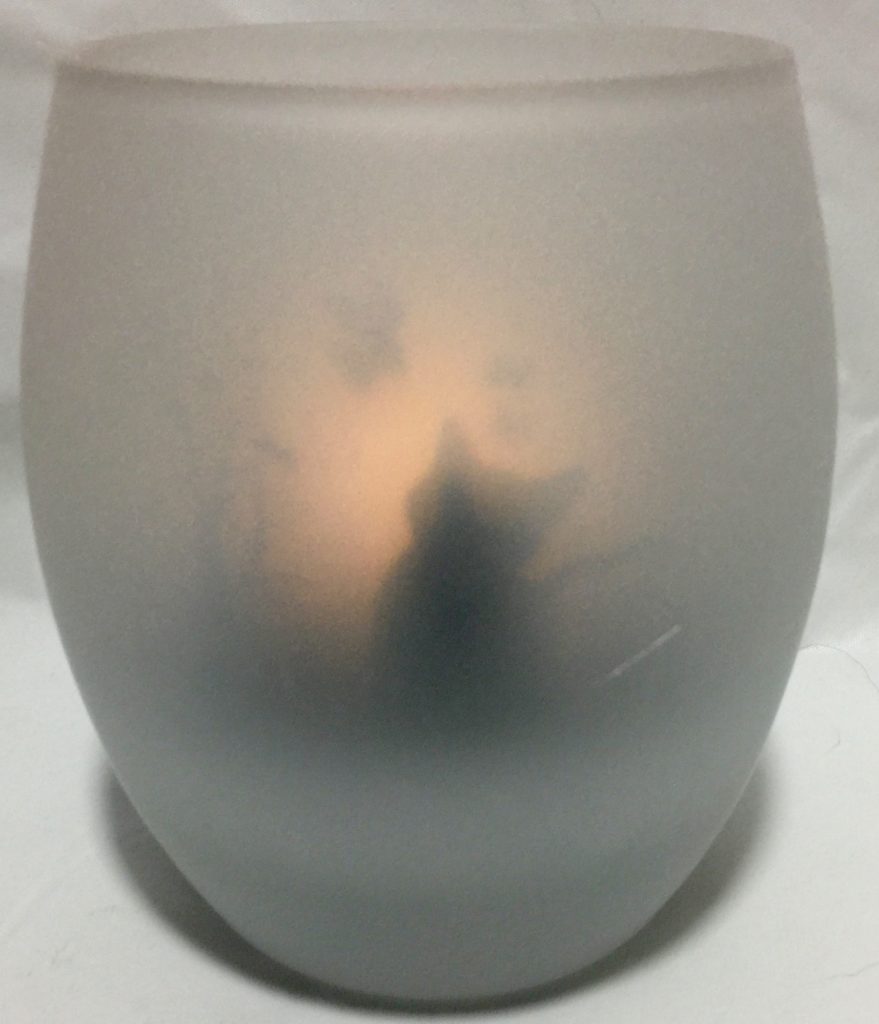 Playful Kitten Tea Light Holder ($19.99)
This is a lovely tea light holder that sits inside a frosted globe. The holder has several cat images that you can see when the light is on. It will be much brighter with a tea light candle but is much safer with a LED tealight (one was included in the box!). The resulting image is soft and relaxing!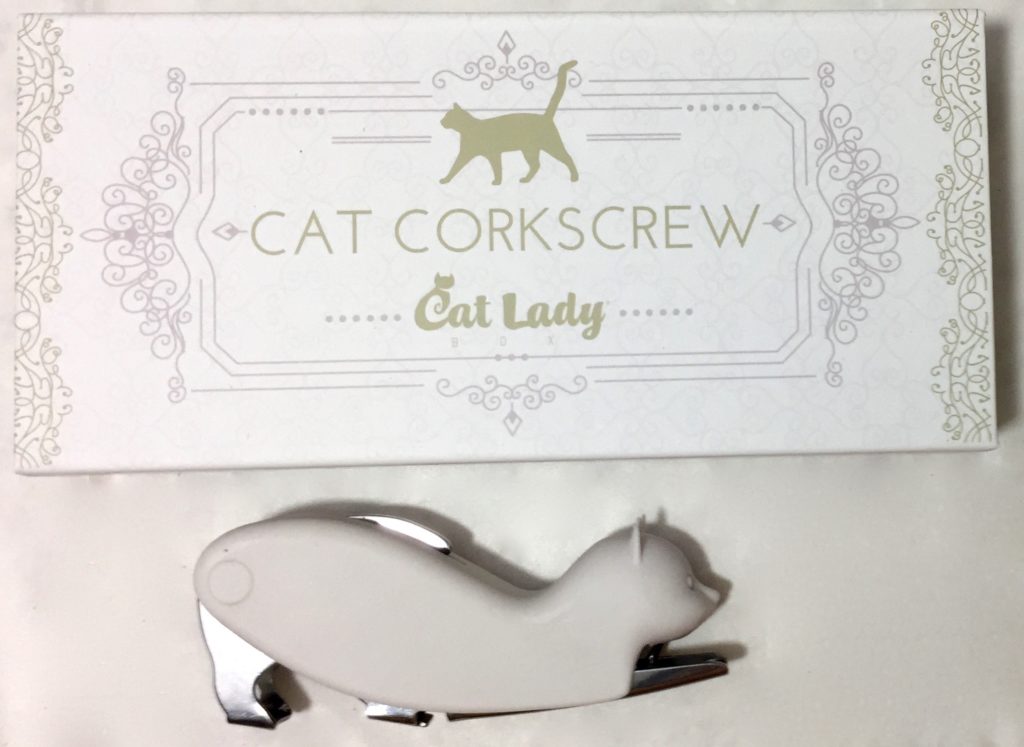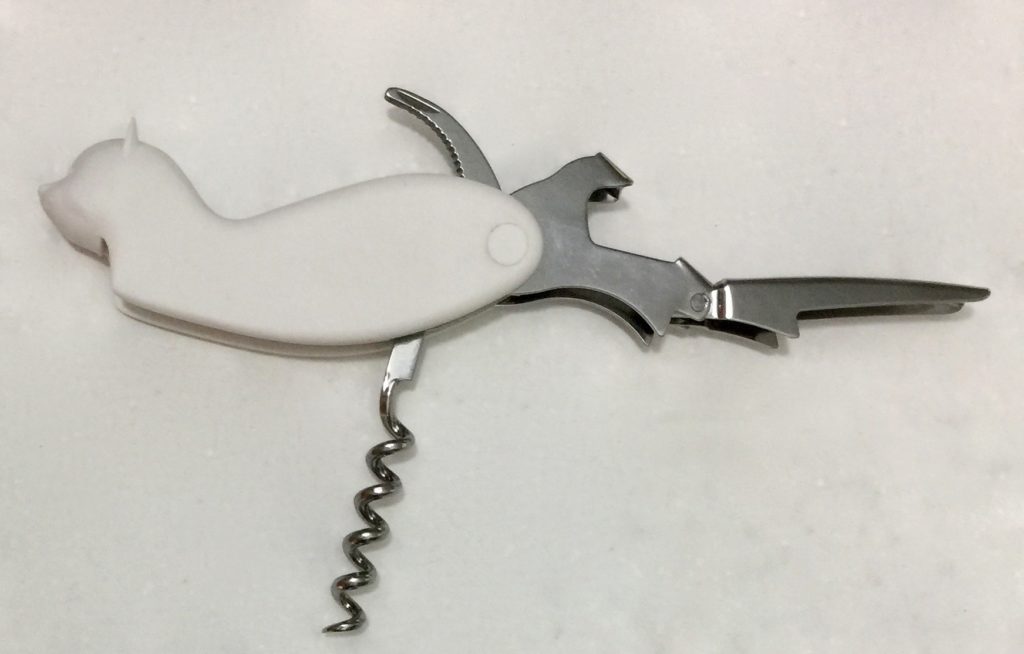 Cat Wine Corkscrew ($17.99)
This kitchen gadget is perfect for your evening glass of wine. Plus you can use this for a bottle opener for your beer, if that is your beverage of choice. The kitty is not only cute but it is easy to use and totally functional. It even includes a built-in foil cutter!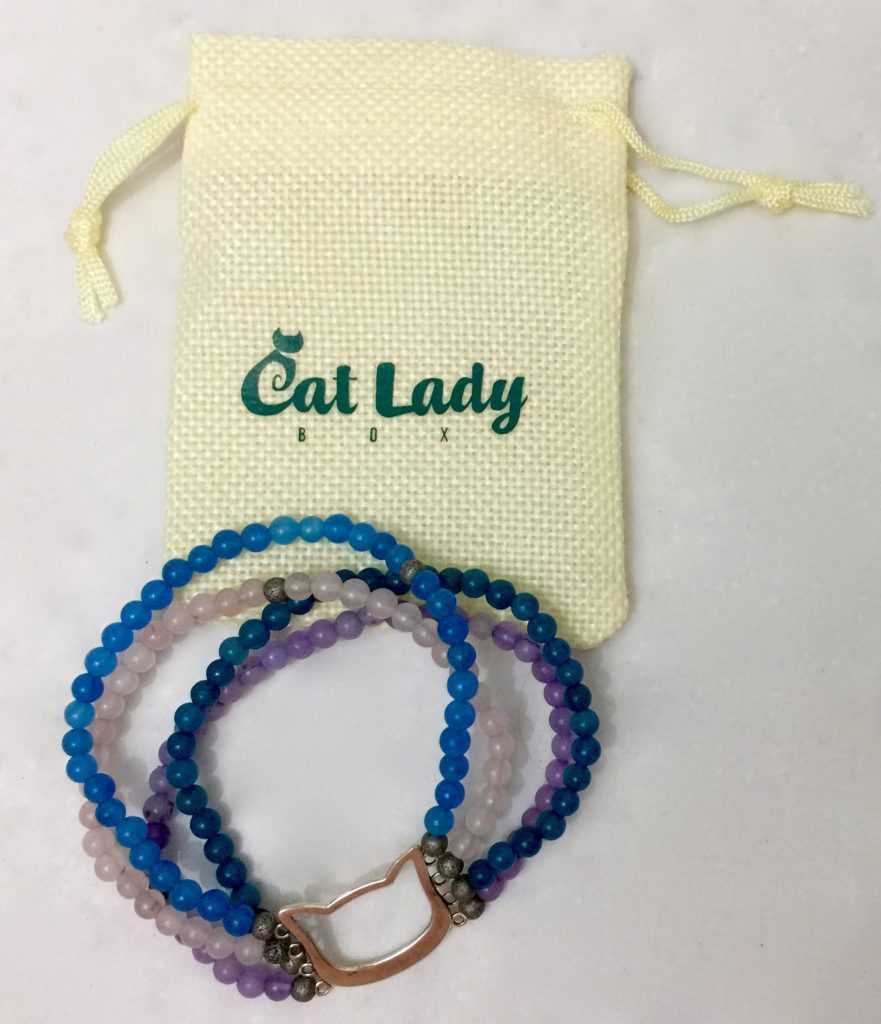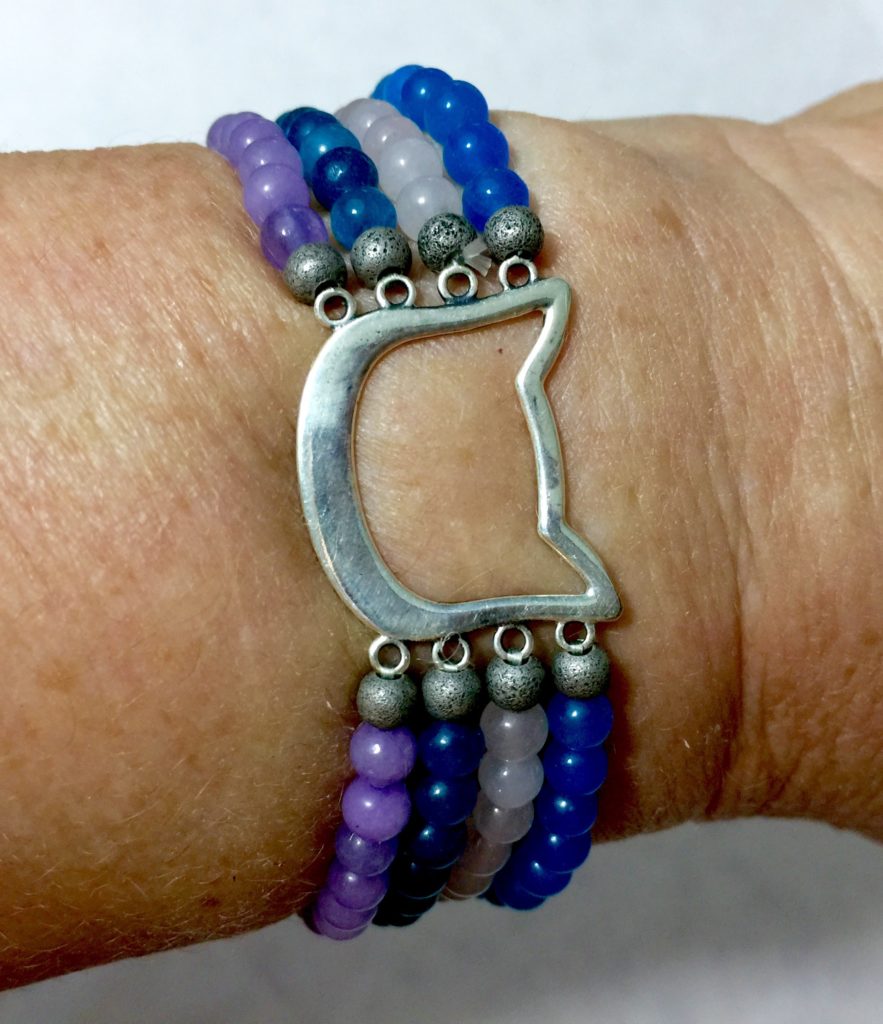 Calming Kitty Bead Bracelet ($14.99)
Have some pretty kitty zen wearing this sweet silver bracelet made from high quality agate beads in calming colors.  For a jeans-wearing kitty mom like me, this bracelet is the perfect accessory for almost anywhere we go!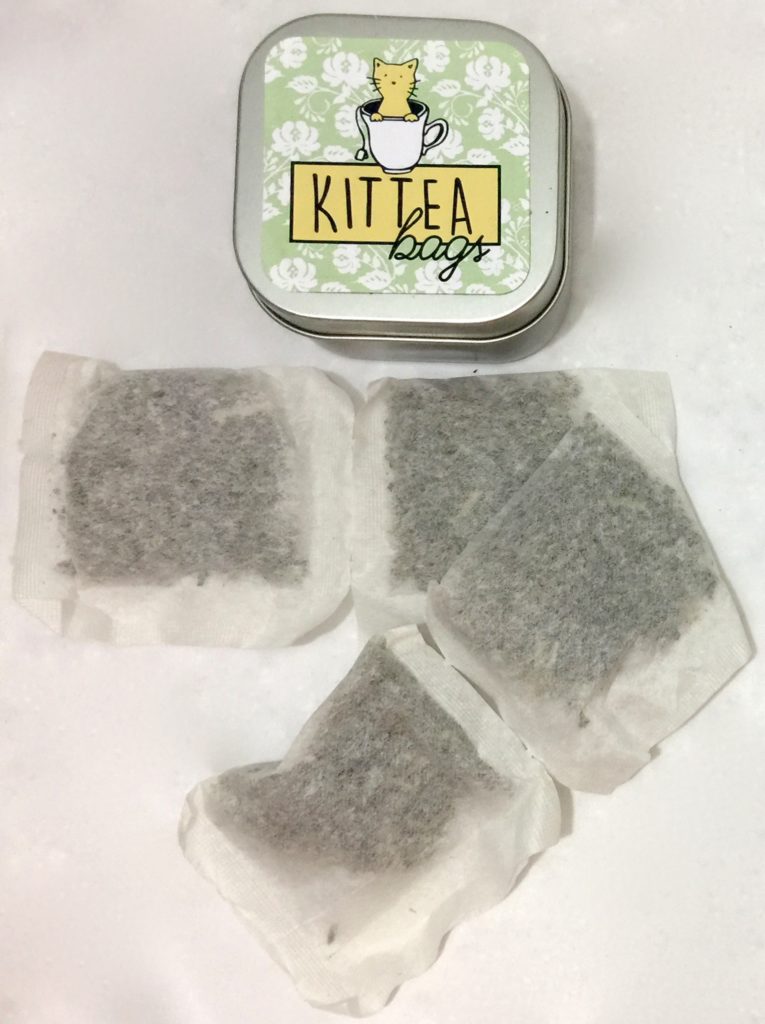 Pet Winery – KitTea Tea Bags Tin ($6.45)
This is a tin containing 4 tea bags filled with valerian root and catnip. You can brew it up with some hot water (cool it before serving!) or just hand over a tea bag and let the cats play! It is safe for cats of all ages and it blended specifically for them.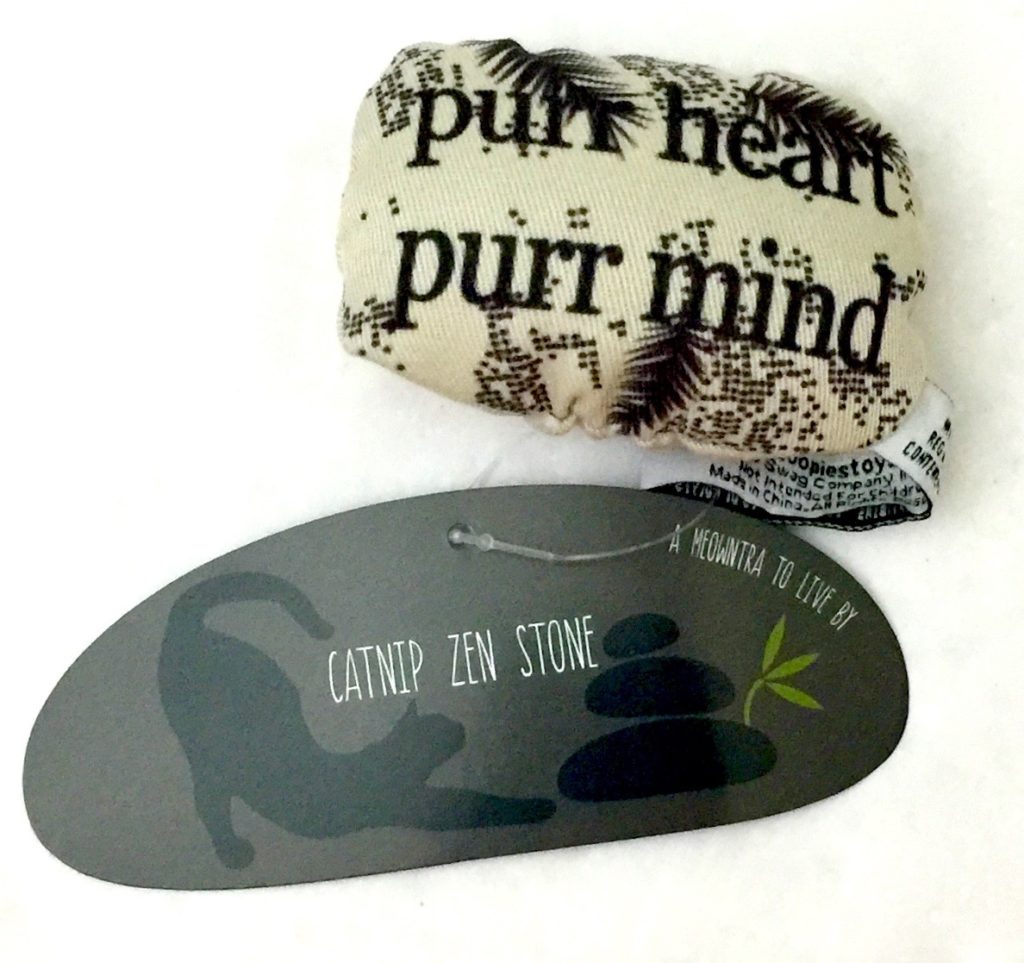 Zen Stone Catnip Toy ($3.99)
The kitties love this toy filled with USA grown catnip!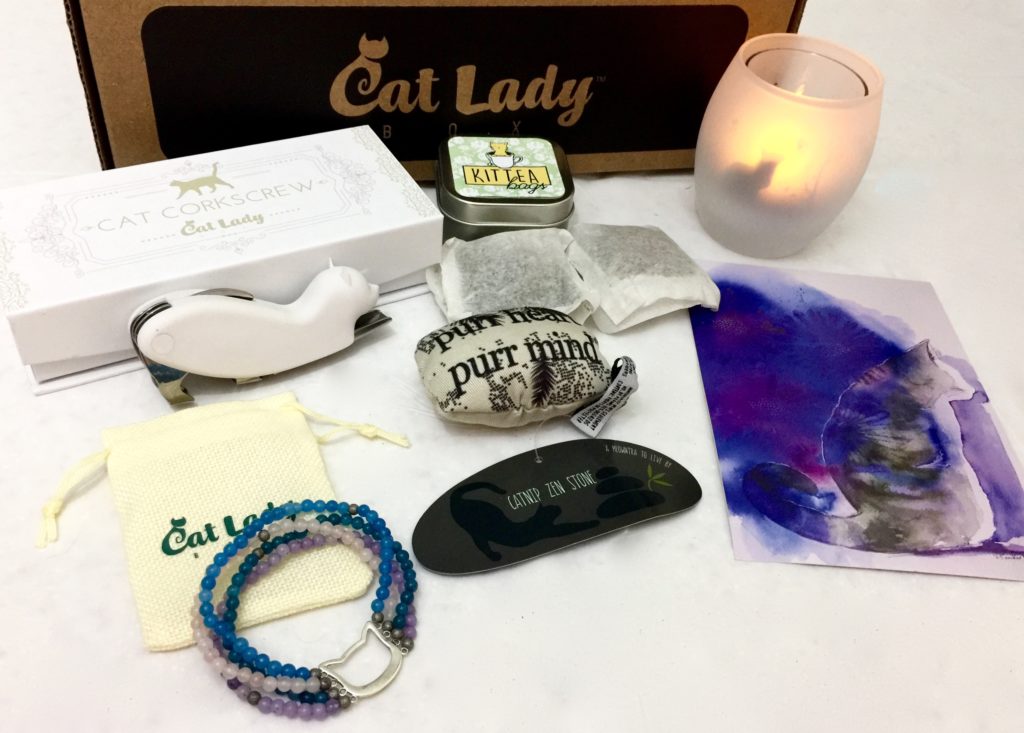 The retail value of the products in the July 2017 CrazyCatLadyBox came to $63.41. The value of the products in the CrazyCatLadyBox is always much greater than the subscription cost, and this month was no exception. The July box was curated right to the month's theme and we all enjoyed exploring our new high quality kitty-themed items, especially the bracelet and tea light holder!
Have you tried CatLadyBox? Check out our reviews of past boxes! Head over to the website to subscribe or to just order something from past boxes that you would love to have!