Java Factory Single Cup Choconut Coffee Review
The Homespun Chics received coffee for our honest review. All opinions are 100% our own. This post contains affiliate links.
Choconut coffee. Sounds different than your every day cuppa. But some flavors just blend well together, such as peach pie and vanilla ice cream. Chocolate and coconut are another two of those compatible flavors – as proven by any number of delicious candy bars – and what do you get if you put them in a cup of coffee? In my house, this was truly a winning 3 way combination!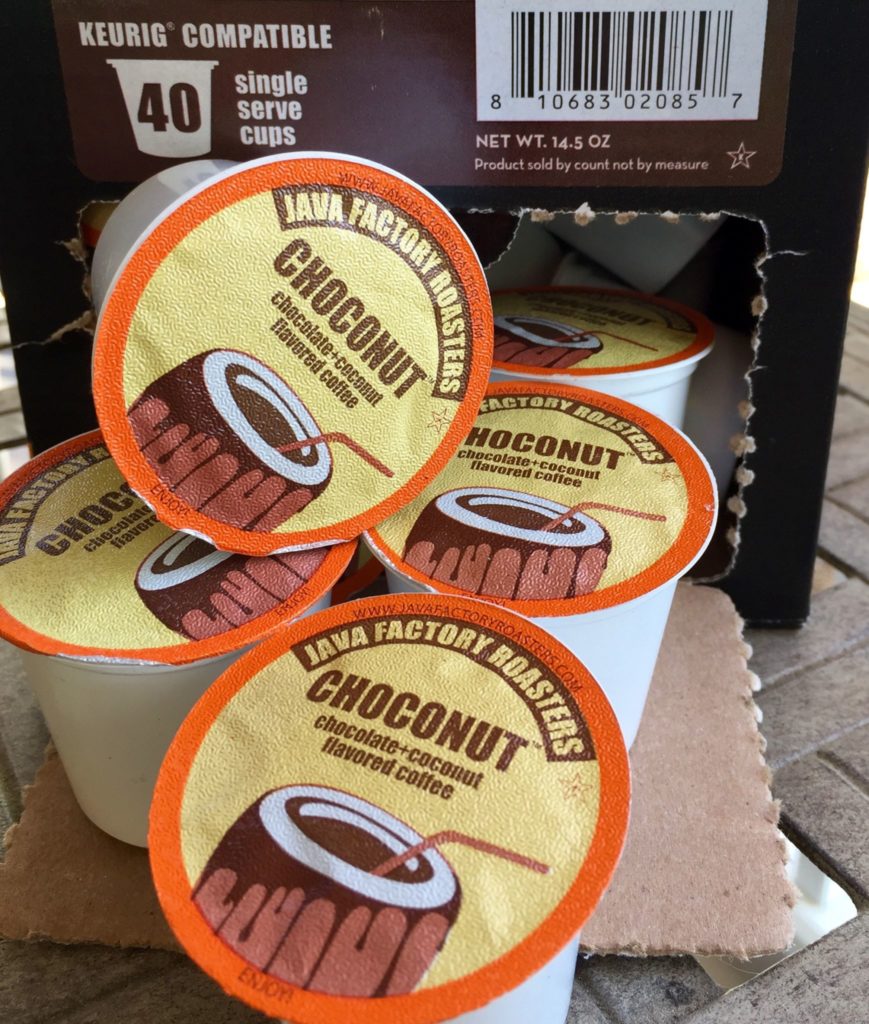 The folks at Java Factory have created a wonderfully flavored smooth medium roast coffee with no bitterness. Not quite as strong as my husband likes his morning cup of java, but great for my tastes. Out of your cup wafts a delicious chocolate/coconut aroma that can transport your mind to sunny places bursting with sand and palm trees!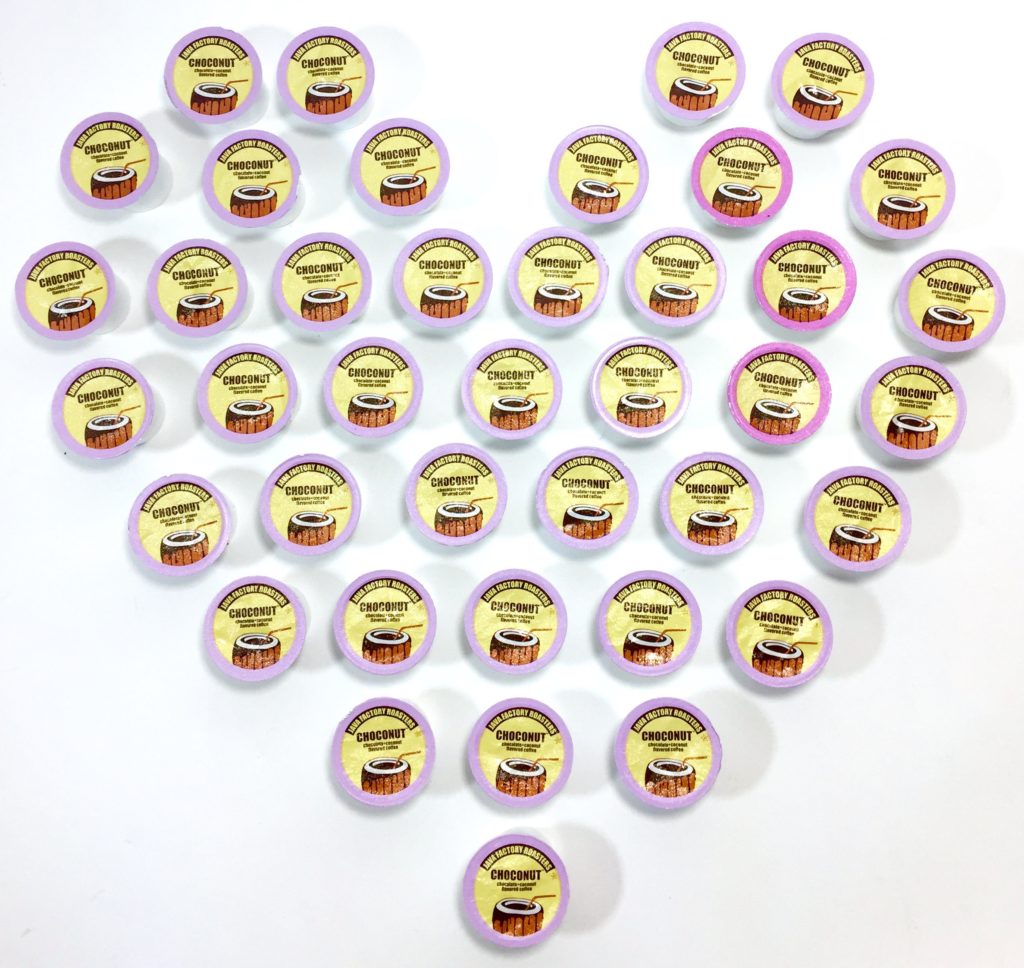 Both my husband and I loved the coffee! He prefers flavored coffees and drinks his black, so I correctly assumed that he would approve. I prefer a non-flavored coffee, given the choice, and drink mine with cream and sugar. And I found that my cream and sugar really enhanced this flavor combination, making it an absolutely decadent coffee treat!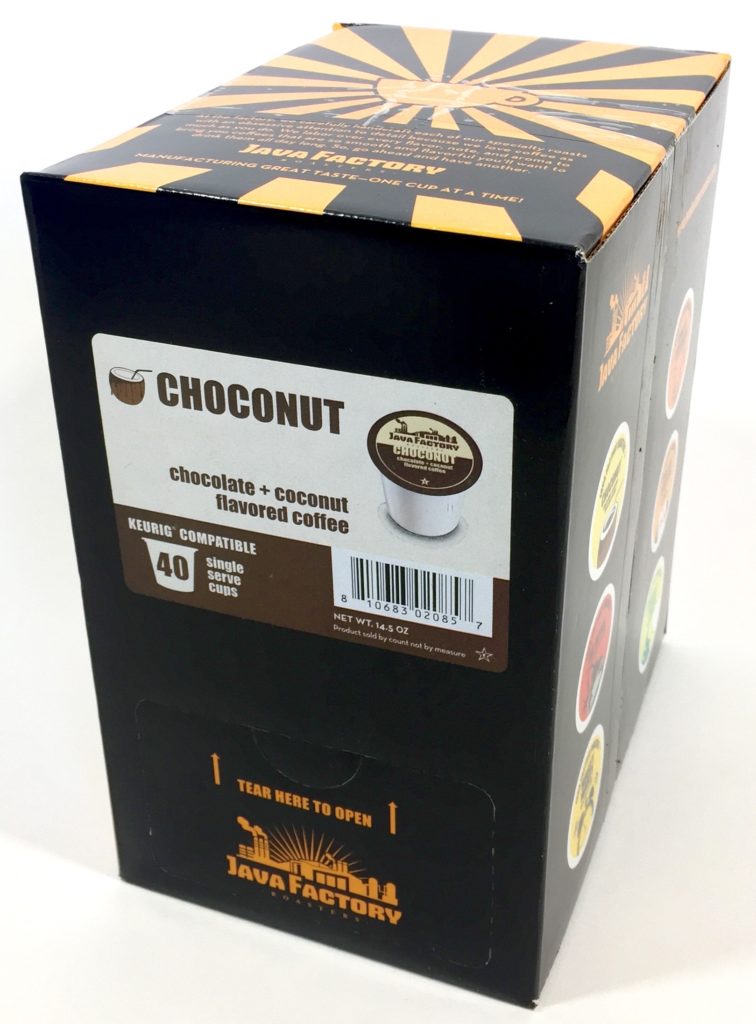 Java Factory makes their coffee from fresh roasted, perfectly ground 100% Arabica coffee beans. They hand craft their specialty coffees to ensure flavor and smoothness. The single-serve Java Factory cup has an advanced filter system that "causes 'turbulation' within the grounds, helping the coffee diffuse better throughout the cup, and enhancing the flavor" and are Keurig-compatible, including the 2.0 brewers.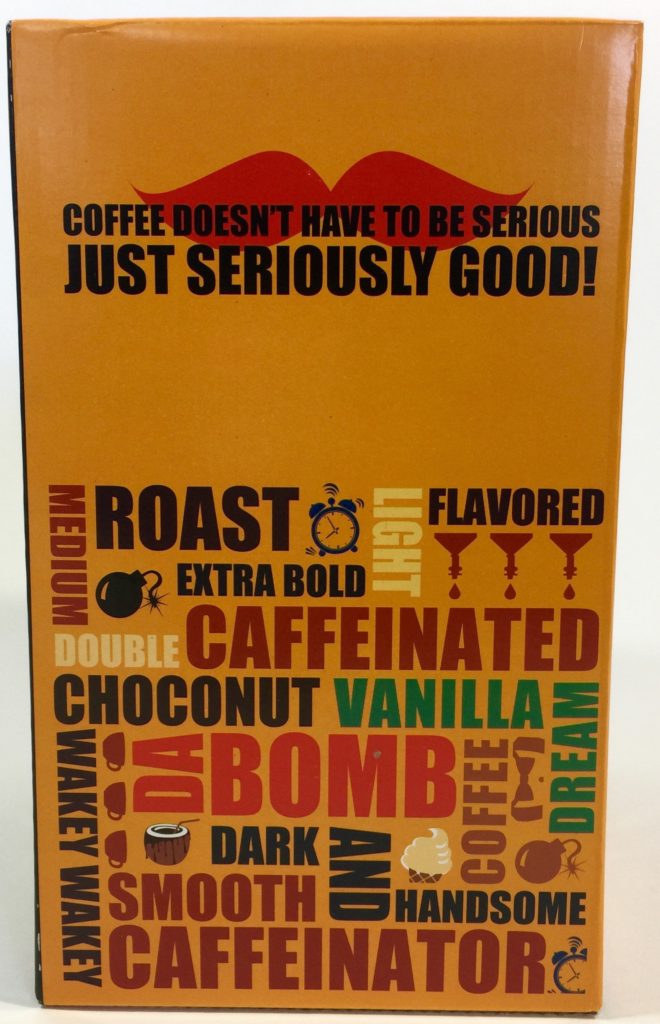 You can purchase Java Factory Choconut Coffee on Amazon.
Visit Java Factory at their website: