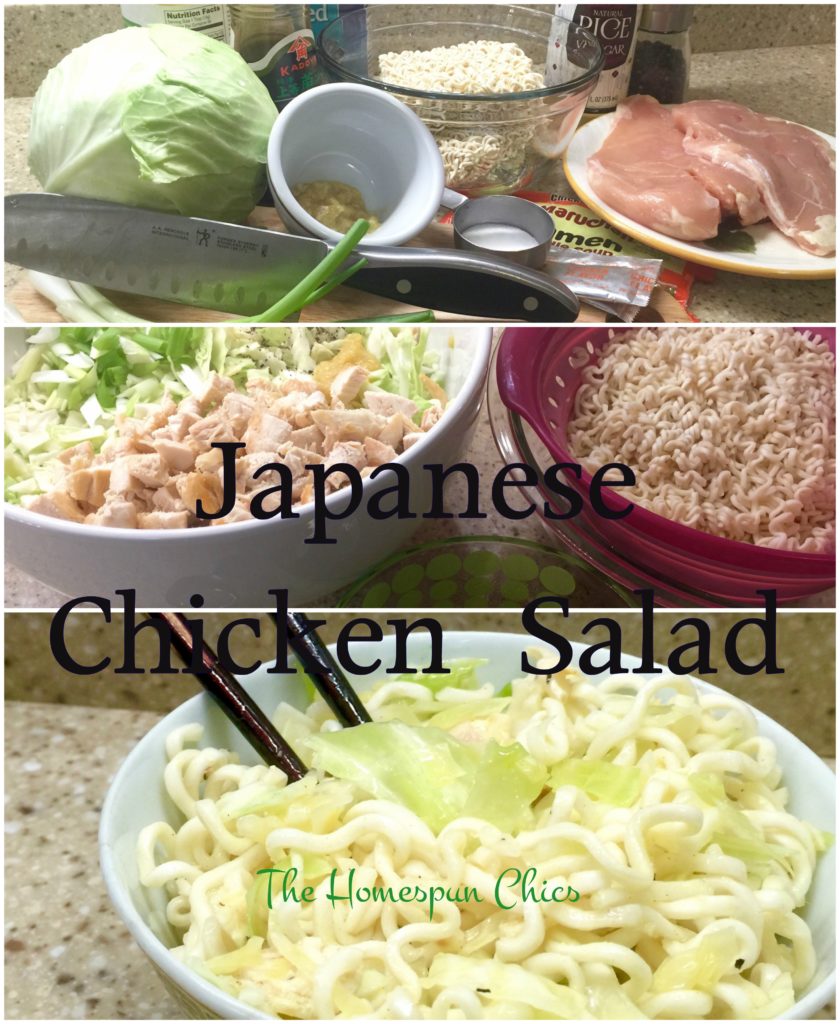 My family has enjoyed this Japanese Chicken Salad recipe for many years. I love it too, especially since it is inexpensive, easy to make, and actually tastes better the next day – great to prep early and then enjoy the left-overs.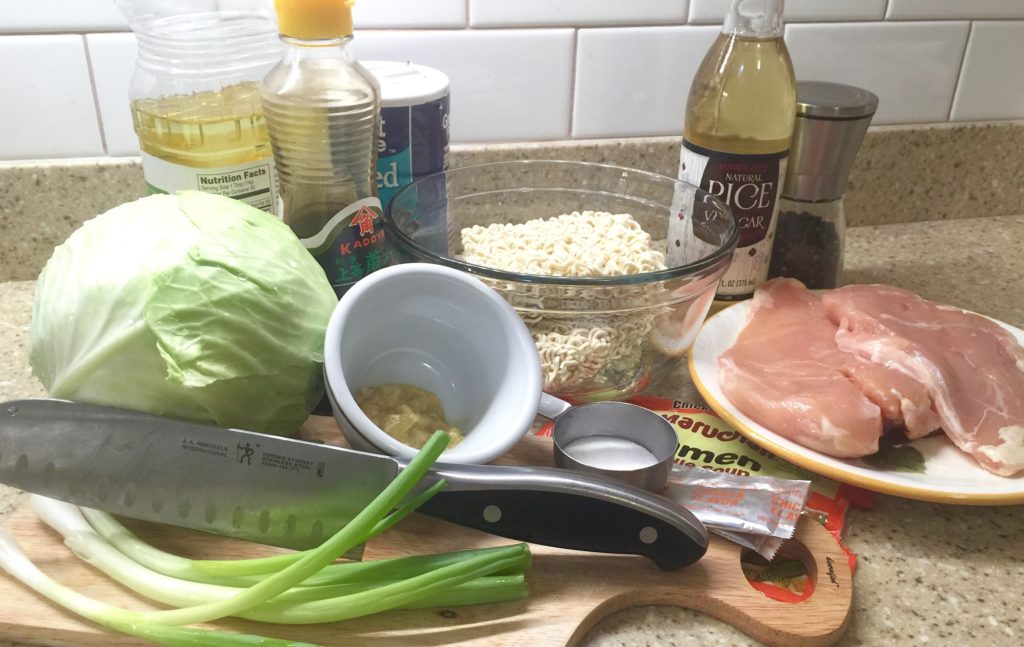 And it was a great way to get my kids to eat cabbage that was not made into cole slaw!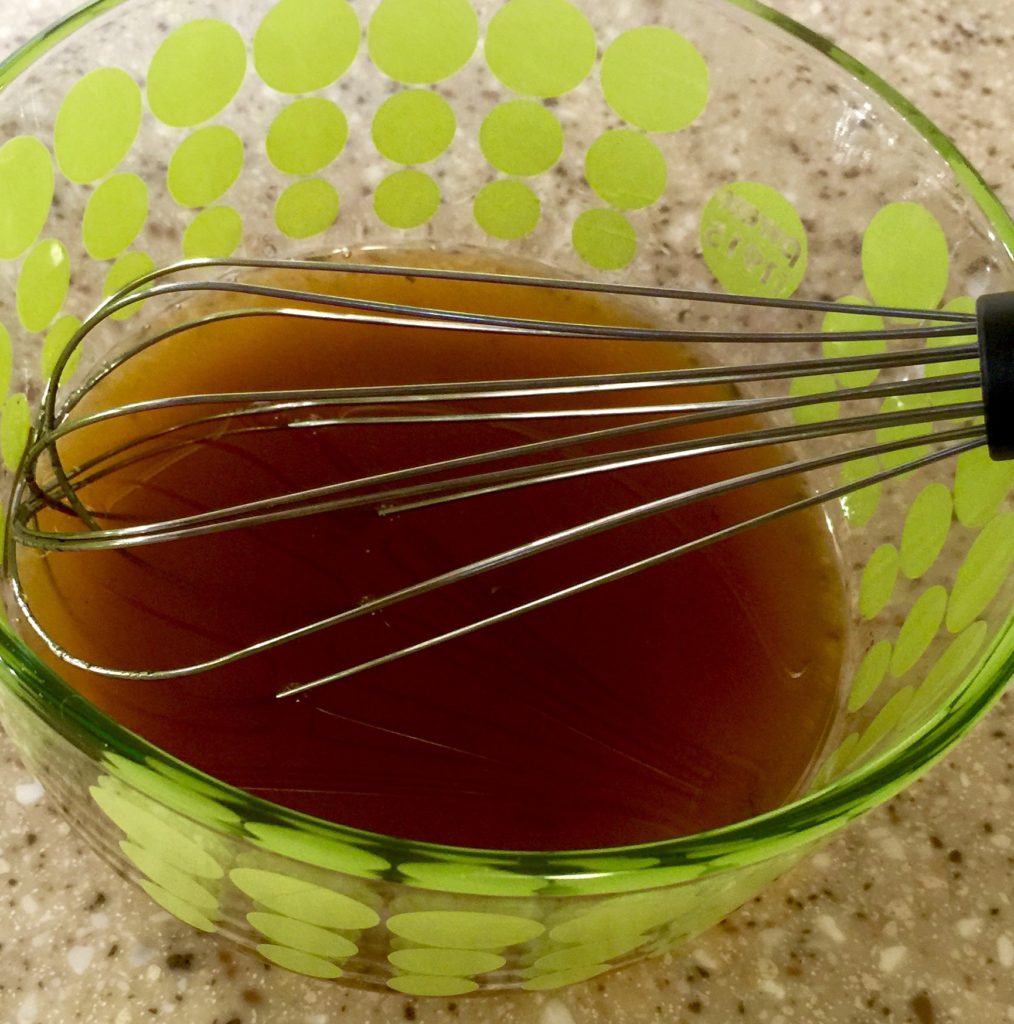 First mix your sauce ingredients together. You can set your sauce aside on the counter or put it in the refrigerator the night before.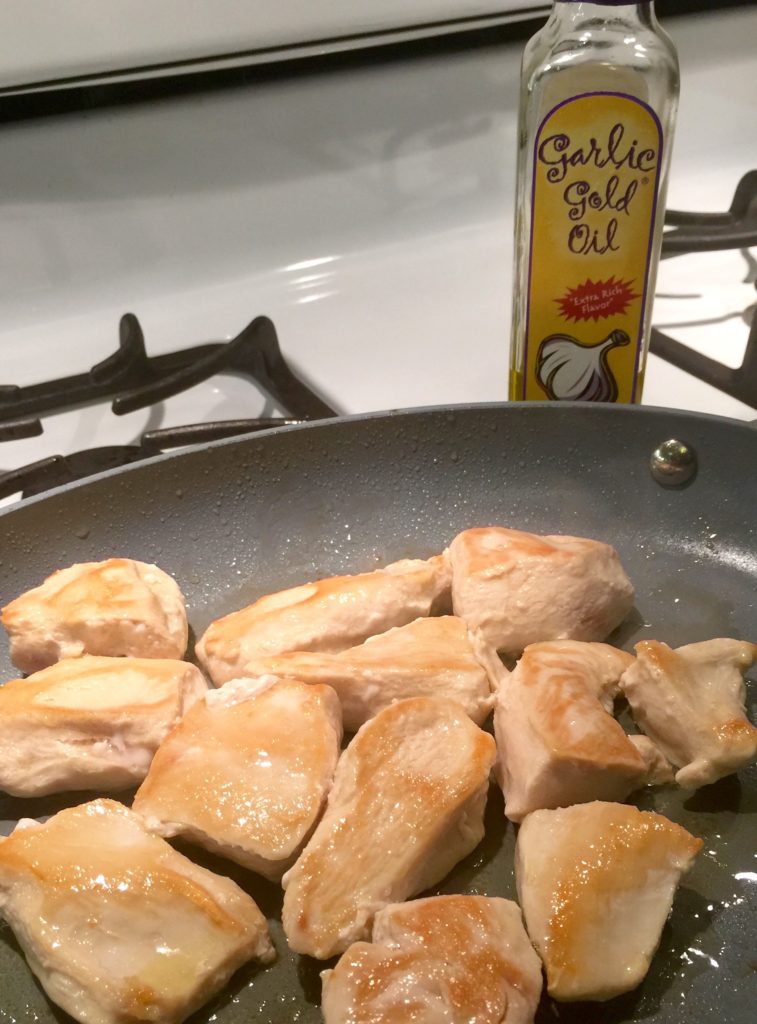 I love garlic in everything so I used garlic-infused olive oil. But regular olive oil will do just as well. Heat the pan first, then add the olive oil and then the chicken.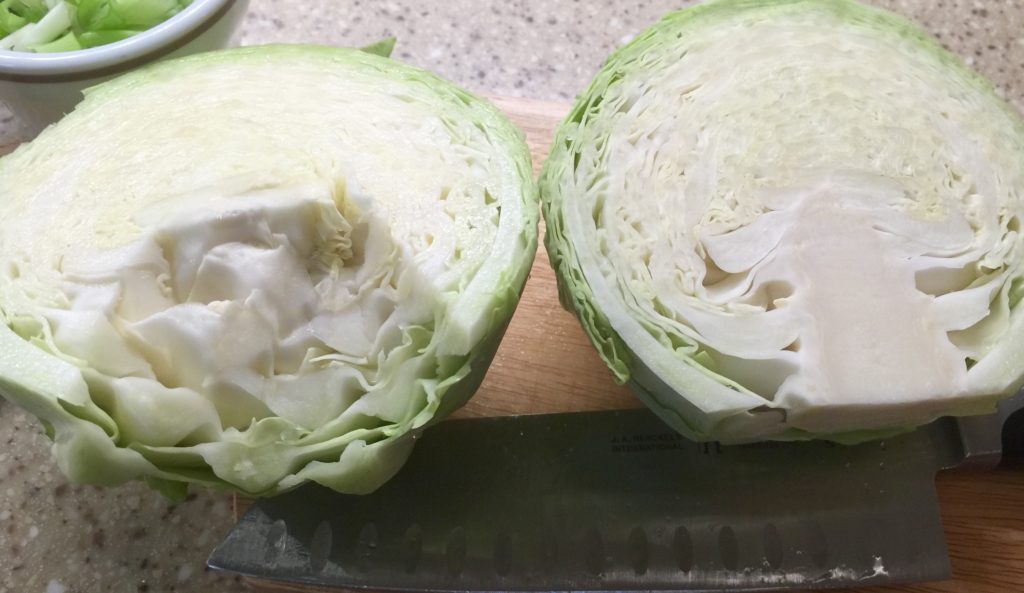 I find that you get more cabbage for less money if you buy a small head and slice it up yourself. Take off the outer leaves, wash it, and slice in half. Then take out the core with your knife.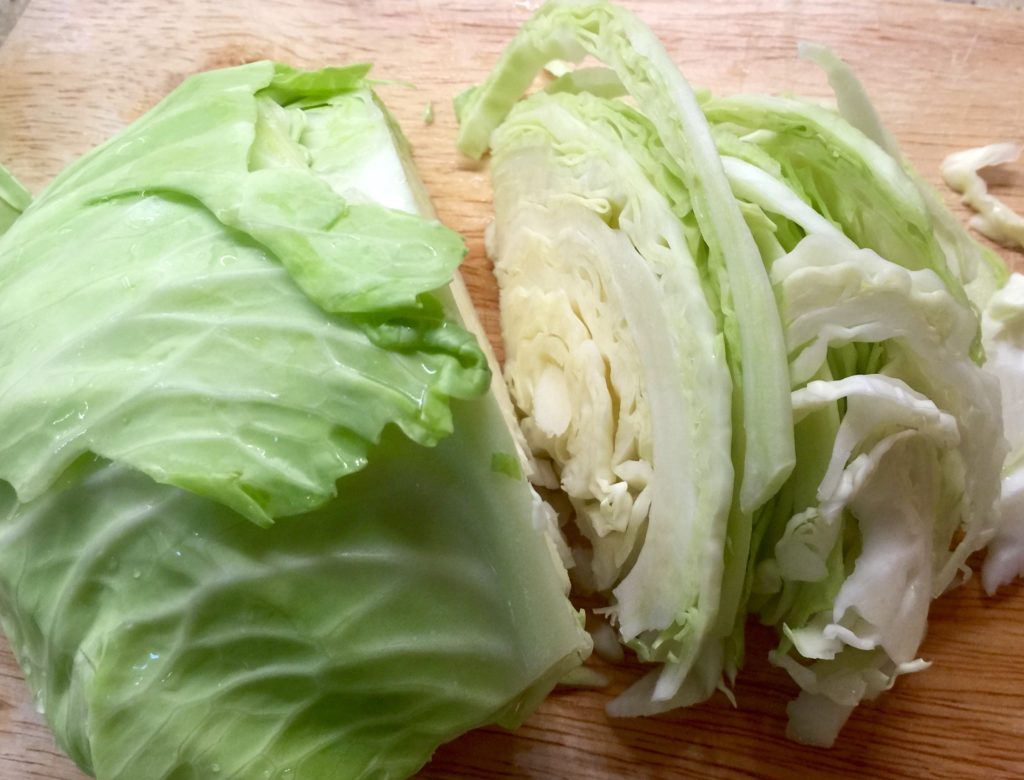 Now you can slice your cabbage as thin as you like, and then cut the slices into bite sized pieces. Not going to lie, though. Sometimes I am rushed and just buy shredded cabbage.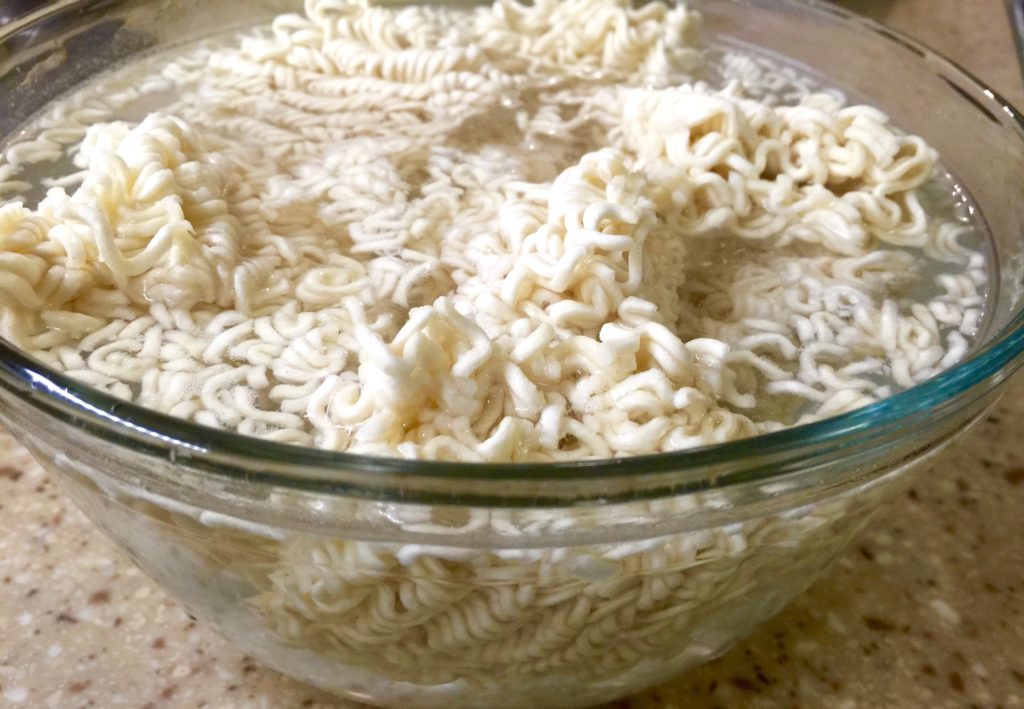 Use HOT water to soak your noodles. They are easier to break up when they are dry, so decide how long you like them and break up accordingly.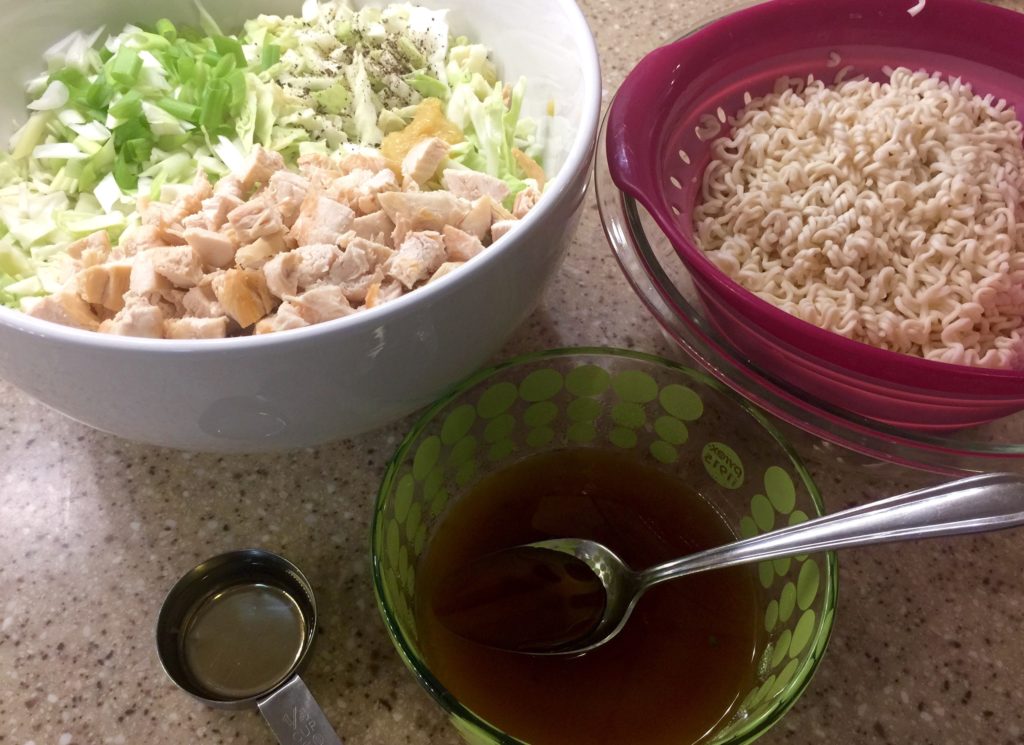 Mix everything together. This is the quickest step!!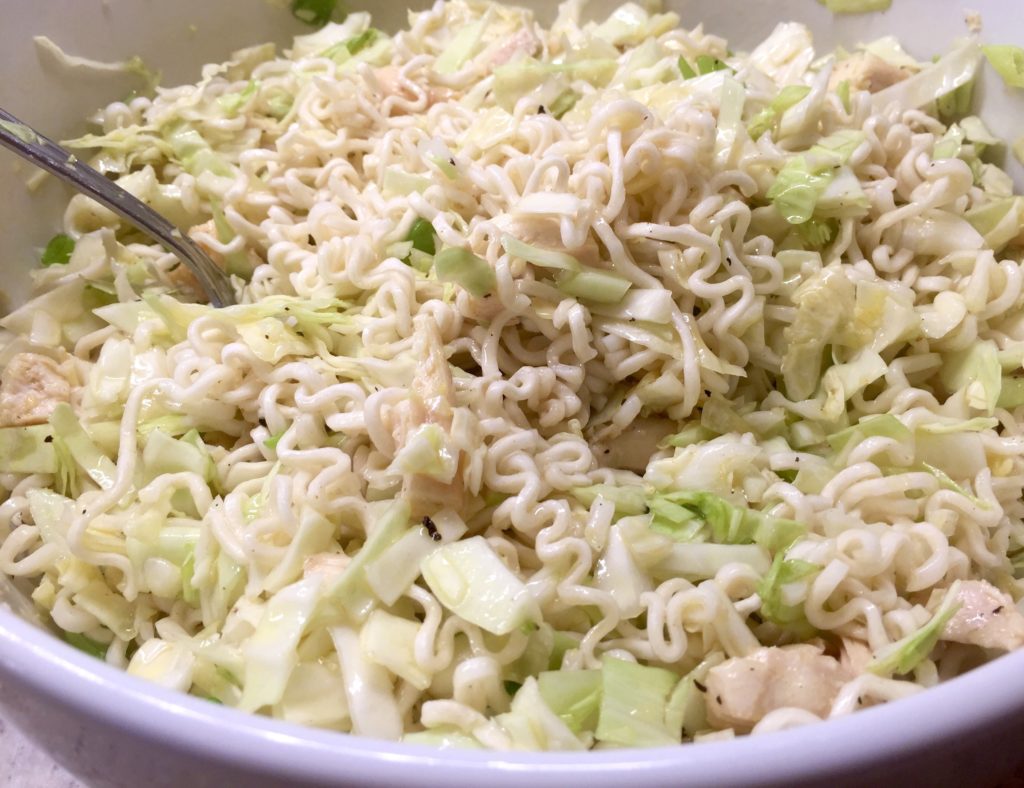 YUM! But don't eat it yet! Let it sit in the fridge a while to get the full benefit of the flavors.
And while we are waiting for the salad, I want to mention that unless you do a lot of cooking with ginger, you can purchase a tube of refrigerated ginger (in the salad section of your grocery store) and keep it in the freezer for when you need a little. Then just squeeze some out of the tube and stick the tube back in the freezer. It tastes like fresh, more or less, and won't get moldy like the piece of fresh ginger you bought and are keeping in your vegetable keeper in the refrigerator. Just a suggestion!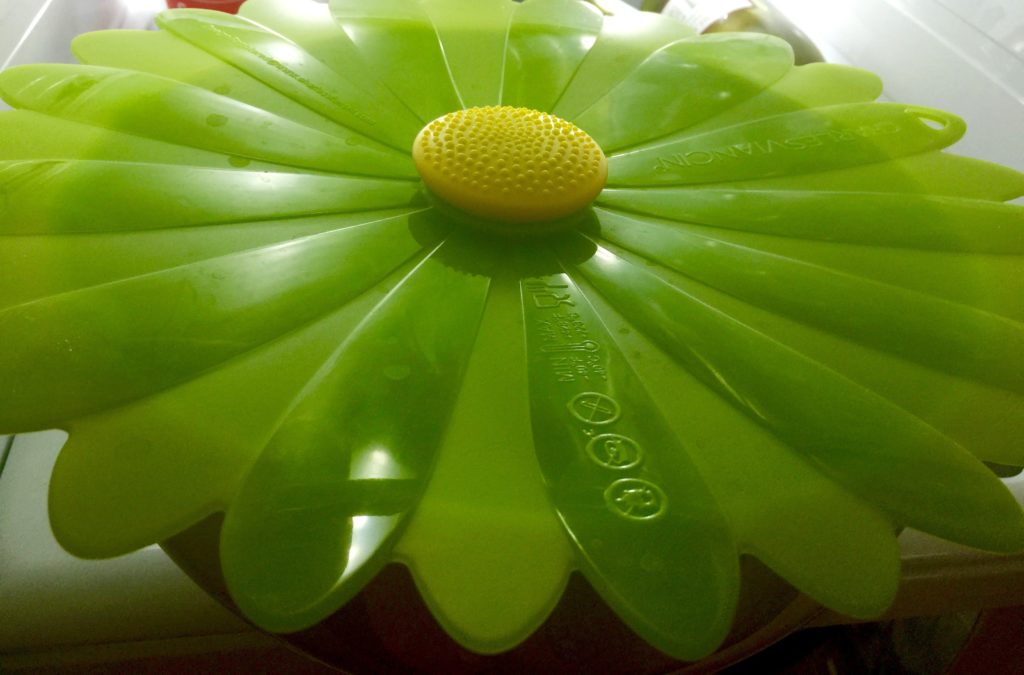 Ready to go to the table! Enjoy!!
Japanese Chicken Salad
Dressing Ingredients & Directions
2 seasoning packets from chicken ramen noodle packages
2 tsp sugar
1/4 cup vegetable oil
1/4 cup sesame oil
1 tsp salt
Combine all ingredients and set aside
Salad Ingredients
2 or 3 chicken breasts
2 Tbsp olive oil
1 small head of cabbage
2 pkgs ramen noodles
1/2 tsp pepper
3 Tbsp rice vinegar
1 Tbsp ginger
2 green onions
Directions:
Saute the chicken breasts in hot olive oil until done. Let cool and cut into cubes.
Shred the cabbage. Or buy a bag of shredded cabbage.
Break the ramen noodles at least in half or smaller and place them in a large bowl. Soak them in hot water for 10 minutes to soften. Drain when you are ready to use them.
Slice the green onions on a thin bias.
Combine all the salad ingredients in a large bowl, then add the dressing. Stir well and season if needed with more salt and pepper. You can add toasted, slivered almonds if you like them.
Refrigerate at least 30 minutes to let the flavors come together.