January 2018 Degustabox Review & Coupon Code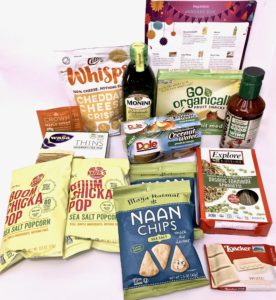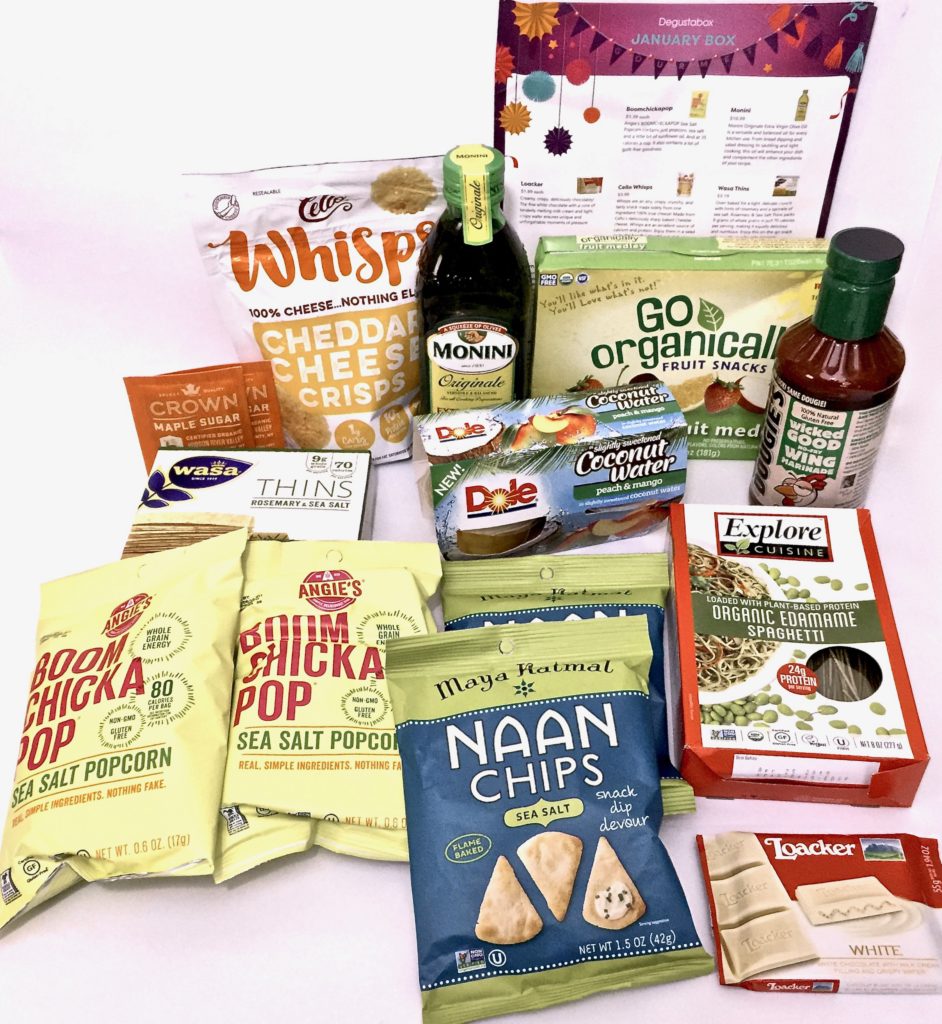 January 2018 Degustabox
Degustabox is a food subscription box that sends you 10 to 15 full-size surprise products each month at a price less than you would pay at the store for the items. The monthly cost is $19.99 with free shipping, charged on the 19th of each month.
There is no commitment and you can cancel the next month if you notify Degustabox before the 15th of the month.
 Use code MR6H4 to take 50% off your first box! You will pay $9.99 and shipping is free for a box of food worth over $30 – a really great deal!! 
The Homespun Chics received this subscription box for review. All opinions are 100% our own. This post contains affiliate links.
---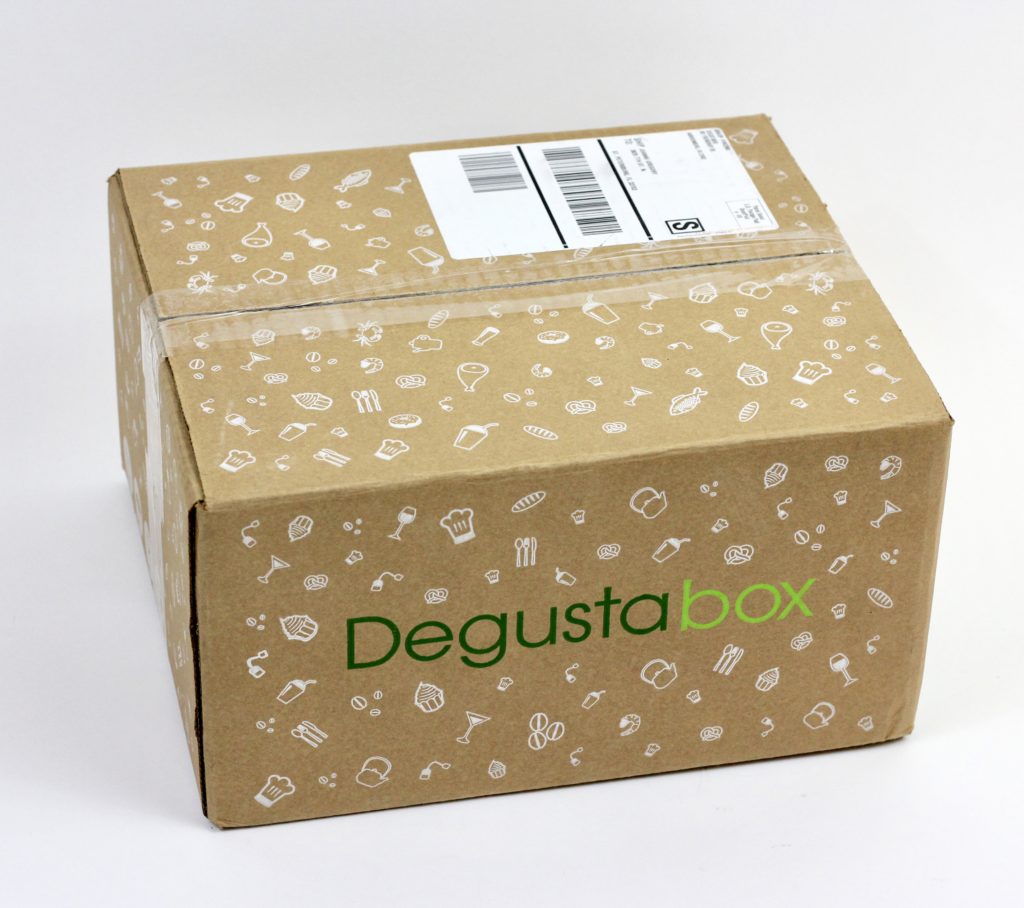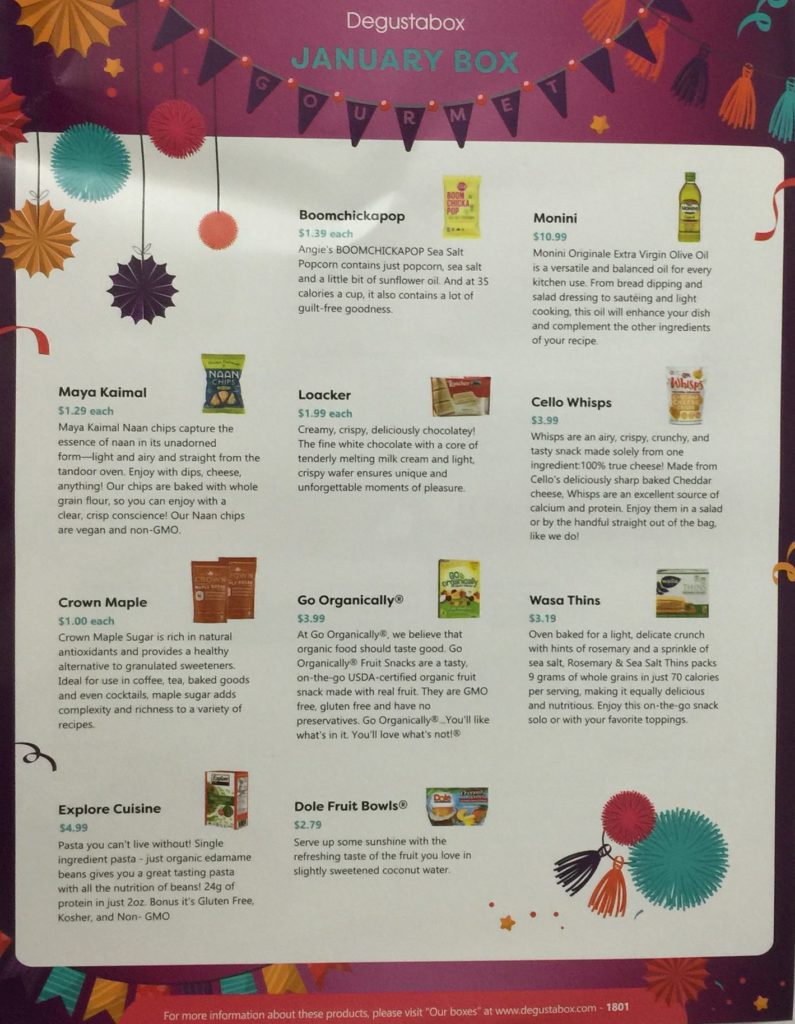 The January 2018 Degustabox information sheet is a full page glossy with photos, descriptions of each product in the box, and includes an accurate price for each item.  There are 2 versions of this box – some subscribers will receive the Maya Kaimal Naan Chips and others will receive the Uncle Dougie's Wing Marinade.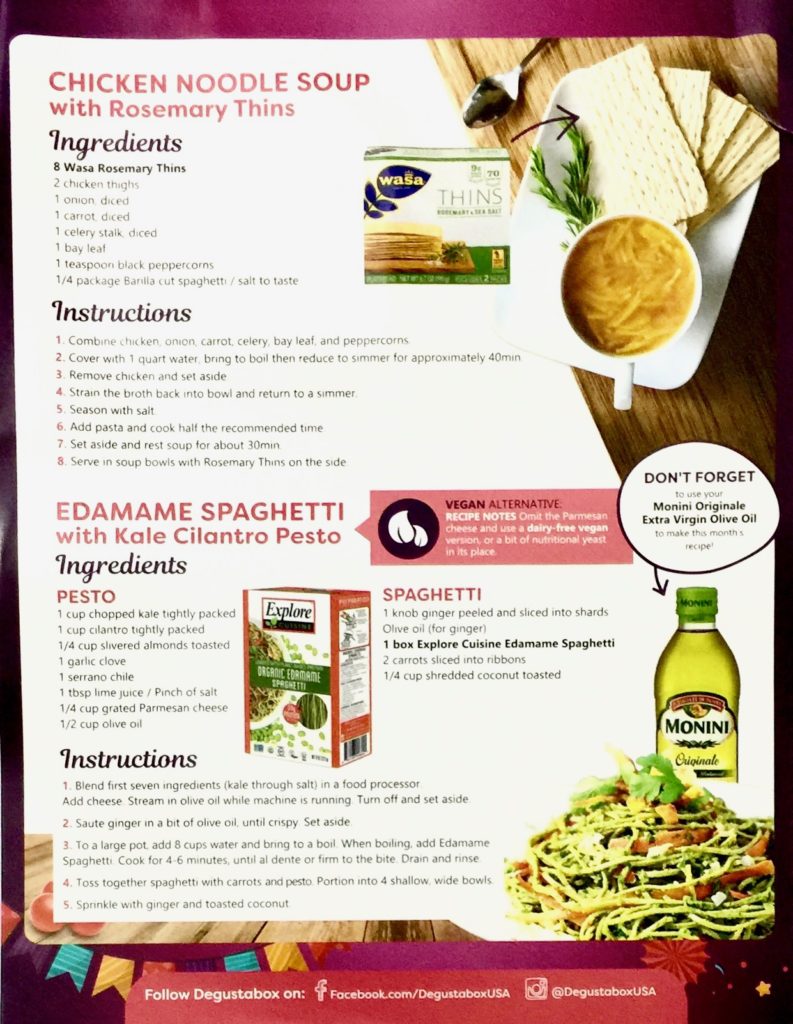 The back side of the product information sheet gives you several recipes to use with this month's products.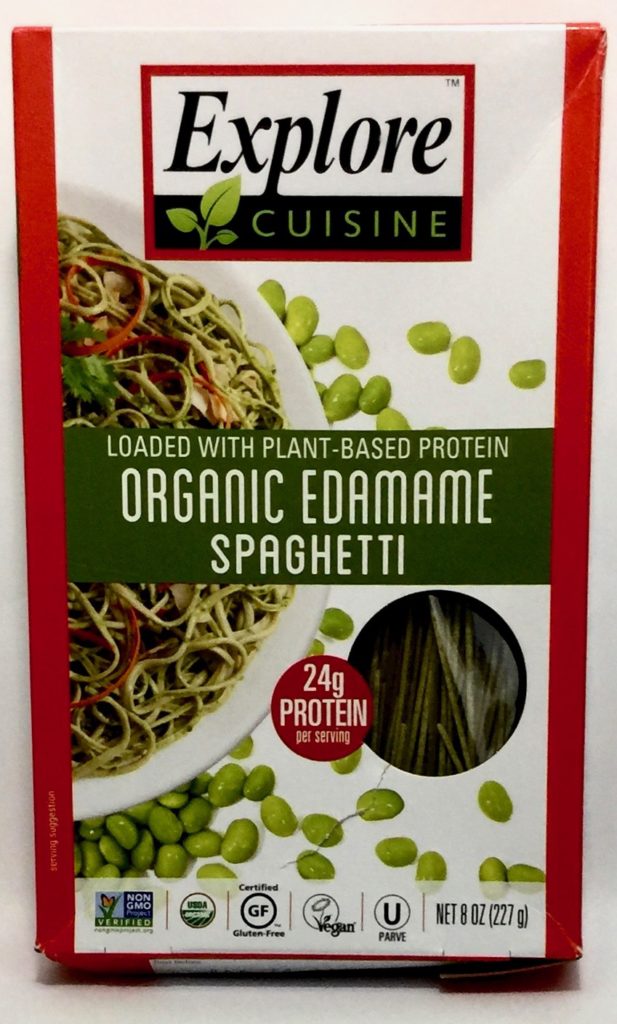 Explore Cuisine – Organic Edamame Spaghetti 8 oz ($4.99)
This is spaghetti made with edamame as its only ingredient. It contains 24 gms of plant-based protein per serving and is high in fiber.

Monini – Extra Virgin Olive Oil 500 ml ($10.99)
This is Italian olive oil that is locally sourced. It does not say that it is first cold pressed but it is versatile and balanced.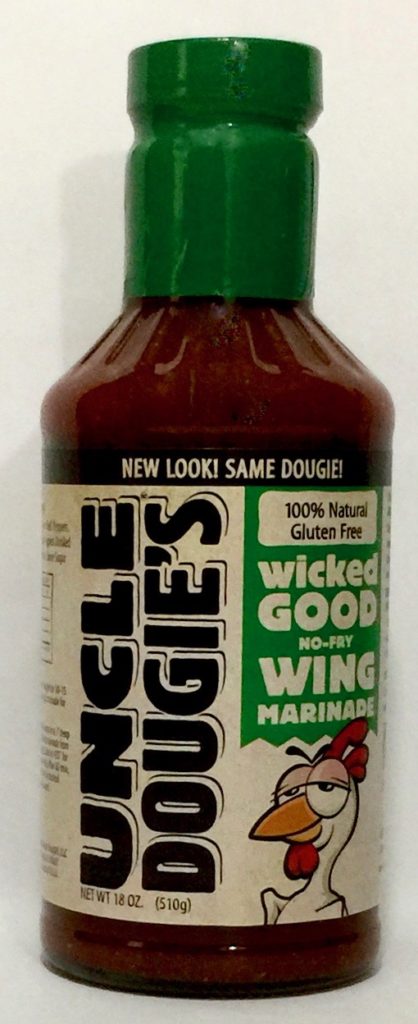 Uncle Dougie's – Wicked Good No-Fry Wing Marinade 18 oz ($4.99)
This is a small batch made spicy chicken wing marinade that is 100% natural, contains no high fructose corn syrup, MSG, or preservatives. And it comes with directions for your wings!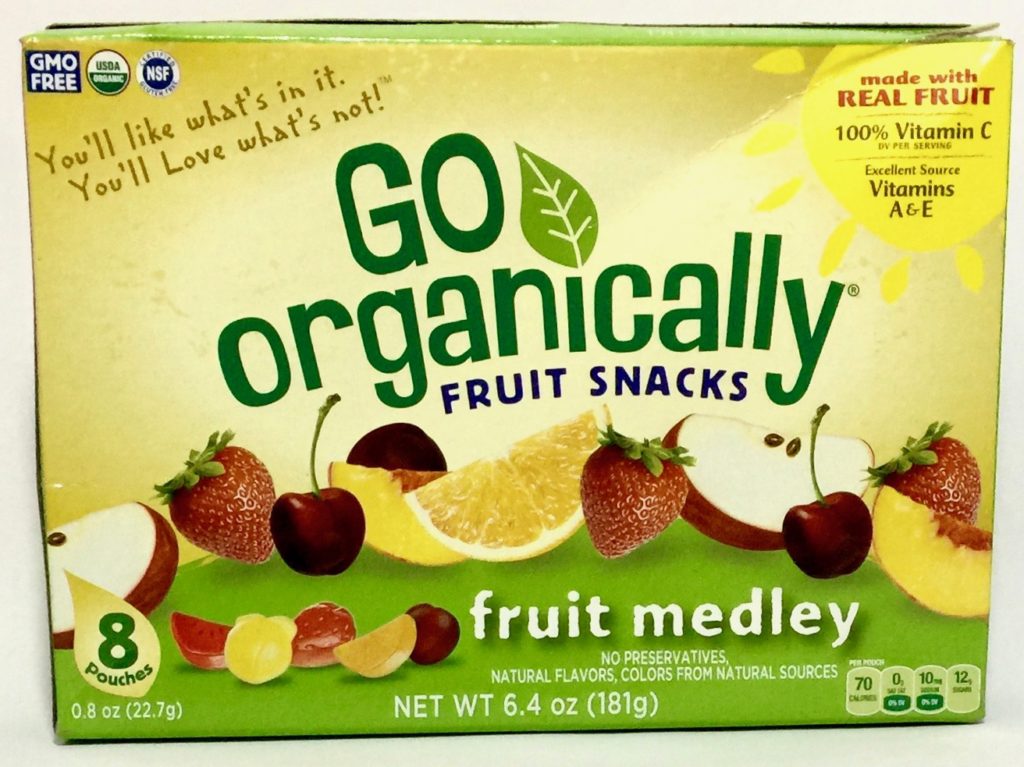 Go Organically – Fruit Medley Fruit Snacks 6.4 oz ($3.99)
These are organic fruit snacks that are made with real fruit, contain 100% daily value of vitamin C, and are an excellent source of vitamins A and E. They contain no preservatives and their flavors and colors are from natural sources. My little grandson LOVES these!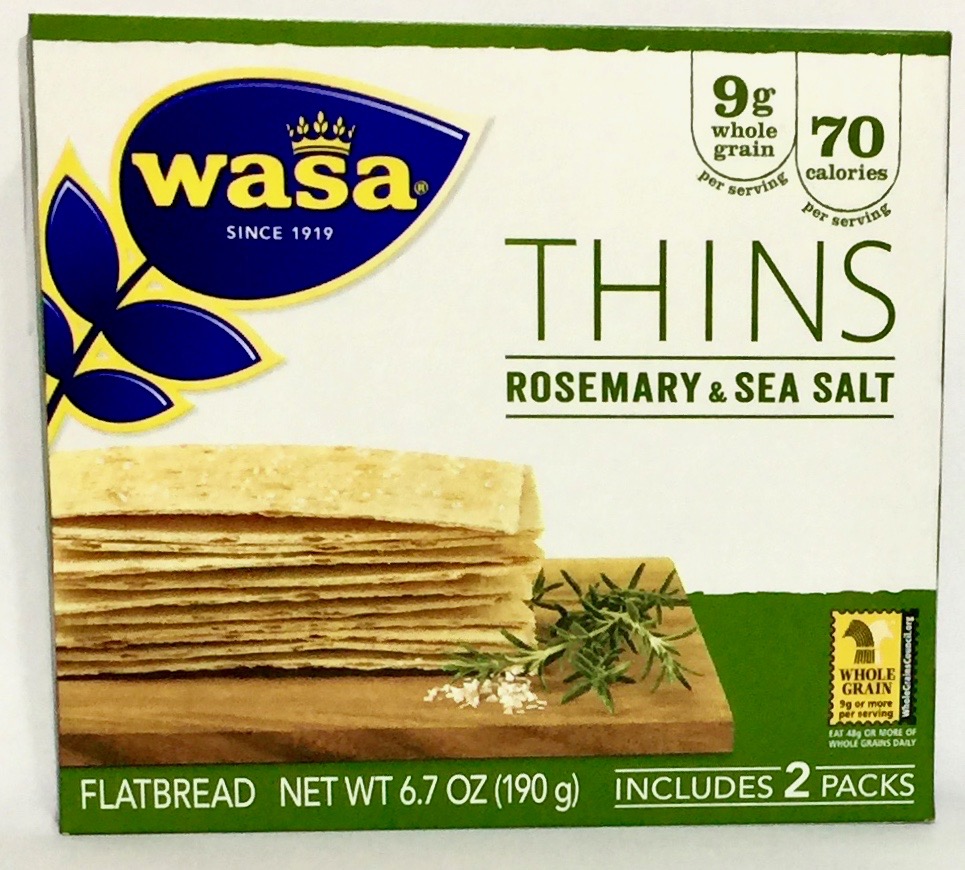 Wasa – Rosemary & Sea Salt Thins 6.7 oz ($3.19)
These are crunchy whole grain flatbread thins with a hint of rosemary. They provide 25% of the USDA's daily recommended allowance of whole grain per serving.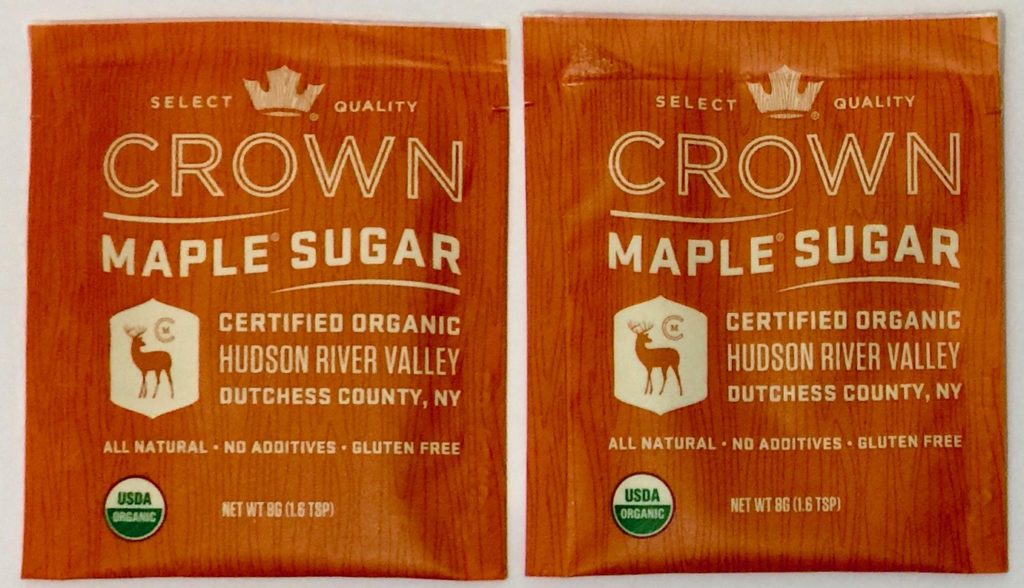 Crown Maple – Maple Sugar 2 packets 1.6 tsp each ($1.00 each)
This is organic maple sugar in single serving packets. Maple sugar is rich in antioxidants and provides a healthy alternative to classic granulated sweeteners. It is delicious on oatmeal!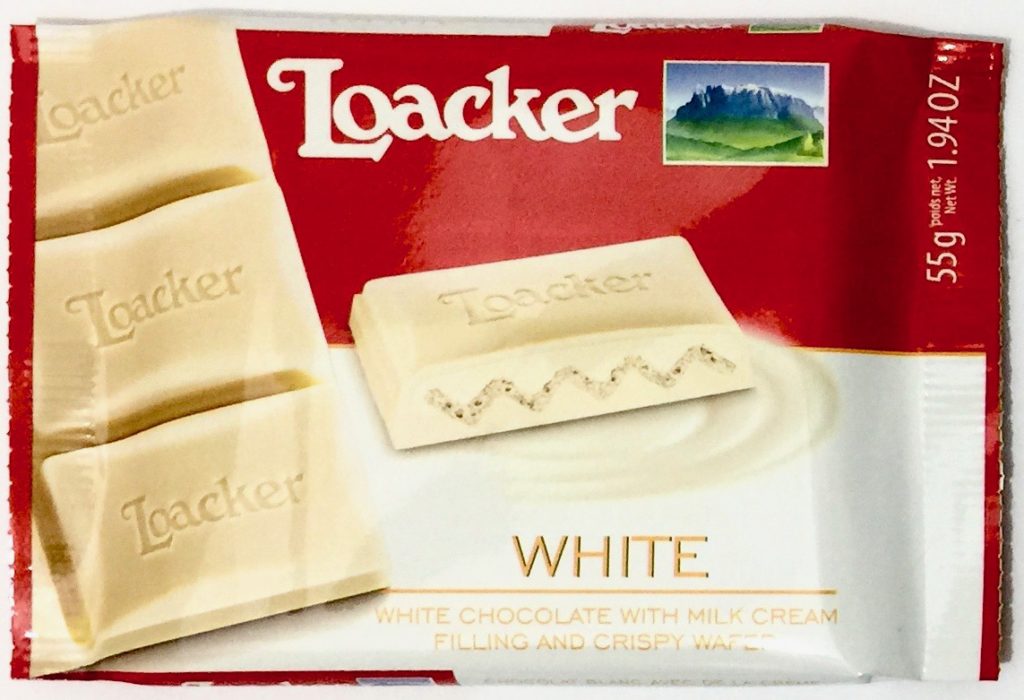 Loaker – White Chocolate Bar 1.94 oz  ($1.99)
Do you love white chocolate? I know I do! This is a white chocolate candy bar with milk cream filling and crispy wafers. Yum!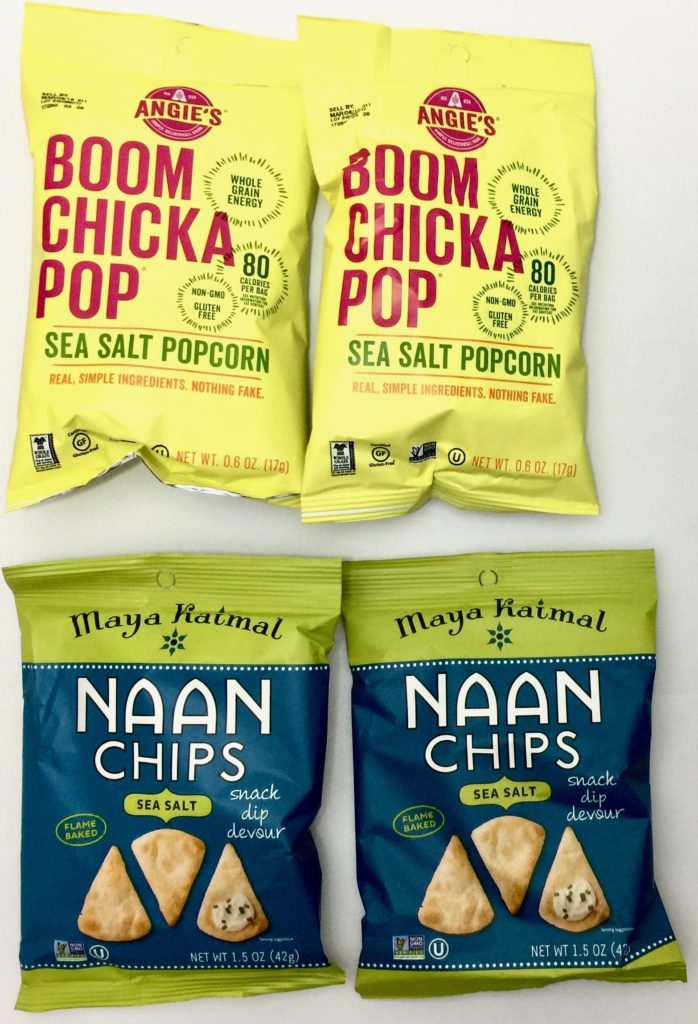 Angie's – Boomchicapop Sea Salt Popcorn 2 bags .6 oz each ($1.39 each)
Angie's is a name we always trust here at my house. This popcorn is real, with simple ingredients and nothing fake. It is non-GMO, gluten free, and provides whole grain energy with just 35 calories per cup.
Maya Kaimal – Sea Salt Naan Chips 2 bags 1.5 oz each ($1.29 each)
These are flame baked naan chips for dipping with guac, hummus, or whatever your favorite dip happens to be!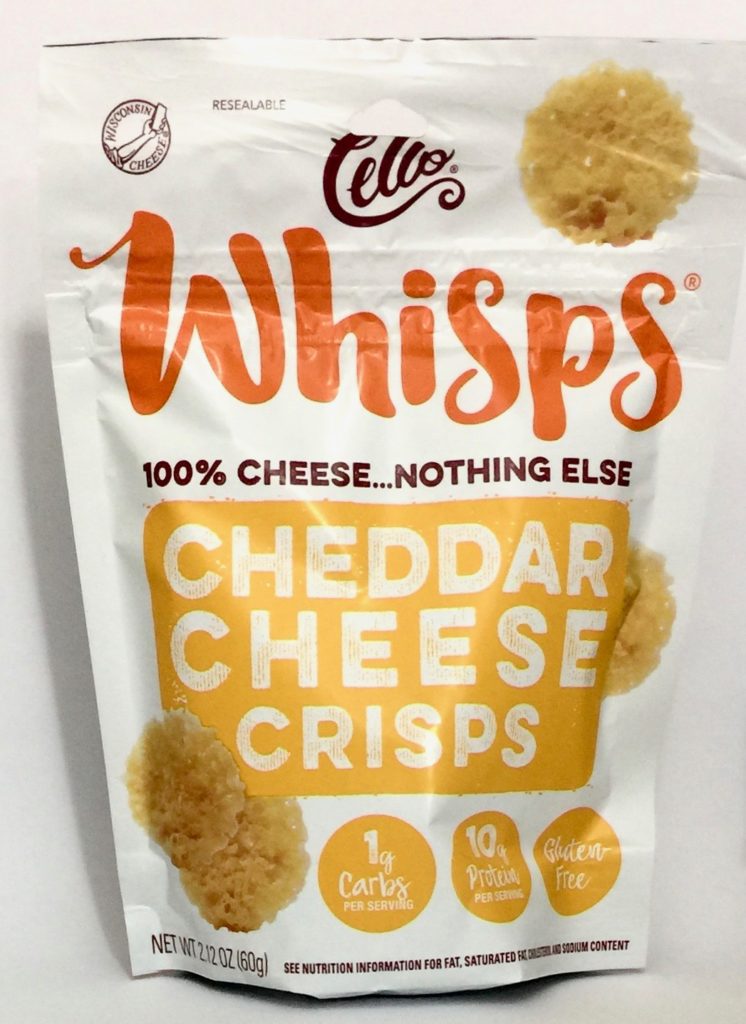 Cello – Whisps Cheddar Cheese Crisps 2.12 oz ($3.99)
These are airy, crispy snacks made from baked 100% sharp cheddar cheese. They are a high protein alternative to other chips and are great right out of the bag or added to salads, soups, chili, or whatever!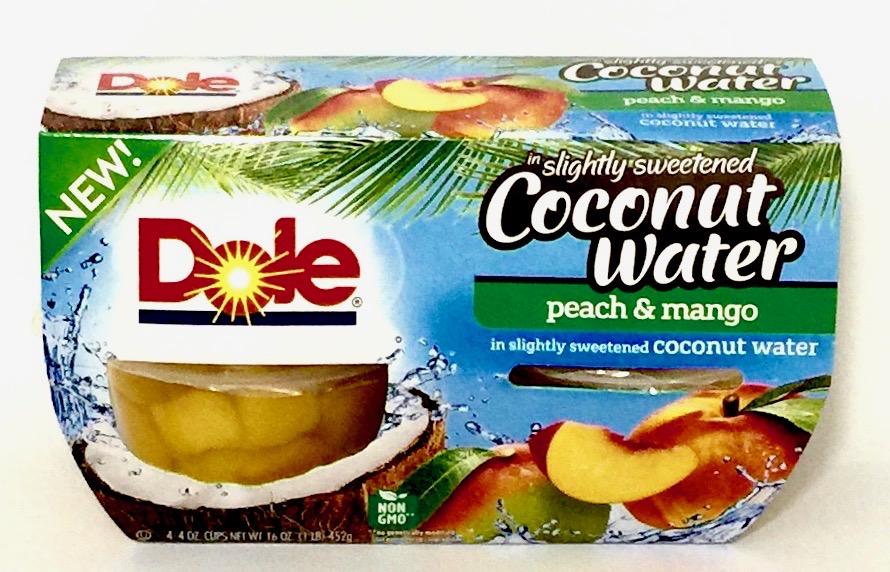 Dole – Peach & Mango Fruit Bowls 16 oz ($2.79)
These are our favorite fruit bowls from Dole but now are in slightly sweetened (with sugar) coconut water. Peach and mango fruit bowls are the bomb!!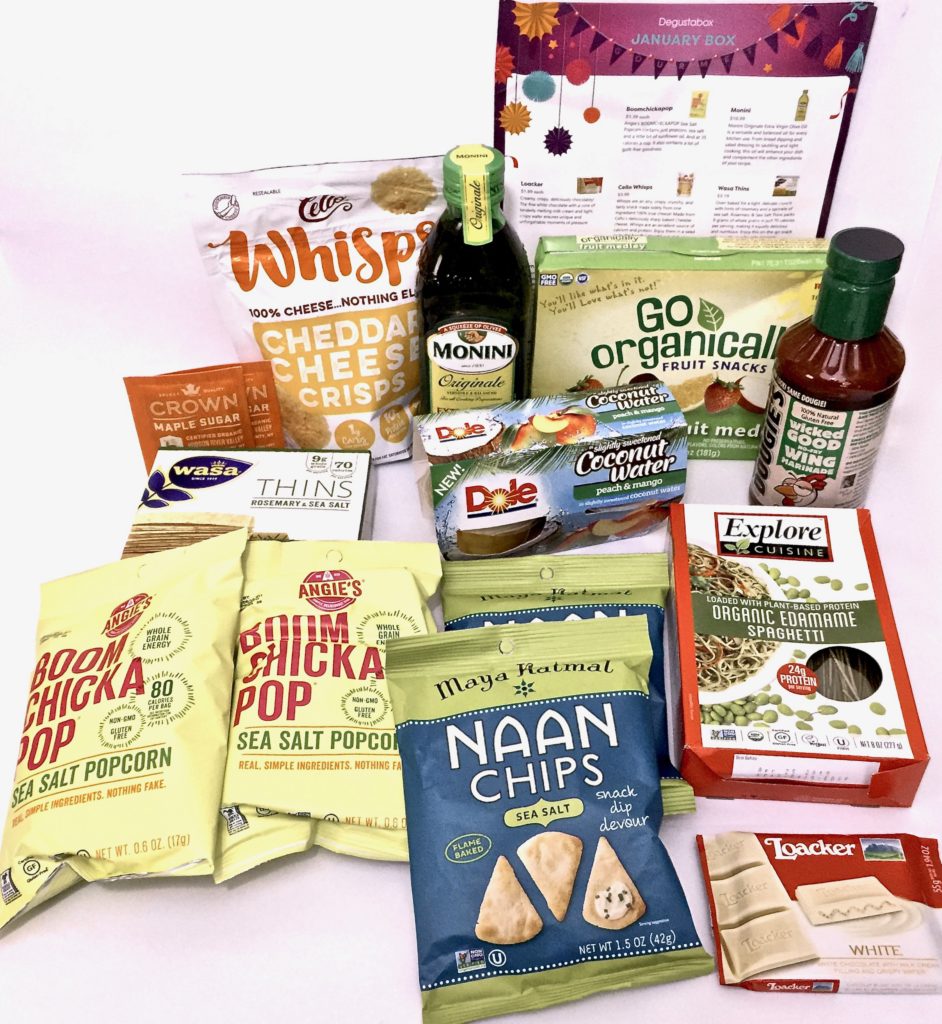 The retail value of the grocery products in my January 2018 Degustabox came to $44.28. We are already munching on the snacks and I can't wait to try the wing sauce and the olive oil! I love trying out new foods and new flavors of old favorites so Degustabox is one of my favorite subscription boxes! And you can't beat the price anywhere!
You can check out the Degustabox website and explore past boxes to get a feel for what you can expect. With no commitment and the value so much higher than the cost, Degustabox is really a sweet deal! Use code MR6H4 to get your first box for $9.99!