January 2017 J.K. Rowling's Wizarding World Crate Review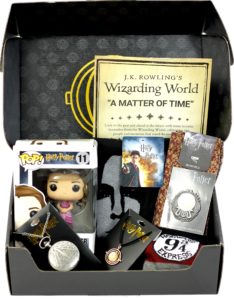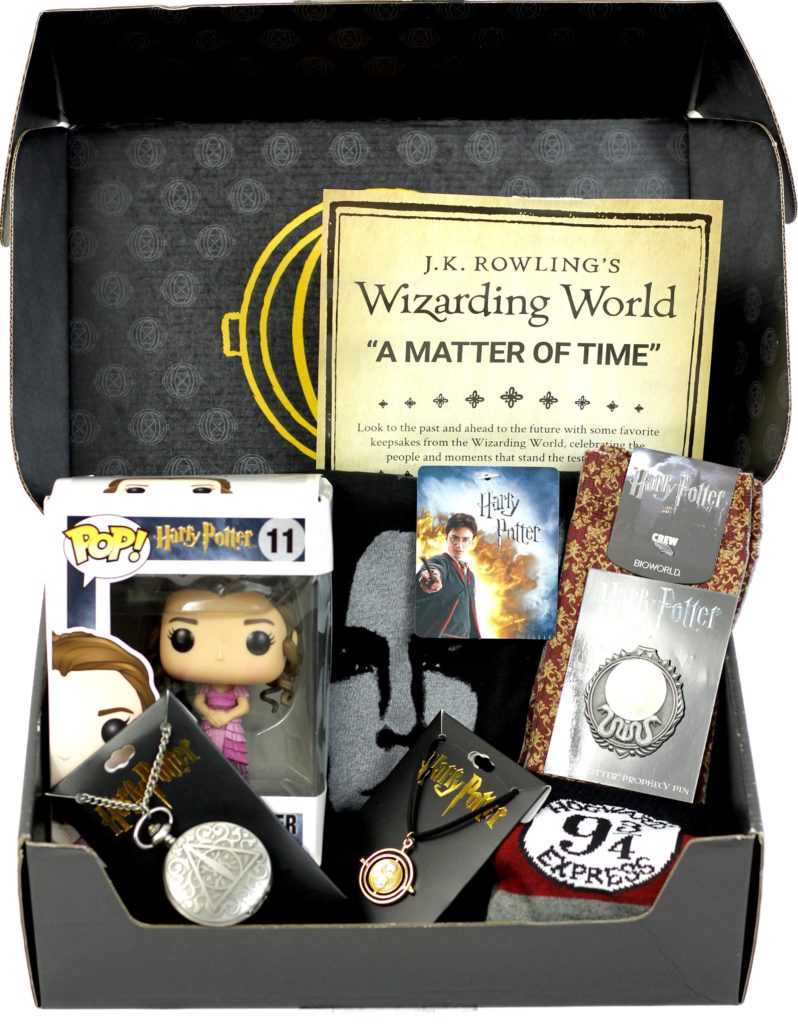 J.K. Rowling's Wizarding World Crate is one of the newest subscription box additions to the Loot Crate family. This bi-monthly crate features 5-7 exclusive and officially licensed items from J.K. Rowling's Harry Potter and Fantastic Beasts franchise. Box contents can include collectibles, apparel, figures, memorabilia and more. Subscriptions start at $34.99 per month (plus shipping).
The Homespun Chics paid for this subscription. All opinions are 100% our own.
---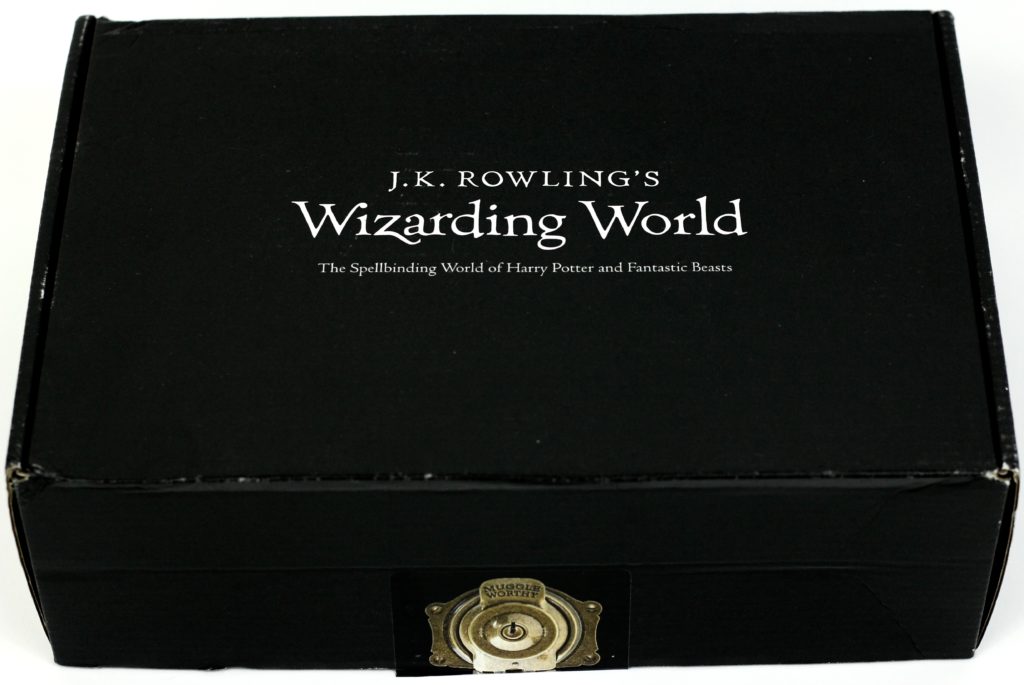 J.K. Rowling's Wizarding World Crate
The Spellbinding World of Harry Potter and Fantastic Beasts
J.K. Rowling's Wizarding Crate was the only "gotta have" subscription box that I purchased during the Cyber Monday sale. The bookish nerd in me leapt at the chance to have boxes of Harry Potter goodies delivered to my doorstep every other month!! Jonathan surprised me this Valentine's Day with the Lego Harry Potter game for PlayStation… I totally suck at video games, but this one is totally adorable and geared towards young kids so naturally I'm rocking it.
Anyway, I'm extremely sorry for not getting sharing this box with you sooner. Life has been SO chaotic lately with us getting our house ready for sale this month. Regardless of the delay, I'm very excited to share my first Wizarding Crate and am dying to know what you all think of it too!
The Costs:
1 Crate = $34.99 ea.*
3 Crates = $101.97* ($33.99 ea.)
6 Crates = $197.94* ($32.99 ea.)
*Cost does not include shipping and handling.
Features:
◊ Exclusive and officially licensed
◊ 5-7 magical items in each crate
◊ $65+ in retail value
◊ Pick your house when you sign up

January 2017 Theme:  A Matter of Time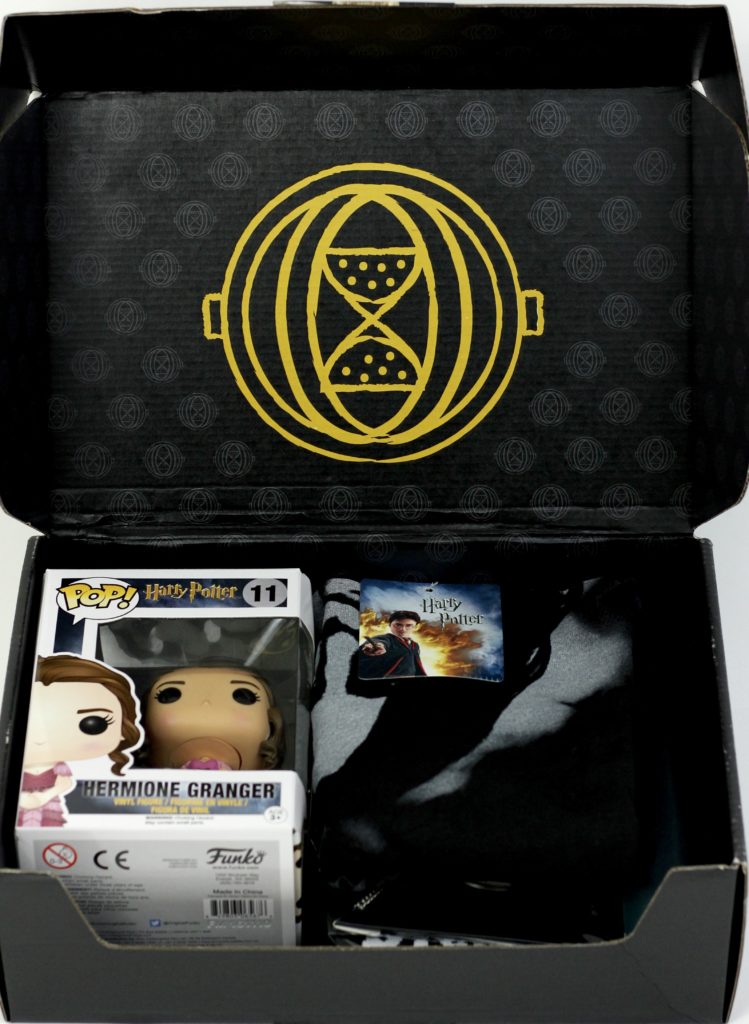 First peek in the box!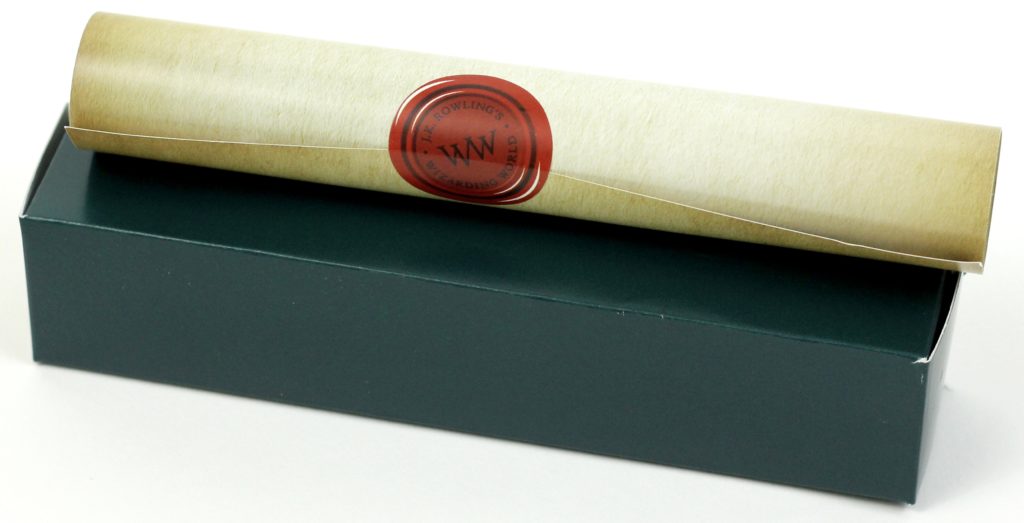 I found a curious green box inside the crate that contained a small scroll.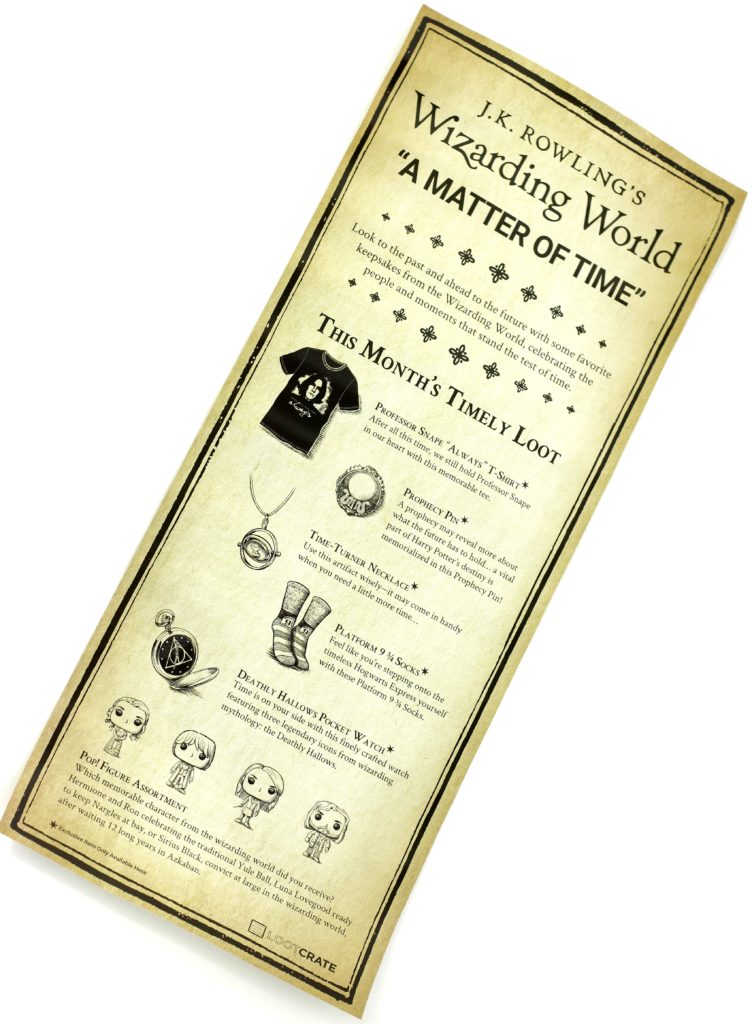 Once unrolled, the scroll turned out to be the information sheet! This is certainly the most creative info sheet I've received and I love the detailed illustrations.
Professor Snape "Always" T-Shirt | Severus Snape is a true hero in the wizarding world. J.K. Rowling created this character with such depth, I ended up re-reading the entire series once I finished the last book just so I could understand his actions better as the story progressed. The quote on this shirt is taken from one of the most well-known of the series — especially after Alan Rickman's death (I'm still SO sad about his passing):
Harry Potter and the Deathly Hallows:

"But this is touching, Severus," said Dumbledore seriously. "Have you grown to care for the boy, after all?"

"For him?" shouted Snape. "Expecto Patronum!"

From the tip of his wand burst the silver doe: She landed on the office floor, bounded once across the office, and soared out of the window. Dumbledore watched her fly away, and as her silvery glow faded he turned back to Snape, and his eyes were full of tears.

"After all this time?"

"Always," said Snape.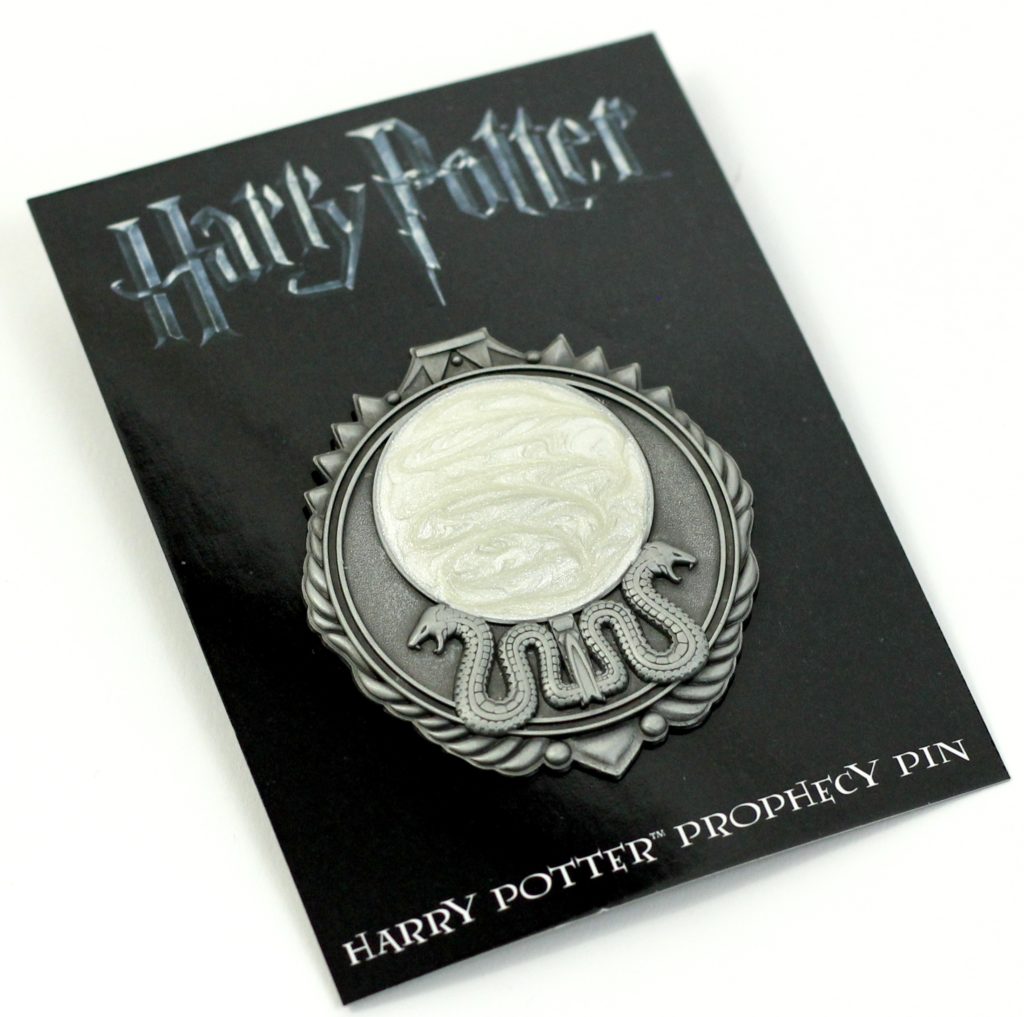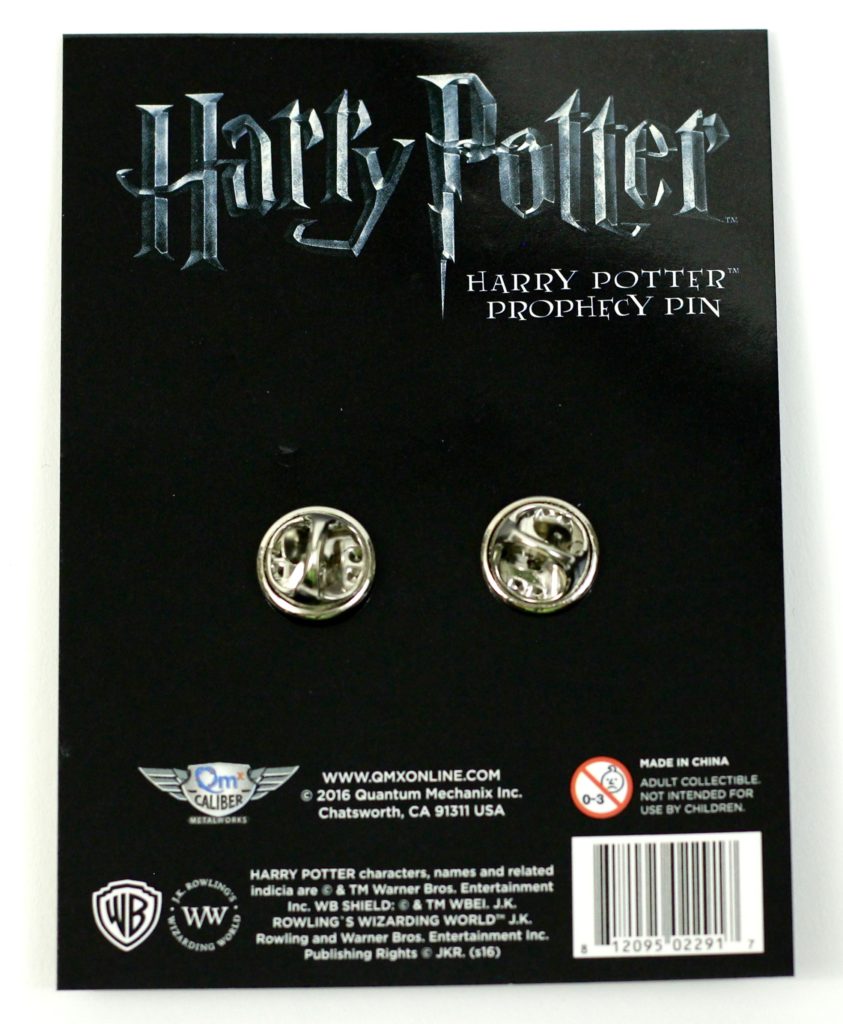 Prophecy Pin | All Loot Crate subscription boxes include a pin. This one is HUGE and depicts a crystal ball held up by two snakes. It is supported by two pins on the back.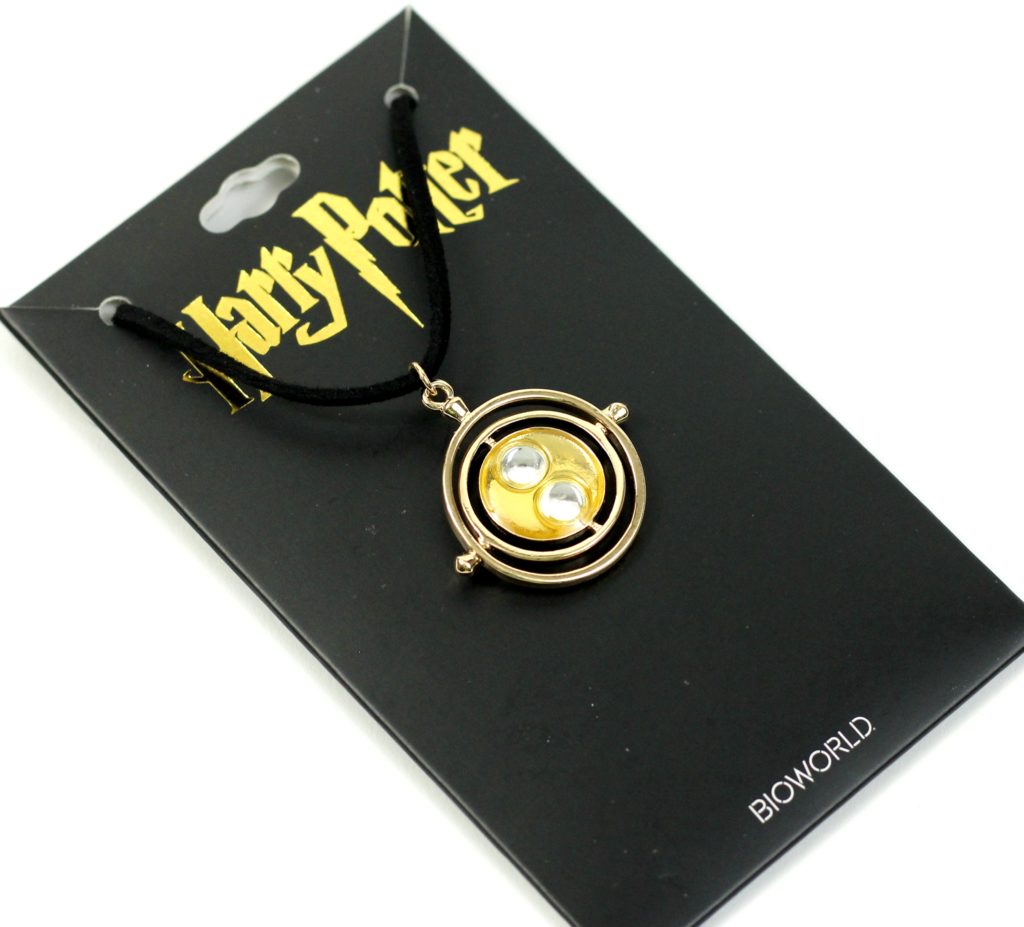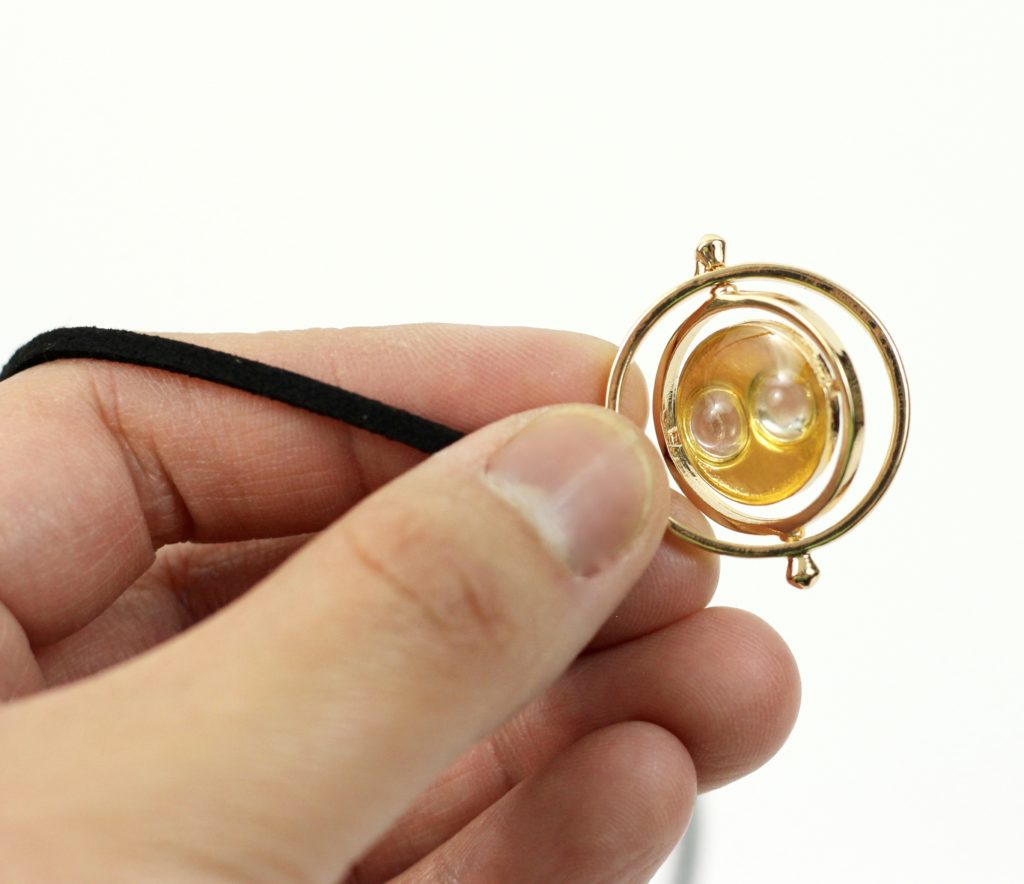 Time-Turner Necklace | With the theme being "A Matter of Time," I had a feeling we'd be receiving a time-turner! I was a little disappointed that there wasn't an actual hour glass feature in the center. Still, the center piece spins inside the outer ring creating a fun effect. The charm is held on a black cord with an adjustable length of chain and lobster clasp at the back.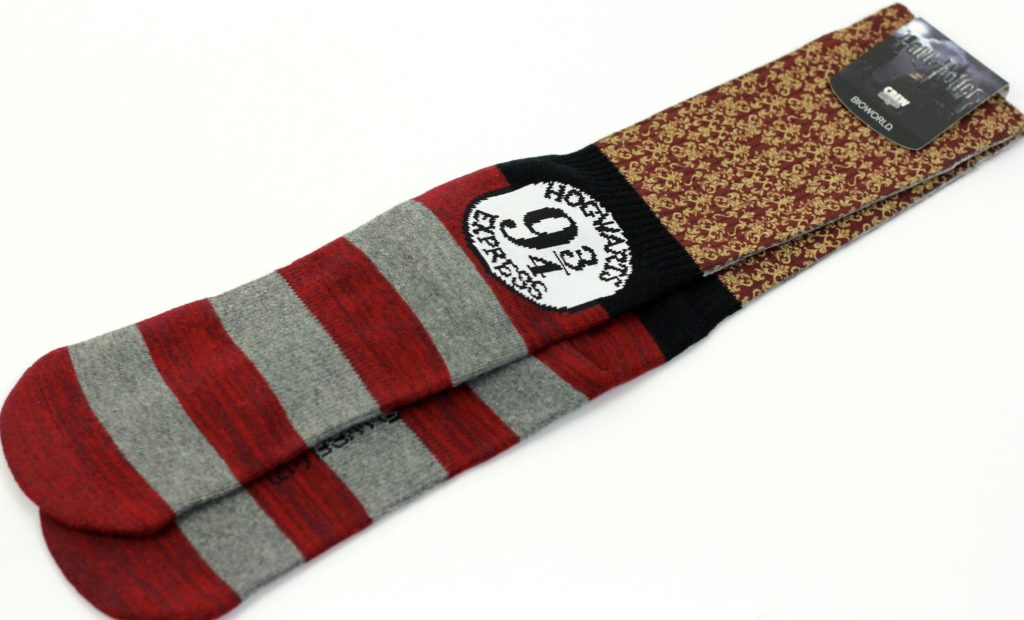 Platform 9 3/4 Socks | I LOVE these socks (Polyester, Cotton, and Spandex blend).  The colors and patterns really capture the platform to the Hogwarts Express and the detailing at the top is incredible. Unfortunately, they're a little too big for my feet so I'm gifting them to my mom. 🙂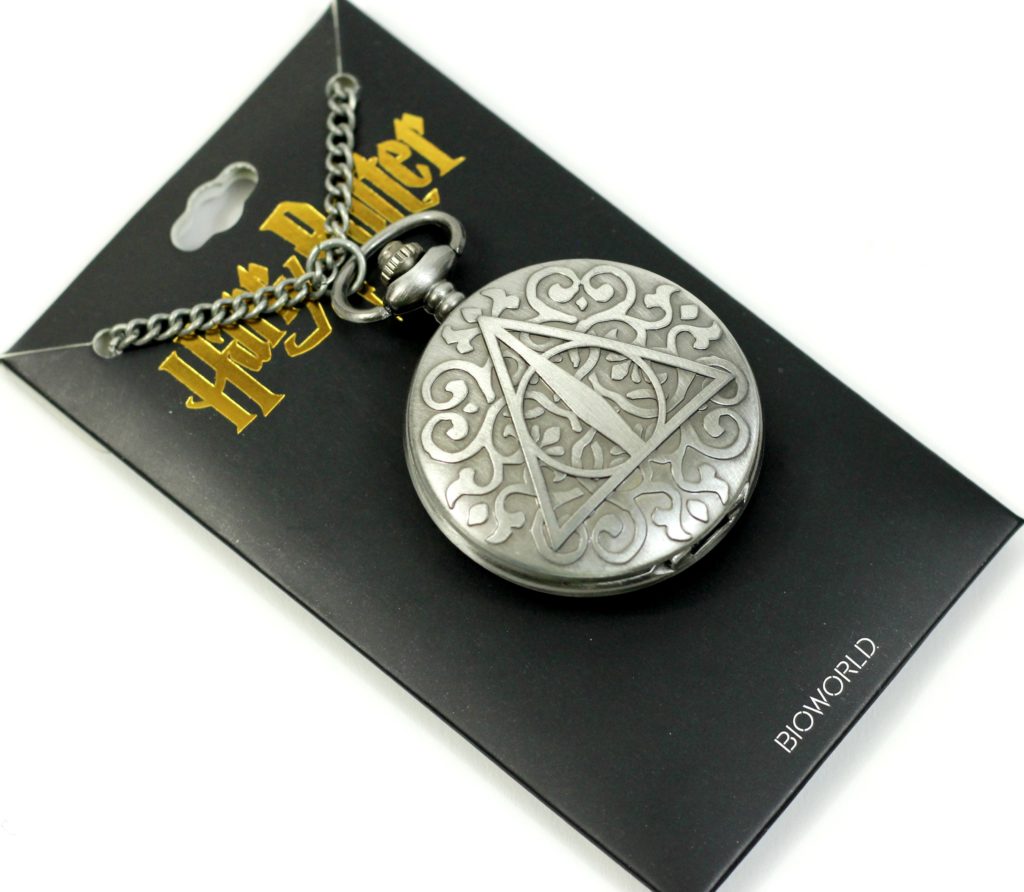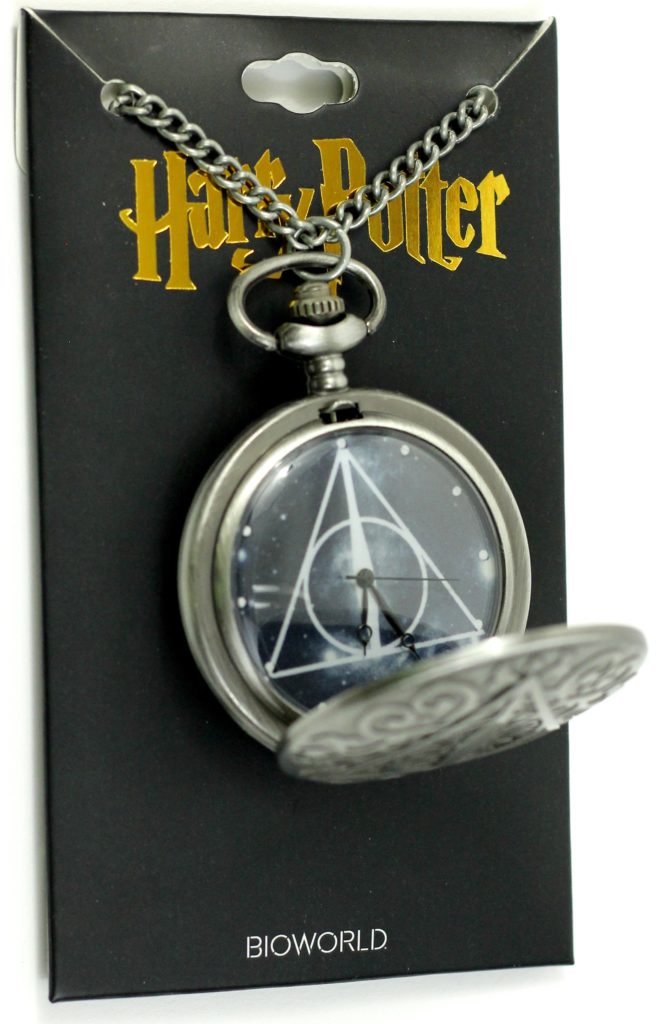 Deathly Hallows Pocket Watch |  This is a GREAT time piece! Both the inside and outside depict the deathly hallows. Though this isn't a high-quality watch, it definitely has some heft and keeps the time accurately.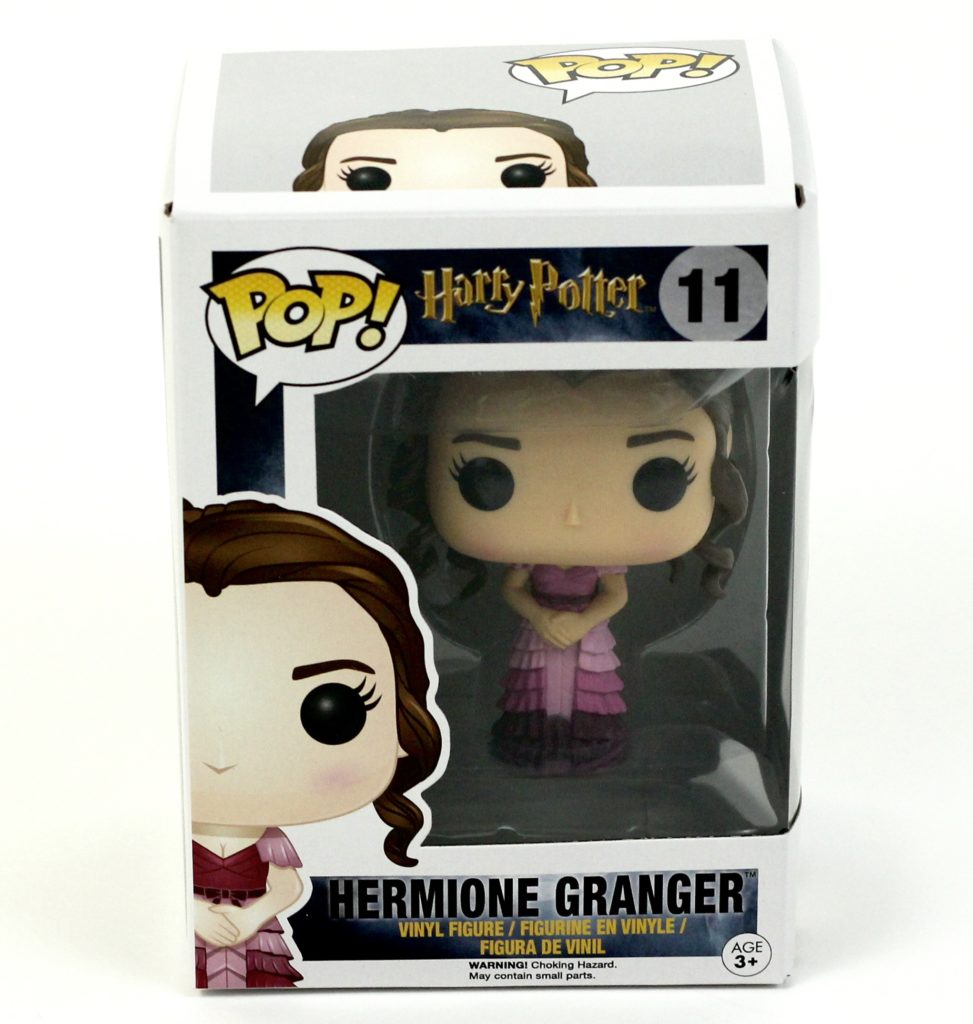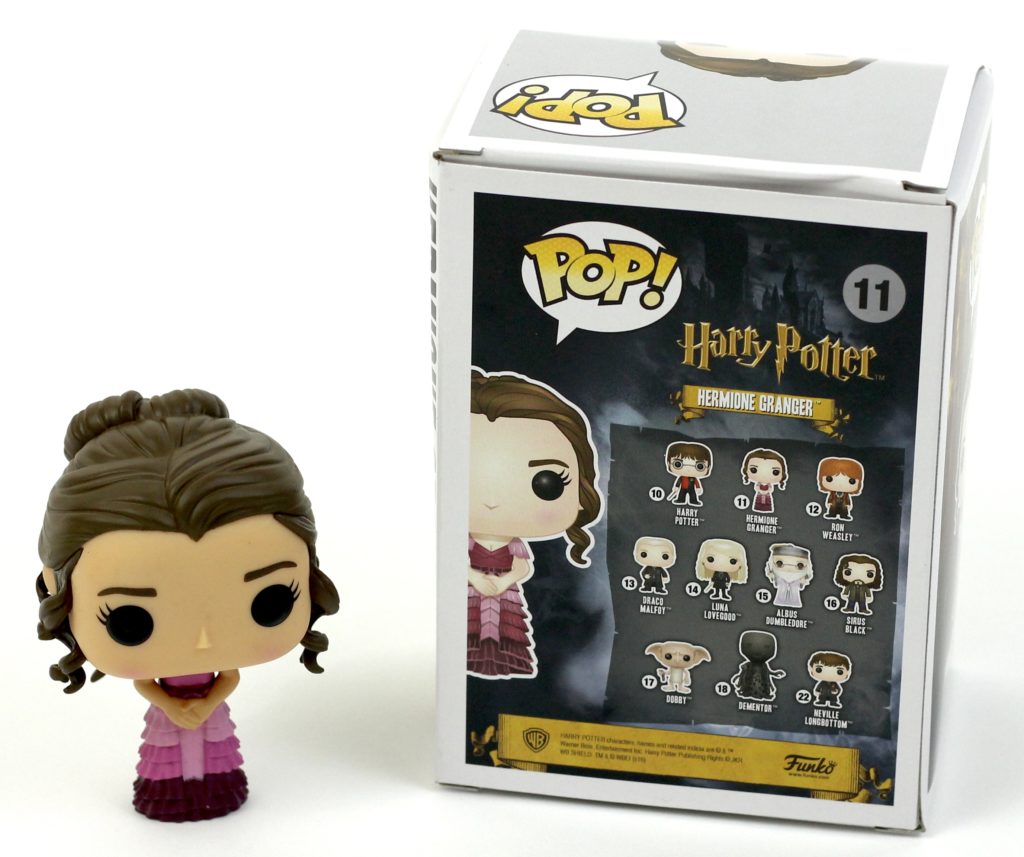 Hermione Granger Funko POP! Figure | I received the Yule Ball Hermione Grainger figure, though subscribers could have also received the Yule Ball Ron Weasley, Luna Lovegood or Sirius Black. Hermione really grew on me as the books progressed. She ended up being one of my most favorite characters with her cleverness and bravery. These POP! figures are really cute with the oversized square heads and tiny bodies. I hope to receive more Harry Potter figures as my subscription continues!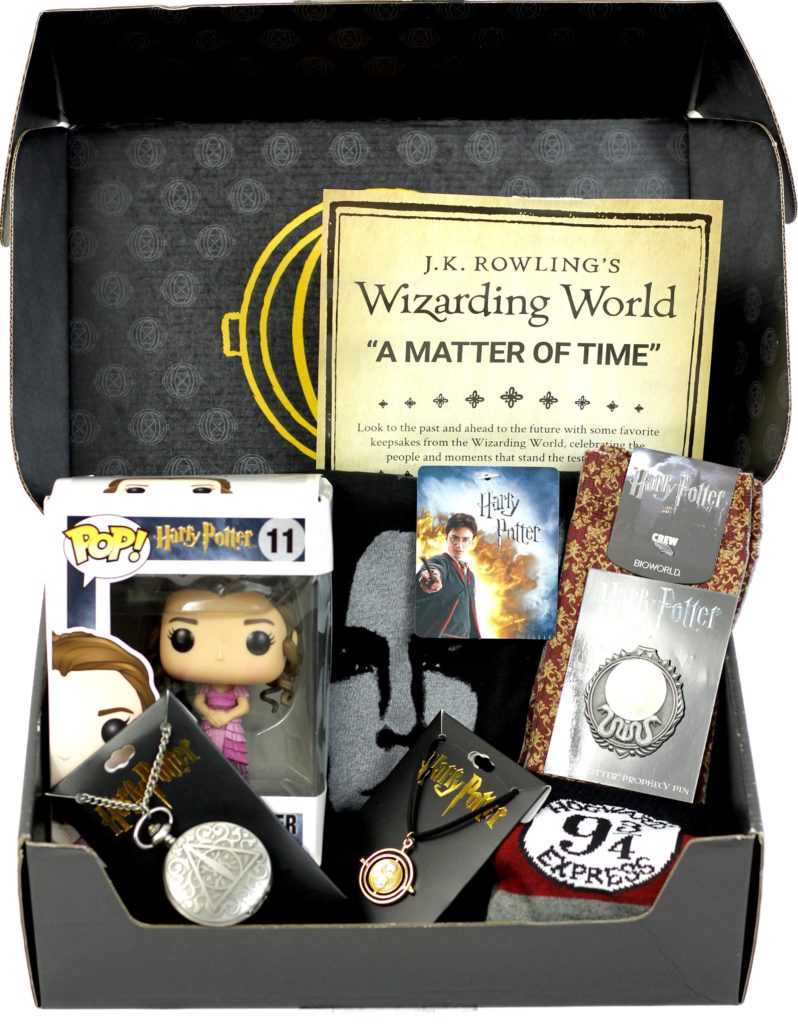 Final Thoughts
The January 2017 J.K. Rowling Wizarding Crate was really fun! I thought the crate was well curated and I thoroughly enjoyed the exclusive Harry Potter collectibles. My favorite item is the Snape "Always" t-shirt because Alan Rickman is the man and the quote makes me kinda happy-sad. Is that even a thing? I'm looking forward to the March crate… which should be here soon…
The March 2017 theme is Hogwarts House Pride! I chose Gryffindor House, though I also love Ravenclaw. I can't wait to see what's inside and I promise I'll try to get it posted more timely than this one! If only my time-turner worked!
What did you think of the January 2017 J.K. Rowling Wizarding Crate??
xo
Sarah