Influenster Flawless VoxBox Unboxing
Influenster is an online community of "social savvy shoppers" who receive product for free to review and share honest opinions with brands and the community. The site is free to join and members can review products found in stores, get exclusive Influenster coupons, learn more about products (tips and tricks), and have opportunities receive VoxBoxes filled with free products to review honestly and share across social media. This is a really fun site to check out and explore! (Warning:  it is addictive.)
I received these complimentary products from Influenster in exchange for my testing purposes.
---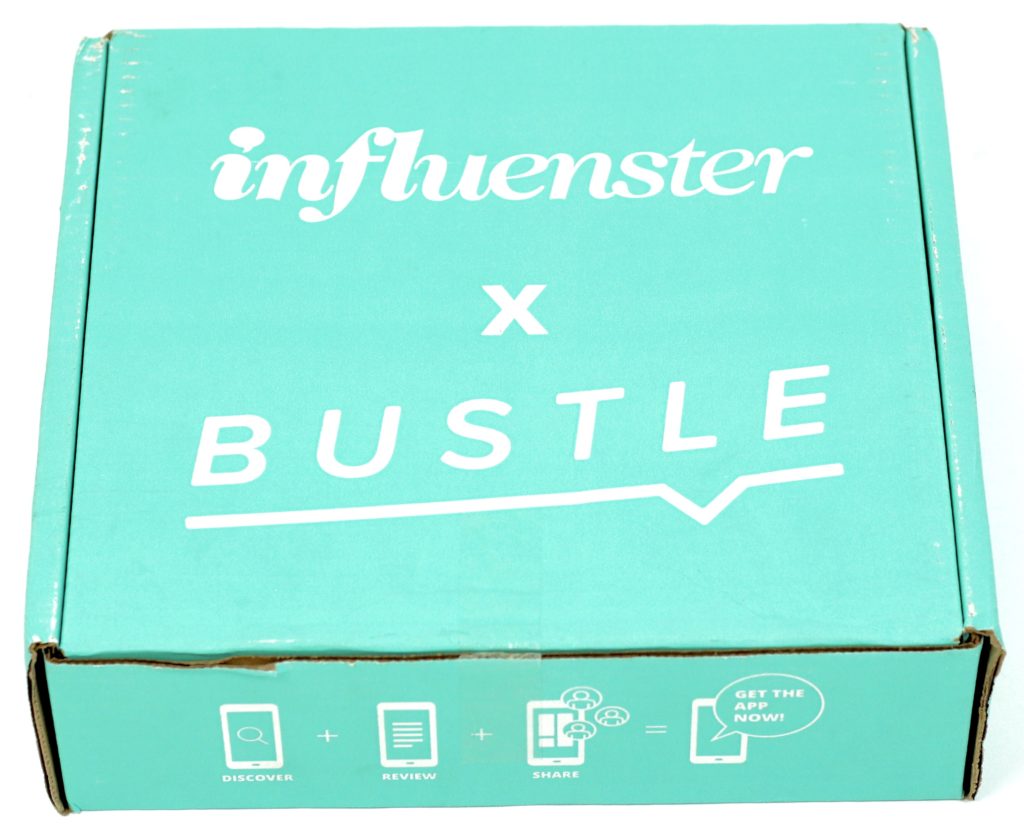 Flawless VoxBox
This is the fourth VoxBox that I have received from Influenster. The first two boxes were for Rachael Ray Nutrish pet food (you can find the dog food review HERE and the cat food review HERE). I completely understood why I was chosen to review Nutrish… because I'm crazy about animals and have a domestic pet zoo at our house!
The third box I received was mostly fitness foods, which did not make a lick of sense for me personally. I have no clue why I was approved for that campaign. I must have mistakenly answered their quiz incorrectly (you cannot go back and change your answers once you select a choice). I received three protein powder shake things, some icky breakfast cookies, and other random bits. The box didn't quite "gel" with my lifestyle, so I opted not to share my experience with you.
However, I was sent the Flawless VoxBox in the mail recently and was really impressed with what was sent! This is the largest, most varied VoxBox I have received to date and I am pleased with everything I received. I'll do my darndest to complete all of the Influenster Badges, which require me to share pictures on various social media channels and write up customer reviews on specific websites but before I got started, I wanted to at least share my bounty with you!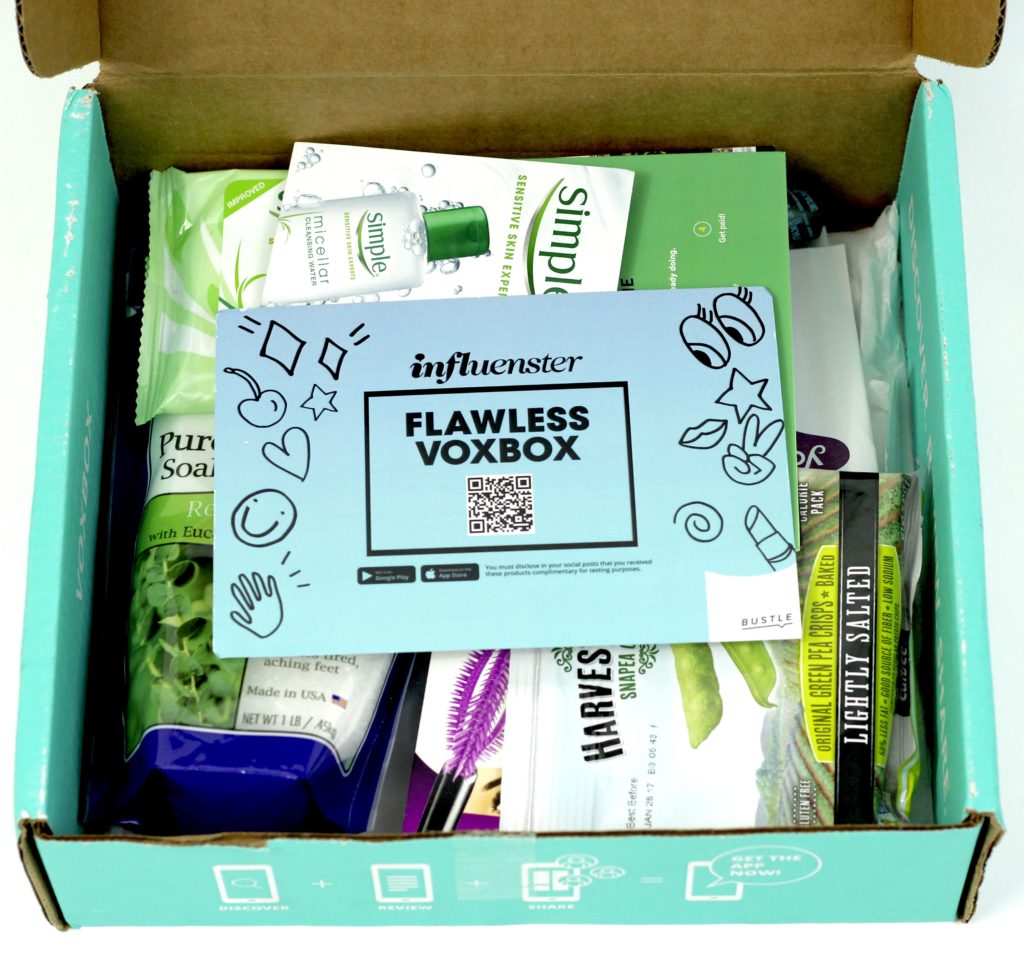 Look at all the stuff packed inside! The Flawless VoxBox reminded me more of a subscription box this time, with all of the various goodies peeking out at me.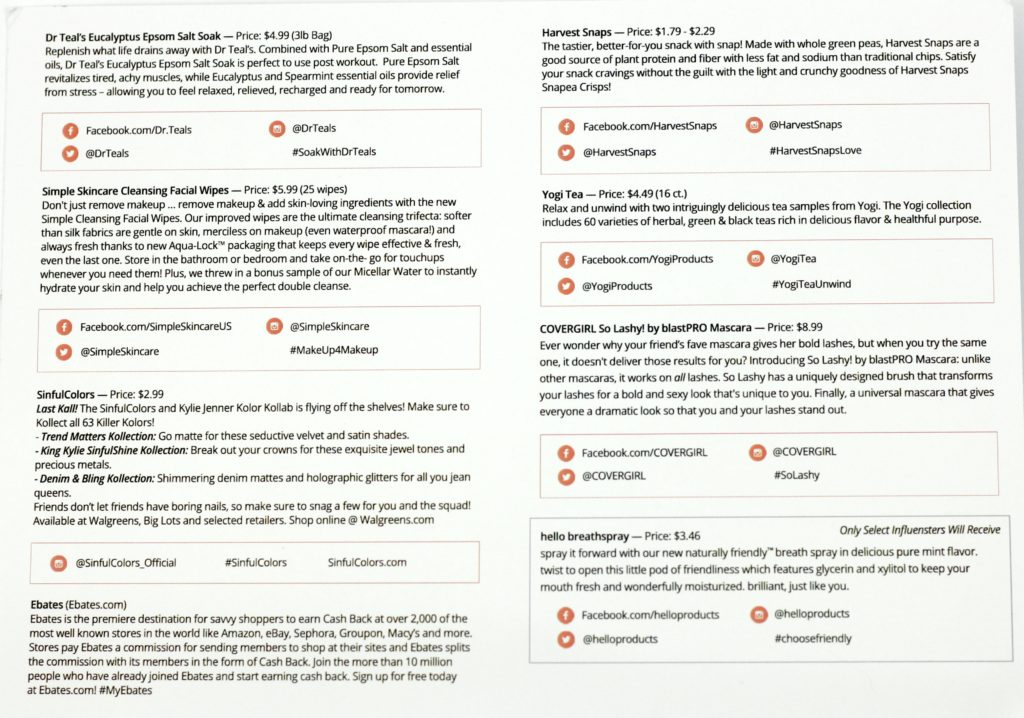 There was even an information card included, which details the items included, retail values, brief descriptions about the companies and products, as well as social media information that is extremely helpful when tagging companies in posts using all of the appropriate hashtags.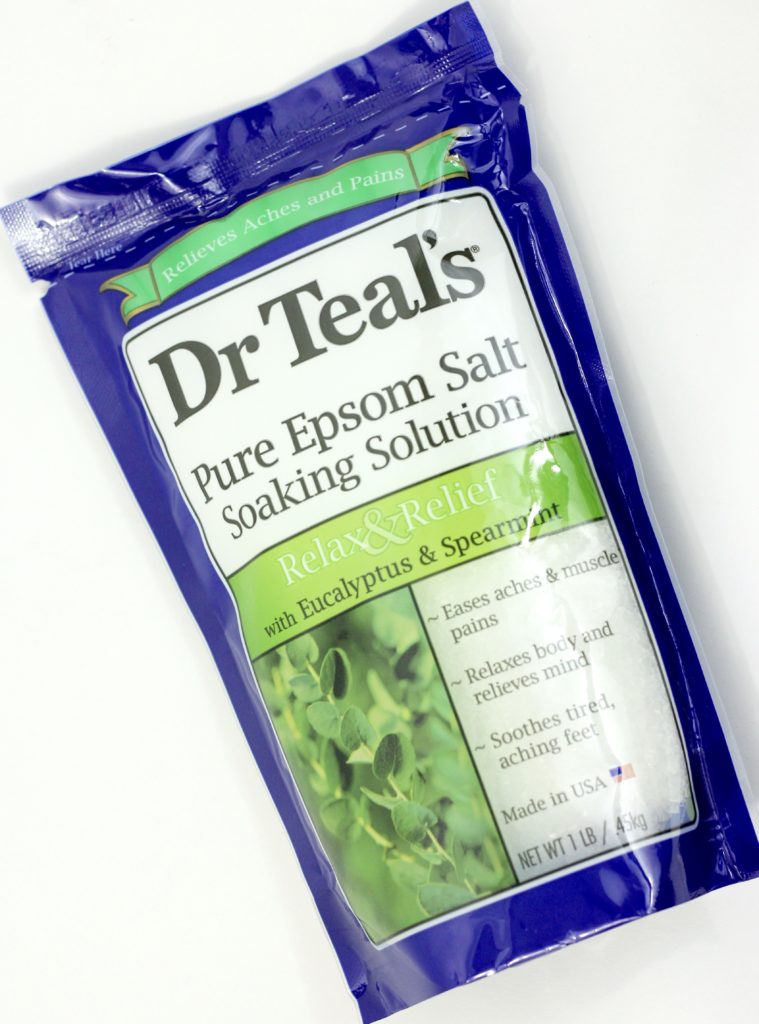 Dr Teal's Eucalyptus Epsom Salt Soak:  Replenish what life drains away with Dr Teal's. Combined with Pure Epsom Salt and essential oils, Dr Teal's Eucalyptus Epsom Salt Soak is perfect to use post workout. Pure Epsom Salt revitalizes tired, achy muscles, while Eucalyptus and Spearmint essential oils provide relief from stress – allowing you to feel relaxed, relieved, recharged and ready for tomorrow.
I can't wait to try this out! I always make sure to complete a 2.5 mi. run three times a week during my lunch break, but the weather change has drastically altered how my muscles handle the exercise. We are starting to have much cooler days that make my nose run and my body ache. A nice warm soak in the tub with this Epsom Salt Soak is sure to make me feel ready to take on another day!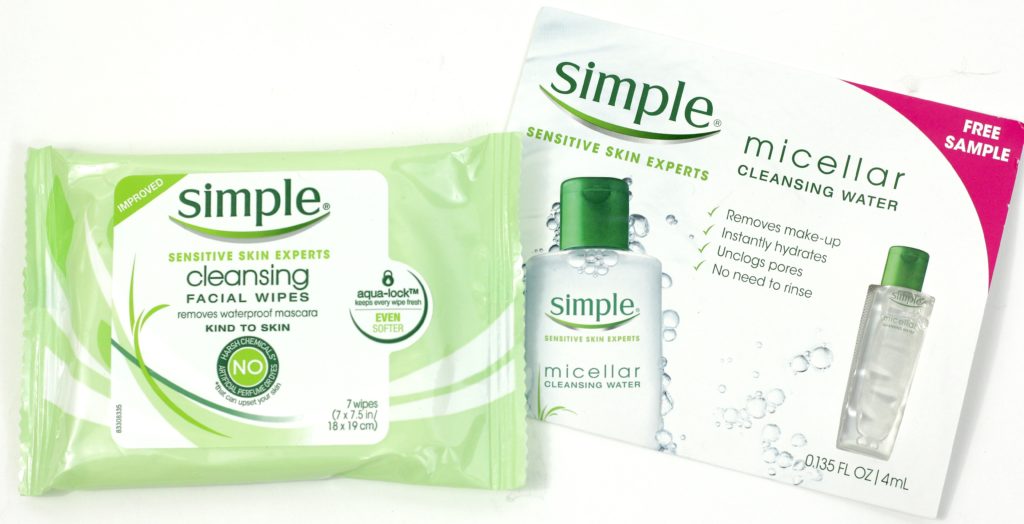 Simple Skincare Cleansing Facial Wipes:  Don't just remove makeup … remove makeup & add skin-loving ingredients with the new Simple Cleansing Facial Wipes. Our improved wipes are the ultimate cleansing trifecta:  softer than silk fabrics are gentle on skin, merciless on makeup (even waterproof mascara!) and always fresh thanks to new Aqua-Lock™ packaging that keeps every wipe effective & fresh, even the last one. Store in the bathroom or bedroom and take on-the-go for touchups whenever you need them! Plus, we threw in a bonus sample of our Micellar Water to instantly hydrate your skin and help you achieve the perfect double cleanse.
I have used these cleansing facial wipes in the past and have liked them alright. I am curious to find out how the new Aqua-Lock™ packaging helps keep them from drying out. That is my biggest problem with face wipes, in general. I'm also curious as to how these "improved" wipes compare to the ones I used a year ago! The bonus sample will be fun to try as well.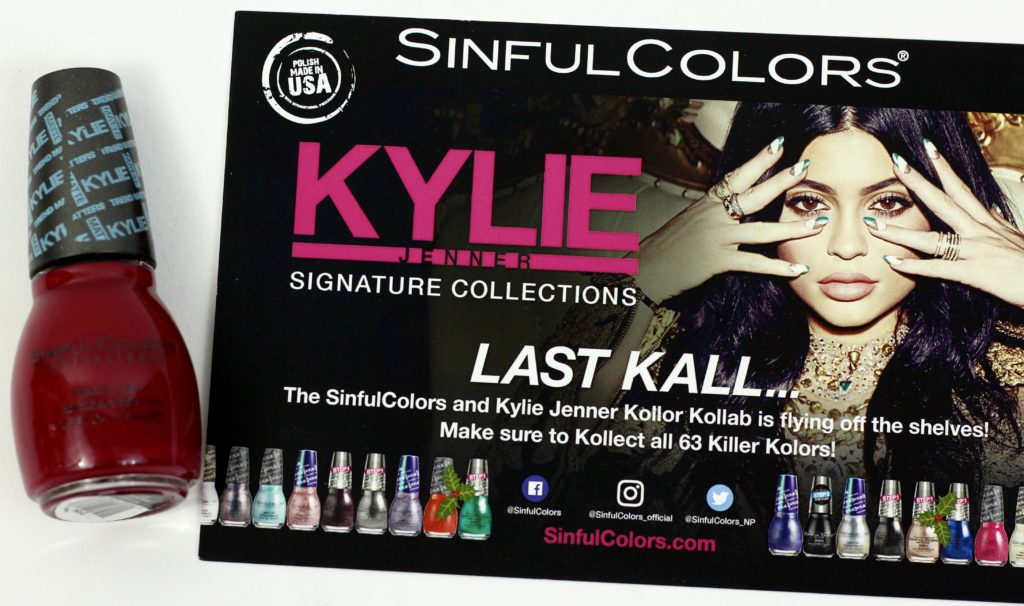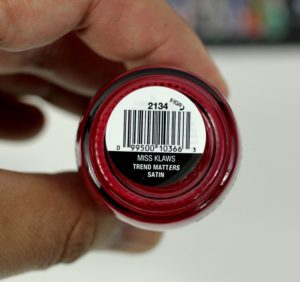 SinfulColors Kylie Jenner Trend MATTErs:  Last Kall! The SinfulColors and Kylie Jenner Kolor Kollab is flying off the shelves! Make sure to Kollect all 63 Killer Kolors! … Friends don't let friends have boring nails, so make sure to snag a few for you and the squad! Available at Walgreens, Big Lots and selected retailers.
I am not a huge fan of matte nail polishes, but that's largely due to the fact that I work on the computer all day and play violin in the evenings. My nail polish needs to be tough and I find that most matte polishes tend to scratch easily. I am interested to see how this one holds up.
(Off topic, does anyone else find the use of the letter "K" in the product description to be a bit much??)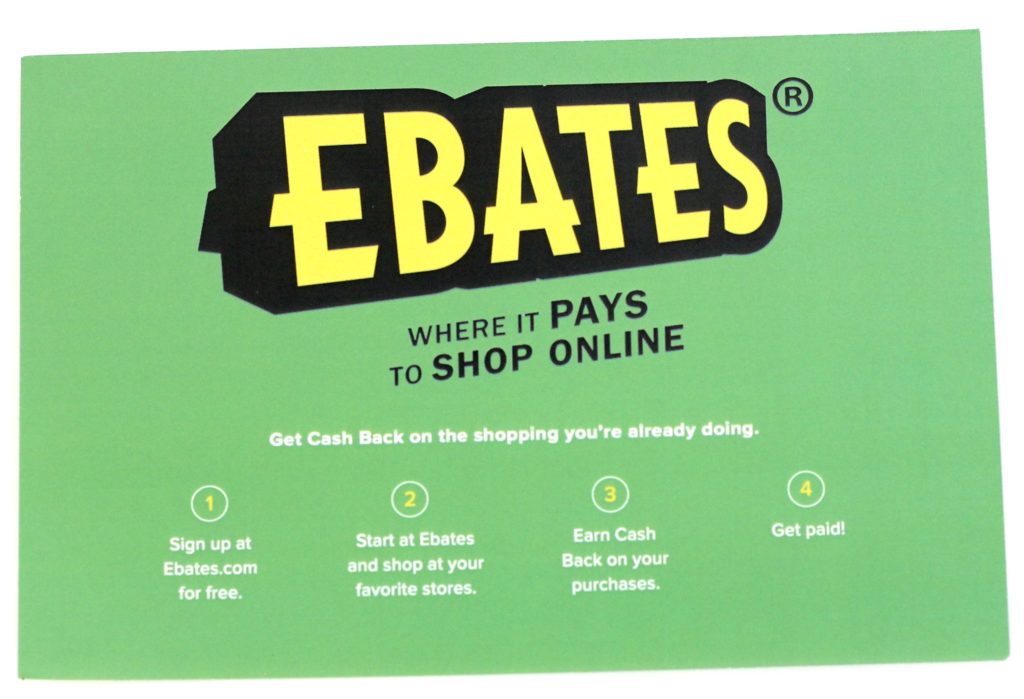 Ebates:  Ebates is the premier destination for savvy shoppers to earn Cash Back at over 2,000 of the most well known stores in the world like Amazon, eBay, Sephora, Groupon, Macy's and more. Stores pay Ebates a commission for sending members to shop at their sites and Ebates splits the commission with its members in the form of Cash Back.
Hmm, I'm interested in trying this one out. Jonathan and I have really cracked down on budgeting and are actually clipping coupons (or printing them out). It never hurts to make a little money on purchases that you'd buy regardless. Even if it is a few dollars here and there, I think of it as money that I don't actually need to be spending to get what I need!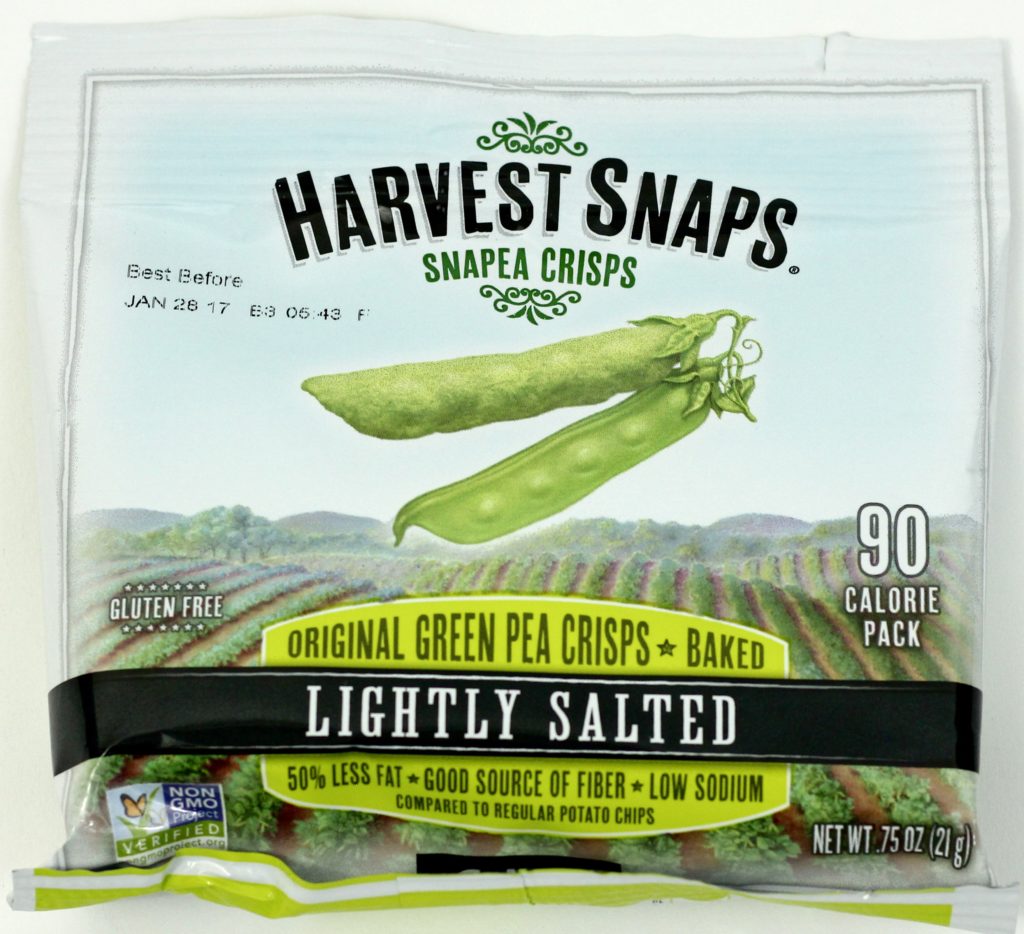 Harvest Snaps Snapea Crisps:  The tastier, better-for-you snack with snap! Made with whole green peas, Harvest Snaps are a good source of plant protein and fiber with less fat and sodium than traditional chips. 
We have been eating Harvest Snaps for years now and love them. I haven't tried any of the other flavors, but know that the Lightly Salted version is highly addictive. Little G prefers them over regular potato chips and they're really easy for little hands to grab. This 90 calorie pack will not last very long in this house!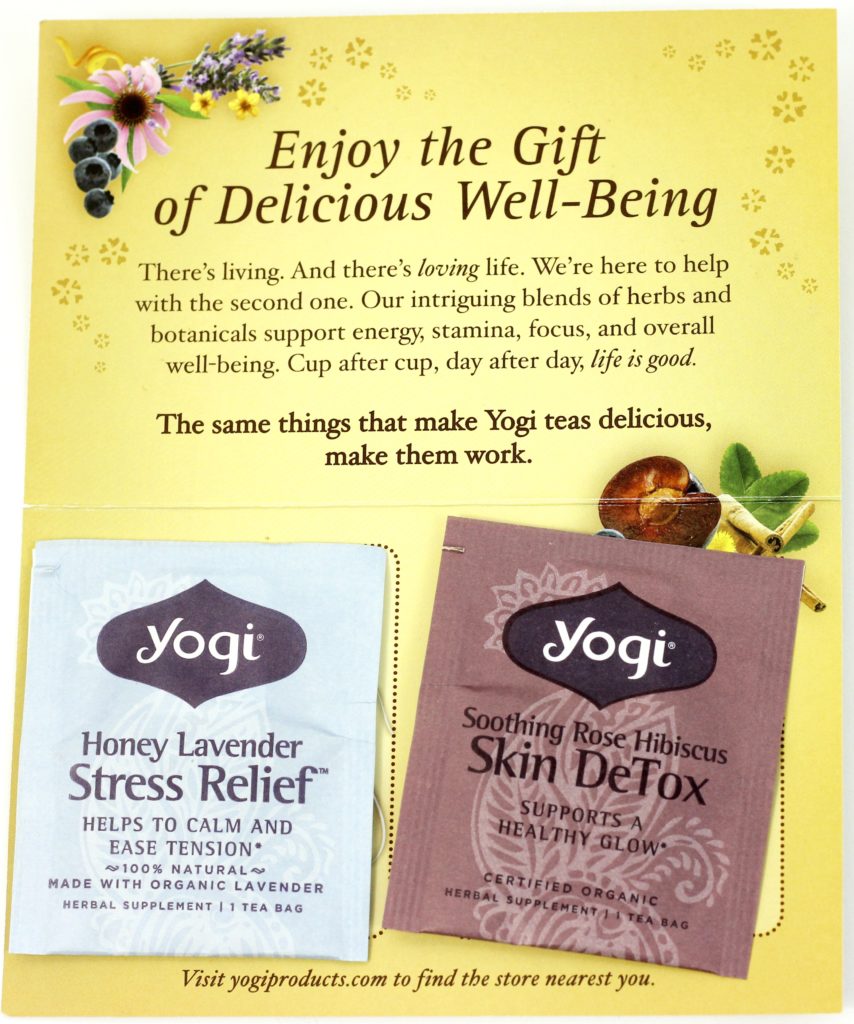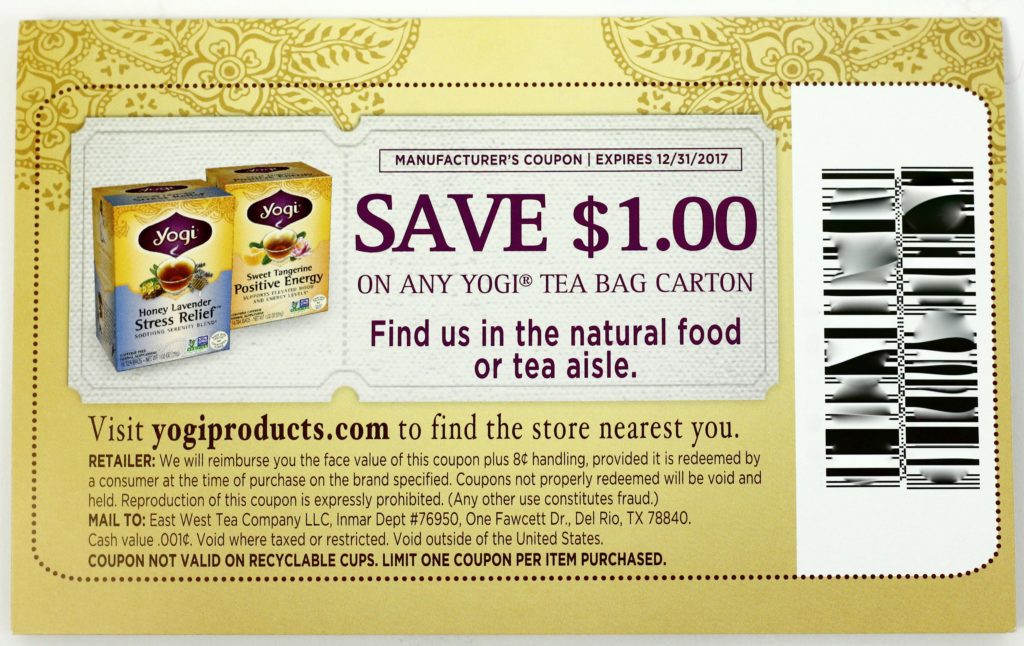 Yogi Tea:  Relax and unwind with two intriguingly delicious tea samples from Yogi. The Yogi collection includes 60 varieties of herbal, green & black teas rich in delicious flavor & healthful purpose.
Yogi Tea is one of my favorite tea brands with a huge selection that is categorized not only by flavor but also by function! I'm pleased to be receiving samples that I've never tried before and am even more excited to get a manufacturer's coupon! Double win!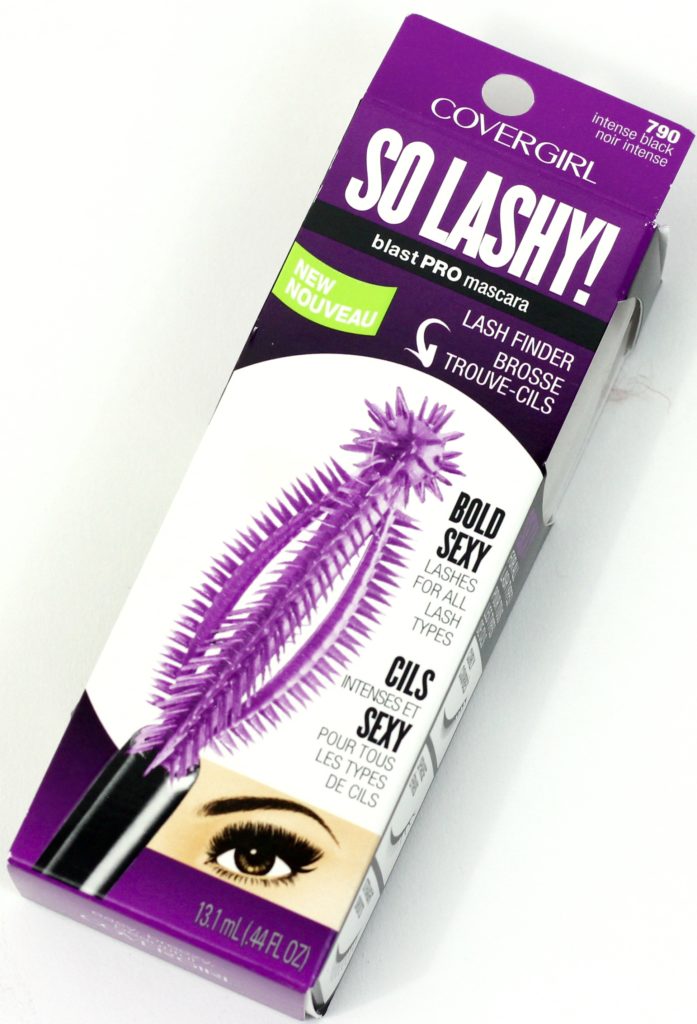 COVERGIRL So Lashy! by blastPRO Mascara:  Ever wonder why your friend's fave mascara gives her bold lashes, but when you try the same one, it doesn't deliver those results for you? Introducing So Lashy! by blastPRO Mascara:  unlike other mascaras, it works on all lashes. So Lashy has a uniquely designed brush that transforms your lashes for a bold and sexy look that's unique to you. Finally, a universal mascara that gives everyone a dramatic look so that you and your lashes stand out.
There are only a few brands of mascara that I feel have actually made any difference on my short little Asian eyelashes. Most of my favs are ridiculously expensive (samples that mom gave me from her insane amount of beauty boxes). COVERGIRL has a strong product, but I find the mascaras to be a bit chunkier than I'd prefer…
But LOOK at this crazy torture device! Perhaps this scary-spiky wand will help the mascara from being too goopy when applied. I am intrigued enough to try it out for myself. Wish me luck… if you don't hear from me for a while, call for help.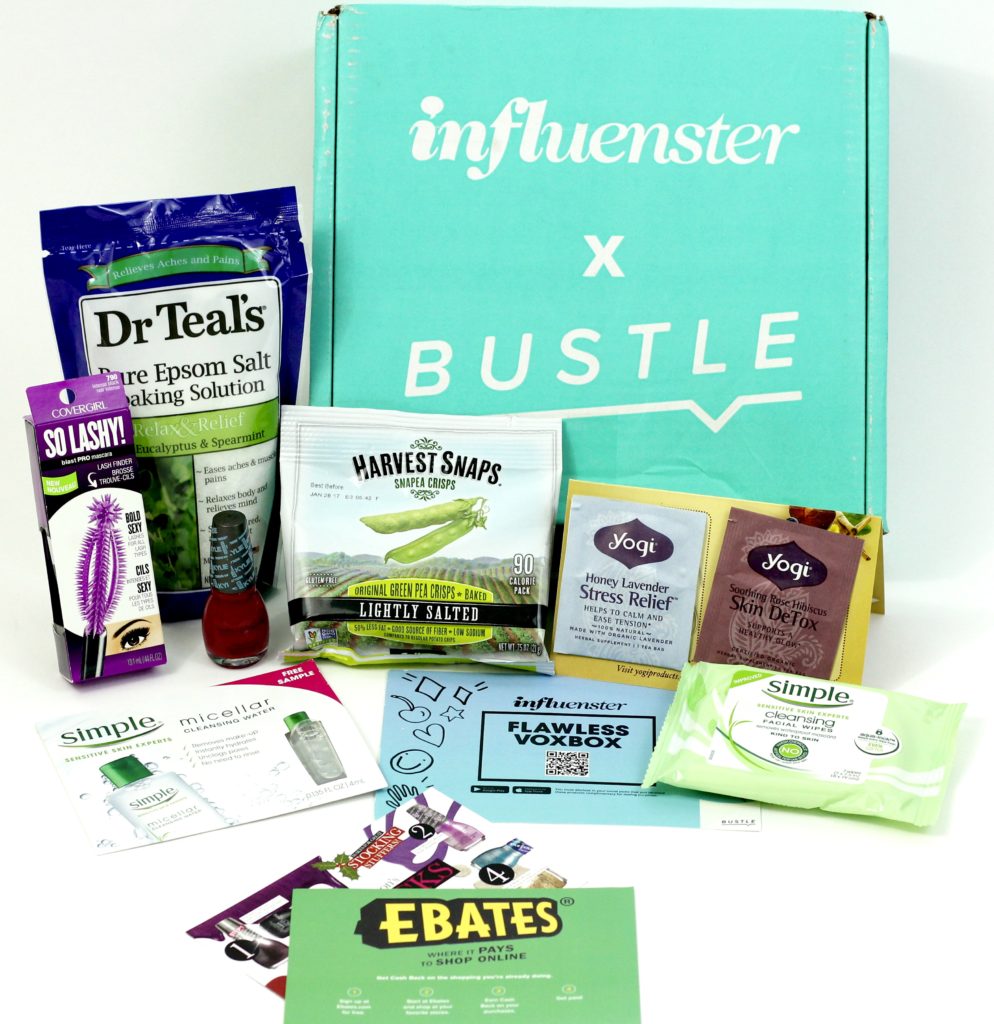 Final Thoughts
I am really impressed with the selection of samples that I received this time around and cannot wait to try everything out! Little G has tried repeatedly to break into my Flawless VoxBox to get his little paws on the Harvest Snaps, so I guess I better complete that badge first before it's too late. Without trying anything yet, I am most looking forward to the Epsom Salt Bath. It sounds like exactly what I need to keep exercising in the cold!
Truthfully, I hope to complete all of the requirements before the Flawless Campaign ends… but I'm still trying to figure out what is actually required vs. what is suggested to gain more points that go toward winning things or earning spots in upcoming VoxBoxes.
Please feel free to share your wisdom, fellow Influenster peeps! 😉
xo
Sarah
I hope you enjoyed a sneak peek into my Influenster Flawless VoxBox! Let me know what you think in the comments below!