Healtop Natural Products – Moms Over 45 Bundle Review
The Homespun Chics received this product for review purposes. All opinions are 100% our own. This post contains affiliate links.

Healtop – Moms Over 45 Bundle
Healtop is a company that produces natural products designed to enhance your health. All of their products are naturopath approved, vegan, cruelty free, paraben and artificial scents free, and Kosher. Each product is 100% or almost 100% natural. They have health care products that cover a wide range of problems and are designed for all age groups – from infancy to geriatrics.

My review is for the Moms Over 45 Bundle. This package sells on the Healtop website for $53.81 and includes two 100% natural skin care products for face and body and also an oral natural supplement for women in menopause or perimenopause. I was especially interested in the natural skin care products since the dry air of winter is just about with us and by spring my skin feels like it will peel off in strips! So much of what we put on our skin is filled with chemicals – and our skin absorbs at least 60% of what we rub into it. So as we head into the dry skin season, I want to use as many natural products as possible!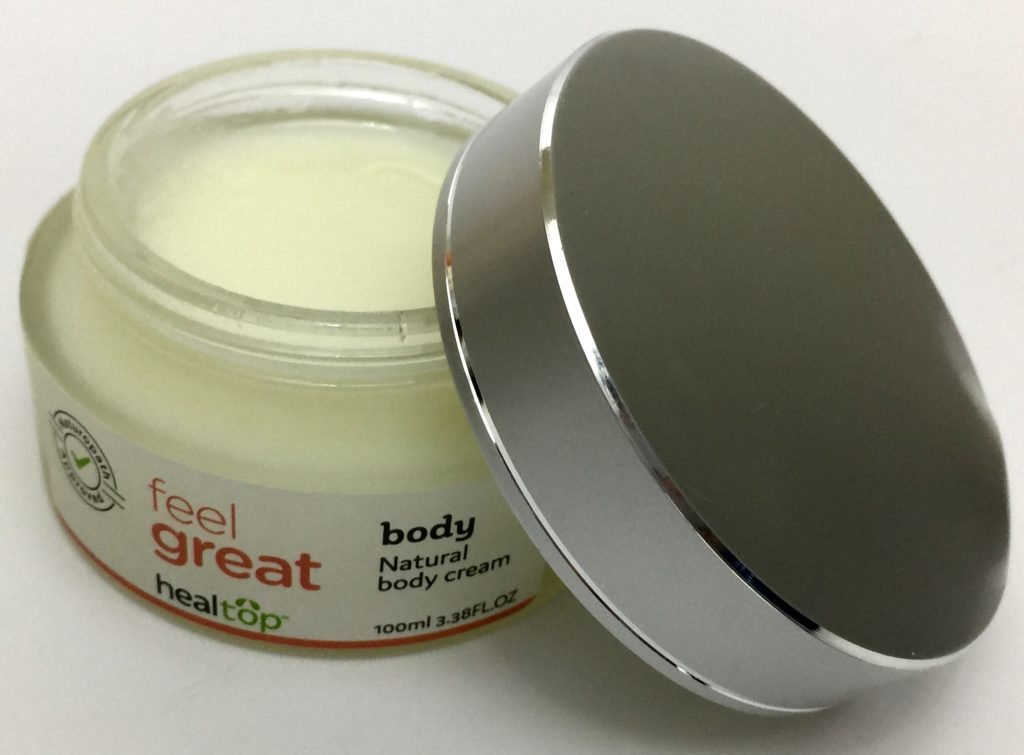 Body – Natural Body Cream – is 100% natural and contains coconut oil, sweet almond oil, beeswax, grape (vitis vinifera) seed oil, and lavender oil. It has a clean lavender scent and an oily texture that is more of a balm or ointment than a cream. I would probably use this on my dry feet before I put my socks on and I'm sure it would soften up the skin much more effectively than a creamy based topical concoction.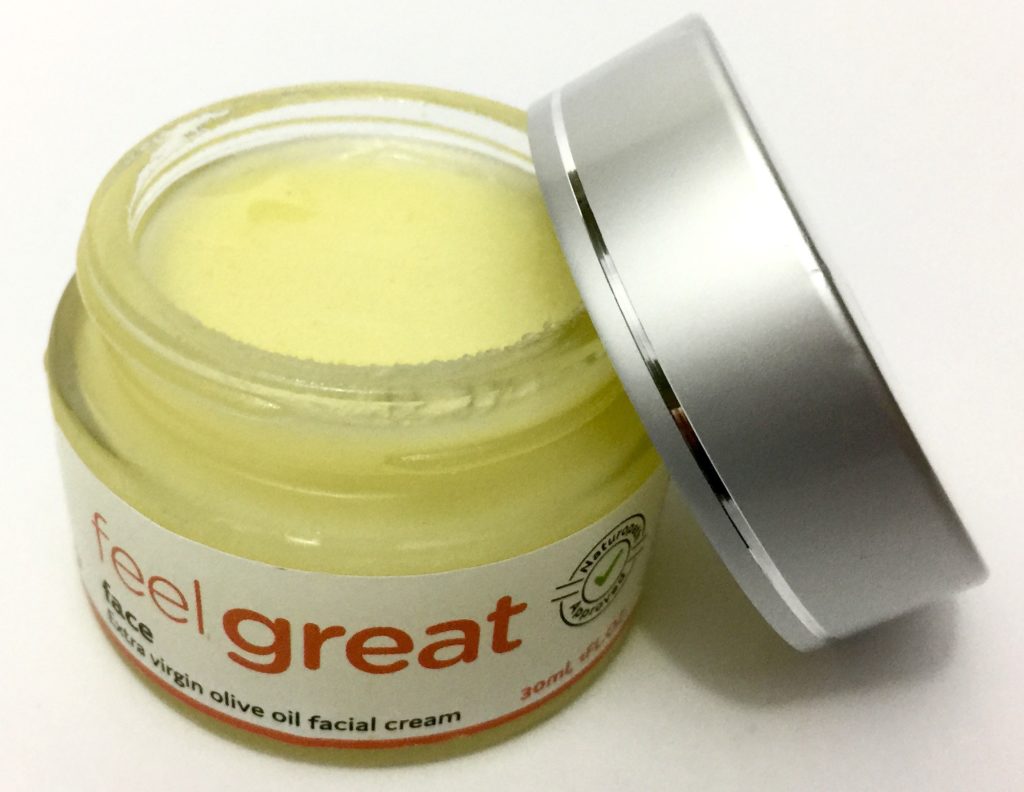 Face – Extra Virgin Olive Oil Facial Cream – is 100% natural and contains extra virgin olive oil, coconut oil, shea butter, grape seed oil, beeswax, vitamin E, sandalwood oil, patchouli oil, geranium maculatum oil, rosewood oil, calendula officinalis oil, and a handful of other essential oils. These are all described as the best oils for your facial skin vitality and health. This cream is also more of a balm than a cream, as you might expect with a base of several oils and shea butter. It has a subtle scent and would be great as a night cream or to protect your skin when you are out in the weather.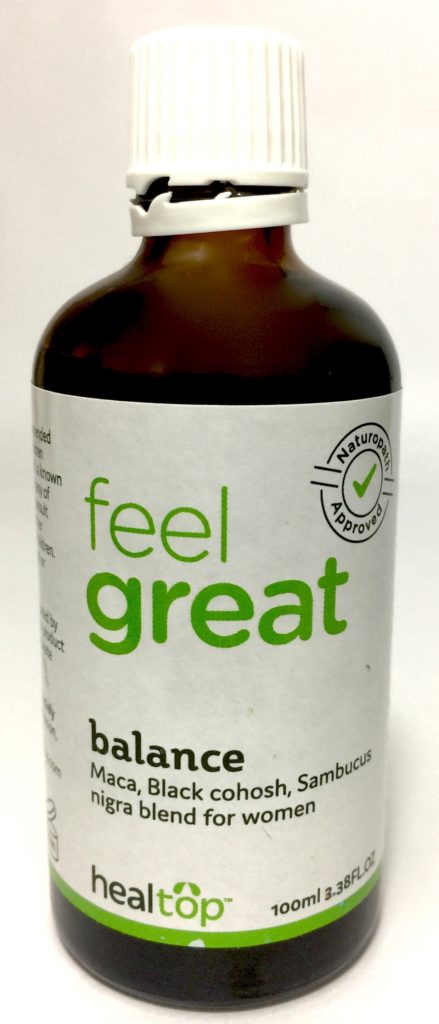 Balance – Natural Herbal Supplement for Women 45+ contains a blend of Maca, Black Cohosh, and Sambucus Nigra to help women who suffer from hot flashes, night sweats, mood swings, depression, anxiety, and other menopausal symptoms. Maybe the herbal mixture helps, maybe it is the alcohol (50%), but you only take 20 – 40 drops in a cup of water daily and that cuts the alcohol down to 2% in each serving. And Healtop has many more herbal supplements to assist with common health problems!
Check out Healtop's website to see their whole line of natural care products!